Get cozy and bust out your Crockpot for these Vegan Slow Cooker recipes! Warm up with lots of hearty vegan chili, soups & even oatmeal.
30 Cozy Vegan Slow Cooker Recipes
If I could pick the most neglected appliance I own, it would be my slow cooker. The poor thing is just collecting dust in the cabinet. Which is ironic, because it's legit the easier kitchen appliance to use EVER. It pretty much does all the work for you. All you have to do is turn it on and dump in your ingredients!
Why am I so mean to something that loves me so much?! I mean honestly, I've completely friend-zoned my slow cooker, but not anymore! My current goal is to get through all of these vegan slow cooker recipes this fall and winter, so my slow cooker should be feeling all warm and tingly (literally) inside with love.
Slow cooker recipes are the BEST because:
They basically cook themselves.
You can "cook" while you're not even home or if you're sleeping.
You can freeze the extras for quick meals in the future.
They make you feel all warm and cozy even when it's freezing outside.
You can transport food directly in your slow cooker, making it the perfect solution for potlucks, tailgate food and holiday recipes.
Have I given you enough reasons to dust off your slow cooker this season, or buy one if you're currently lacking?? I hope so.
You all absolutely love my Vegan Slow Cooker Black Bean Soup (you have good taste!), so I thought you would enjoy this nice little round-up of vegan slow cooker recipes. We're truly covering all our bases with plenty of vegan chilis and soups, slow cooker dinner recipes and side dishes, and even crockpot breakfast recipes! I've even split this guide up into sections to make it easier for you to find the perfect vegan slow cooker recipe for you. Let me know in the comments what recipe you want to try first!
Slow Cooker Soup Recipes
What's better than cozying up with a delicious soup that's been simmering all day long? Not much else! I always crave a bowl of soup on a cold day – it just feels like a warm hug in a bowl! And it's a fact that soup always tastes better the longer you let it cook, so that is where the crockpot comes in! All of these slow cooker soup recipes are simple to make and will warm you up from the inside out.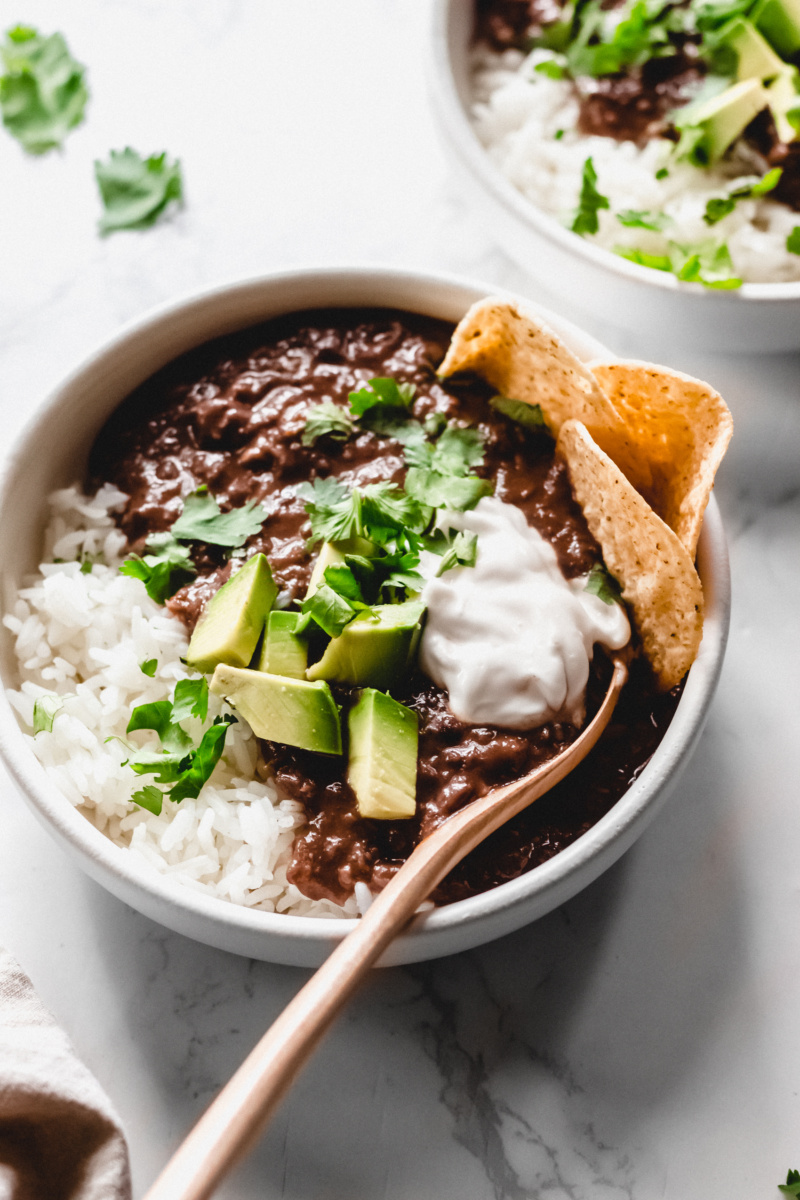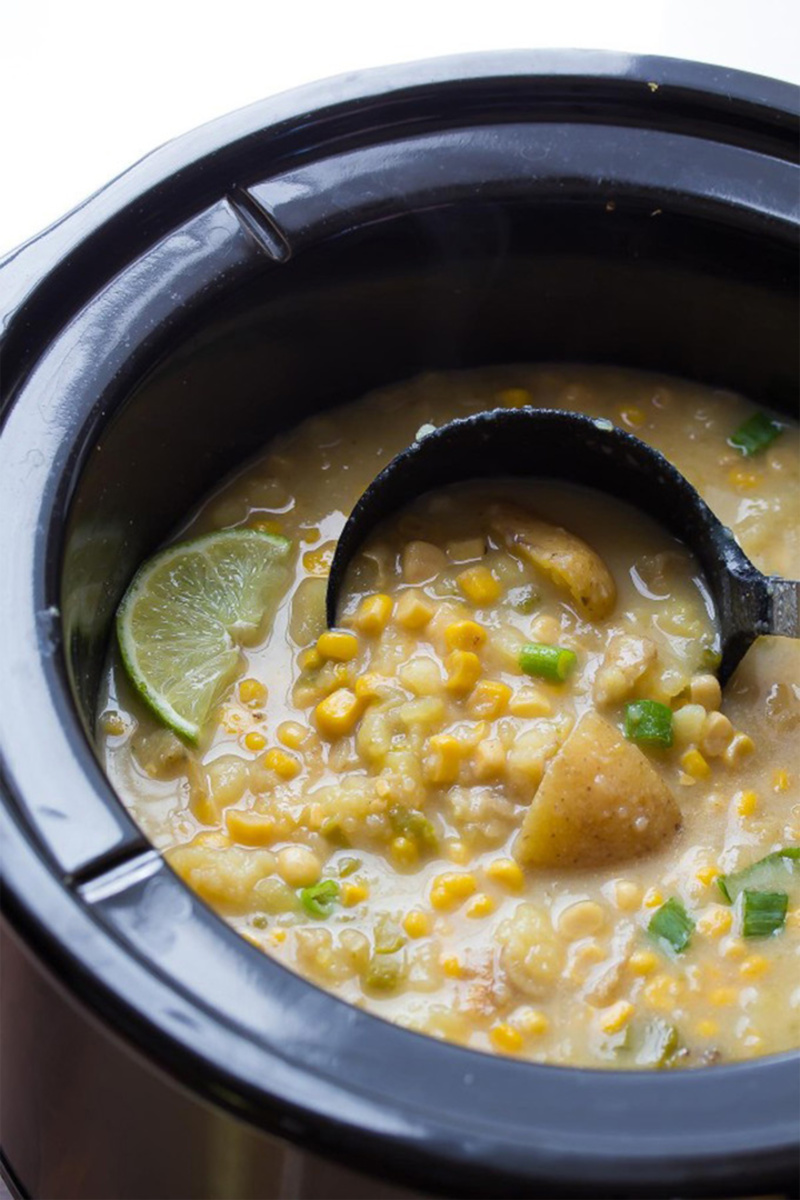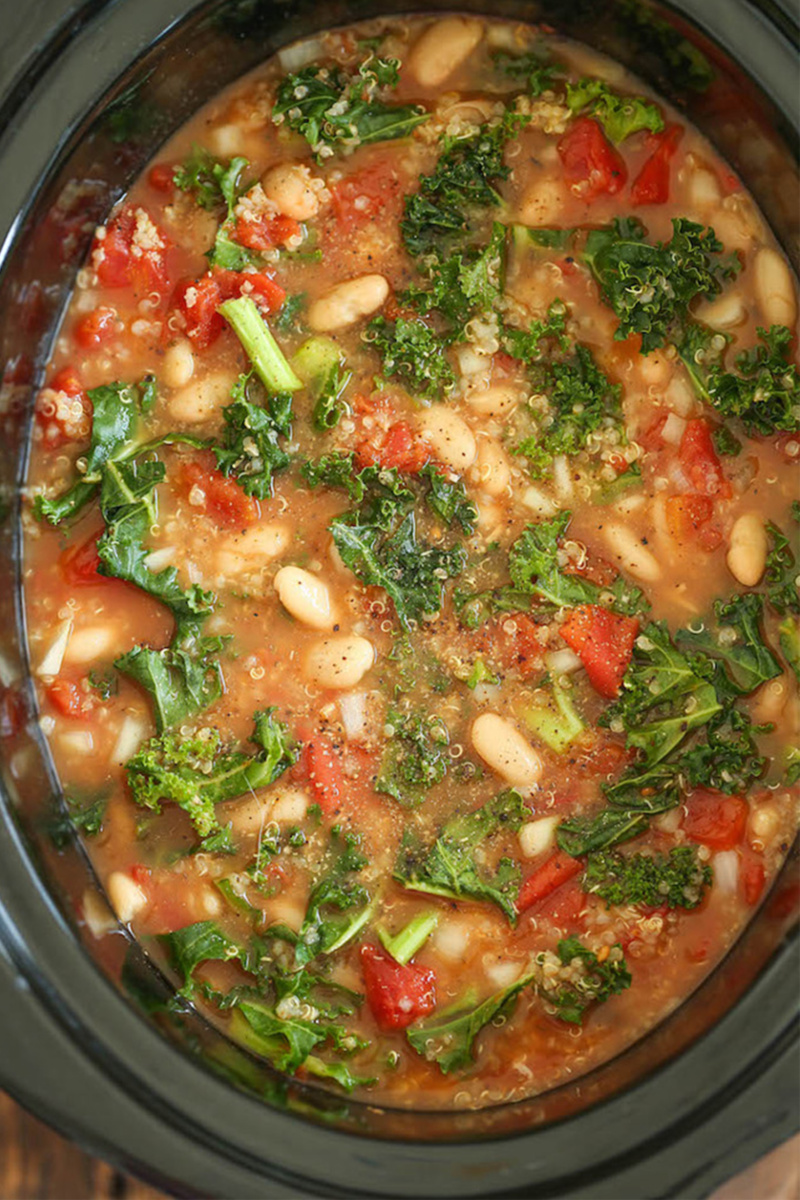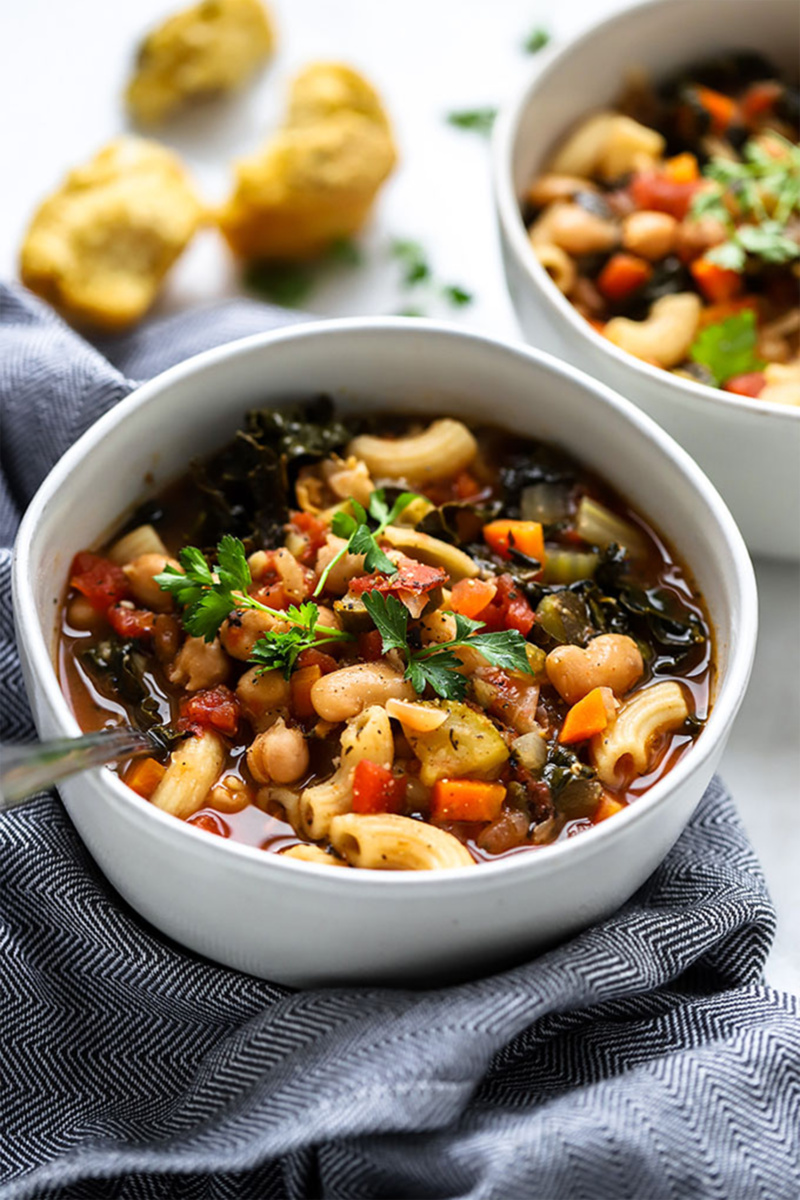 Slow Cooker Chili Recipes
One of my favorite easy weeknight dinners is a cozy vegan chili. It's a go-to of mine because it's one of those meals that always tastes delicious, even though it's a hands-off kind of recipe. Why not make it even easier on yourself and make your chili in the slow cooker?! These are some of the best slow cooker chili recipes out there, and they're all filled with plant-based goodness!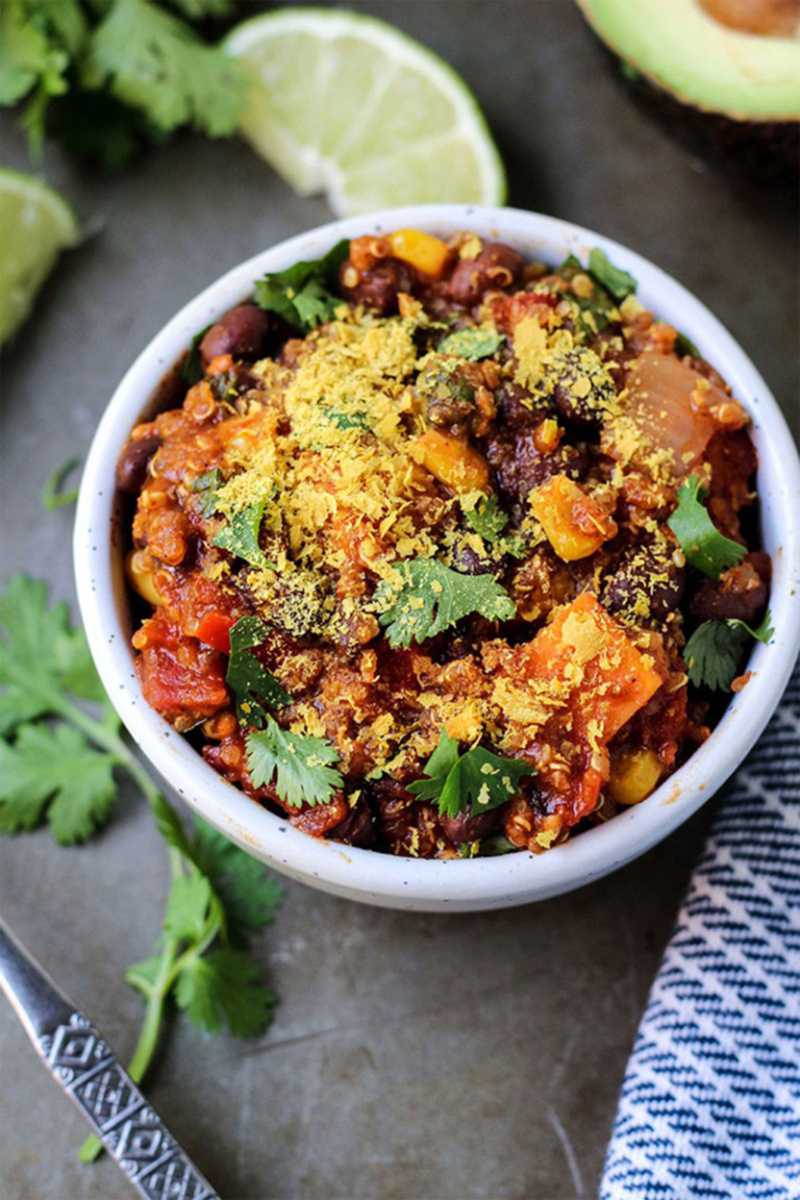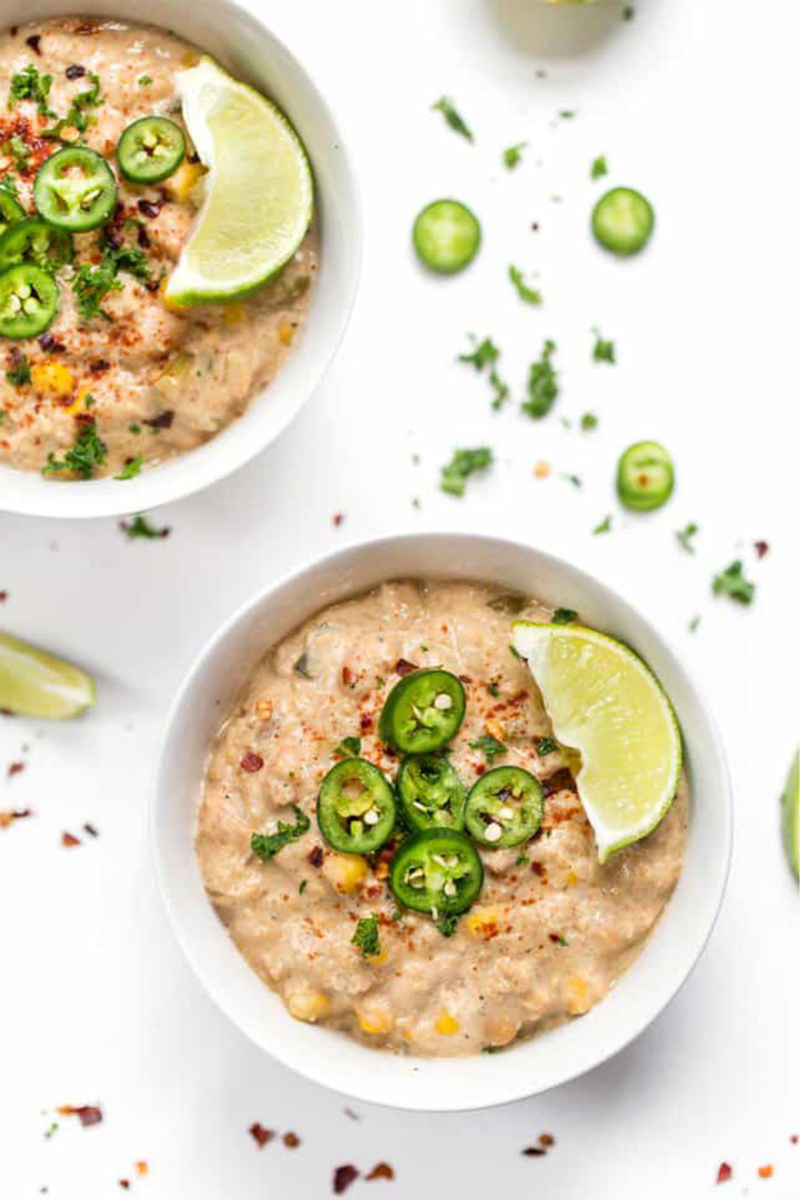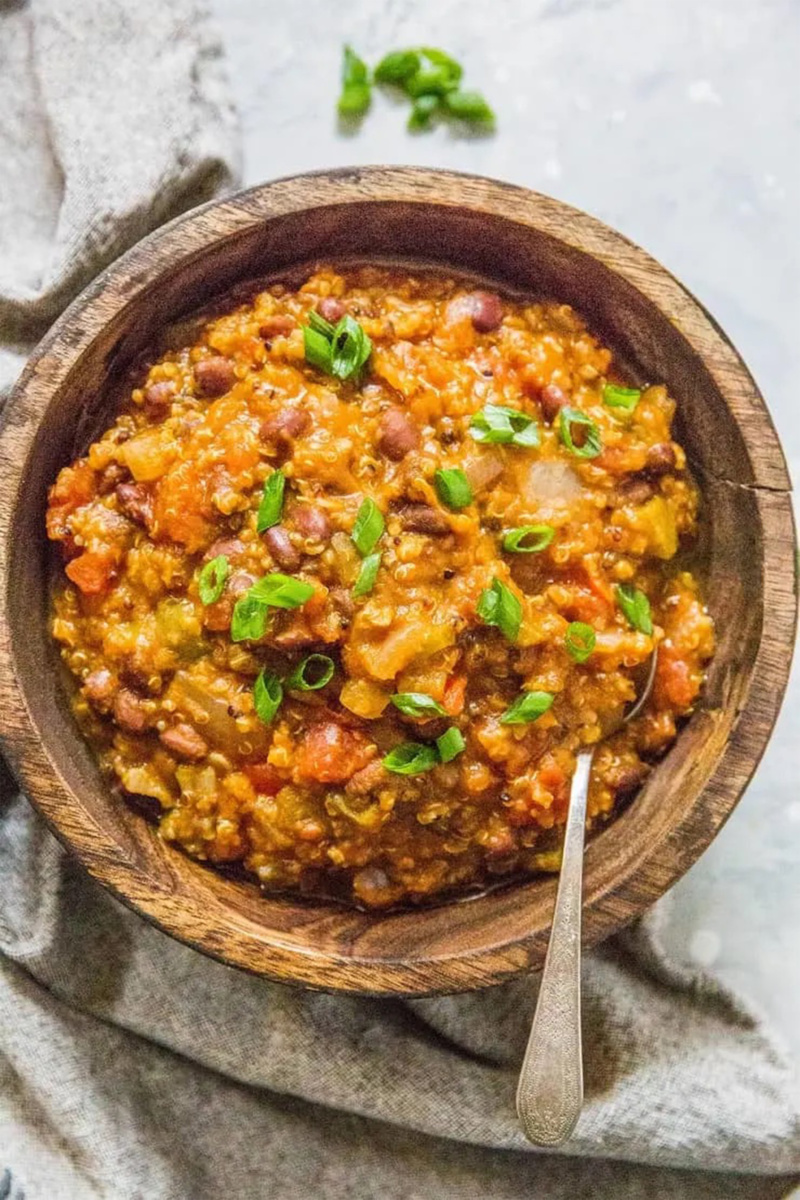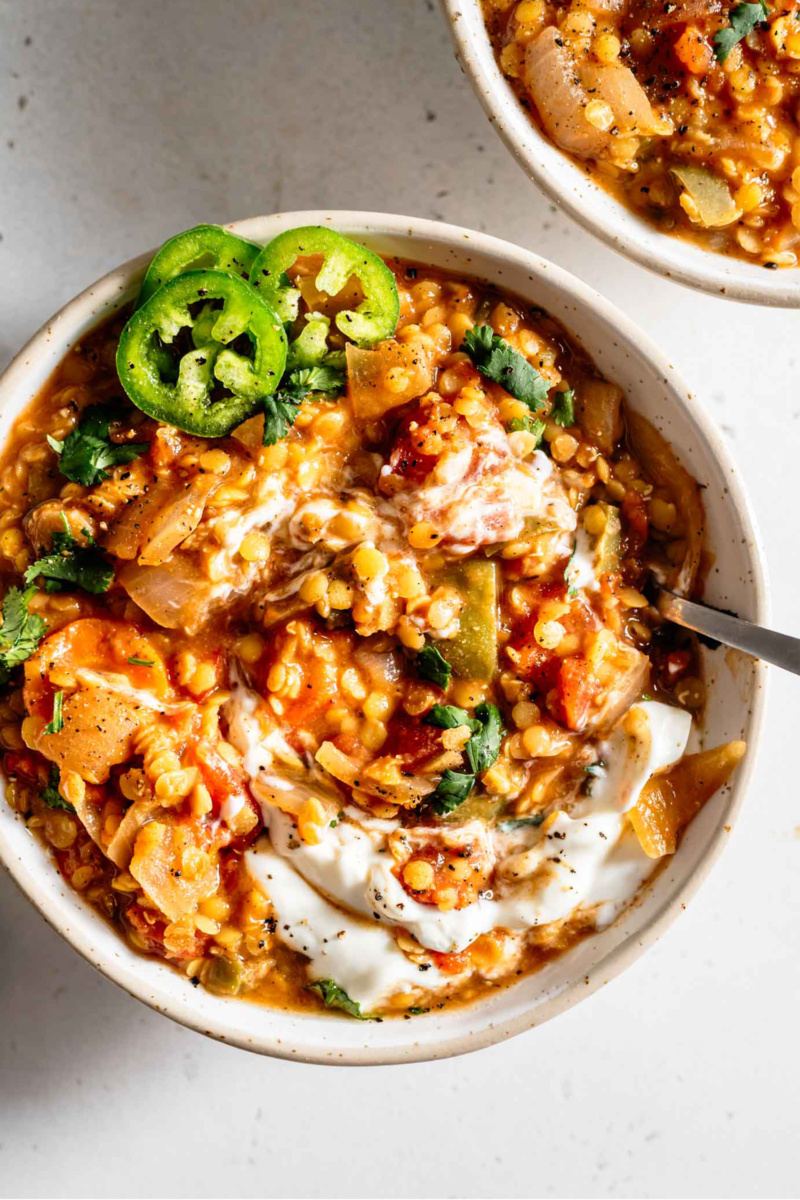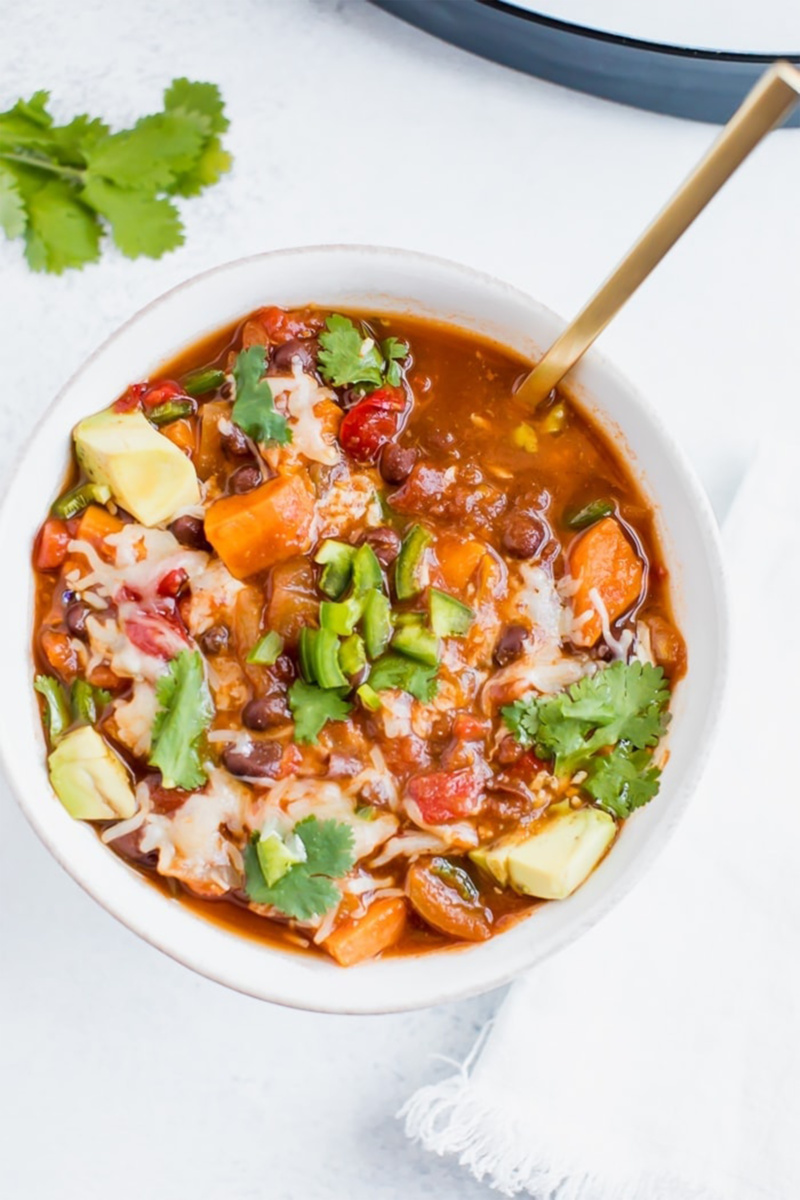 Slow Cooker Dinner Recipes
The crockpot is good for so much more than just soups and stews! You can make vegan taco filling, baked potatoes, and vegan meatballs in the slow cooker if you're looking to mix it up for dinner without having to do too much hands-on cooking!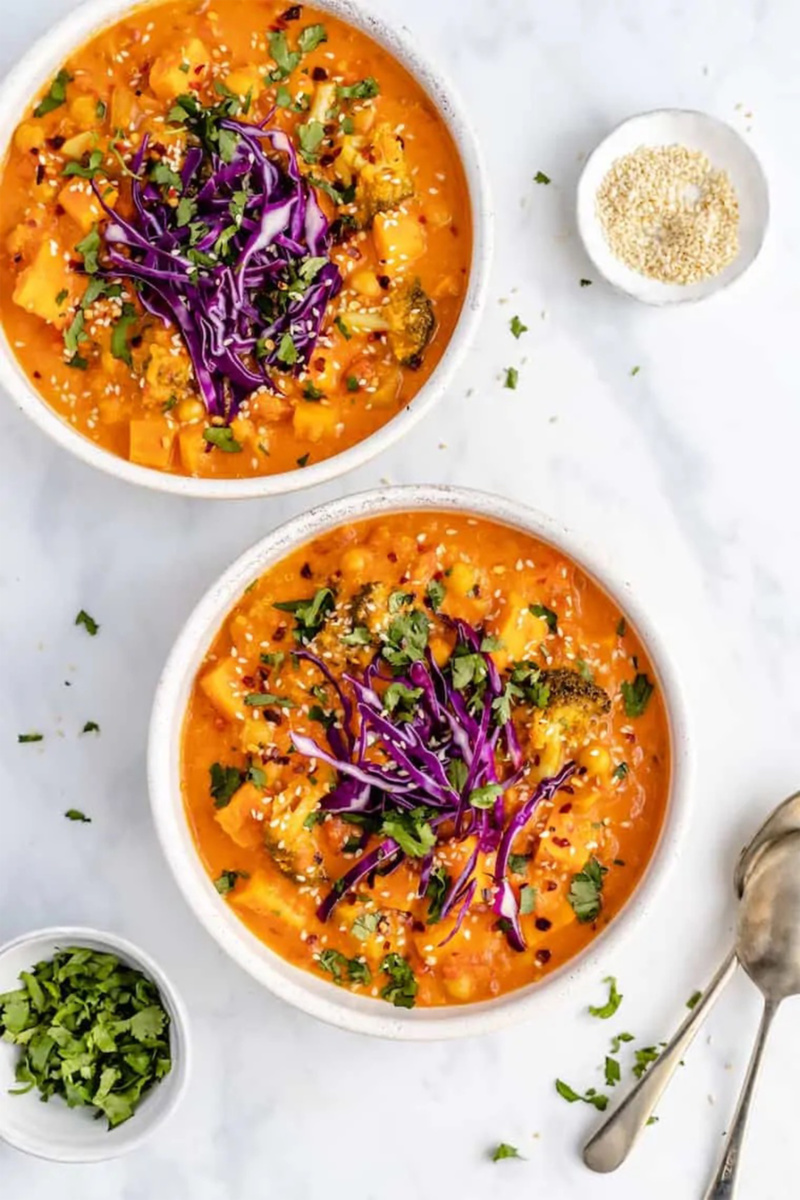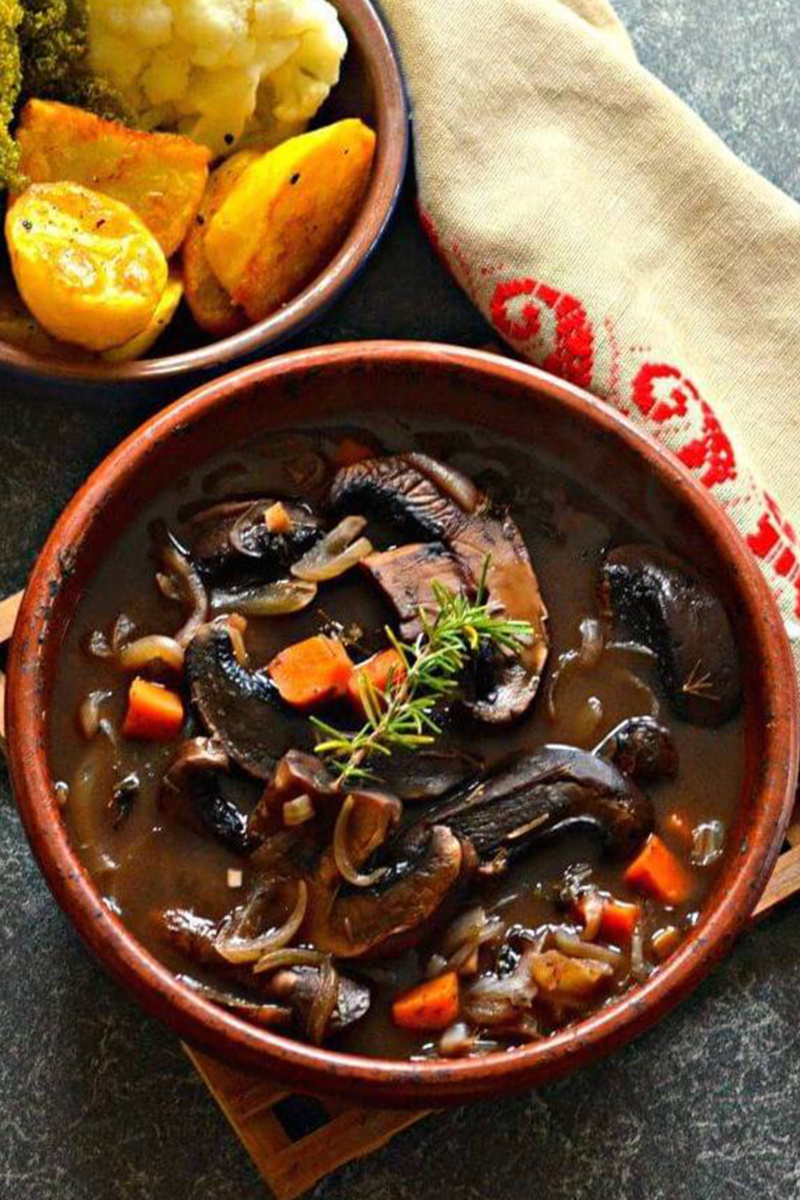 Crockpot Side Dishes and Appetizers
Need a vegan side dish recipe to bring to your next potluck? An appetizer to share at your next tailgate? Or maybe you're looking for vegan Thanksgiving sides! Not only does the crockpot make it easier to whip up a large party-sized batch of whatever side dish or appetizer you're hoping to make, but it's also easy to transport! All of these crockpot side dishes and appetizers are completely vegan and will please everyone at the table!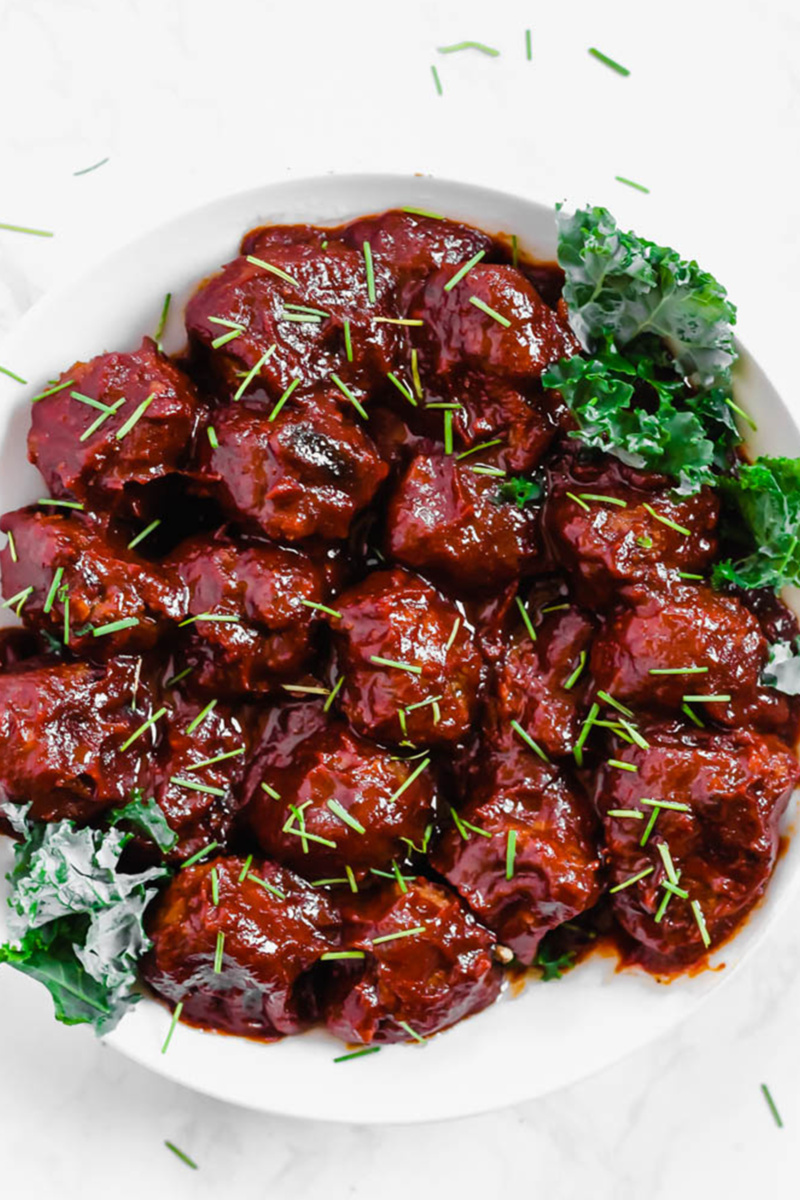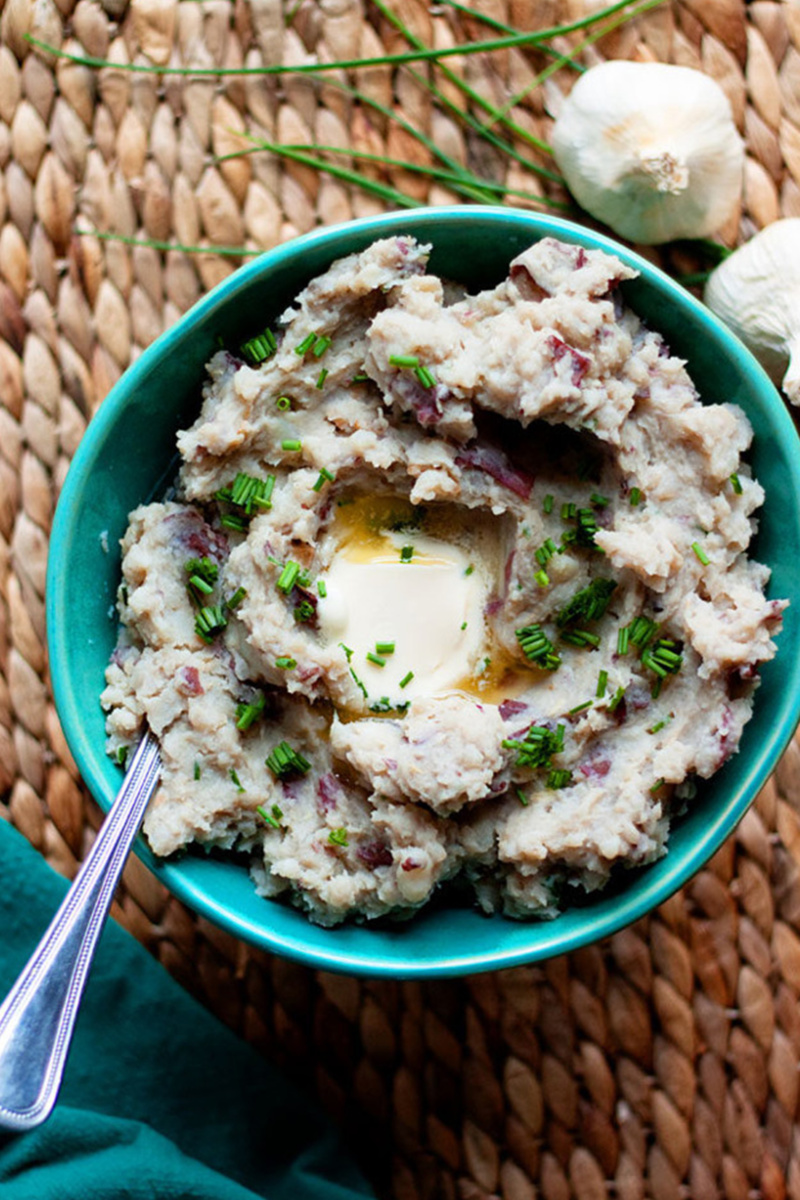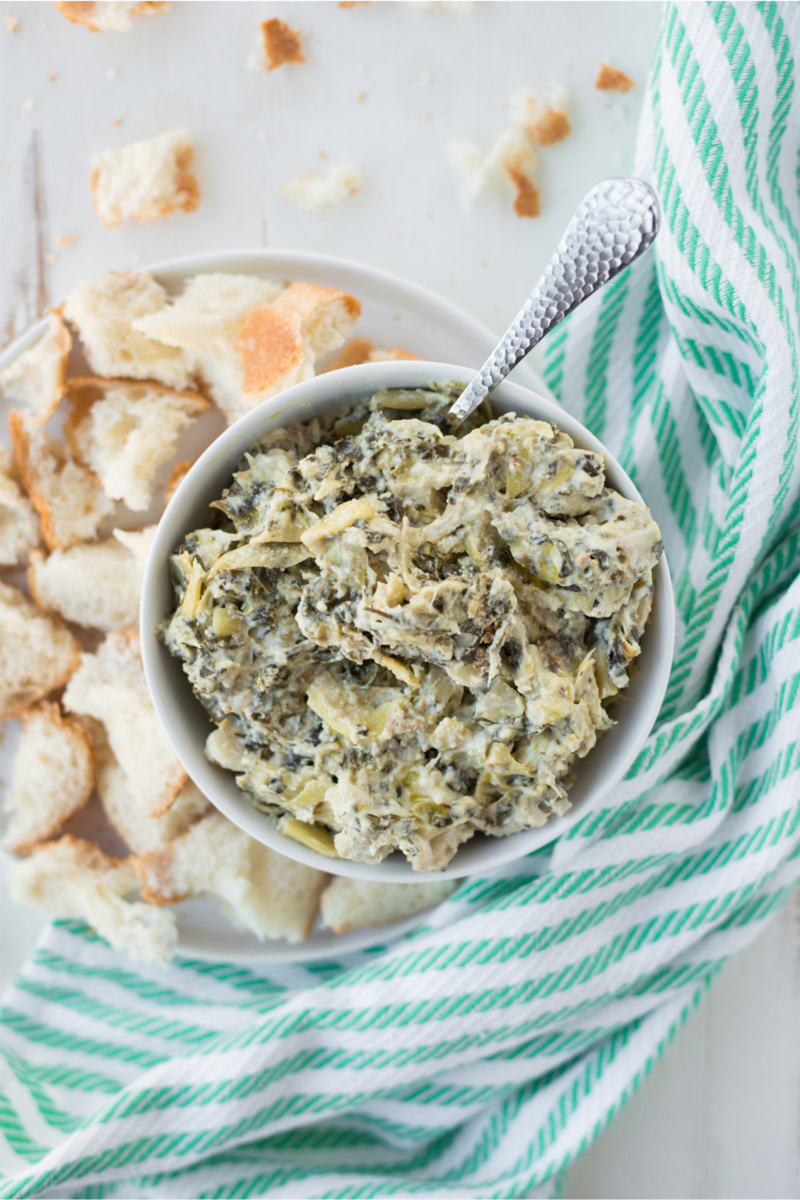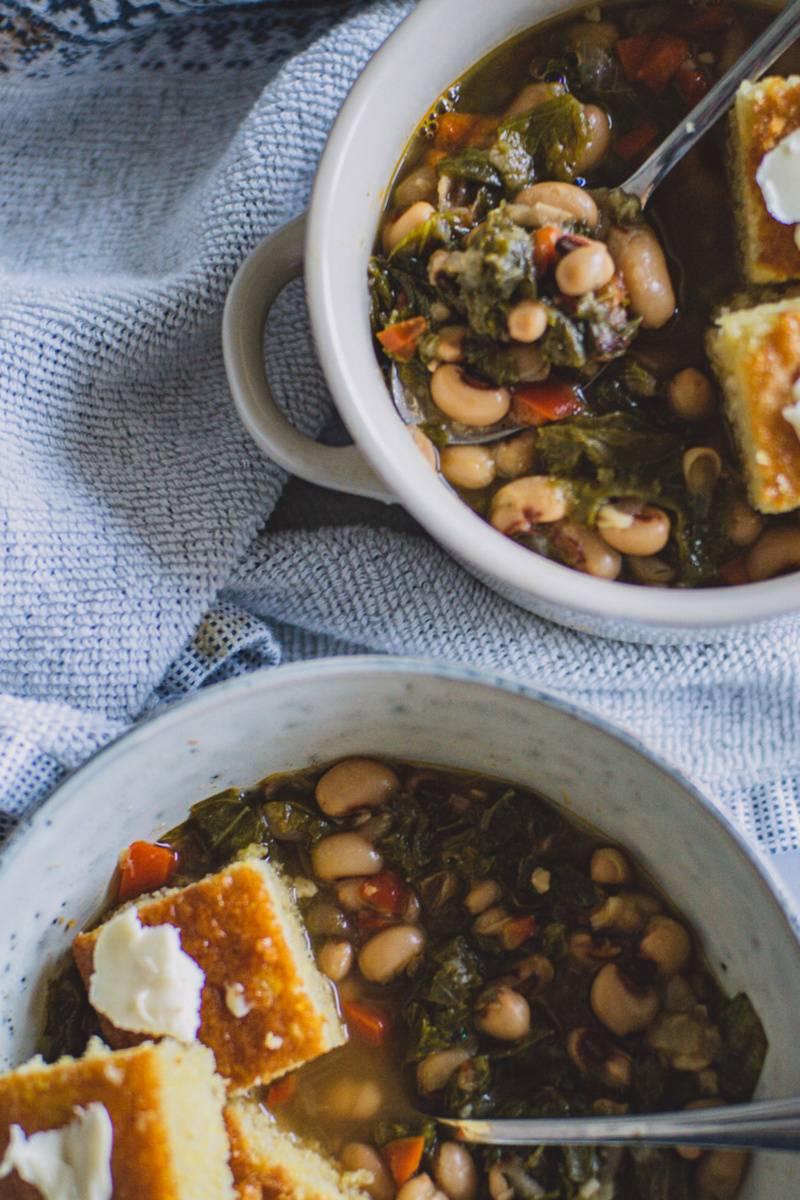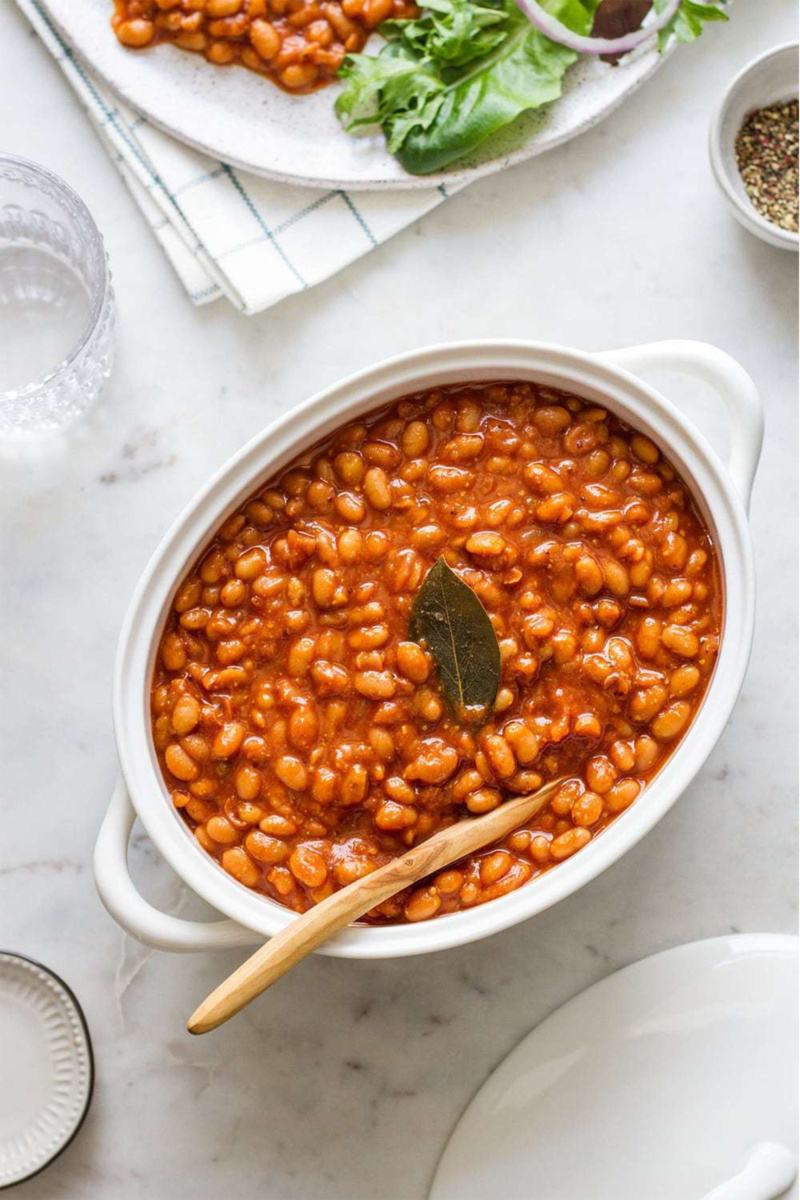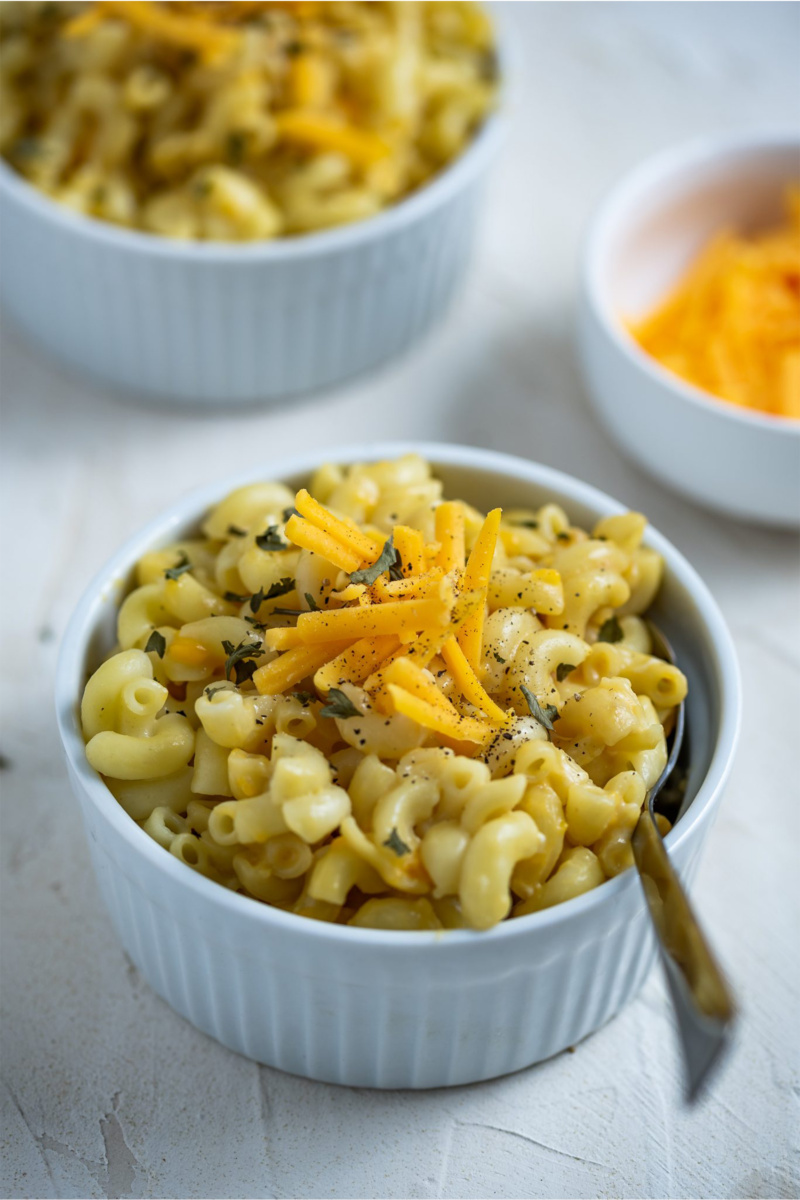 Crockpot Breakfast Recipes
Yep you read that right! Make your mornings even easier by prepping your breakfast the night before! From crockpot oatmeal to vegan breakfast casseroles and even vegan quiche, these crockpot breakfast recipes have got you covered for those busy mornings!