What a week, eh?
I feel like I need a massage, bubble bath, and some ice cream to relieve the stress we all felt this week. No matter which side of the boat you were on, I think we all can agree that this process was a big ass headache. If I learned anything from this week, it's the the world needs a hell of a lot of positivity right now. Whether that be in the form of good food or funny cat videos, we could all learn to smile a little more and pass that on to the next person.
The best way I know how to bring happiness to people is through food. It's one thing that we all share a love for. Share some food and you've just made a friend. The first thing I did Wednesday was make this chunky monkey banana ice cream – because there isn't anything a scoop of ice cream can't fix. It just feels good.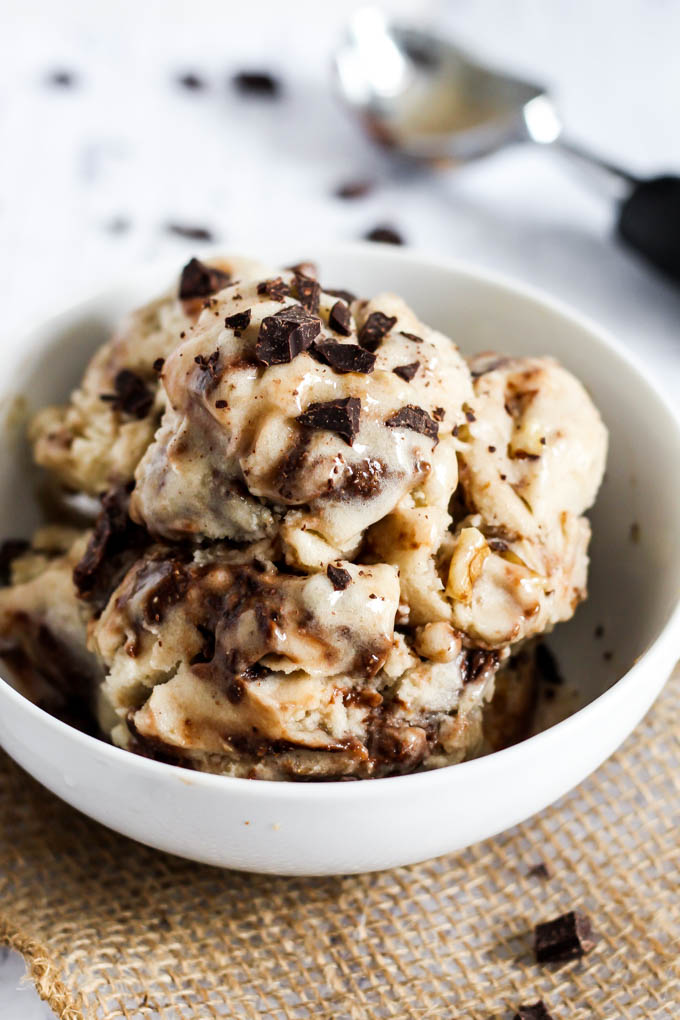 I've always considered myself pretty empathetic and open-minded, and I am very proud of that. I have a big heart for others and the planet, which was a huge reason I went vegan over a year ago. I feel other people's pain and joy; I laugh and cry with them. Stick me in a funeral for someone I don't know and I will sob like a baby.
I have tried my hardest to carry that empathy over into the work I am doing with this blog. When you say that you don't have time to eat healthy or you love X food too much, I understand. I get where your coming from. I understand your struggles and  your failures and your fears. And I want to help you. I genuinely care about each of you who reads my blog and want the very best for you. In any way that I can help you reach your goals and live a healthier, happier life, I'm going to do just that.
My mom was talking to her mom the other day about the possibility of me skipping grad school to pursue entrepreneurship, when my grandmaw said, "She wants to change the world."
You sure as hell better believe I will try my hardest.
I want better food in school cafeterias. I want the government to stop subsidizing big agriculture and fund small, family farmers instead. I want kids to grow up eating all the fruits and vegetables. I want animals to stop living in 2×4 pens. I want us to all love each other despite our differences. I want us to care about the climate and take action to protect our planet.
I also want avocado prices to drop and my cat to stop spilling his water bowl everywhere, but those are neither here nor there.
My generation has an extraordinary power to change this nation and the world. If I'm even a small drop in the bucket of the change we make in the right direction, I am content.
For now, I can't go lobby Congress about big agriculture or counting pizza as a vegetable in lunches (ugh), but I can continue to spread this message of good health through this blog and all of my recipes. I hope you'll stick along for the ride! On the way, let's all enjoy banana ice cream together🍦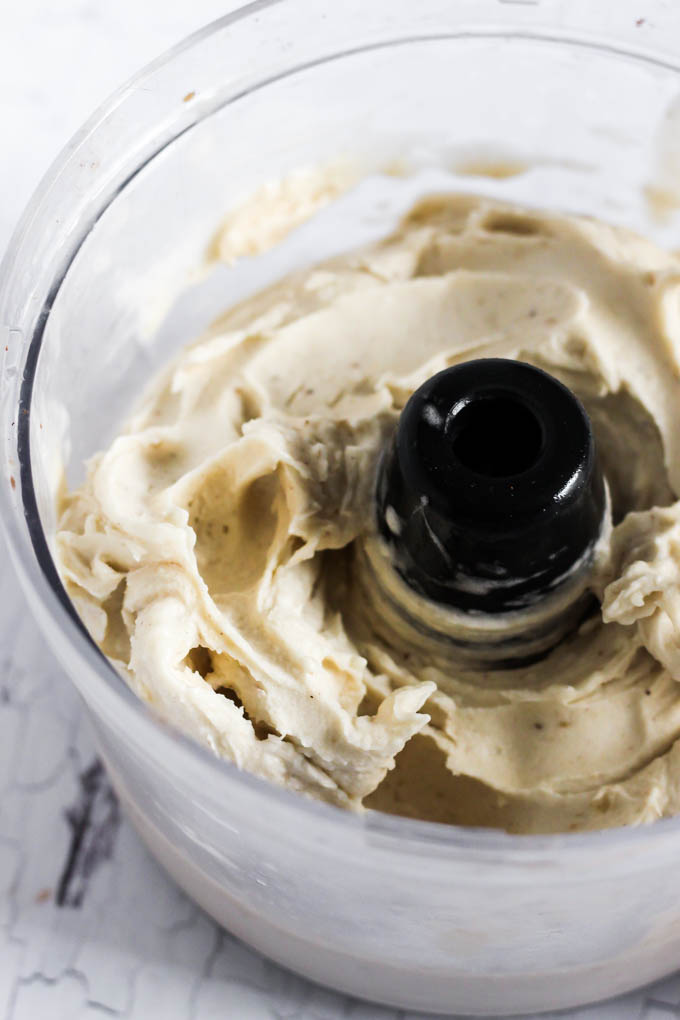 If you're new to the world of banana ice cream, welcome to the club. It's basically MAGIC where frozen bananas turn into the most luscious, naturally sweet ice cream that you can top with all the goods your little heart desires. And no stomachache after, because it's just bananas – yassssss.
Frozen bananas are the key here. To make the ice cream, you just throw the frozen chunks in a high-speed blender or food processor and let it whirl. Depending on the power of your blender, you may need a little liquid to get it going. But if you have something like a Vitamix, 1. I'm so jealous; 2. you may not need any liquid at all, and it'll be super creamy.
Now, you can enjoy banana ice cream just like that – plain. BUT we're stepping things up and mixing in brownie bits and chopped walnuts for a chunky monkey twist that'll give Ben & Jerry's a run for its money. Vegan, gluten-free, paleo, dairy-free, flavor-full. Trust me, it'll be hard to share this ice cream. Just don't tell anyone you made it🙊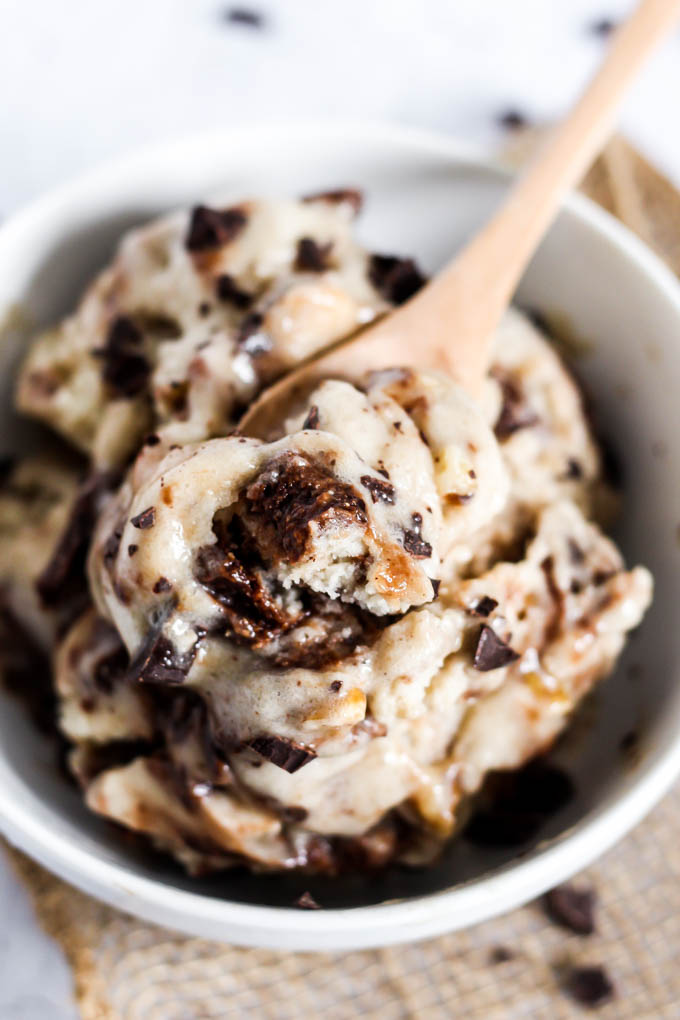 We all have an incredible power to start a ripple effect of positivity in whatever way is best for us. Maybe it's teaching someone a new skill, or buying a Starbucks drink for the person behind you, but for me, it's serving good food. And who can say no to chunky monkey banana ice cream?
This is the perfect healthy dessert to cuddle up with any day of the week No time is a wrong time for ice cream! Snap a pic of your nice cream creations, post it on Instagram, and tag @emilieeats & #emilieeats on Instagram!
How will you spread positivity today?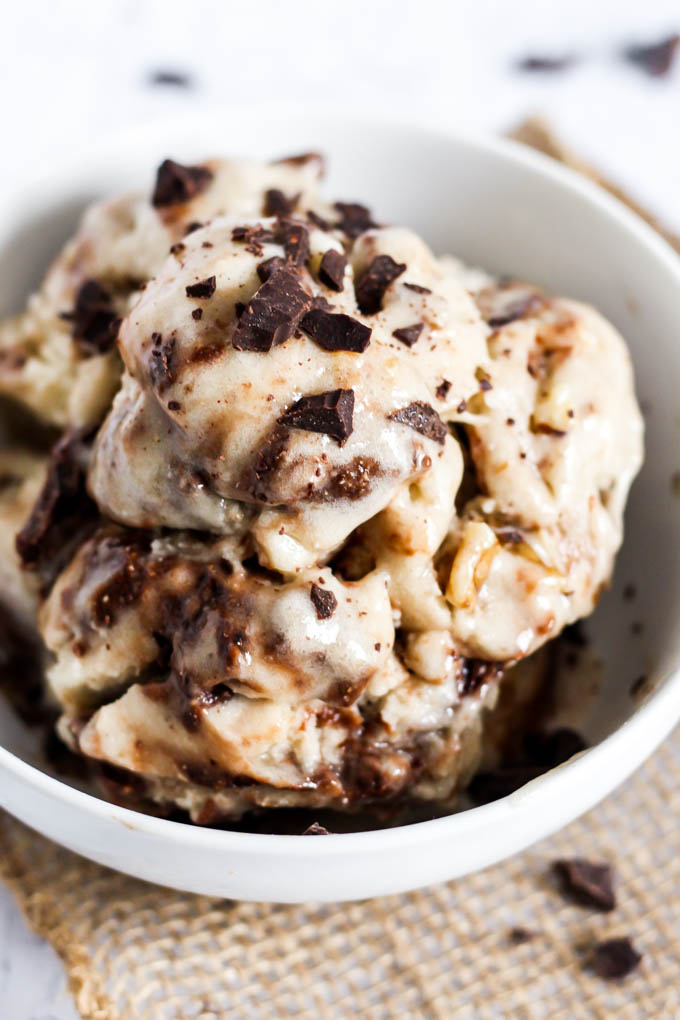 Print
How to make:
Chunky Monkey Banana Ice Cream
Your favorite flavor of ice cream is getting a vegan, gluten-free makeover! This Chunky Monkey Banana Ice Cream is the best healthy, comfort food dessert.
Ingredients
1 cup

pitted dates

1/4 cup

oat flour*

2 tablespoons

cocoa powder

1 tablespoon

unsweetened applesauce

1 teaspoon

vanilla extract, divided
Pinch of salt

4

frozen bananas

1/4

–

1/2

cup non-dairy milk, plus more if needed
Dash of cinnamon

1/2 cup

walnuts, chopped
Instructions
In a blender or food processor, add dates, oat flour, cocoa powder, applesauce, 1/2 teaspoon vanilla, and a pinch of salt. Pulse until a dough forms.
Pinch off little bits of the dough and place onto a place or baking sheet. Repeat until all the dough is used up. Place in the freezer for at least 15 minutes.
In a food processor, add bananas, milk, cinnamon, and 1/2 teaspoon vanilla. Process until it forms a smooth ice cream texture, adding a little milk at a time if needed.
Add walnuts and frozen brownie bits to the banana mixture. Stir to combine thoroughly.
Pour the ice cream into aa freezer-safe container; I used a loaf pan. Place in the freezer for at least 20 minutes.
Notes
*To make your own oat flour, simply blend old-fashioned rolled oats in a blender or food processor until a fine flour forms.