Let me start by saying that this is not meant to offend anyone who has ever commented on a recipe asking for the calorie/fat/carb content of that recipe. Rather, this is just an explanation of why I do not (and do not plan on) sharing those calculations.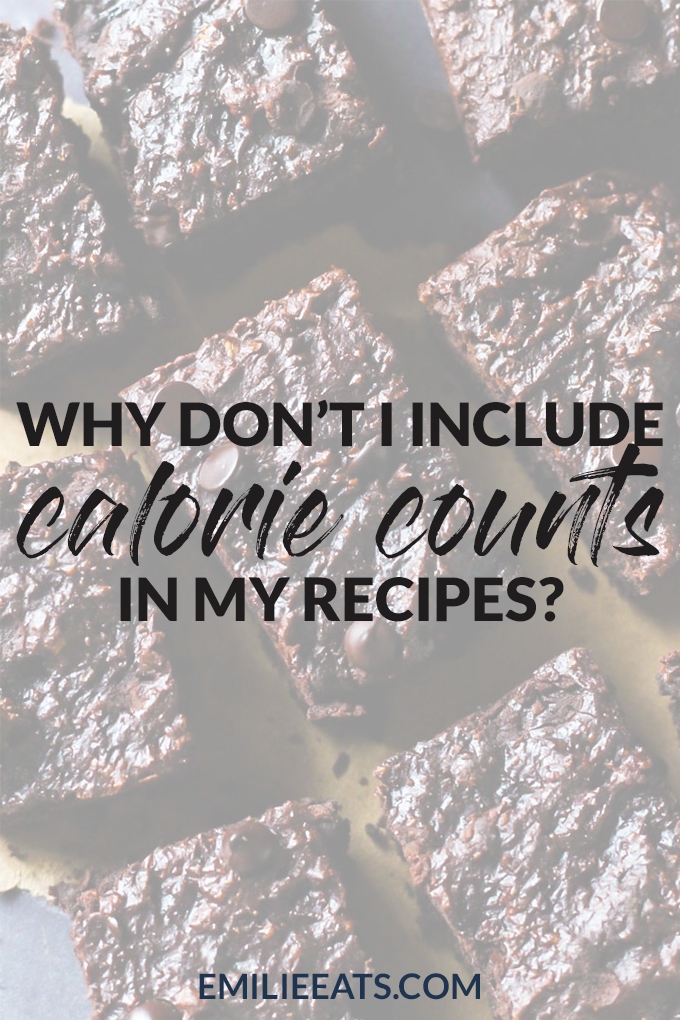 I get a few comments every now and then on a recipe post asking "what is the carb count for one serving?" or "how many calories are in this??" Every single time, I say, "Sorry, I do not calculate that, but feel free to do it on your own with the ingredients you use." I might as well just copy & paste that standard response (my standard response now will just be linking to this post 😉 #efficiency).
For one, I just do not have the time or energy to do that. I really don't need another thing that I have to do. But there is a bigger reason I don't have that information available for every recipe.
Disclaimer: I know that some people may have to calculate nutritional information for certain medical conditions – I understand this as a future dietitian. Those are special cases.
But if a 20-year-old woman (hi, old me) comes to my site because something looks REALLY good to her, I don't want her to immediately see how many calories or fat/carb grams are in a "serving" and then get anxious. Maybe she's one of the very few young women who isn't in some sort of disordered relationship with food, but more likely than not, she's been on some yo-yo diets. She can call out the calorie count for every packaged food she eats like she's studying flashcards. And I do not want to fuel that fire.
I did that shit, and I know how soul-crushing it is.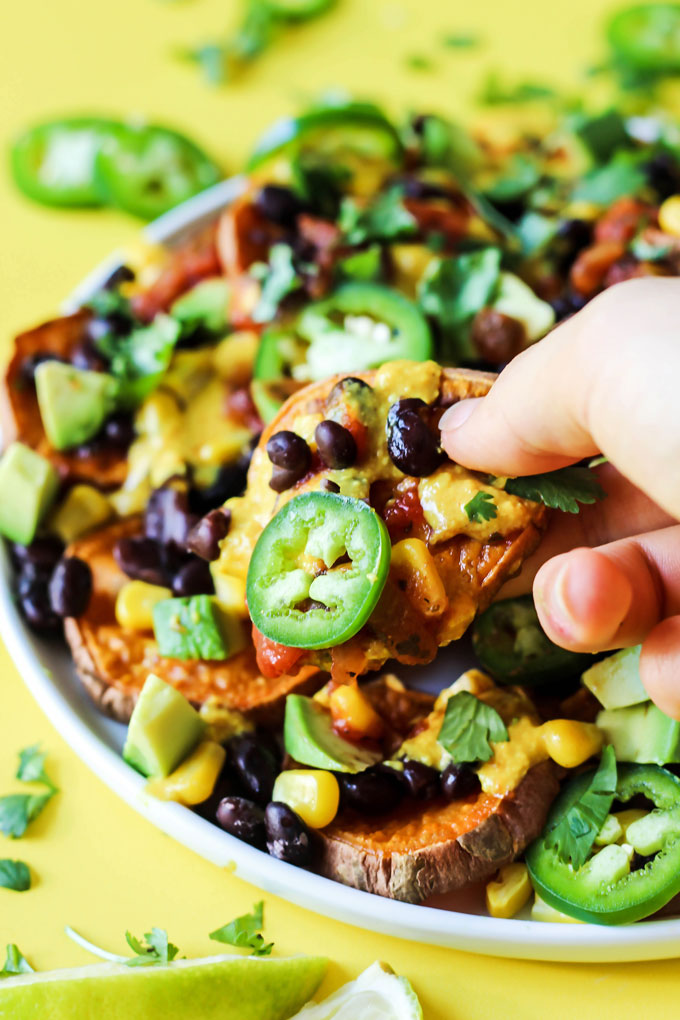 I do not want any part of my site or my brand to be about calorie counting and obsessively tracking your food. As I become more comfortable with the idea of intuitive eating and food freedom (for me within veganism, for ethical reasons), I am more aware of the language and tone of my content that I share with the world. I don't use terms like "clean eating" and will always post some desserts and comfort food. 😏
We're too obsessed with numbers. Our weight, our food intake, our steps, our calorie burn, our grades, our income. If you're a detailed, perfectionist person like me, numbers can consume your life. But all they do is blur your focus so you lose sight of what's really important. How can you focus on gaining true health if you're so obsessed with the number on the scale? Are you actually understanding the information in a class, or just concerned with getting an A?
We can't start living intuitively until we let go of control around all of these numbers.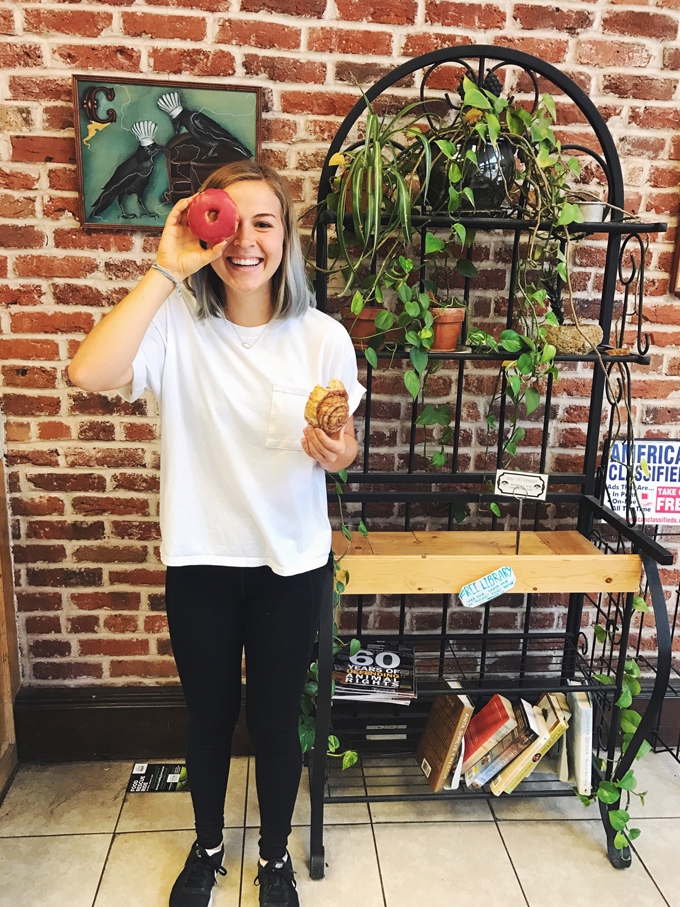 I know some of you who ask for this information are on some sort of diet (usually motivated by weight loss) that requires you to track calories or a certain macronutrient, so you feel like you need that information.
But guess what? You don't. Because most diets fail anyway.
Whatever diet you're on will come to an end, then you'll have to come to terms with living a busy life in the real world where food scales aren't accessible for every meal (thank goodness). Where you'll go out to dinner to celebrate with your family. Where you need to make cupcakes RIGHT NOW because they just sound so good.
Isn't that what makes life magically beautiful, though? Those in-between moments of fun & spontaneity, of not having everything figured out but enjoying the journey.
Our bodies are not made to run on exactly the same amount of calories every single day. When you really think about that belief, it's kind of crazy. Our days are totally different (everything from our sleep to movement to stress), so why do we think that the amount of food we need daily is static?
One day you might be full off of three pancakes for breakfast, and the next day you might be eating five to feel satisfied. But what if you were counting calories and MyFitnessPal only told you that you could have three? Or if you were starting to feel full but you had to eat two more according to some online calculator that knows nothing about you?
No calorie counting app knows more about your own body than you do.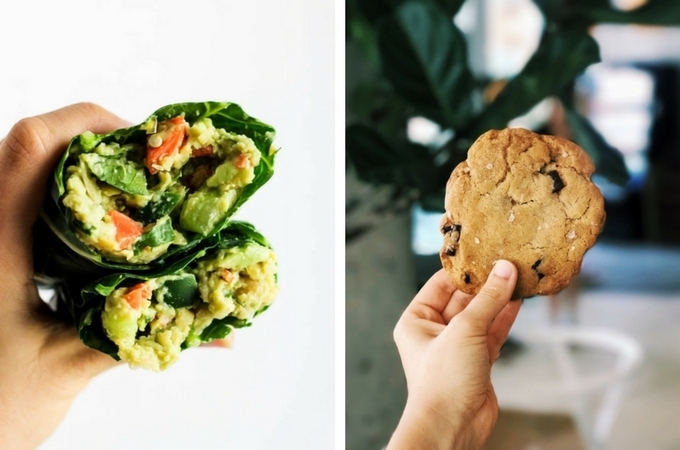 Oh, and don't think that I'm telling you all this from the other side with the greener grass and butterflies and unicorns. This is a hard thing for me to accept, too. It'd be a lot simpler if we all just had a number to hit every day to reach optimal health. But it doesn't work like that. Obviously it doesn't, because if it did, we'd all be superhumans in perfect health.
Food is more than calories. You are more than a number. Repeat that over and over.
Food is fuel. It gets us through the day, powers us through exercise and movement, and provides nourishing energy so that we can kill it every day. But food is also comfort, and memories, and fun in the kitchen, and love.
If food was just about energy, then we'd just need to pop a pill every day to give us the calories and nutrients we need. But food is FUN and DELICIOUS! It's meant to be enjoyed and savored and shared with the ones we love.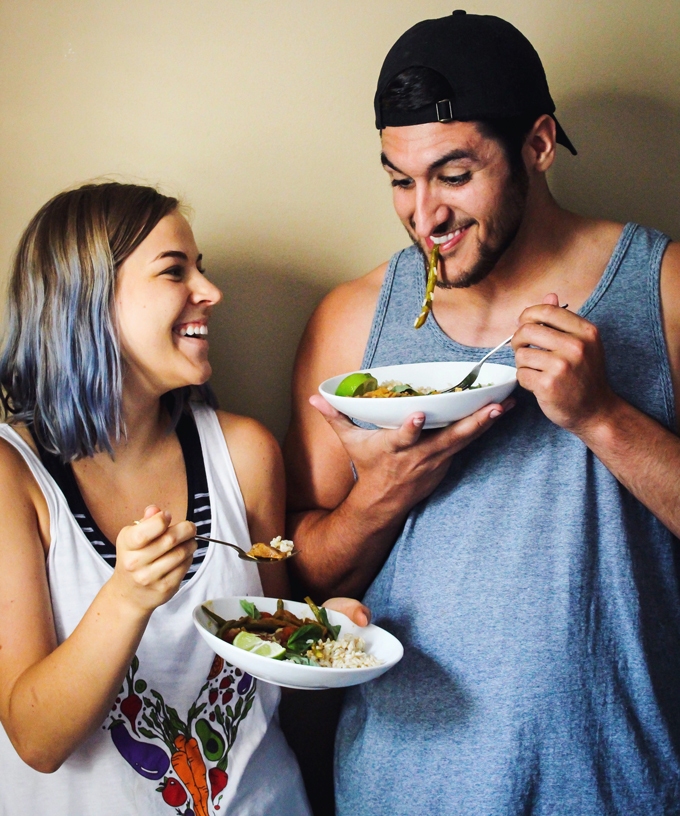 Intuitive eating is hard. Listening to your body is hard. I don't do it perfectly all the time (hint: no one does). But until you embrace food as a friend instead of something that you fear, you won't escape the up-and-down cycle of dieting, obsessing about numbers, and feeling out of control around food. That's no way to live.
I encourage you to start letting go of calories and serving sizes and whatever other craziness your diet is telling you to track. Listen to your hunger & fullness cues and cravings. Trust me – cooking and eating is way more fun when you say I'M DOING ME!!!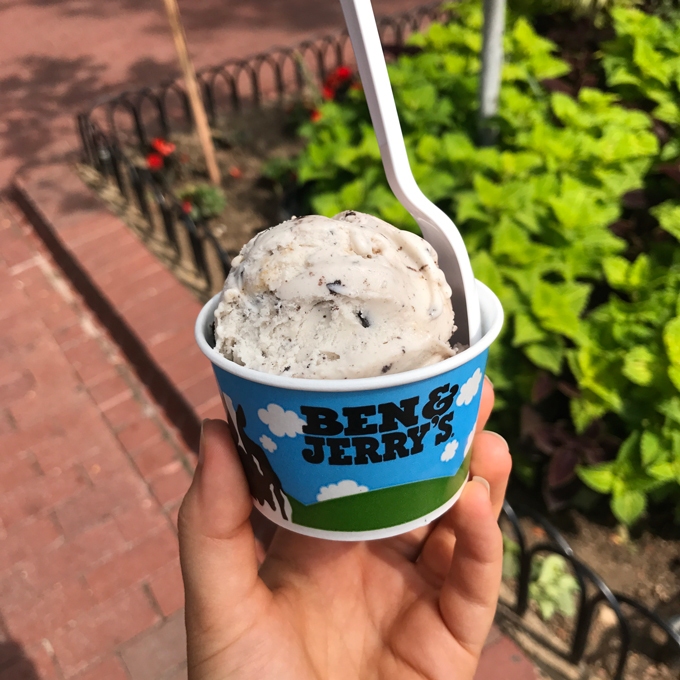 Registered dietitians who specialize in intuitive eating:
Taylor Wolfram @ Whole Green Wellness (she specializes in veganism!)
Robyn Nohling @ The Real Life RD
Alexis Joseph @ Hummusapien
Kylie Mitchell @ Imma Eat That
Christy Harrison @ Food Psych Podcast
Paige Smathers @ Nutrition Matters Podcast
SaveSave
SaveSaveSaveSaveSaveSave
SaveSave
SaveSave