Switch up your morning meal by trying these Stuffed Breakfast Sweet Potatoes! There are 5 different recipes, with sweet and savory options. These are healthy, tasty, easy to make. (vegan & gluten-free)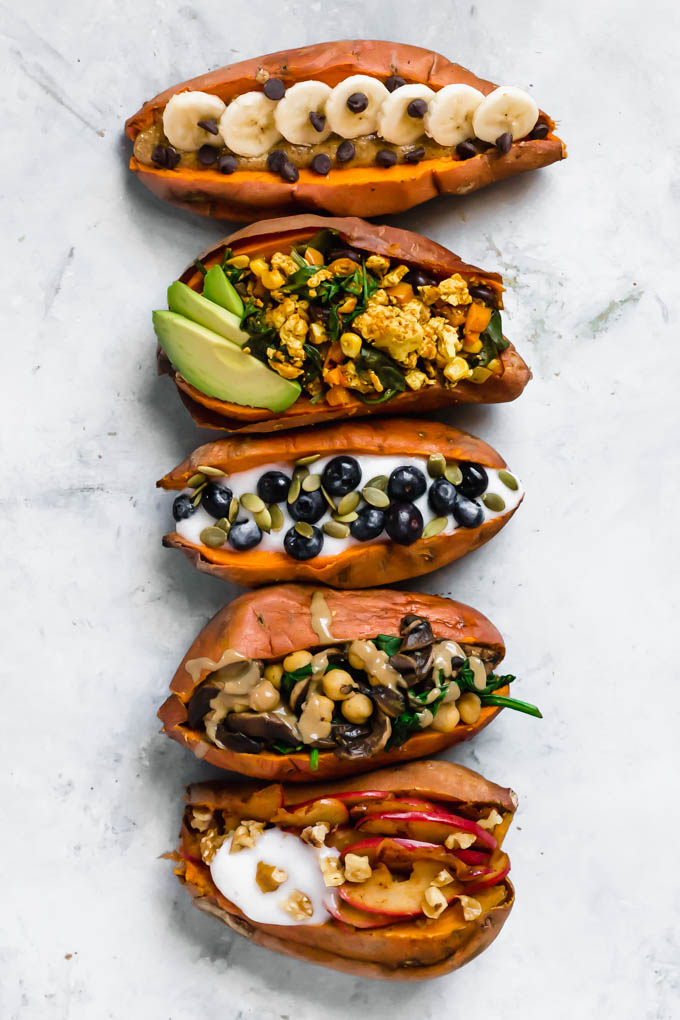 Happy Monday!
Another week is upon us, which means seven mornings which means seven breakfasts which means seven chances to try these Stuffed Breakfast Sweet Potatoes!
You see, breakfast for me is pretty standard. Toast with fruit or tofu scramble is usually what I'm eating to start my day. But sometimes, it's nice to branch out (though I truly never get tired of toast).
Enter: stuffed breakfast sweet potatoes. They are easily preppable ahead of time, delicious, portable, nutritious… gah, they're just incredible!
I've got sweet and savory recipes for you today, from tofu scramble (my fave) to chunky monkey (Cayden's fave) to apple pie. Stuffed breakfast sweet potatoes might become your new "I don't have much time to prep breakfast but I don't wanna sacrifice taste" breakfast.
Enjoy!
---
How to Bake Sweet Potatoes
Print
---
1. Tofu Scramble Stuffed Breakfast Sweet Potatoes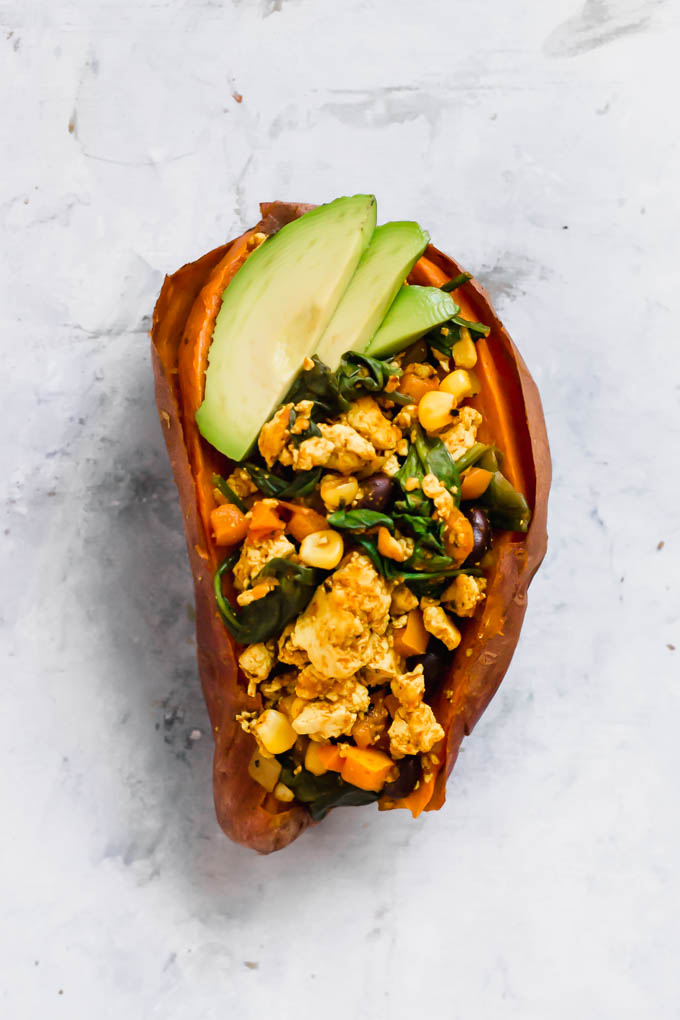 Print
---
2. Chunky Monkey Stuffed Breakfast Sweet Potatoes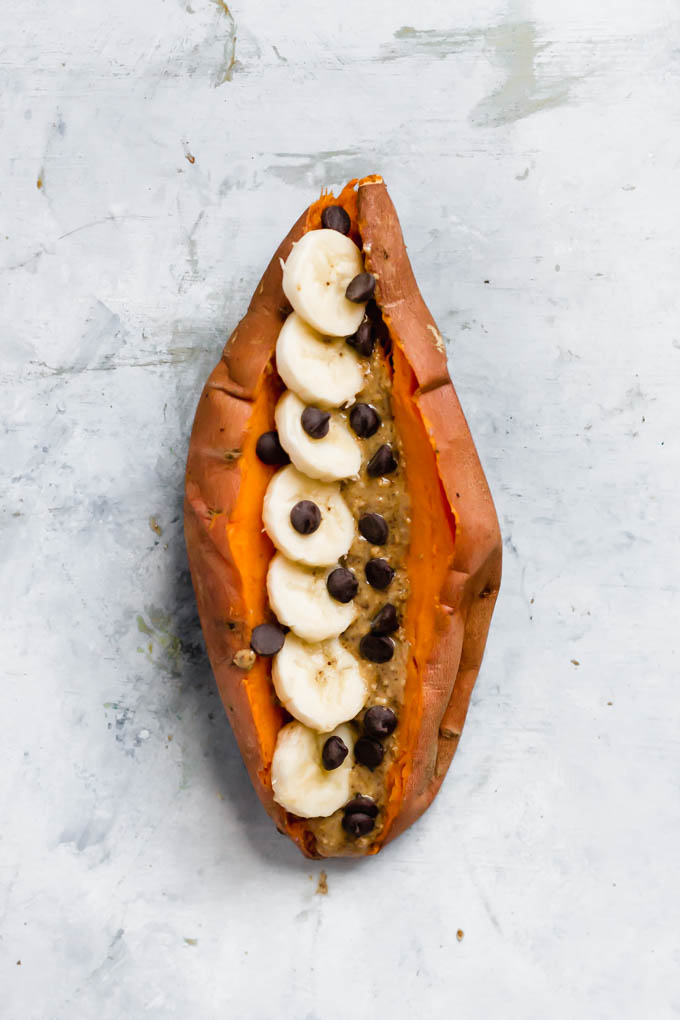 Print
---
3. Apple Pie Stuffed Breakfast Sweet Potatoes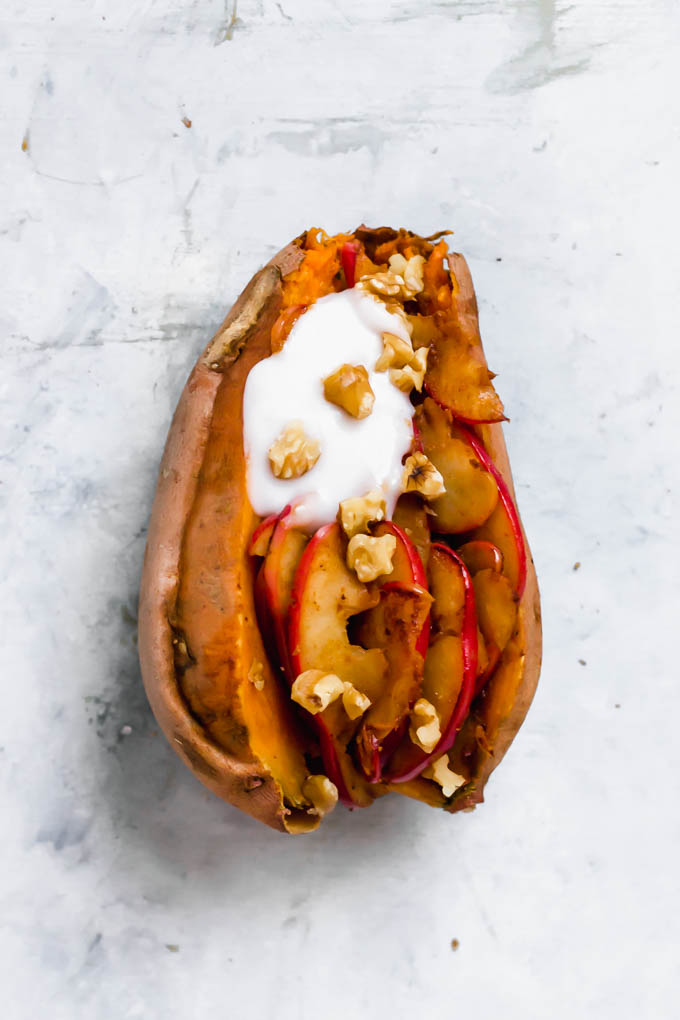 Print
---
4. Chickpea Veggie Stuffed Breakfast Sweet Potatoes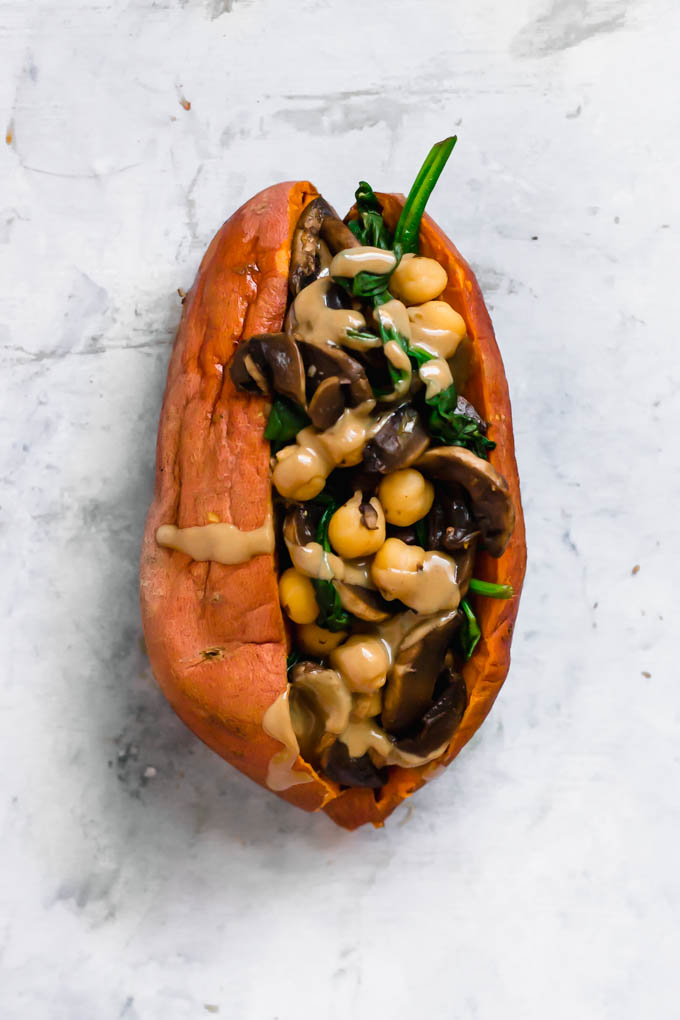 Print
---
5. Berries and Cream Stuffed Breakfast Sweet Potatoes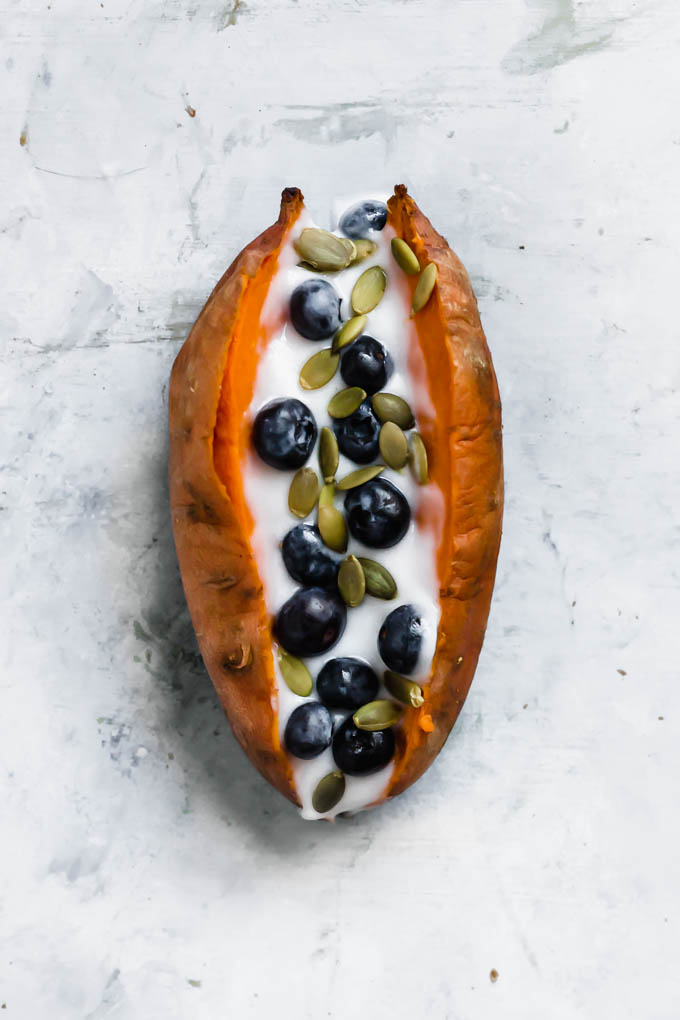 Print