I love working with brands whose products and services align with my values.
Emilie Eats is a food, nutrition, and health blog dedicated to sharing recipes and lifestyle content with thousands of readers each month. I create simple and nourishing plant-based recipes and write about sustainable living.
We should work together!
Ways we can work together
Brand Sponsorships
Have a product or service you think the Emilie Eats audience would love? I can create blog and/or social media posts with beautiful photography featuring your product. We will work together to get your brand noticed, be it on this blog, my Instagram feed and stories, Pinterest, or other platforms. Short-term and long-term sponsorships are available.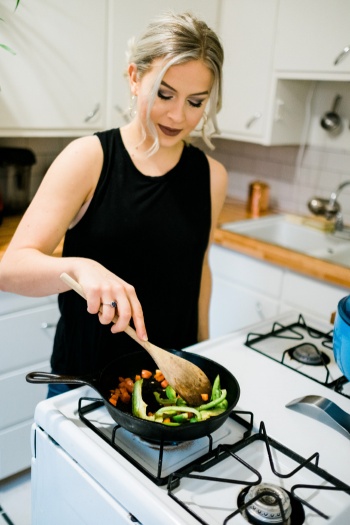 Recipe Development
Need a freelancer to develop plant-based recipes for your food or health brand? I am available to develop and test recipes using your products. We will work together to brainstorm recipe ideas based on your brand's needs that your audience is sure to enjoy, then I will get to work in the kitchen!
Food Photography & Videography
Need a freelancer to style and shoot recipes for your food or health brand? I am available to shoot photos and/or videos featuring your products. You will receive high-res, edited files. I am also available for product photography if you sell food or health products.
Speaking Gigs & events
Hosting an event focused on food, health, or blogging? I am also available to cover events hosted by brands on my blog and social media platforms.
I am passionate about working with brands who value wholesome ingredients, sustainability, accessibility, and, most importantly, delicious food.
Are you in? Awesome!
To discuss collaboration opportunities or for any questions, please fill out the form below