Hello, it's me. I was wondering if after all that delicious Thanksgiving food you'd like…some more food. I know you do!
If you didn't get that reference, I'm sorry (also, where have you been??) I hope you have all recovered from your Thanksgiving comas in time to eat some delicious soup. Soup??? Yes. SOUP. It's good for the soul, especially slow cooker black bean soup!
I promise it's more delicious than it is photogenic…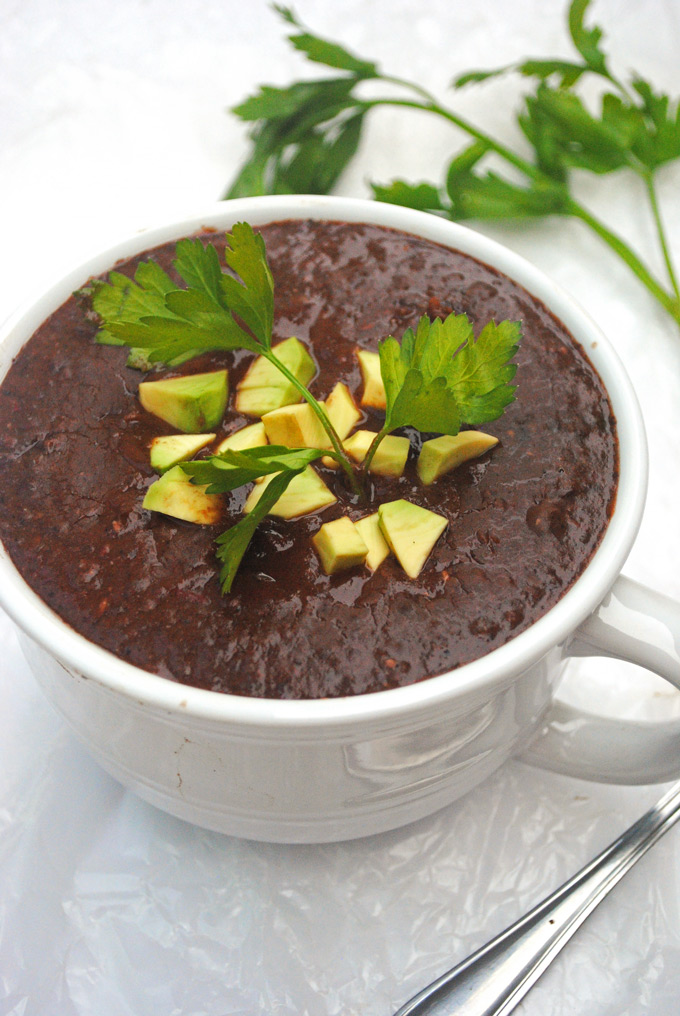 I cooked like a maniac for Thanksgiving. My feet and back were screaming at me to take it easy, but I just had to cook up all dem goodies! Plus I had to pack snacks for my boyfriend and I's road trip to Dallas, of course. No road trip is complete without granola.
With all that intense cooking behind me, it's time to hit the books hard (lol, jk) for finals next week, which means I'll be cleaning out my fridge and freezer and avoiding cooking at all costs. Enter: the magical device we call "slow cooker." Can I get an amen??
The slow cooker is probably the world's greatest gift for college students and busy families. Heck, it's good for everyone. You literally just throw stuff in the pot, and it cooks for you. What else could you ask for?? If you don't have a slow cooker, here's an inexpensive one you could put on your Christmas list–or just throw in your cart now as a present to yourself. You deserve it!
Black bean soup is one of my favorite soups, especially when I'm out to eat. It's simple, but so filling and nutritious! I decided to put my slow cooker to work, and it gave me this absolutely delicious black bean soup that rivals the ones I've had at Mexican restaurants!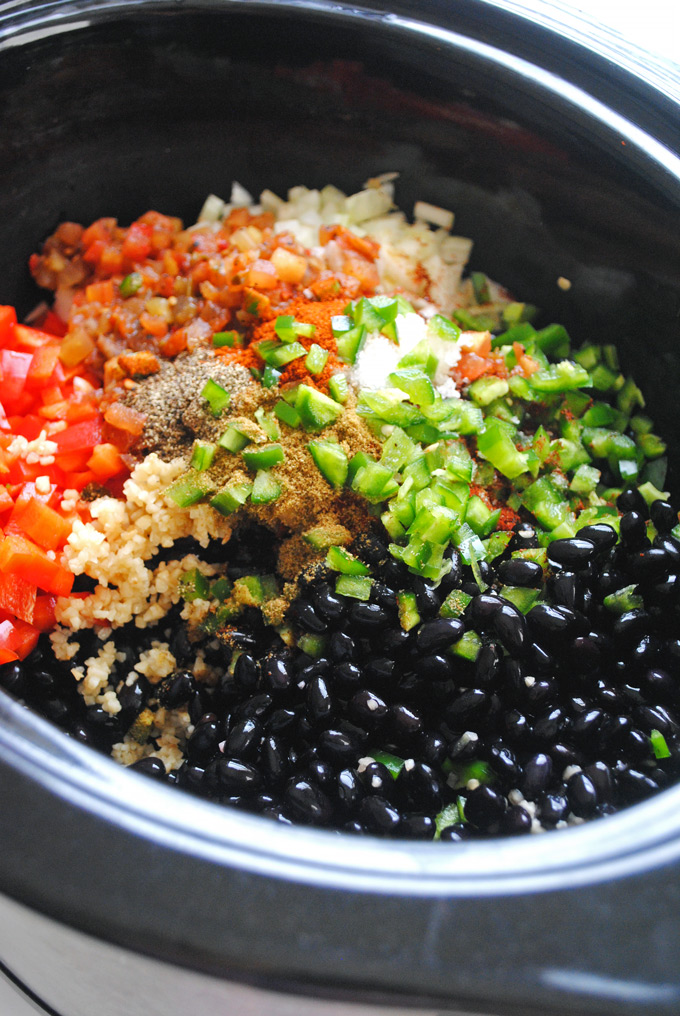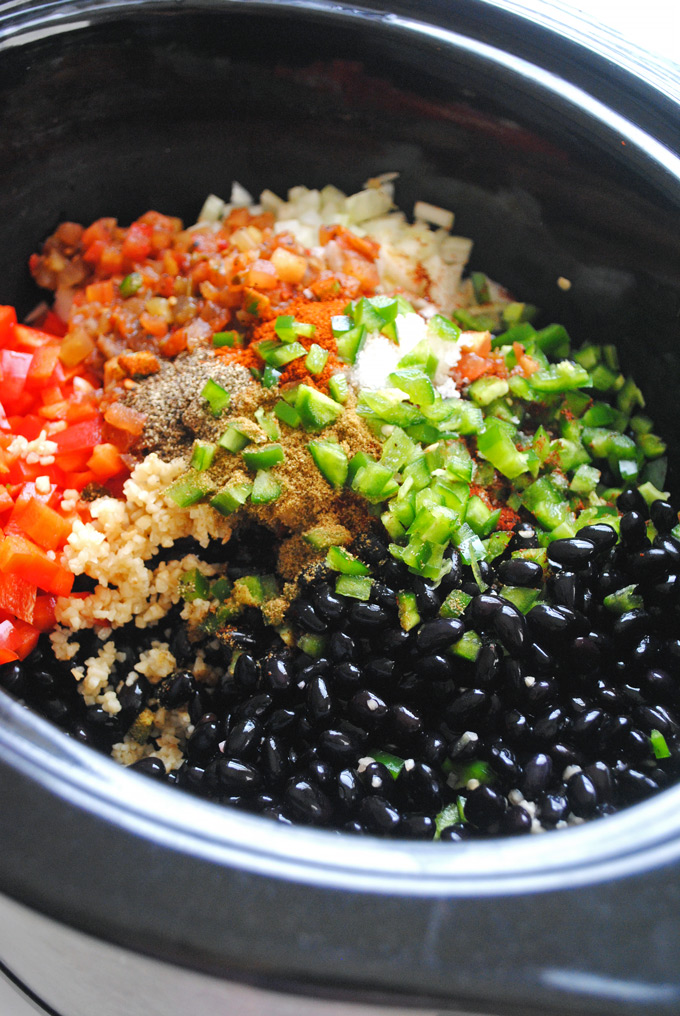 This soup is easy, requiring you to just chop the ingredients and throw them in the slow cooker. However, I do recommend soaking your beans the night before cooking. You can read more about the dangers of eating undercooked beans here!
After the soup is done cooking, you have three options: leave it chunky as is, process/blend half the soup until smooth and return to the pot, or process/blend all of the soup. I blended half the beans using this food processor which I absolutely love, but you can also use a blender like this or an immersion blender. Also, feel free to adjust the seasonings to your preferences! If you want a milder soup or have young children, I'd decrease or remove the cayenne pepper.
I hope you enjoy this simple soup that's sure to get you back on track after all that indulgent holiday food. Let me know if you try it, or post a picture on Instagram and hashtag #emilieeats!
Do you have a slow cooker? What are your favorite recipes to cook in your slow cooker?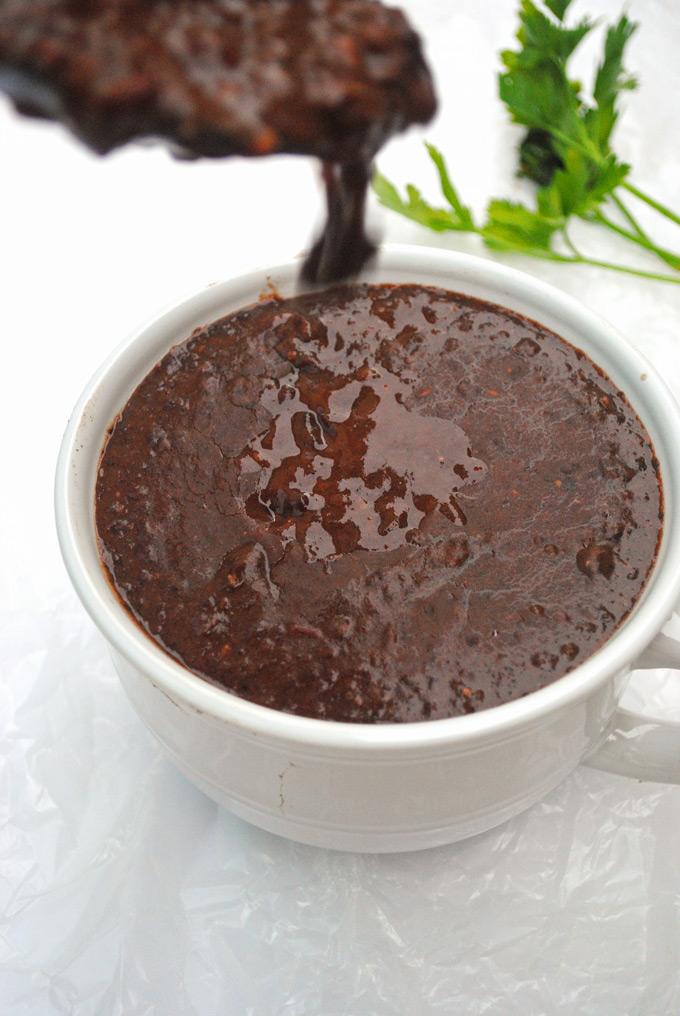 Print
How to make:
Vegan Slow Cooker Black Bean Soup
Requiring little prep, this Slow Cooker Black Bean Soup is perfect for an easy weeknight dinner! It's vegan, gluten-free, and full of plant-based protein.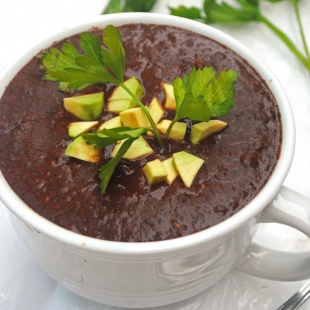 Ingredients
1

pound dry black beans

4 cup

s vegetable broth

1

yellow onion, finely chopped

1

red bell pepper, finely chopped

2

jalapeños, seeds removed and finely chopped

1 cup

salsa or diced tomatoes

2 teaspoon

s minced garlic, about

4

cloves

1

heaping tablespoon chili powder

2 teaspoon

s ground cumin

2 teaspoon

s salt

1 teaspoon

ground pepper

1/2 teaspoon

ground cayenne pepper (decrease or omit for a milder soup)

1/2 teaspoon

paprika
Avocado and cilantro for topping, if desired
Instructions
In a large bowl, place beans. Fill with water about 1 inch over the beans. Let them soak overnight.
Drain and rinse the beans.
In the bowl of a slow cooker, place beans, broth, onion, pepper, jalapeños, salsa, garlic, chili powder, cumin, salt, pepper, cayenne, and paprika. Stir to combine.
Cook on high for 6 hours, until beans are completely cooked.
When the soup is done, you can either leave it as is, process or blend half the soup until smooth and return it to the pot, or process or blend all of the soup until smooth.
Serve warm; top with avocado and cilantro.
Notes
Storage:
Store in an airtight container in the fridge for up to 5 days. You can also freeze the soup and reheat when ready to eat.
*The links that redirect to Amazon are affiliate links, which means I receive a commission on your purchase if you order anything through these links. Thanks for supporting me and my blog!