This post has been sponsored by Coconut Bliss. All thoughts and opinions are my own.
Come shopping with me to find out what vegan grocery staples I pick up every week! These are the foods I always have in my fridge, freezer, and pantry.  
The first step to eating more balanced, nourishing meals? Actually having the foods you need to make those meals in your kitchen. No surprise there!
I wanted to take you all along with me during a recent trip to my local Safeway, where I stocked up on the vegan grocery staples I get every single week. I promise that if you put these items in your cart, you'll be able to whip up some meals during the week no matter what.
I'm sharing this post in partnership with Coconut Bliss, the makers of the most deeeeelicious, decadent, dairy-free vegan ice cream! Because along with broccoli and whole grains and hummus, we need some desserts—am I right?!
Download the Safeway mobile app today for a Coconut Bliss coupon! Okay, let's go shopping.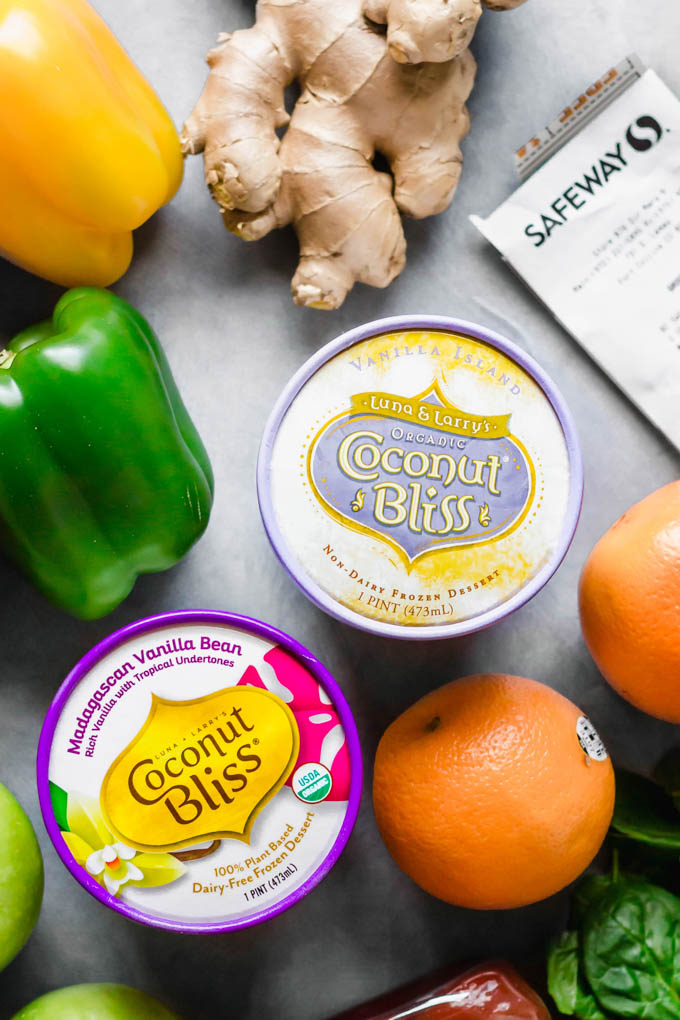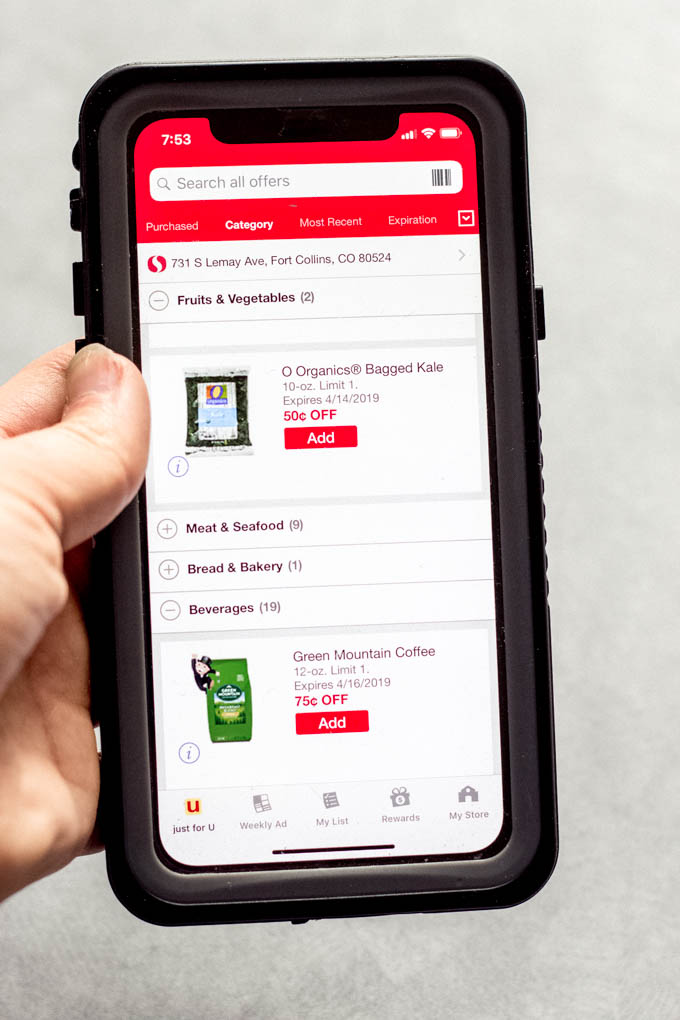 I always start in the produce section. I look for what's on sale and what's in season, and I think about what I'm cooking or photographing that week.
I try to get at least three different vegetables and two different fruits each week. This helps me eat a variety of colorful produce!
Here is what I get every week in the produce section:
Carrots
Bell peppers
Cucumbers
Onions
Broccoli
Potatoes
Spinach (or other leafy greens)
Ginger root (for tea)
Safeway really does have a wide variety of fresh produce, including affordable organic options!
A note about shopping for produce: I bring my own cloth produce bags instead of using the plastic bags in the store! Eco-conscious grocery shopping for the win.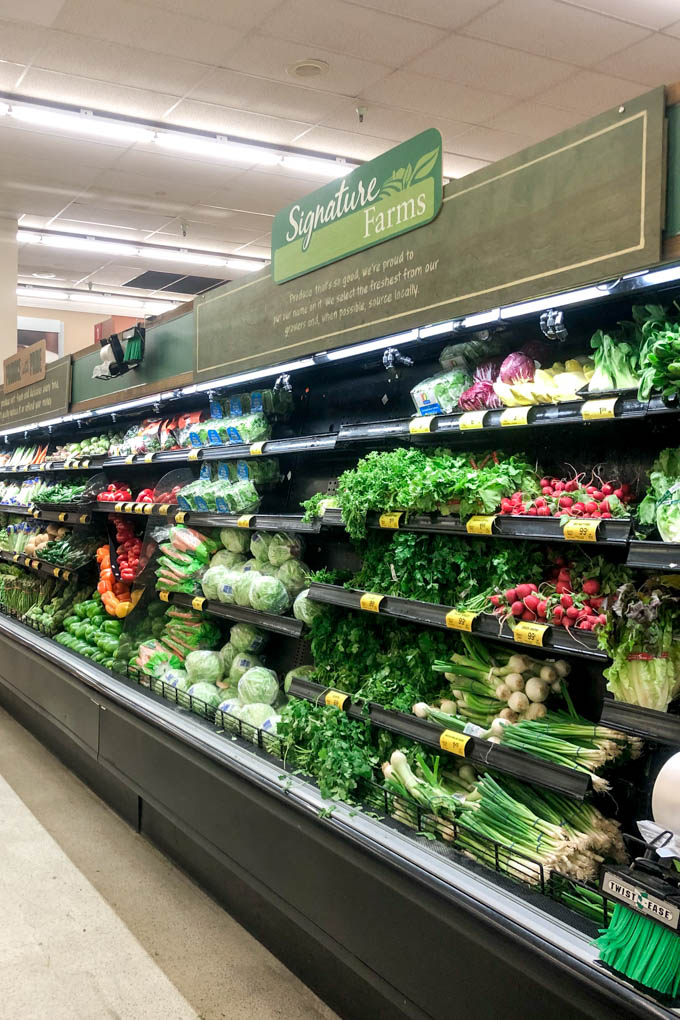 It's fruit time! I like to have a piece of fruit with my breakfast and as an afternoon snack, so I keep a few different fruits in my rotation:
Apples
Bananas
Oranges
Avocados (yes, they are fruit!)
Lemons
If there's a good sale or depending on the season, I'll also stock up on berries, grapes, grapefruit, and mangos.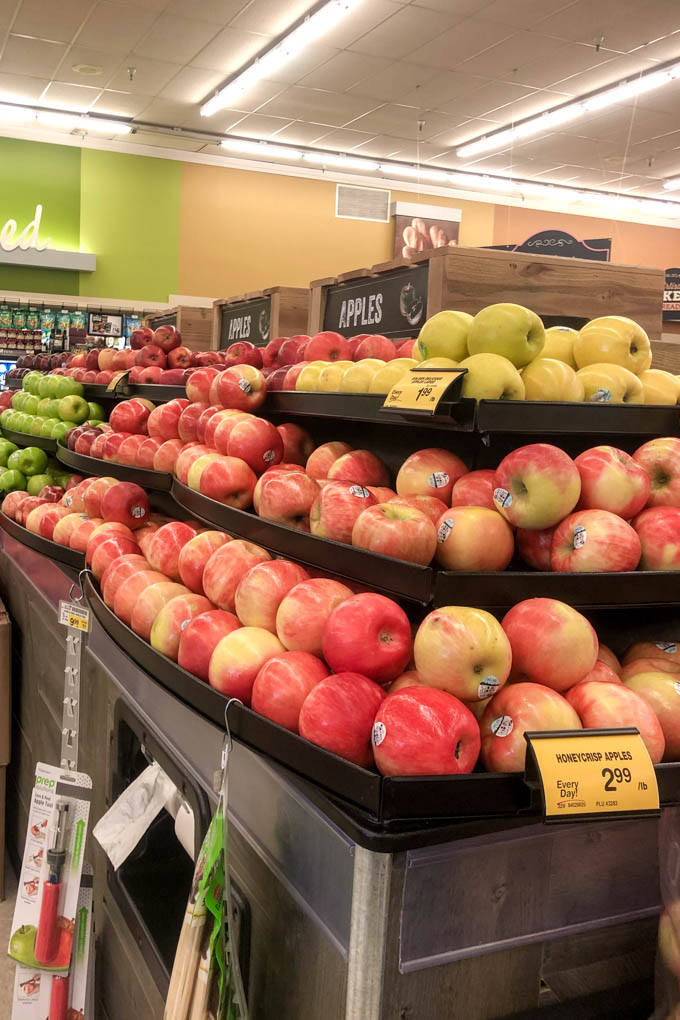 On to canned foods! Which are so underrated, in my opinion. I'll also include beans and pantry items here. You can stock up when they're on sale, and they last in the pantry forever.
I also pick up a loaf of whole grain bread when I'm walking down the aisle. I mean, I can't live without avocado toast.
Here are my staples:
Canned beans (chickpeas, white beans, black beans, kidney beans)
Canned corn
Canned tomatoes
Dry lentils
Maple syrup
Whole grain pasta
Whole grain bread
Ketchup (look for no added high fructose corn syrup)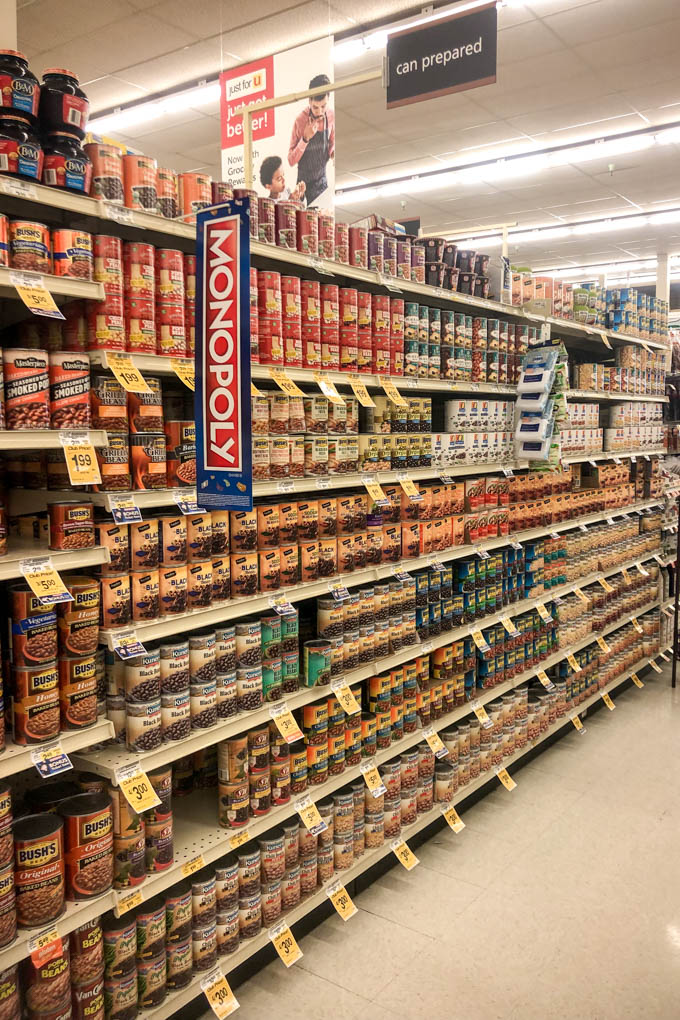 I always pick up my refrigerated and frozen items last—you don't want them to get too warm or melt!
My necessities
Unsweetened non-dairy milk
Non-dairy butter
Tofu
Coconut Bliss Madagascan Vanilla Bean Non-Dairy Frozen Dessert
Yes, Coconut Bliss Non-Dairy Frozen Desserts are a necessity! I love enjoying veggie-packed meals followed by a bowl of creamy Coconut Bliss. It feeds the soul! I'm a vanilla girl at heart, so Madagascan Vanilla Bean is my favorite flavor.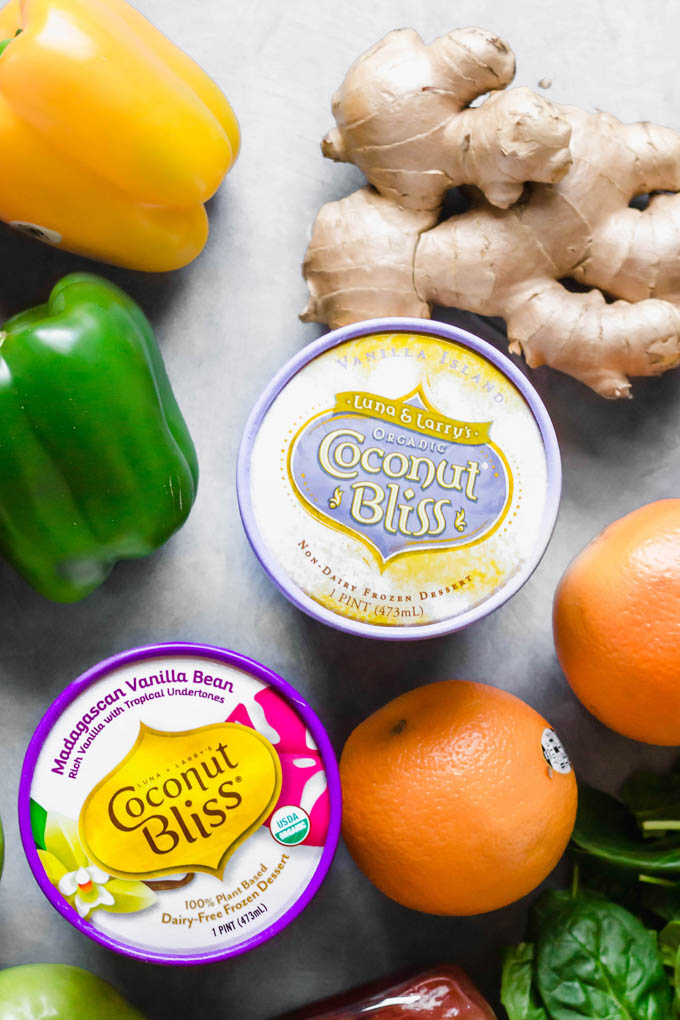 I also love that Coconut Bliss ethically sources their ingredients and has a variety of flavors of non-dairy ice cream to choose from, like Dark Chocolate, Sea Salt Caramel & Chocolate, and Chocolate Peanut Butter! Plus, it's creamy and delicious so what's not to love?
Look for their new packaging (the pint on the left). The freezer aisle never looked so good!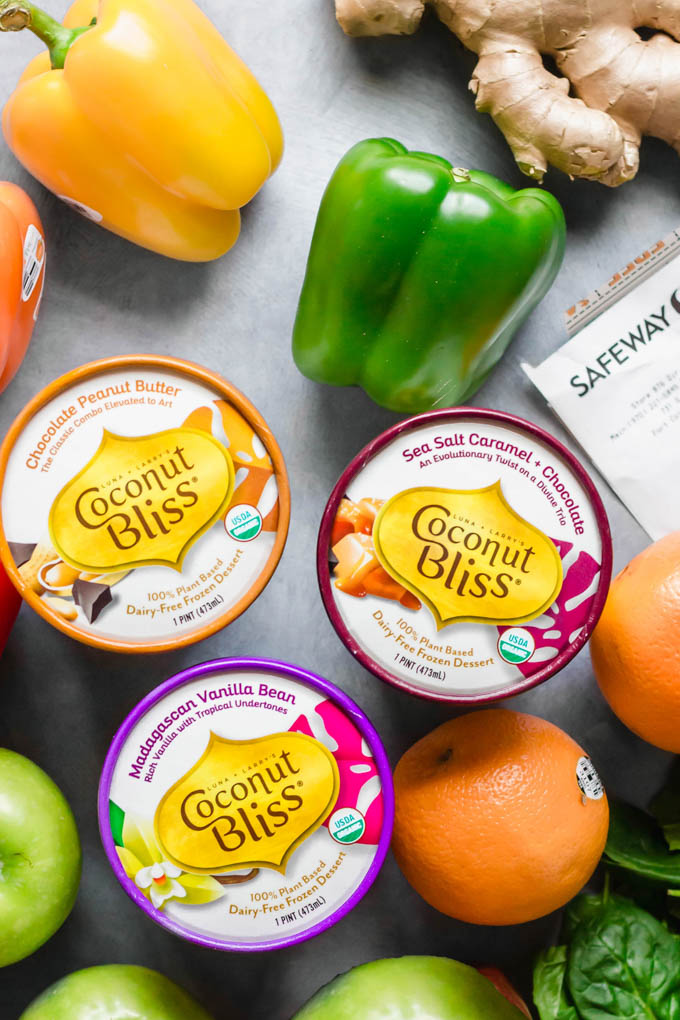 There you have it! The vegan grocery staples I buy week after week. Use this guide as a template next time you go grocery shopping!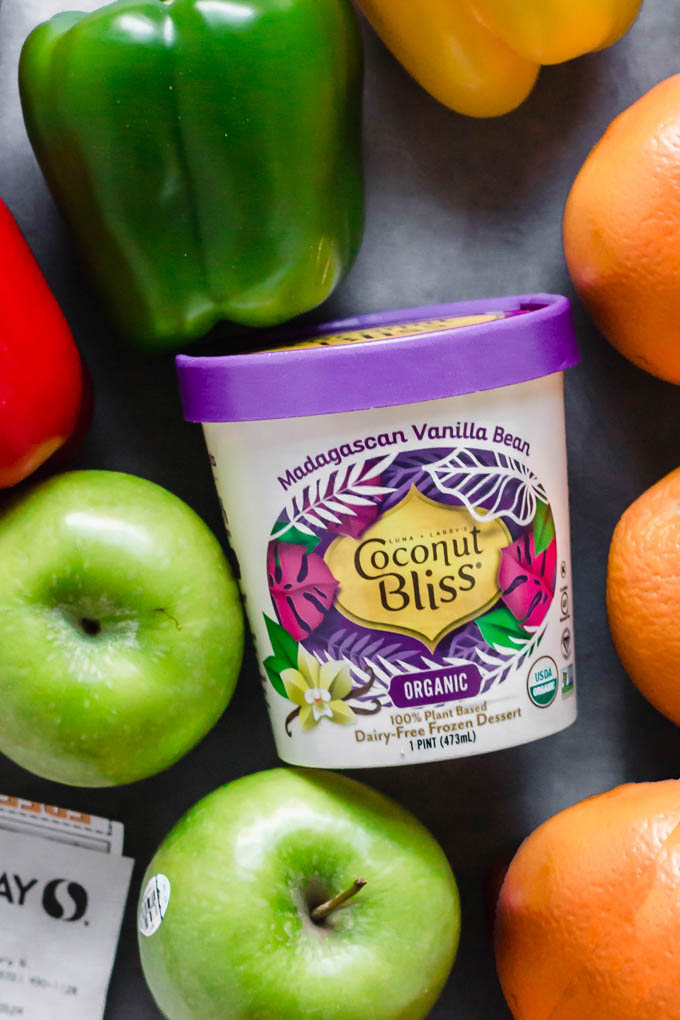 Thanks to Coconut Bliss for sponsoring this post! I love working with brands whose products I really love and would honestly recommend. Thank you for supporting this blog that I love oh-so much!