Have you ever tried tempeh? Try some of these 21 delicious vegan tempeh recipes to enjoy this protein-packed meat substitute. Gluten-free options!
Who's ready to eat some TEMPEH?!
If you're not sure what tempeh is or how the heck to cook it, you've come to the right place. I've scoured the web for the BEST, most delicious vegan tempeh recipes and listed them all here.
Okay, let's back up… what is tempeh? It's a fermented soy product that makes for a great meat alternative in sandwiches, stir-fries, soups, you name it! Like bacon but also love pigs? No worries, tempeh makes the best vegan bacon. It's pretty inexpensive, too; I usually find it for $2 a block.
I'm sure you'll find a few recipes on this list that tickle your fancy. Pick one out to try this week to start adding tempeh to your plant-based protein rotation! My favorite is the savory oatmeal with tempeh bacon (I'm biased towards savory breakfasts), and Emily (my virtual assistant) really loves the marinated peanut tempeh.
---
1. Vegan Savory Oatmeal with Tempeh Bacon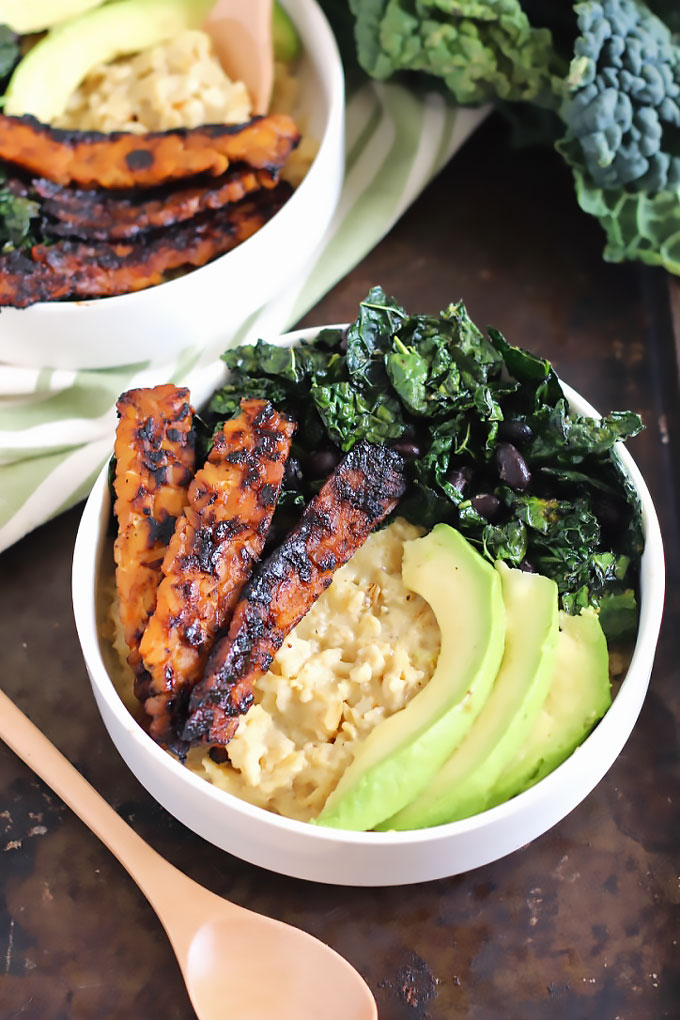 2. Baked Sticky Tempeh Potstickers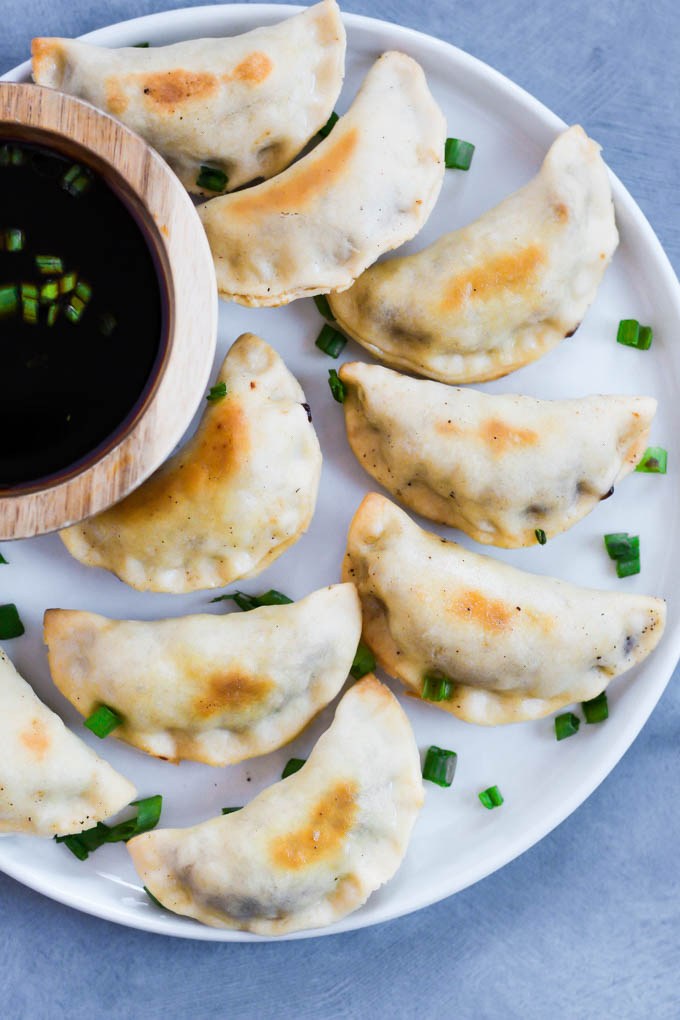 3. Smoky Tempeh Tostadas with Mango Cabbage Slaw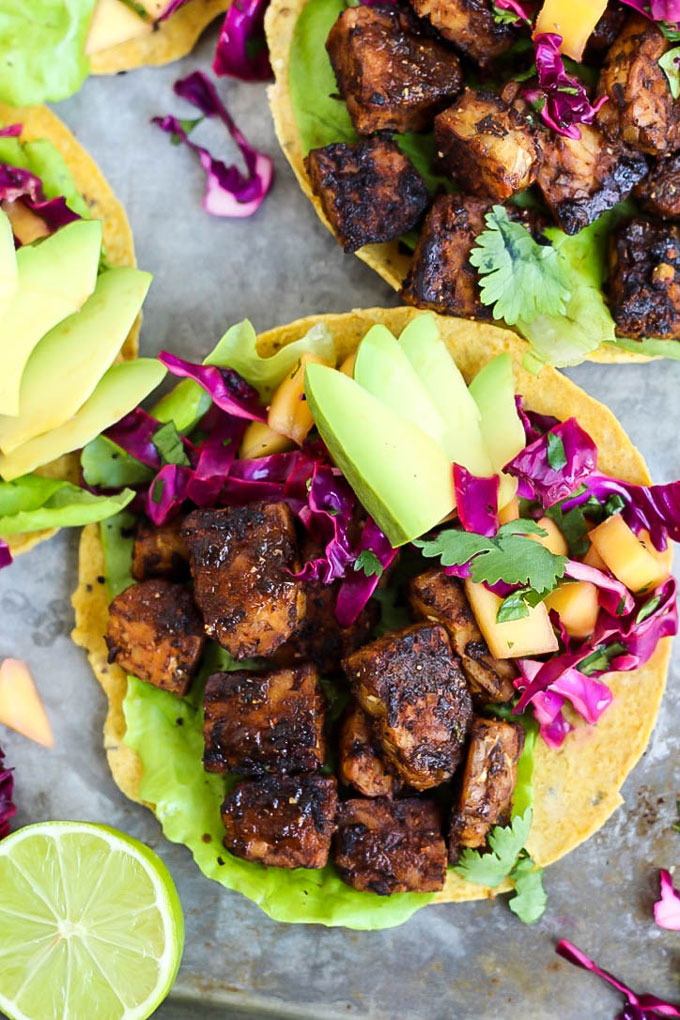 4. Wild Rice and Tempeh Stuffed Acorn Squash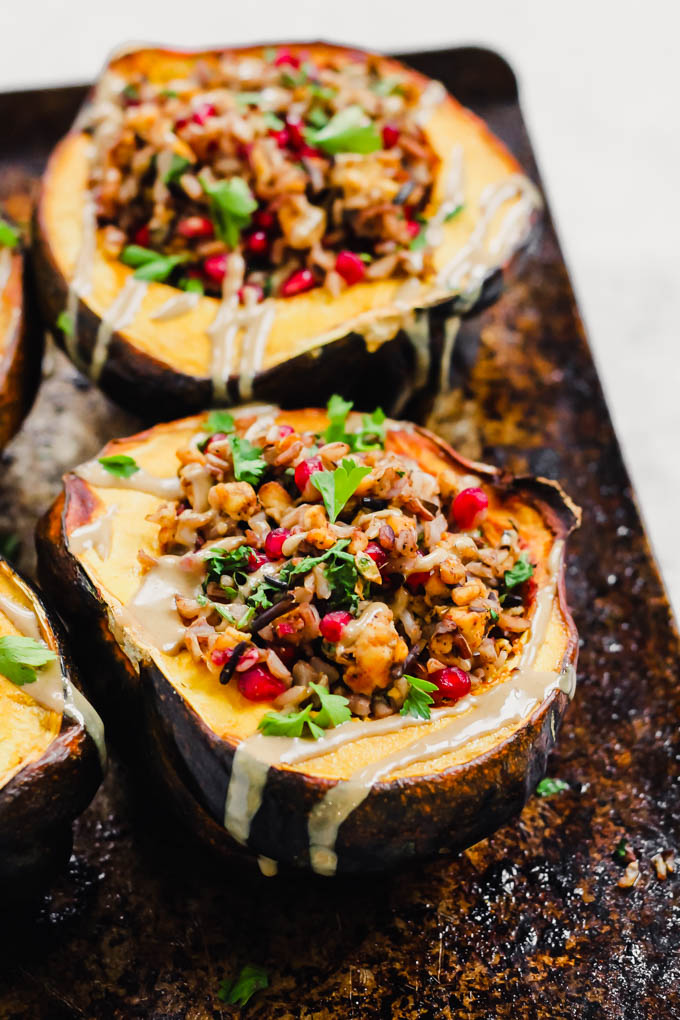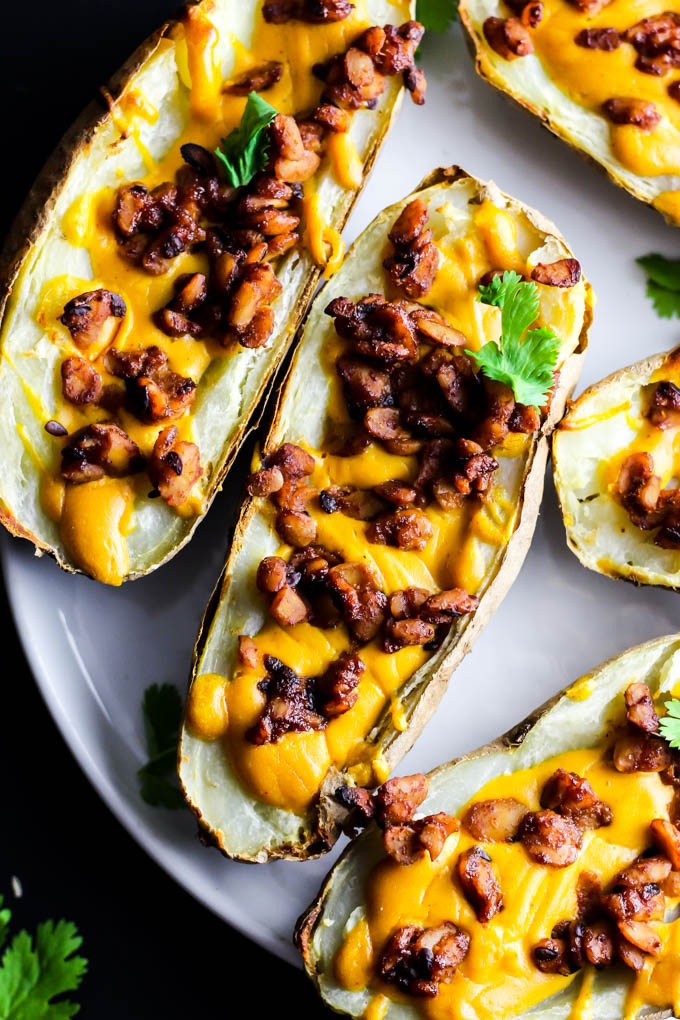 6. Teriyaki Tempeh Lettuce Wraps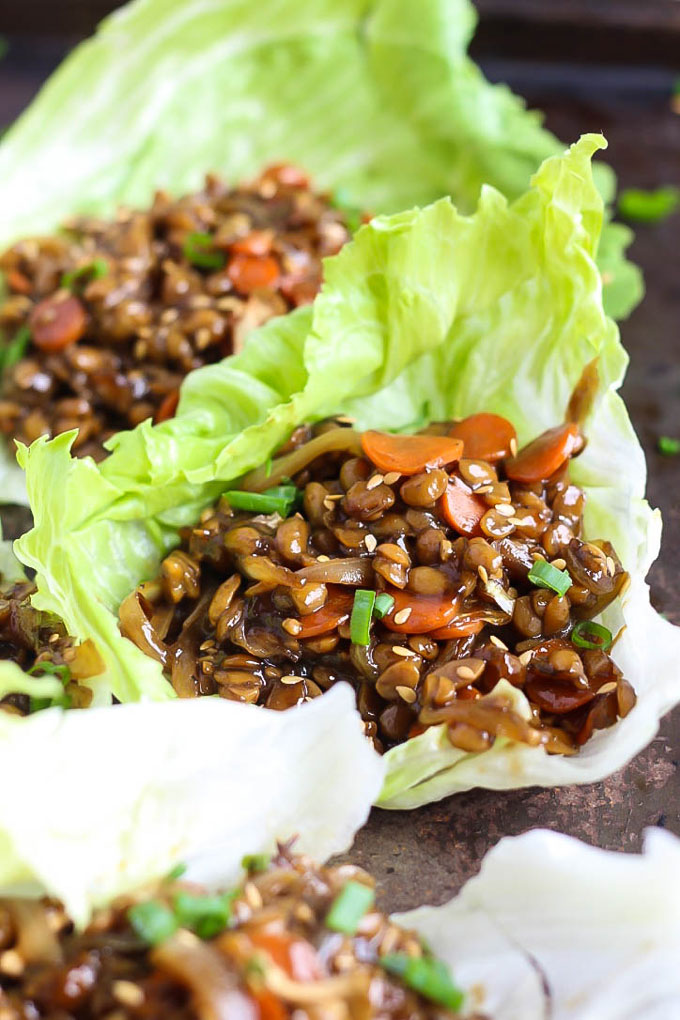 7. 30 Minute Tempeh Stir Fry from Minimalist Baker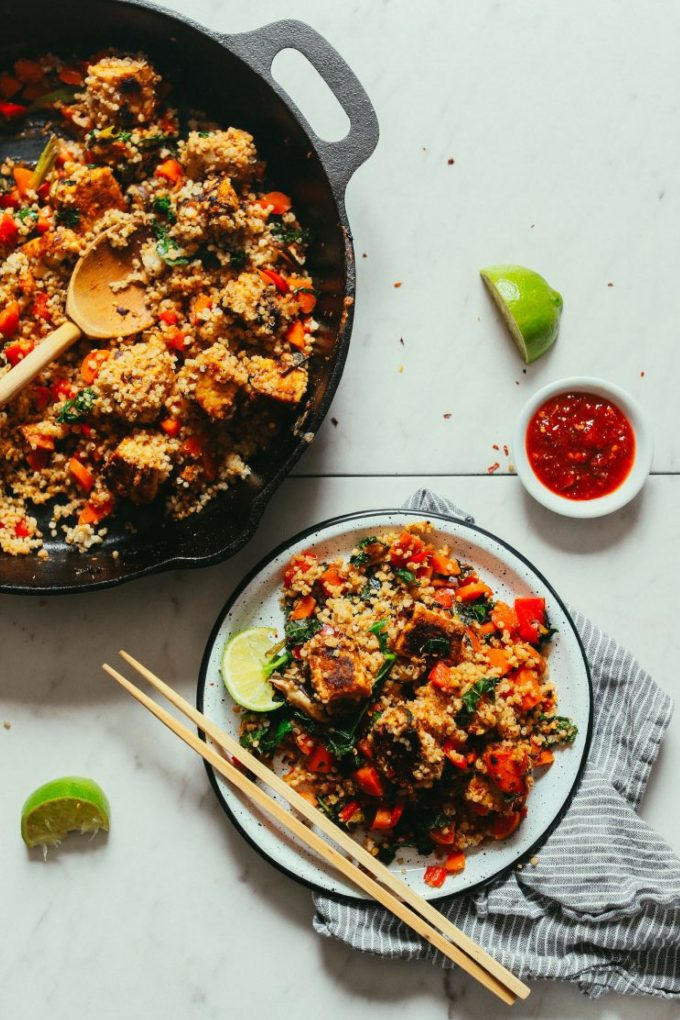 8. BBQ Baked Tempeh Chips from Eating Bird Food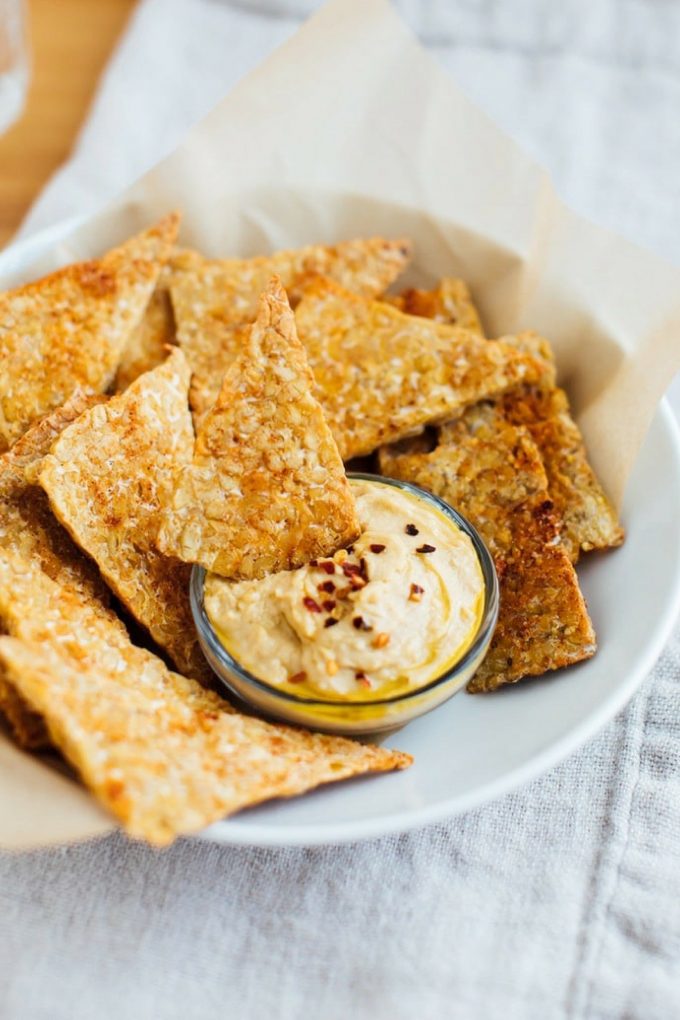 9. Vegan BLT Sandwiches with Smoky Tempeh Bacon from From My Bowl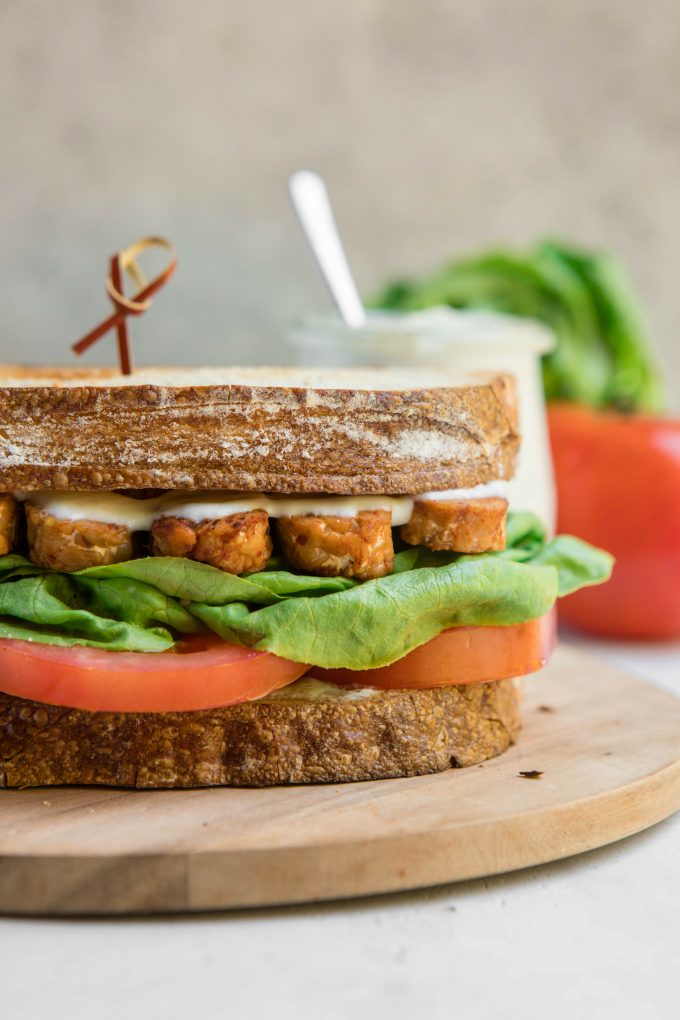 10. Thai Peanut Grain Bowls with Teriyaki Tempeh from Sweet Simple Vegan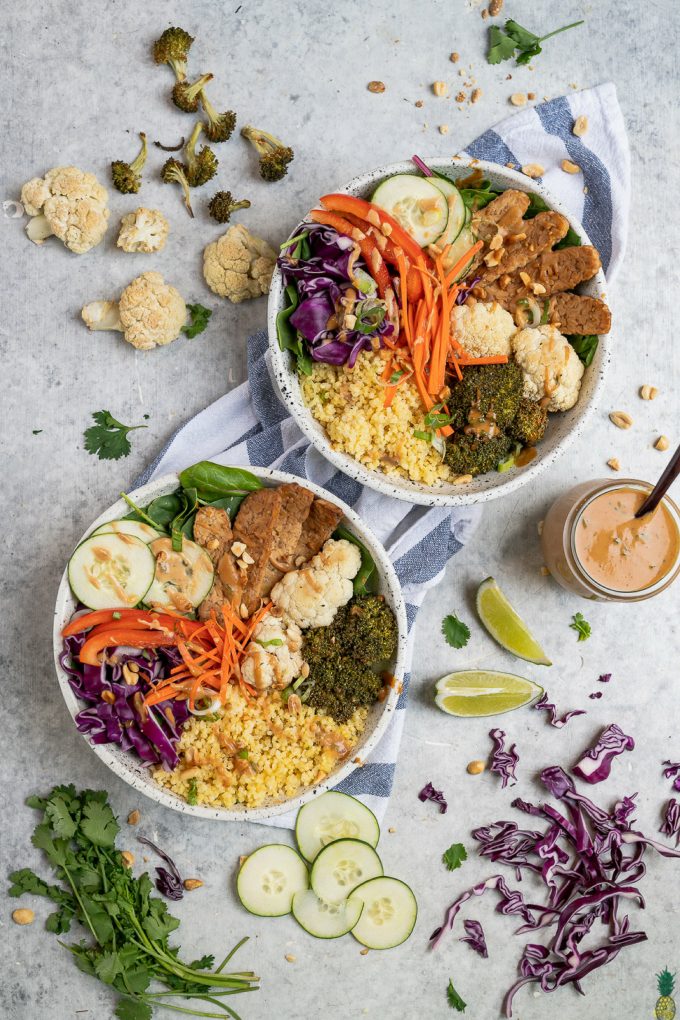 11. Sheet Pan Cabbage and Tempeh with Mustard Tahini Vinaigrette from Making Thyme for Health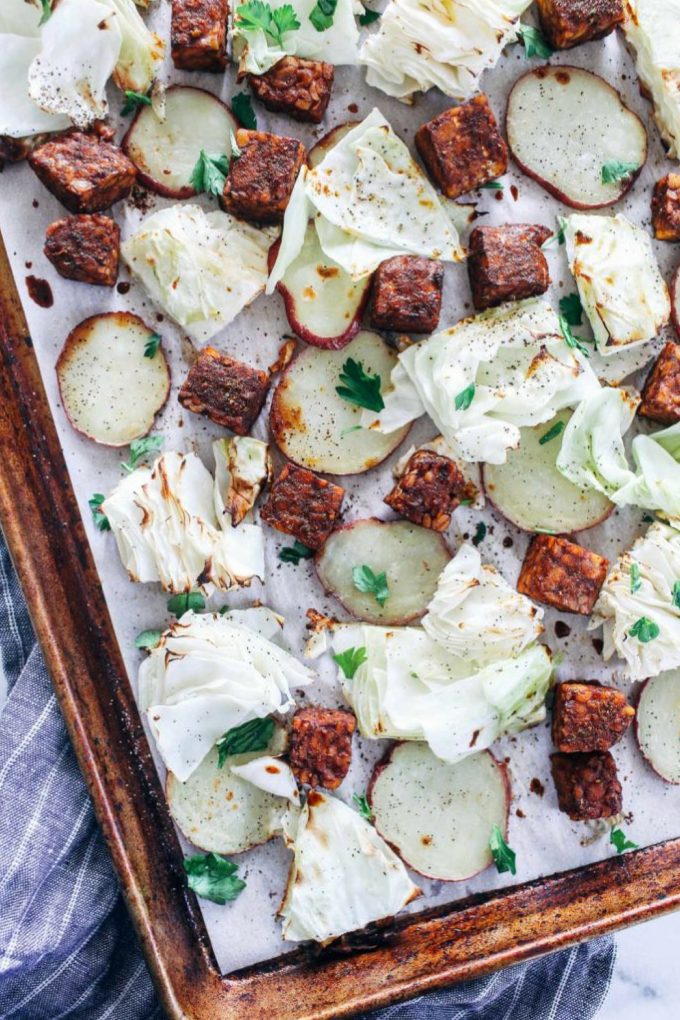 12. Kimchi Fried Rice with Smoky Tempeh and Broccoli from The First Mess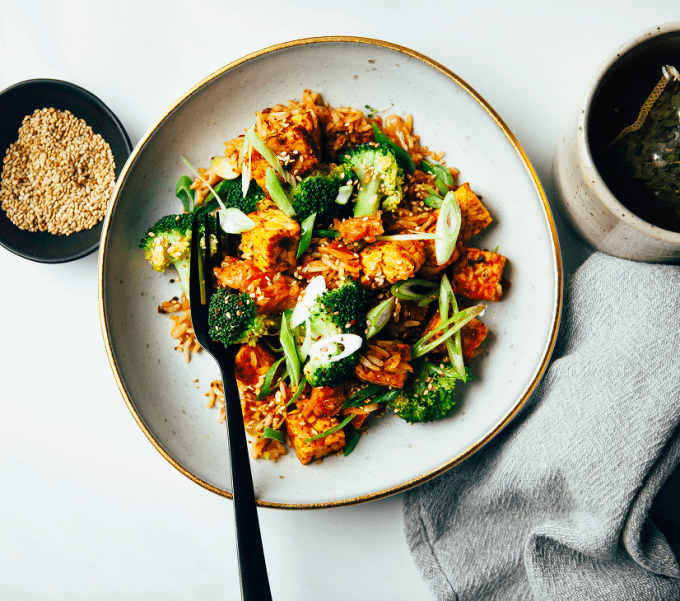 13. Creamy Sweet Potato Noodles with Garlic Tempeh and Crispy Kale from Choosing Chia
14. Blacked Tempeh with Kale and Avocado from Feasting at Home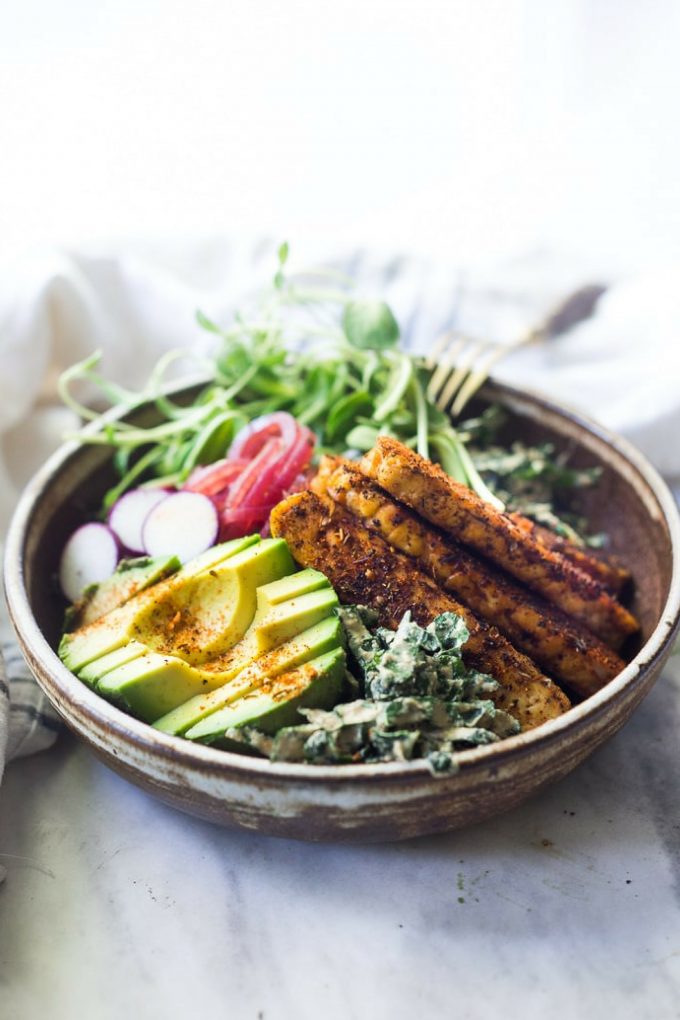 15. Tempeh Butternut Squash Noodle Bake from Hummusapien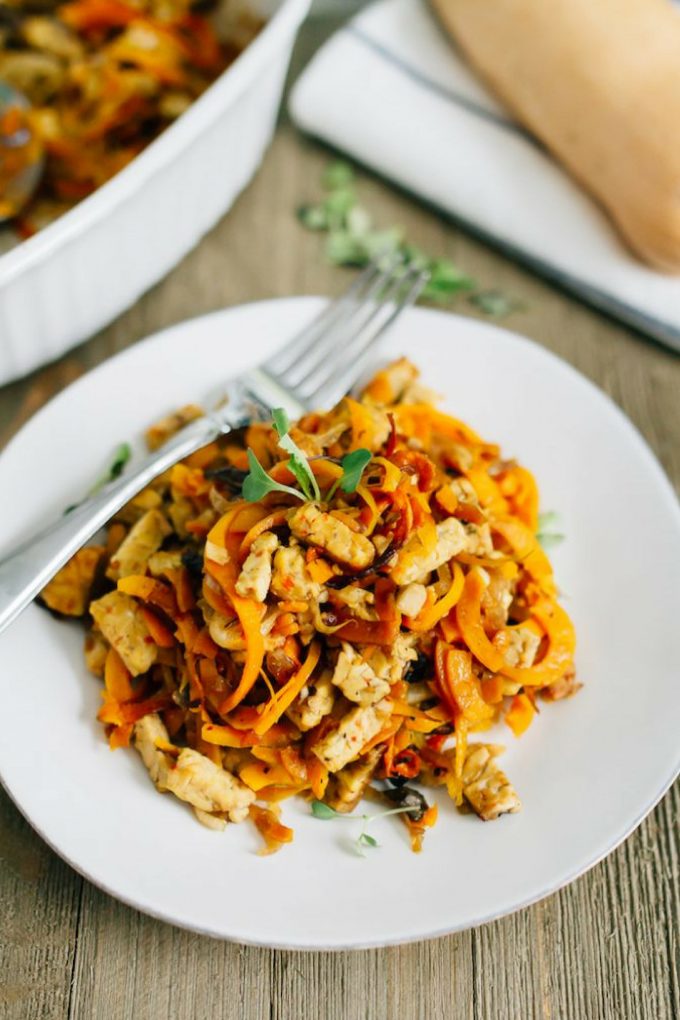 16. Baked Pistachio-Tempeh Herbed Falafel with Collard Wraps from Wu Haus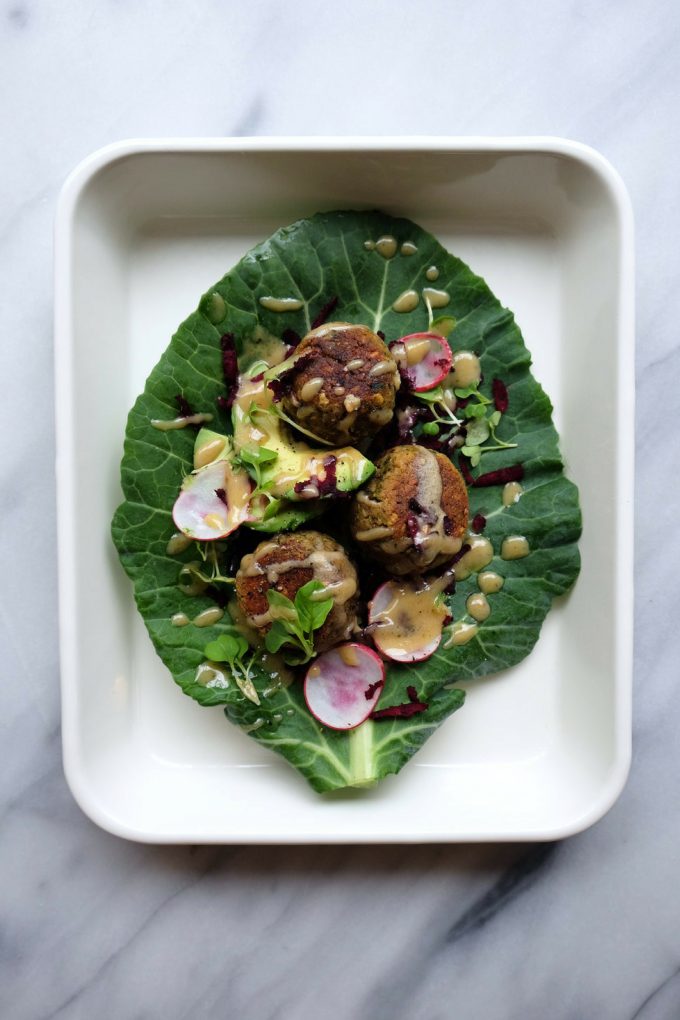 17. General Tso's Tempeh  from Vegan Richa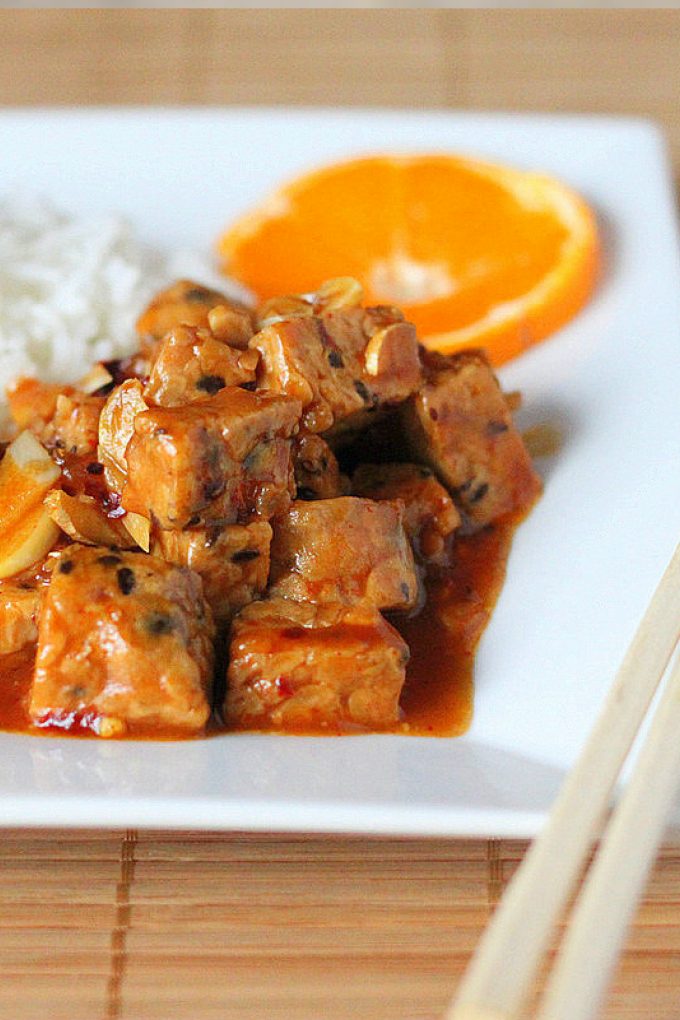 18. Ginger Sesame Tempeh Vegan Lettuce Wraps from Connoisserus Veg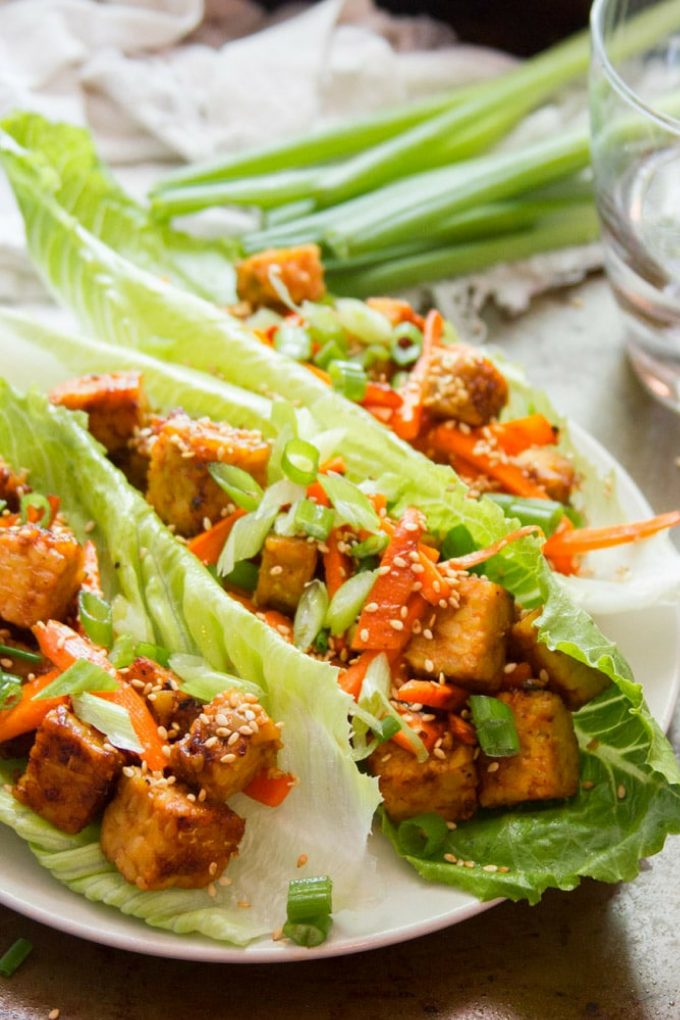 19. Marinated Peanut Tempeh from Minimalist Baker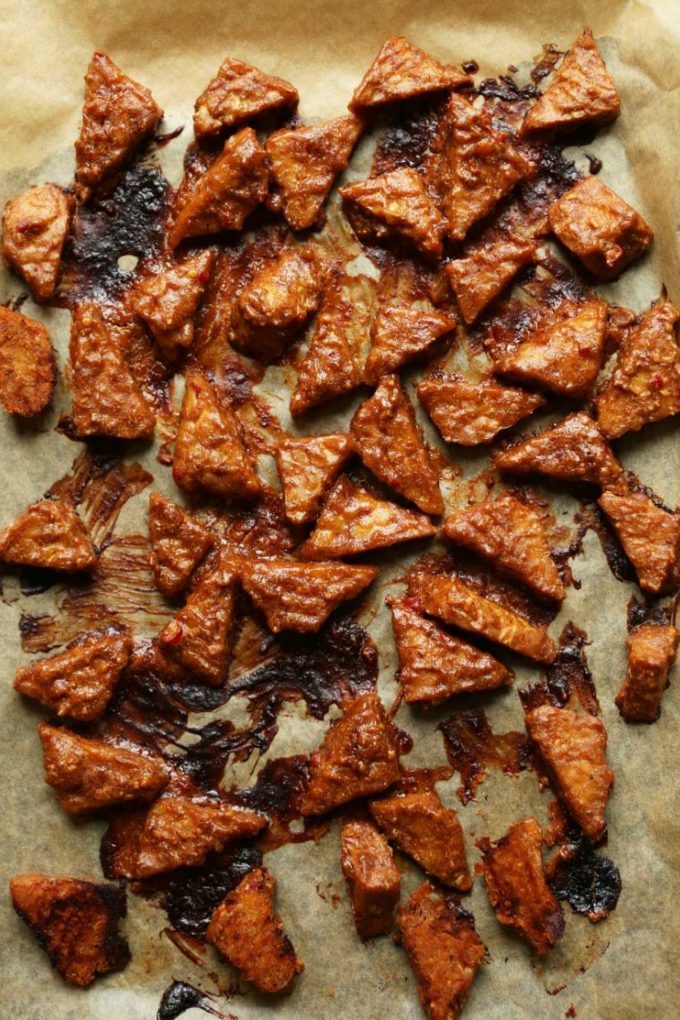 20. Thai Tempeh Stuffed Sweet Potatoes from Rachel Hartley Nutrition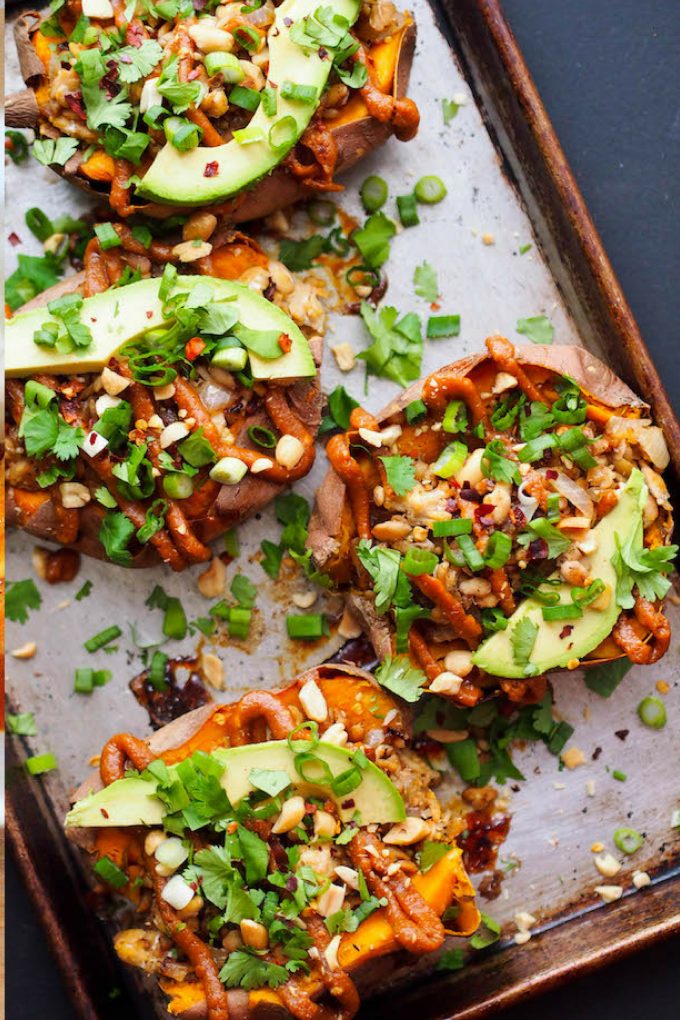 21. Vegan Split Pea Soup with Smoky Tempeh Croutons from The Full Helping