Have you ever tried tempeh? This list of vegan tempeh recipes is a great place to start! Learn how to cook tempeh in 21 fun, delicious ways!
21 Delicious Vegan Tempeh Recipes
Who's ready to eat some TEMPEH?!
If you're like "uh, what is tempeh?" or not sure how to cook tempeh, then don't worry, you've come to the right place. I've scoured the web for all the BEST tempeh recipes and listed them all here.
There are so many different ways to learn how to make tempeh, so I've rounded plenty of different methods so that you can find your favorite! From savory tempeh stir fry recipes, to easy baked tempeh and even air fryer tempeh for a crispy crunch, you'll find lots of different ways to prepare this plant-based protein.
I'm sure you'll find a few recipes on this list that tickle your fancy. Pick one out to try this week to start adding tempeh to your plant-based protein rotation!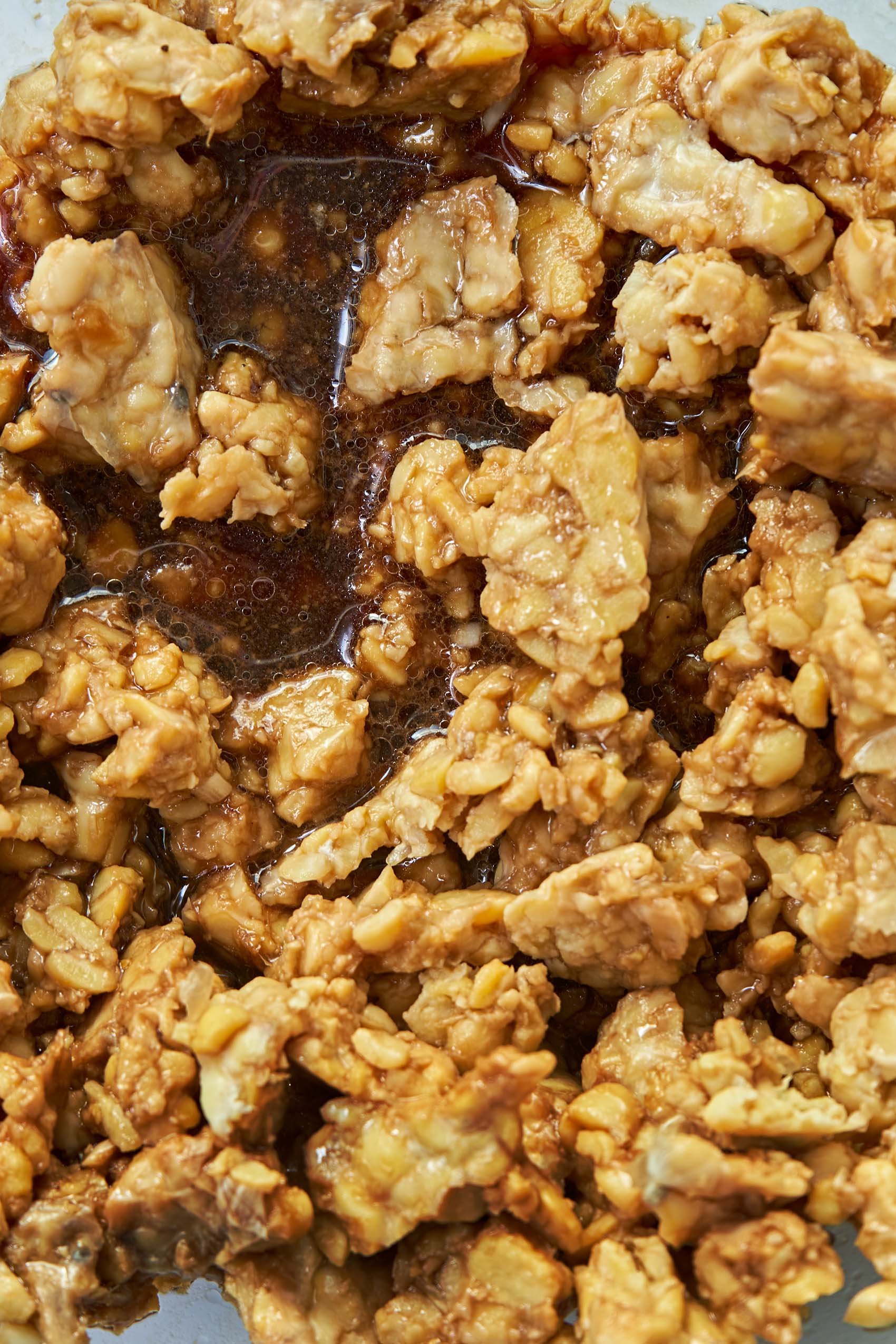 What is Tempeh?
Okay, let's back up… what is tempeh? It's a fermented soy product that makes for a great meat alternative in sandwiches, stir-fries, soups, you name it! It differs texturally from tofu quite a bit, so if you're not a fan of tofu, don't sleep on tempeh! Tempeh has more of a meaty consistency vs. the sponginess of tofu. It crisps up well and makes for a really delicious plant-based meat alternative in stir fries, sheet pan meals, sandwiches and so much more.
I've broken down this list into different cooking methods so that you can easily find your favorite method. Dig in and once you try a couple recipes, let me know your favorite!
---
Baked Tempeh Recipes
Tempeh is the perfect plant-based protein to just toss on a sheet tray with some veggies for an easy meal in a pinch. It crisps up nicely in the oven and doesn't take much time to cook. Whether you're looking for simple vegan sheet tray recipes, or wanting to get more creative, here are a few of my favorite baked tempeh recipes.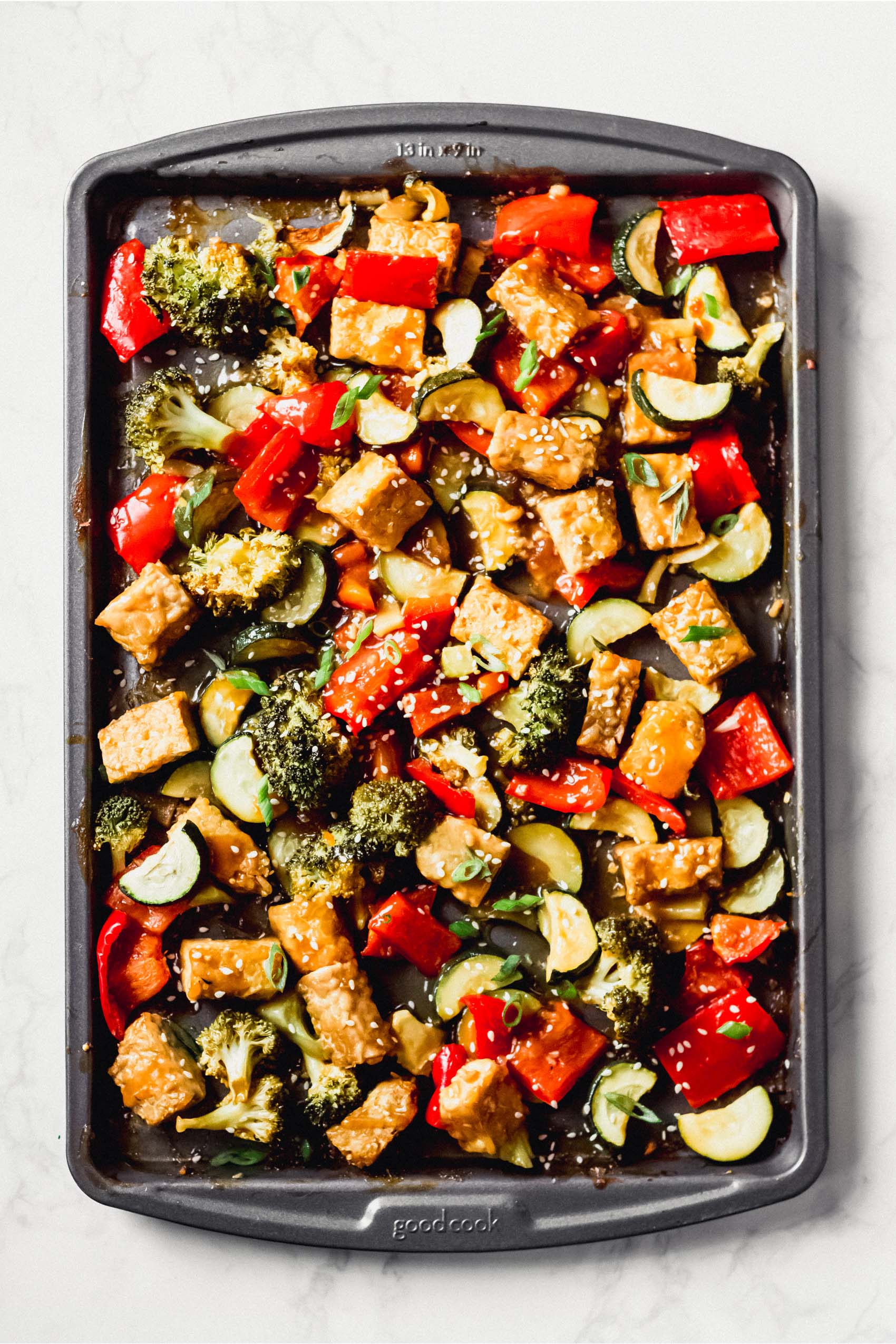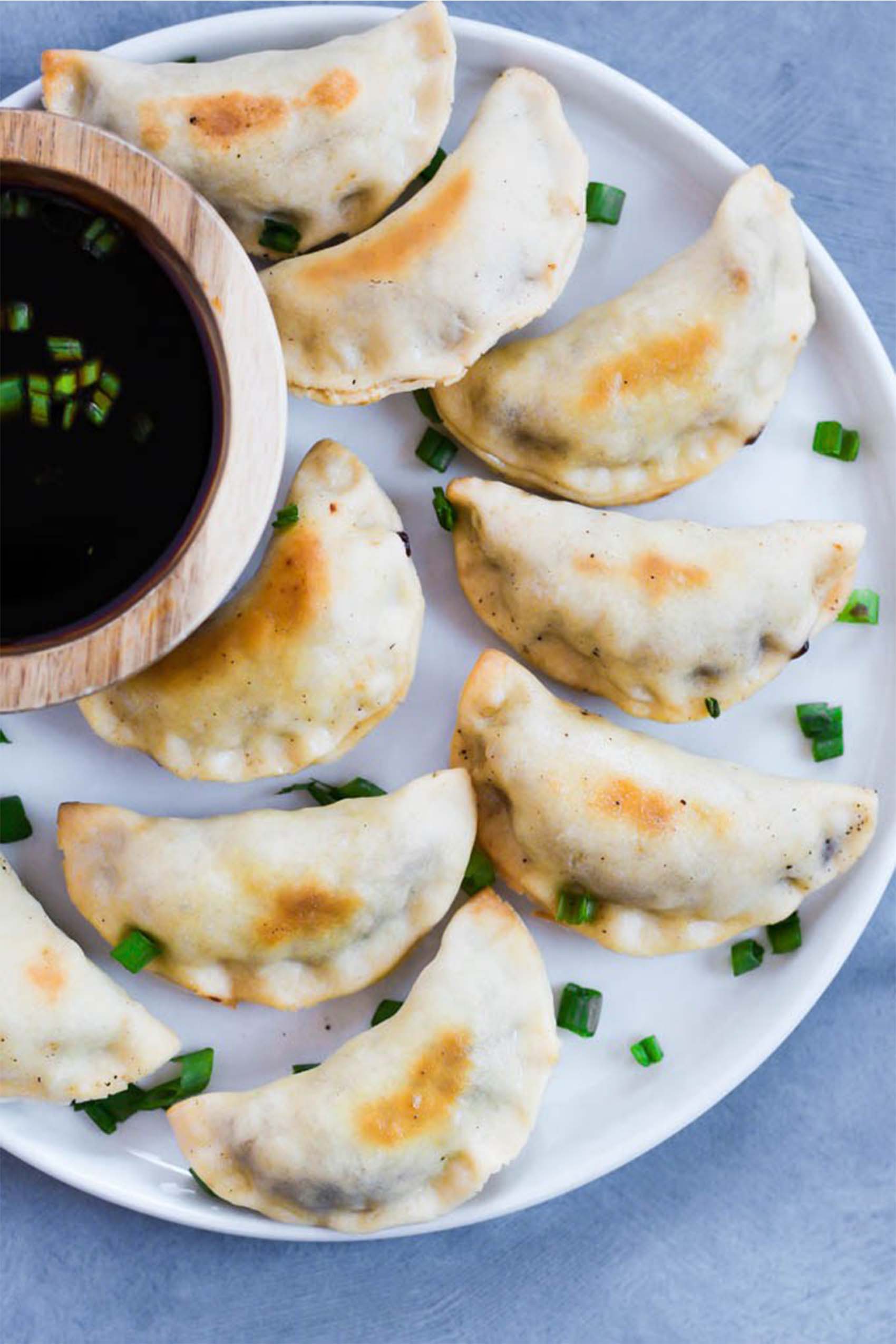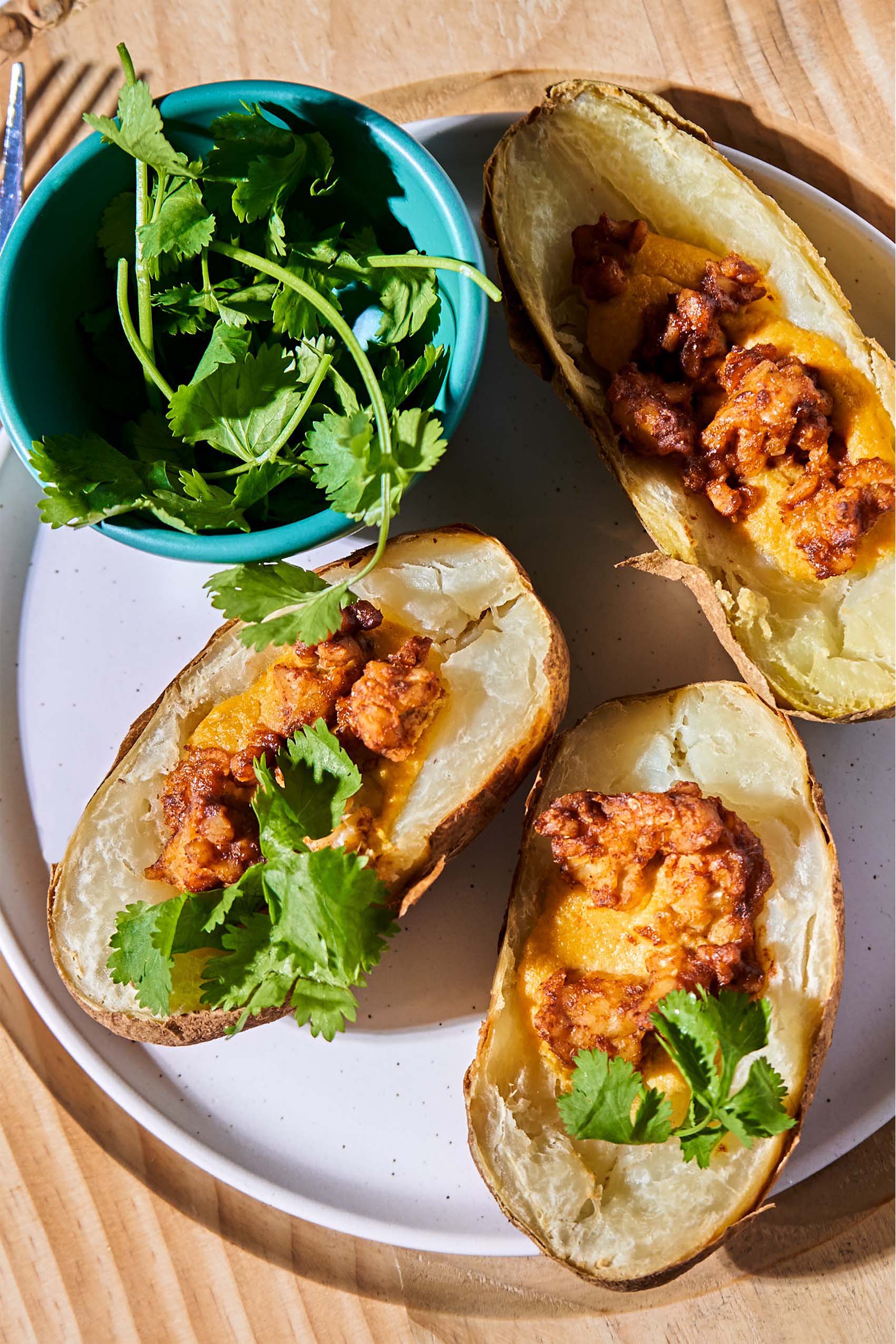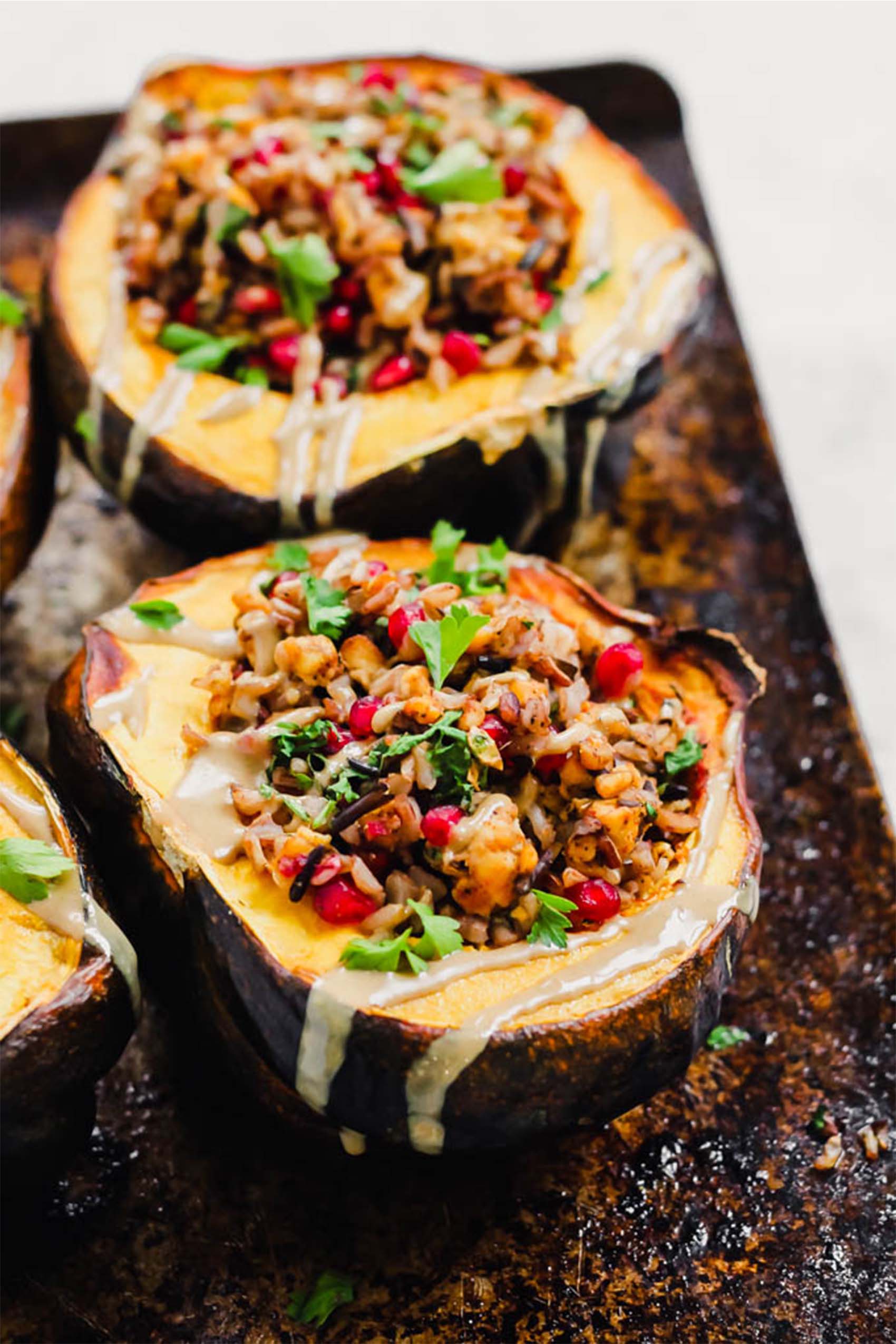 Tempeh Stir Fry Recipes
I love making a tempeh stir fry on a busy week night. Pick a few of your favorite veggies, grab your tempeh and whip up a delicious homemade sauce and you've got a flavorful dinner on the table in no time. Here are a handful of my favorite ways to use tempeh in a vegan stir fry.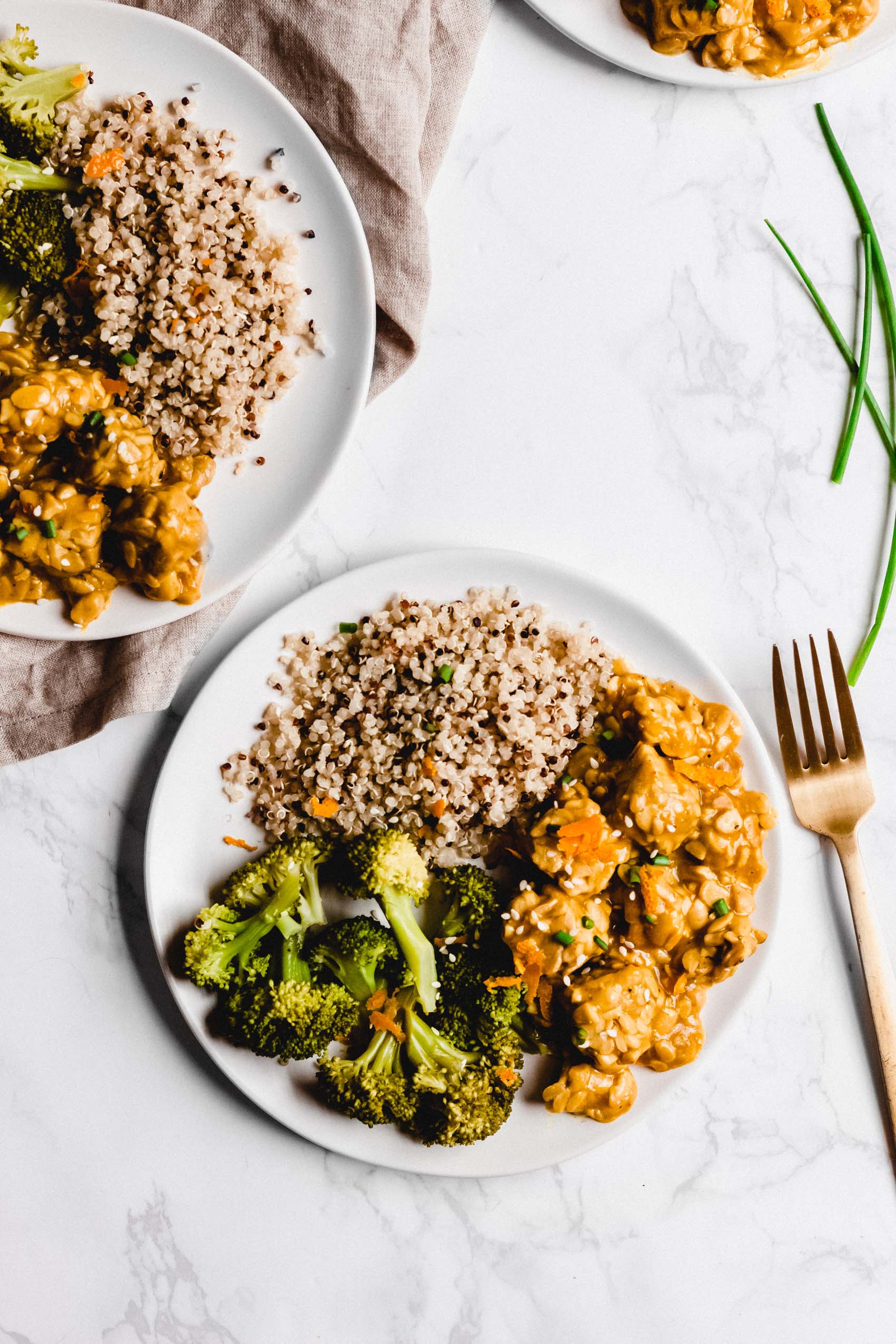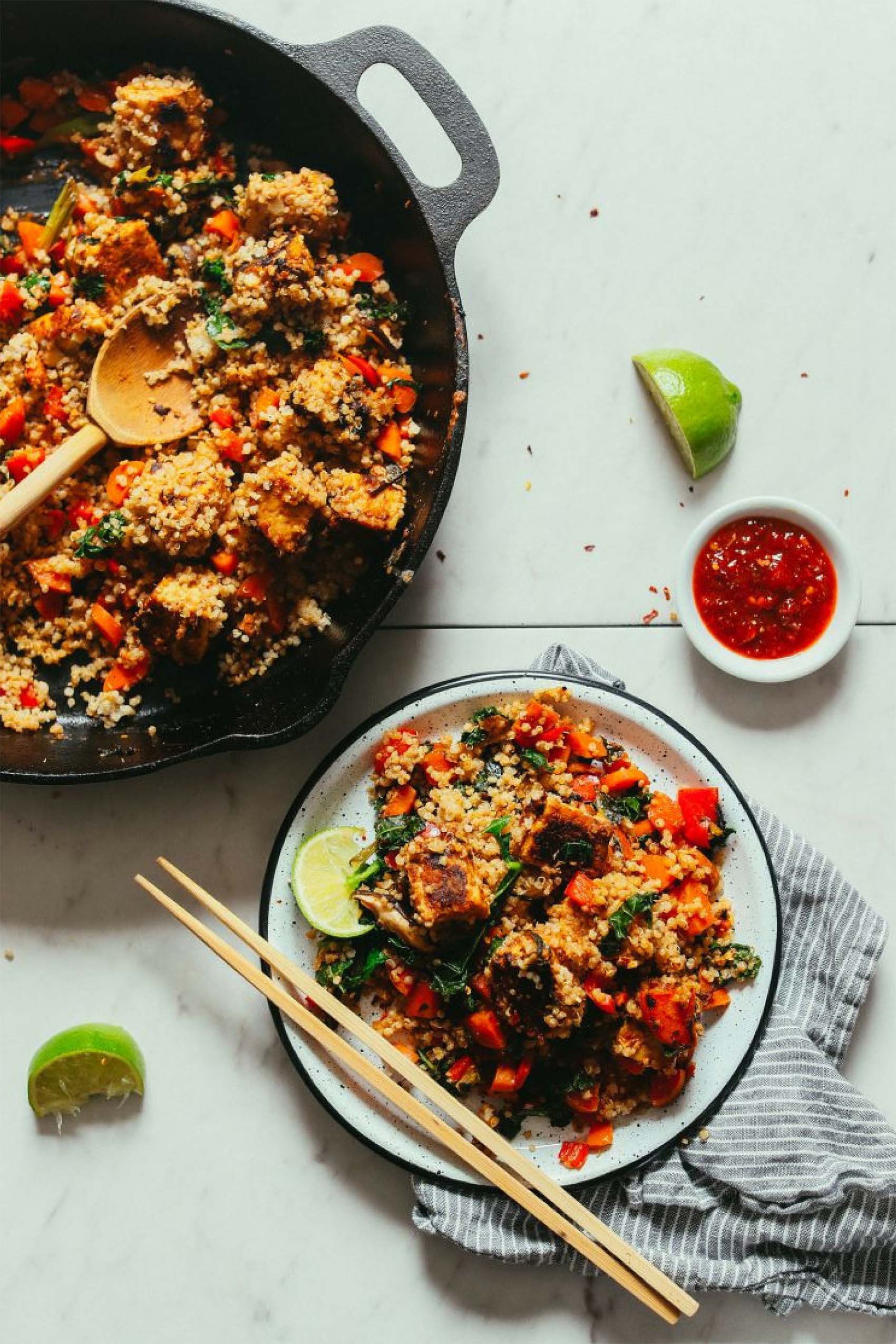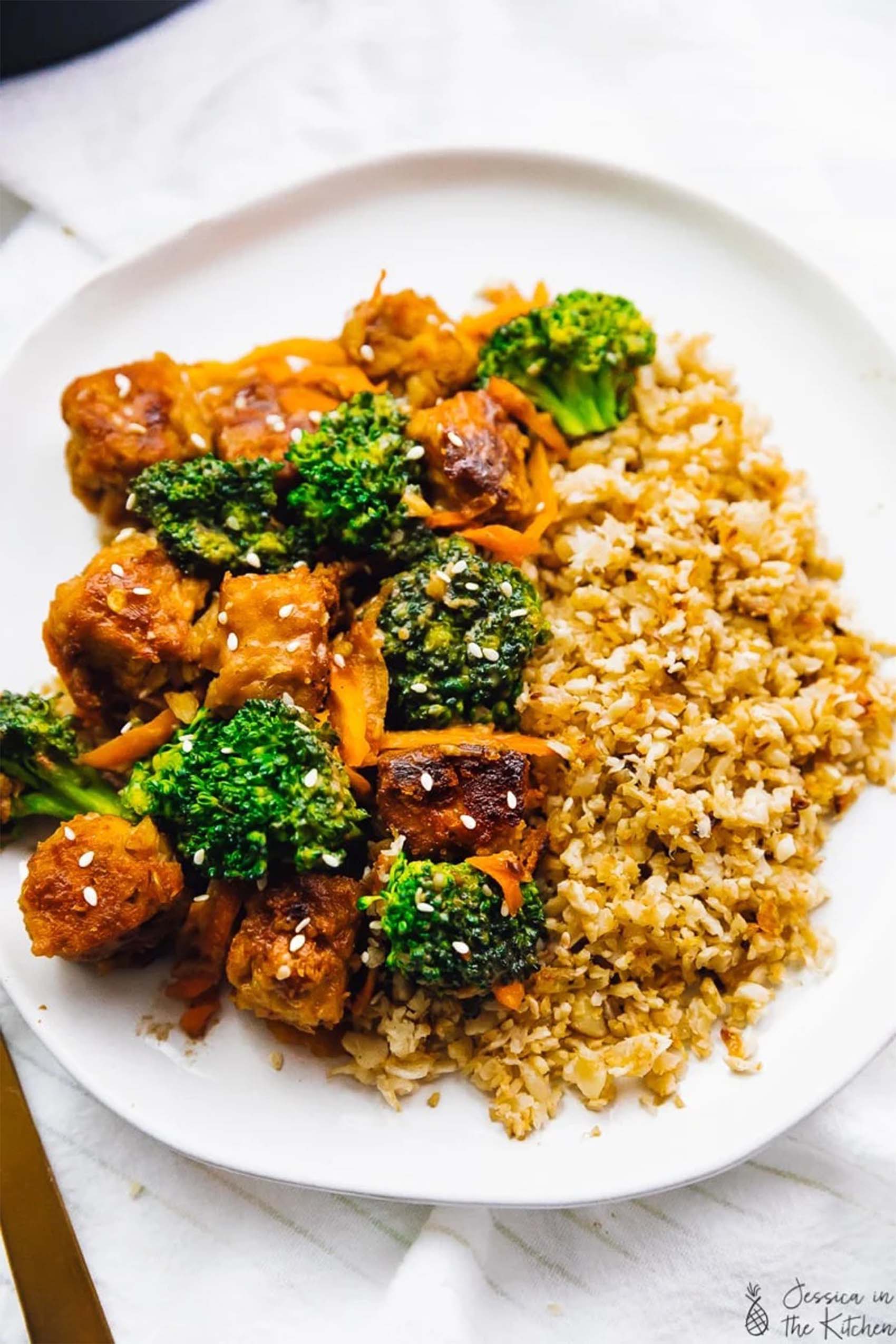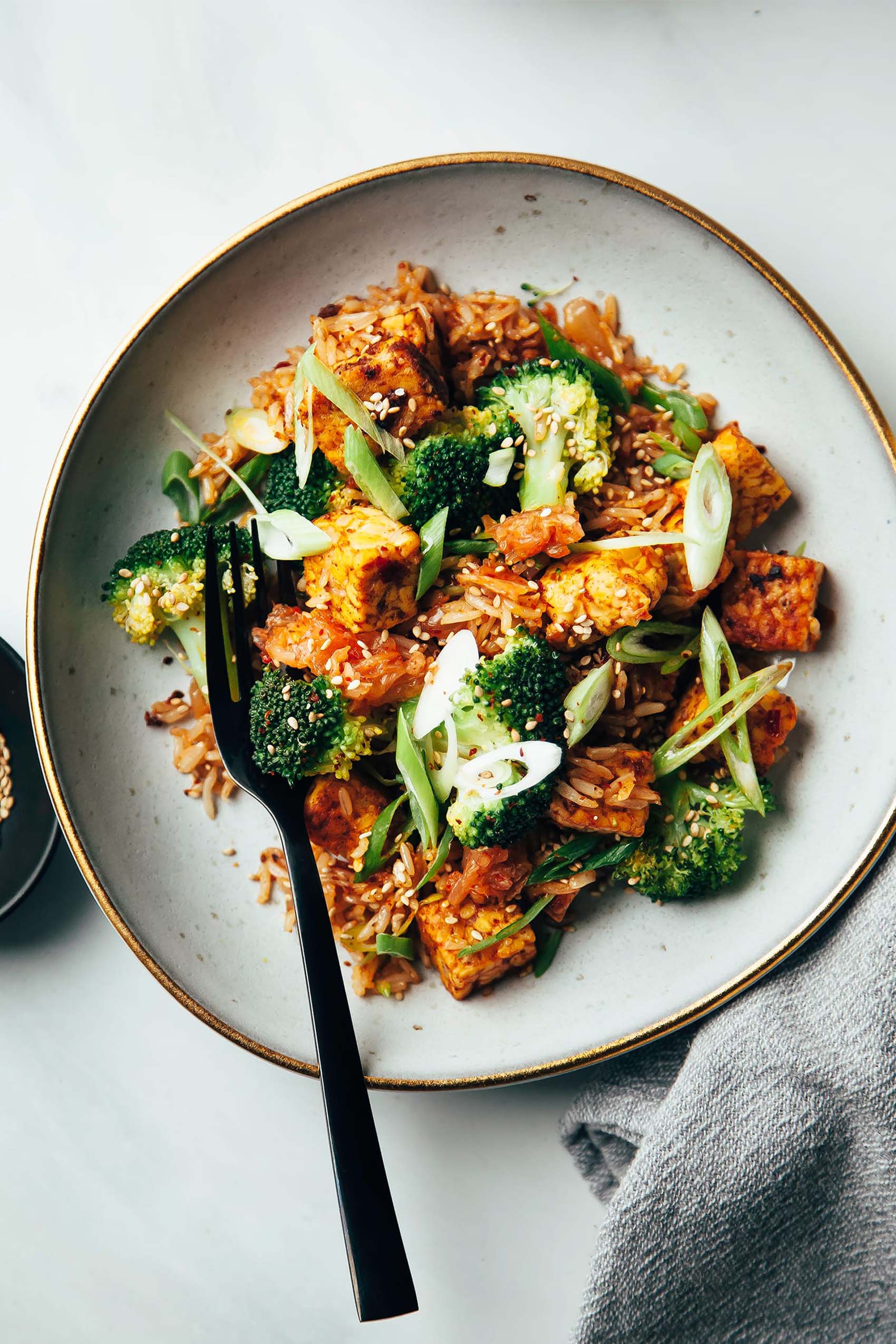 Grilled Tempeh Recipes
If you're looking to switch up your grilling game from the standard veggie burger, then tempeh is the perfect thing to throw into the mix! It grills much better than tofu thanks to its firmer texture. And since tempeh holds less water content than tofu, it holds onto flavors from a marinade really well, making it the ideal plant-based protein for barbecue season! Try out some of these grilled tempeh recipes next time you fire up the grill!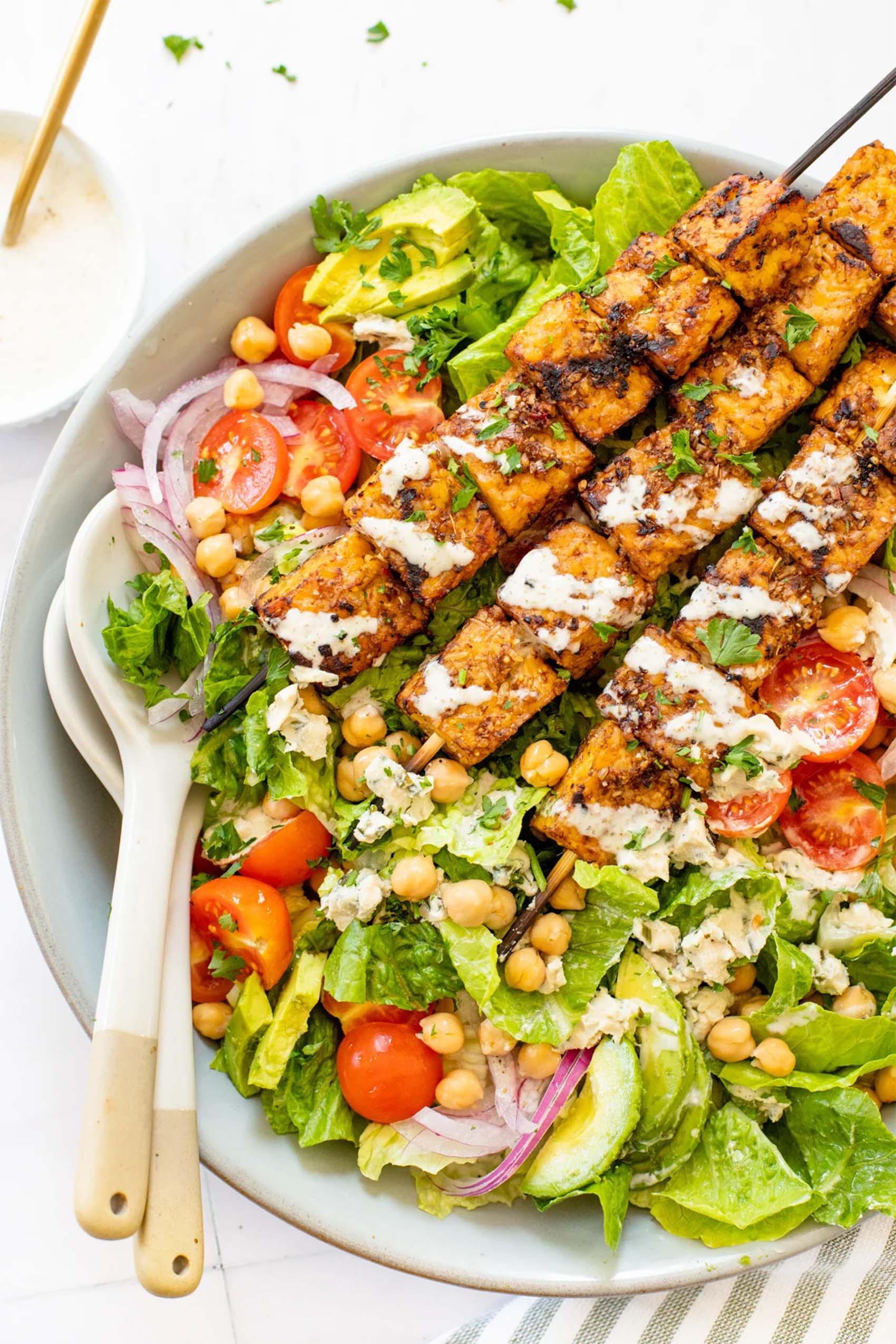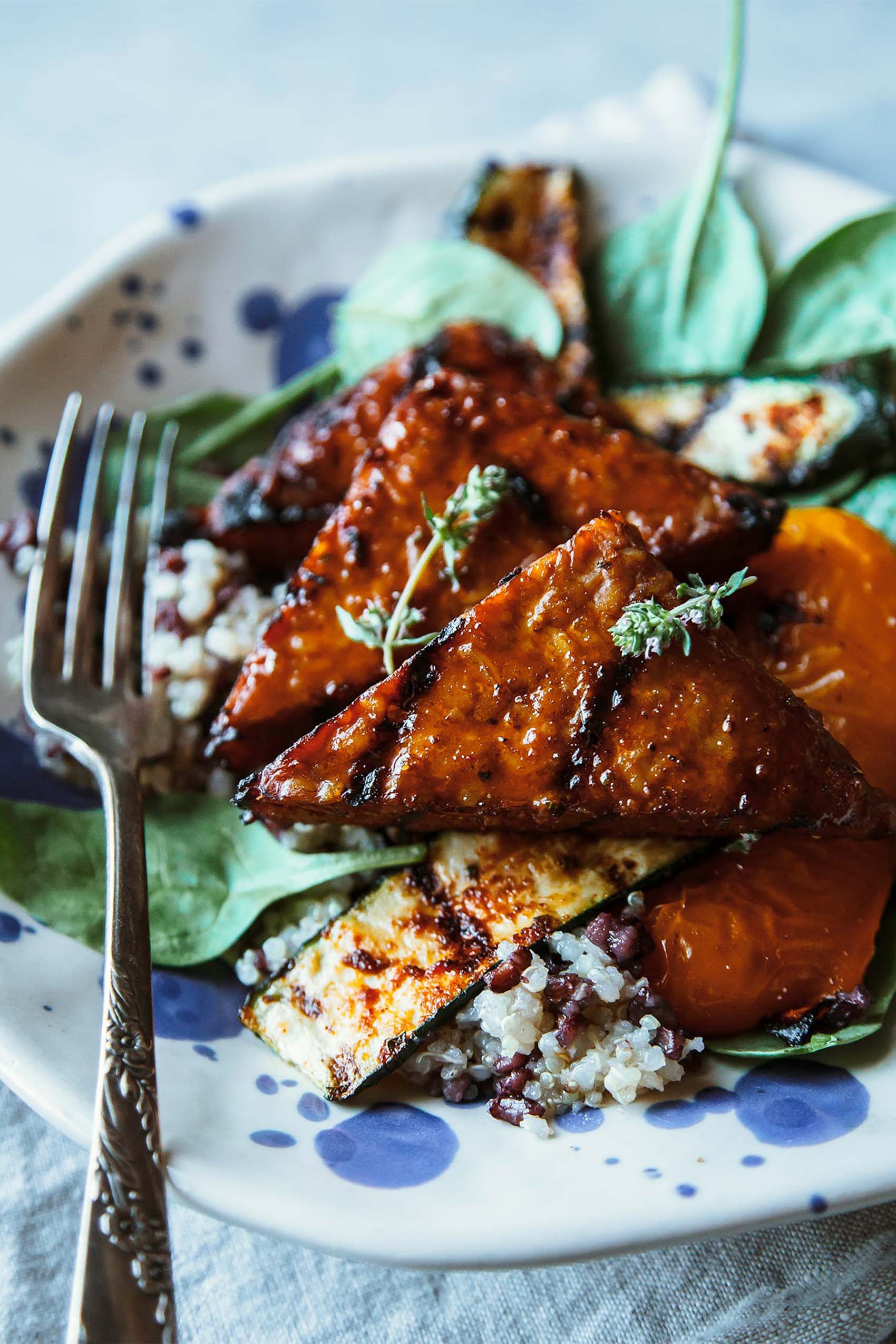 Pan Fried Tempeh Recipes
This is my go-to method for cooking tempeh. It's easy to sear in a pan, and lends itself well to simple one pan recipes. Tempeh crisps up really nicely when fried in a pan, especially when coated in all your favorite seasonings!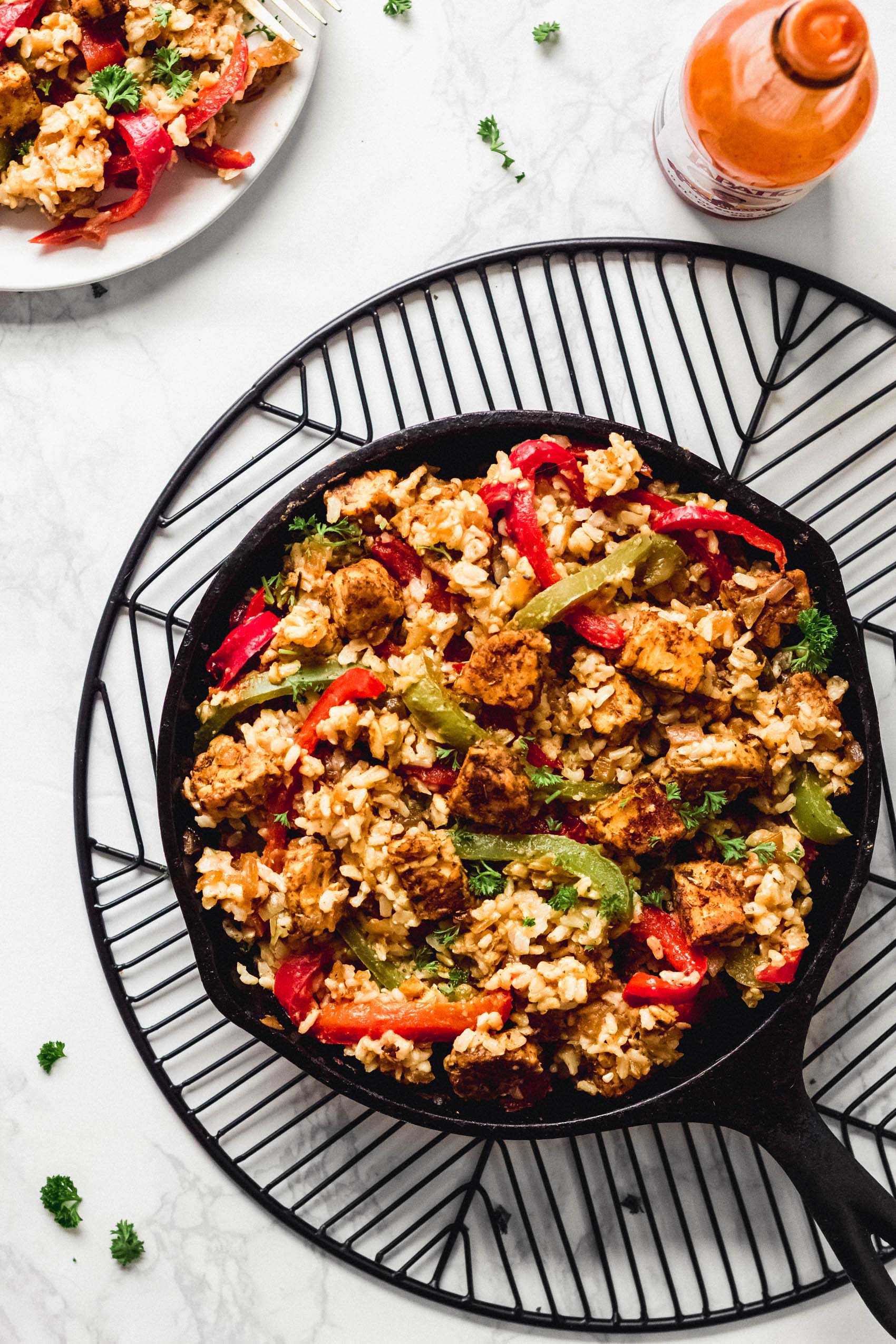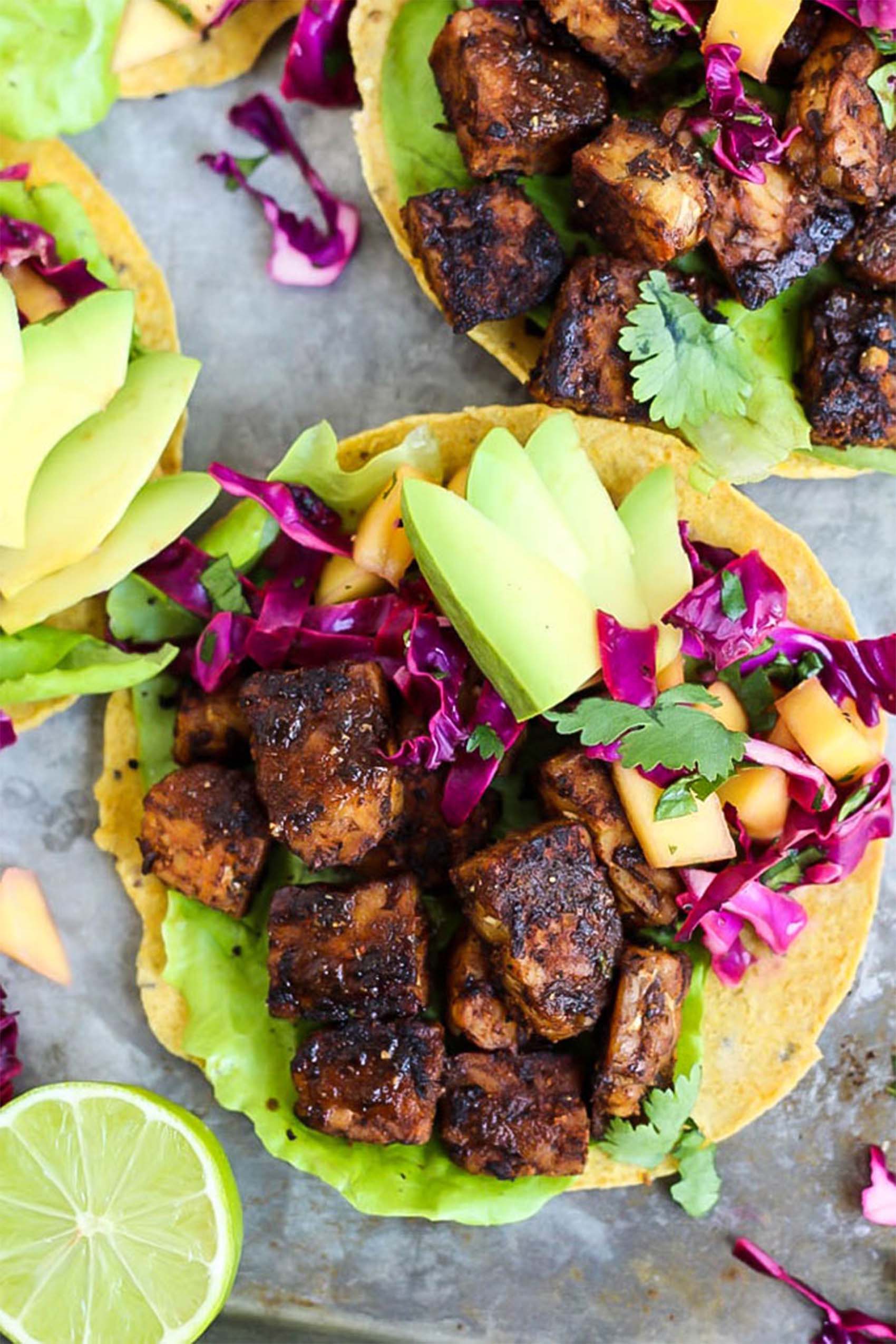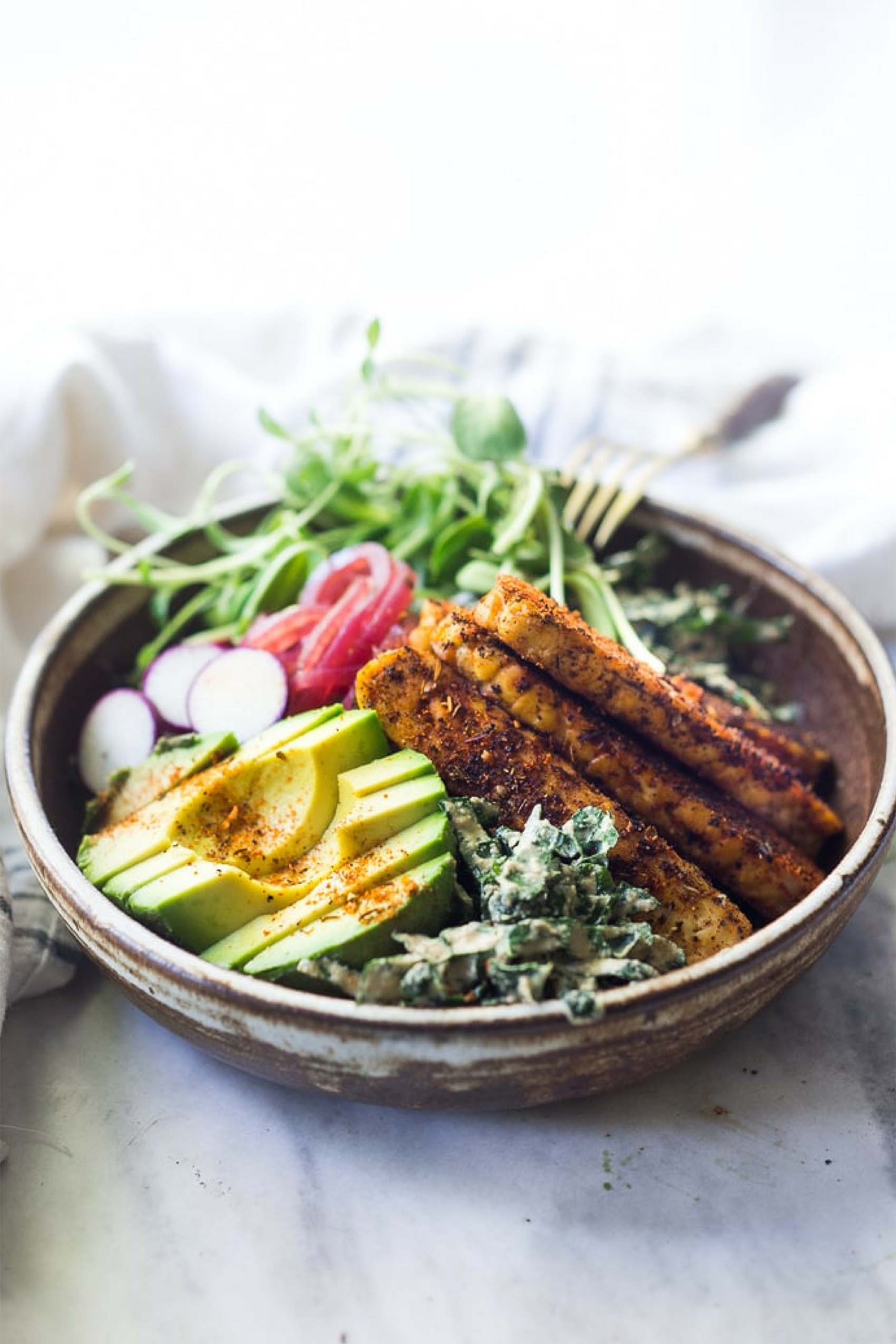 Air Fryer Tempeh Recipes
For that really satisfying crispy crunch, throw your tempeh in the air fryer! This is a great method for making tempeh bacon, which can be used on salads, in BLT's, or on breakfast bowls. Try one of these air fryer tempeh recipes for a delicious crave-worthy meal.