If I could pick the most neglected appliance I own, it would be my slow cooker. The poor thing is just collecting dust in the cabinet. Which is ironic, because it's legit the easier kitchen appliance to use EVER. It basically cooks your dinner for you.
Why am I so mean to something that loves me so much?! This abuse has to end now. My current goal is to get through all of these vegan slow cooker recipes this winter, so my slow cooker should be feeling all warm and tingly (literally) inside with love.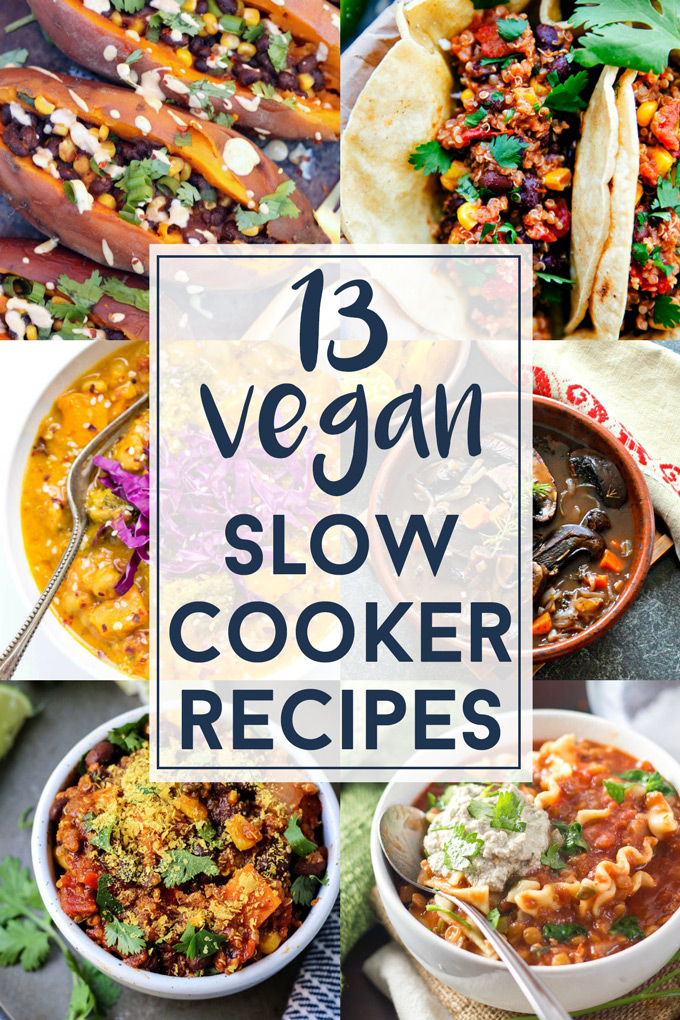 Slow cooker meals are the BEST because:
They basically cook themselves.
You can "cook" while you're not even home or if you're sleeping.
You can freeze the extras for quick meals in the future.
They make you feel all warm and cozy and everything good about winter in a bowl.
Have I given you enough reasons to dust off your slow cooker this season, or buy one if you're currently lacking?? I hope so.
You all absolutely love my Vegan Slow Cooker Black Bean Soup (you have good taste!), so I thought you would enjoy this nice little round-up of vegan slow cooker recipes. Think of it as a perfect wrapped gift from me to you. <3 Let me know in the comments what recipe you want to try first! I think I'm going with the Coconut Quinoa Curry or the Loaded Sweet Potatoes…how is a girl to choose?!
1. Vegan Slow Cooker Black Bean Soup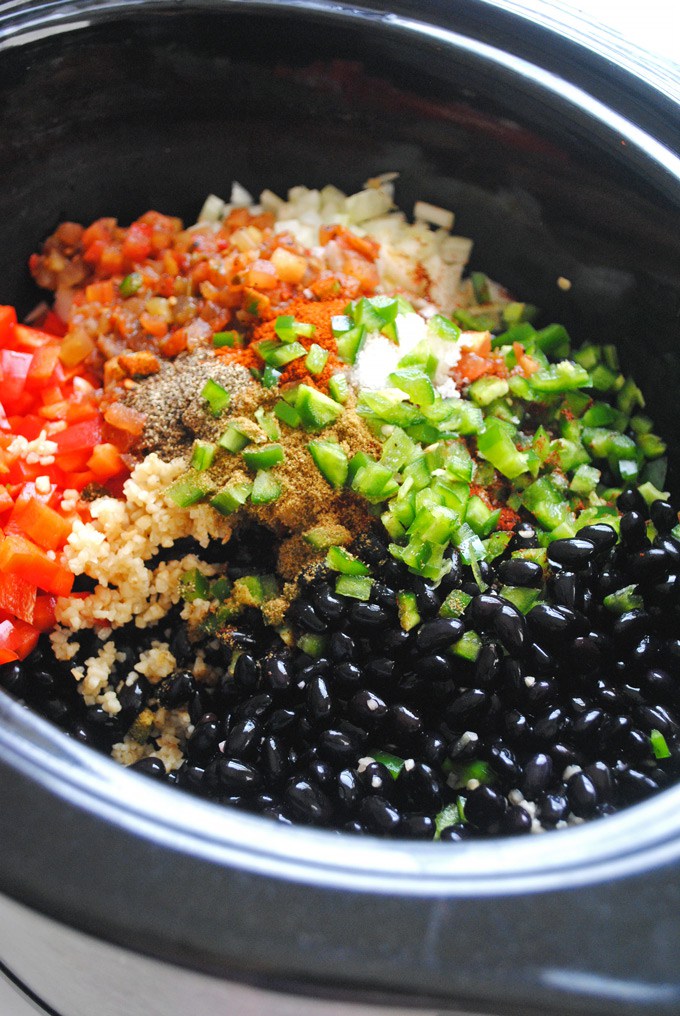 2. Slow Cooker Coconut Quinoa Curry by Simply Quinoa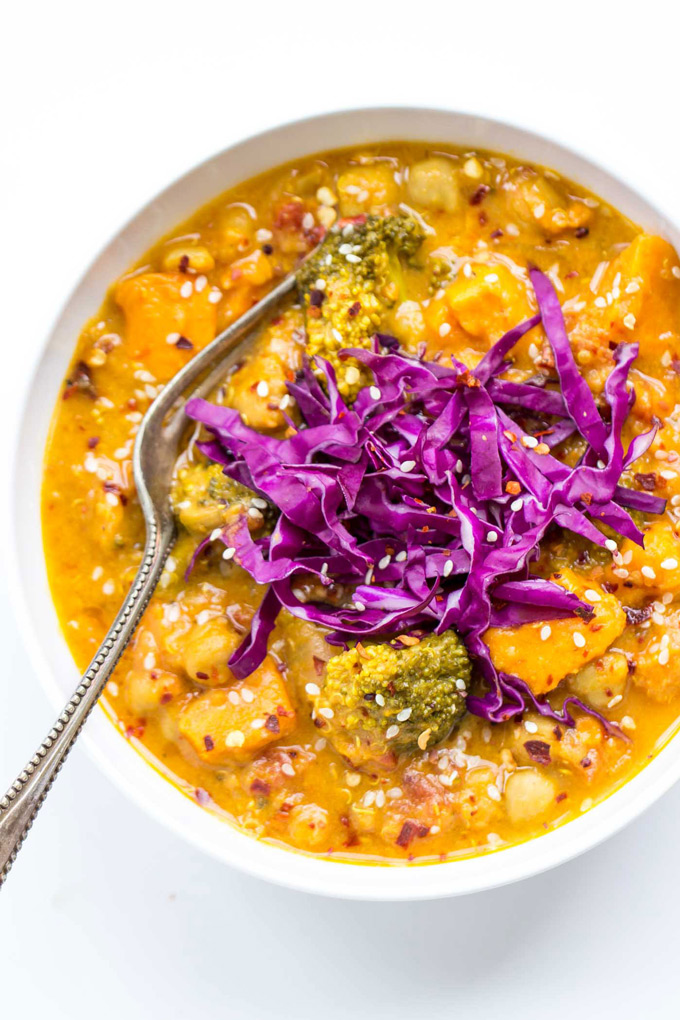 3. Slow Cooker Vegan Enchilada Quinoa Chili by Fit Mitten Kitchen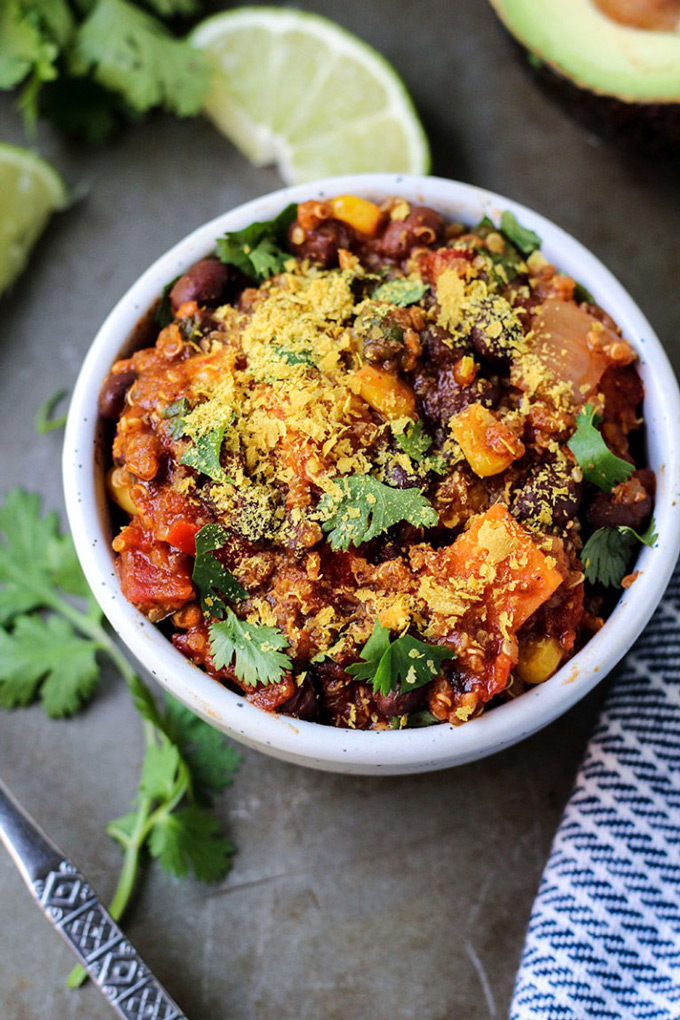 4. Creamy Slow Cooker Potato, Corn & Jalapeño Soup by Sweet Peas and Saffron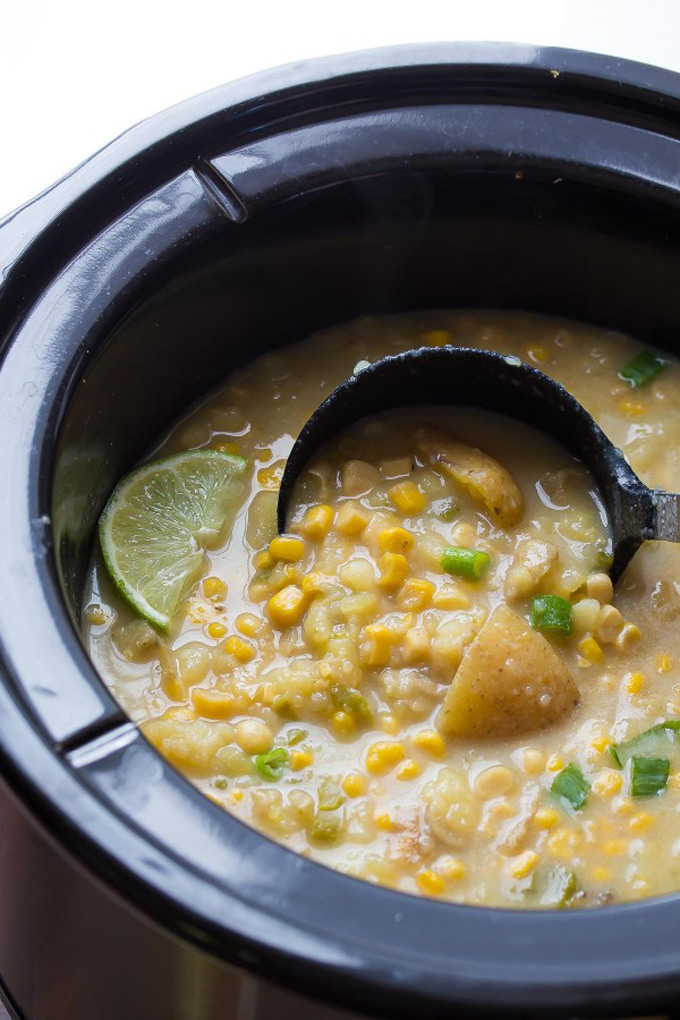 5. Loaded "Baked" Sweet Potatoes by Hummusapien
6. Vegan Slow Cooker Mashed Potatoes with Garlic & Chives by Kitchen Treaty
7. Crockpot Mexican Quinoa Tacos by Chelsea's Messy Apron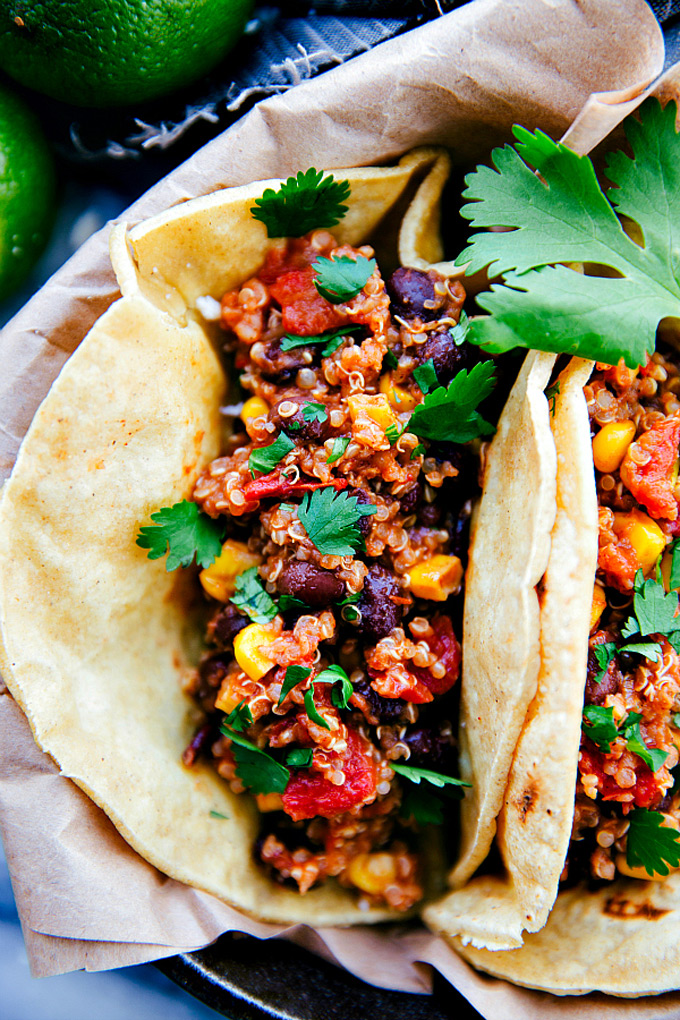 8. Vegan Lasagna Soup by Connoisseurus Veg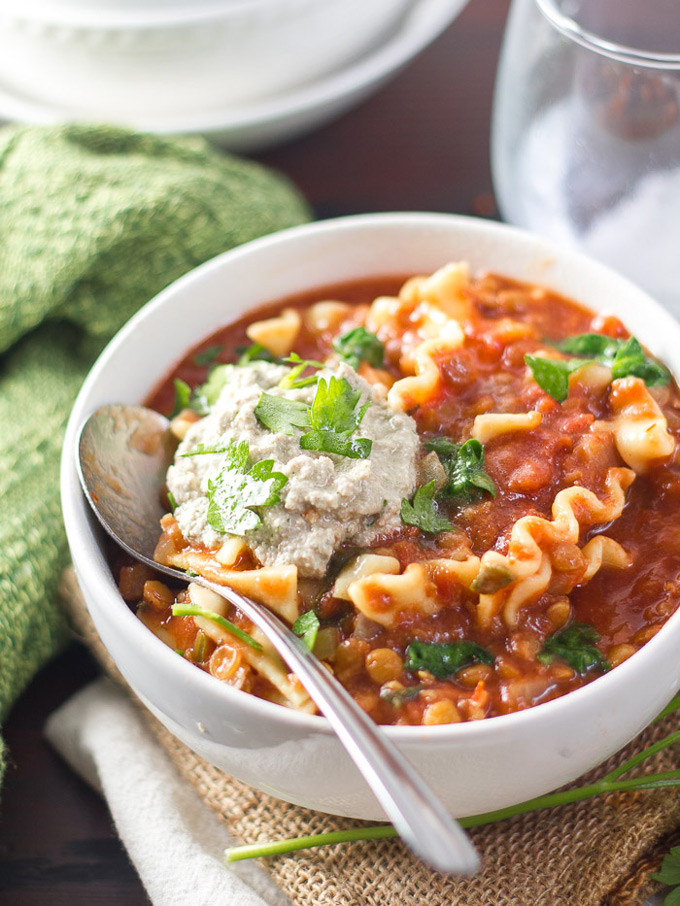 9. Slow Cooker Dirty Chai by An Unrefined Vegan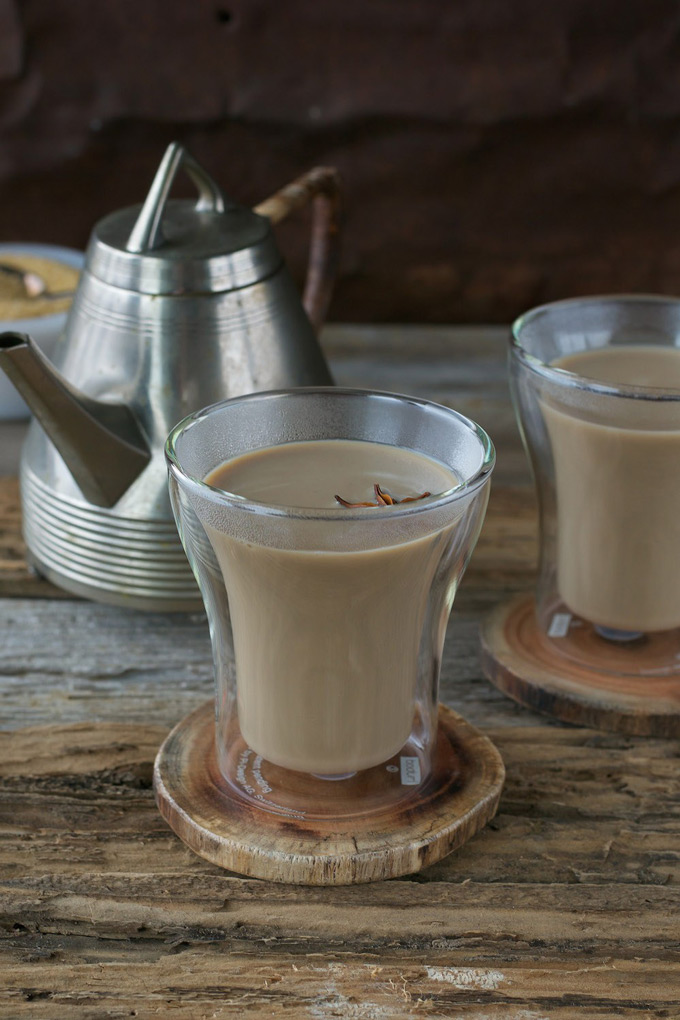 10. Tomato, Kale & Quinoa Soup by Damn Delicious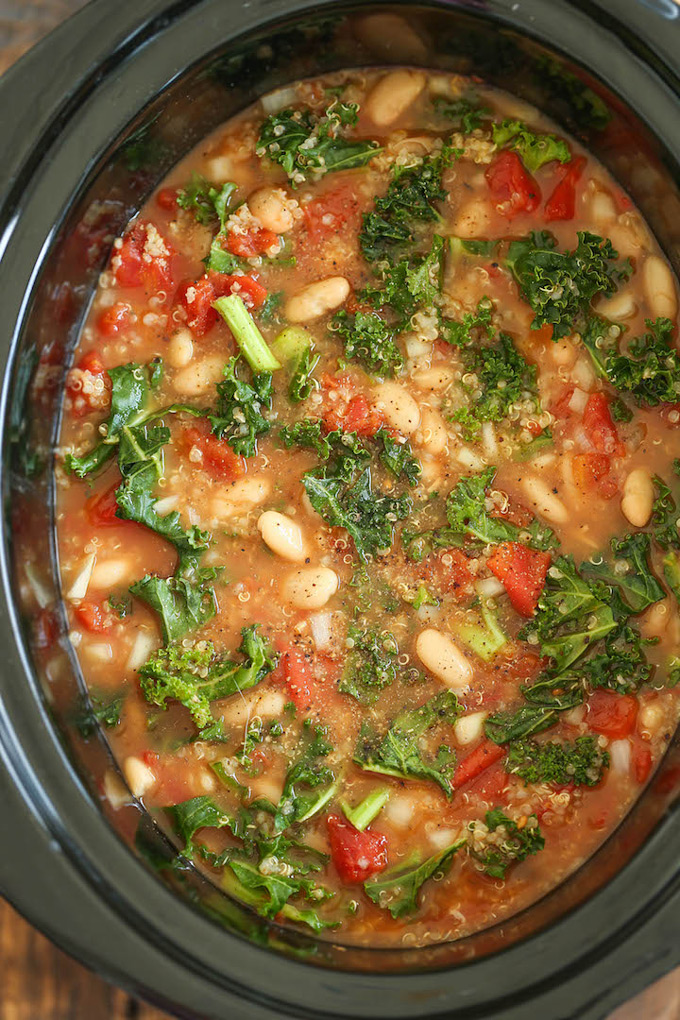 11. Slow Cooker Red Lentil Cauliflower Curry by Well Plated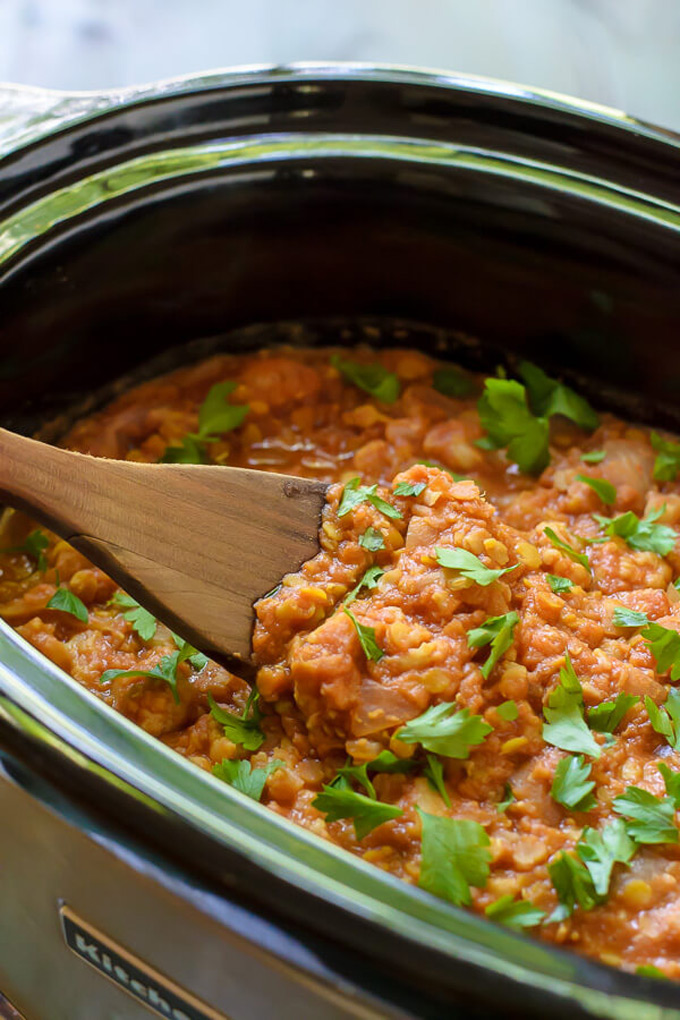 12. Portobello Pot Roast by Virtual Vegan
13. Slow Cooker Apple Pie Steel-Cut Oatmeal by The Healthy Maven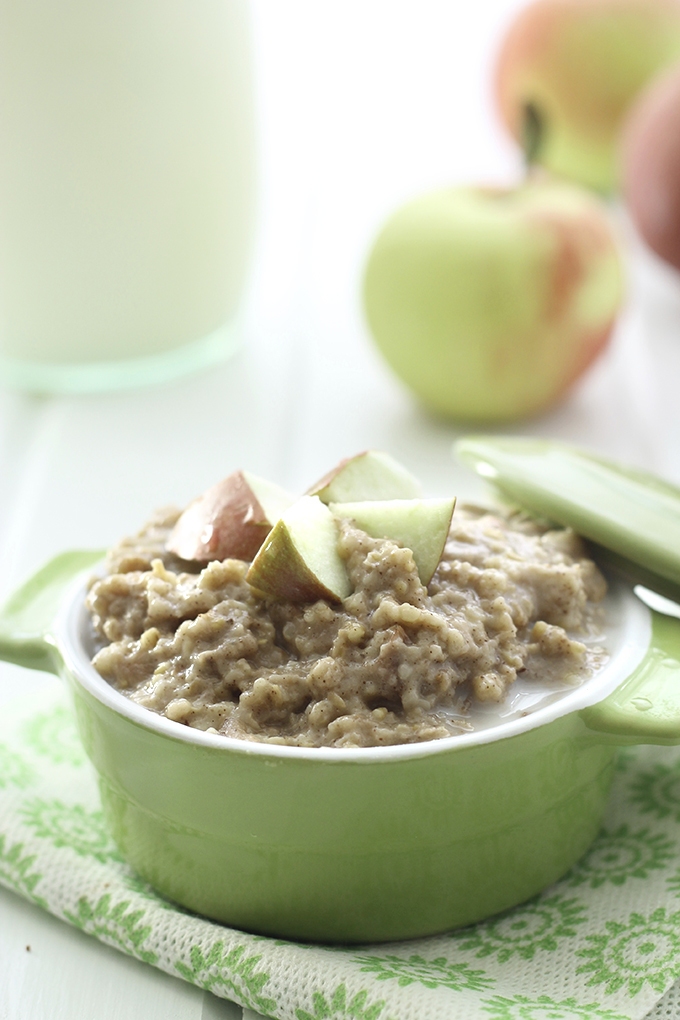 ---
For more slow cooker recipes, check out this list of 50 Vegetarian Slow Cooker Recipes on Oh My Veggies! (many are vegan!)