When people find out I eat vegan/plant-based, the first thing I hear is usually, "Oh, I could never give up XYZ!" or "That sounds great, but I don't have time to eat healthy."
My problem with the first statement is that I'm much less interested in what you're giving up compared to what you're adding. I want people to eat MORE fruits, vegetables, grains, beans, nuts, seeds, etc. All the plants. Also, if you never try, you never know.
As for the second statement, we're all busy. I've got a 17-hour school semester and a blog and two side jobs (and a cat that keeps me cleaning all day). Others have kids, 9-to-5 jobs, or they just don't like cooking. I get it. That's why I'm super excited to partner with Veestro today to share all about their "Yes I Can" 21-day challenge, which is all about adding more plant-based meals to your life. Stick around to the end of post for an awesome coupon code!
If you've never heard of Veestro, it's an amazing company started by Mark and Monica Klausner who are dedicated to providing delicious, nutritious, and affordable plant-based meals to anyone who needs them. I like to tell you a little about the brands I work with because a company's integrity and passion are extremely important to me.
How Veestro works is that you can choose either meal packs or individual meals to order, and then frozen vegan meals are delivered straight to you. You can make them either in the oven, on the stove, or (when I'm REALLY lazy/busy) the microwave! It's like frozen TV dinners but more nutritious and way tastier IMO.
This year Veestro launched the "Yes I Can" 21-day program that aims to uplift and inspire your mind, body, and soul through nourishing, plant-based meals. My motto is "love the food that loves you back," and these meals definitely will love you. Oh, and you will love them because they're freaking delicious.
There are three 21-day Kickstart Meal Packs to choose from; you pick the one with the amount of meals that is right for you! If you're really busy and need all the help in the kitchen you can get, I'd go for a meal pack with more meals. If you feel like you have more time in the kitchen to cook, but still want some ready-to-go meals on hand, maybe go for Meal Pack 1. All have gluten-free options!
When you order a meal pack, you've joined the 21-day challenge! You'll get weekly inspiring emails about wellness, fitness, motivation, and bonus recipes to supplement your frozen meals.
This is not a diet. Or a cleanse, or a detox, or any other crazy fad. This is real food, made easier for people who need a little help.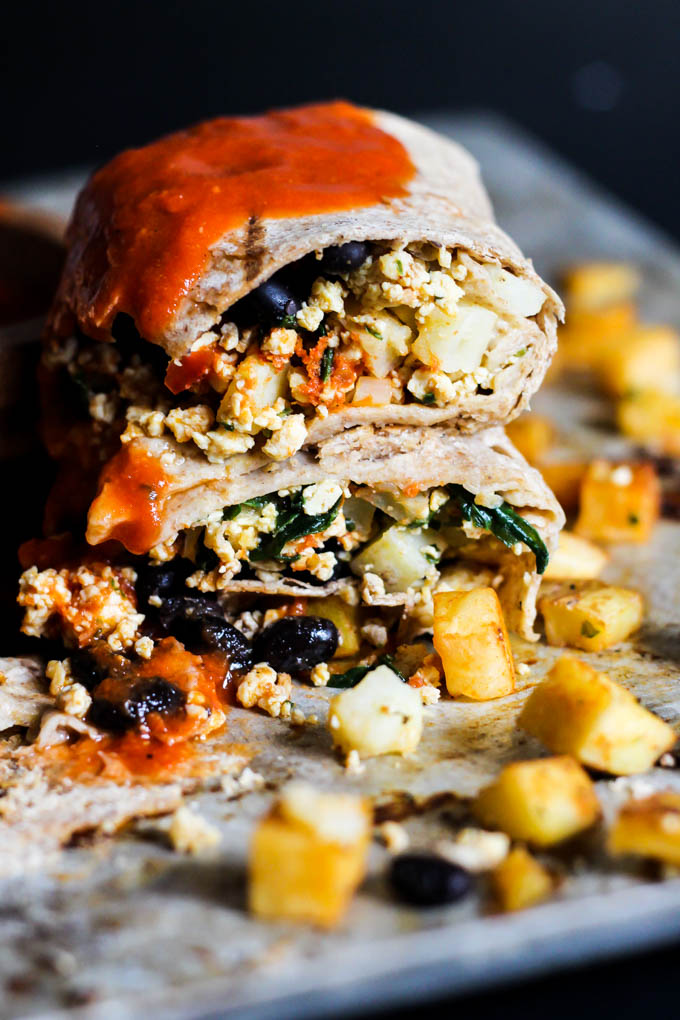 Lately this semester has been kicking my butt, so I really don't have the time to make an elaborate meal – or even meal prep, for that matter. It's a good week if I roast some broccoli on Monday. I'm just accepting that this is an especially busy season of life, and that's okay. I have to sacrifice some things in life to accomplish other goals.
One of the sacrifices is the time I love to spend in the kitchen cooking. It really is my happy place – the place where I can get my creative juices flowing, express myself, and share what I love with others. But when you have to do homework for 5 hours a day, there's really no time to get crazy in the kitchen.
What I DON'T have to sacrifice is flavor or nutrition, thanks to Veestro. It's been really nice to have the Veestro meals from the 21-day challenge (I got Meal Pack 1) in the freezer for those nights I get home at 8 p.m. and have literally nothing prepped. I usually heat one up in the microwave real quick, pair with some extra veggies, and call it a night. I know so many of you can relate to needing help in the kitchen sometimes!
Okay, Emilie, enough blabbering – let's hear about the food. It's AMAZING. And I'm not just saying that. I've gotten meals from them a few times, and every single one has blown me away. Plus, they've all been boyfriend-approved✔️, so even boyfriends and husbands (and kids and grandparents and literally everyone) can eat plant-based for 21 days🎉 Cayden's favorite is the Chick'n Quesadilla.
Picking my favorite is like picking a favorite child, honestly. HOWWW?! But this Enchilada Casserole is unbelievable. Whatever vegan cheese they use is spot on – but it won't weigh you down. The Eggplant Casserole is also my BAE.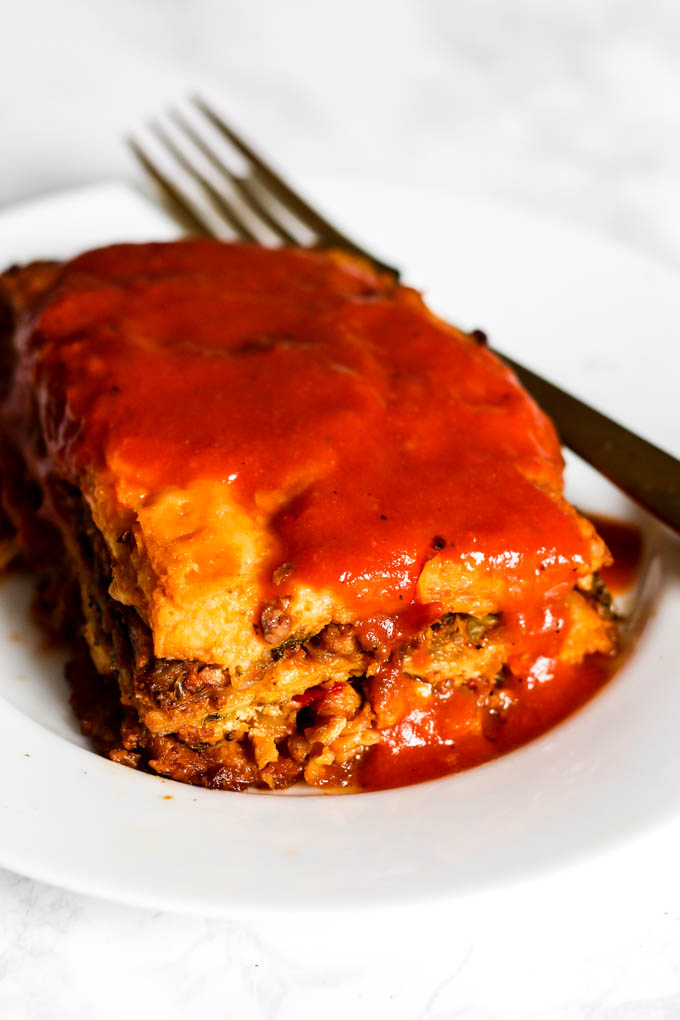 The ones pictured at the beginning are the Golden Chickpea Stew, which is comforting and full of spices, the Oatmeal Breakfast Pie, and the Breakfast Burrito. The breakfast pie is just sweet enough and full of hearty ingredients like oats, sweet potato, and apples that keeps me full.
Another one that I'm surprisingly (well, not surprisingly – I love food) obsessed with is the Mushroom Risotto. I've never had risotto before, but I really need to remake Veestro's version because it is too good. I was so surprised there is no nutritional yeast or vegan cheese in the ingredients because it tasted so cheesy and savory.
It comes with kale and beautiful rainbow carrots…so Insta worthy💁🏼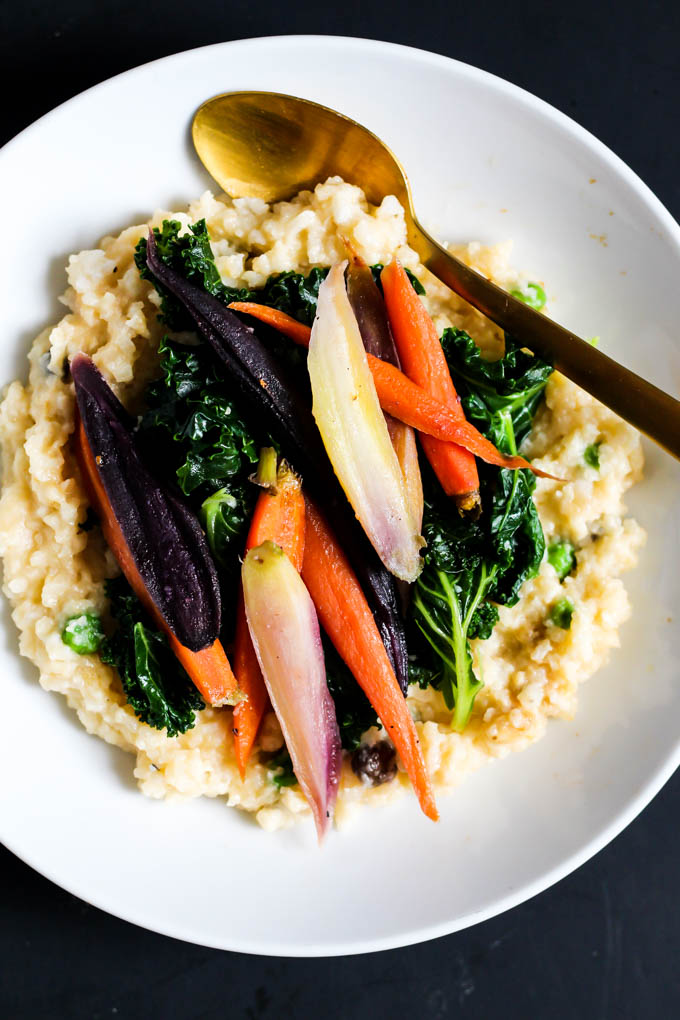 Some of the other meals that Veestro offers in the 21-day Meal Packs are the Black Bean Pasta Alfredo, Kale & Quinoa Salad, Soba Noodles, and Adzuki Bean Spaghetti. Plus, all the packs come with juices to wash down all those plants with more plants! Can't you tell I love plants?!
Last but not least, one of my all-time favorites: the Red Curry with tofu! Just look at the creaminess. Add coconut cream to anything and it gets 234385 times better. I love enjoying this one with a side of broccoli…and then, of course, some dark chocolate. Because we need all our plant-based meals, and we also need some plant-based sweets. 😊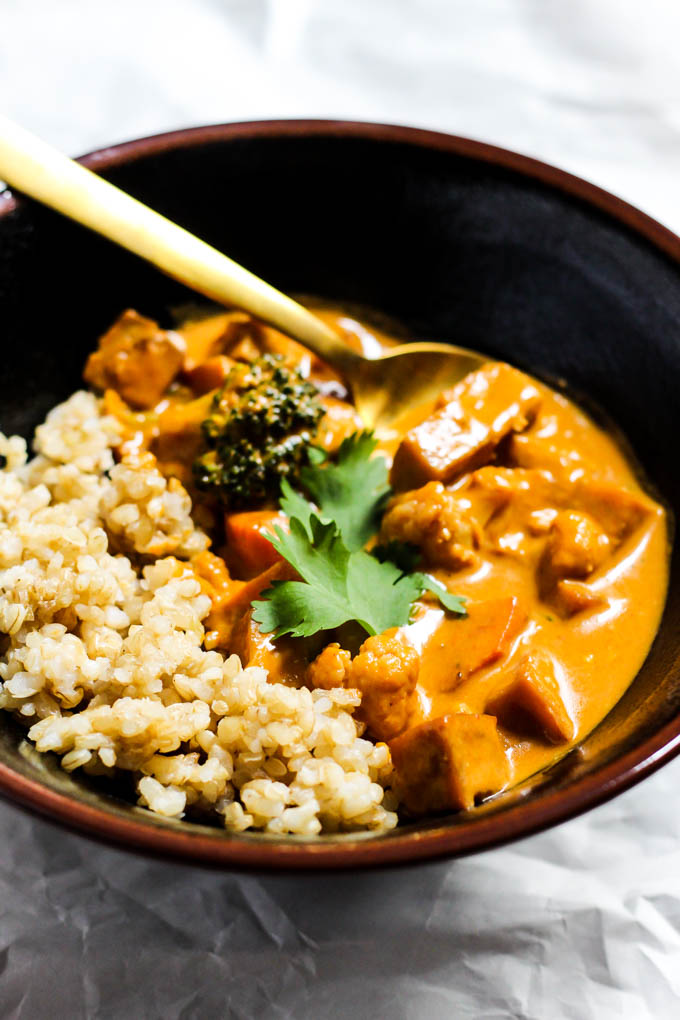 ---
I would absolutely love to have some of you join me for this 21-day challenge with Veestro! I know so many of you out there are crunched for time and can't make everything from scratch, so I highly recommend trying it out, whether it be a full Meal Pack or a few individual meals. If you want to eat plant-based and need help, we got you, girl.
Use code EMILIEEATS to save 20% on your Veestro order. Enjoy! <3
Thanks to Veestro for sponsoring this post! I love working with brands whose products I really love and would honestly recommend. Thank you for supporting this blog that I love oh-so-much!