If you're traveling to Colorado soon, use this guide about eating vegan in Colorado to make finding restaurants easier! This covers the best vegan-friendly restaurants in the Boulder and Denver areas. There are also some suggestions for outdoor activities towards the end of the post!
Well, it only took me 7 months to put this post together. Oops!
We ate the best food EVER when we took a family trip to Colorado in August so I could visit a graduate school in the area. My mom and I are vegan, but my brother and step-dad are not. We need restaurants that can satisfy all of us, and we definitely succeeded!
I hope this guide helps you if you're planning a trip to the Boulder or Denver areas. Or maybe all this delicious food will convince you to start planning a trip! I'm counting down the days until I can visit again (or move there!).
---
BOULDER
Chautauqua Dining Hall || Our first meal in Colorado was before our hike! The park has a dining hall near the beginning of the trail, and they have a few vegan options. I got the tofu scramble, which was a little too mushroom-y, and fruit. Mom got the garden burger plus fries. Perfect hiking fuel!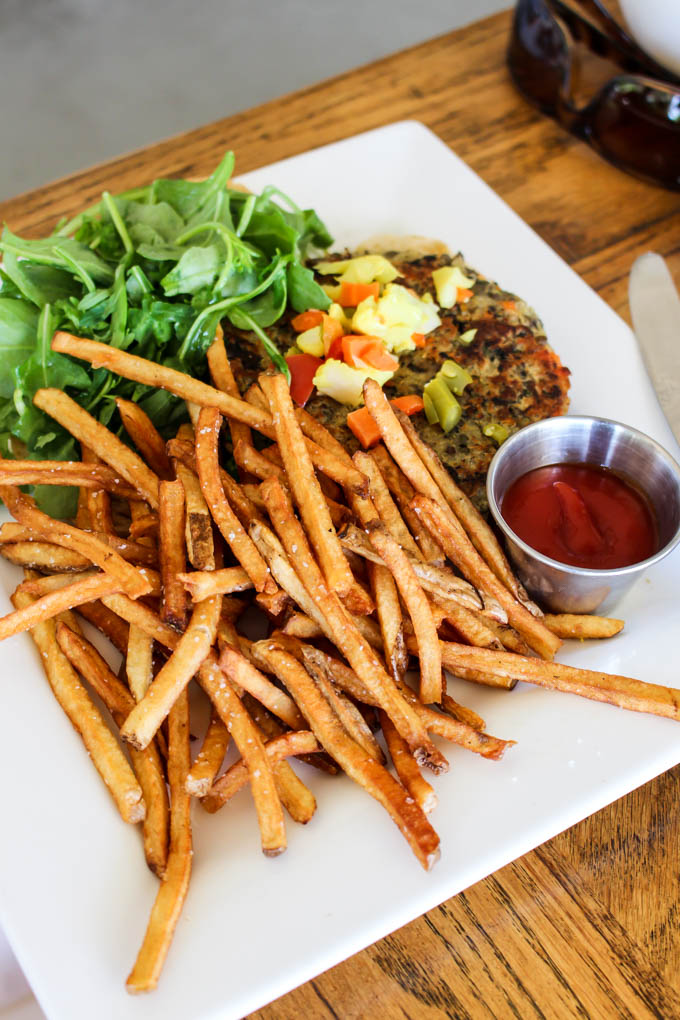 Zeal || AMAZING. It's not 100% vegan, but pretty much all of their ingredients are grown locally. I got a Kombucha Cosmo because duh (lemon infused vodka, kombucha, ginger liqueur & fresh red juice), and we split the Cauli-Rado Wings. My main meal was jicama tacos with marinated jackfruit, which was melt-in-your-mouth delicious.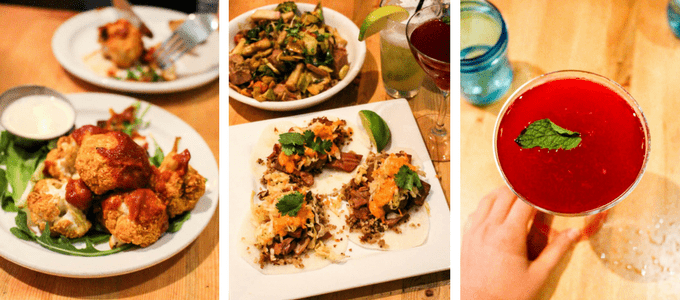 Native Foods Cafe || This place is always a must for me when I'm near a location. It's 100% vegan fast food, but it's actually great quality. We went all out: Native Chicken Wings (buffalo), Philly Cheesesteak, Native Chicken, Bacon & Avo Club, grilled buffalo chicken wrap (for me!), mac & cheese, sweet potato fries, and kale. Plzzzzz visit if you're ever near one!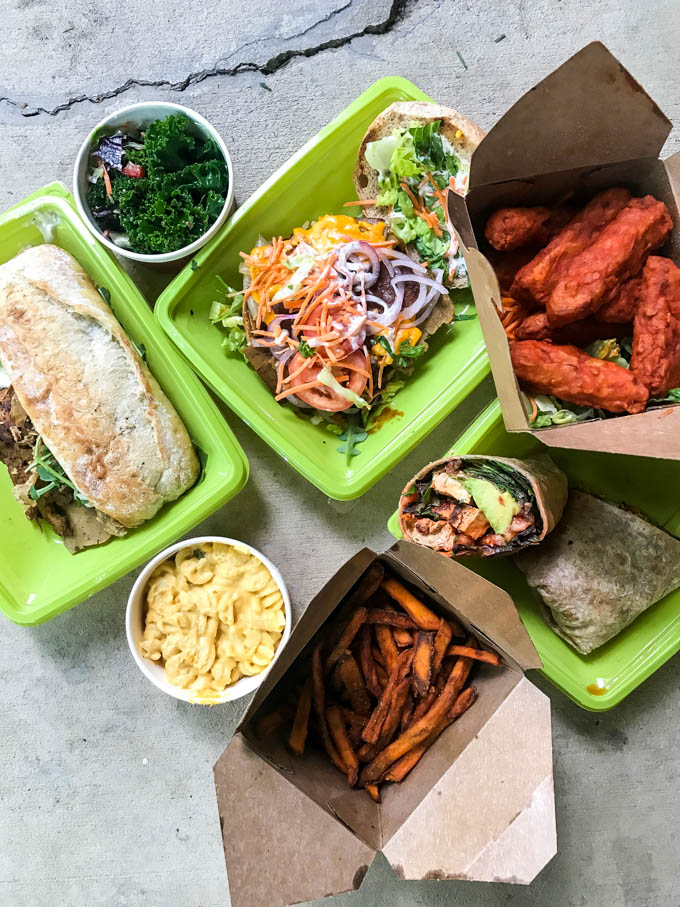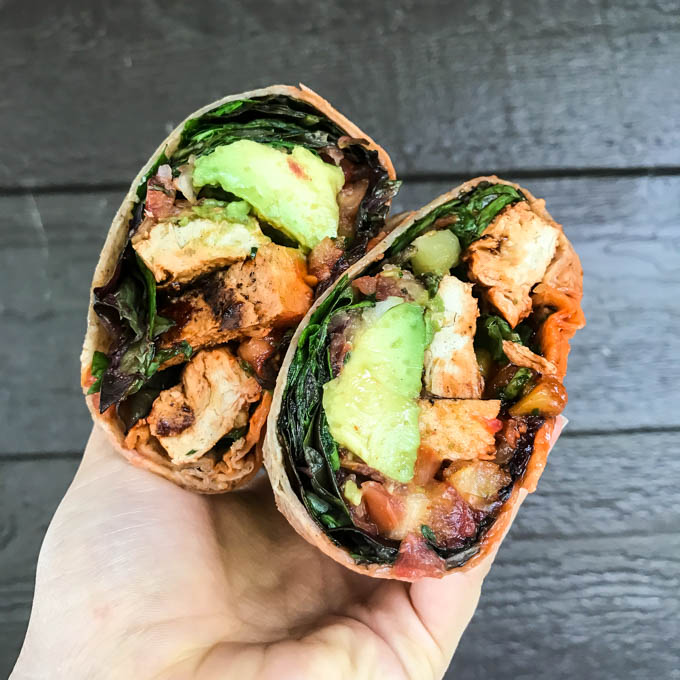 Via Perla || This was a wildcard restaurant that blew me away – I think I had my best meal ever here. Mom wanted Italian, so I quickly found this restaurant because it was nearby. Of course nothing was outright vegan on the menu, but our waitress was more than accommodating and told us of a few dishes that could be veganized, including the Risotto con Funghi, which originally had pork and cheese in it. The chef used three different kinds of mushrooms: cremini, chanterelle, and lobster. It was freaking incredible – I was speechless! 100% recommend. We also had some sort of creamy soup!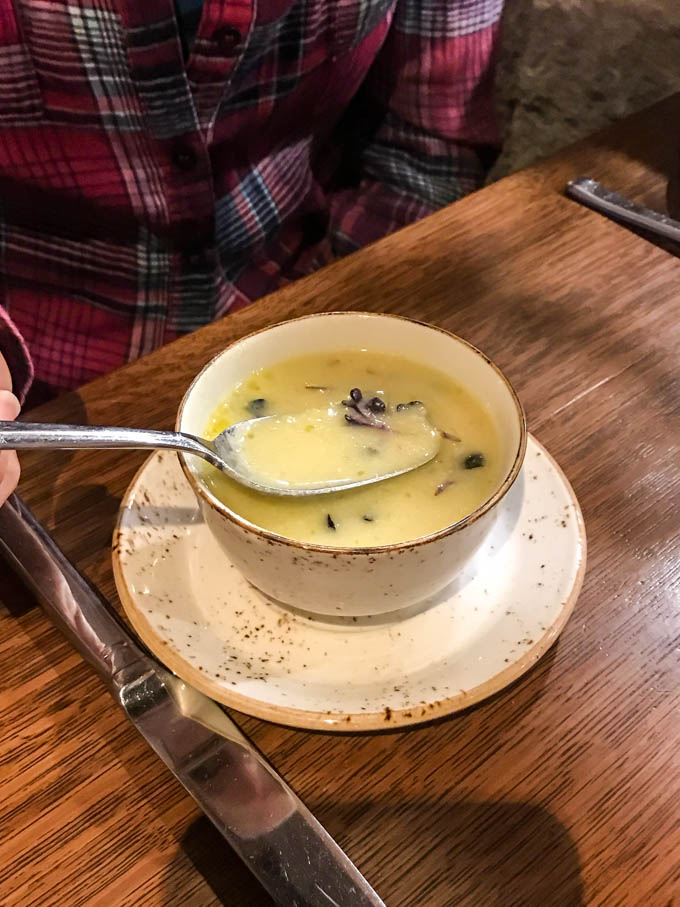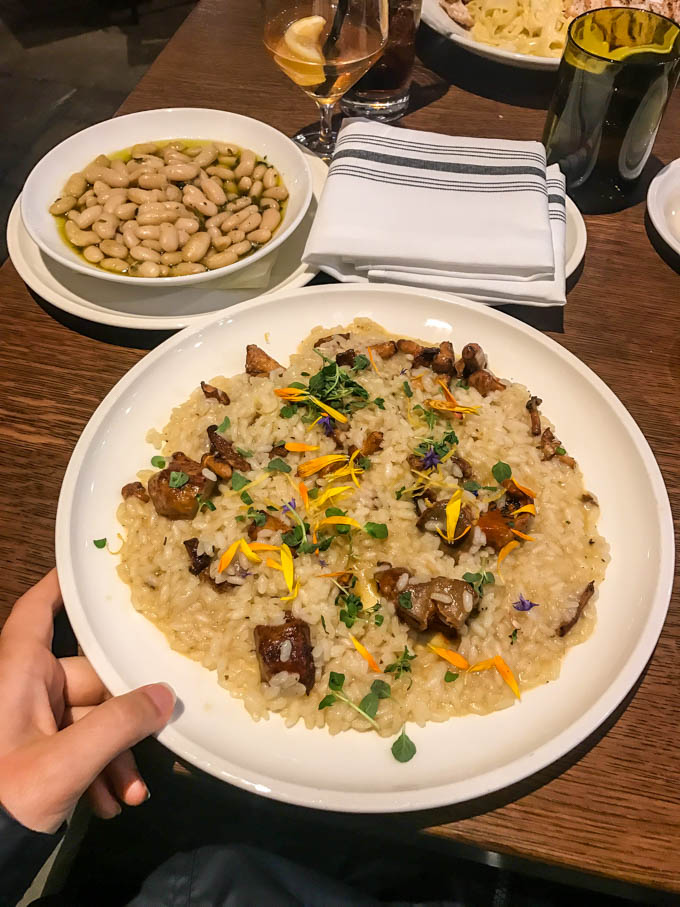 Ben & Jerry's || When there's a brick-and-mortar Ben & Jerry's in downtown Boulder… you go at least three times while you're there. 💁🏼 They only had two of the non-dairy flavors, but that's okay. The first time I got PB & Cookies, which is amazing, but then I got the Caramel Almond Brittle and OMG my life is changed. PS – the sugar cone (not the waffle cone) is vegan!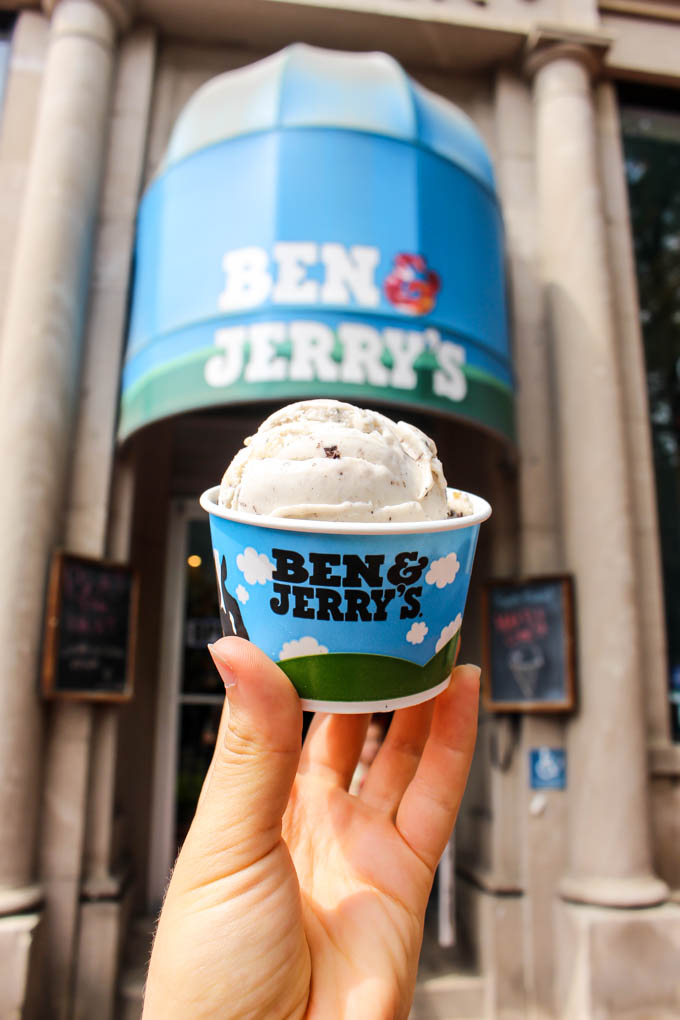 The Boulder Dushanbe Teahouse || This a beautifully decorated cultural building that serves a wide assortment of tea, some food, and drinks. I went with the Lavender Mule – vodka, lavender & Romantic Garden simple, blueberry, fresh lemon, and ginger. I MUST recreate this!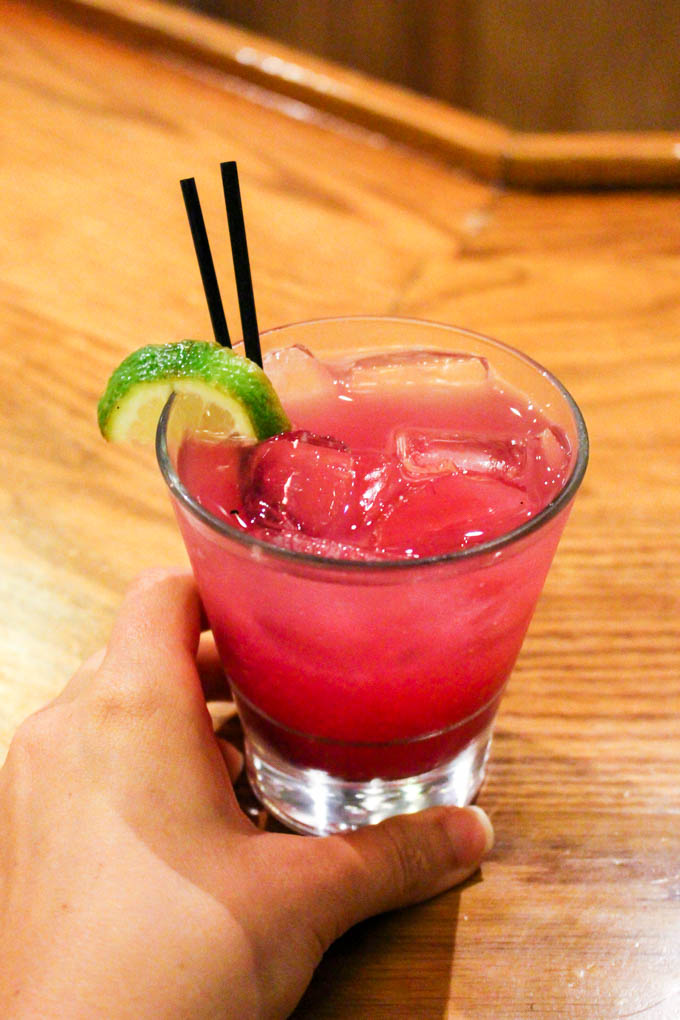 Upstart Kombucha || Of course I had to try some local kombucha! I picked up this lemon ginger flavor which wasn't super sweet. Very refreshing after our hike! This brand is available all over the area, so check the locator on their website.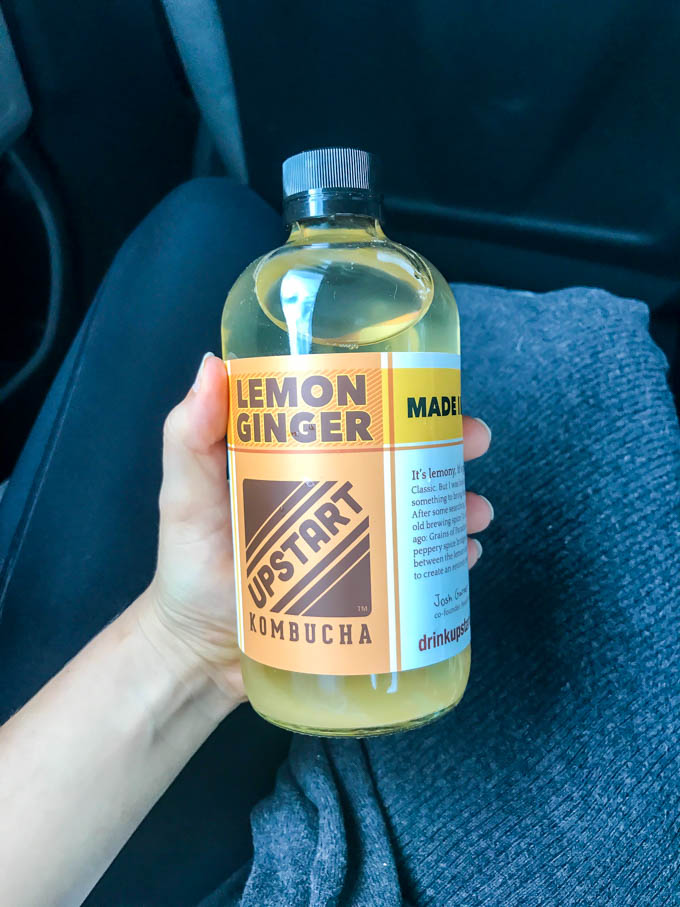 Boulder Farmers Market – Happy Leaf Kombucha || Aaaaand more kombucha… is anyone surprised? I picked up a fresh cup of kombucha at the farmers market, but I can't remember the flavor. Agh! Side note: this farmers market is AMAZING! So many options.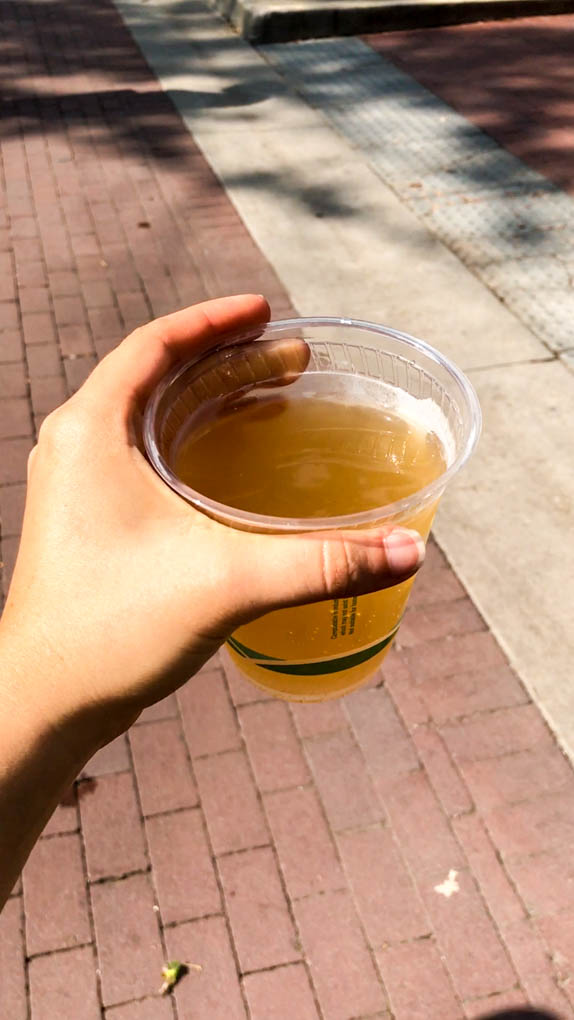 Starbucks || I just wanted to throw this one in here just in case you're on the road, starving, and stuck at a Starbucks. The plain bagel is vegan!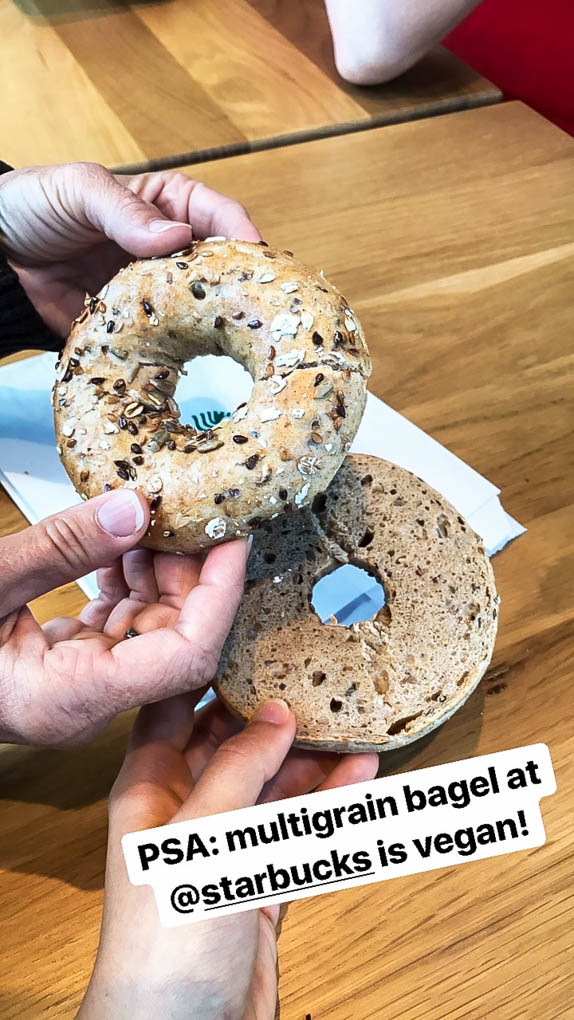 ---
DENVER
*We didn't get to go to all the restaurants on my list for Denver, so these are just the few vegan-friendly resturants we stopped out. Hopefully I can keep updating this list if/when I move to the area!
City, O' City || This place was the BOMB! Everything is vegan or vegetarian, but it's serious comfort food. We got the Korean BBQ Tacos as an appetizer, which were incredible. I got a creamy red pepper pasta dish and a Moscow Mule. My mom got the "fish" & waffles special, my step-dad got the vegan chicken & waffles, and my brother got the sausage & peppers pizza (regular cheese but meatless sausage!). This place is a must!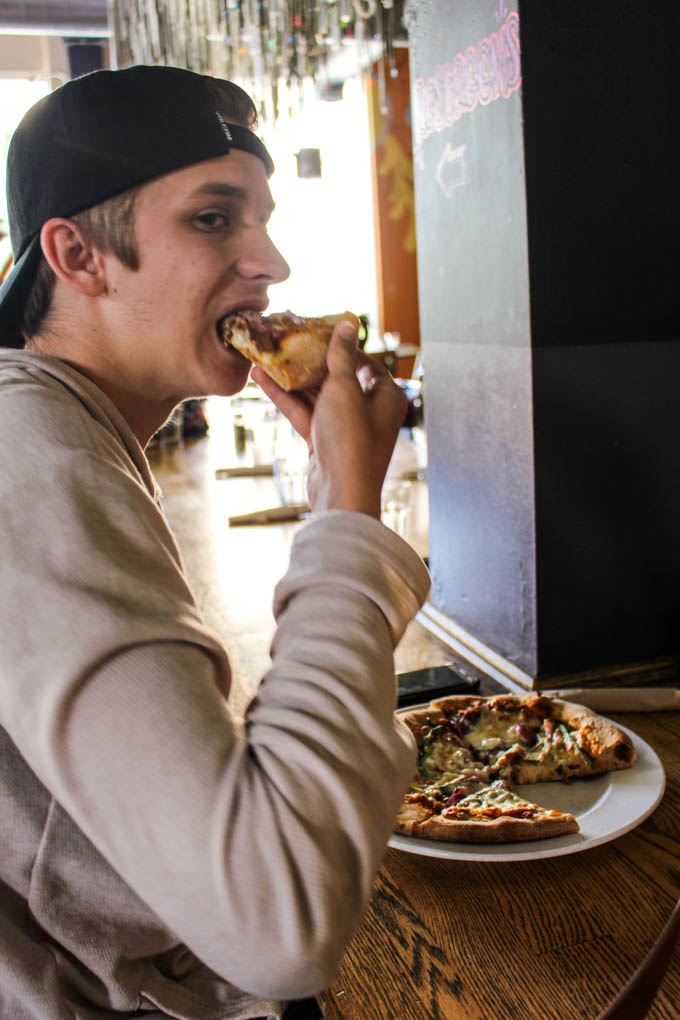 Beet Box || We stopped at this cute vegan bakery on our way back to the airport. We all split two donuts (chocolate & raspberry), a mini berry cake, and a cinnamon roll. Deeeeelicious (and put us into a food coma for the flight home). Plus lattes to wash it all down!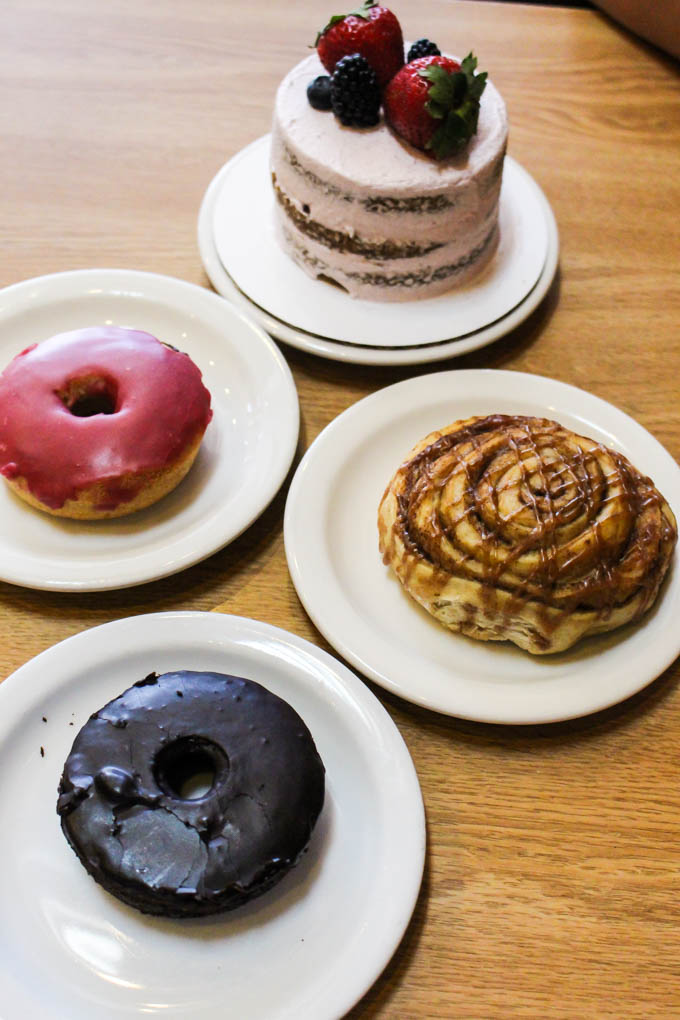 Blue Agave Grill || We didn't actually eat here, but we spent a couple hours at the bar to kill time, drink tequila, and watch football. The margaritas were great – no surprise there!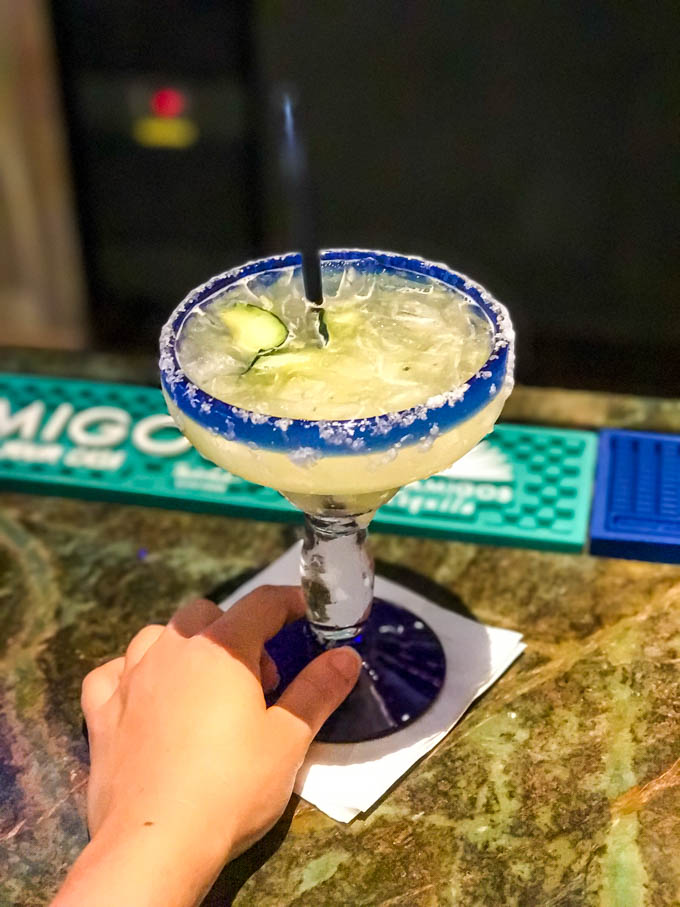 Otra Vez Cantina || I met with an Instagram friend for dinner over chips & salsa and these vegetable fajitas with beans on the side. Great location right in the heart of downtown and cool atmosphere!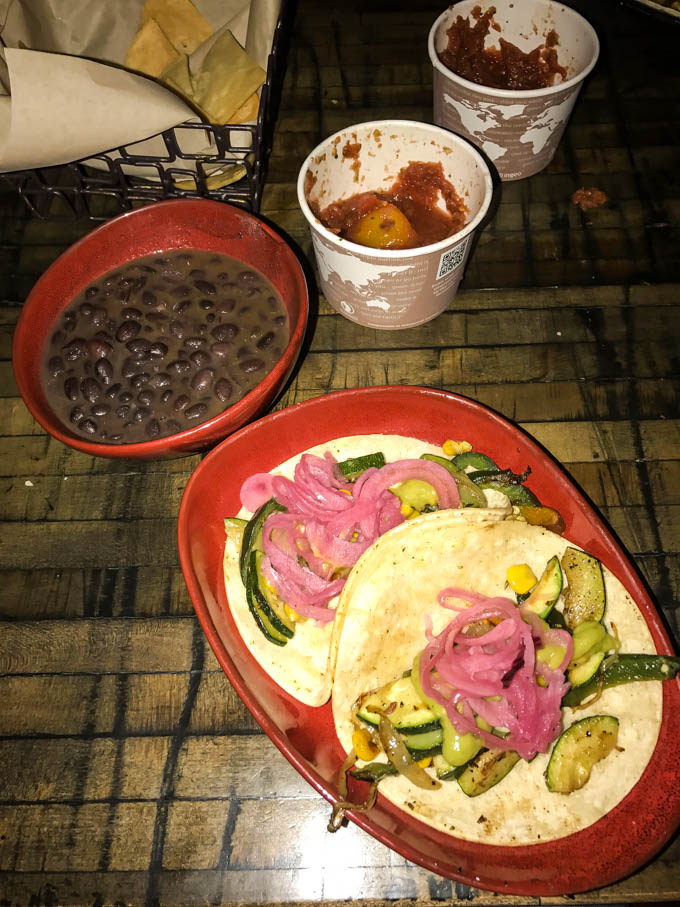 Denver International Airport || You do whatcha gotta do. Airports don't have the most satisfying vegan options, but I was able to throw together this veggie-loaded salad at a steakhouse (lol). I added Brami beans.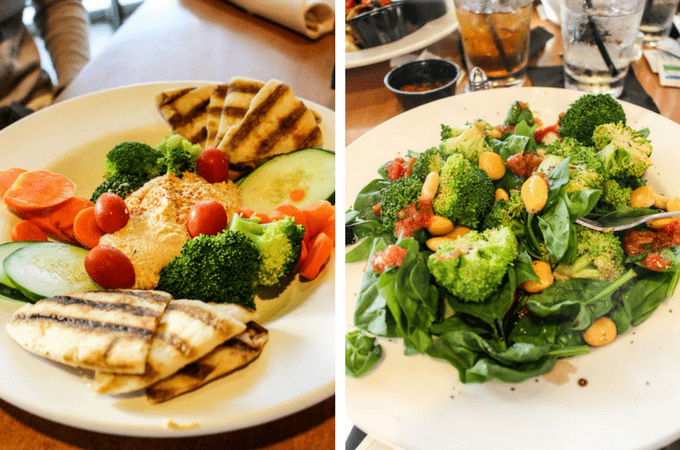 ---
THINGS TO DO
Chautauqua Park || Our first hike of the trip! We hiked the Royal Arch trail, which was difficult but not killer. You're guaranteed a beautiful view of Boulder and beyond!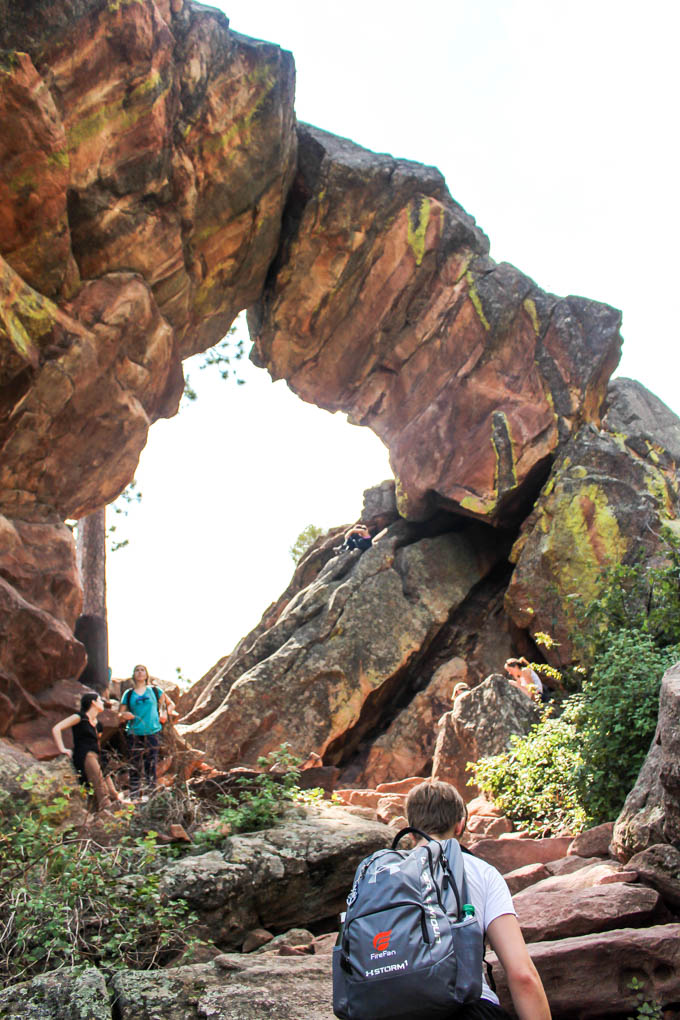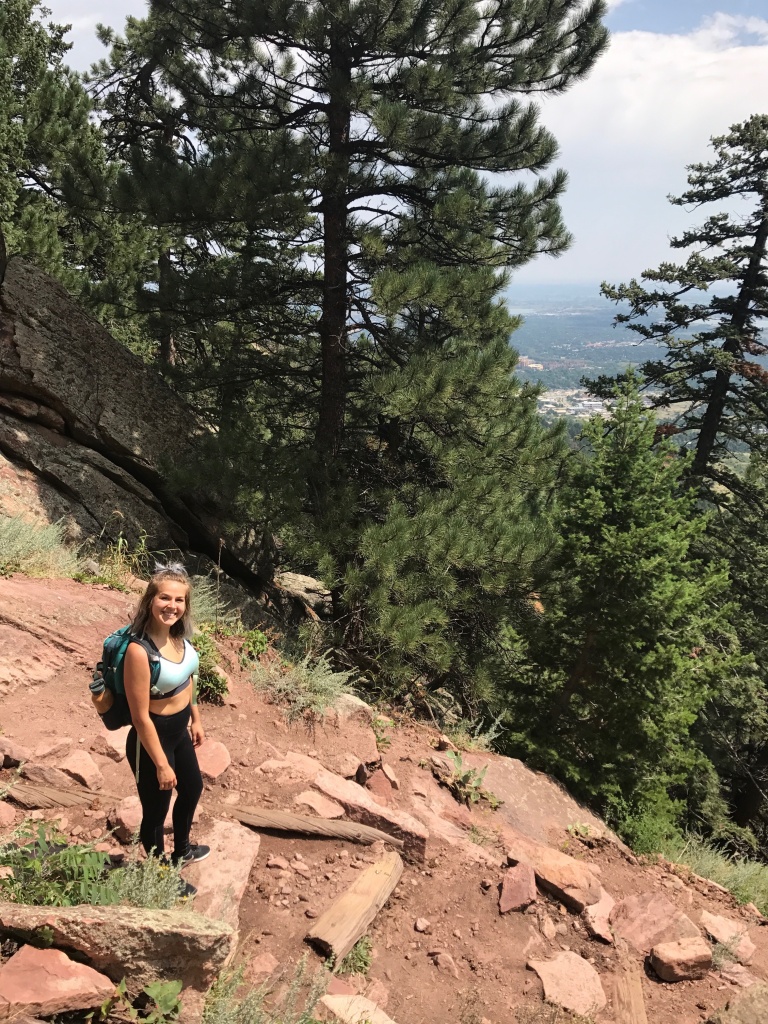 Rocky Mountain Goat Yoga || Does it get any better than YOGA WITH GOATS?! Yes, baby goats running past you while you're in downward dog. I almost cried. *I was unaware that the goats used are from a farm where they are used for their milk. Next time, I will try to find yoga at a farm sanctuary!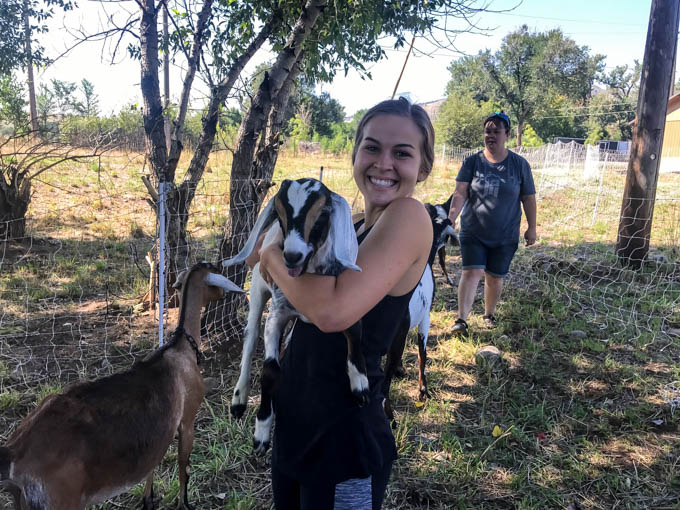 Whitewater Rafting || If we're being honest, whitewater rafting was/is one of my biggest fears. But I faced my fears and did the damn thing! We had to drive about 1.5 hours west of Boulder to find a rafting service, but the scenic drive was well worth it.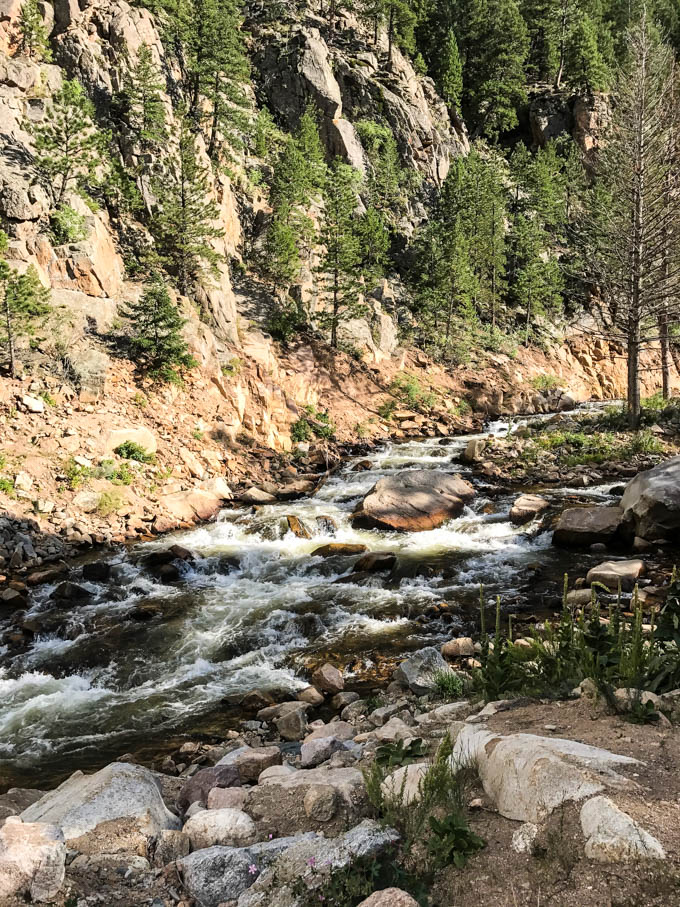 Twin Sisters Peak Trail || Such a breathtaking hike – literally. It's a 7-mile hike where you gain about 2500 feet of elevation. It's a pretty tough hike, I'm not going to lie. At the end, you're literally climbing over boulders. When you get to the top, you're on top of the peak, which is a flat area the size of a living room. Pretty scary when it's windy and misting!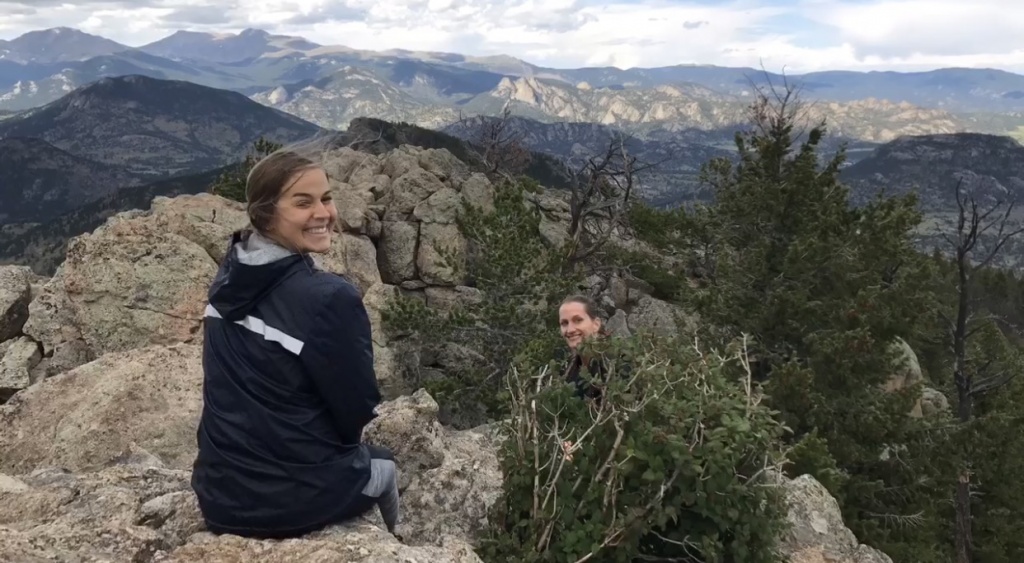 ---
I hope you enjoyed this round-up of things to eat and do in Colorado! I'm hoping to move there this fall, so I'll continue to update y'all on the best eats and activities in the area. Happy travels!