Wondering what foods are good for your skin? Try incorporating these 10 plant-based foods for healthy skin that glows from within. In partnership with bioClarity!
Plant-Based Practices for Healthy Skin
Skin. It's our largest organ and our protector against everything out in the environment. I don't think we give our skin enough credit or care—it holds us together (literally), absorbs sunlight, heals itself, and acts as a shield against nasties all around us. And what do we do? We get angry when our skin blemishes a bit, isn't tan enough, wrinkles, or gets too dry.
Instead of fighting our skin, we should be supporting and loving it! How do we do that, you may be asking? A simple way is by choosing the right skincare produce that help support our skin.  We can also lean on nutrition! There is strong science that tells us that we can nourish our skin from the inside out by eating nutrient-dense, antioxidant-rich foods that are good for your skin. I've rounded up 10 plant-based foods for healthy skin, all backed by research to help you take the guess work out of it. listed below! The science tells us that these foods can help our skin not only look and feel better, but work to destroy free radicals and fight sunlight damage more effectively. Hooray, plants!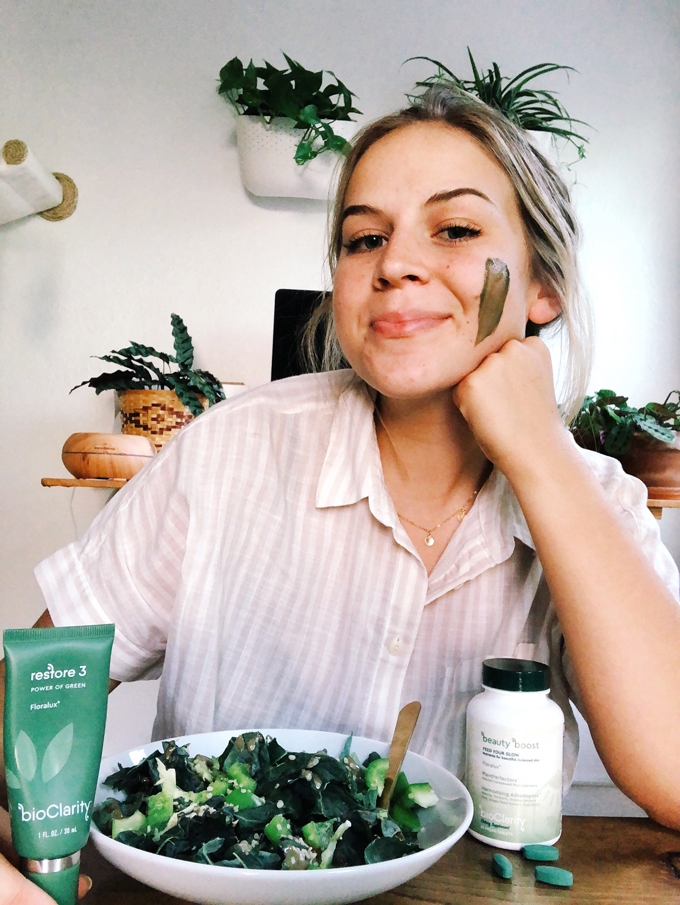 Vegan Skincare to Support Your Skin's Health
In addition to incorporating some of these foods that are good for your skin, we can also nourish our skin with plant-based topical products and supplements. I am pretty low-maintenance when it comes to skincare, so I like to keep my routine to just a few steps. I have been using the 3-step Essentials Routine from bioClarity to cleanse, restore, and hydrate my skin every morning and evening. All of bioClarity's products are vegan and cruelty-free (!!!) and made with hydrating plant extracts like green tea, cucumber, chamomile, and olive. There is also a 3-step Clear Skin Routine if you're prone to blemishes!
One of the coolest things about bioClarity is their signature ingredient: Floralux. It's made by replacing the magnesium in a molecule of chlorophyll with copper; it works to reduce redness and feed skin cells with much-needed nutrients.
I've also been taking 2 capsules of their Beauty Boost Skin Supplement daily to provide my skin even more nourishment. Beauty Boost contains a ton of vitamins and minerals, plus Floralux, Plant Perfectors (plant-based carotenoids), and Harmonizing Adaptogens like matcha and turmeric.
Click here to shop bioClarity's non-toxic skincare products, and use code EMILIE for 15% off!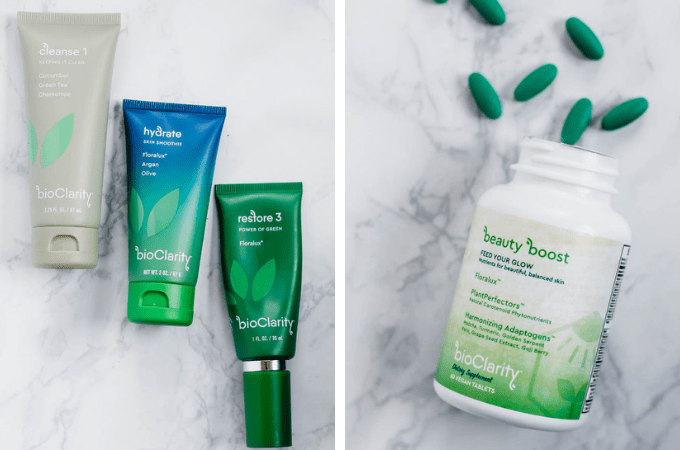 ---
10 Plant-Based Foods for Healthy Skin
Okay, now onto the 10 foods for healthy skin! Our skin loves foods that are high in vitamins, antioxidants and omega-3 fatty acids. But you can't always trust everything you hear on the internet to know what foods are good for your skin. These 10 plant-based foods are backed by science to support our skin's health.
1. Walnuts
At the very top of our list of foods for health skin, we have one of my favorite nuts. Walnuts are rich in omega-3 and omega-6 fatty acids. Omega-3 fatty acids can reduce inflammation, even in the skin1, and add structure to skin cell membranes. This helps keep moisture in and toxins out of the cells!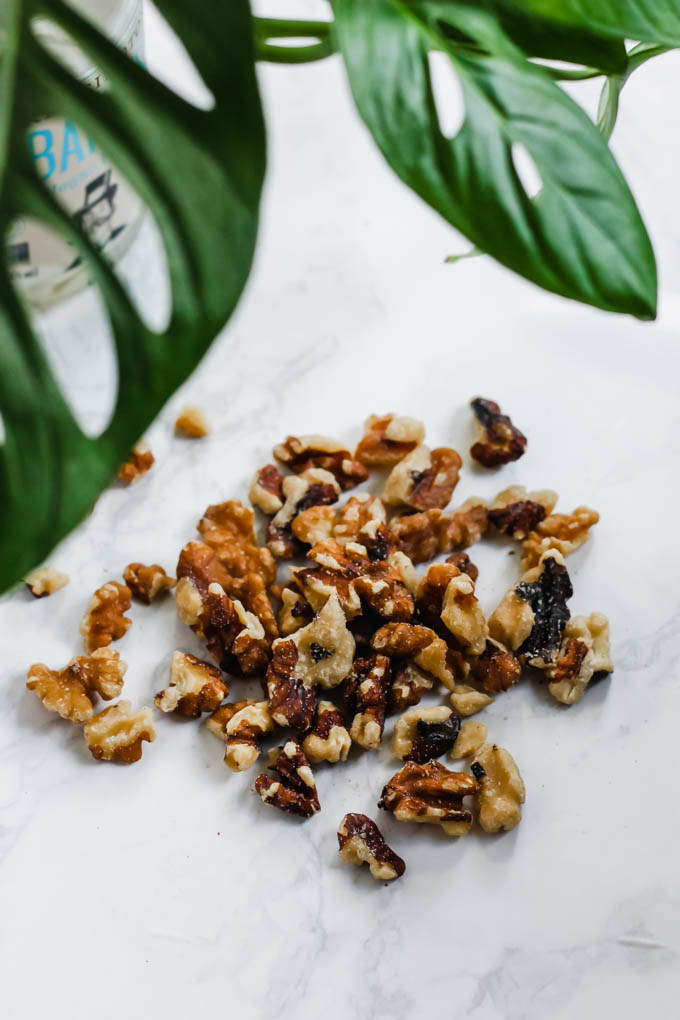 2. Red Bell Peppers
Did you know you can get all the vitamin C you need in a day (317% of the Reference Daily Intake, to be exact) just by eating a cup of chopped bell peppers? One study found that plentiful vitamin C in women's diets was linked to lower likelihood of a "wrinkled appearance" 2.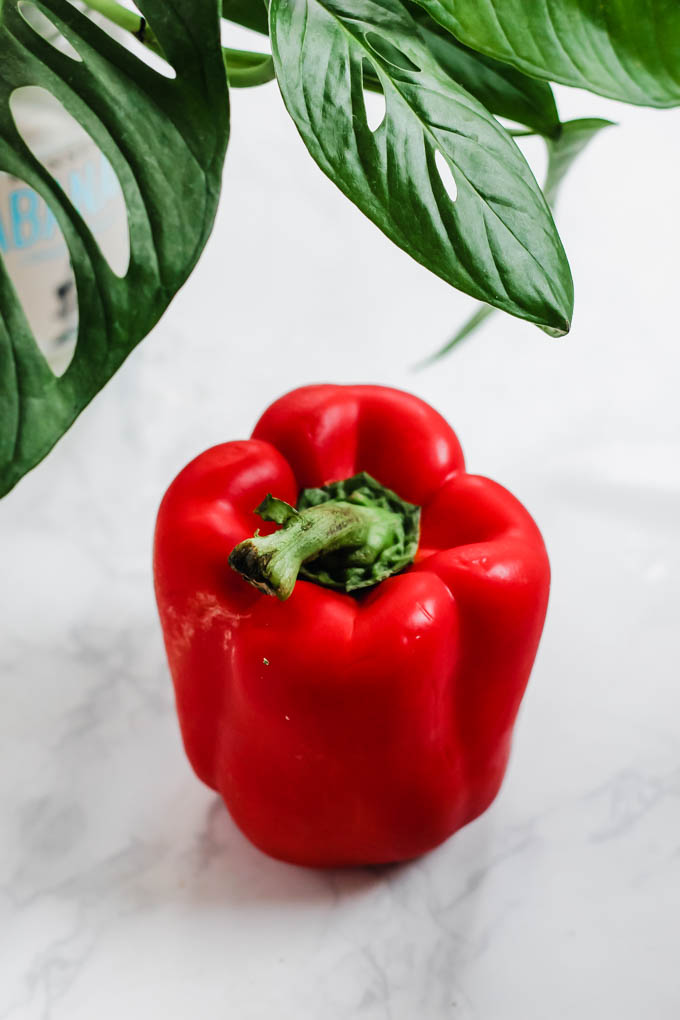 3. Sunflower Seeds
Sunflower seeds are my favorite way to get in some vitamin E, an antioxidant that fights the negative effects of free radicals. These seeds are also rich in selenium, which works better at its free-radical-fighting job when paired with vitamin E. It's the perfect match in a humble little seed and makes it a great food for healthy skin.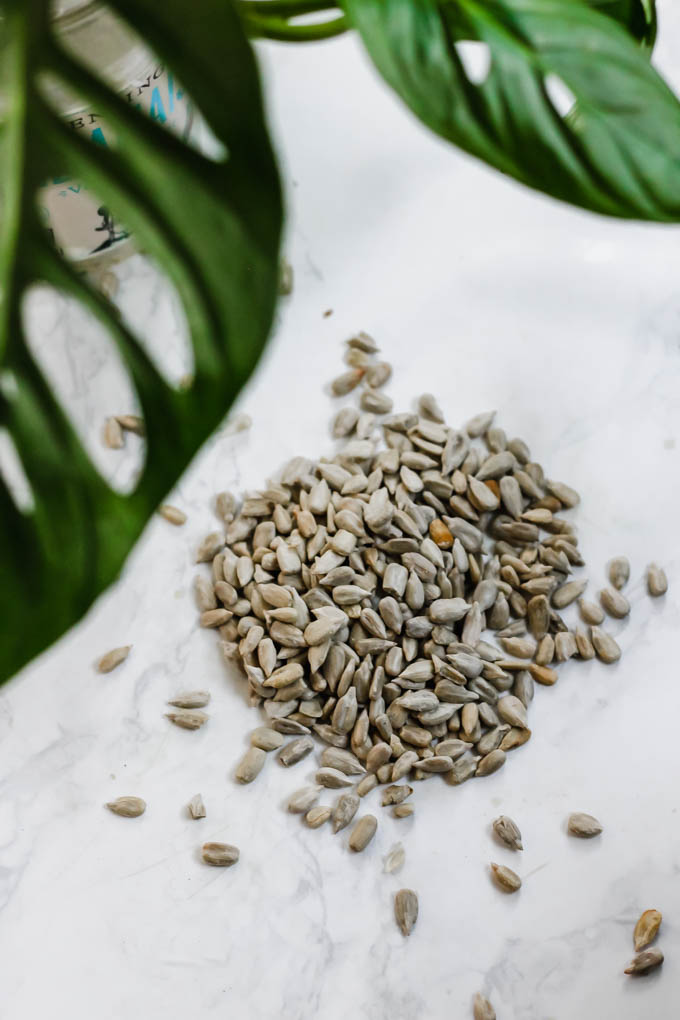 4. Dark Chocolate
I know you're excited to see chocolate on the list! Women in one study who ate a high-antioxidant cocoa powder for 6-12 weeks saw noticeable improvements in their skin health, like more hydration, less roughness, being less sensitive to burning, and increasing blood flow3. Try to stick with chocolate with 70-100% cocoa content.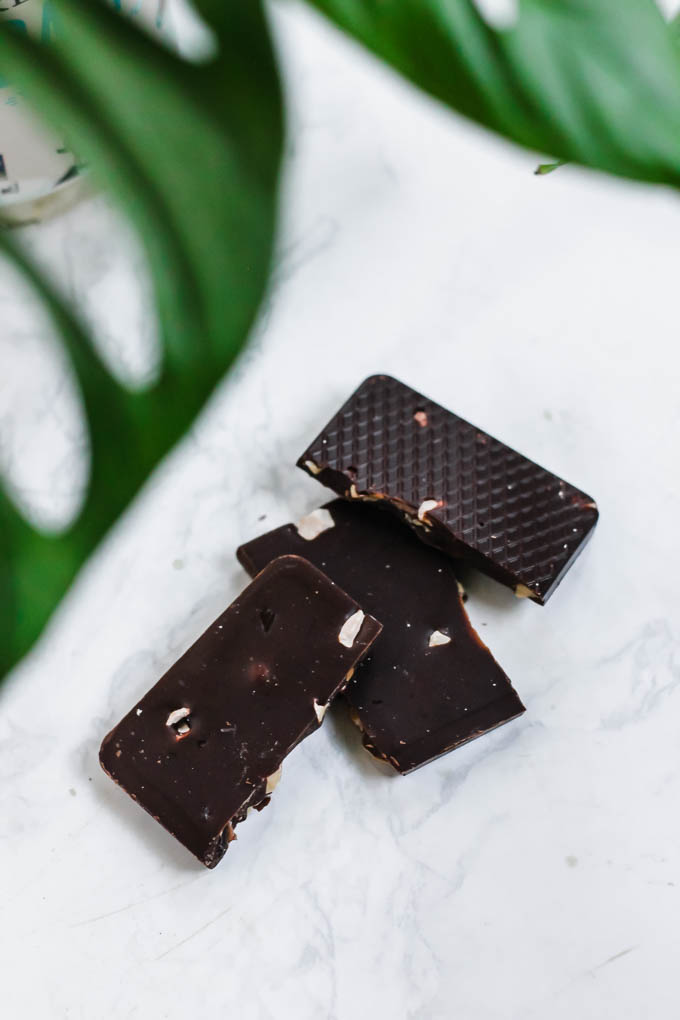 5. Kale
We all know kale is packed with vitamins and minerals, which makes it not only a food for healthy skin, but also for your overall health. It's also packed with antioxidants like beta-carotene, polyphenols, and vitamin C. Some of the antioxidant properties are lost in the cooking process, so incorporate both raw and lightly-cooked kale into your diet!
6. Avocado
Keep enjoying your avocado toast, friends. The healthy monounsaturated and polyunsaturated fats in avocado help keep your skin hydrated and supple4, while vitamin E fights free radicals.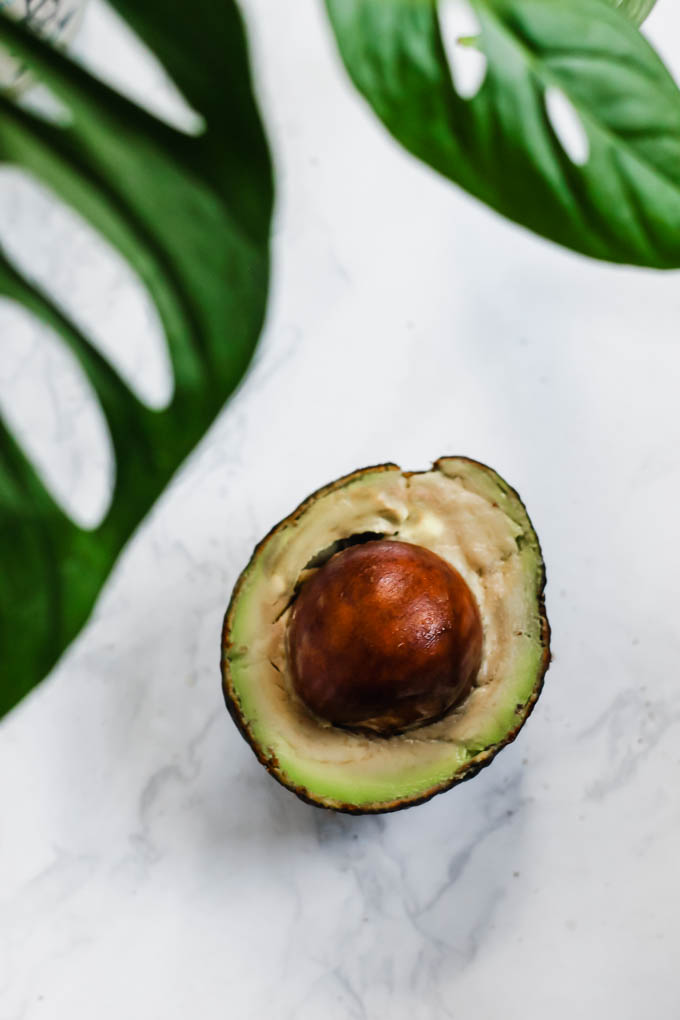 7. Oats
Oats are one of the best foods for healthy skin because they help support your skin's health not only when you eat them, but also when you use them in your skincare routine! So you can eat 'em or spread 'em on your skin! Oats are high in antioxidants and saponins, compounds that act as cleansers. Make an oat face mask or take an oatmeal bath to calm inflamed, itchy skin.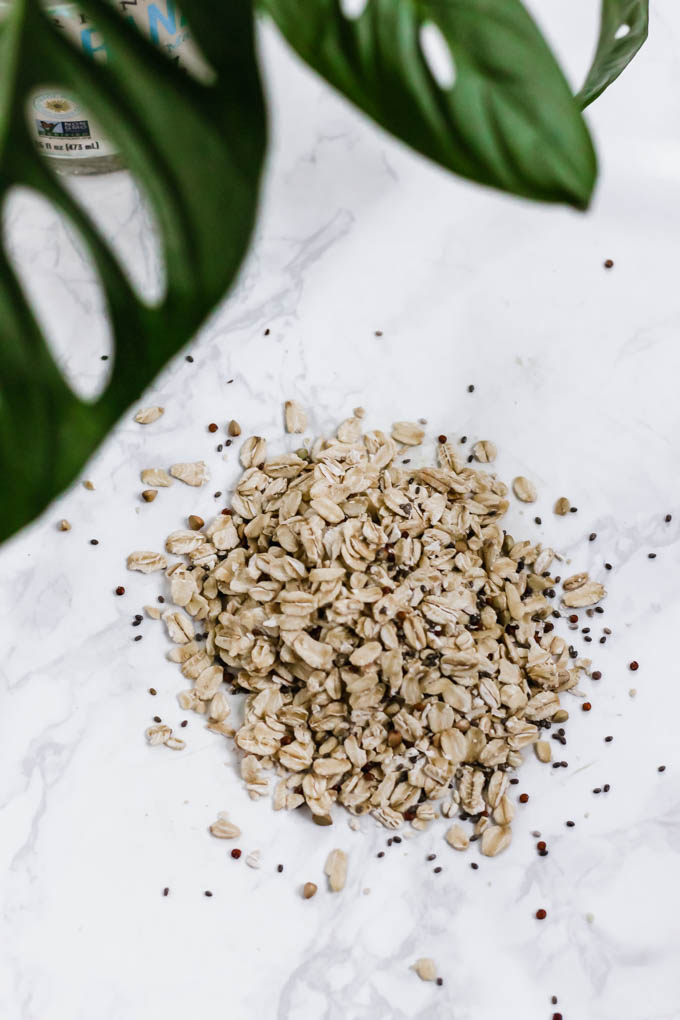 8. Green Tea
I'ma let water finish, but green tea is one of the healthiest drinks of all time. All jokes aside, green tea is packed with antioxidants called catechins, which can combat cell damage. One study found that women who drank green tea every day for 12 weeks had increased blood flow and oxygen delivery to the skin and were more protected against UV radiation5.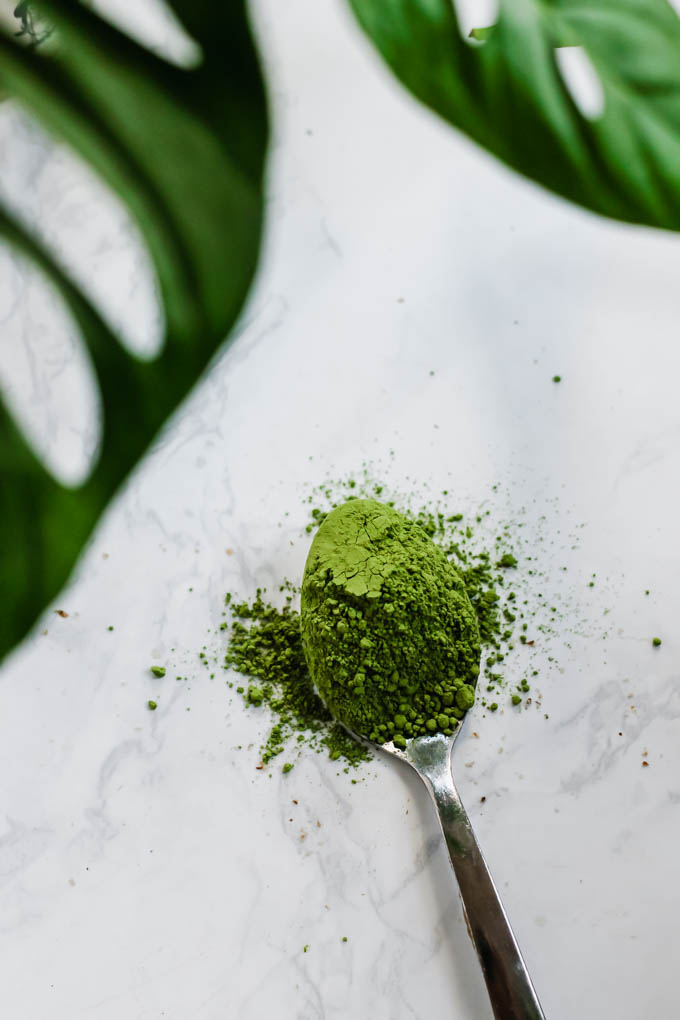 9. Soy
Soy's benefits are due in part to its isoflavones—compounds that mimic or block estrogen in the body. Having isoflavones from soy every day could reduce wrinkles and improve skin elasticity6.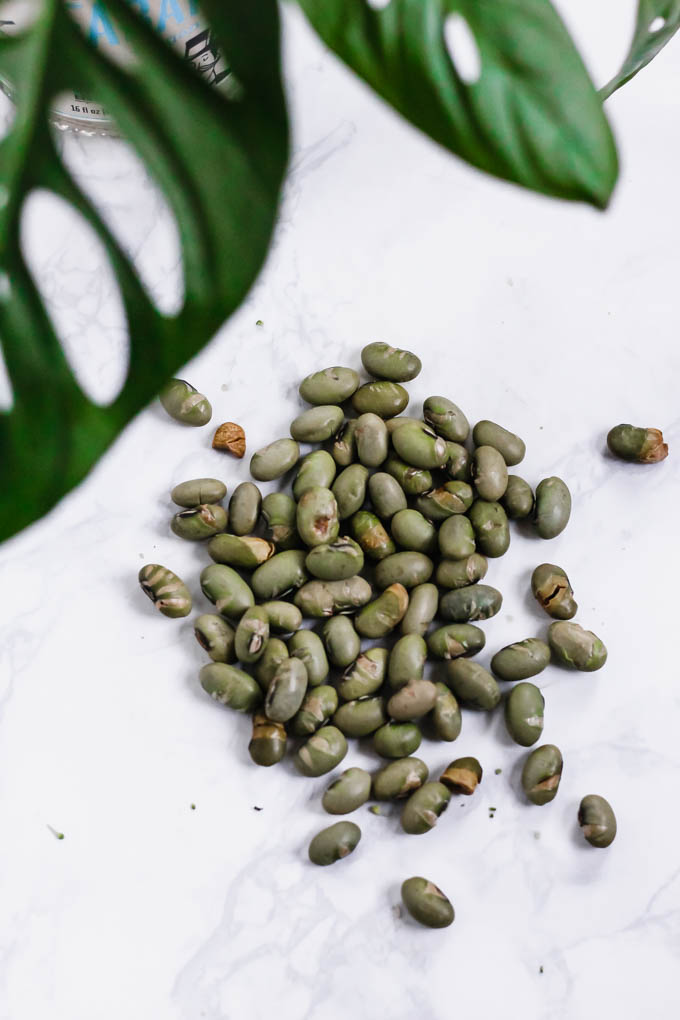 10. Broccoli
Another reason to love broccoli! The florets contain sulforaphane, which may have anti-aging and anti-cancer properties7. Broccoli also contains lutein—it protects your skin from oxidative damage, which causes skin to wrinkle and dry out.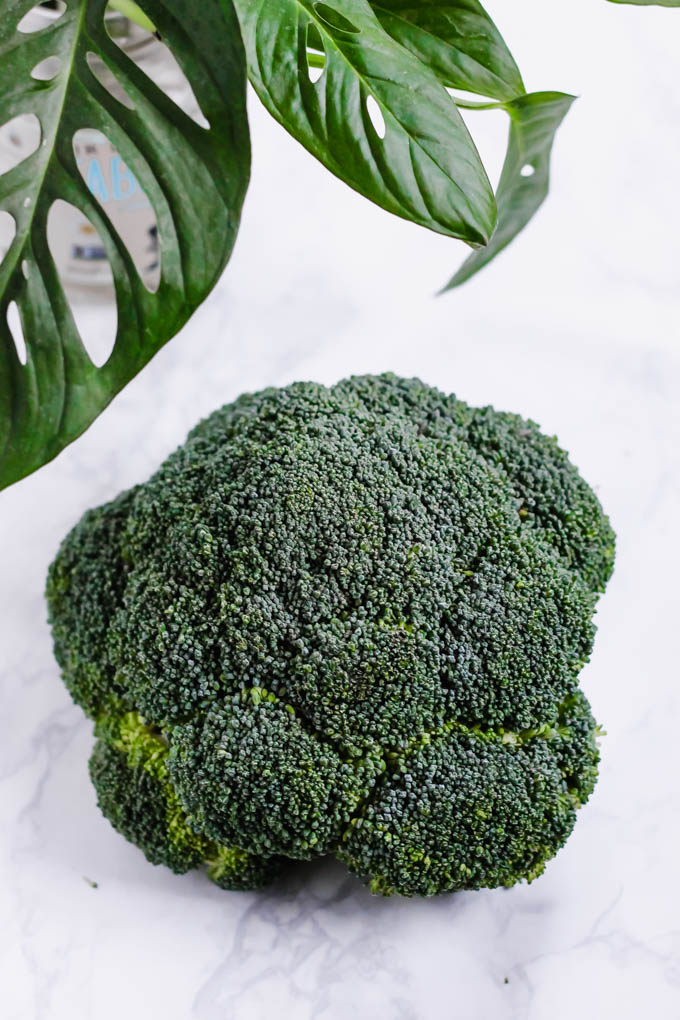 ---
Be sure to check out bioClarity's line of vegan, cruelty-free products for healthy, glowing skin! Use code EMILIE for 15% off.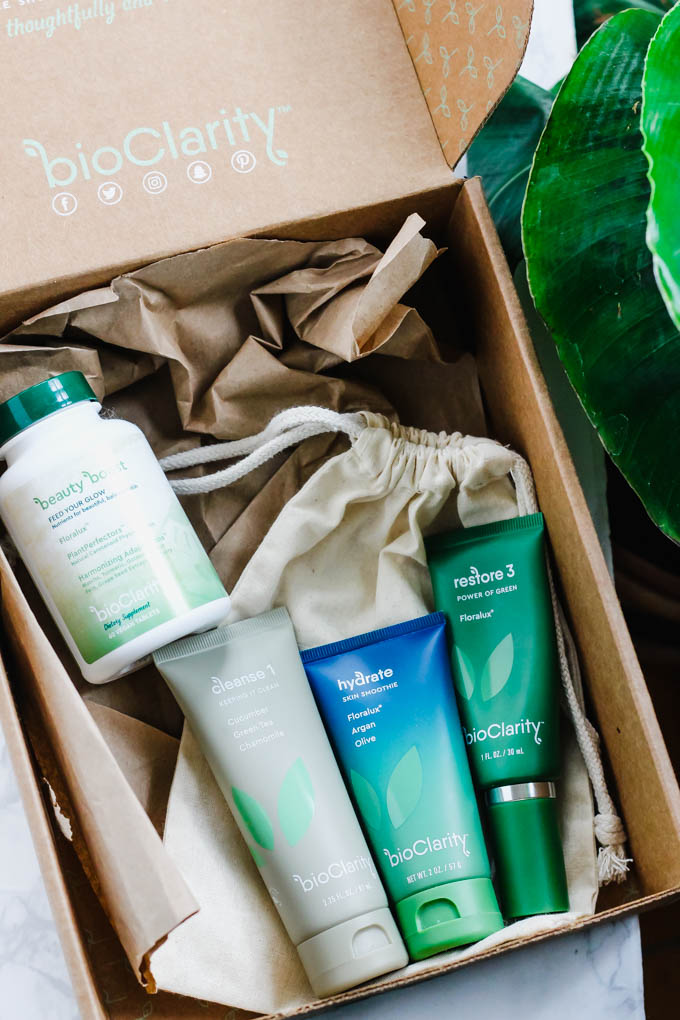 Thanks to bioClarity for sponsoring this post! I love working with brands whose products I really love and would honestly recommend. Thank you for supporting this blog that I love oh-so-much!