Looking for easy vegan meals? This round-up of 30 One Pot Vegan Meals is the place to start! There are tons of vegan one pot recipes from pasta to curry, with plenty of gluten-free options, too!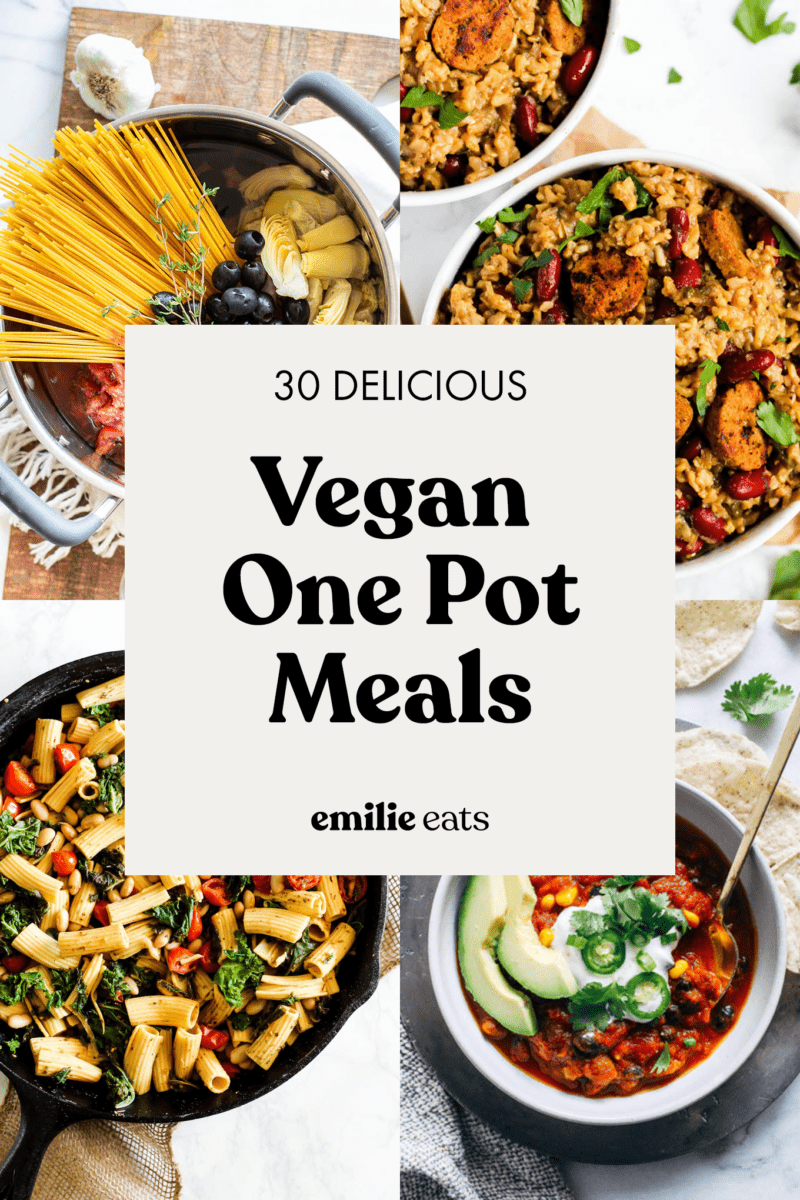 One Pot Vegan Meals
Have you ever gotten home from a busy day, stared at your stove and thought to yourself, "there is literally nothing I'd rather do less right now than spend an hour in the kitchen." I'm gonna guess that the answer is yes. We all need more easy vegan recipes in our lives for those days, and my friends that's where one pot recipes come in.
Without a doubt, this round-up of one pot vegan meals will seriously save your life when you want a quick and easy dinner. Less clean-up = more time doing something better (aka anything else).
I know you all are always looking for more vegan meals you can have up your sleeves on busy weeknights. Look through this list, pick out a couple you want to try, and make one new recipe per week! Soon enough, you'll have an arsenal of tasty vegan one pot recipes to pick from on those crazy busy days. There are recipes for everything from curry to pasta to chili to mac and cheese in this round-up, so I know you'll find something that sounds good to you.
---