Looking for easy vegan meals? This list of 30 One Pot Vegan Meals is the place to start! Tons of one pot meals, including gluten-free options!
One Pot Vegan Meals
Have you ever gotten home from a busy day, stared at your stove and thought to yourself, "there is literally nothing I'd rather do less right now than spend an hour in the kitchen." I'm gonna guess that the answer is yes. We all need more easy vegan recipes in our back pocket for those days, and my friends that's where one pot meals come in.
Without a doubt, this round-up of one pot vegan meals will seriously save your life when you want a quick and easy dinner. Less clean-up = more time doing something better (aka anything else).
I know you all are always looking for more easy vegan meals you can have up your sleeves on busy weeknights. Look through this list, pick out a couple you want to try, and make one new one pot meal per week! Soon enough, you'll have an arsenal of tasty vegan one pot meals to pick from on those crazy busy days. There are recipes for everything from curry to pasta to chili to mac and cheese in this round-up, so I know you'll find something that sounds good to you.
---
One Pot Pasta Recipes
One pot pasta recipes are one of my go-to's in the colder months because they're so comforting and satisfying. There are so many directions you can go with one pot pasta dishes – vegan mac and cheese, Asian-inspired noodle recipes, classic spaghetti – the list goes on. Here are some of my favorite one pot pasta recipes for an easy vegan dinner that you can get on the table with minimal fuss (and dishes!).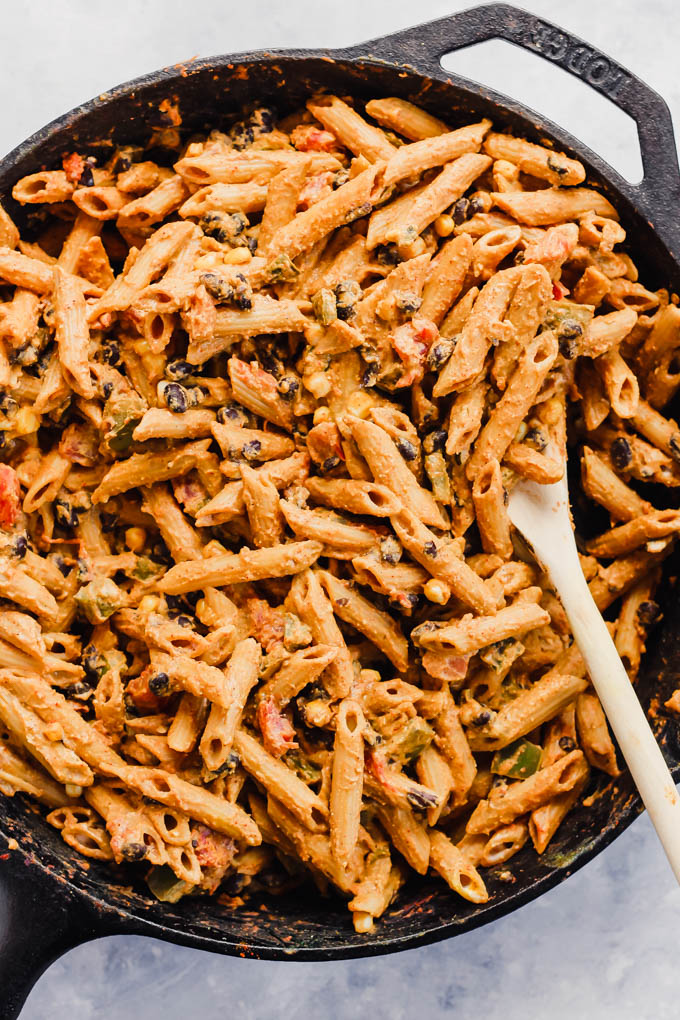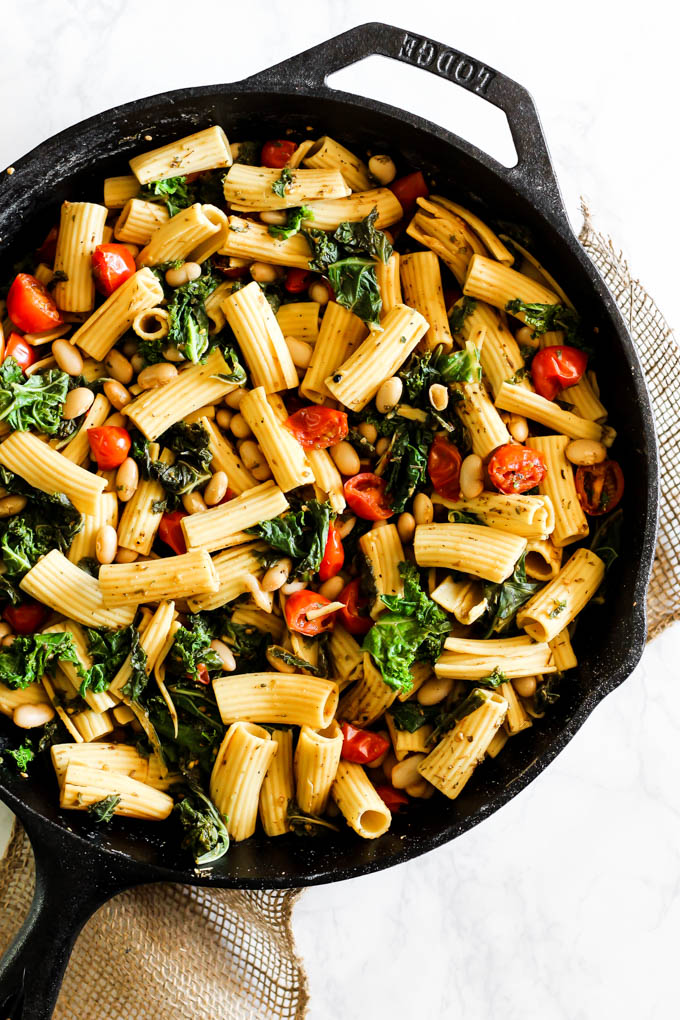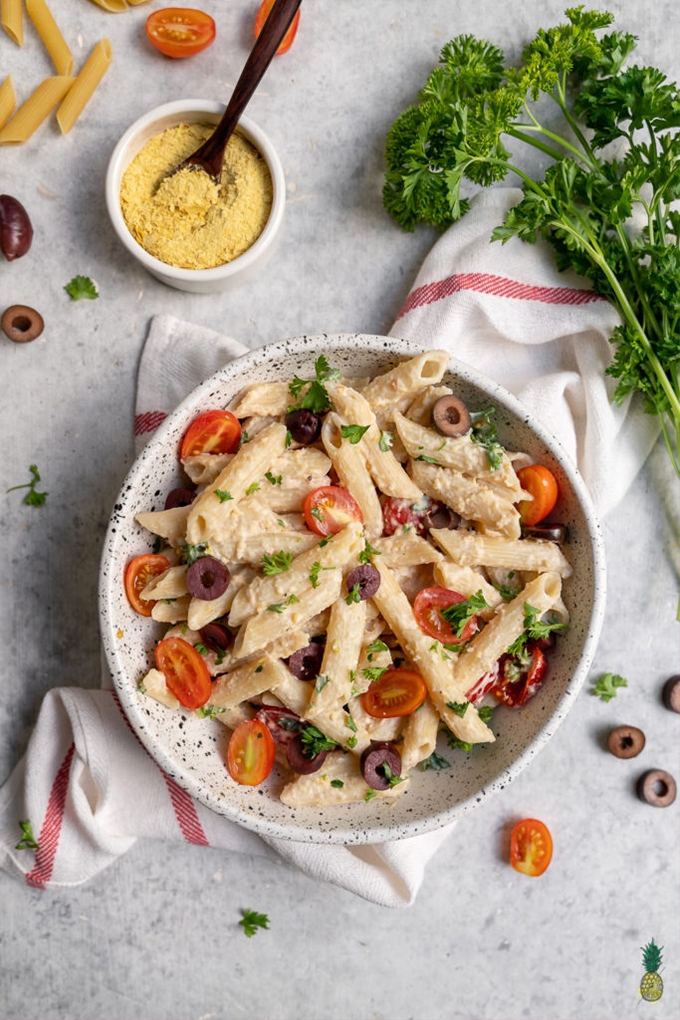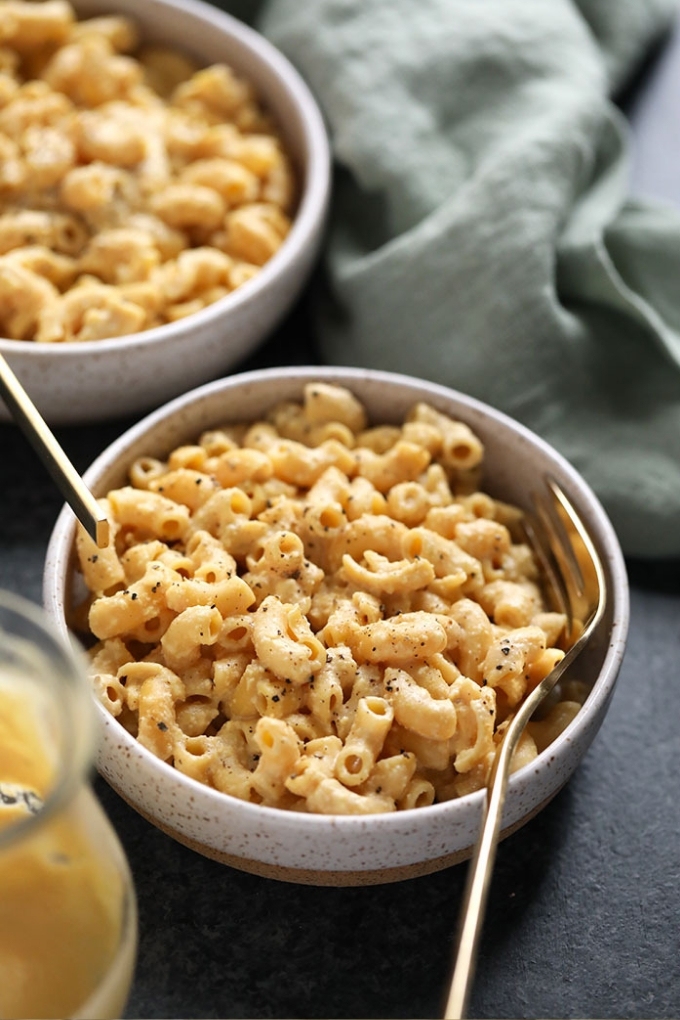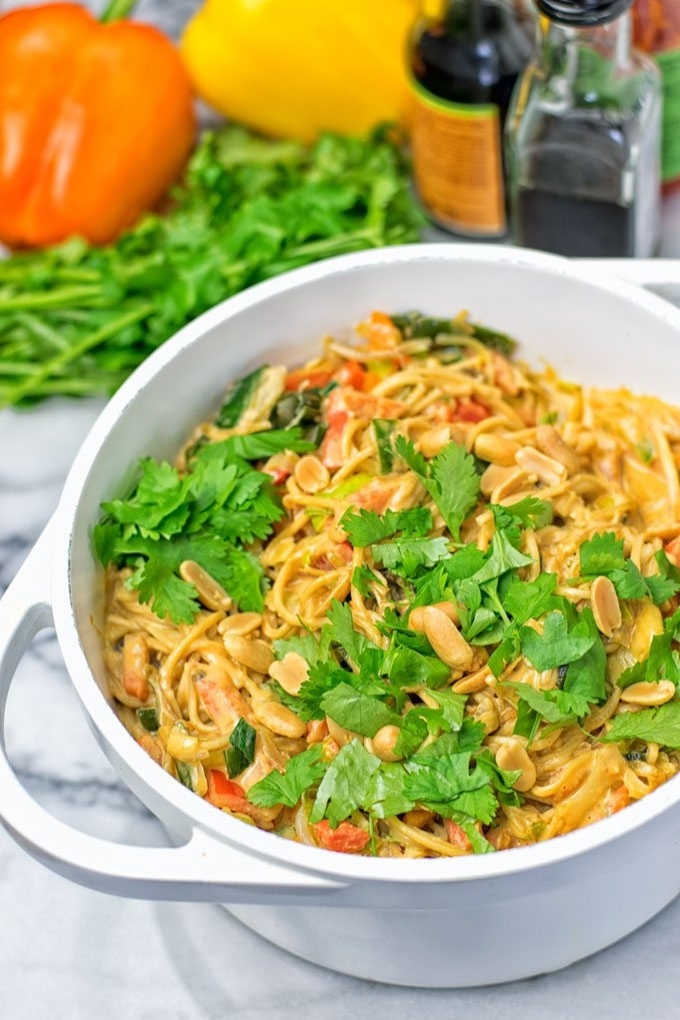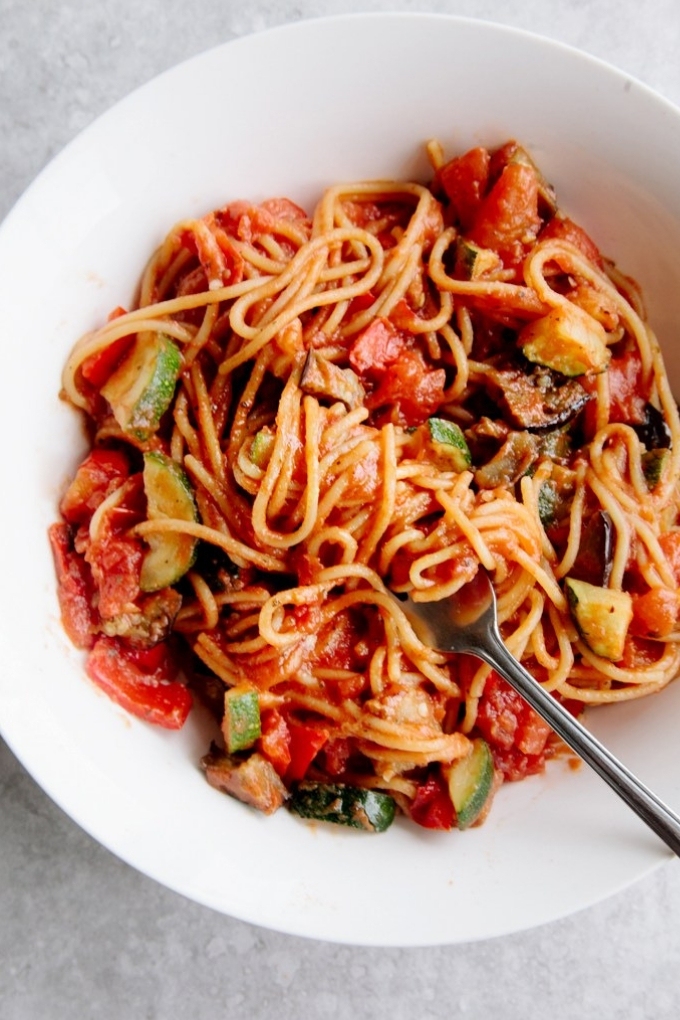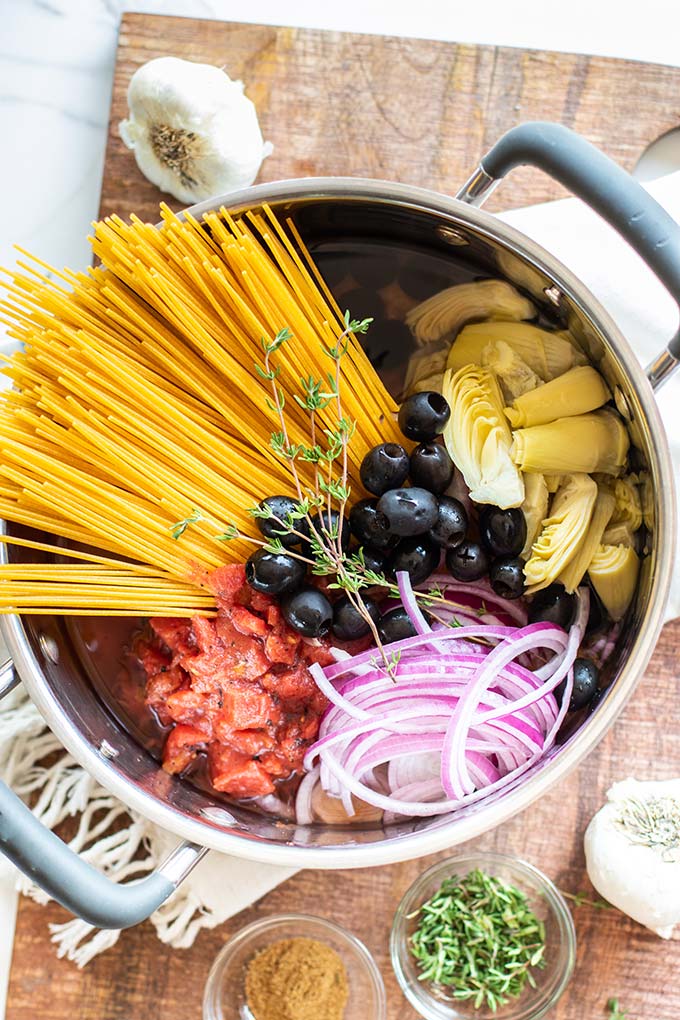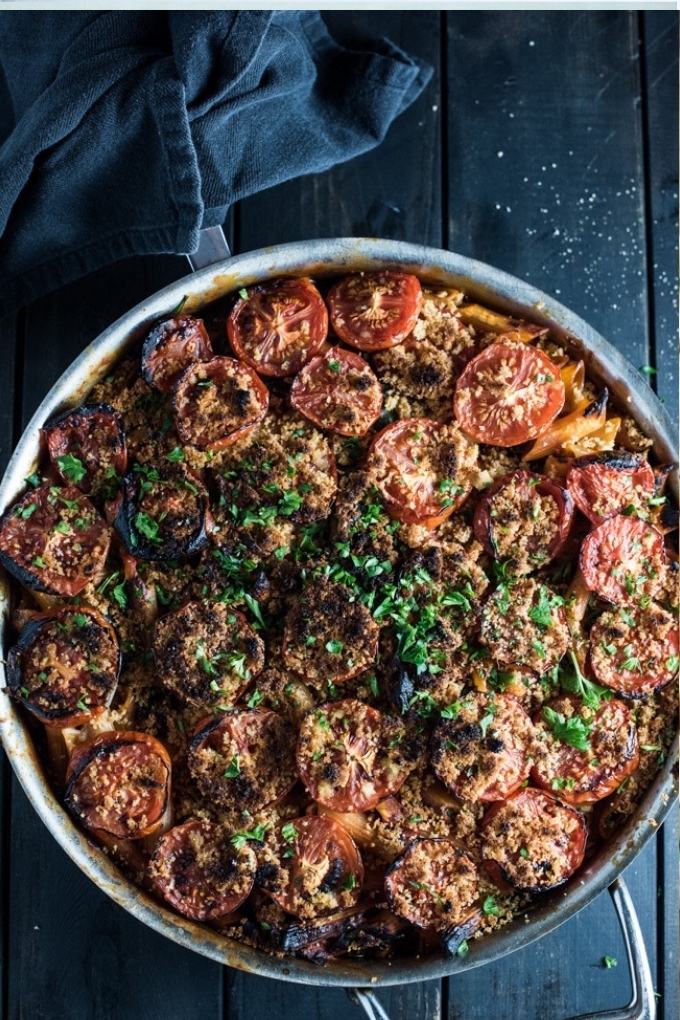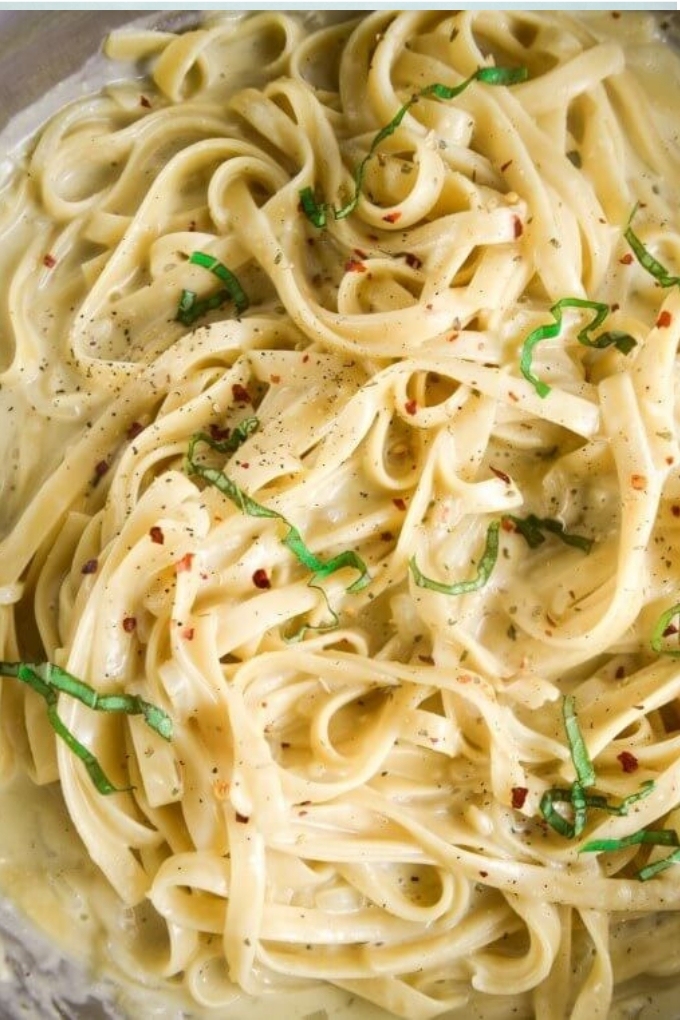 One Pot Soups a
nd Stews
What's better than cozying up with a hot bowl of soup at the end of the day? I know! Knowing it all came together in one pot, meaning you only have one dish to clean when you're done making it! Soups, stews, chilis, and curries are all typically one pot meals by nature, and can easily become a complete, well-rounded meal with the right ingredients. These vegan soups and stews are all great options that will warm you up and keep you feeling satisfied.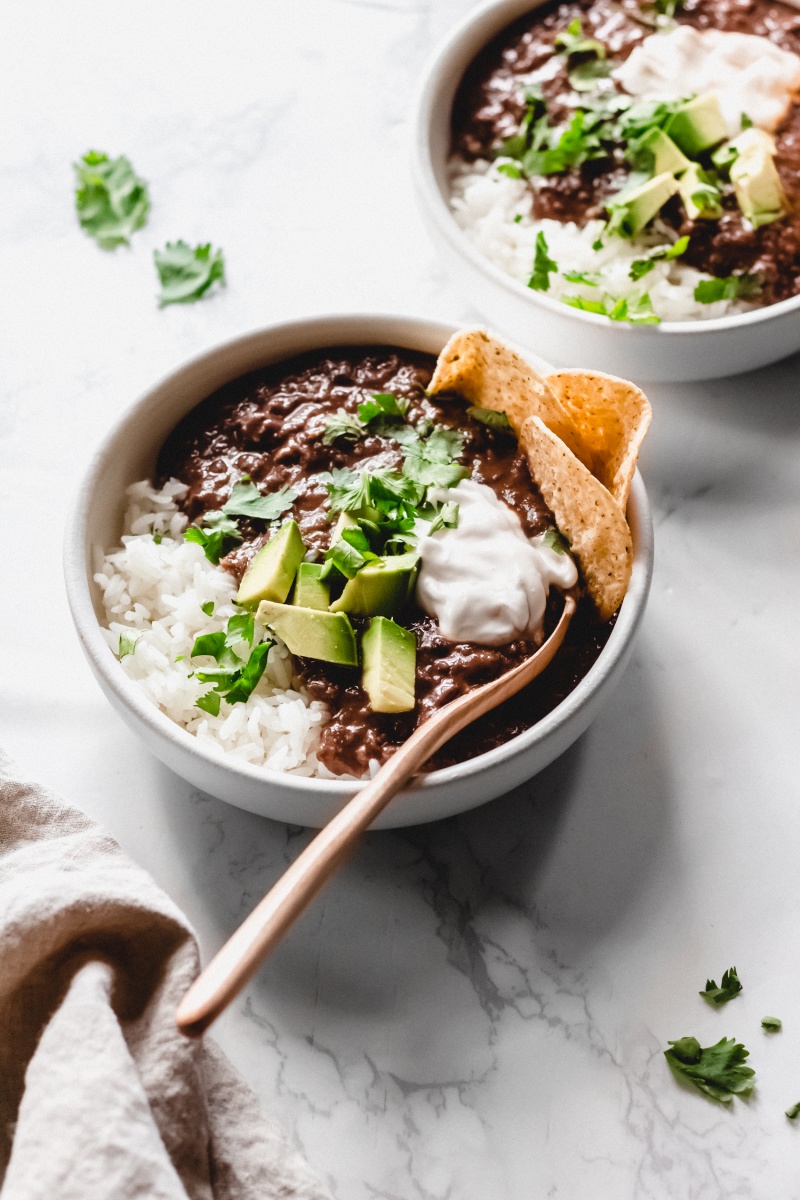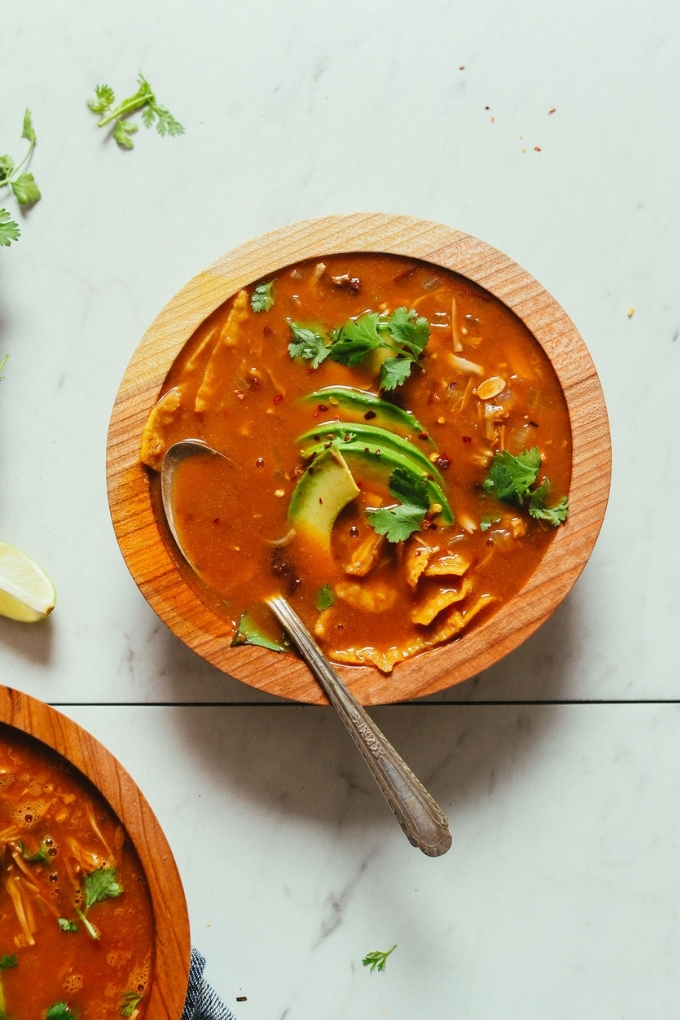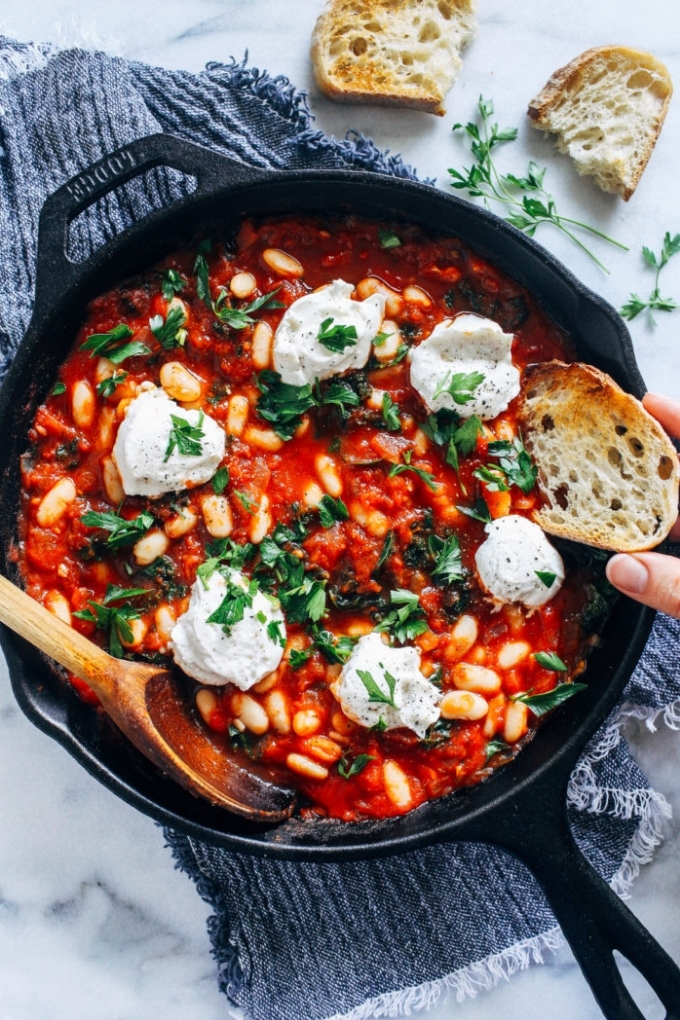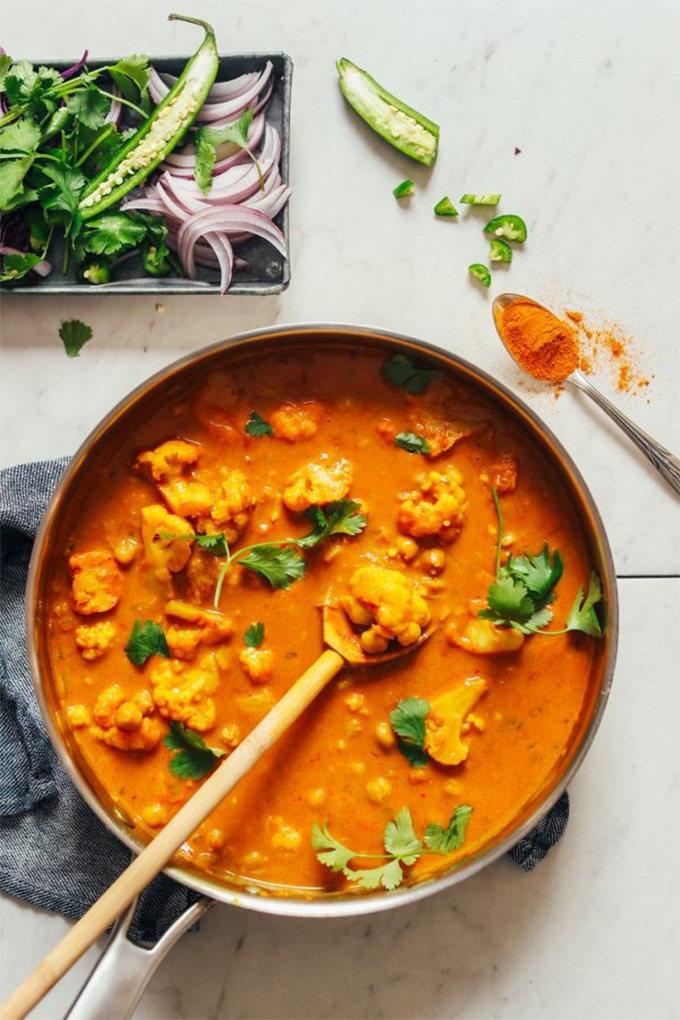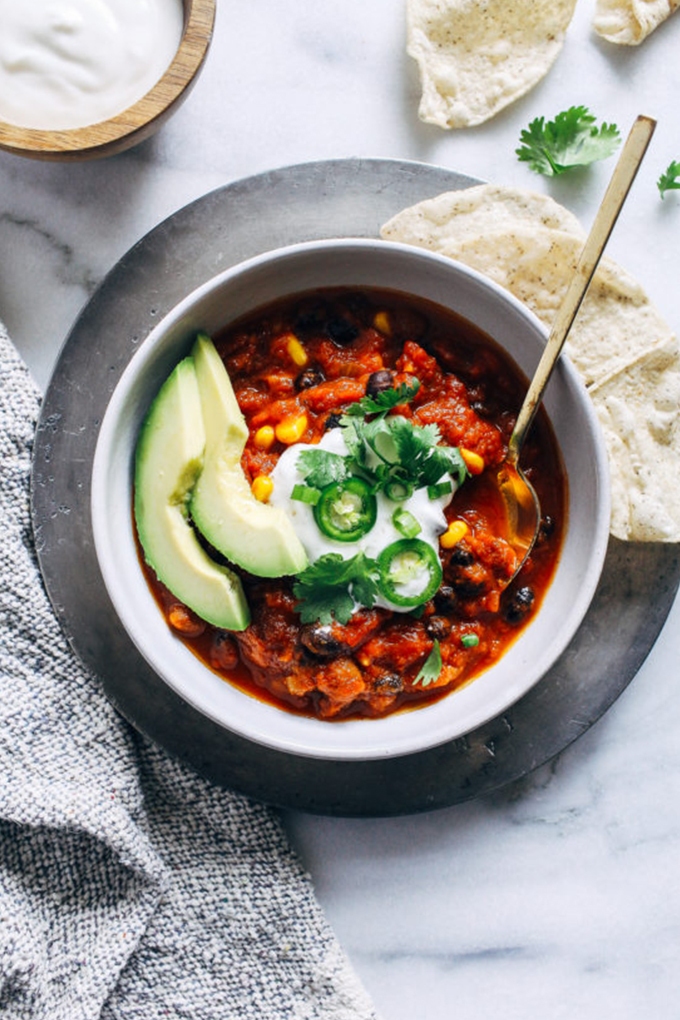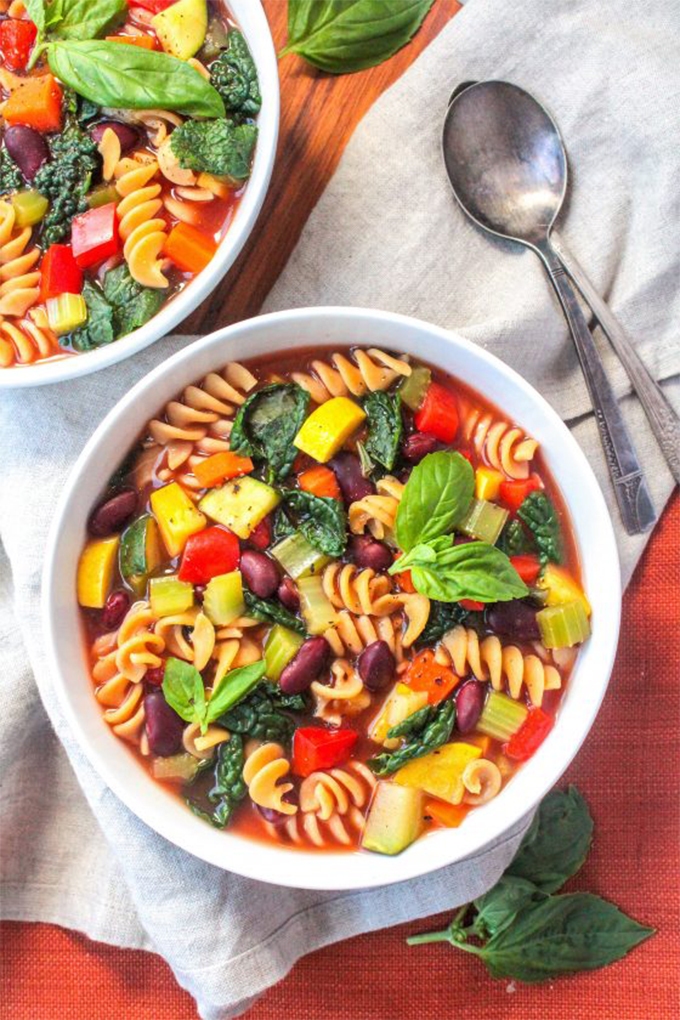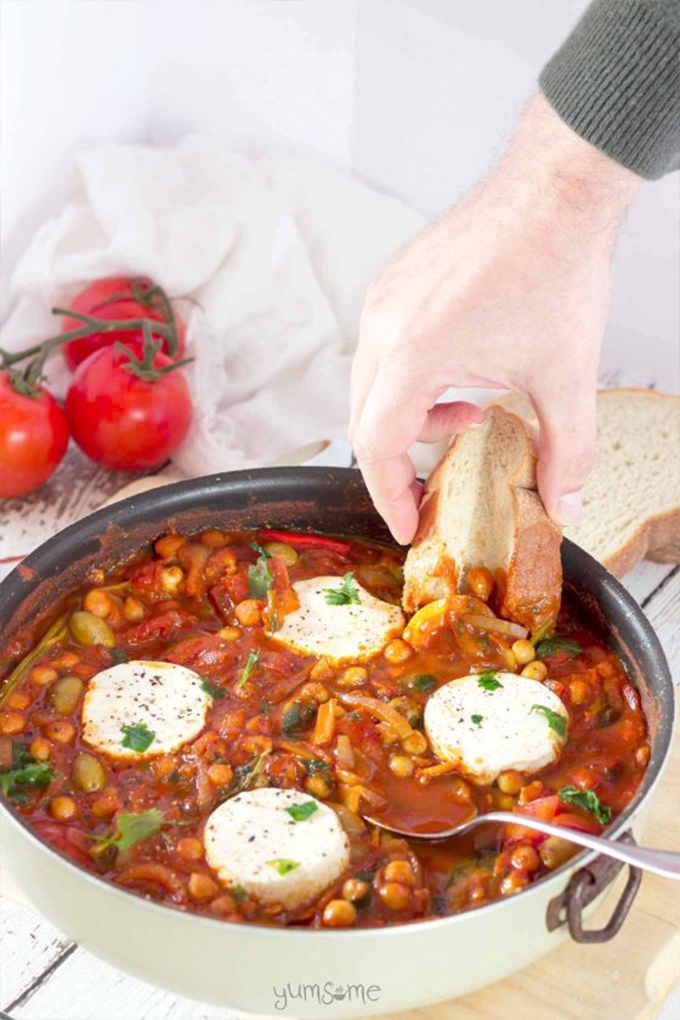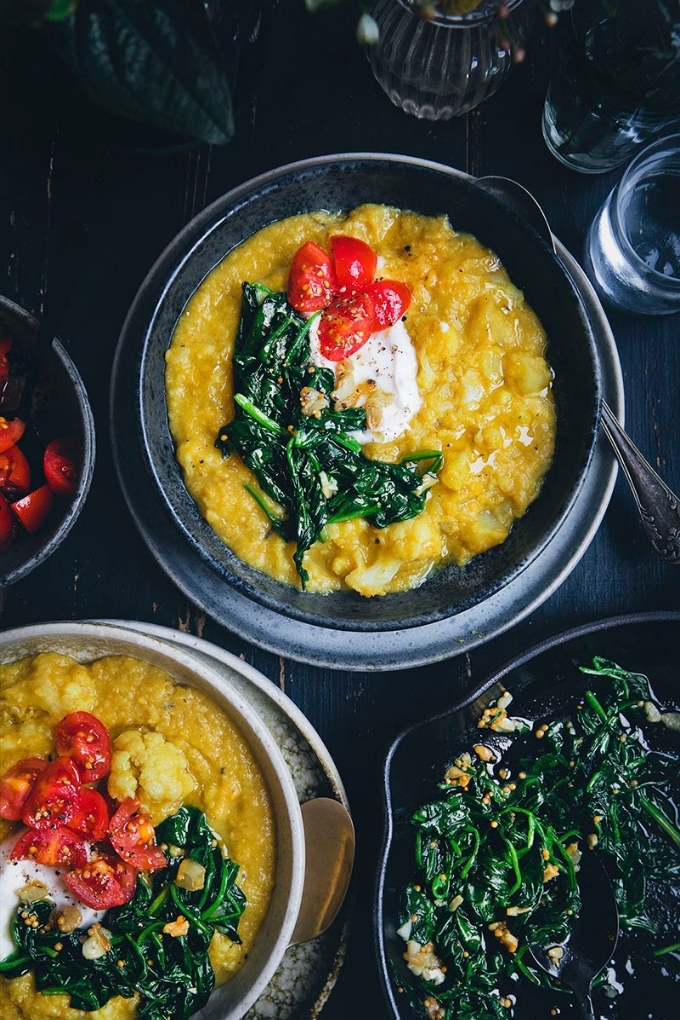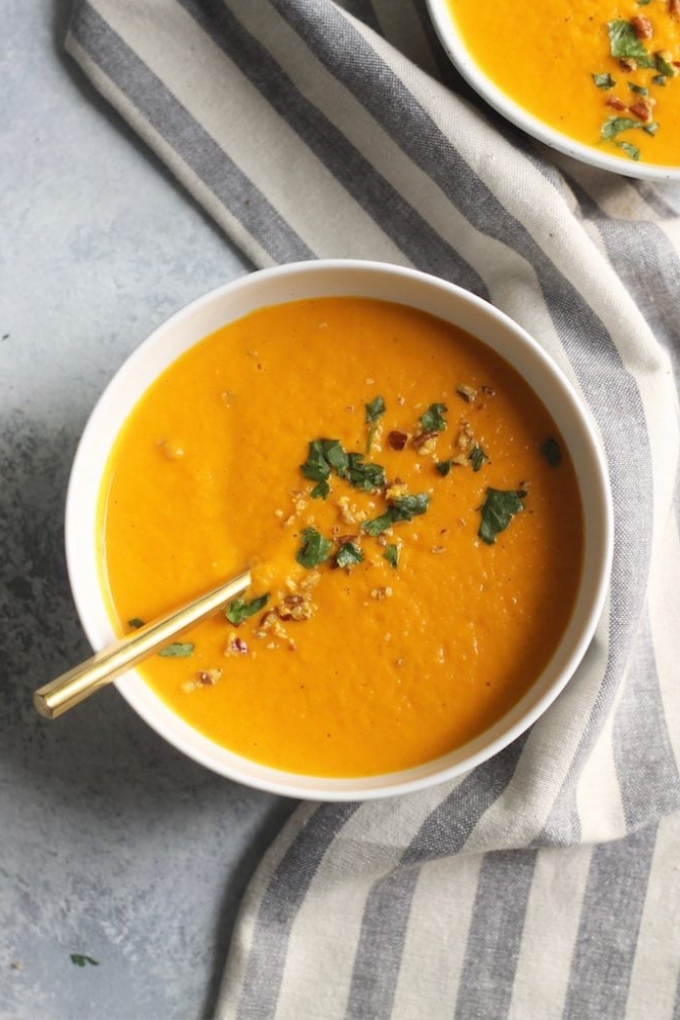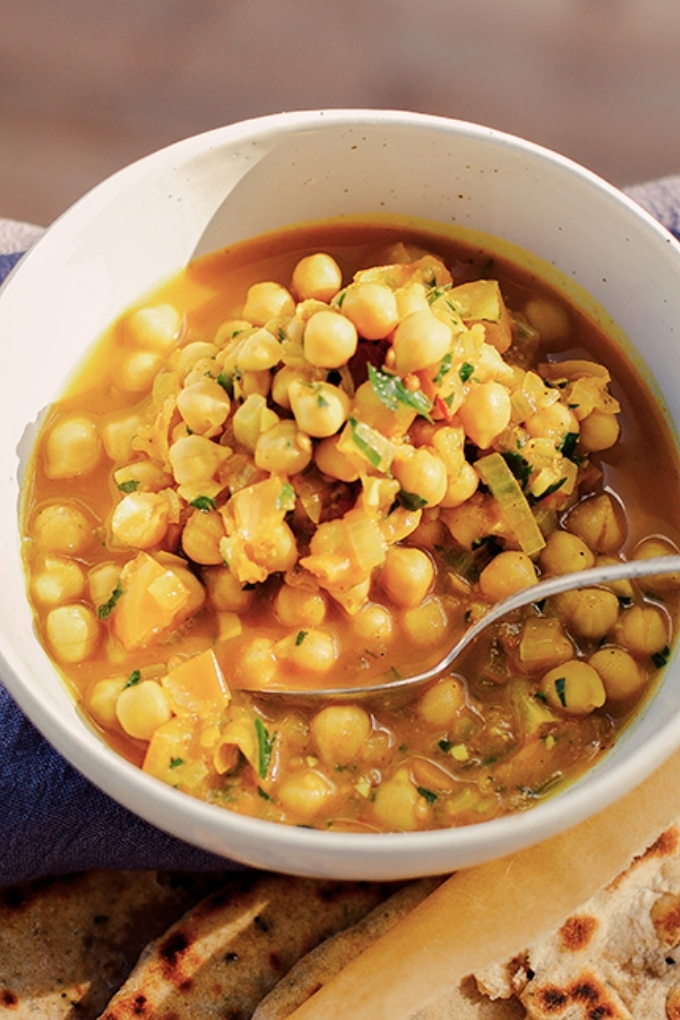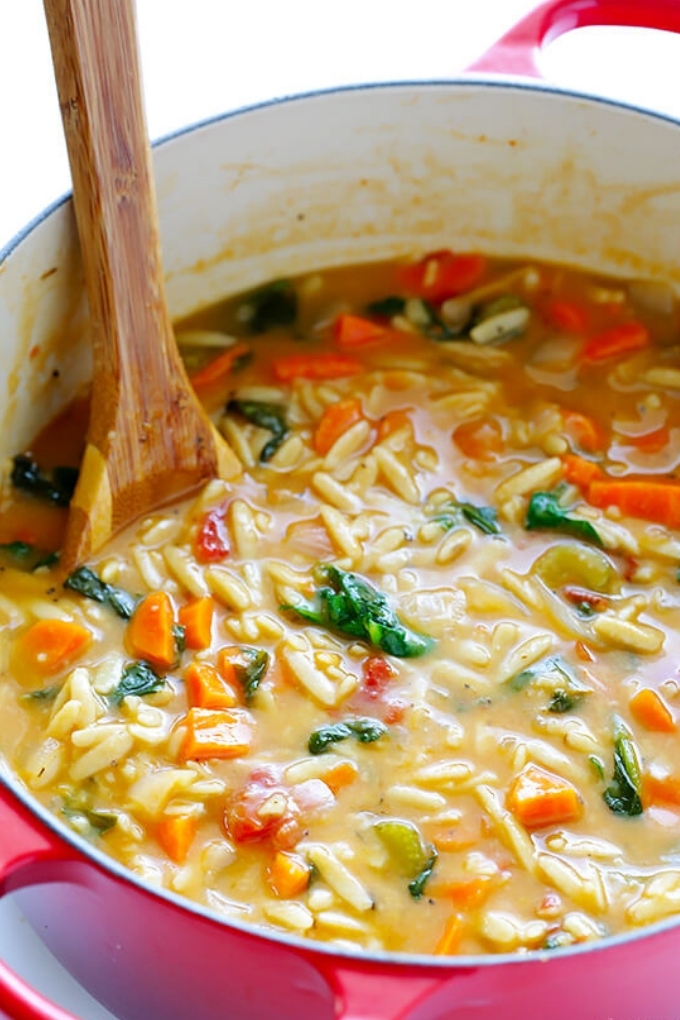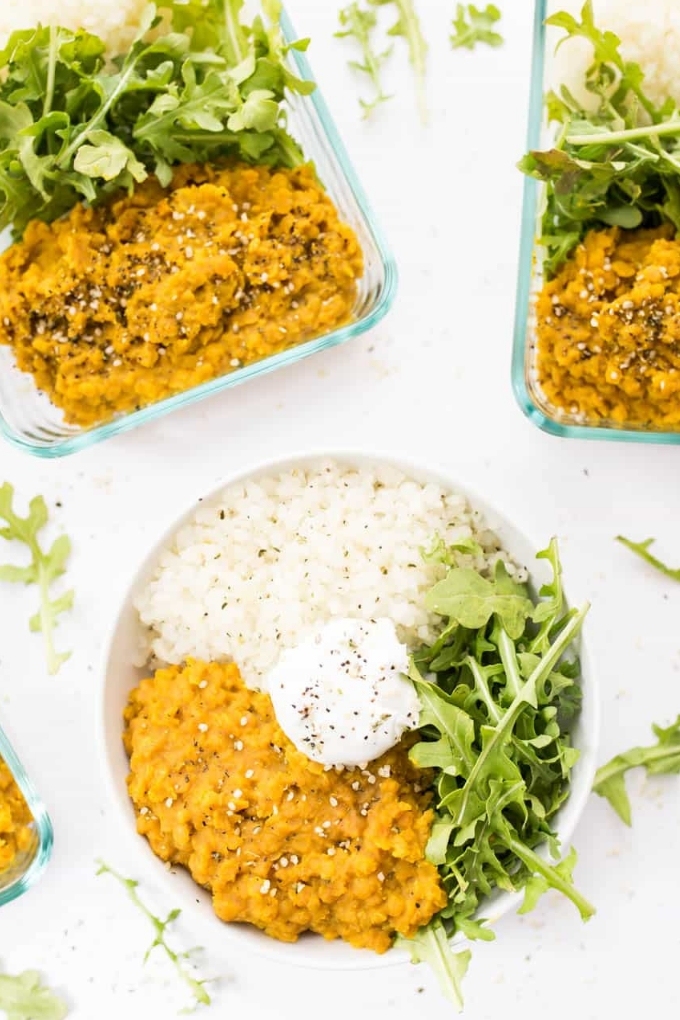 Vegan One Pot Meals with Grains, Rice and Beans
When you think about one pot meals, I bet your mind typically goes to chili or pasta, right? I bet you didn't even know you could make some of your favorite vegan meals into one pot recipes! From delicious one pot Mexican quinoa, to vegan Jambalaya and a delicious vegan barbacoa, these one pan recipes make for the most comforting, easy vegan dinners.