This post is sponsored by Green Chef! All opinions are my own. Read on for more info about their meal delivery service and a special discount!
In my Vegan No-Huevos Rancheros blog post a few days ago, I talked about how fun it is for me to cook recipes from other people's blogs or cookbooks. It takes the pressure off of me to perfect a recipe for the blog and instead, I get to rely on someone else to tell me what to cook.
That's the same reason I love meal delivery services! I get to be surprised by whatever recipes and ingredients arrive at my door and try new flavors that I had never even thought of.
Before we start diving into all the fun recipes and ingredients, let's back up a bit. What exactly does a meal delivery service provide? Today we're going to be talking about one in particular: Green Chef!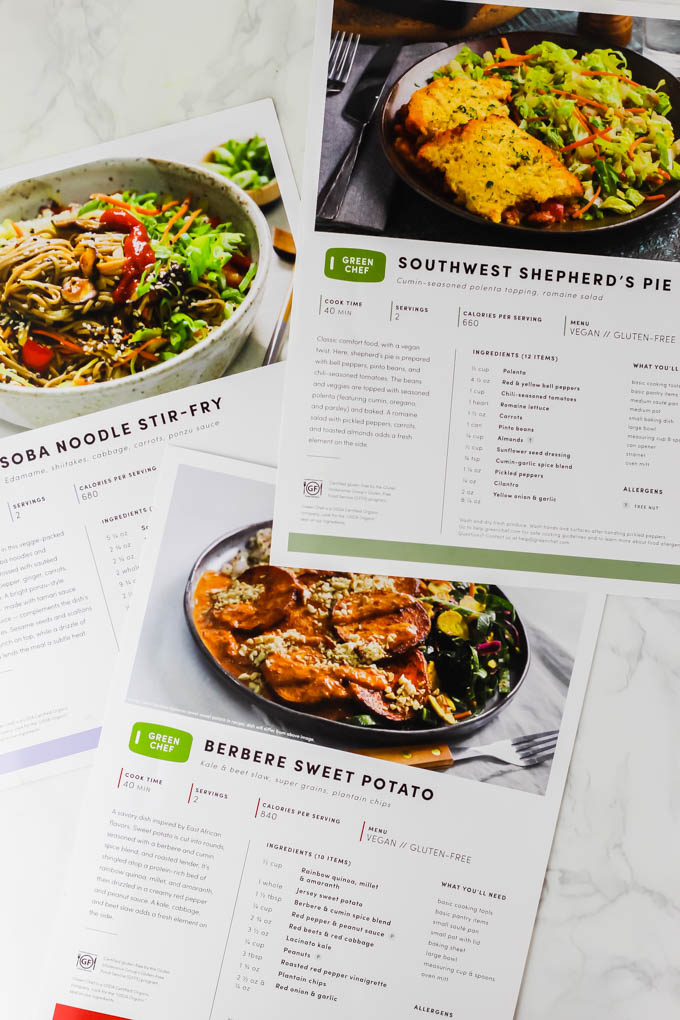 Over the last few years, so many meal delivery services have popped up to offer people easy cooking experiences. I always have my eye out for the ones that offer vegan options, and I'm happy to report that Green Chef has an entire vegan menu!
Here's how Green Chef works:
You pick the plan that best suits you and your family's needs. Of course, I recommend the Vegan Plan!

You choose the 2-Person Plan (3 dinners per week) or the Family Plan (2 dinners per week).

Green Chef delivers the ingredients you need for the recipes right to your door, either weekly, bi-weekly, or monthly

—

you decide!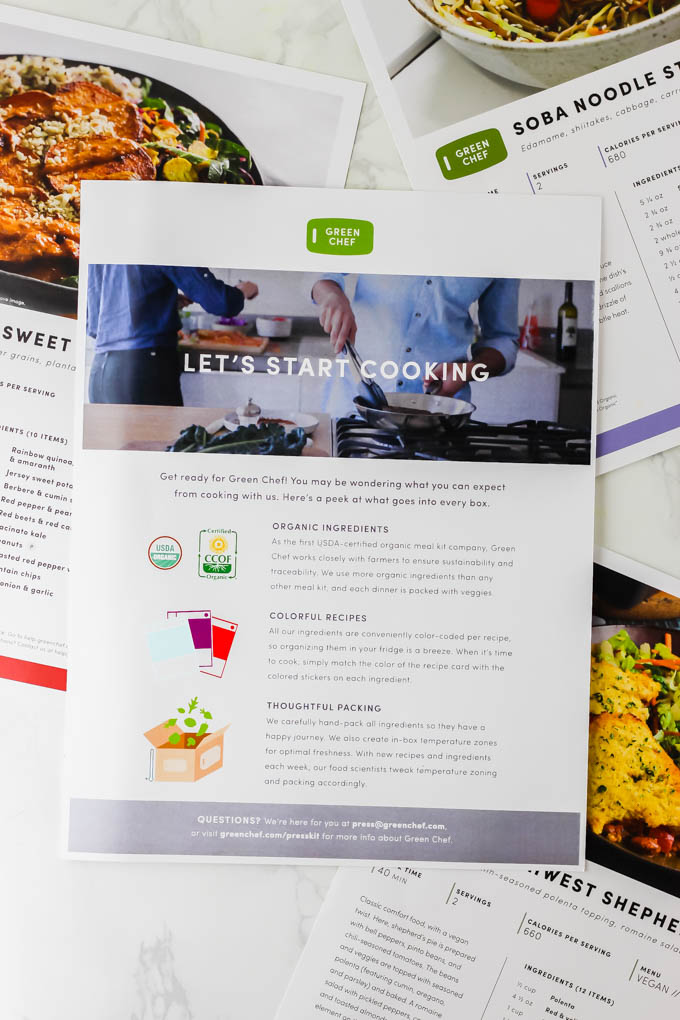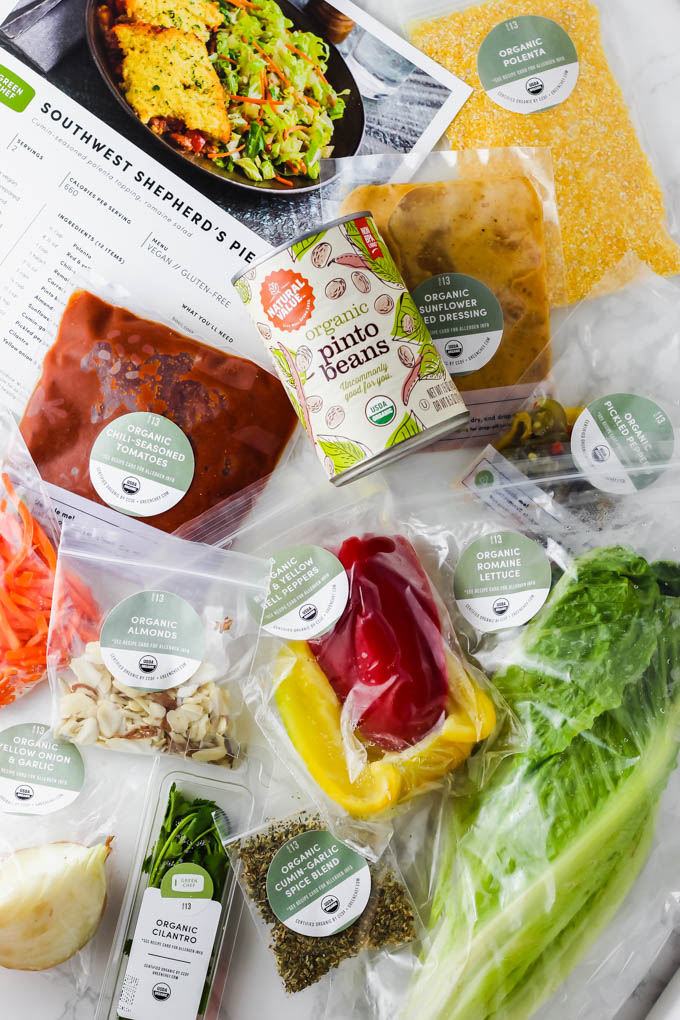 What makes Green Chef so special compared to other meal delivery services?
First, they're the first USDA-Certified Organic service of its kind, which means its organic ingredients have no synthetic pesticides, antibiotics, or steroids.
With any meal delivery service comes the issue of packaging and being eco-friendly. Green Chef is committed to reducing their carbon footprint as much as possible by using recyclable materials. Recycling info for all materials in their boxes is listed on their website!
Of course, we have to talk about the creativity of their meals for a second. NO sad vegan salads here! I'm talking Vegan Crab Cakes, Italian Lentil Ball Soup, Southwest Shepherd's Pie (pictured below!)… so much goodness. I love that their plant-based meals are balanced with good amounts of carbs, protein, and fat, and they're full of vegetables!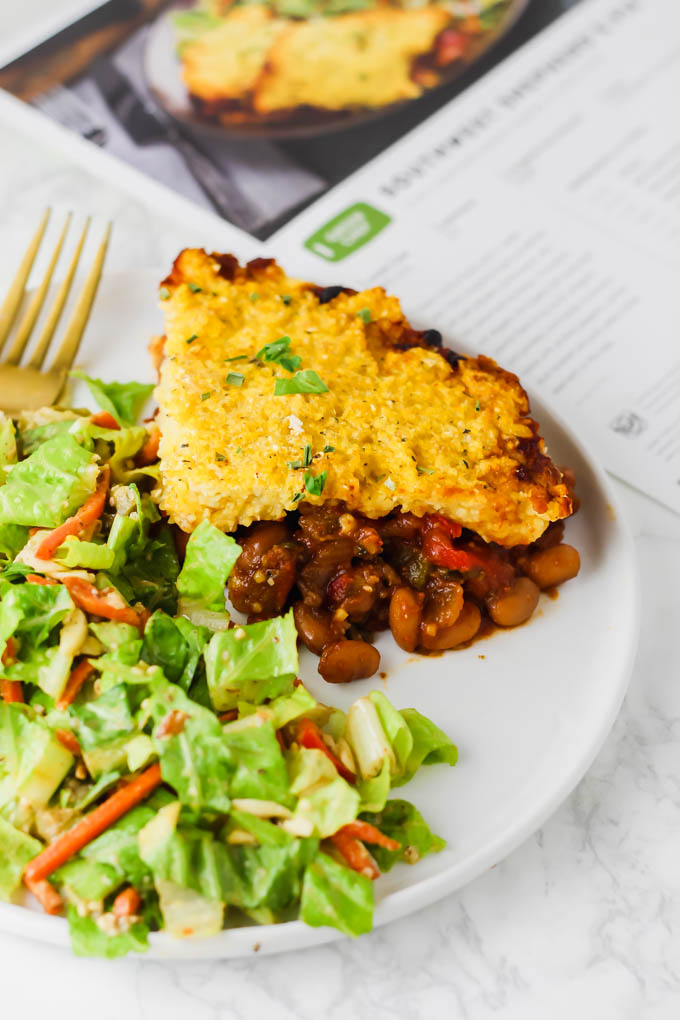 I scored a super delicious Green Chef box with Southwest Shepherd's Pie, Soba Noodle Stir-Fry, and Berbere Sweet Potato. I would have never thought to use polenta as the topping for shepherd's pie! Berbere is an Ethiopian spice mix that I've never worked with, so I was excited to try something new.
That's what I really love about meal delivery services like Green Chef. They teach you new cooking techniques or new flavor profiles that you can incorporate into meals outside of your Green Chef box.
Of course, it's just good to know you don't need to think about what to cook for dinner—the brainstorming is done for you!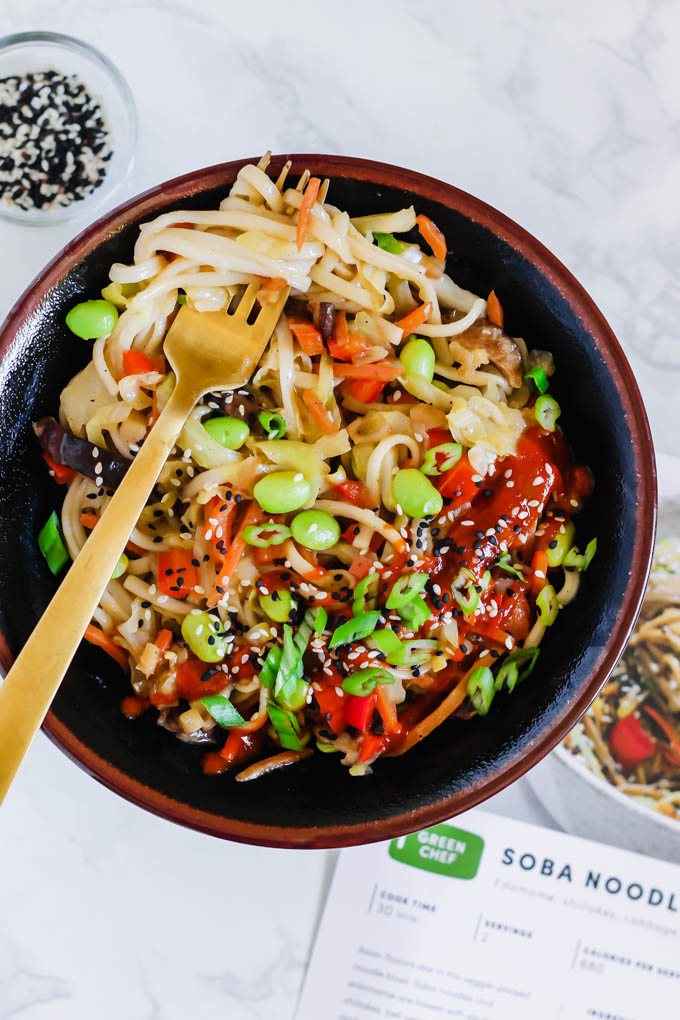 Right now, Green Chef is offering my readers (aka YOU!) a special discount of $40 off your first Green Chef box! Just click here to redeem the offer. What's the harm in trying? Go for it!
Have you tried a meal delivery service? Would you try Green Chef? Let me know in the comments!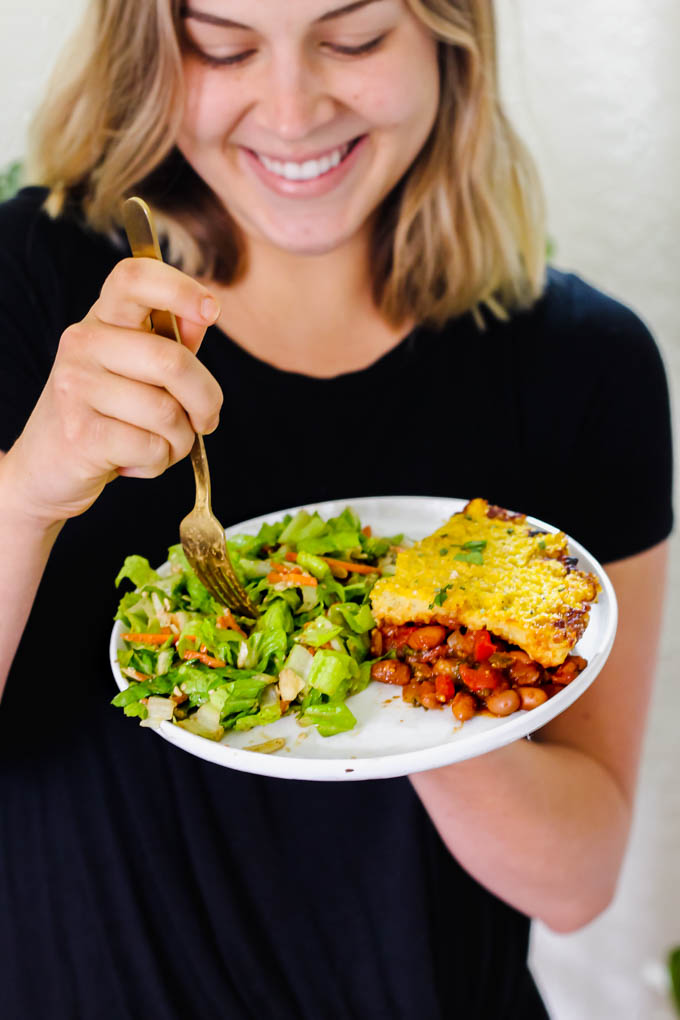 Thanks to Green Chef for sponsoring this post! I love working with brands whose products I really love and would honestly recommend. Thank you for supporting this blog that I love oh-so-much!