This is a sponsored post written by me on behalf of Whole Foods Market for IZEA. All opinions are 100% mine.
Get outside and enjoy the weather this summer, but don't forget to pack all the fresh, healthy summer snacks to fuel you! Read on to discover the best snacks to pack for hot days. #CoolerGoals
Everything about summertime is getting me excited right now. I have no homework to do (finally!), the weather is nice and warm, I'm sleeping in and cuddling with Leo in the morning, and of course… the FOOD. I've been eating my fair share of fresh watermelon, pineapple and zucchini already, and I don't plan on stopping any time soon.
One thing I'm really prioritizing this summer is spending time with the people I love. With school and work, it's really easy to put off time with friends. But we've hit that point in our lives when everyone is graduating and moving all over the country for their first jobs or grad school—it's bittersweet!
Before I move to Colorado this fall, I'm trying to do all the summer things with my friends and family. Going to the beach, hosting pool parties, going on picnics, going to trivia night… you name it. Of course, we're going to need some healthy summer snacks to fuel all these activities!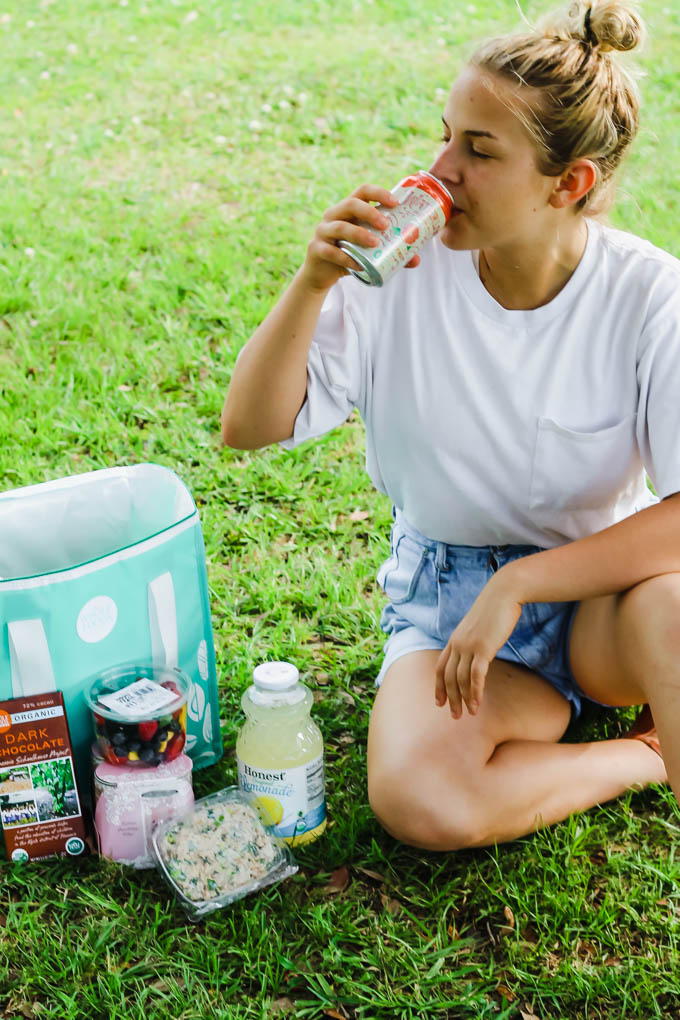 That's where Whole Foods Market comes in! From fresh produce to trail mix in bulk to refreshing drinks, you can stock up before a long summer day at Whole Foods Market.
My main goal this summer is to RELAX and enjoy every single moment, and Whole Foods Market helps me do that by having everything I need to create fresh, wholesome meals and to stock up on snacks that will keep me fueled.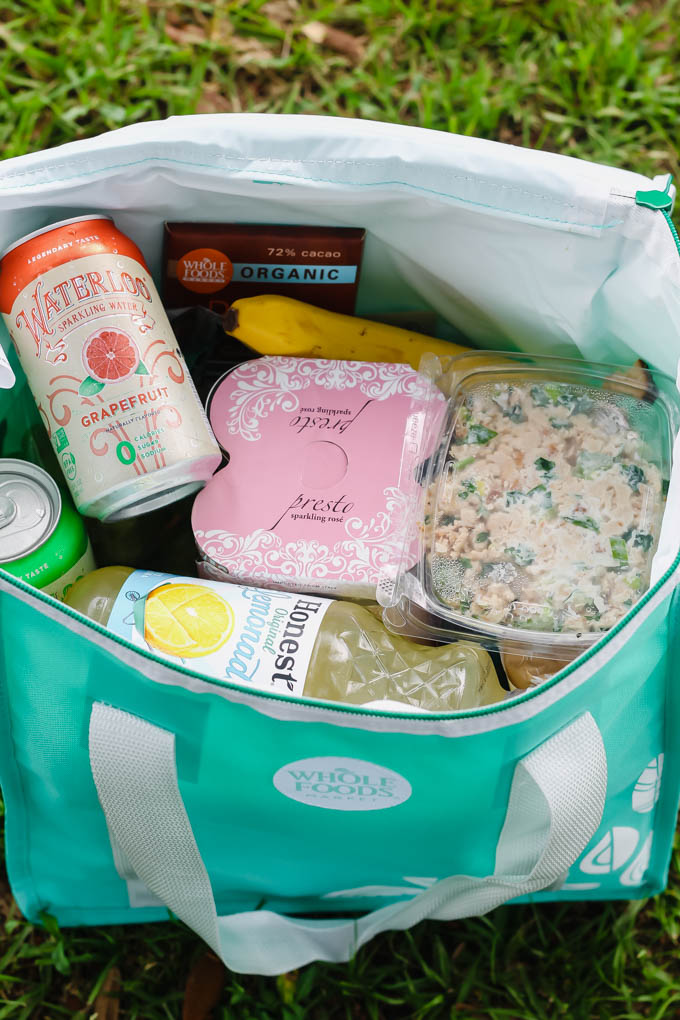 There's no need to bust your budget to pack the perfect summer cooler, either! I like to stock up on summer produce like watermelon, cherries, berries and peaches because they're cheaper (and fresher!) when they're in season.
For snacks like chips, crackers and dried fruit, look for the 365 Everyday Value logo and take advantage of the bulk bins! I like to bring my own jars to fill up with nuts and trail mix. These are easily portable snacks to pack in a summer cooler and a more affordable option as you only pay for the exact amount you want!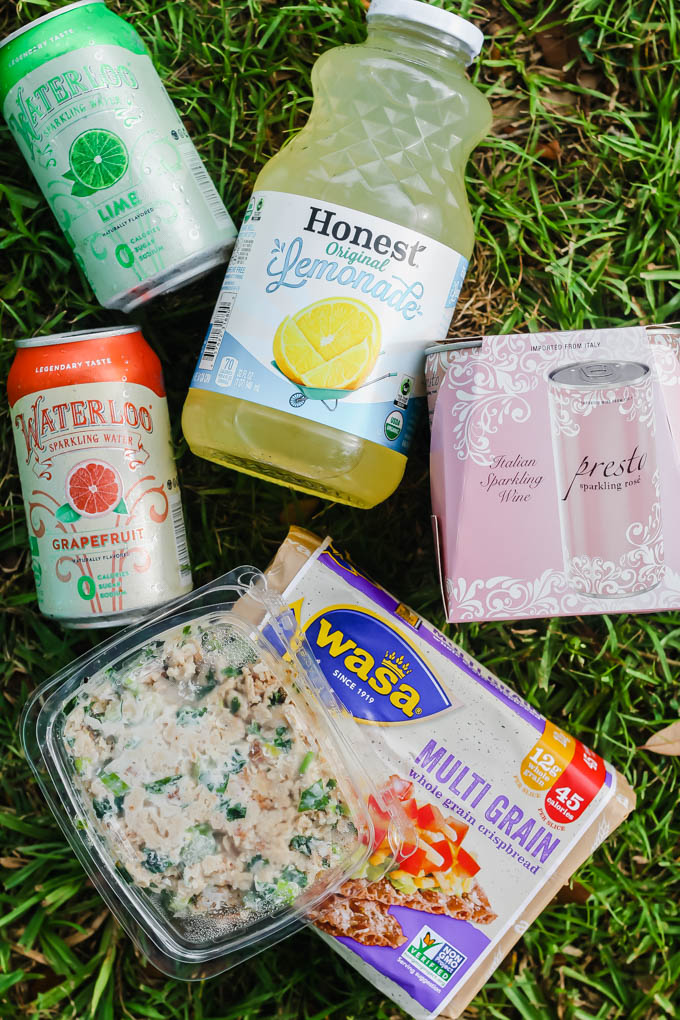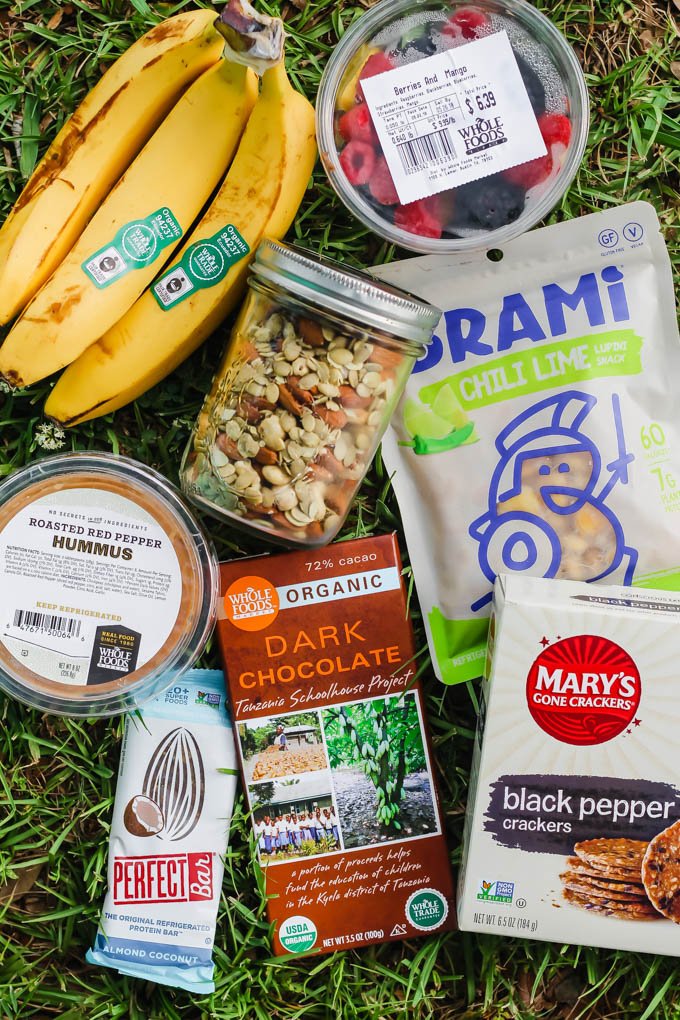 Here are my favorite products from Whole Foods Market for ultimate #CoolerGoals:
FOOD
Classic Chick'n Salad (made with soy chick'n nuggets!) + Wasa Multi Grain Crispbread for dipping

Whole Foods Market Roasted Red Pepper Hummus + Mary's Gone Crackers (Black Pepper)

Bananas (Whole Trade and organic!)

Pre-packaged berries and mango

Strider's Snack Trail Mix from the bulk bins

Brami Chili Lime Lupini Beans

Perfect Bar – Almond Coconut

Whole Foods Market Organic Dark Chocolate
DRINKS
Honest Original Lemonade

Waterloo Sparkling Water (Grapefruit and Lime are my favorite flavors)

Presto Sparkling Rose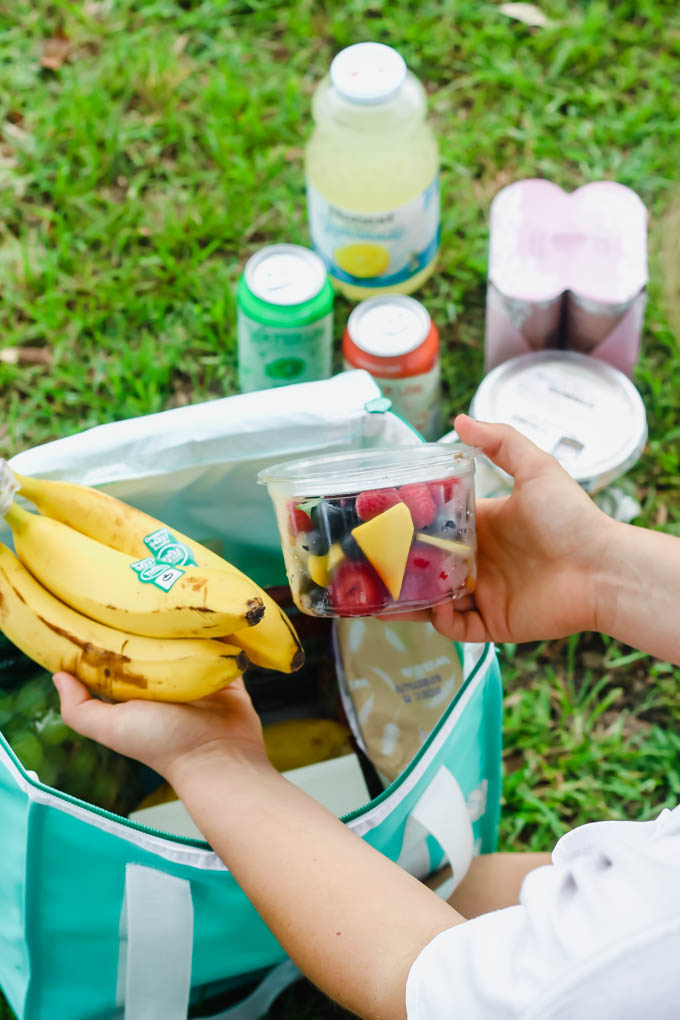 We took my ultimate summer cooler to our local park and had a picnic! The Classic Chick'n Salad (totally vegan!) with Wasa crackers was Cayden's favorite. The fresh cut berries and mango from the Whole Foods Market coolers were my favorite—so juicy and refreshing in the summer heat.
What are your favorite summer snacks? What would you pack in your ultimate summer cooler? #CoolerGoals
Thanks to Whole Foods Market for sponsoring this post! I love working with brands whose products I really love and would honestly recommend. Thank you for supporting this blog!