If you could please take my 2016 Reader Survey, that would help me out a lot! Thanks for supporting me. <3
Oh, 2016.
How do I even start? You were that year that was a pain in the a$$ to go through in the moment, but I know I will look back at you as the year when big transformation happened. Nevertheless, you kind of sucked.
But you also rocked. Some of the most amazing experiences of my life thus far have happened in 2016. Aaaand I also faced some of my toughest challenges yet. I'm happy to say I've come out on the other side much stronger and determined to make 2017 EPIC. Let's reflect back on the highest highs and the lowest lows of 2016, your favorite Emilie Eats recipes, and then we'll chat about what's up for next year.
2016 was an extreme year. A giant rollercoaster that dragged me up and down and up and down until I got really dizzy and needed a nap. It was physically and mentally exhausting, but hey – what doesn't kill you makes you stronger, right?
Let's start with the good. That's always a good place to start. I was able to go skiing and see real snow for the first time in January (and now I'm in love with Colorado❤️). Cayden and I got to experience that together, as well as at least five concerts, a music festival on the beach, a road trip to Austin, TX, hiking, and many home cooked meals in between. I love that boy.
In April, I won Miss LSU-USA. This was huge for me at the time. It was something I wanted so bad and had worked for months to achieve. That came with a lot of other fun opportunities throughout the year, like presenting rings at our ring ceremony and being featured in the band's halftime show at an LSU football game. In front of 100,000+ people. Just let that sink in.
I got to visit the city that has my heart, Chicago, and stay with my bestest blogger friend Addie. We spent the week eating our way through the city and talking about all things food, life and wellness. I am so very thankful to Instagram for such an awesome friend. I also got to intern with THE Rachel Mansfield over the summer!
Then there came little Leo – the apple of my eye, my little baby, the love of my life. This little guy stole my heart as soon as I saw his picture online. He's playful, super cuddly at night, and loves walking all over mommy's laptop when she's trying to work. I love him with my whole heart (except when he tears up five rolls of toilet paper).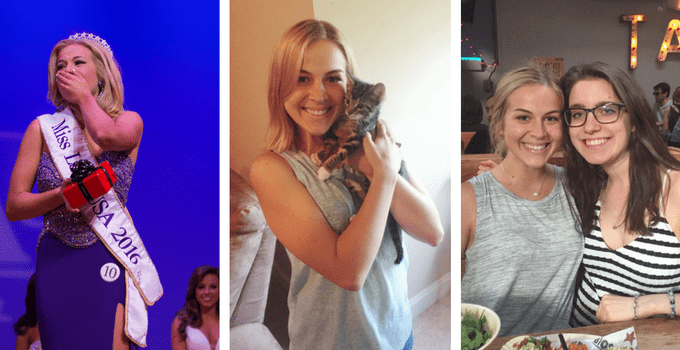 Throughout the year, my business was growing beyond my belief. When I started this blog, I truly just wanted to share and connect with people. The fact that now it has become something so much bigger than that is unbelievable, and I cannot thank all of you enough for letting me do what I love most. I'm not sure how I got this lucky to be so #blessed at 20 years old, but I'm damn thankful for it all.
The rest of the year was filled with school, work, concerts, football games, good food (duh), competing at Miss Louisiana USA, moving twice, cleaning up Leo's torn toilet paper rolls, and finally, some relaxation during the holidays.
So many good things. I am beyond grateful for it all. I'm also grateful for the bad stuff, because that's what shapes us.
I dropped my sorority. I had to let go of people in my life who were not contributing to my happiness or didn't share my values. I lost a big part of the social side of college and spent a lot of time alone (fine with me, since I'm an extroverted introvert).
I overworked myself. A lot. I always read stories of bloggers or work-at-homers who hit this burnout point and break down. I think I never hit that point because I'm constantly burnt out and break down from feeling overwhelmed like, every week. It's something I desperately want to fix in 2017.
I lost my job. I won't say much, but this really made me worry. But, since the world works in magical ways, I met an amazing PR lady the week after and got a job. So, that's that.
Any form of self-care went out the window in 2016. I've never been big on 10-step facial routines or getting manicures, but I rarely had any time to do something that felt good, outside of work. Or get good sleep. That was a joke.
I kind of forgot how to have fun. I've always been a workaholic and a perfectionist (where my type-As at?!), and those tendencies only escalated this year. The work mentality is so strong that even when I'm out with friends, I'm thinking about what I could be doing instead that would be more productive. 2016 was a lot of work and not enough play.
And then there's the big thing: disordered eating and negative body image. The thing that affected all areas of my life and never got out of my head. I've struggled with this before, but not like I did in 2016. It started in January when I started to diet for Miss LSU; once I won, I didn't stop dieting. Things spiraled out of control, but the worst part was that I mostly kept all of my feelings and thoughts bottled up. Please, if you are struggling, reach out to someone.
Disordered eating robbed me of a lot of productivity, a lot of fun, and a piece of my personality. For at least 6-7 months of the year, I wasn't my normal self. My hormones were out of whack (more to come in another post), I had dropped an unhealthy 15 pounds (and still wanted to lose more), and the negativity around food and my body seeped into every area of my life. It was a battle that I fought for months, and still fight today. I've since gained all of the weight back, but I'm slowly learning to love my body for what it is instead of rushing to change it.
To sum everything up, 2016 was an extreme year. Some freaking amazing things happened that I could have never dreamed of, and also I hit some really tough lows that knocked me out. But my favorite part of 2016 was that I truly found who I am. I know what's important to me, what I believe in, my values, and my passions. I may have lost "friends" along the way, but I'm okay with who I am. I feel proud of what I've accomplished and the woman that I've grown to be.
So what's coming in 2017? Well, I have big plans for Emilie Eats. I want to make this a sustainable business that I'm proud of and that you all will be excited for. I will always share with you easy, plant-based recipes, but will probably start sharing more personal stuff as well. I want to connect with more of you on a deeper level. Oh, and lots of YouTube videos are coming, where I'm actually talking on camera – ah! What else would you like to see here?
I'm not going to go into all of my goals and resolutions, but some of them are: get 7-8 hours of sleep every night, work out because it feels good, spend an hour on Sundays for a self-care routine, try to meditate, take the bus to class, paint more, have more fun, get outside often, and just be overall more positive.
Oh wait, did I mention I'm graduating in 2017? Like WHAAAAT🎓 Goal #94034: Get a job.
Now, let's see what recipes you all loved the most this year! You love easy meals and vegan desserts. You're my kind of people. ❤️
1. 10 Healthy Vegan Lunches for Work (or School!)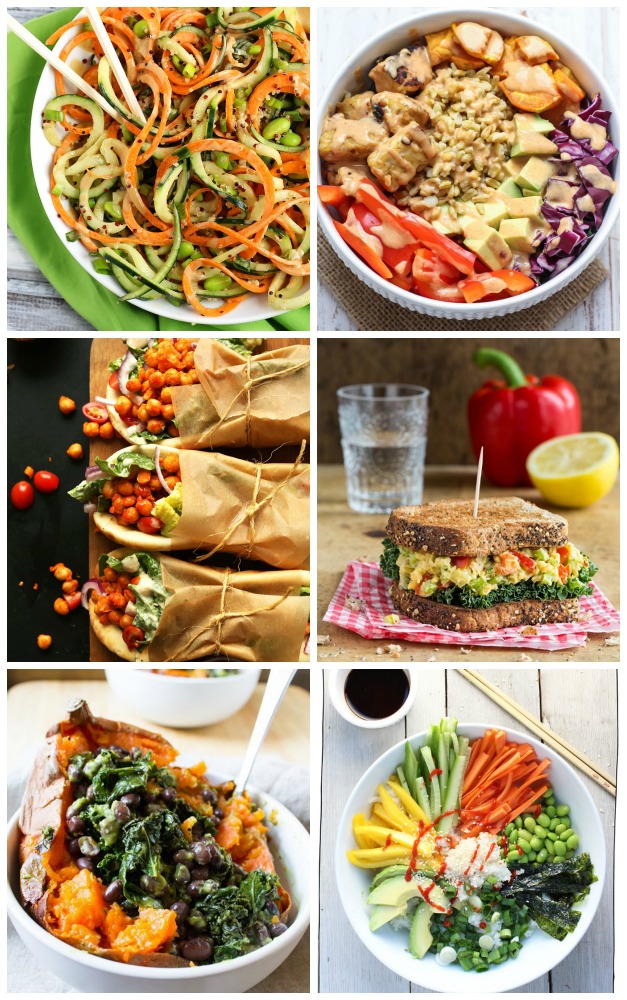 2. Black Bean Quinoa Veggie Burgers (vegan & gluten-free)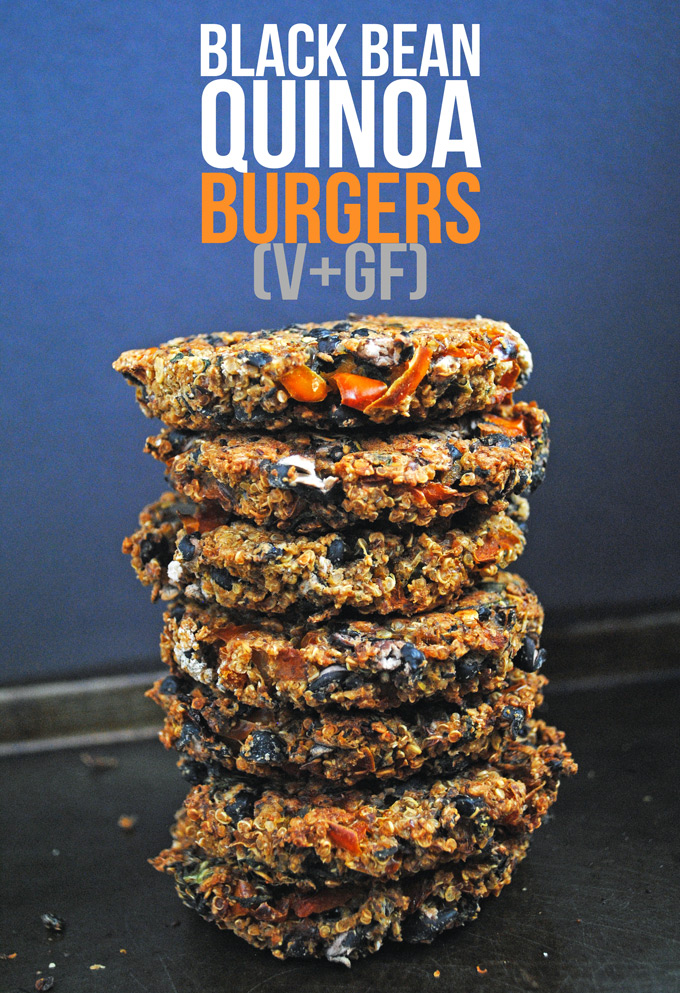 3. Chocolate Chip Almond Butter Bars (vegan & gluten-free)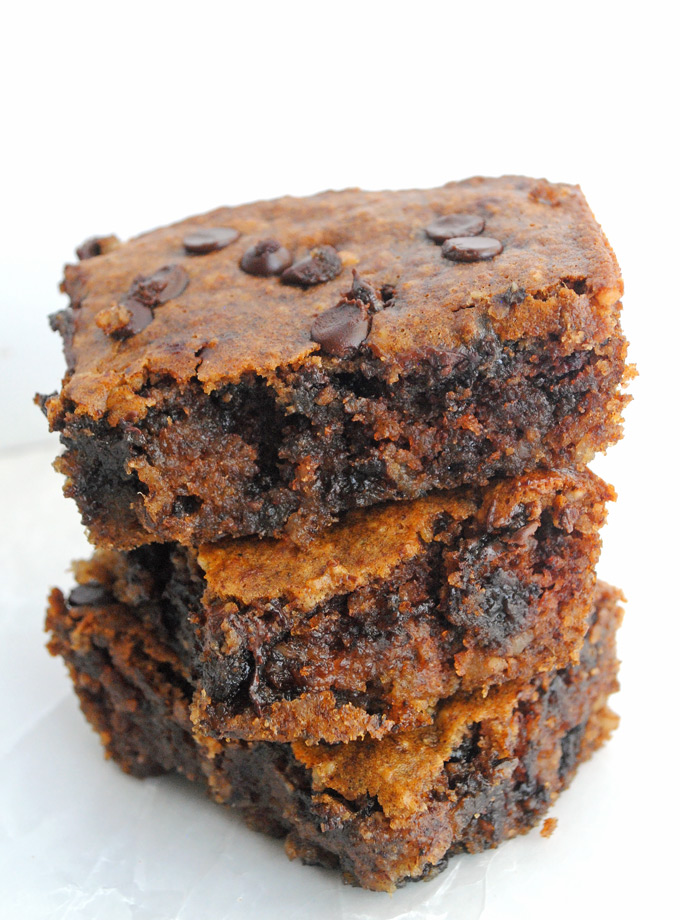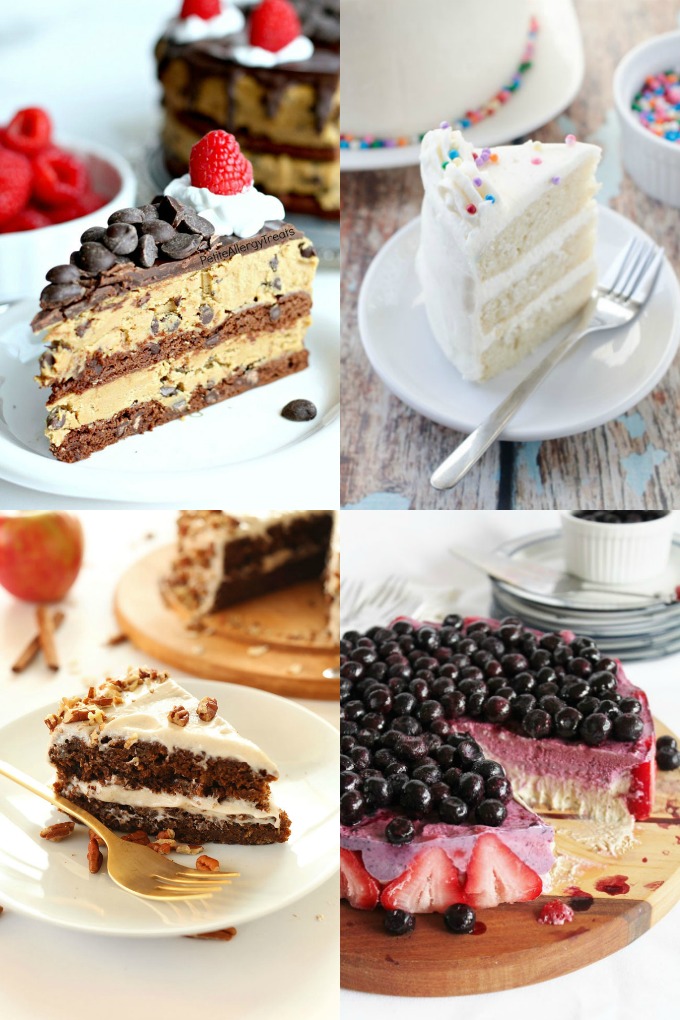 5. Vegan Slow Cooker Black Bean Soup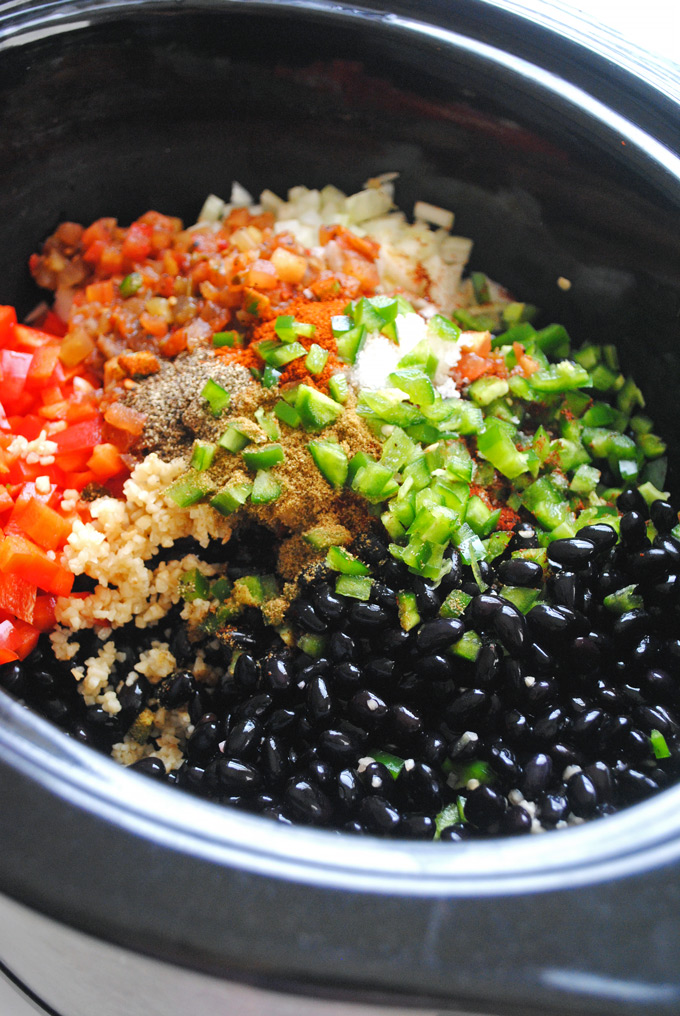 ---
Thank you, from the bottom of my heart, for being here and supporting what I love to do. Your kind words, pictures of my recipes and personal stories make my work so meaningful. Thank you for an amazing year.
If you could please take this survey, I would really appreciate it. Here's to making 2017 the best ever!