Happy Friday! How has your week been? Well, midterms week over here has finally ended? So I thought I'd give you a little look into what I ate today (err, yesterday). Mostly because I didn't have time to photograph any fancy schmancy meals for you. No worries, though–your regularly scheduled recipes shall continue Tuesday!
Sure, I might post all these delicious recipes, but what do I reeeeally eat on a daily basis as a vegan in college on a budget? Without further adieu, here's everything I shoved in my face yesterday! (minus a few spoonfuls of peanut butter?)
For breakfast I had the one, THE ONLY, avocado toast. If you haven't tried this yet, are you even alive? Okay, kidding, but seriously go make this now for your next meal. I use sprouted Ezekiel bread! Plus a side of grapes.
I have class from 10:30 a.m. to 3:00 p.m. on Tuesdays and Thursdays so it's important for me to have a super filling breakfast or I'll get super hangry…and no one wants that.
I enjoyed a simple lunch of a sweet potato and a salad after my last midterm YAS. This is a pretty normal salad for me–baby kale, spinach, carrots, cucumbers, beets, olives,  and chickpeas for dat protein. I've also been loving coffee every now and then, so I had a cup with almond milk.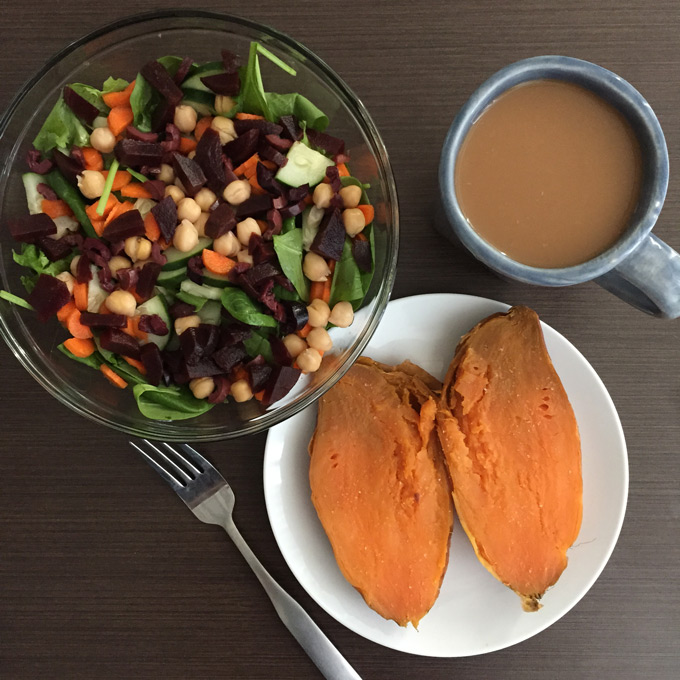 I usually always have a piece of fruit mid-afternoon and today I had a Honeycrisp apple 'cause FALL!!! These things are so crispy, juicy, sweet, slightly tart. Ah, just delicious.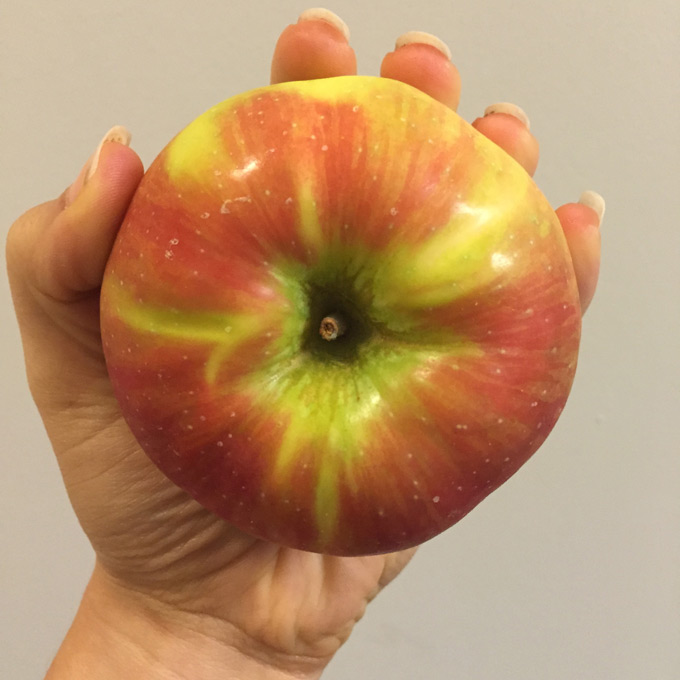 Then I procrastinated for about 6 hours and got absolutely nothing important done. Like, what am I even doing? Oh well. I'll catch up later.
What I DID do was make a really delicious dinner of baked acorn squash stuffed with black beans, brown rice, and spinach, topped with a maple-tahini sauce. I only had one half, but it was gooooooood.
Then a couple dates 'cause you need a little sweetness in your life.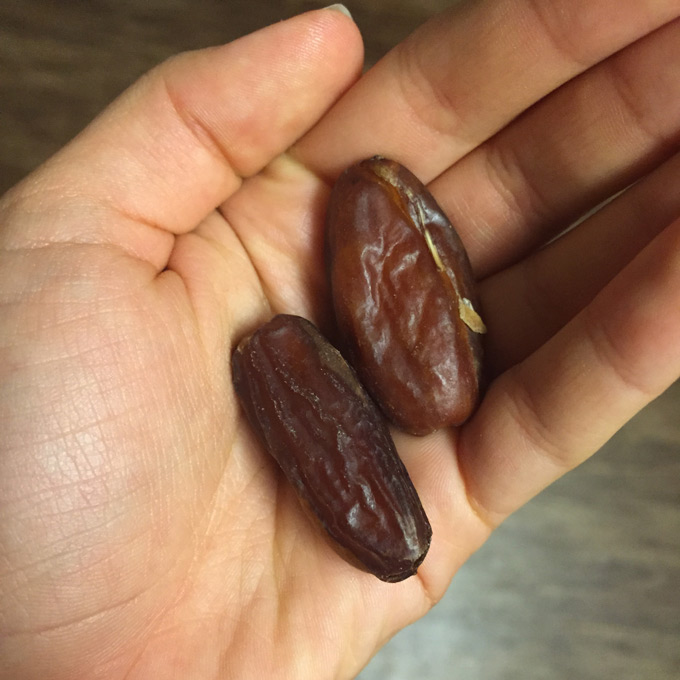 Now I'm off to work on a paper for Tuesday that I haven't even started yet? Cheers to college!
Let me know if you like this kind of post! What do you usually eat in a day?