Nothing says fall more than a good bowl of chili and freshly baked cornbread.
Fall is the best season. The weather is getting cooler, the leaves are changing…well, not so much in Louisiana, where the weather is either African savanna or Arctic winter. BUT, I dream of picturesque cities where the streets are lined with orange leaves, people are enjoying the beautiful weather, and everyone curls up at the end of a day to a warm, comforting chili or soup.
And you obviously can't do chili without cornbread, am I right???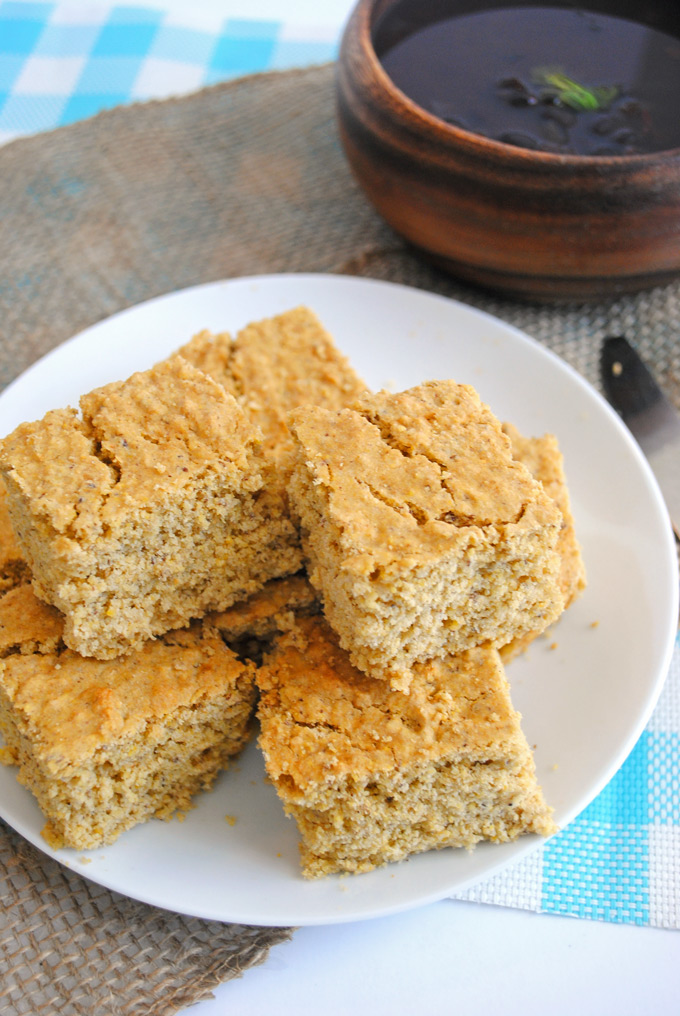 This healthy cornbread is vegan, gluten-free, and has minimal oil. WIN! Oh, did I also mention that it's tender, fluffy, and perfectly sweet? Oops, must've forgotten that part. Now you know!!
This would be perfect for your next dinner party or family gathering. Already planning your Thanksgiving menu? Add this to your list! I know I definitely will.
Make sure you put the maple syrup out–you think cornbread can't get any better until you pour a little maple syrup on it! And then you'll be all like, ohemgee where has this been all my life whilst stuffing your face with about 7 more pieces of cornbread heaven.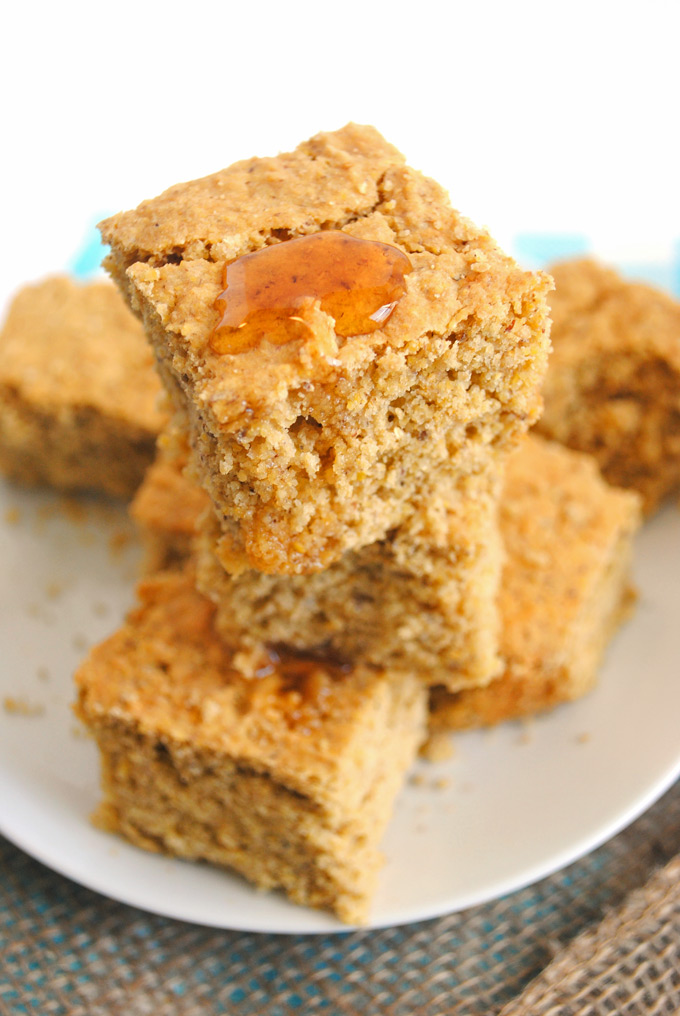 I legit can't stop eating this cornbread, so I'm going to have to send some home with my boyfriend. I have no control when it comes to cornbread and I'm not ashamed of it.
So, folks, here's to picturesque fall days and cozy nights, sitting around watching The Mindy Project (is that just me?) and eating massive amounts of chili and cornbread. Cheers to that!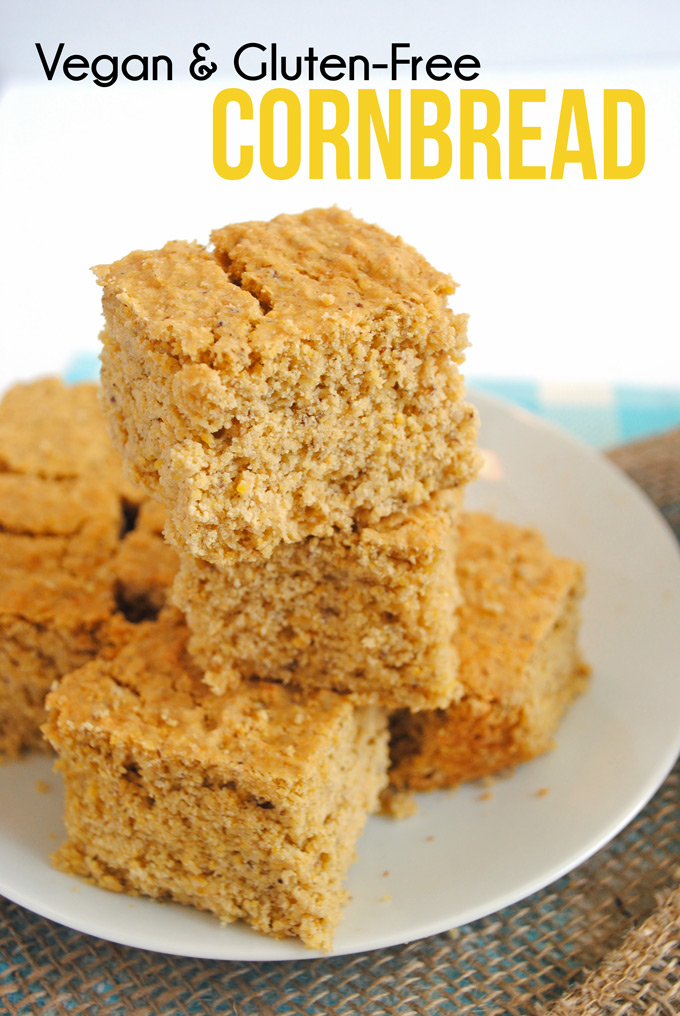 Print
How to make:
Healthy Cornbread (vegan + gluten-free)
This healthy cornbread is vegan, gluten-free, & perfect as a side dish for your next dinner party. No refined flour, butter, or sugar!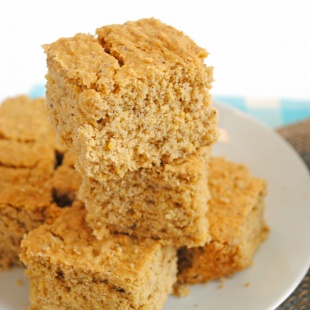 Ingredients
1 tablespoon

flax meal +

2 1/2 tablespoons

water

1 cup

unsweetened almond milk +

1 teaspoon

apple cider vinegar

1 1/2 cups

organic fine cornmeal

1/2 cup

oat flour

1 1/2 tablespoons

baking powder

1 teaspoon

salt

1/4 teaspoon

baking soda

1/4 cup

unsweetened applesauce

2

–

3

tablespoons coconut palm sugar, depending on how sweet you want your bread

1 tablespoon

coconut oil, melted, or grapeseed oil
Instructions
Preheat oven to 400F. Grease an 8-inch x 8-inch pan or line with parchment paper.
In a small bowl, combine flax meal and water; set aside in the fridge. In another small bowl, stir together milk and vinegar. Let the mixtures sit for 10 minutes.
In a large bowl, place cornmeal, oat flour, baking powder, baking soda, and salt; stir.
In the bowl with the milk mixture, add the flax egg, applesauce, sugar, and oil. Whisk to combine.
Slowly pour wet ingredients into the dry ingredients. Stir until just combined, but do not over-mix.
Pour the batter into the prepared pan. Bake for 21-23 minutes, or until a toothpick comes out clean. Remove from the oven; let the bread cool in the pan for a few minutes before cutting. Serve with a hearty bowl of chili or as a side dish for just about anything.