I feel like breakfast gets the short end of the stick on holidays. Everyone's always ready for a hearty dinner complete with satisfying sides and entrees and, of course, lots of desserts. Don't get me wrong, I live for savory holiday dinners.
But lettuce not forget that breakfast is the most important meal of the day, the very thing that finally gets us out of bed after we've hit the snooze button four times (or is that just me?). I literally go to sleep excited to wake up to eat breakfast, and that definitely doesn't change over the holidays. This is the time of *mindful* indulgences, decadent breakfasts, and meals shared with our loved ones.
Alas, my friends, you can have your cake and eat it too–you can still have a mouth-watering holiday breakfast that's also healthy. Made with real ingredients you can feel good about. And made with love❤️
Without further adieu, here are 10 seriously delicious healthy holiday breakfast recipes from my fave bloggers on the web. They rock and so do these breakfasts, so you should definitely add one (or two, or ten) to your breakfast meal plan this holiday season. Enjoy!
1. Whole Wheat Vegan Cranberry Orange Bread
A hearty loaf with fresh cranberries and wintry citrus is a great way to enjoy some seasonal produce. You could even make it into muffins!
2. Vegan Apple & Gingerbread Baked Oatmeal from Diary of an Ex-Sloth
I started drooling the minute I saw this recipe from Giselle (no shame). It's literally my three favorite things ever–apples, gingerbread, and oatmeal. It doesn't get easier than a big breakfast bake on a holiday morning.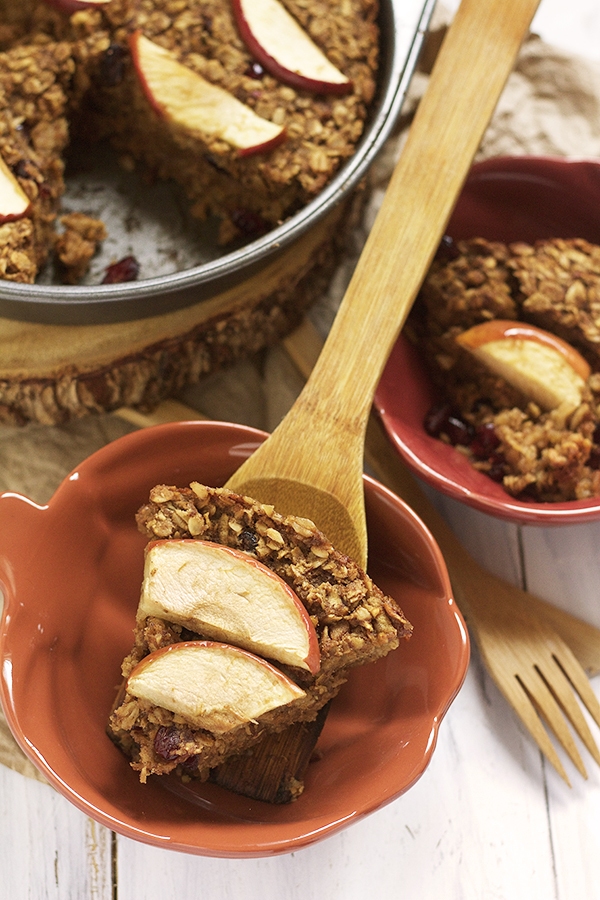 3. Cinnamon Apple Pumpkin Pie French Toast from Veggies Don't Bite
So many delicious flavors going on here. This french toast is super decadent but still made with real, whole ingredients! Impress your family with this banging' breakfast.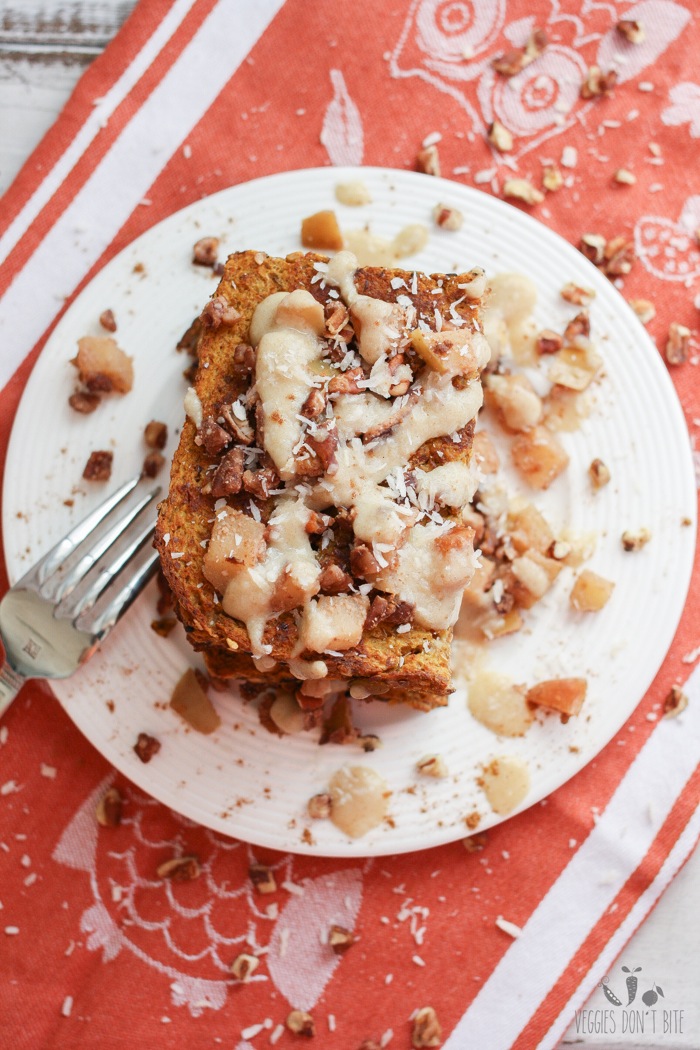 4. Healthy Peppermint Mocha from The Balanced Berry
Of course you need some festive coffee to go with your breakfast! This chocolatey drink is infused with a touch of peppermint extract to give you all the Christmas feels.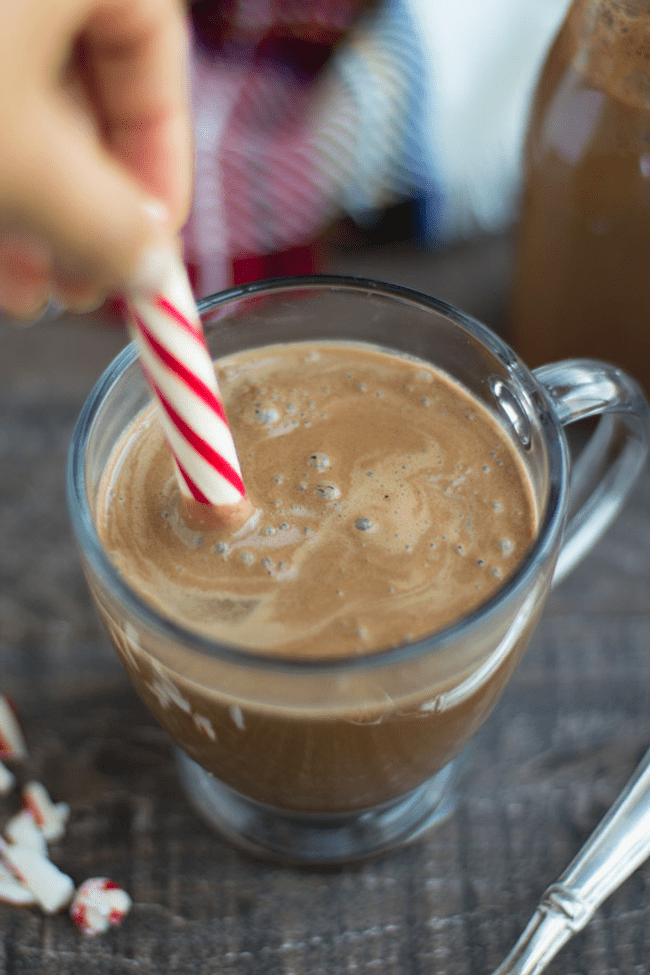 5. Cinnamon Spice Granola from In It For the Long Run
Of course Georgie the 'Nola Queen? hooked us up with some perfectly spiced granola. Enjoy a big bowl with some almond milk, or coconut whipped cream if you're feeling feisty. Plus a few handfuls later 'cause it's just that good.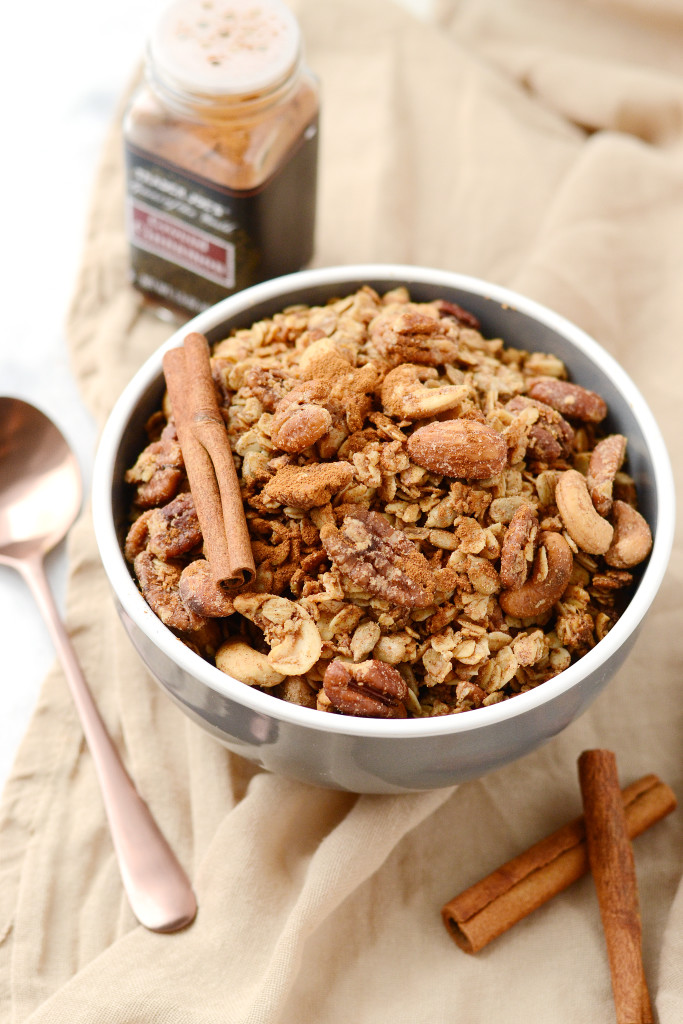 6. Peanut Butter and Jelly Stuffed Pancakes
Childhood classic ➡️ your new favorite pancake recipe. A huge stack of these ooey gooey pancakes are a great way to start off your holiday morning. Don't forget the maple syrup!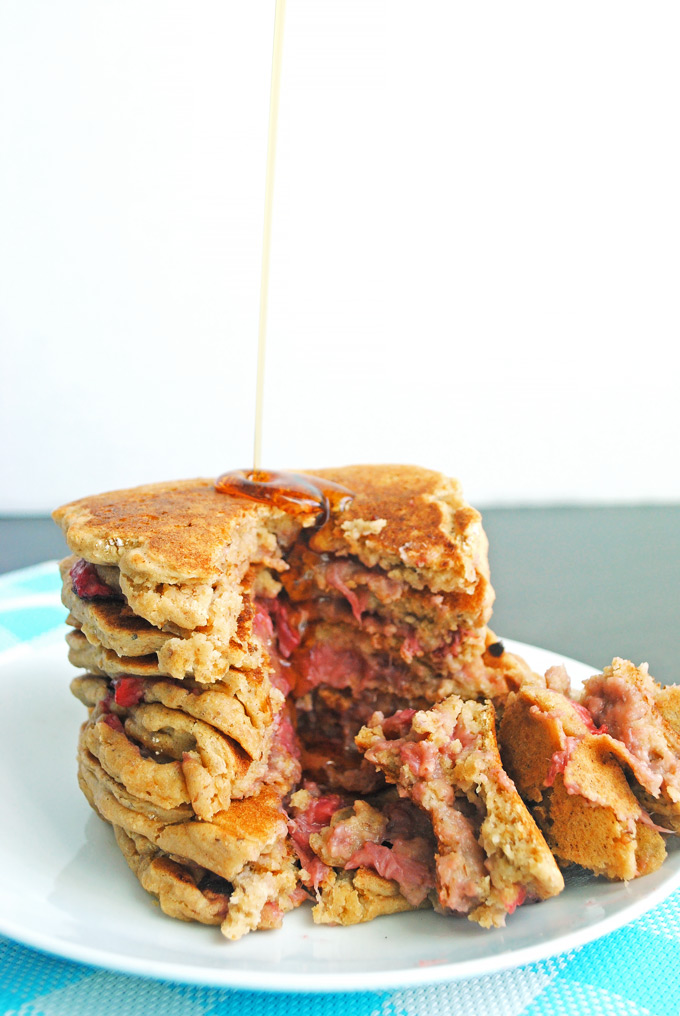 7. Carrot Cake Waffles (gluten-free) from Making Thyme for Health
I'm always looking for more ways to sneak some veggies into my meals, so…carrot cake counts, right? It does when it's these healthy carrot cake waffles! Perfect for all your gluten-free friends or kiddos.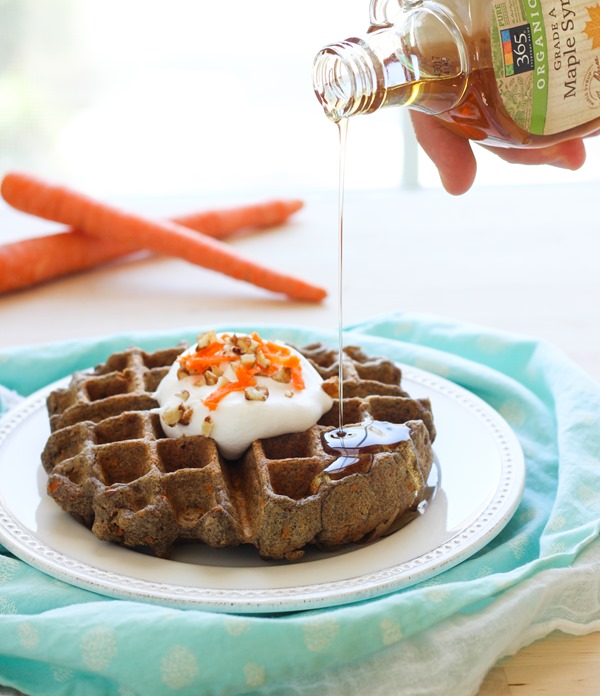 8. Cinnamon Bun Pancakes from The Big Man's World
Arman never lets us down with his sweet treats that are still somehow healthy. These pancakes definitely don't disappoint because they taste just like a cinnamon roll! Keep doing yo' thang, Arman.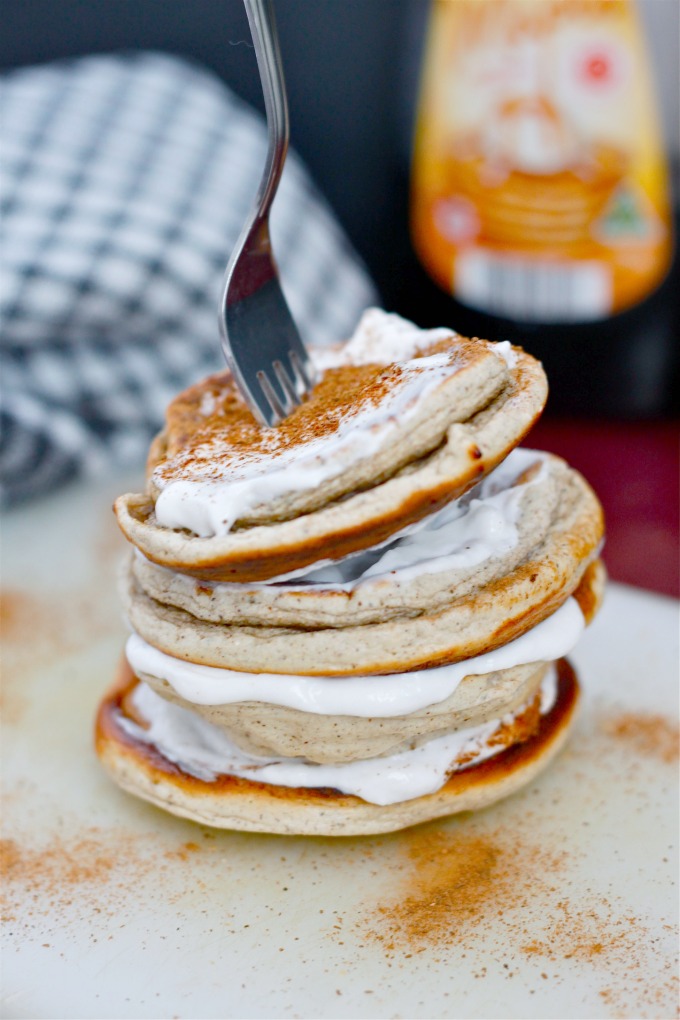 9. Chocolate Gingerbread Muffins (gluten-free) from The Healthy Maven
Gingerbread? I'm in. Chocolate PLUS gingerbread…OMG. These muffins are basically like dessert but of course they're healthy! Nothing's better than a warm muffin fresh out the oven.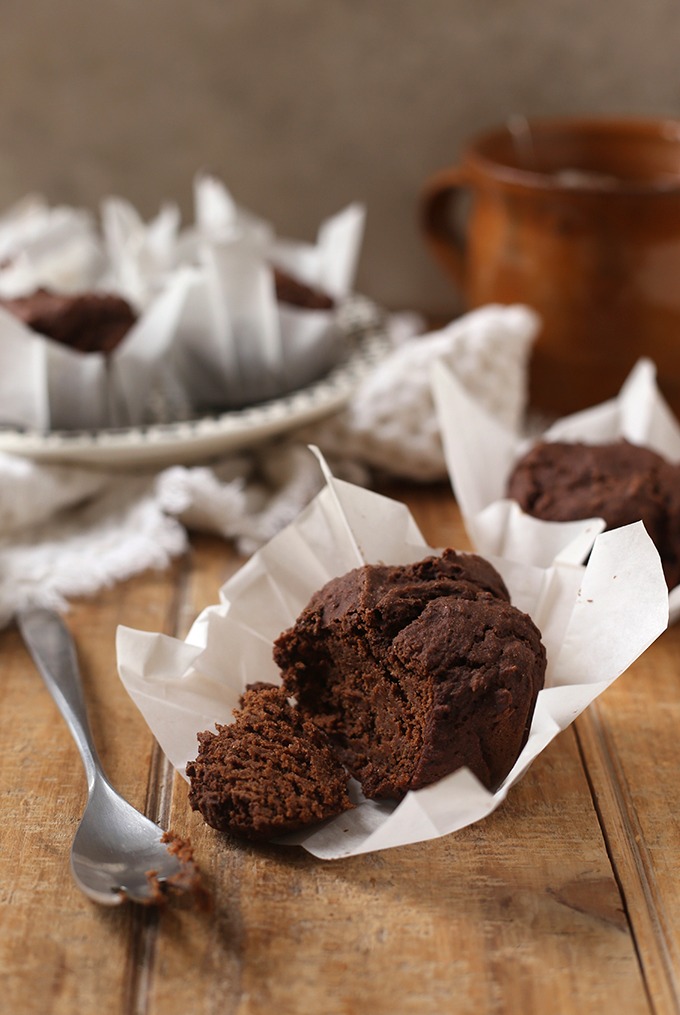 10. Vegan Pumpkin Cinnamon Rolls from Minimalist Baker
You can't do a decadent holiday breakfast round-up without cinnamon rolls, amiright?! It's never too late for pumpkin, so throw that shiz in some delicious dough-y goodness and top with that irresistable glaze.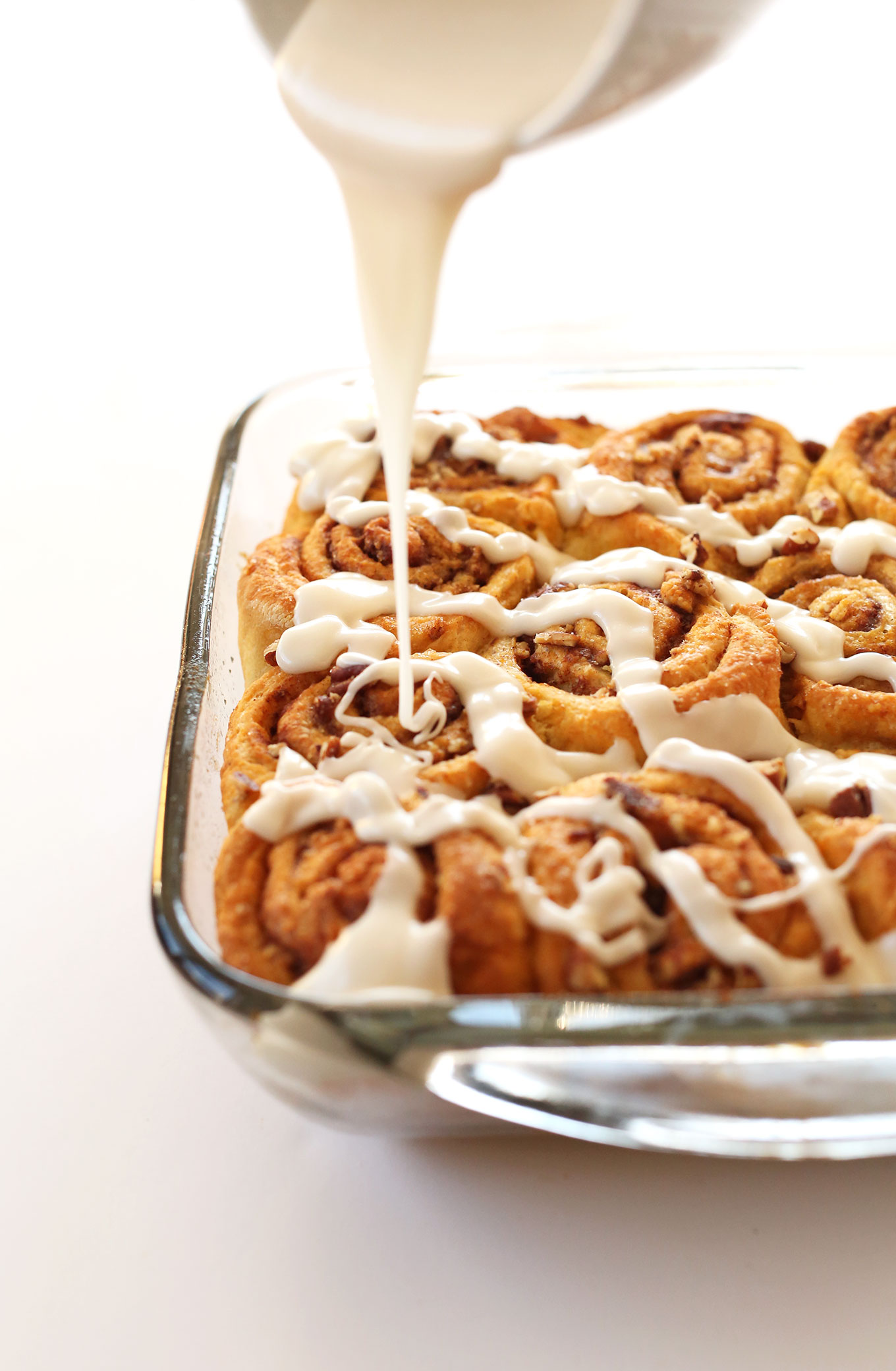 What do you plan on having for breakfast this holiday season? Do you have any breakfast traditions? Let me know in the comments!
Want to save these healthy holiday breakfast recipes for later? Pin it!