Why does dinner get all the hype for the holidays? These 10 vegan holiday breakfast recipes will be your favorite festive foods this year!
10 Vegan Holiday Breakfast Recipes
I feel like breakfast gets the short end of the stick on holidays. Everyone's always ready for a hearty dinner complete with satisfying sides and entrees and, of course, lots of desserts. Don't get me wrong, I live for savory holiday dinners.
But lettuce not forget that breakfast is the most important meal of the day, the very thing that finally gets us out of bed after we've hit the snooze button four times (or is that just me?). I literally go to sleep excited to wake up to eat breakfast, and that definitely doesn't change over the holidays. This is the time of decadent breakfasts and meals shared with our loved ones.
So I've rounded up 10 seriously delicious vegan holiday breakfast recipes that will get you just as excited about your first meal of the day as you are for your big holiday dinner. You should definitely add one (or two, or ten) to your breakfast meal plan this holiday season. Enjoy!
A hearty loaf with fresh cranberries and wintry citrus is a great way to enjoy some seasonal produce. You could even make it into muffins!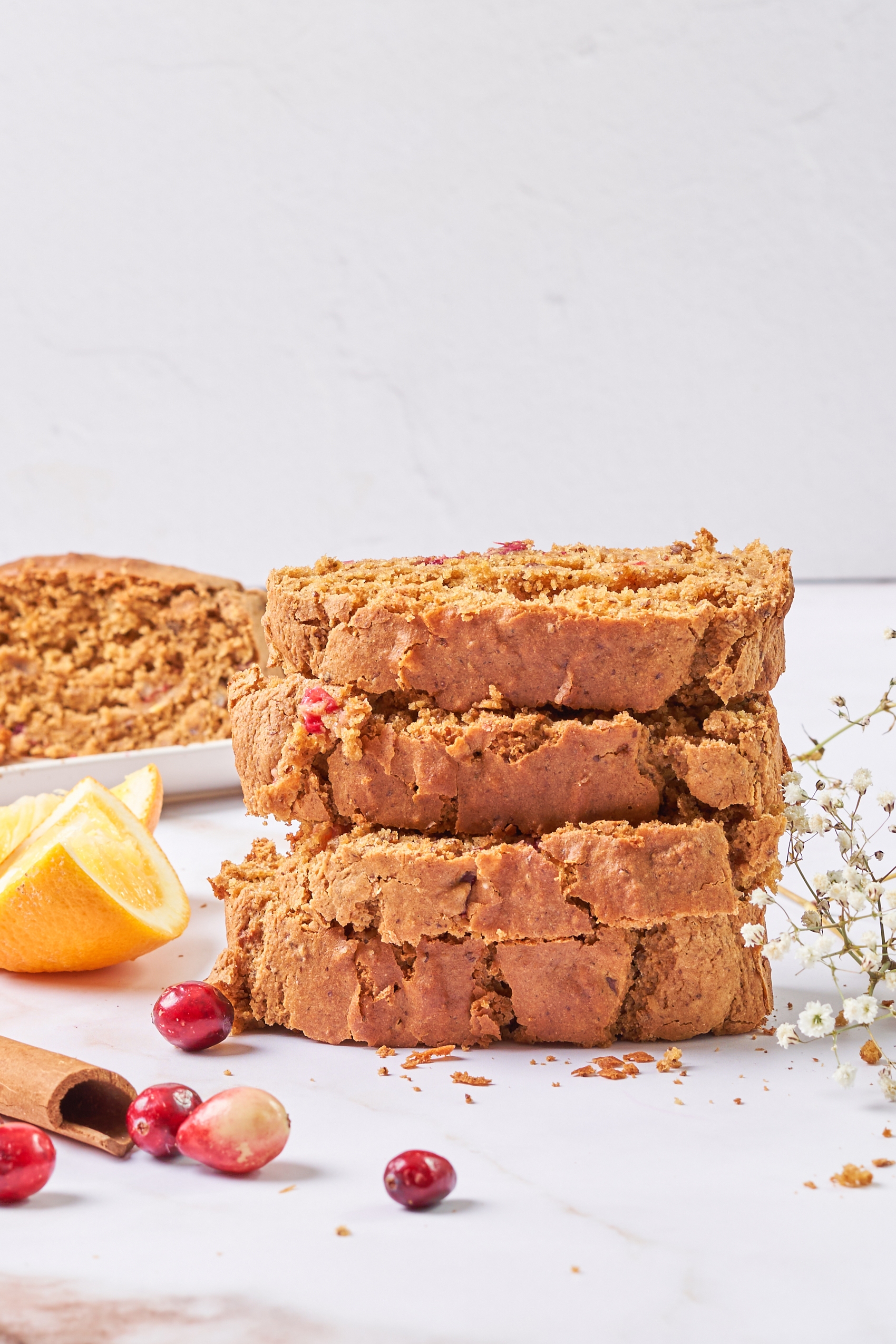 Gingerbread shouldn't just be reserved for cookies! All of the warming baking spices are packed into these vegan baked donuts.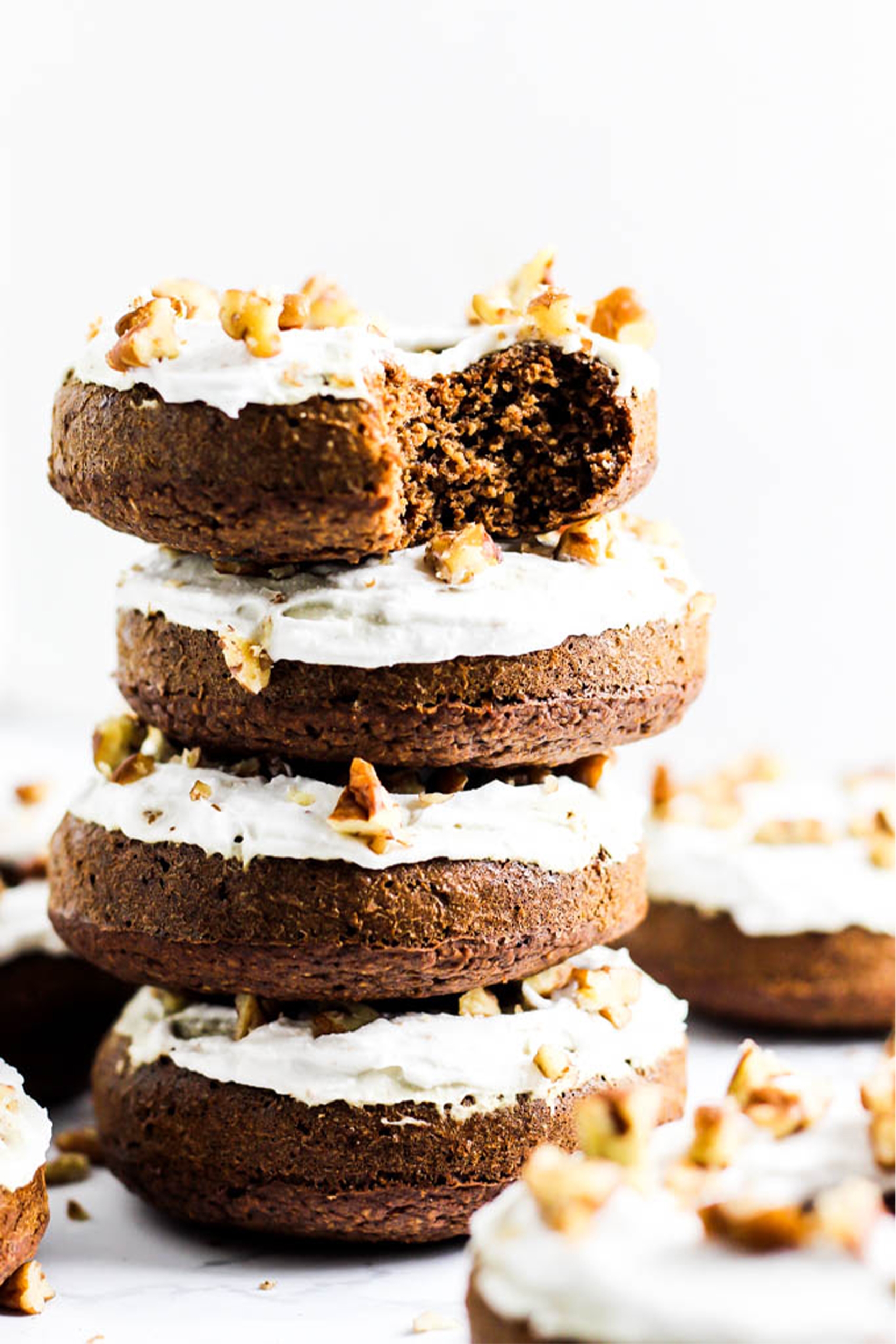 Yes, you can make a vegan-friendly savory breakfast casserole! This is an easy breakfast bake that's inspired by the egg-based casseroles you may have enjoyed growing up – just without the eggs!
What's better than french toast? French toast with a spiced apple pie topping! This is a simple breakfast that comes together quickly and tastes like dessert!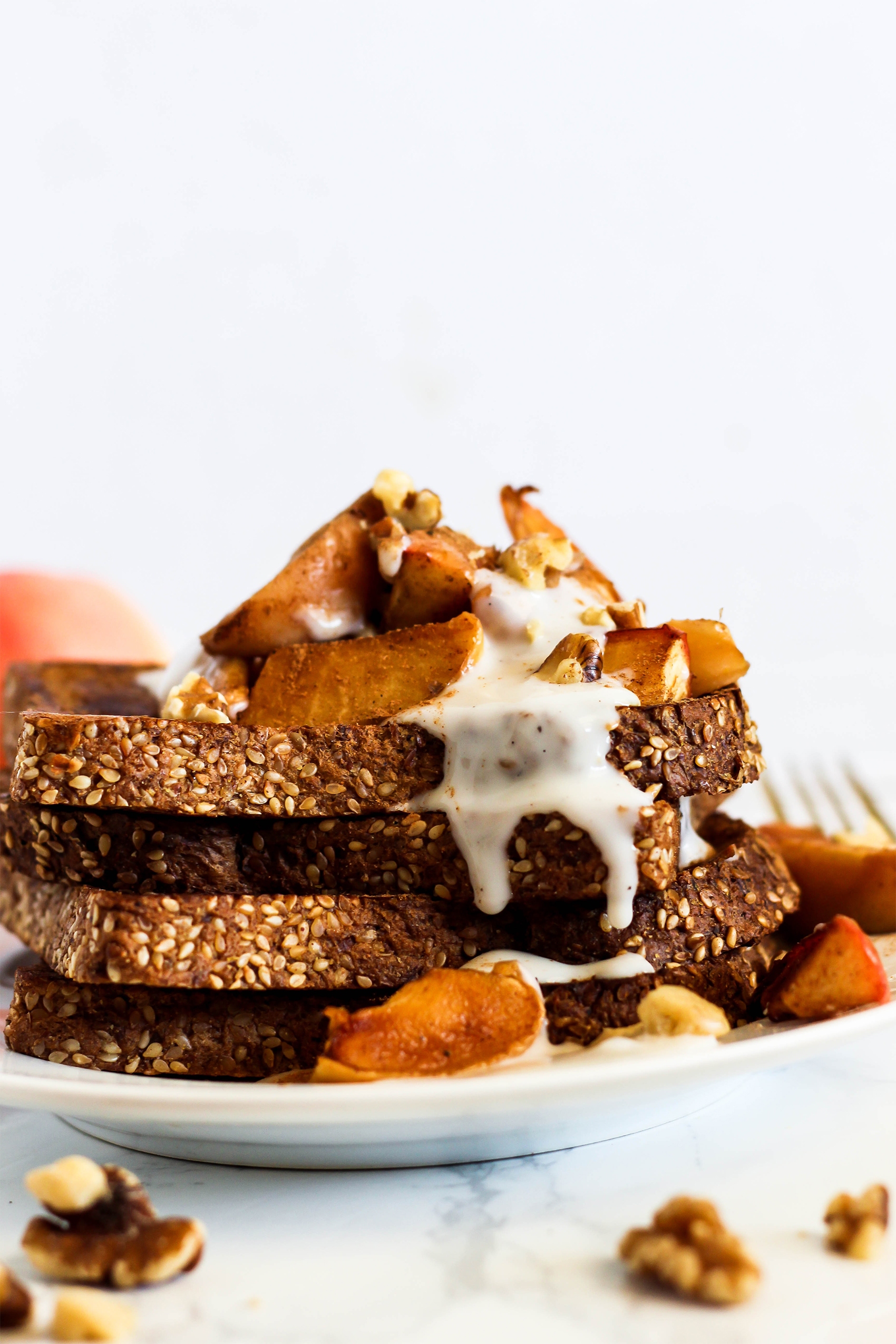 Quiche is practically made for the holidays. And you'd never know that this vegan quiche is egg-free! Plus, the red and green colors from the tomatoes and basil make it feel extra festive.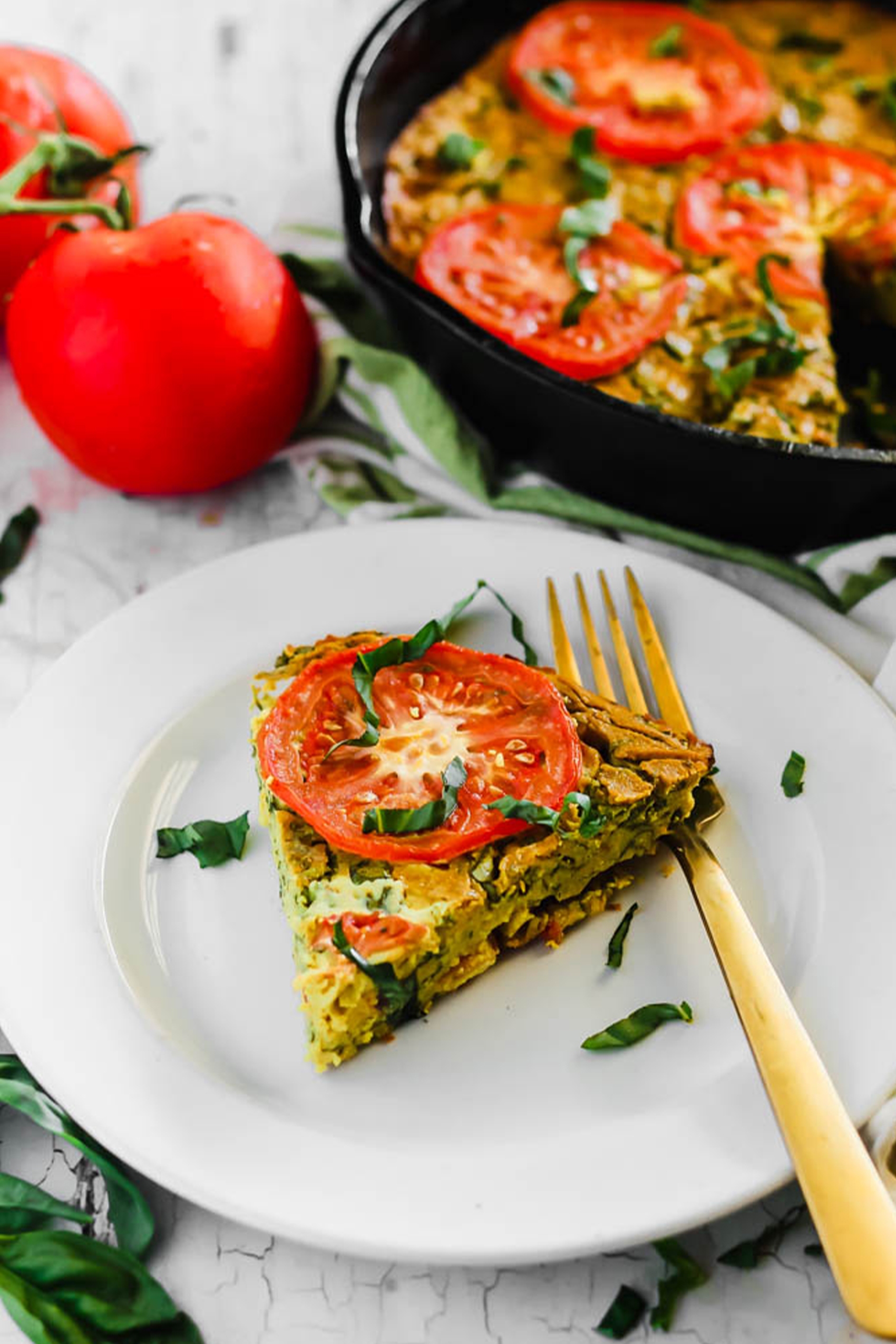 I mean come on, what beats a cinnamon roll for the holidays? Spicy, sweet, sticky and covered in a delicious frosting. What's not to love?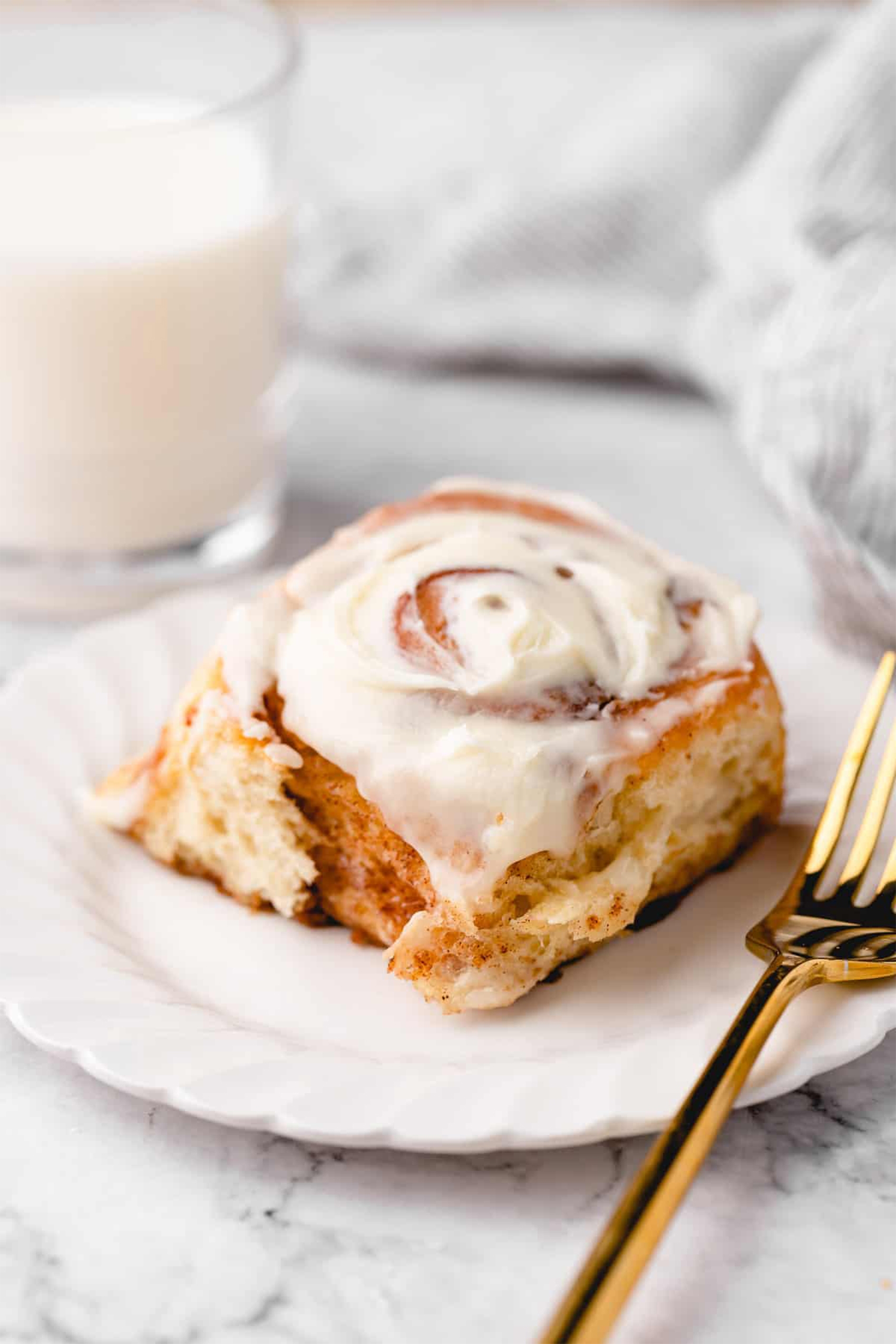 This vegan coffee cake is perfect for the holidays with its spiced pecan crumble topping! Plus, it comes together in one bowl in under an hour for a fuss-free holiday morning!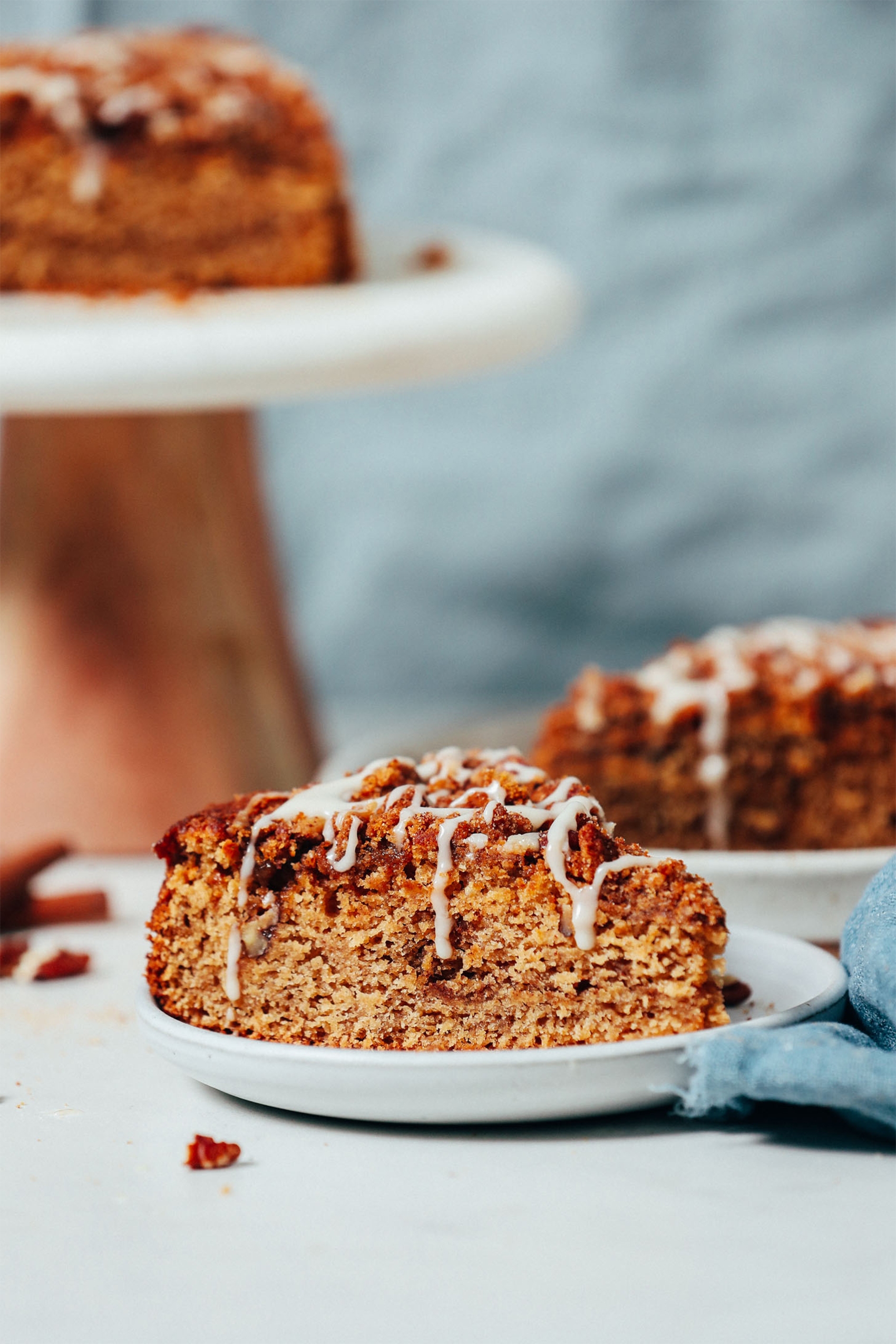 Whip up this vegan strata the night before so that you can fully enjoy your morning celebrating! Simply pop it in the oven an hour before you're ready to eat breakfast!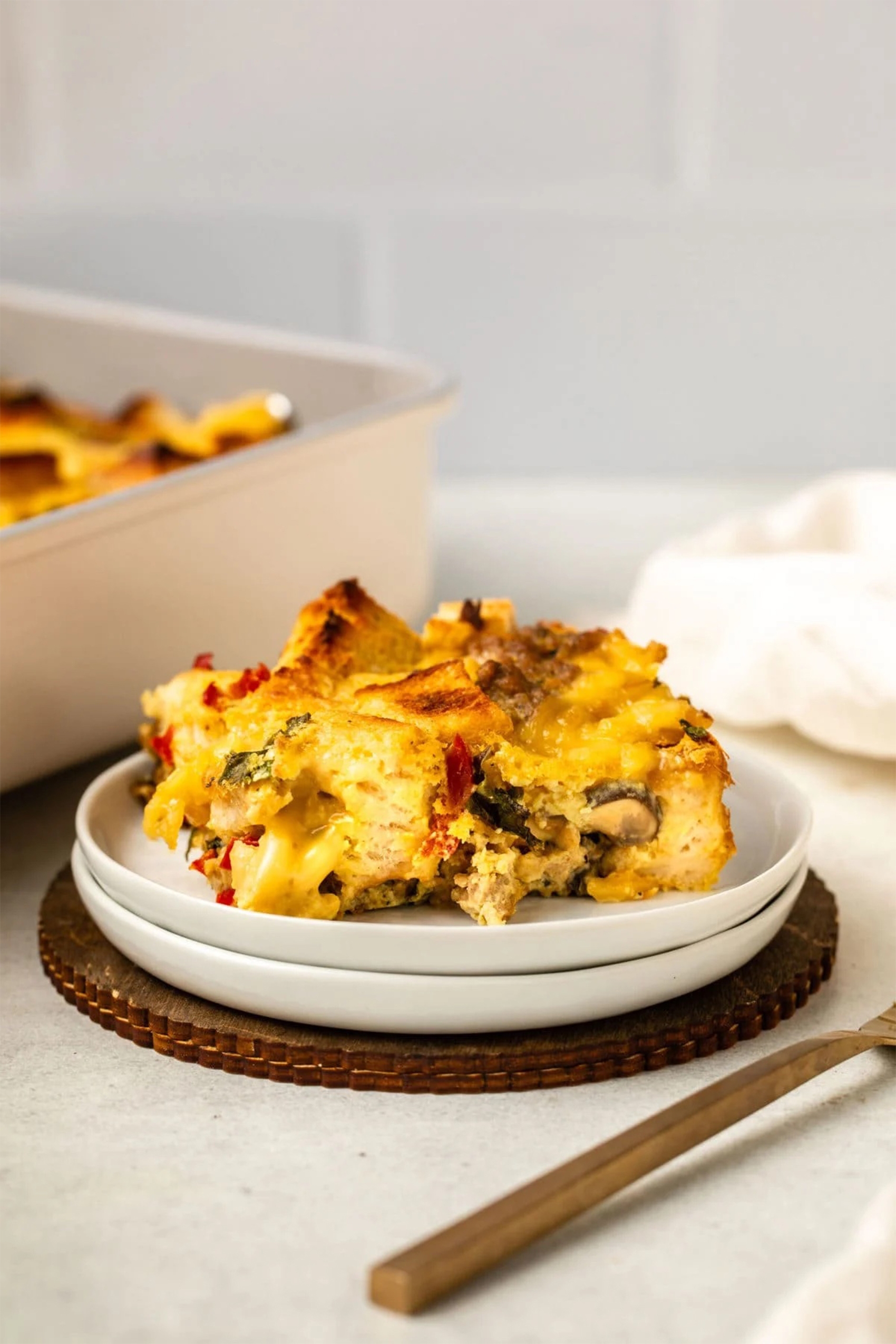 Whether you love or hate eggnog, you will definitely love these muffins! Bake up a batch of these vegan eggnog muffins to enjoy with your loved ones.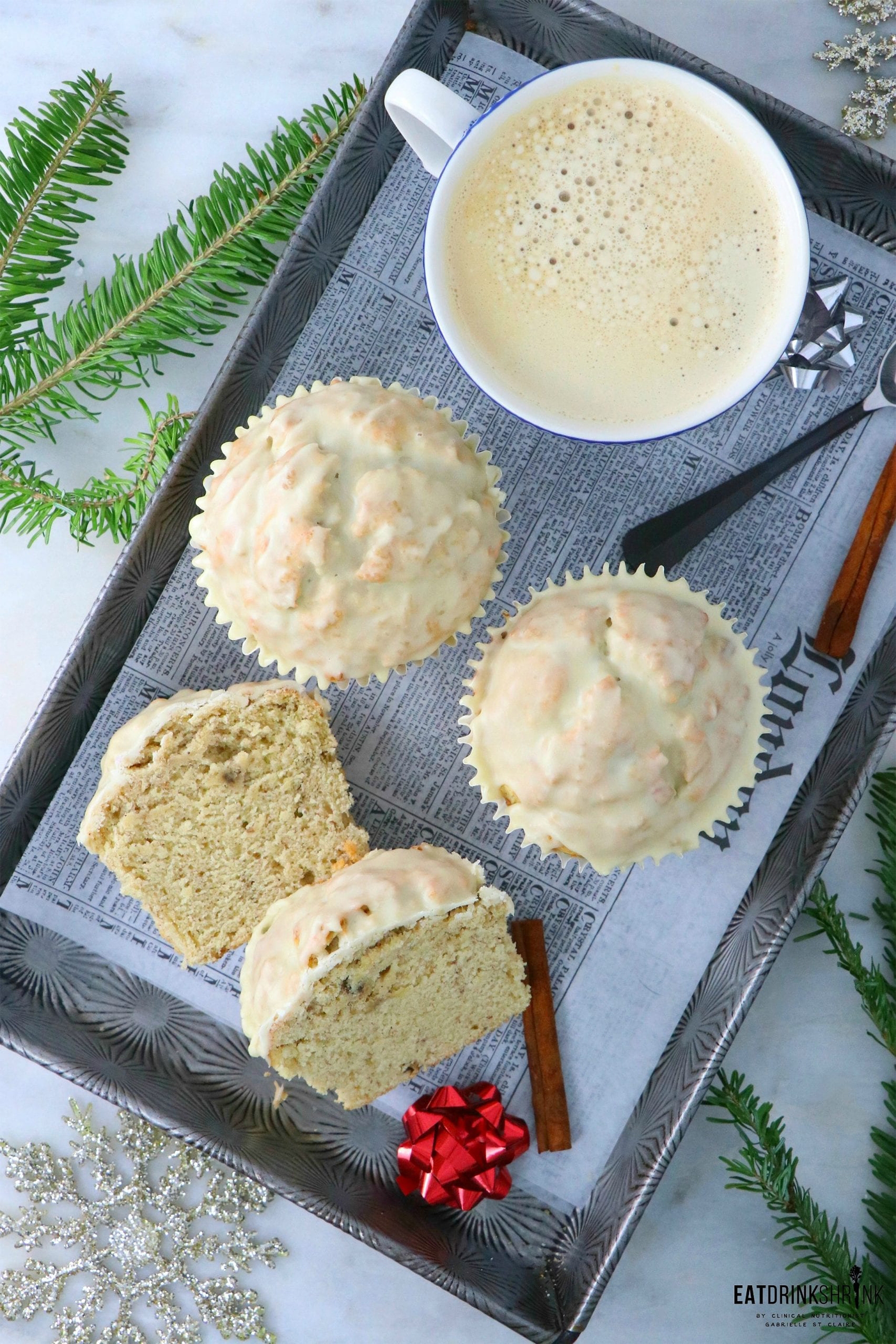 Spicy, sweet and perfect with your morning cup of tea or coffee! A batch of homemade vegan scones is the perfect way to start the holiday.