I know I always talk about savory > sweet, but if there's one thing I love most about summer… it's lots of ICE CREAM. I scream, you scream, we all scream for vegan ice cream. So grab a spoon & a bowl, because we've got lots of ice cream to devour!
I have to say that my all-time favorite ice cream flavors are vanilla and chocolate chip cookie dough – basic, I know. BUT all of these delicious vegan ice cream recipes are inspiring me to try some new flavors. Sea salt caramel coconut? Key lime?? Wild blueberry lavender coconut?! I'm drooling. There's something in here for everyone!
I hope you all get to try some of these vegan ice cream recipes this summer. Tell me – what's your favorite ice cream flavor?
Let's get to the good stuff!
1. Chunky Monkey Banana Ice Cream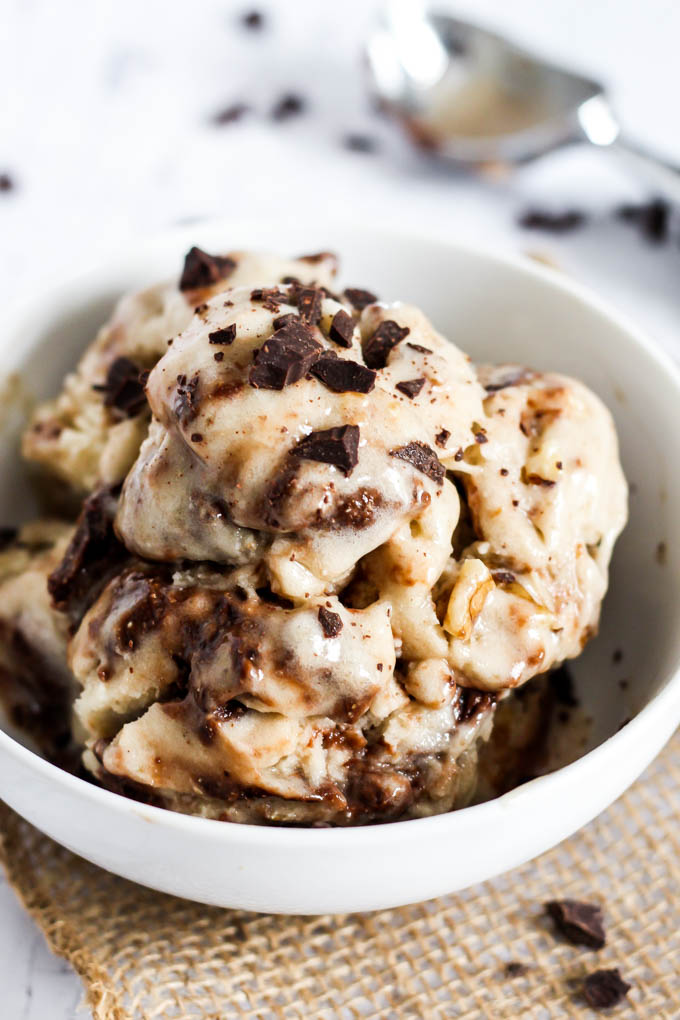 2. Blueberry Vegan Frozen Yogurt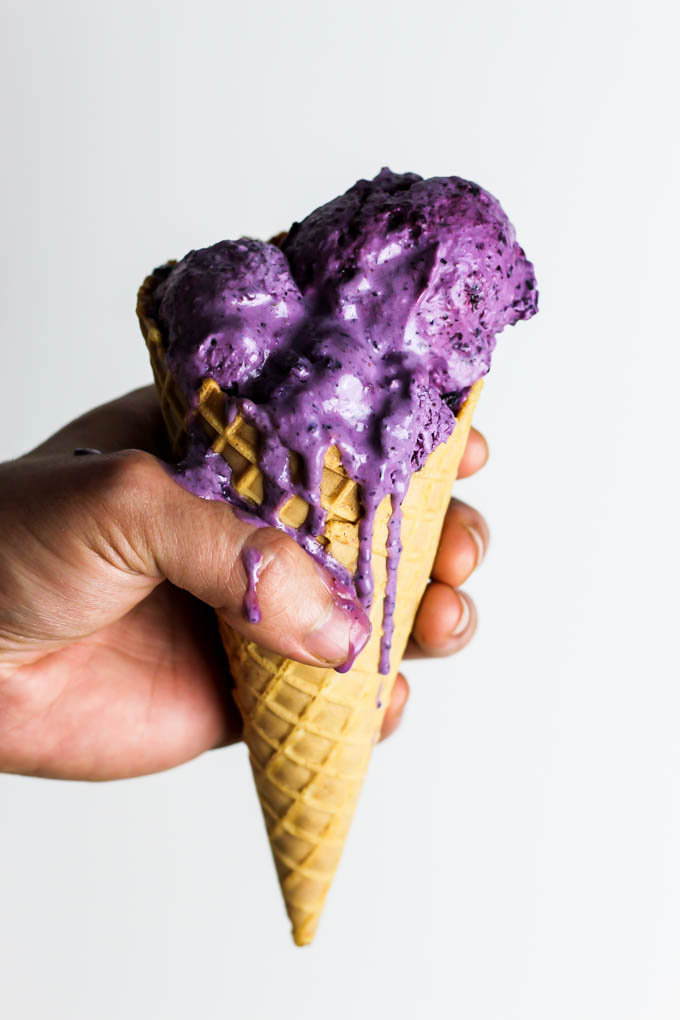 3. 3-Ingredient Cherry Watermelon Sorbet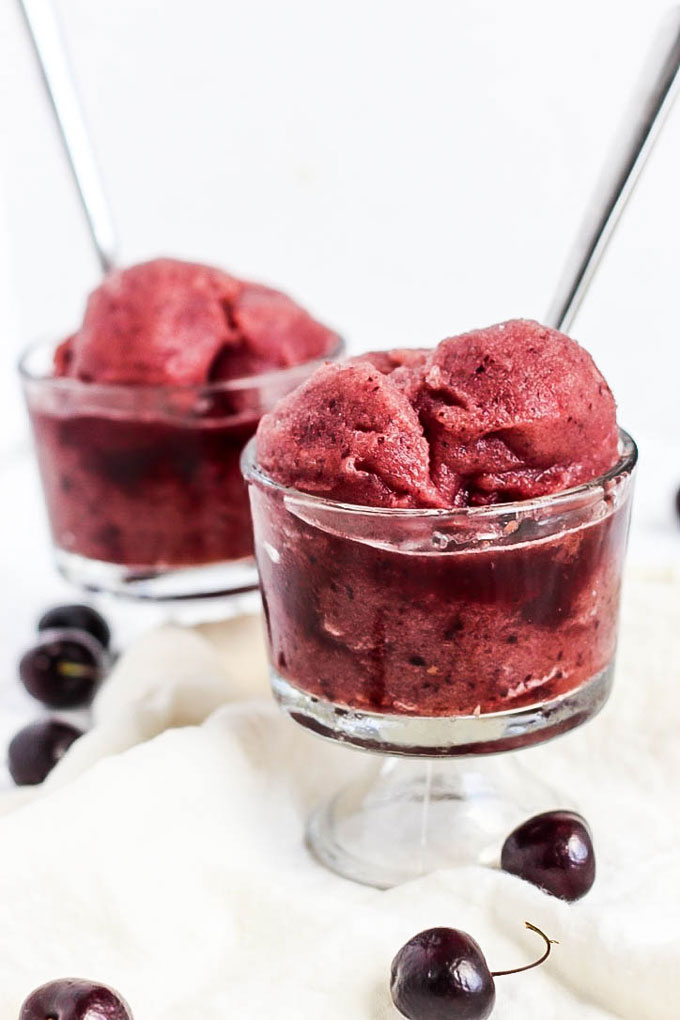 4. Sea Salt Caramel Coconut Ice Cream by Minimalist Baker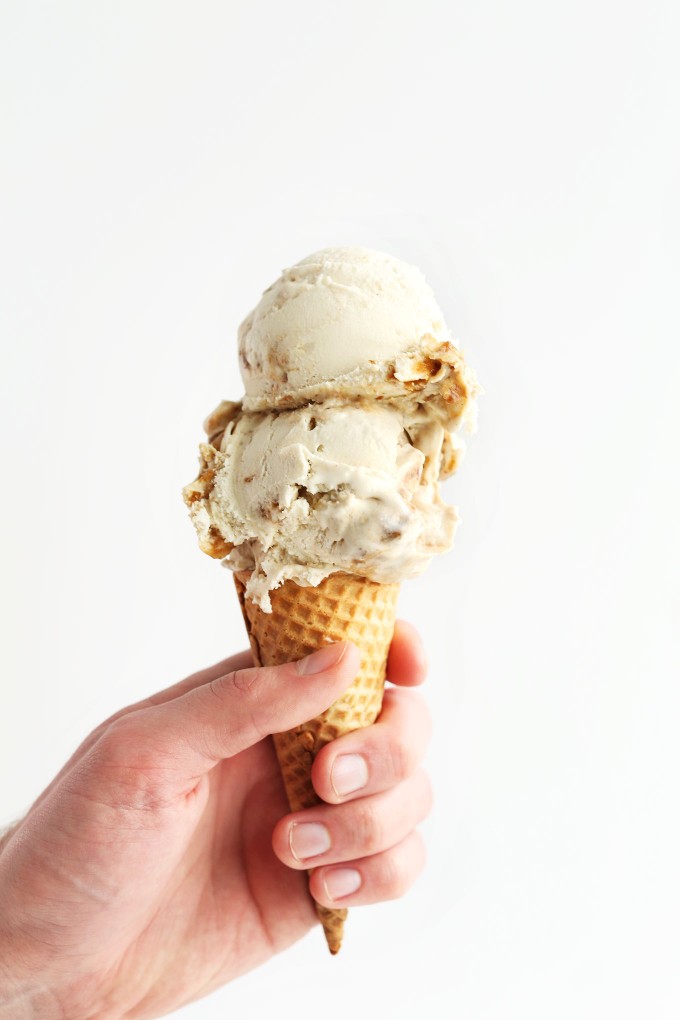 5. Chocolate Chip Cookie Dough Ice Cream by Kathy Patalsky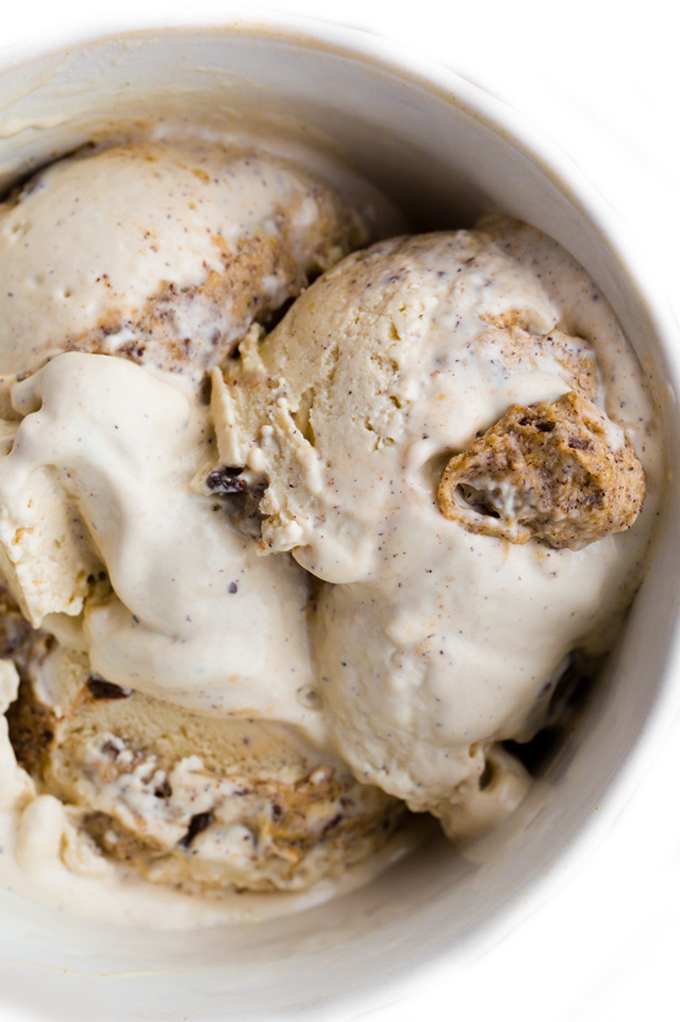 6. Creamiest Vegan Chocolate Ice Cream by Crazy Vegan Kitchen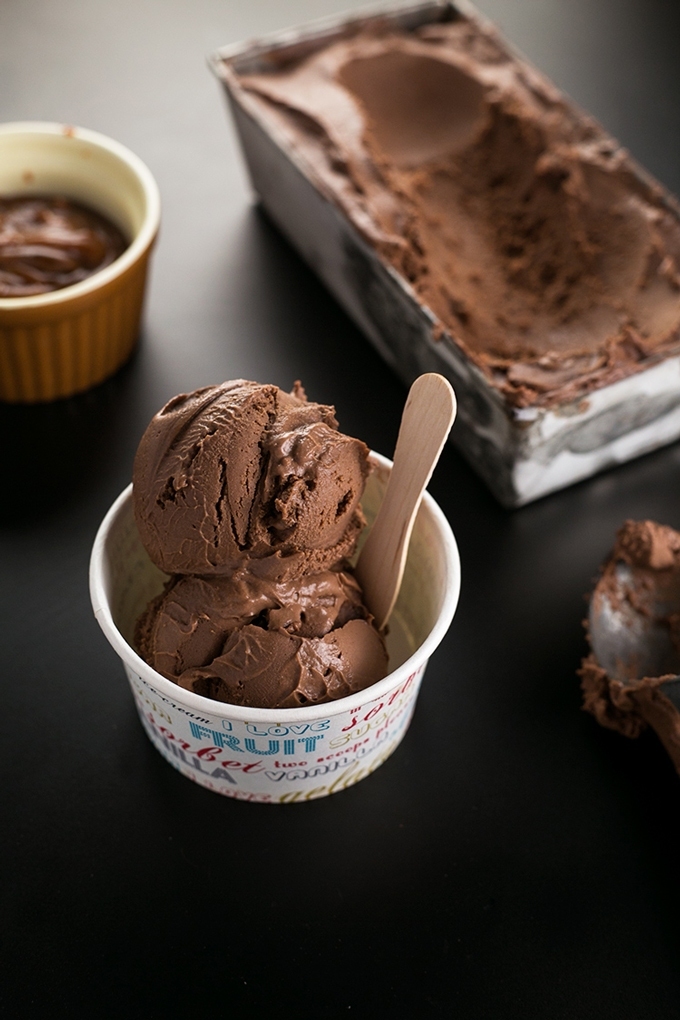 7. Unicorn Nice Cream by Feasting on Fruit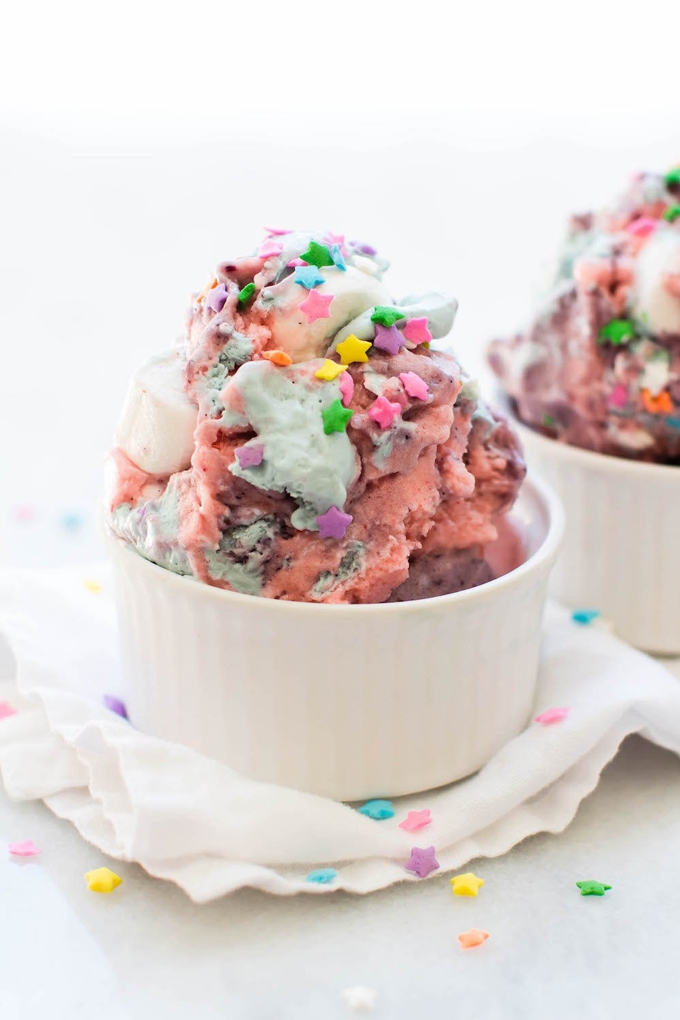 8. Super Easy Vegan Oreo Ice Cream by Vegan Heaven
9. No-Churn Vegan Peanut Butter Ice Cream by Blissful Basil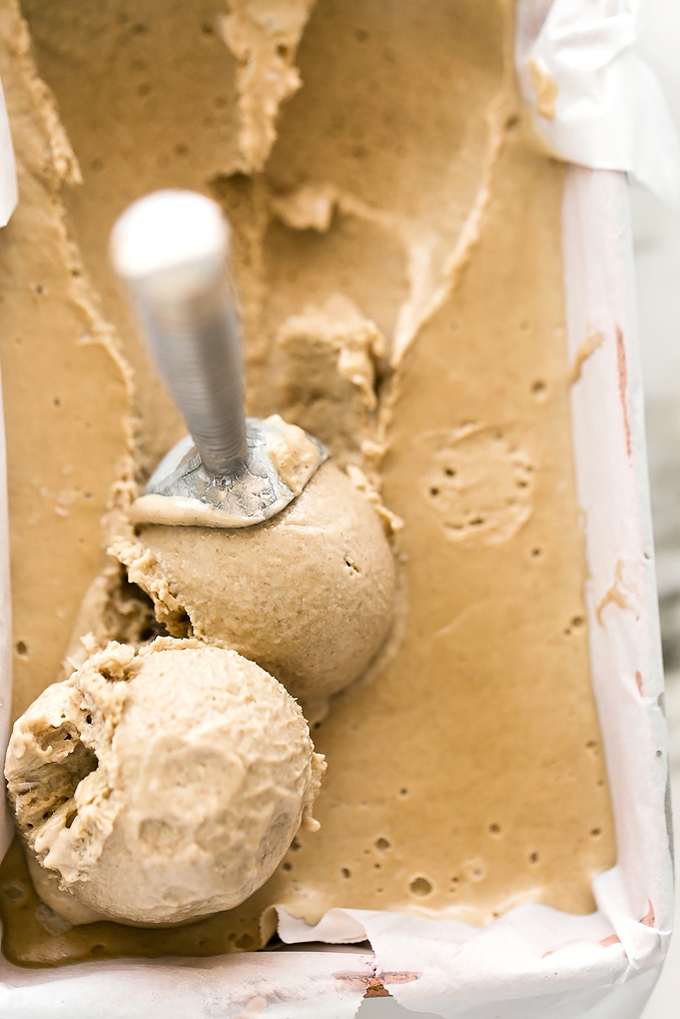 10. Mint Chocolate Chip Ice Cream by Petite Allergy Treats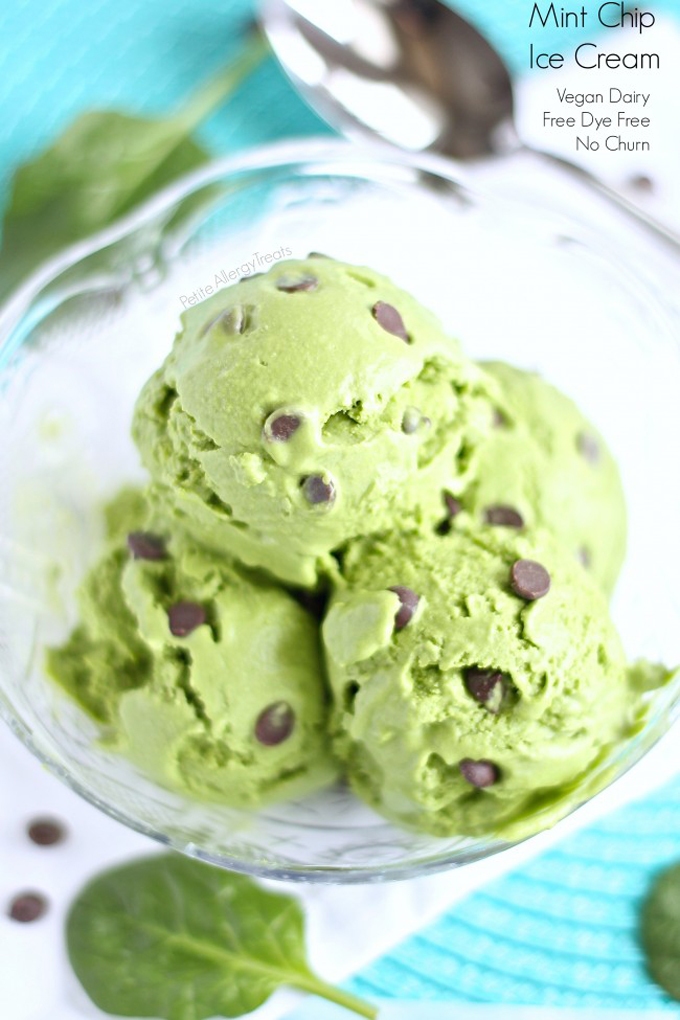 11. Toasted Coconut Chocolate Chip Nice Cream by Beaming Baker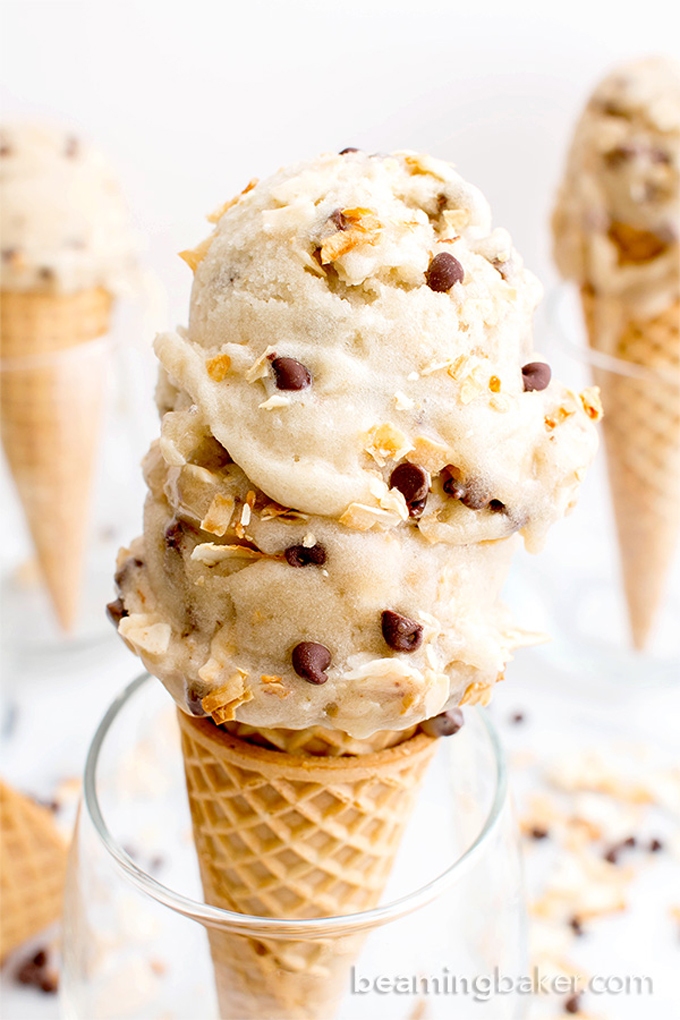 12. Coconut & Purple Sweet Potato Ice Cream by Wallflower Kitchen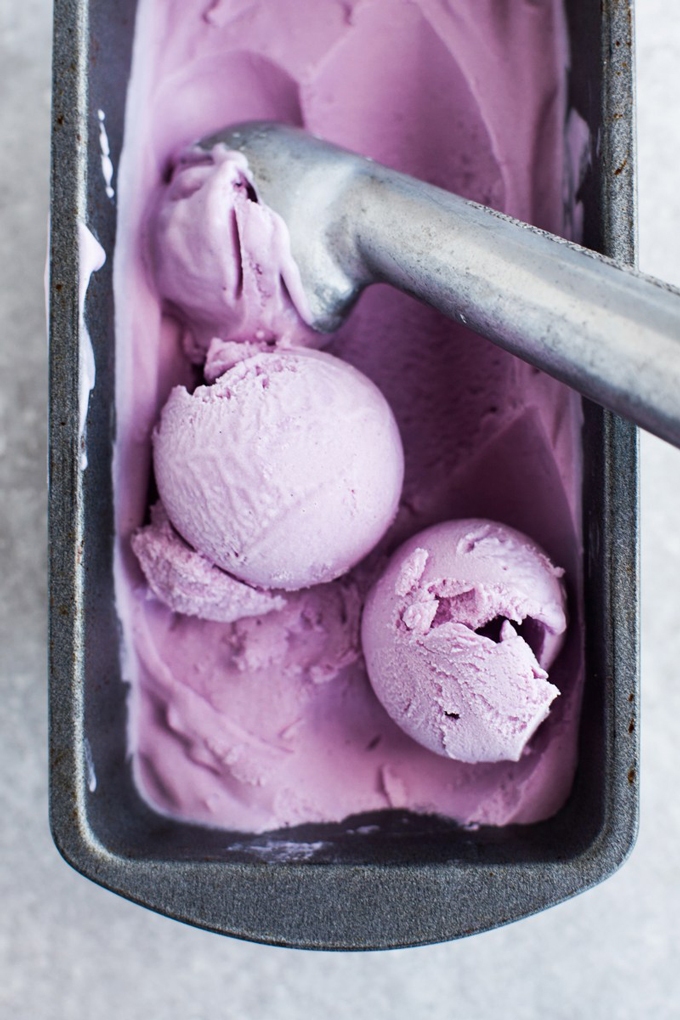 13. Vegan Key Lime Ice Cream by The Roasted Root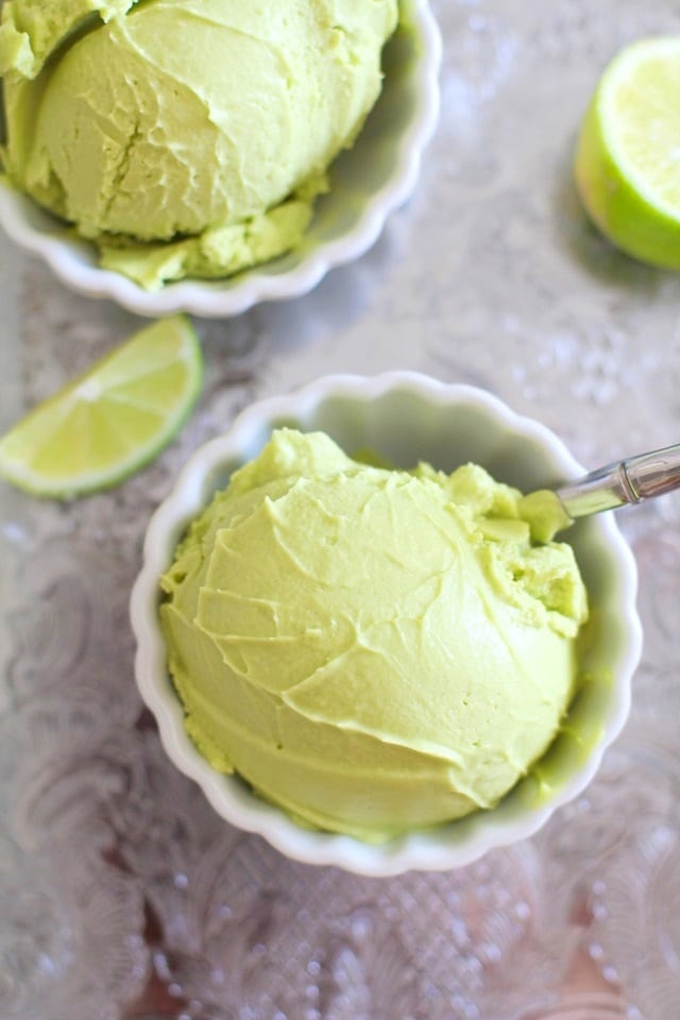 14. Vegan & Paleo "Butter" Pecan Ice Cream by Allergy Free Alaska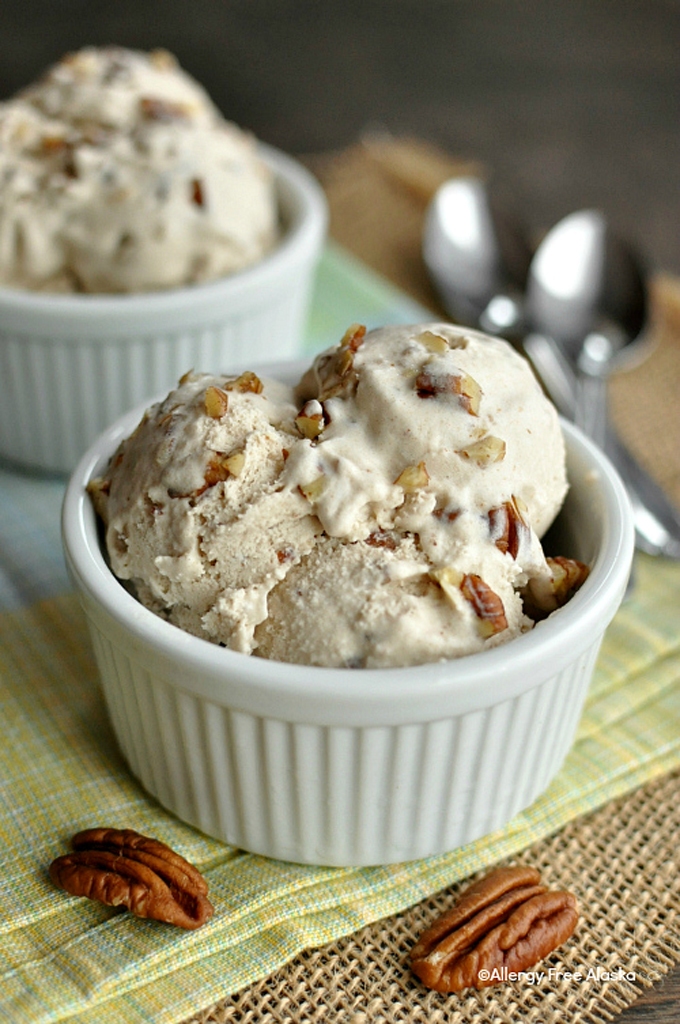 15. Wild Blueberry Lavender Coconut Ice Cream by Ambitious Kitchen