I know. You go to a restaurant and order a salad instead of pizza in an attempt to eat healthier. You have high hopes. You're so proud of yourself for making a healthy choice? Go you!!!
Then the waiter comes with your salad. It's a bowl of limp iceberg lettuce with a few lonely pieces of tomato, cucumber, and carrot. With enough dressing to make your meal the same amount of calories as your friend's burger. You swear off salads for good, deeming them all unfit to eat.
Friends, it doesn't have to be this way. I'm here to tell you that yes, there are wimp, sad salads out there in the world, but indeed there are some seriously delicious ones too that will make you question everything you thought a salad "should" be. I'm bringing you 8 of those healthy salads that are also a flavor bomb in your mouth, so you can kick those sad salads? to the curb and say hellooo? to your new best friends! These make great lunches and dinners if you're looking to eat healthier this year and get in those greens. Which, duh, we all are!
I'm currently on a ski trip in Colorado right now with my friends, so I'm probably definitely face planting into the snow instead of into these salads. But you bet your bottom dollar as soon as I get home, it's ALL the greens and ALL the salads!!!
I call this, the ballad, of the salad. (<– if you get that reference can we plz be best friends forever? K.)
1. Roasted Butternut Squash Fall Kale Salad
2. Mexican Quinoa Salad with Orange Lime Dressing from Minimalist Baker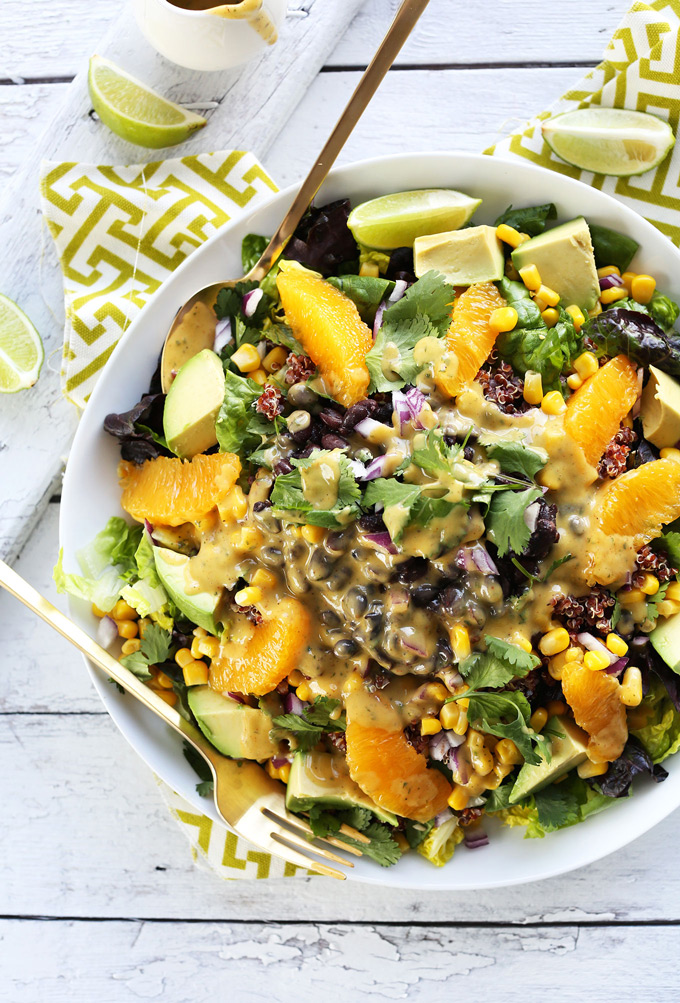 3. Curried Chickpea Salad from Hummusapien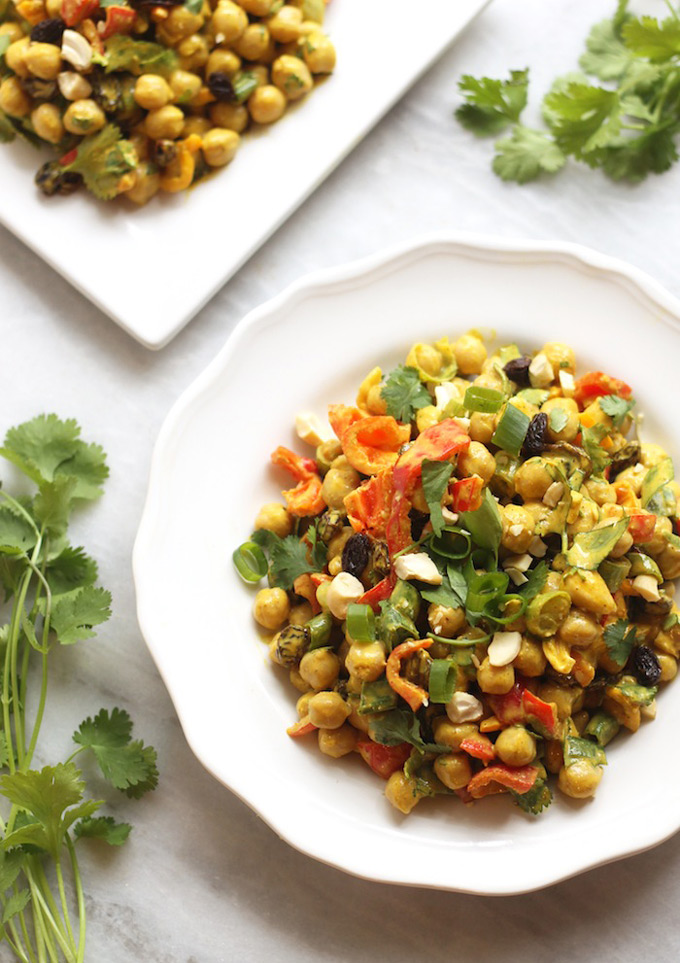 4. Crowd-Pleasing Vegan Caesar Salad from Oh She Glows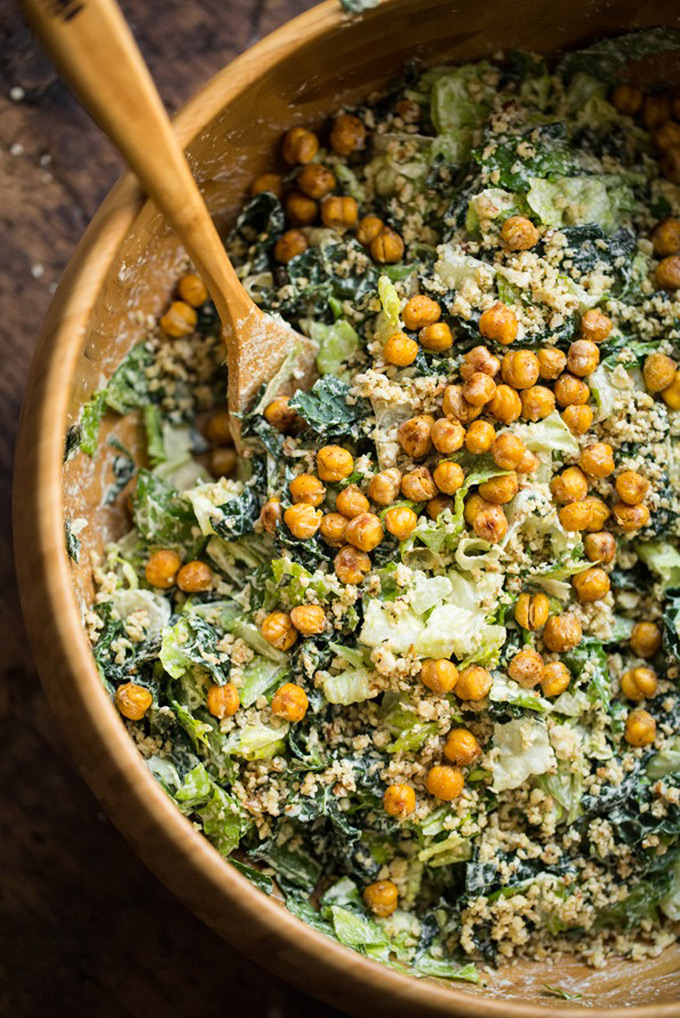 5. Autumn Glow Salad with Lemon Dressing from Pinch of Yum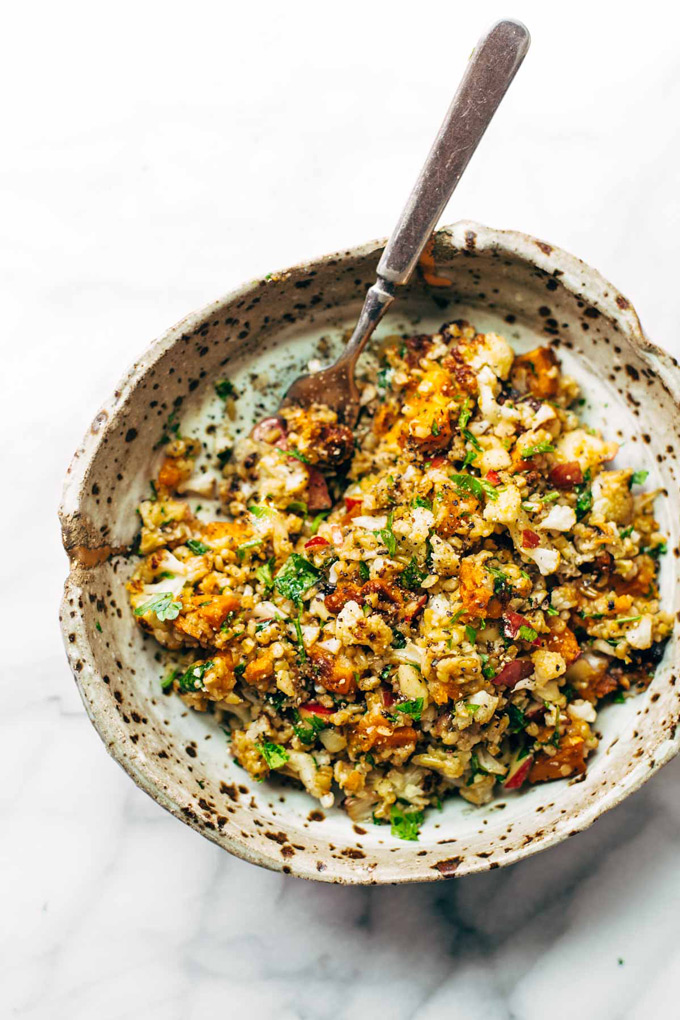 6. Crunchy Cashew Thai Quinoa Salad with Ginger Peanut Dressing from Ambitious Kitchen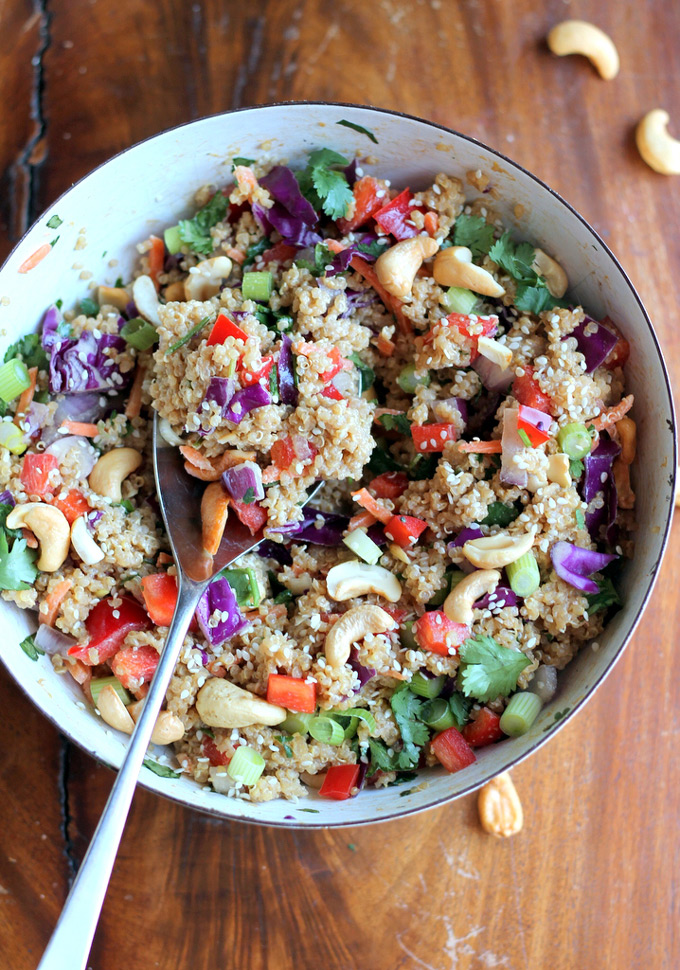 7. Kale Summer Salad from The Balanced Berry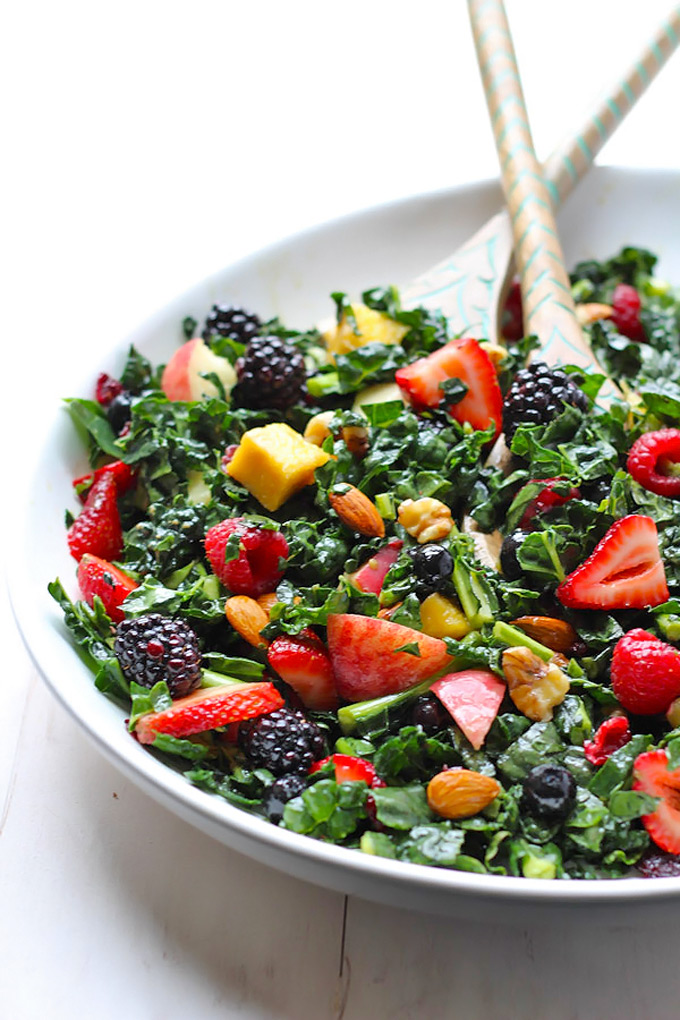 8. Spicy Kale Quinoa Black Bean Salad from The Glowing Fridge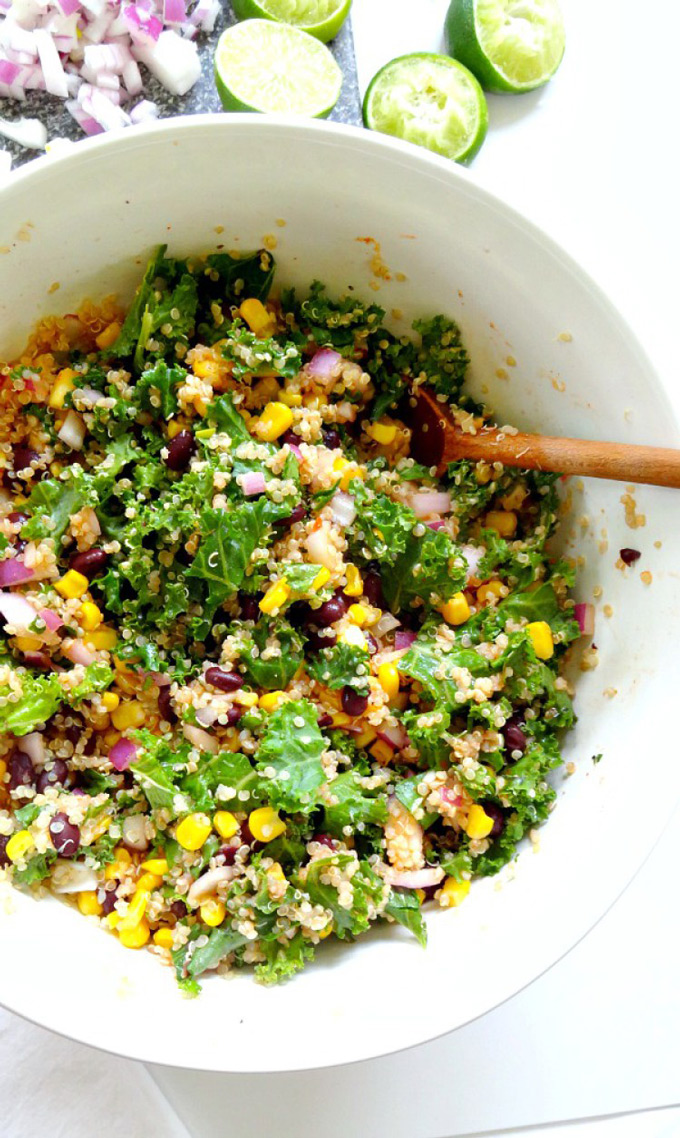 There ya' have it, folks! Now go get your greens in 🙂
How do you feel about salads? Love them? Avoid them at all costs? Let me know!