Fruity Dark Chocolate Cherry Coconut Butter Cups make a tasty snack or dessert that's perfectly bite-sized! Only 5 ingredients, vegan & gluten-free.
The fact that I have NO recipe for dark chocolate cups on my blog is seriously embarrassing. From the bottom of my heart, I am sorry for robbing you of the joy that is homemade candy. Let me make it up to you with cherry coconut butter cups, mkay?
It's a dang shame that there are no chocolate cups on Emilie Eats because those little candies (*cough* Reese's *cough*) were a cornerstone in my childhood. Right next to potato sticks (sticks, not chips), weekend donuts, and strawberries dipped in sugar. YES, straight white sugar. #savage
This all went down at my dad's parent's house, where I spent many weekends with my few close cousins. We would rent 234983 movies from Blockbuster (RIP) and eat all the junk food in the house. I was never really a junk food person, but at our grandparents' house, that went out the window.
One thing that my grandmaw cannot live without is Reese's peanut butter chocolate cups. Those are her kryptonite. We definitely went through hundreds upon hundreds of Reese's among all of the grandchildren.
These coconut butter cups are just a upgrade of those dear old chocolate cups I used to love so much. There are so many recipes for homemade peanut butter chocolate cups out there (like this yummy one) so I didn't want to be super #basic. I love sharing with you easy, simple recipes, but I still like to flex my creative muscles!💪🏼
Replace peanut butter with cherry coconut butter, and you're in for a fruity twist on America's favorite candy (I think we can all agree on that, right?).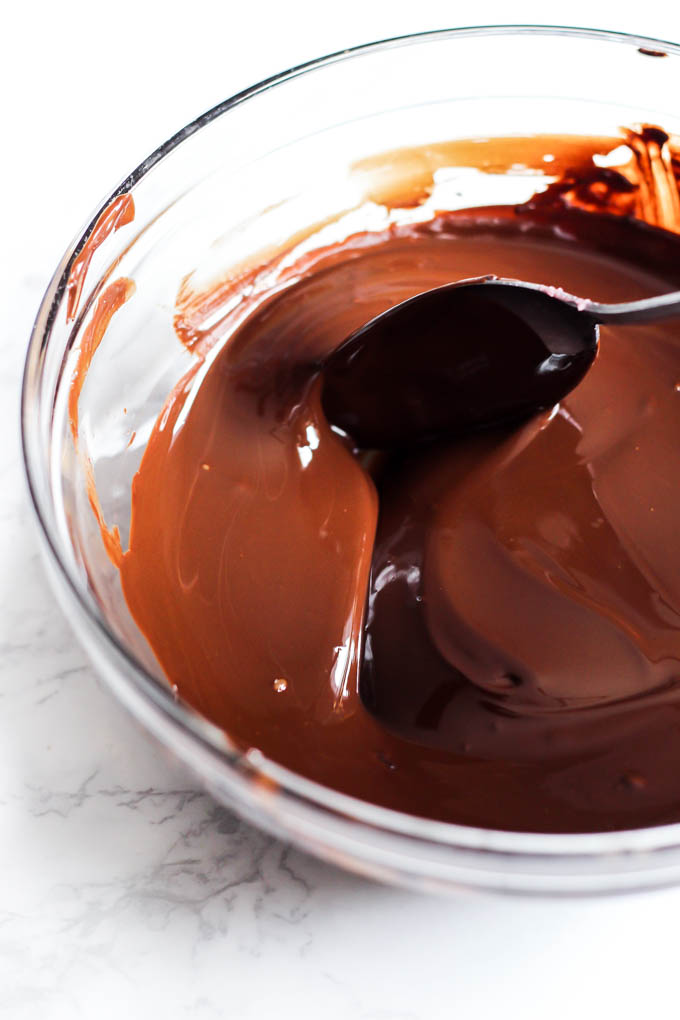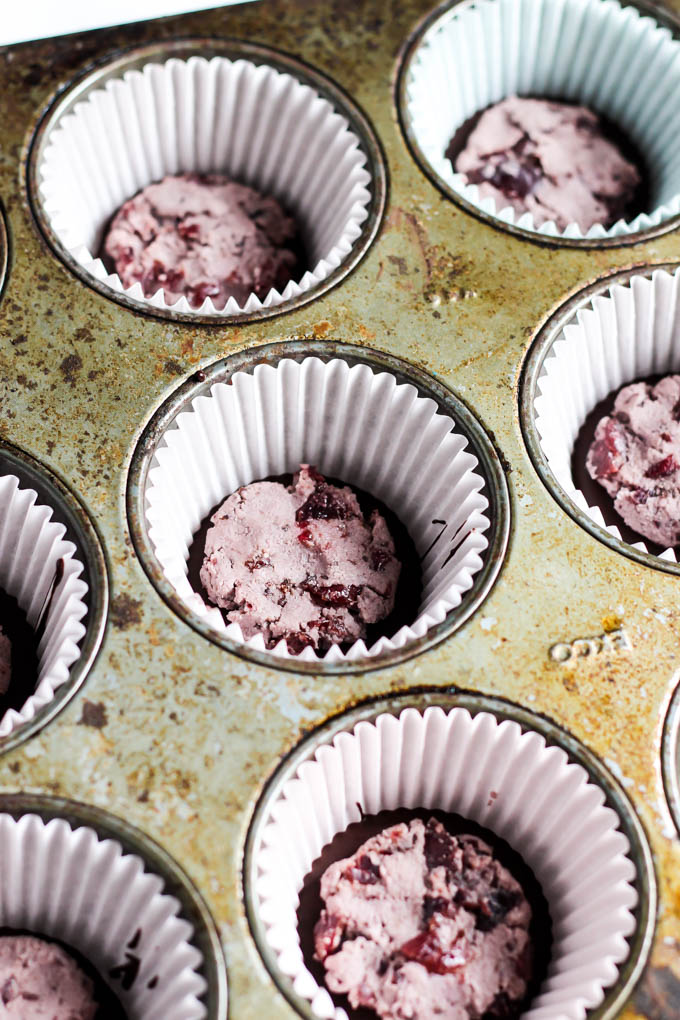 Can you believe you only need FIVE ingredients for these coconut butter cups? Yaaaaaaas. 👏🏼
Dark chocolate chips or bars
Coconut butter (homemade or store-bought)
Cherries
Non-dairy milk
Vanilla extract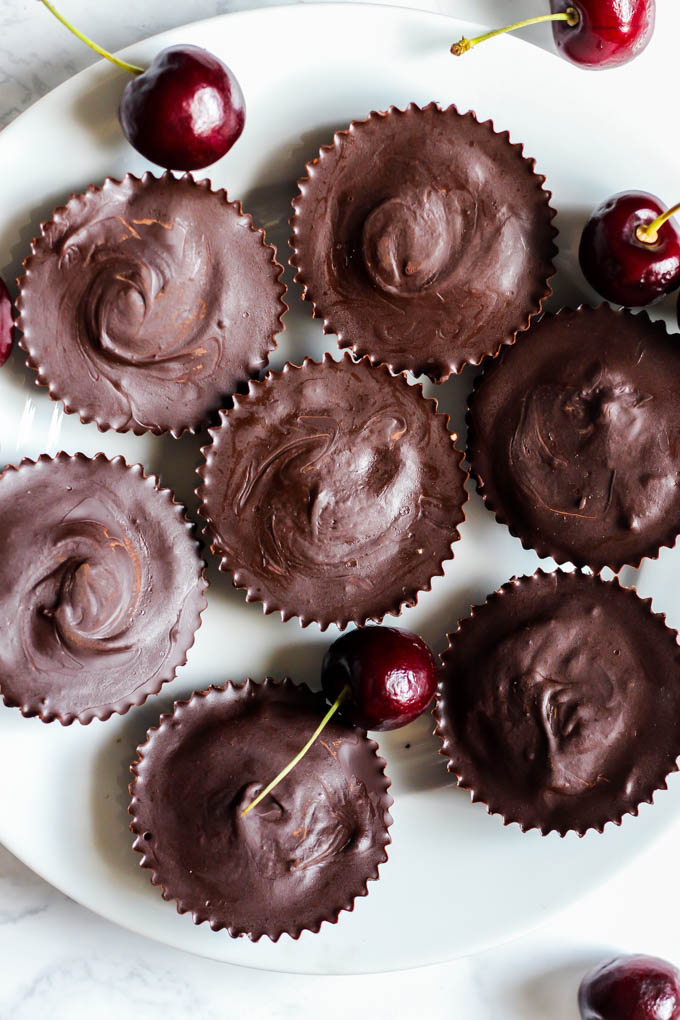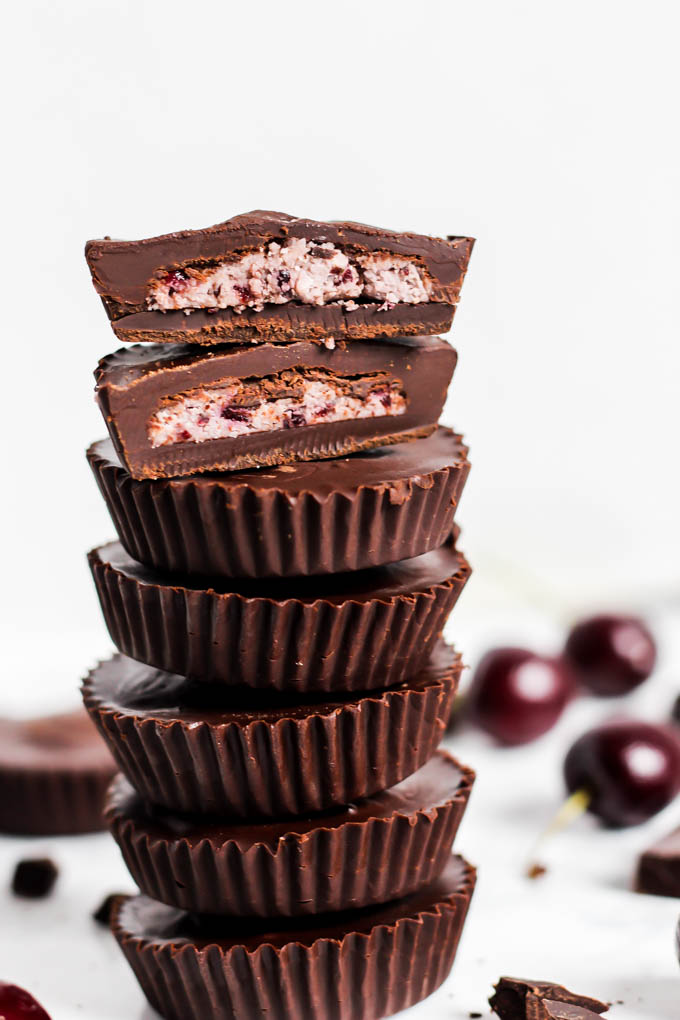 A few important tips:
Make sure to look out for hidden milk products in dark chocolate. And try to buy fair trade chocolate if possible! (read more)
If your coconut butter is solid at room temperature, just microwave it for about 30 seconds.
You can easily sub strawberries, raspberries or other fruit for the cherries.
Luckily for you and your chocolate cravings, these come together in just about 15 minutes. No oven required. Thank goodness because it is hot as heck down here!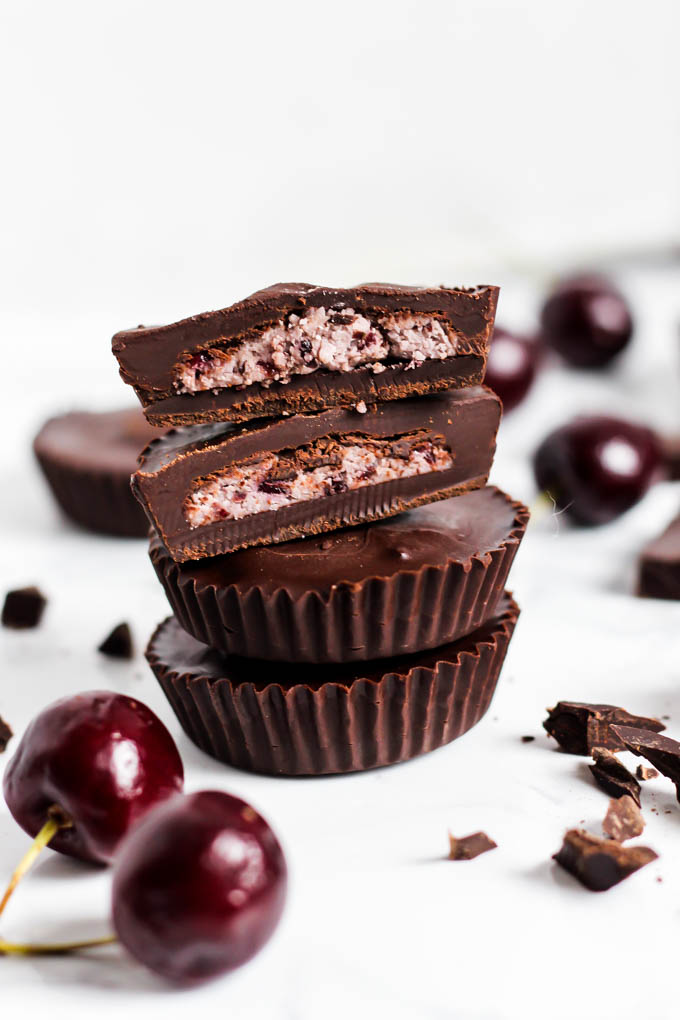 Print
How to make:
Dark Chocolate Cherry Coconut Butter Cups (vegan & gluten-free)
Fruity Dark Chocolate Cherry Coconut Butter Cups make a tasty snack or dessert that's perfectly bite-sized! Only 5 ingredients, vegan & gluten-free.
Ingredients
10 ounces

dark chocolate chips or bars

1/2 cup

cherries, pitted

1/4 cup

coconut butter

1/2 tablespoon

non-dairy milk

1/2 teaspoon

vanilla extract
Instructions
Line a 12-cup muffin pan with paper liners.
Melt the dark chocolate using a microwave or double burner. If using a microwave, heat in 30 second intervals, stirring between each.
Using half of the melted chocolate, scoop a little chocolate into the bottom of each paper cup. Place in the freezer for 5 minutes to harden.
Place cherries in a food processor. Pulse just a few times to roughly chop the cherries. Remove half the cherries and place them in a bowl; set aside.
Add coconut butter, milk, and vanilla to the food processor with half of the cherries. Blend until smooth.
Scoop about 1/2 tablespoon of the filling mixture into the center of each chocolate cup. Press down gently to flatten the filling.
Using the remaining chocolate, top each cup with enough chocolate to cover the filling. Place in the freezer for 10 minutes.
Notes
Store in the freezer.
SaveSaveSaveSave
SaveSave