One bite into these Hawaiian BBQ Tofu Bowls will have you dreaming of white sandy beaches. Quinoa and vegetables provide the perfect base for juicy pineapple and tangy tofu!
Helloooo there, it's been awhile! 😉 I know I brought you this delicious quinoa salad yesterday, but I just HAD to tell you guys about these bowls that I'm sharing today on Fit Mitten Kitchen! Hawaiian BBQ Tofu Bowls. I may be making this every single week to pack for lunch!
I was lucky enough to visit Hawaii over the summer, and the flavors in the bowl have me dreaming about beach days and fresh Hawaiian fruit stands. Seriously guys, the fruit there was so delicious. Juicy, sweet, and perfect in every way.
Until I can visit Hawaii again, these bowls will have to satisfy my Hawaiian fruit cravings! And they sure do a dang good job of it. Simple quinoa and sautéed vegetables make the foundation for these bowls, then comes the fun stuff! Juicy pineapple and tangy BBQ tofu give these bowls serious heartiness and a sweet/salty flavor combo that is to.die.for. Topped with some cilantro and coconut flakes, it's like the beach in a bowl!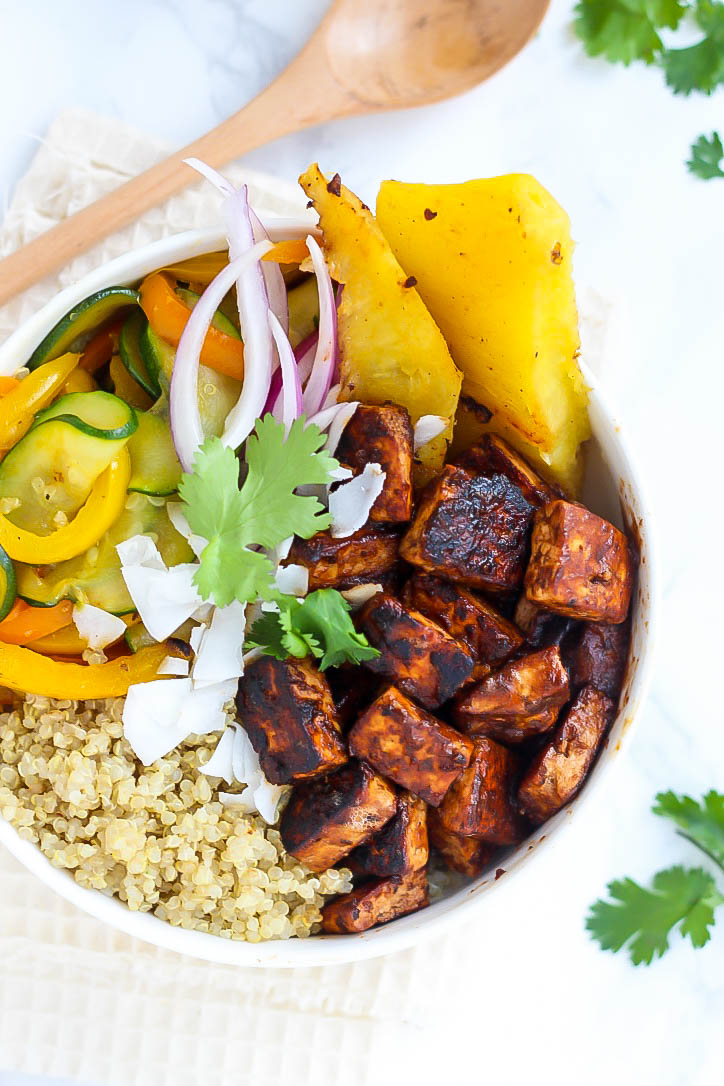 Be sure to get the recipe for these fresh Hawaiian BBQ Tofu Bowls on my friend Ashley's blog Fit Mitten Kitchen!