Amp up snack time with this wholesome Sweet Cherry Chocolate Chia Pudding! It's full of fiber and healthy fats. Read on for the recipe and the health benefits of sweet cherries. 
In partnership with Northwest Cherry Growers.
As some of you may know, I'm in school for my master's degree in nutrition. One of the most valuable experiences in this process so far has been sitting in on nutrition counseling appointments and observing the dietitian. It's one thing to read about what to do in a client session in a textbook—it's another thing to watch it live.
Two of the most common things I heard people say in sessions was something like, "I don't really snack," and later, "I can't stop eating at night."
I'm here to tell you EMBRACE THE SNACKS! Because snacking when we're hungry throughout the day keeps our hunger and satiety cues in check and helps us from feeling ravenous when we get to dinner.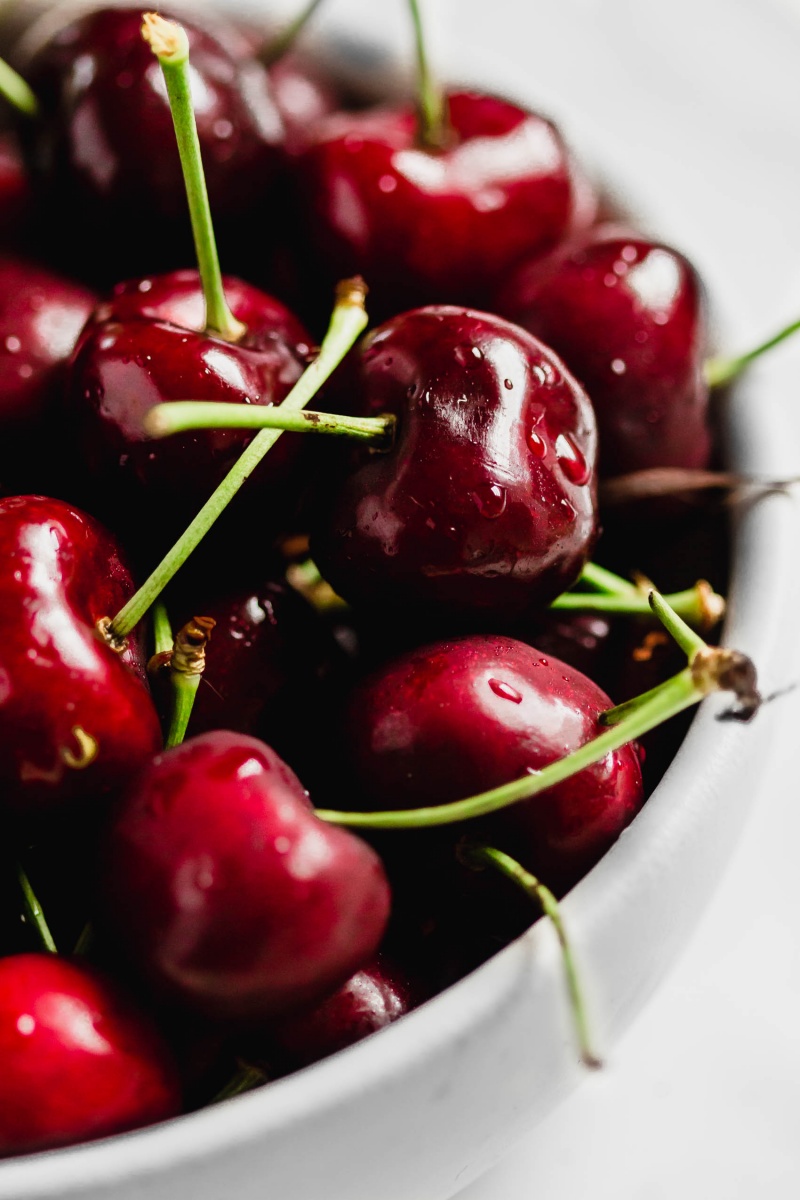 In every snack, I try to include fiber and healthy fats. This combination keeps me satisfied until my next meal, and it usually looks like fruit and nuts or seeds. My favorite fruit for snack time right now is sweet cherries!
I'm excited to partner with Northwest Cherry Growers to tell you all about sweet cherries! They are the perfect summertime snack—but the fresh season is short (sweet Northwest-grown cherries are typically only available from June until late August) so grab 'em while you can!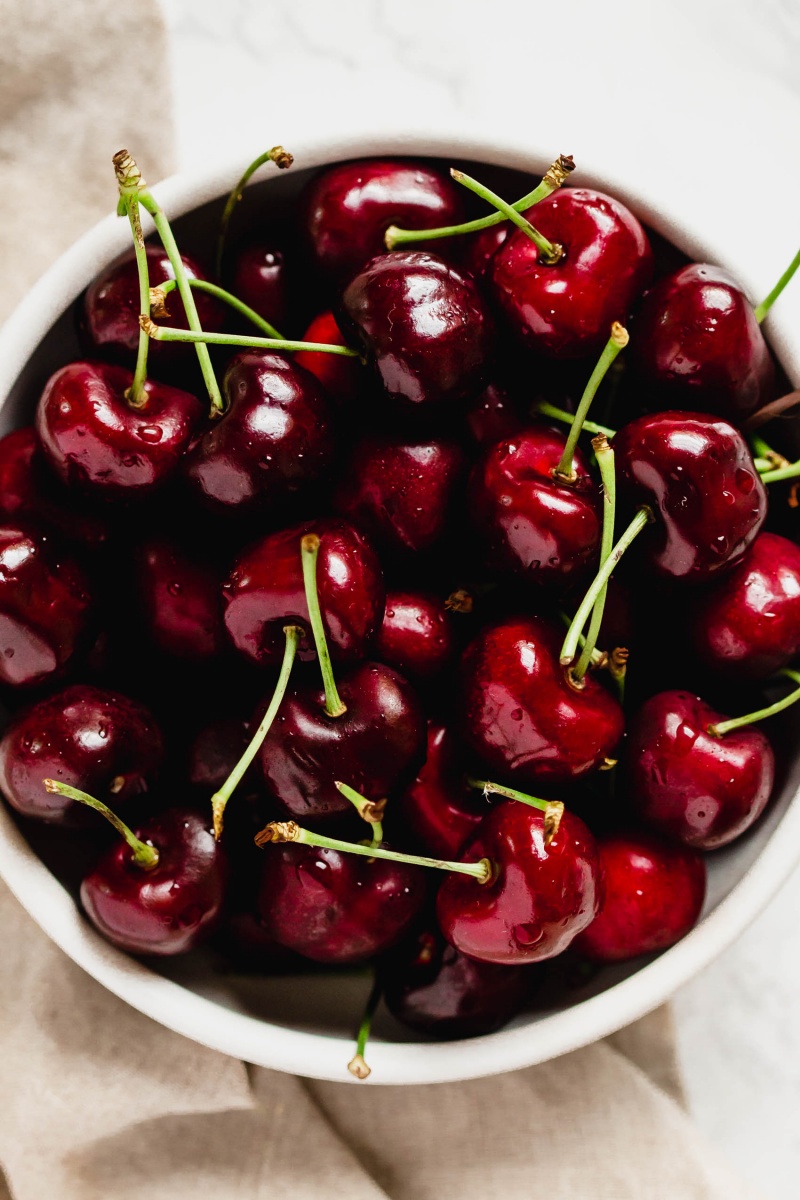 Are Cherries Good for You?
Sweet cherries, as the name suggests, are sweet—which is why we don't need any added sugar in this Chocolate Cherry Chia Pudding! Sweet cherries actually have a low glycemic index, which means glucose is released slower and you feel full longer. That's what we want in a snack!
Sweet cherries also contain a host of health-promoting compounds, including anthocyanins and ellagic acid. Anthocyanins work just like ibuprofen to reduce tissue inflammation—crazy! Ellagic acid may inhibit the growth of cancer cells.
If all of that isn't reason enough to enjoy sweet cherries this summer, here's another fact: cherries contain melatonin, which regulates our sleep. Your new bedtime snack = sweet cherries.
Visit NWCherries.com for more information about sweet cherries!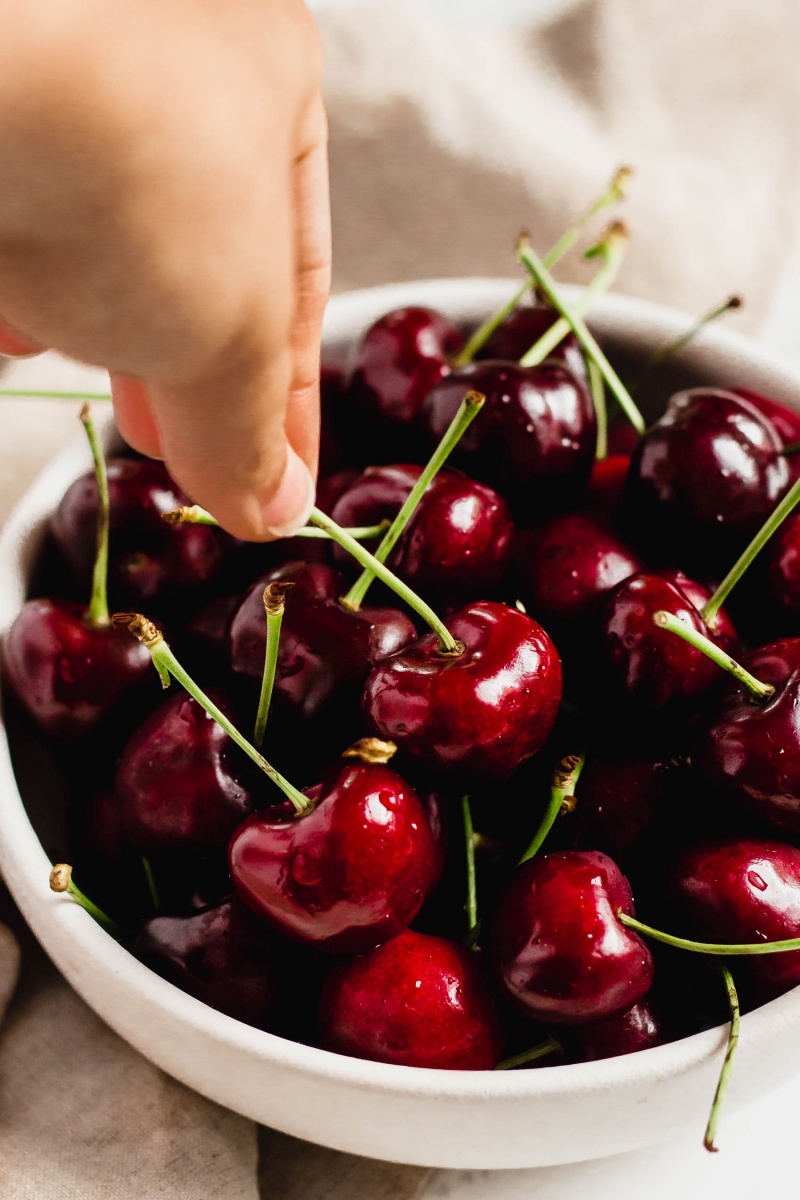 Whether you grab a handful of sweet cherries for a snack, blend them in a smoothie, or make this Sweet Cherry Chocolate Chia Pudding, find a way to enjoy sweet cherries this summer! They are nature's summertime candies.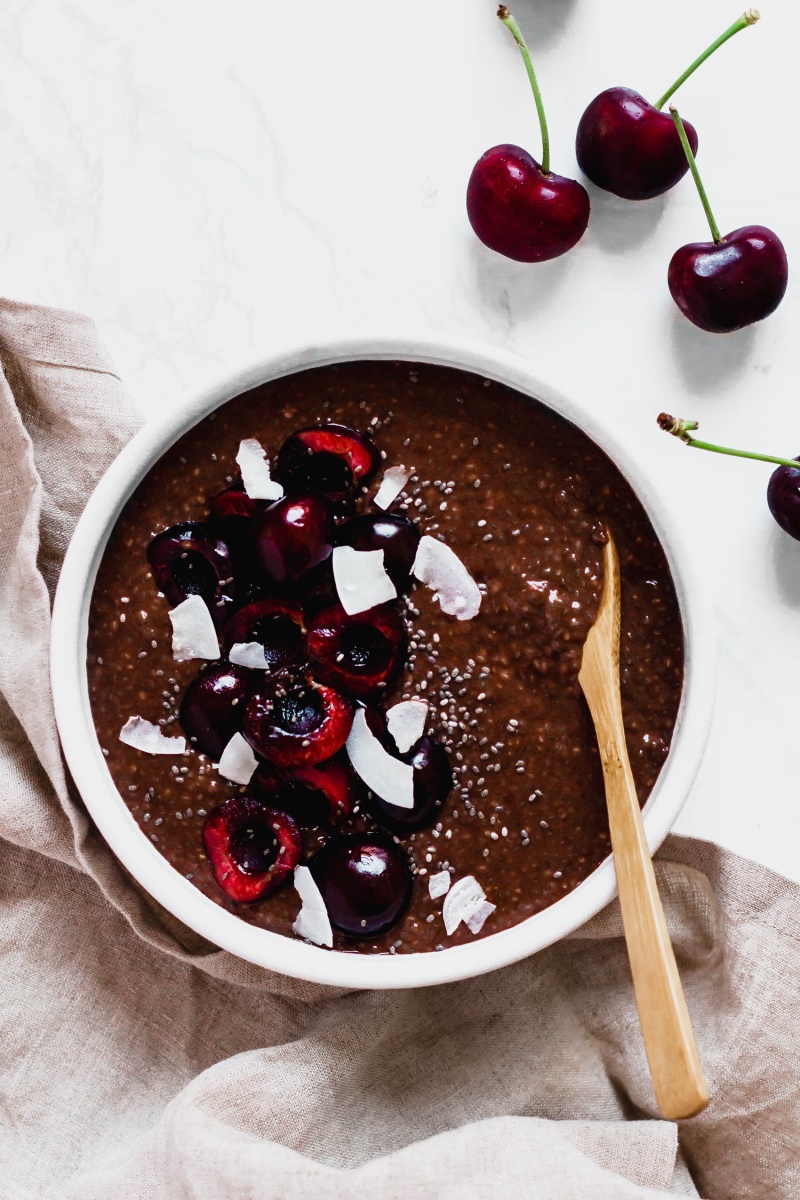 Print
How to make:
Sweet Cherry Chocolate Chia Pudding
Amp up snack time with this wholesome Sweet Cherry Chocolate Chia Pudding! It's full of fiber and healthy fats.
Ingredients
1/4 cup

chia seeds

2 tablespoons

cocoa powder

1 cup

unsweetened non-dairy milk

1/2 cup

sweet cherries, pitted and halved
Instructions
To a bowl or jar, add chia seeds and cocoa powder; stir to combine. Add non-dairy milk; stir.
Let sit overnight, or at least 2 hours.
When ready to eat, add sweet cherries.
Thanks to Northwest Cherry Growers for sponsoring this post! I love working with brands whose products I really love and would honestly recommend.