This post was sponsored by Veestro. I only work with brands whose products and missions I truly believe in. Thanks for supporting my blog!
I love cooking. 9 times out of 10, you can find me having fun in the kitchen. It's my happy zone and one of my favorite places to be, right next to Whole Foods (ily). If you asked me what my perfect day would be, it would for sure include spending time in the kitchen cooking up some delicious food for my friends & family. If you're hungry, come on over – there's always something cooking.
But just like everyone else, I can slack in the cooking department when I'm crunched for time, especially during the semester when I'm going to school, working, being Miss LSU-USA and cuddling with my cat Leo. I try to cook as many staple items as I can at the beginning of the week, like quinoa, roasted vegetables, beans, etc. When I at least plan out my meals and prep a little, I know that I'm staying on budget and not going hungry – because that would be the end of the world, obviously.
Inevitably there are some days when I have nothing prepped and no time to whip up a 3-course gourmet meal. When it's 7:30 and I'm just getting home and I'm about to go ham on everything in my pantry, I need quick, easy recipes I can throw together with simple ingredients. I know you guys get it. That's why I rounded up 10 healthy vegan meals in 30 minutes or less to give you some ideas of what to make when there's no time to cook.
For hunger emergencies, I also like to keep my freezer stocked at all times with some frozen vegetables & fruits, cooked beans, and a few Veestro meals. These really save my life when I have absolutely nothing cooked after a vacation or during finals week…or when I'm just being lazy. All of Veestro's prepared frozen meals are organic, plant-based, and preservative-free🙌🏼. You can order them individually or in packs – whatever fits your needs! When I tell you every single meal I've tried from them has been out-of-this-world delicious, I ain't lying. My personal favorites are the Eggplant Casserole and the Pizza Napoletana – whatever vegan cheese they're using tastes JUST like the real thing. It's insane.
Because I really want you guys to try their meals and save yourself some kitchen time, you can use the code EMEATS for 20% off your order! But you can only use it if you try the Eggplant Casserole – my rules. (JK, I just love it.) I hope you guys love this round-up of quick, simple, delicious vegan meals!
[Tweet "No time to cook? No problem. These 10 vegan meals are ready in 30 minutes or less!"]
1. Pizza Napoletana from Veestro – 10 minutes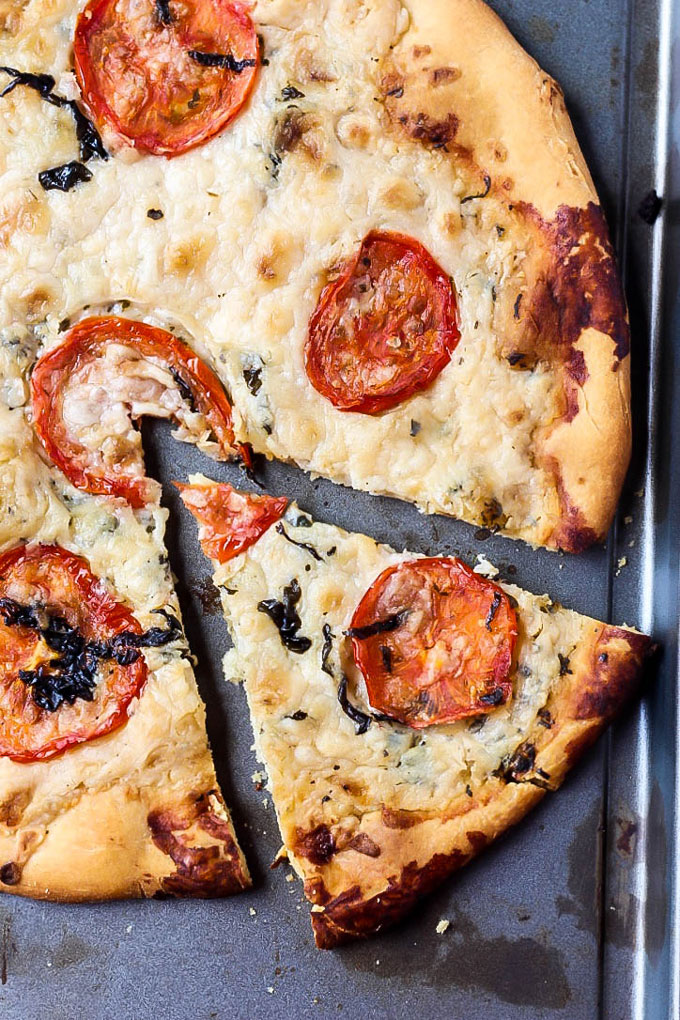 2. Enchilada Casserole from Veestro – 15 minutes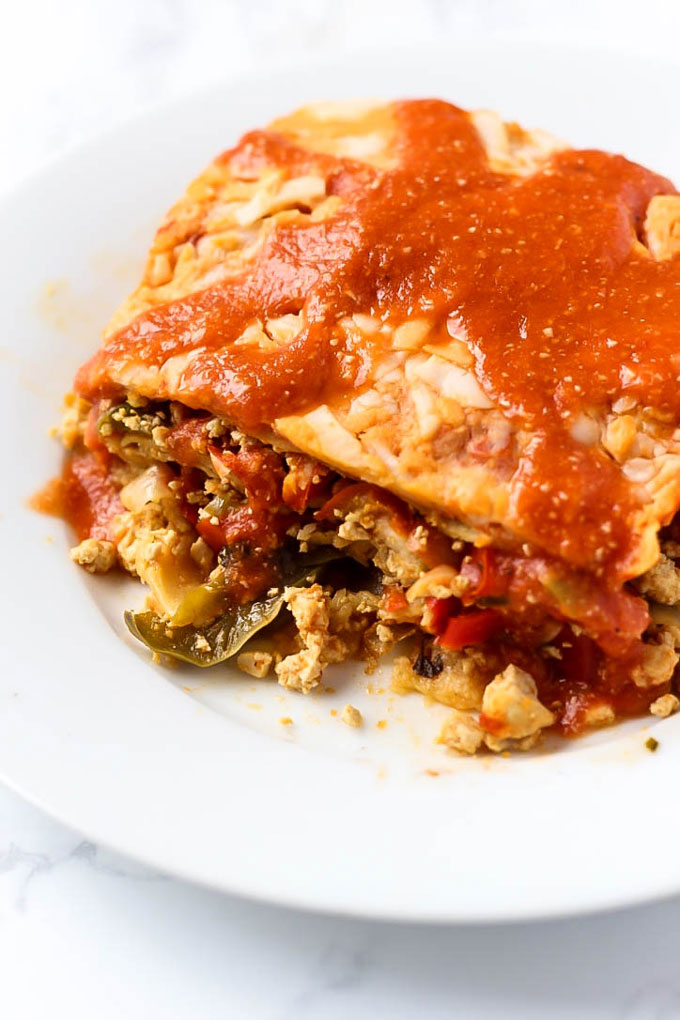 3. Vegan Avocado Caprese Pasta Salad – 18 minutes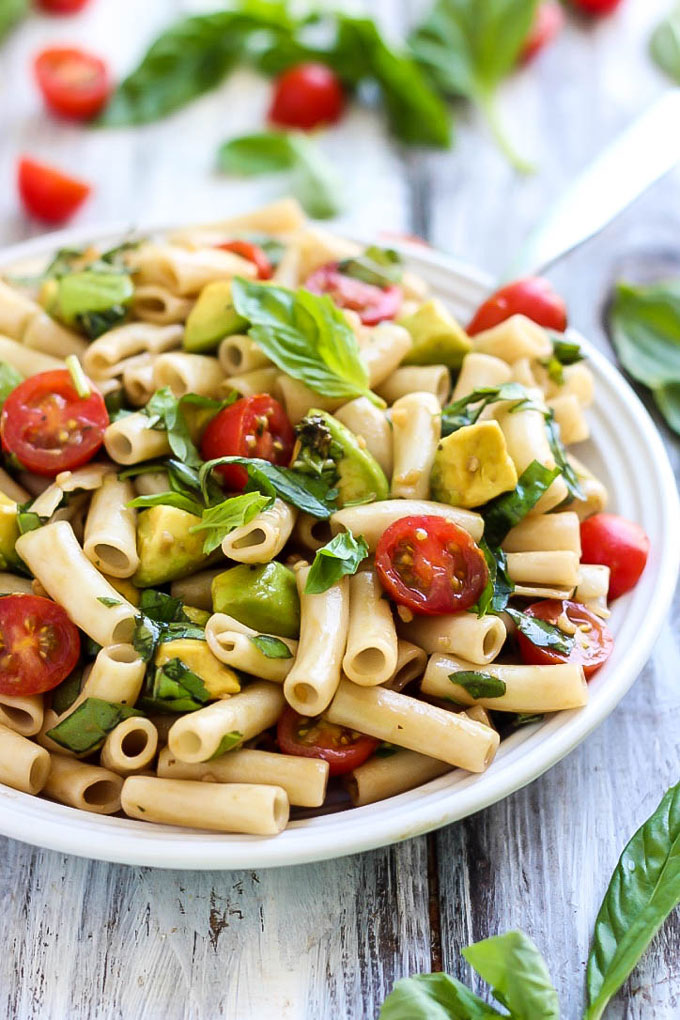 4. 20-Minute Vegan Alfredo from The Vegan 8 – 20 minutes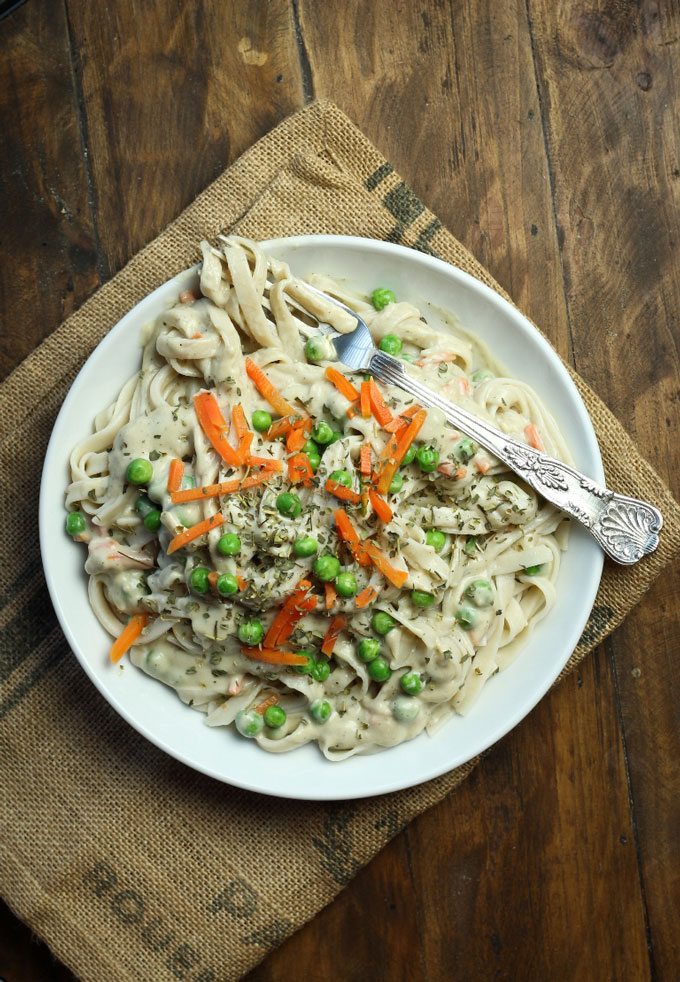 5. Chickpea Taco Buddha Bowl from Diary of an Ex-Sloth – 25 minutes
6. Gingery Thai Kale Salad with Cashew Dressing from Minimalist Baker – 30 minutes
7. Curried Chickpea Salad from Hummusapien – 15 minutes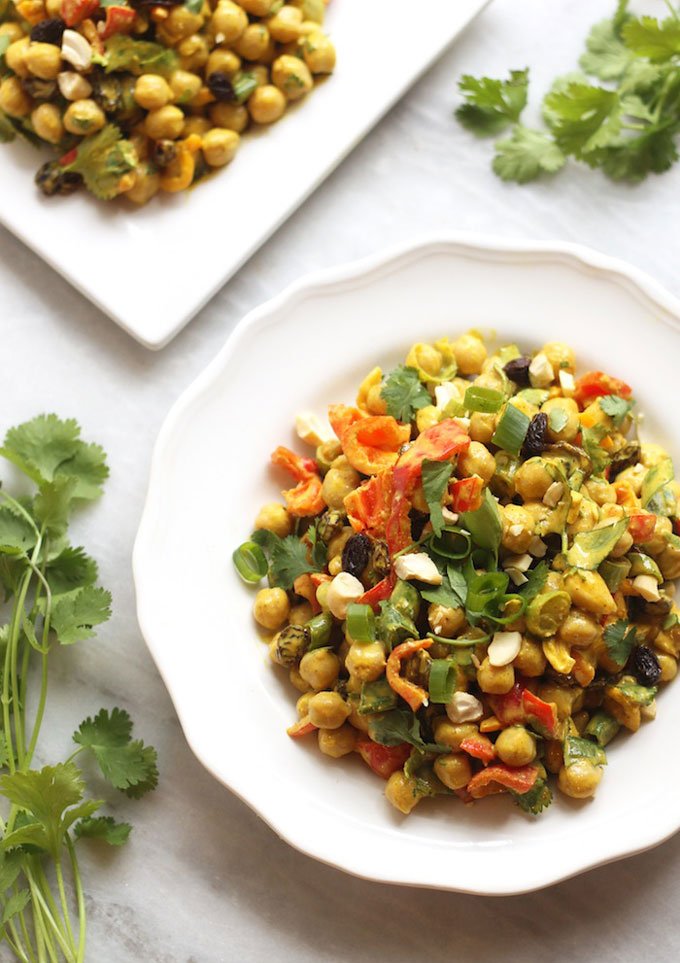 8. Raw Avocado Pesto Zucchini Noodles from Simply Quinoa – 5 minutes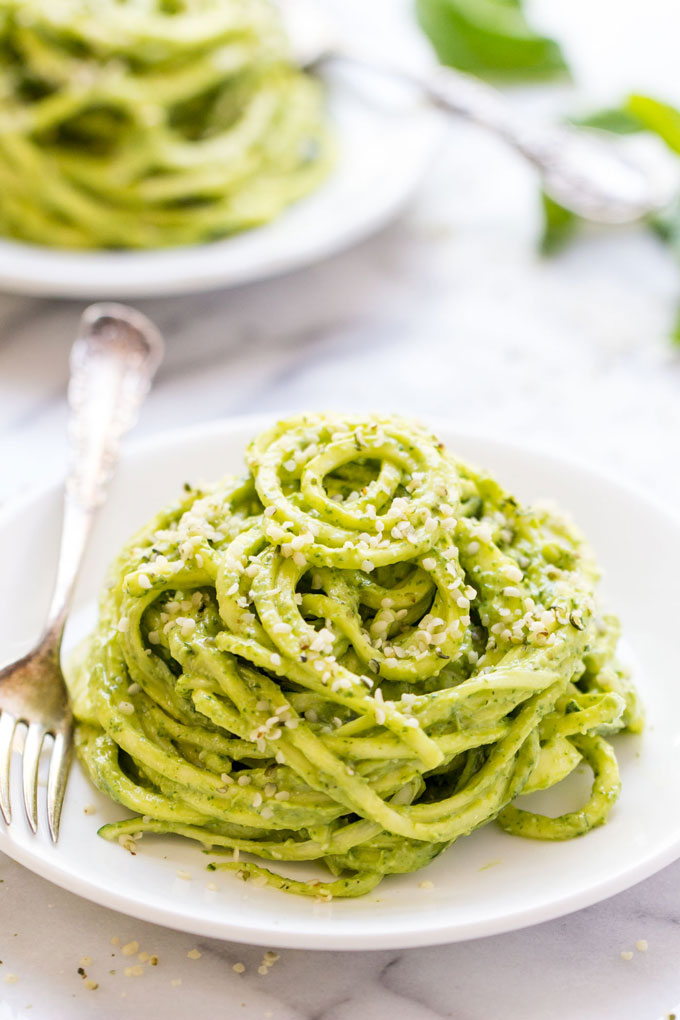 9. Chickpea "Tuna" Stuffed Avocados from Making Thyme for Health – 25 minutes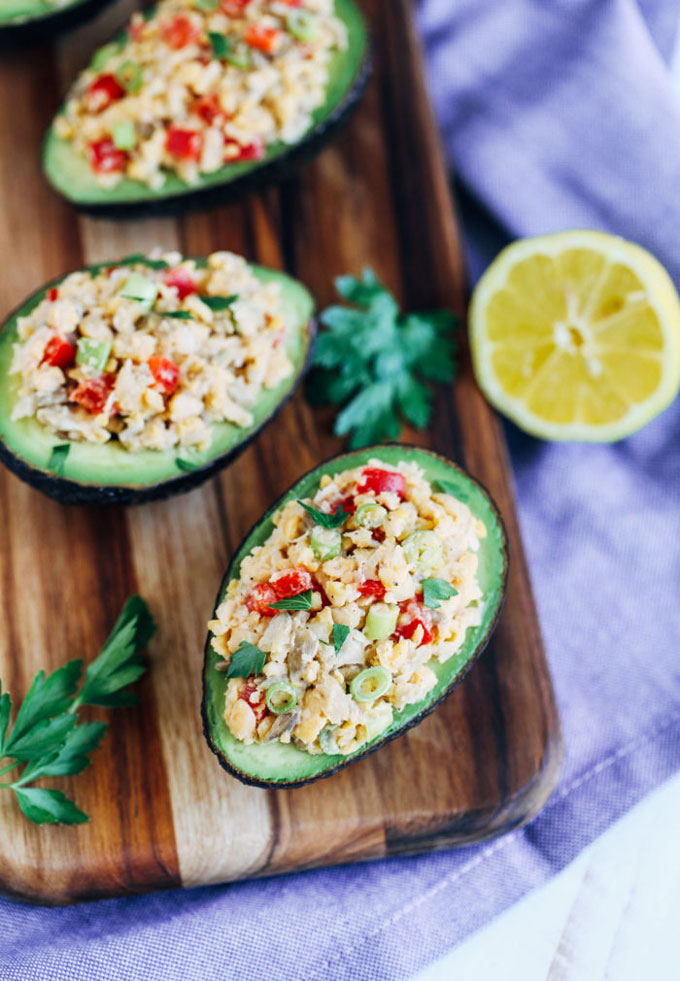 10. Quick Curried Veggie Brown Rice Bowls from Eat Healthy Eat Happy – 11 minutes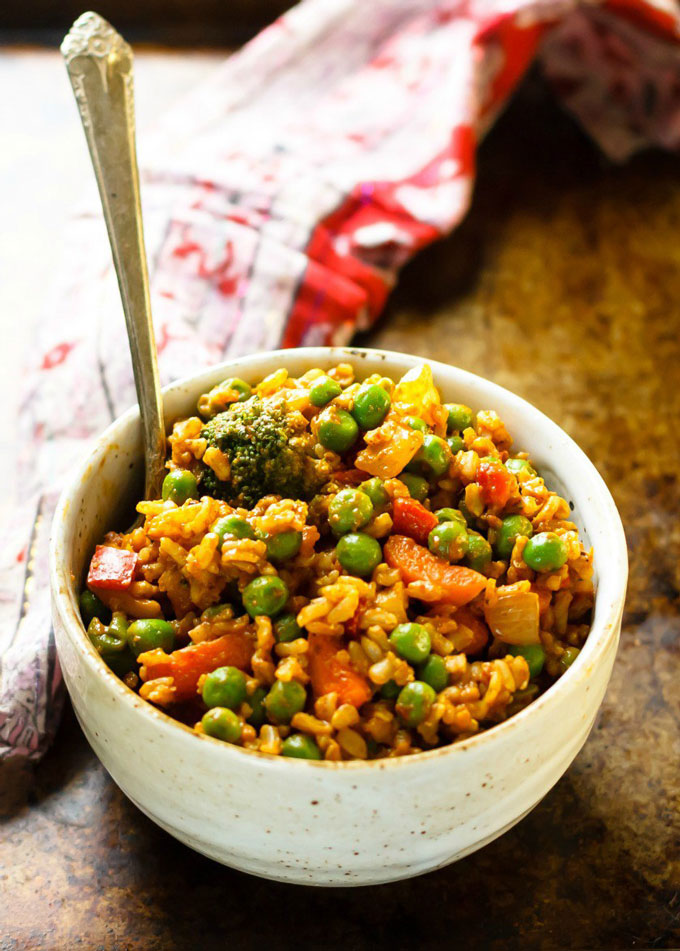 Thanks to Veestro for sponsoring this post! I love working with brands whose products I really love and would honestly recommend. Thank you for supporting this blog that I love oh-so-much so I can bring you delicious recipes!