Here's how to make a chai tea latte at home! Make a batch of this homemade chai spice mix and use it for tea, baking, and more.
Chai Spice Mix and Vegan Chai Latte Recipe
When the weather radar shows a ginormous strip of torrential rain headed your way, you obviously make chai lattes. Vegan chai lattes.
I haven't always been a chai fan. My first few chai teas were really peppery and turned me off completely; I never wanted to taste chai tea again. Boy, would I have missed out.
Since those first few experiences, I've seen the light and come to the chai side. Turns out if you get the spices right and sweeten it perfectly, you have something in your cup that's irresistibly tasty and perfect for cold, rainy nights. Or basically any night ever because they're SO good.
If you've ever wondered how to make a chai latte at home that tastes just as good as a $4 one, I'm here to tell you that it's super simple! You can make your own chai spice mix at home and use it in your baking projects, smoothies, granola, and of course your chai tea lattes!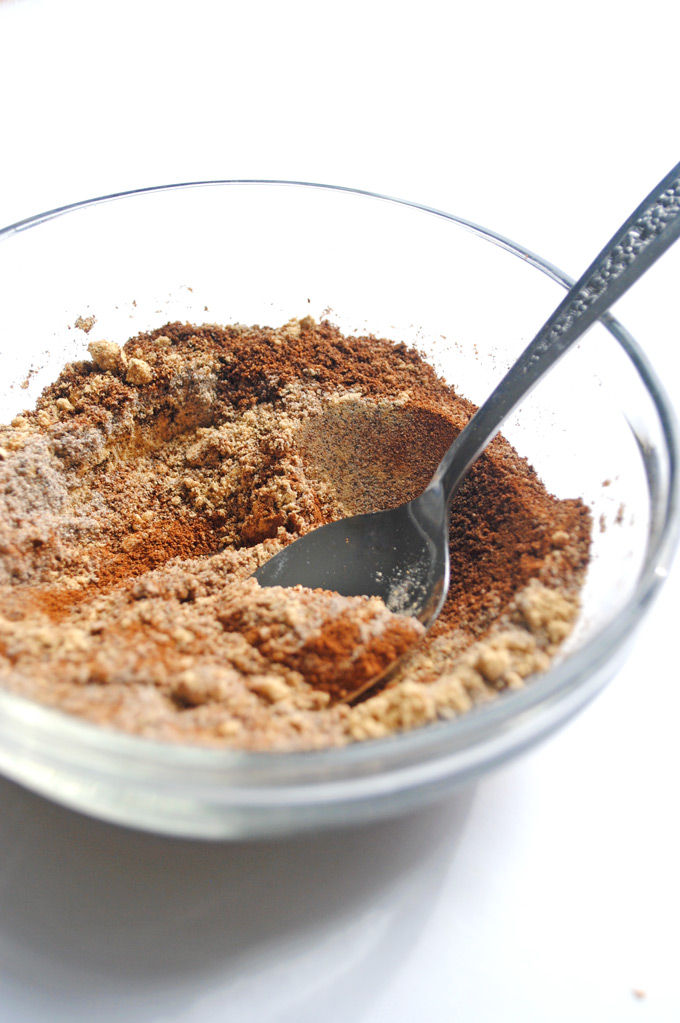 Chai Spice Mix Ingredients
I love chai spices so much now that I want to use those flavors in more than just tea! You can totally buy chai tea concentrates at the store, or pick up a latte anytime you're craving one, but I'm here to tell you that making your own chai spice mix at home is A) cheaper, B) more customizable and C) means you can use it in anything!
It all starts with the perfect blend of spices. I made a pretty big batch of chai spice mix because I knew I would want to throw in smoothies, cookies, and obviously, more chai lattes. If you don't see yourself using the chai spice mix super often, you can always halve the recipe. Another pro of making your own adjust the level of each spice based on your preferences! Here's everything you'll need to make your own chai spice mix: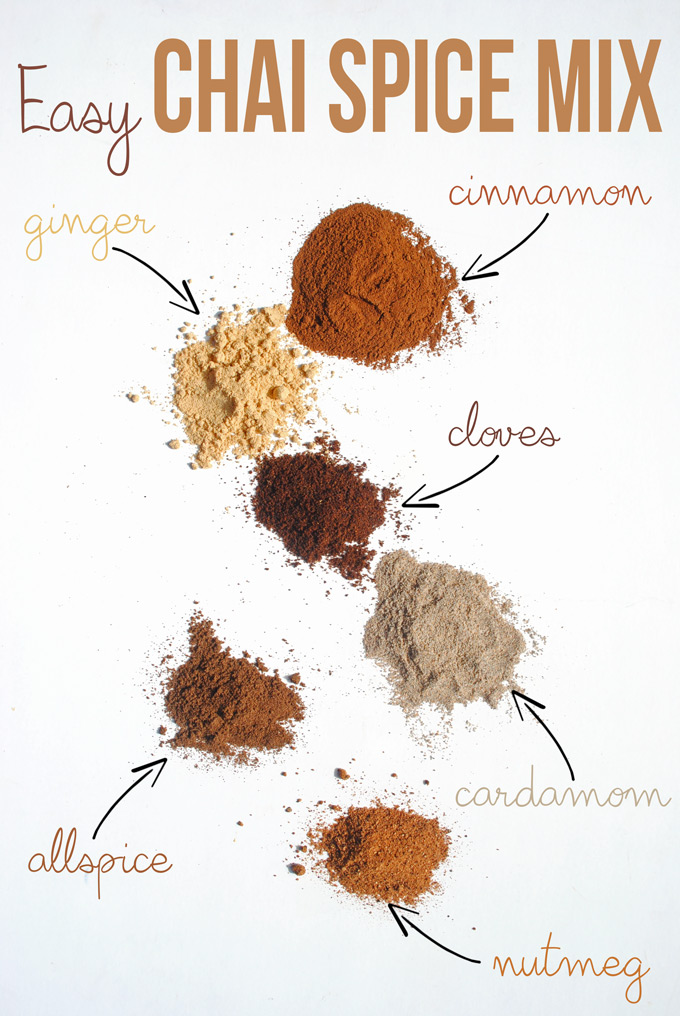 How to Make Chai Tea Lattes
Now time for some vegan chai lattes! These are simple to make, they don't have any of the syrups or heaps of sugar like the ones at your favorite coffee shop, but they're still just as delicious (if not more).
To make a homemade chai tea latte, simply steep the tea and spices in hot water, divide into two mugs, sweeten with whatever form of sweetener you like, and add the milk. I went for canned coconut milk because it's super thick and makes the lattes unbelievably creamy. The coconut flavor is very subtle, masked by the chai spice, but you can opt for any non-dairy milk of  your choosing, like almond, flax, or soy. Either way, it's creamy dreamy vegan chai latte heaven✨
This recipe makes two lattes, but if you're feeding a crowd, you can definitely increase the recipe to accommodate everyone. I think these lattes would be perfect after Thanksgiving dinner; they're sweet, comforting, and perfect while sitting around the fireplace with your loved ones.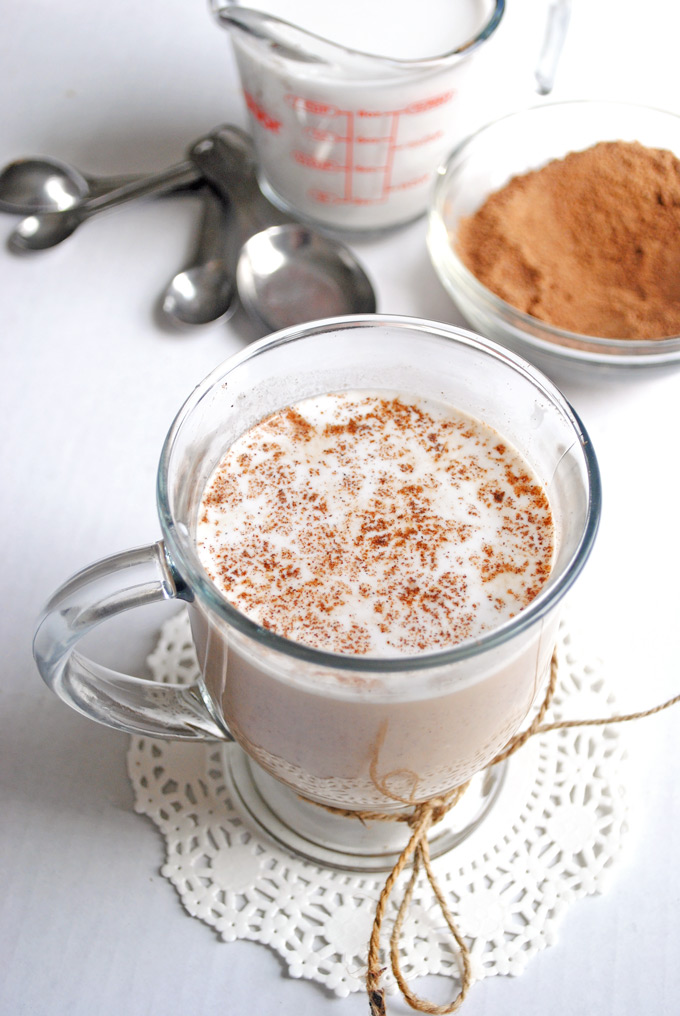 More Vegan Chai Spice Recipes
If you try the chai spice mix or vegan chai lattes, let me know how they turn out! And if you're still looking for chai spiced goodness, check out these vegan chai recipes!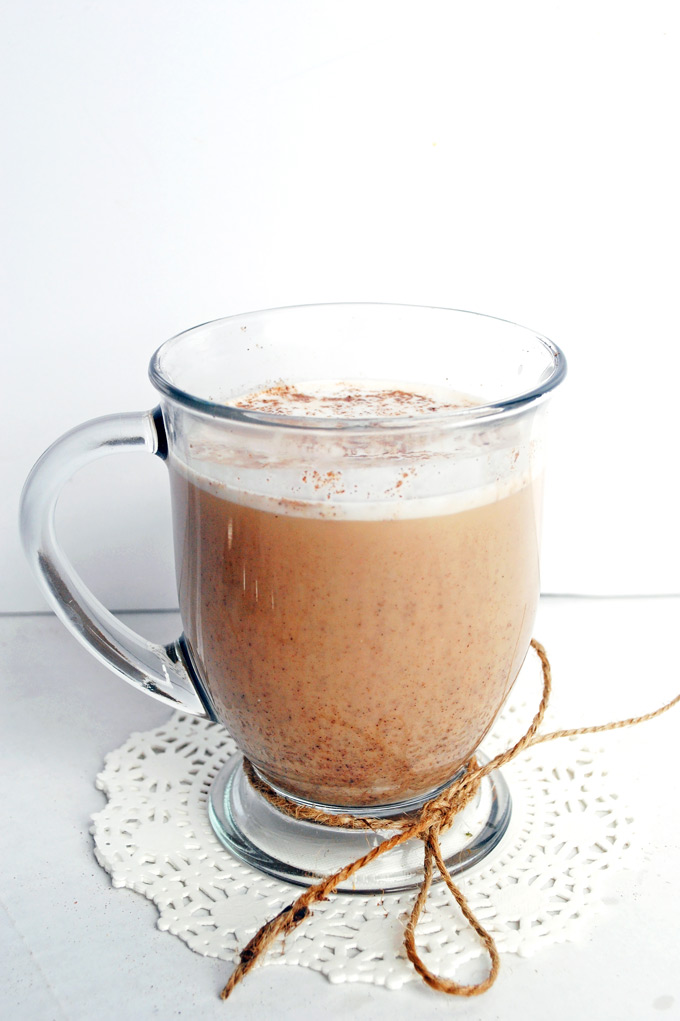 Print
How to make:
Chai Spice Mix
Warm up this winter with comforting chai spices in this creamy Vegan Chai Latte! Keep the extra chai spice mix for tea, smoothies, and more.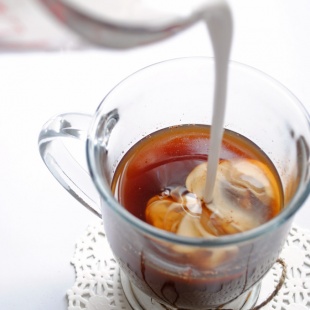 Ingredients
For the Chai Spice Mix (yields 3 tablespoons):
1 tablespoon

ground cinnamon

2 1/2 teaspoons

ground cardamom

1 1/2 teaspoon

ground ginger

1 teaspoon

ground allspice

1 teaspoon

ground cloves

1/2 teaspoon

nutmeg
For the Vegan Chai Lattes:
2 cups

water

2

black tea bags

1 1/2 tablespoons

chai spice mix (see above)

3

–

4

tablespoons maple syrup, to taste

1 cup

canned coconut milk (light or full-fat), or other non-dairy milk
Instructions
In a small bowl, mix all ingredients until fully combined. Store in an airtight plastic bag or glass jar.
In a small saucepan, place water, tea bags, and 1 1/2 tablespoons chai spice mix. Bring to a boil; put the lid on, remove from heat, and let it steep for 15 minutes.
Remove the tea bags and stir. Pour equally into two mugs. Sweeten with 1-2 tablespoons maple syrup in each latte.
Pour 1/2 cup milk into each mug; stir until well combined. Garnish with coconut whipped cream and a sprinkle of spice mix.
*Optional: Instead of pouring the tea into two mugs, pour the maple syrup and coconut milk into the pot and warm over low heat. Then separate the mix into two mugs and serve.