Raise your hand if 95% of the reason you get up in the morning is to eat breakfast. ?? I know all of you are raising your hands, don't lie to yourself.
Breakfast is probably my favorite meal of the day, if you can't already tell. I honestly sleep better when I remind myself that the sooner I wake up, the sooner I get to eat. Is that sad? There really is just nothing better than waking up and plowing through a huge stack of carbalicious pancakes or a bowl of oatmeal-meats-chocolate-cake.
I love making decadent breakfasts on the weekend to share with my peeps. Heck, I even have a Pinterest board called "Decadent Breakfasts." I don't think I've met a person who doesn't love a good, sugary cinnamon roll. If you do meet one of those people, I wouldn't trust them.
It's no secret that breakfast that tastes like dessert is everyone's dream. As an Ode to Breakfast, I decided to round-up the most mouthwatering, hunger-inducing decadent vegan breakfast recipes I could find. And I threw in one savory recipe 'cause it was too darn good to leave out – I mean, it's tacos.
The best part is, most of these recipes are still somewhat healthy! By somewhat, I mean they're made of wholesome ingredients like oats, buckwheat, whole-wheat flour and even carrots. I've even marked the appropriate ones as gluten-free! BUT I can't control the amount of maple syrup you top your breakfast with, so to each his own in the health department 😉
P.S. this list started at 8…then 12…now we're at 16. Can't stop, won't stop. You can thank me later.
1. Healthy Chocolate Peanut Butter Banana Baked Oatmeal (gluten-free)
2. One Bowl Banana Bread Cinnamon Rolls from Minimalist Baker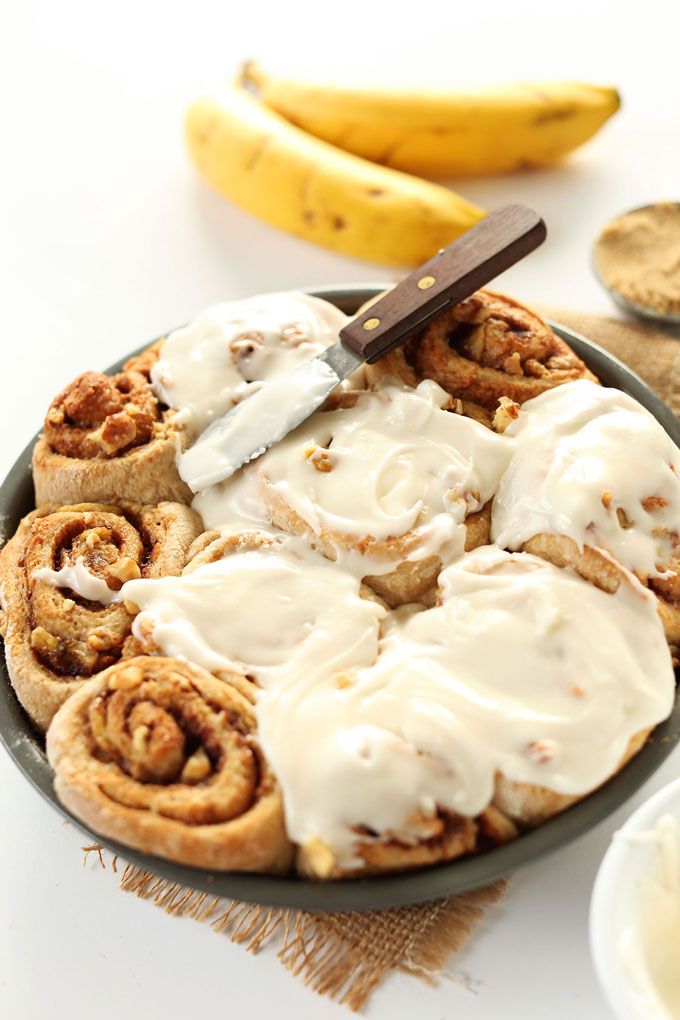 3. Healthy Edible Breakfast Cookie Dough for One from The Big Man's World (grain-free)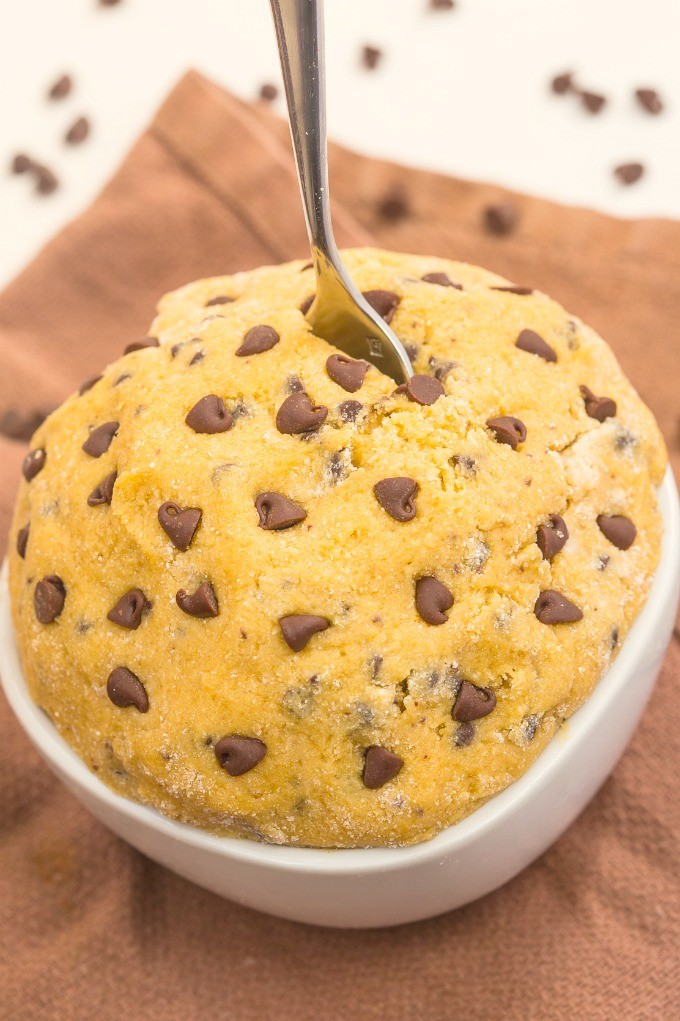 4. Vegan Chocolate Hazelnut Donuts from Vegan Heaven (whole-wheat…plus a secret ingredient!)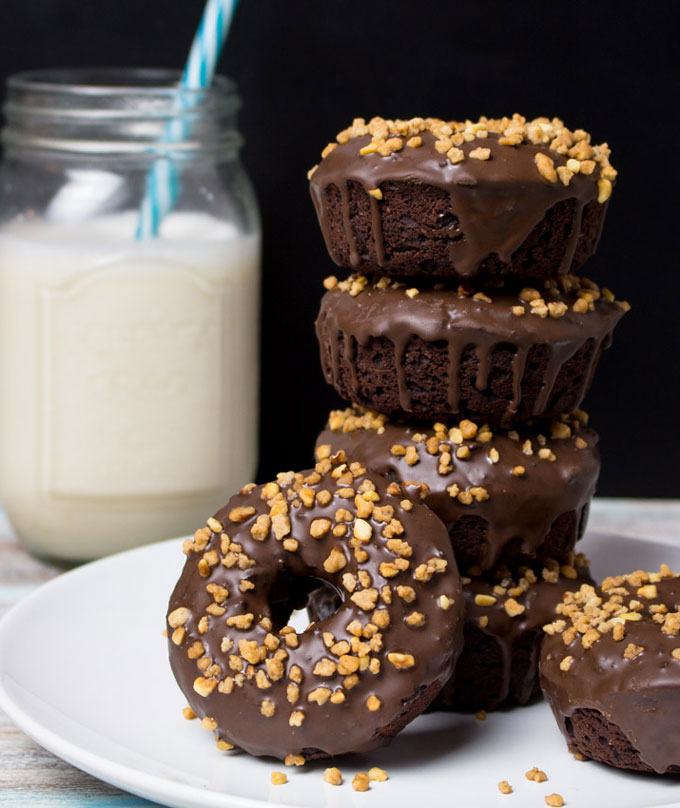 5. Brownie Batter Breakfast Bake from Running With Spoons (gluten-free)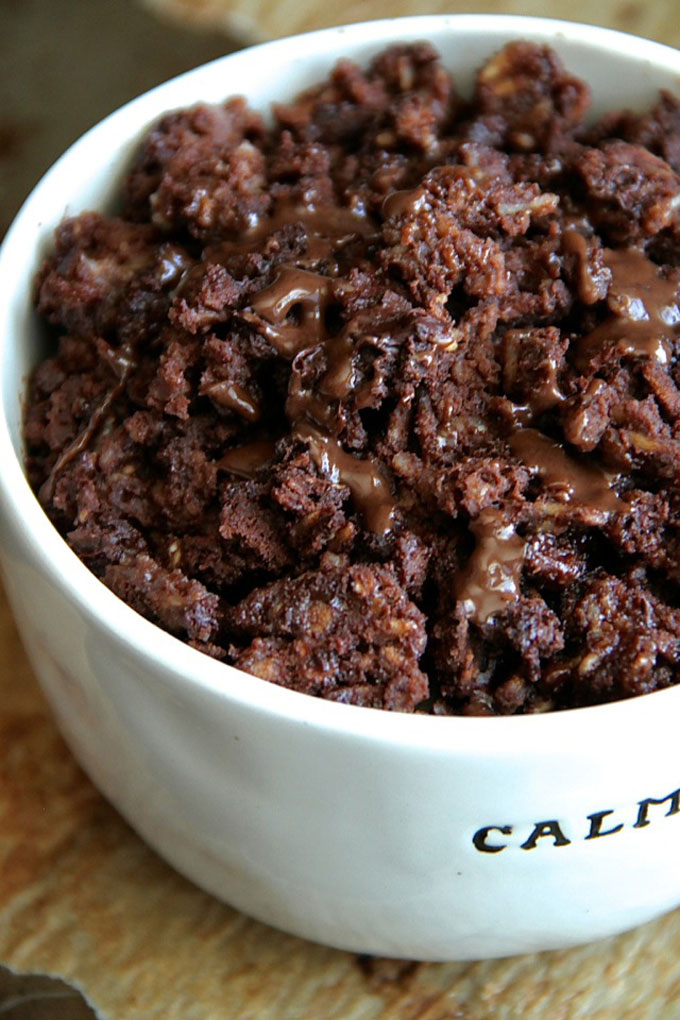 6. Whole Wheat Chocolate Cinnamon Rolls with Pistachios + Orange Icing from Ambitious Kitchen (whole-wheat)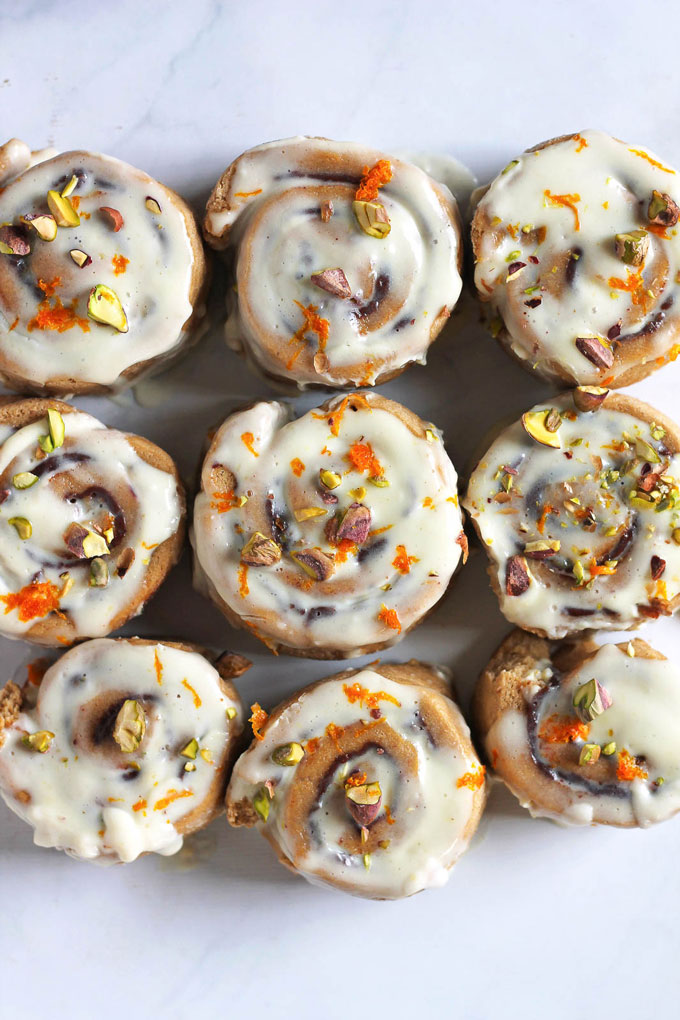 7. Almond Cookie Crisp Mocha Shake with Fudge Sauce from Love Me, Feed Me (gluten-free)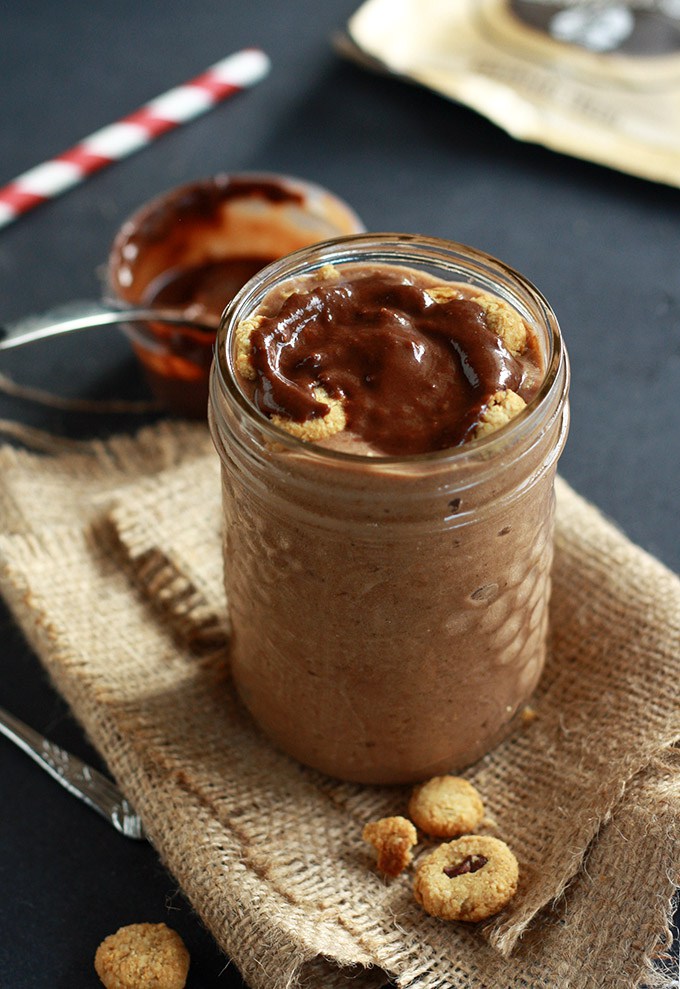 8. Easy Vegan Drop Biscuits from Diary of an Ex-Sloth (whole-grain)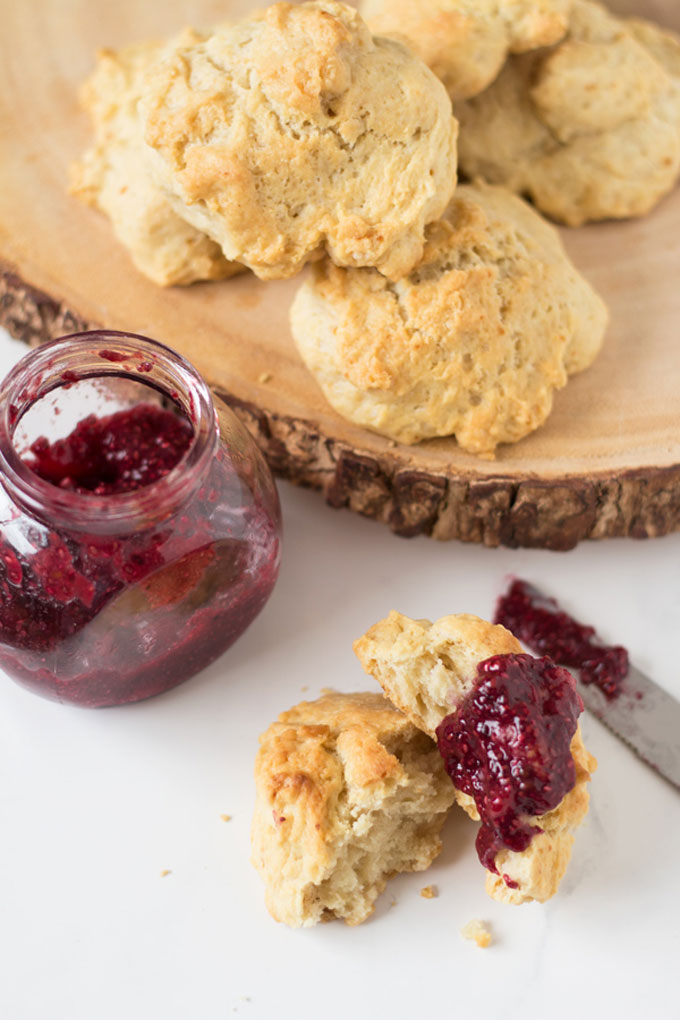 9. Peanut Butter and Jelly Stuffed Pancakes (whole-wheat)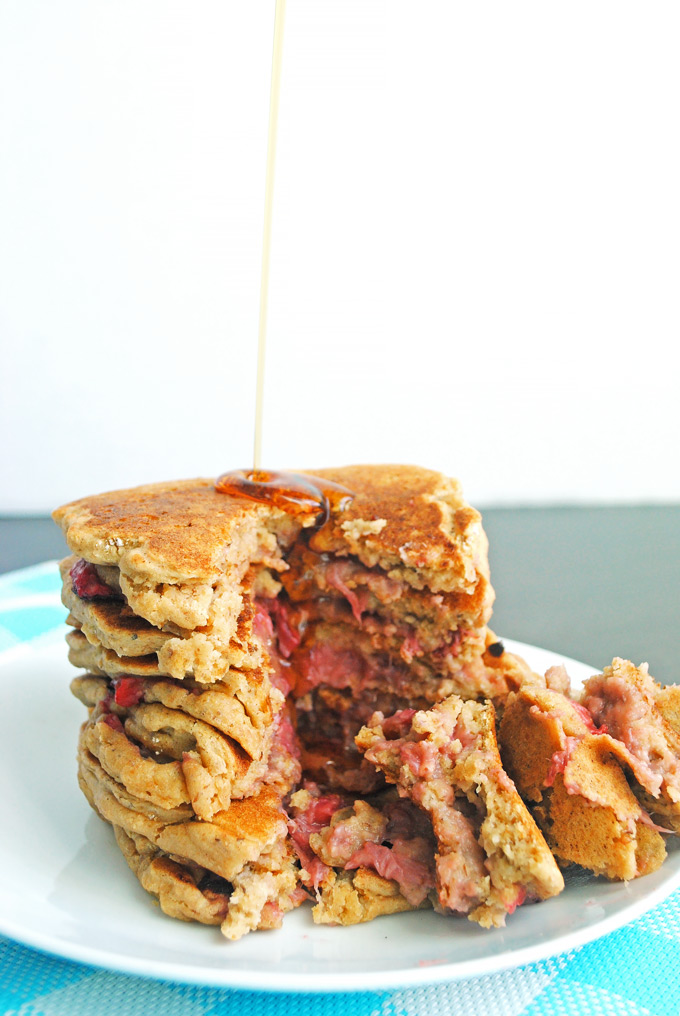 10. Carrot Cake Waffles from Making Thyme for Health (gluten-free)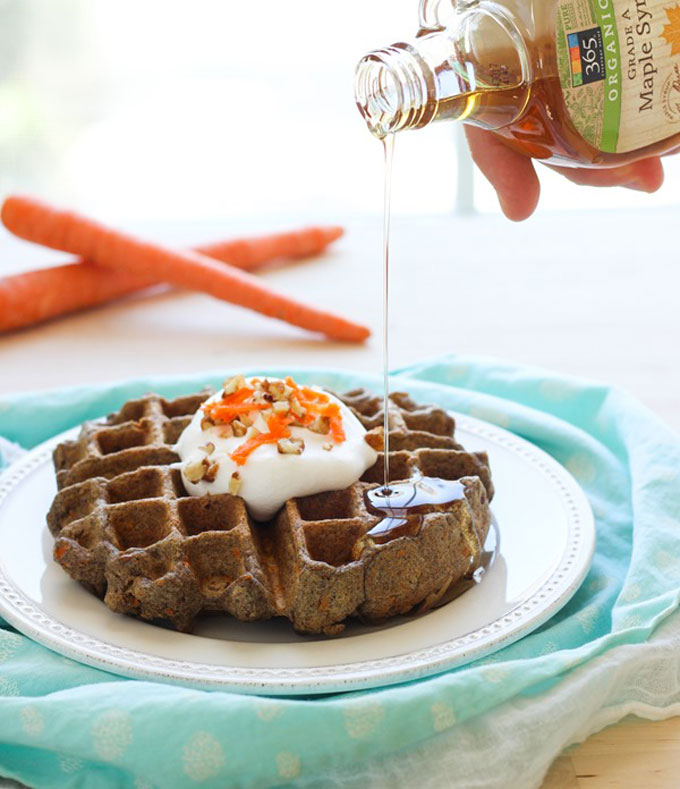 11. Healthy Vegan Banana Scones from Fit Mitten Kitchen (whole-wheat)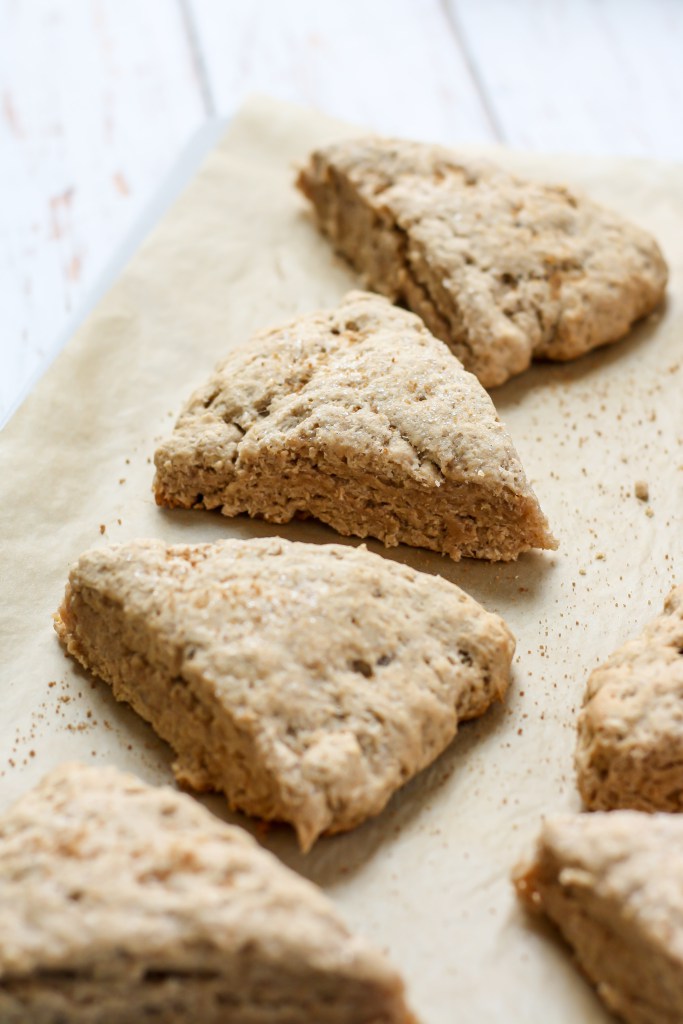 12. World's Best Jumbo Blueberry (or Chocolate Chip) Muffins from The Vegan 8 (gluten-free)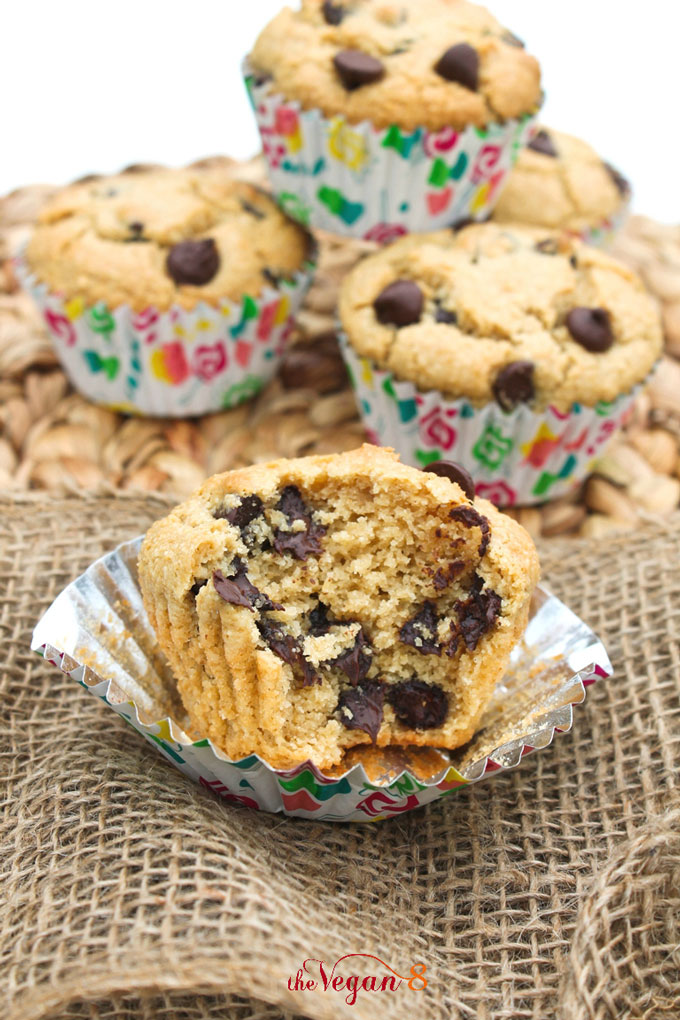 13. Easy Tofu Breakfast Tacos from The Almond Eater (gluten-free)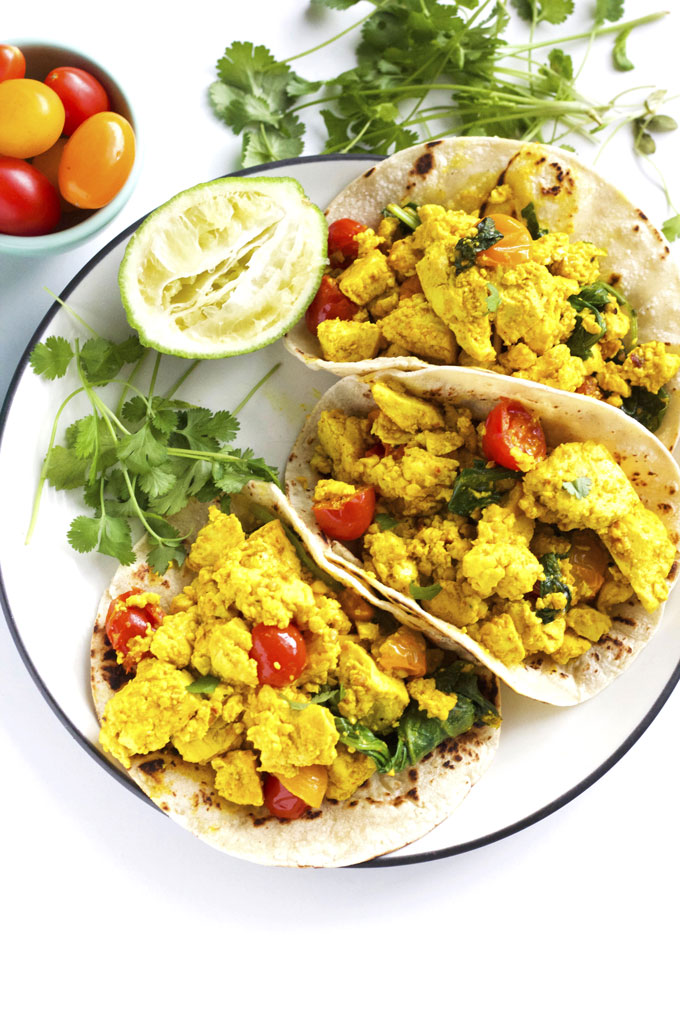 14. Peanut Butter Cup Muffins from Fooduzzi (gluten-free)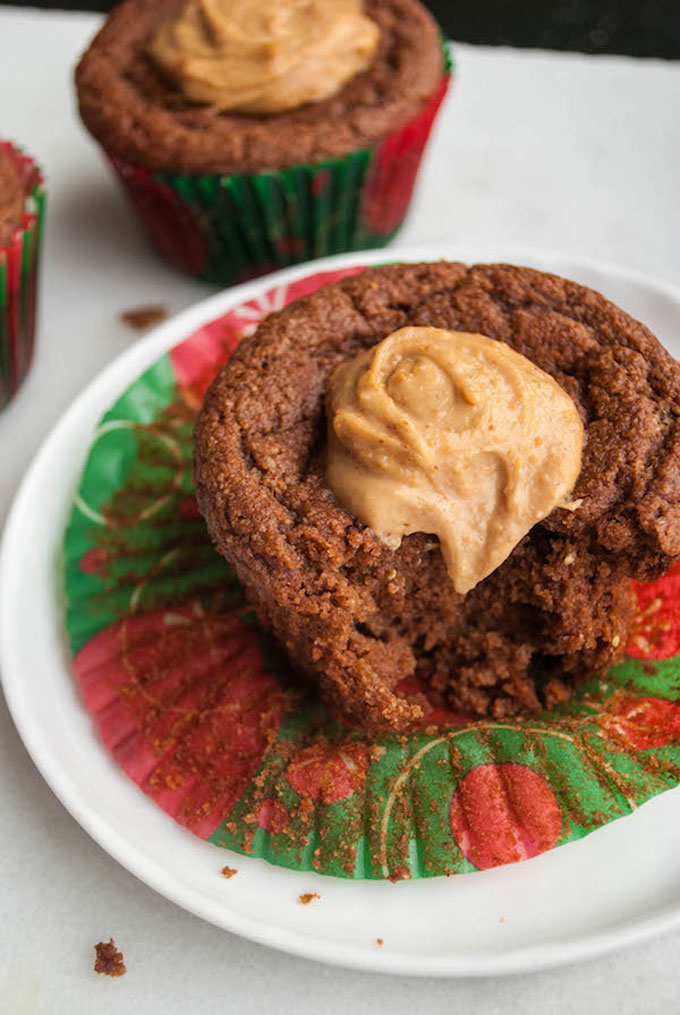 15. Perfect Vegan Pancakes from Contentedness Cooking (gluten-free)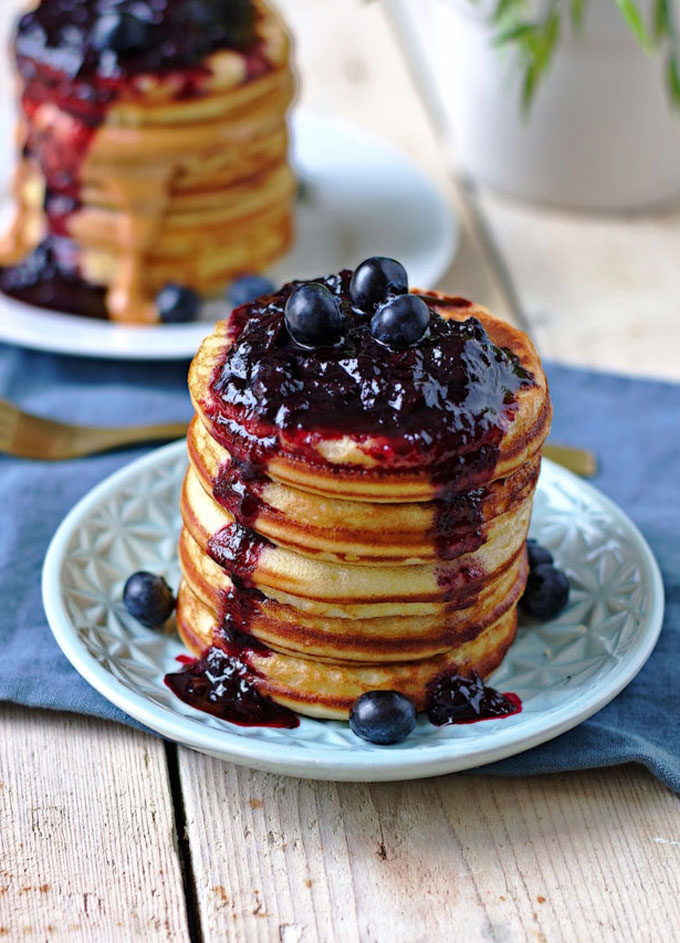 16. Slow Cooker Peaches and Cream Steel-Cut Oatmeal from The Healthy Maven (gluten-free)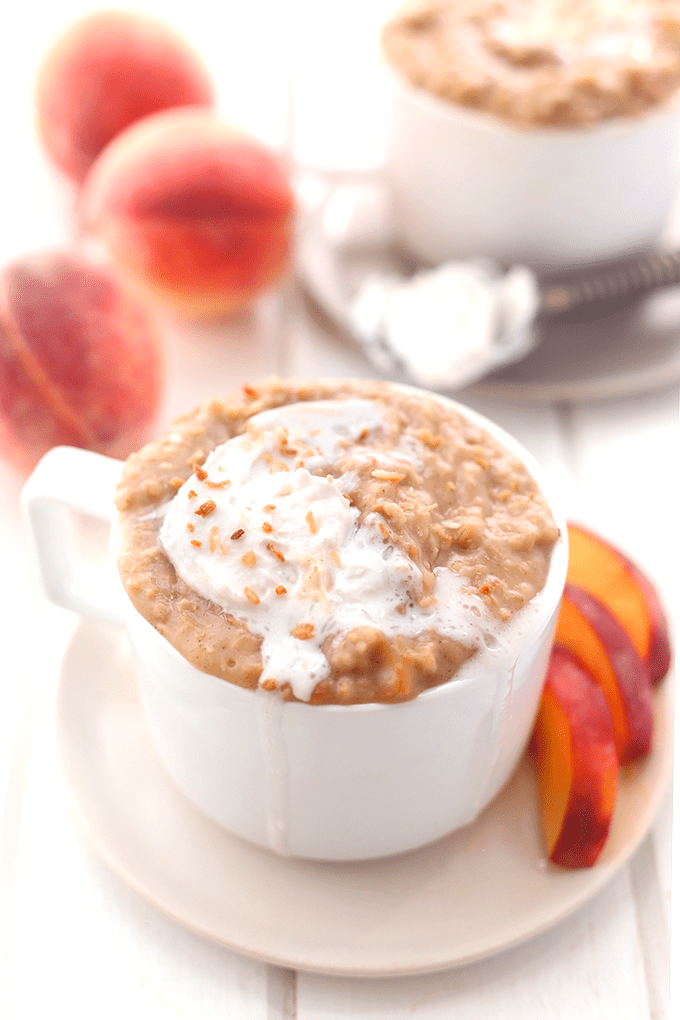 What's your favorite breakfast treat?
Love all these recipes? Pin for later!??