I'd apologize for another gingerbread recipe only 3 days after this beauty, but I'm not sorry. I know you don't mind, right? Gingerbread = all the Christmas feels.
Well, I am D-O-N-E with finals *hallelujah* which means I get to go home and enjoy some time with my family and precious fur babies. Ah, college break–it is indeed a wonderful thing.
Going home also means I get to completely wreck our kitchen (sorry not sorry, Mom) by cooking and photographing food all day. But hey, leftovers?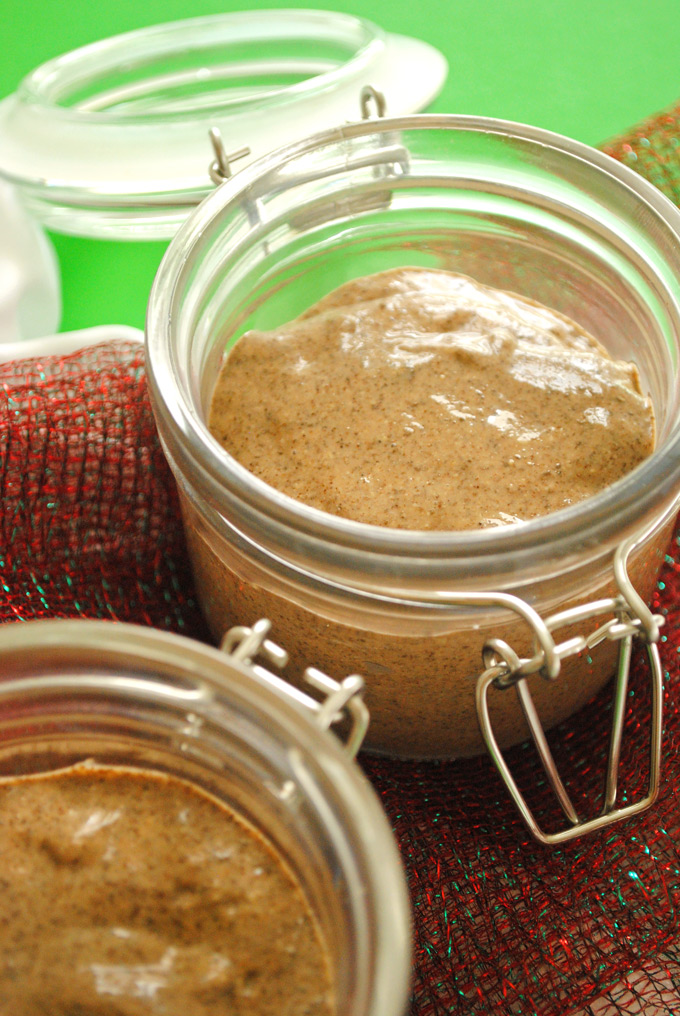 Finals week meant LOTZA snacking and green tea, but I still wanted to make sure my snacks were healthy✔️ and delicious✔️. Those are my two snacking requirements.
Good thing chia pudding fits the bill! Have you tried chia seeds before? They're great in smoothies, oatmeal, or by themselves in pudding. Since they soak up liquid and get all slimy and gel-like, they're also great for replacing eggs in vegan recipes. They're also packed with healthy Omega-3 fatty acids and have 3 grams of protein per tablespoon. Yes, yes, and yes.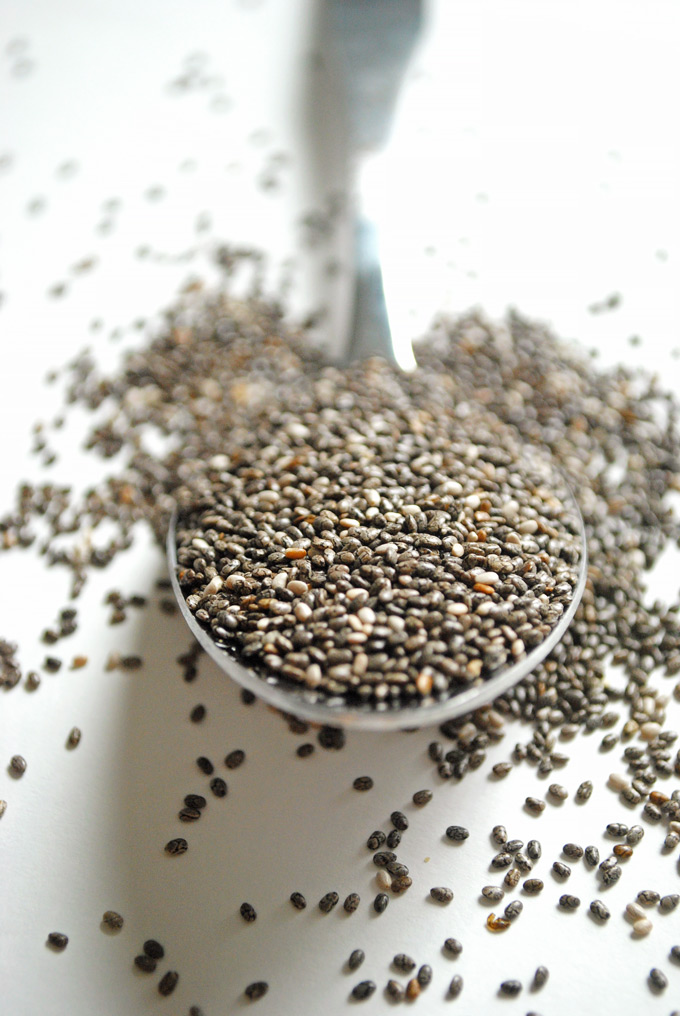 To make chia pudding, all you have to do is mix chia seeds and your choice of non-dairy milk and let it sit for a few hours. It makes a great breakfast or snack, but also a great dessert if you want a decadent treat that's still healthy!
I went with gingerbread because, duh, gingerbread. I'm obsessed with it. The deep spice, the slight sweetness, the richness of molasses…ugh, it's all just so good.
Naturally I'm going to try to make literally everything taste like gingerbread. (Cookies? Smoothies? Chia seed pudding? Vegetables?…okay too far)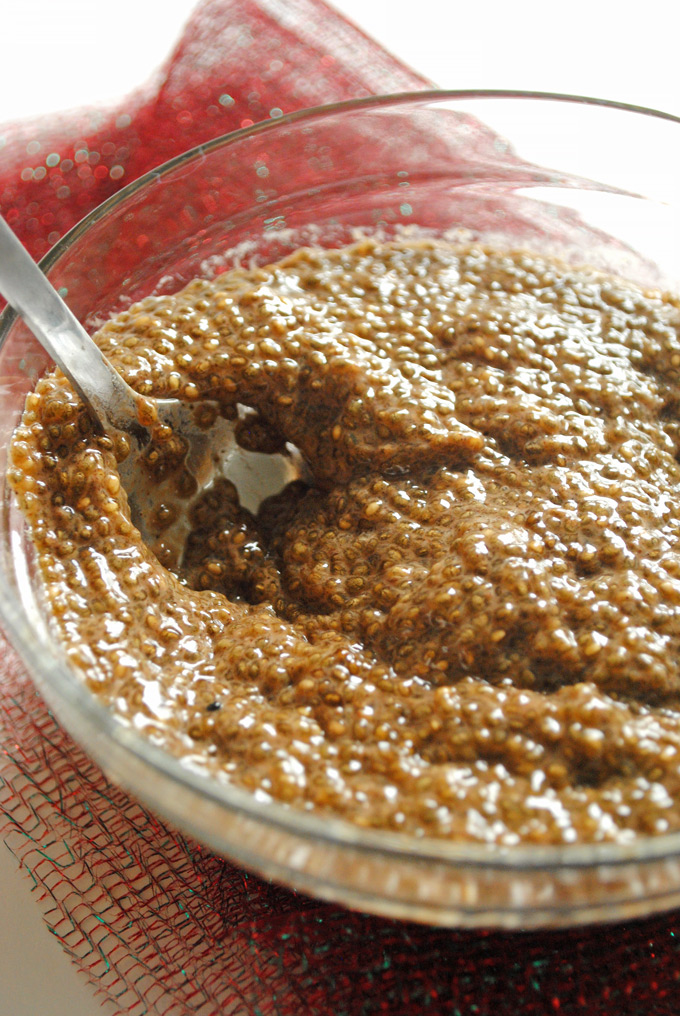 My favorite chia seeds are by BetterBody Foods; you can find their products in many mainstream grocery stores! I also use their coconut sugar to sweeten everything, and I can't wait to get my hands on their bourbon Madagascar vanilla! Yummm.
I have a really cool giveaway going on with BetterBody Foods on my Instagram, so check us out today! Hurry, it ends tomorrow 12/16!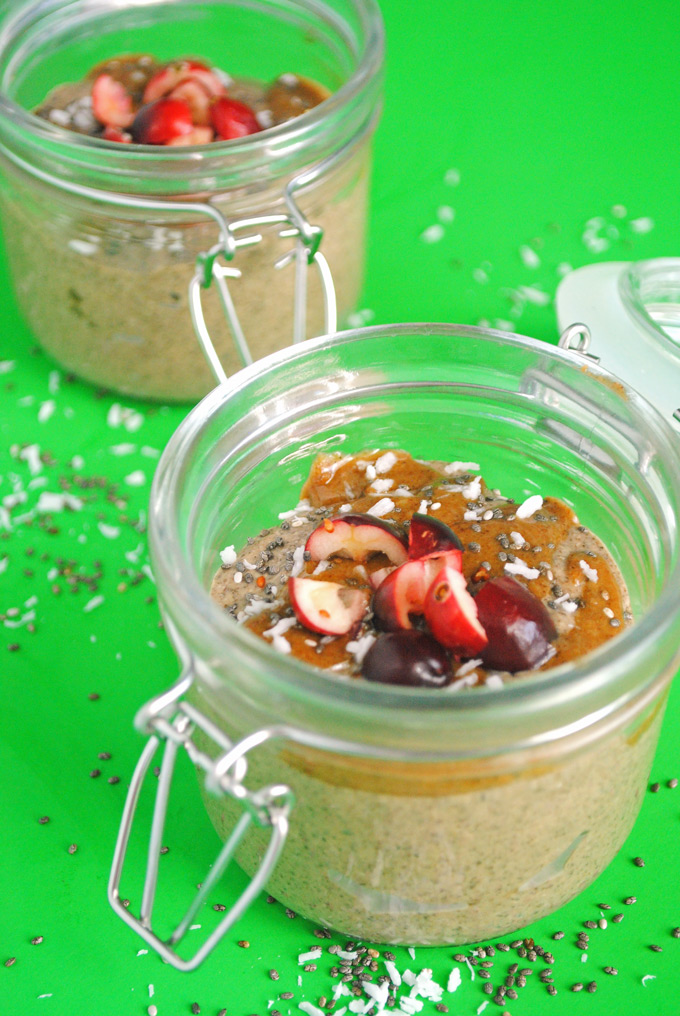 You can leave the pudding as is after it sits in the fridge overnight, but I decided to blend it all up in my NutriBullet, which makes it super duper creamy and more like the consistency of traditional pudding. Seriously, if you don't have NutriBullet, I highly recommend it. Treat yo' self for Christmas 🙂
Obviously I had to top it with more gingerbread in the form of almond butter, extra chia seeds, a pinch of coconut, and fresh cranberries! 'Cause how can you get more festive than cranberry and gingerbread?
If you try this chia pudding, let me know in the comments below or tag your kitchen creations with #emilieeats on Instagram! Thanks so much for reading!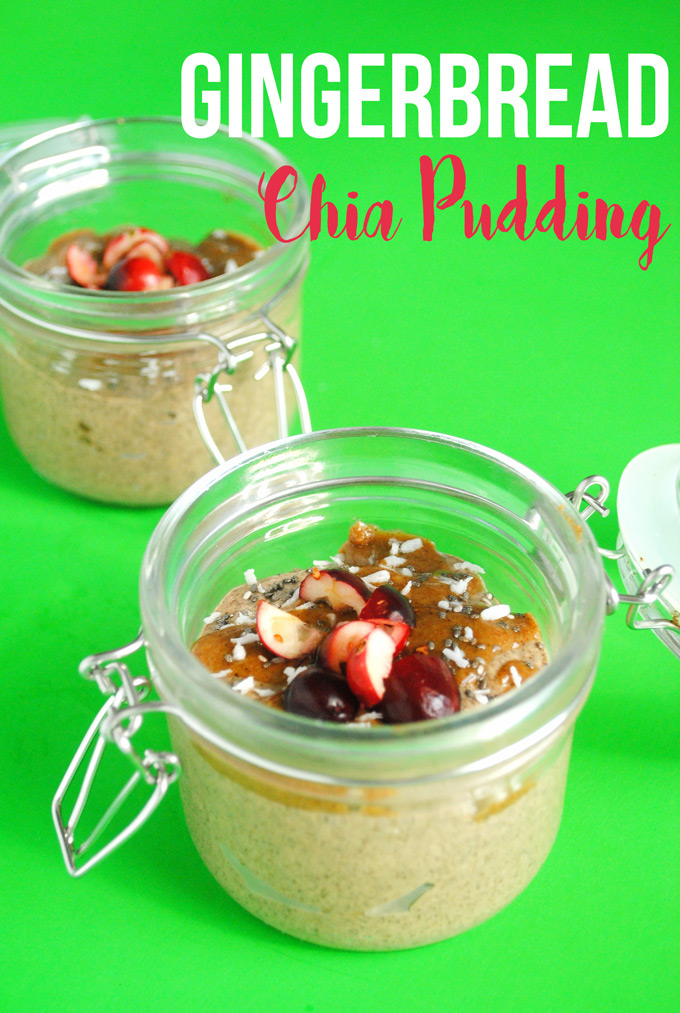 Print
How to make:
Gingerbread Chia Pudding
Packed with healthy Omega-3s, this easy Gingerbread Chia Pudding is the perfect way to enjoy the classic flavors of gingerbread as a snack or dessert!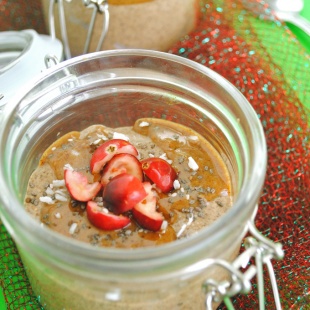 Ingredients
1/4 cup

chia seeds

1 cup

non-dairy milk (I used unsweetened cashew milk)

2 teaspoons

blackstrap molasses

1 1/2 tablespoons

maple syrup, plus more to taste

1/2 teaspoon

ground cinnamon

1/2 teaspoon

ground ginger

1/4 teaspoon

ground cloves
Pinch of salt
Instructions
In a medium bowl, add chia seeds and milk. Stir to combine.
Add molasses, maple syrup, cinnamon, ginger, cloves, and salt. Mix until fully combined, making sure there are no clumps.
Let sit in the fridge overnight, or at least 6 hours.
Serve as is with desired toppings, or blend until smooth then serve.