Happy New Year!🎉 Is everyone as excited for 2017 as am I?! I hope so! We're kicking off the new year with these mean green avocado chickpea salad collard wraps! Because we can all eat more greens in 2017, right?
I want to talk to you all a little about resolutions, goals and all that good stuff. Let's go…
I don't really remember setting New Year's resolutions as a kid. I was always a goal-setter, perfectionist and hard worker, so I feel like I was crushing goals all year long. Plus, you can't really make major life changes at 12, so… there's that.
As I've gotten older (I'm 20 now! ah!), a new year means a new chapter with lots of exciting changes. The last few years and the years to come will include some major stepping stones. I've graduated high school, moved to college, started a business, and adopted a pet on my own, and soon I will graduate, continue to grow Emilie Eats, move away, get a job, find a place to live, pay for my own insurance… ah! So many changes.
The point is, this time of my life includes lots of big moments. Which means that every year, something big is going to happen. That is both extremely exciting and somewhat anxiety-inducing.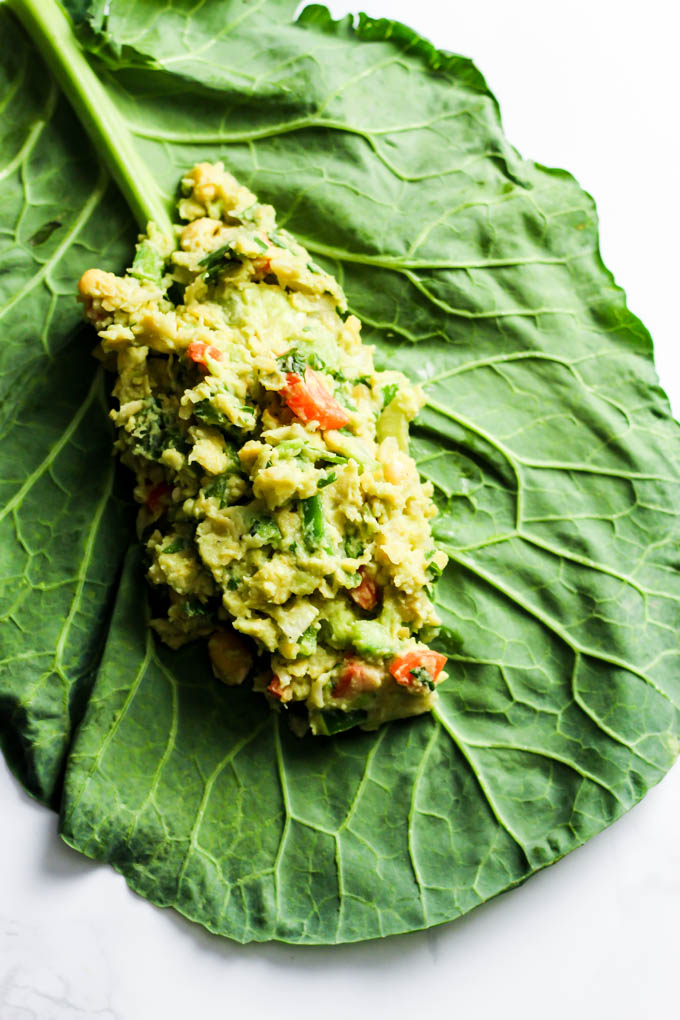 Instead of making major resolutions at the start of a new year, I prefer to set a goal to go with the flow of whatever life phase I'm in. Right now? Enjoy my last year of school without stressing too much about what will happen after graduation. Maybe next year will be settling into a new state and making friends.
Don't get me wrong, I think you should definitely challenge yourself and get outside of your normal box. I have goals for this year for my business, my career and my personal life. But I think a better resolution than *Completely change & improve my life in every way!* would be *Enjoy the ride of life & improve myself little by little along the way.* That seems more reasonable, right?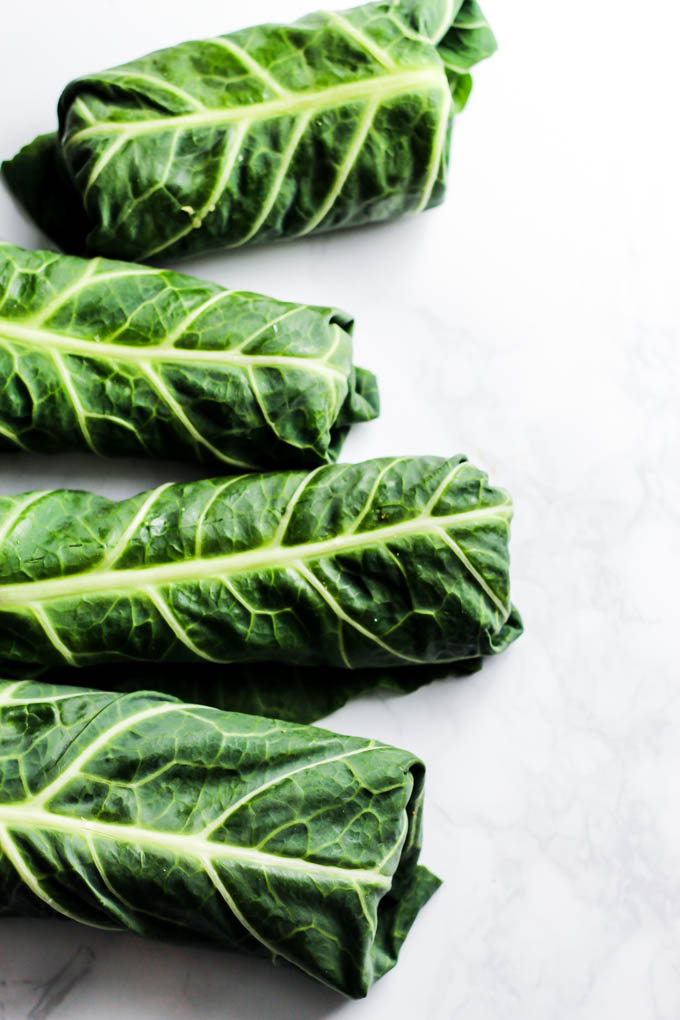 I think this mantra could definitely apply to eating. People notoriously set high goals for their diets at the beginning of a new year, yet most people never make true lifestyle changes. Just look at the gym crowd in January compared to December. You feel me?
There are a few reasons why I believe most people "fail" on their "New Year's diets":
1. They think of them as just diets, and diets are scientifically proven to fail 95 percent of the time.
2. They have superficial goals (i.e. look good for spring break) rather than long-term goals (i.e. break the heart disease trend in my family).
3. They make lofty goals that they can't realistically stick to and don't know how to live a balanced, healthy lifestyle.
This is where New Year's goals fail us. If your goal is to not eat a carb in 2017 or lose 20 pounds in 2 weeks, sorry not sorry – you're going to fail.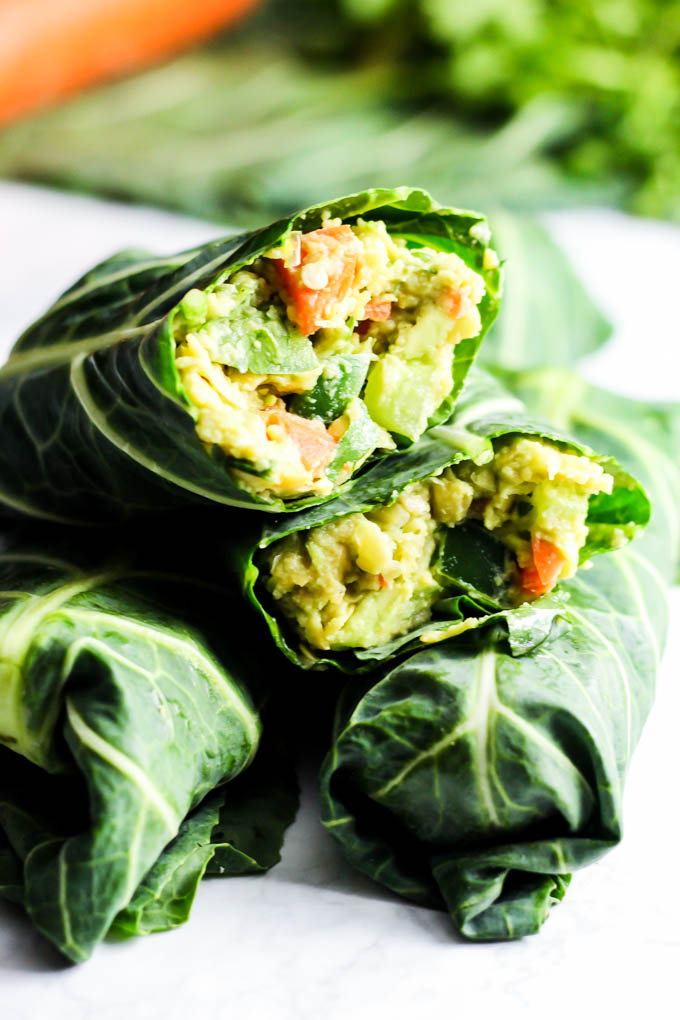 A better (and more realistic!) option is to set small goals that you can actually apply to your life not just in January, but year round. How about pledging to eat a side of vegetables with lunch and dinner? Or making your oats from scratch instead of using the instant packets? Or enjoying kombucha instead of soda if you like the fizziness?
My motto is do the best you can do with what you have. Whatever goals you can stick to 95 percent of the time, go for it!
I think eating more greens is a realistic goal, right? If you're not a fan of green stuff, don't worry – these collard wraps will change your mind!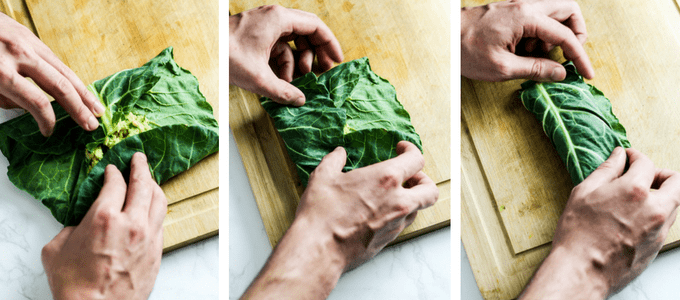 I used to make collard wraps all the time during my freshman year and just started making them again. I stuffed these with a delicious avocado chickpea salad that will make you completely forget about mayo-filled chicken salad. Avocados > mayo. 🙌
These are super simple to prepare – make the chickpea salad, roll it up in a collard leaf, and BOOM! Your on-the-go lunch or quick 10-minute dinner is ready.
Don't be afraid of the greens! Collard leaves are pretty mild in flavor, plus the flavors of the avocado chickpea salad cover up any bitterness. Perfect to pack for lunch or keep in the fridge for and easy dinner!
Let me know if you get to make these collard wraps! Take a pic, post it on Instagram with the hashtag #emilieeats, and tag me @emilieeats. Wishing you all a great start to the year!
Print
How to make:
Avocado Chickpea Salad Collard Wraps
These Avocado Chickpea Salad Collard Wraps are perfect to pack for on-the-go! They're packed with fiber, protein & greens for a healthy lunch or dinner.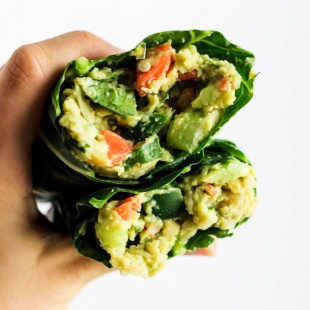 Ingredients
1

ripe avocado

1

15-ounce can (

1 1/2 cups

) chickpeas, drained and rinsed

1

medium stalk celery, diced

1/2

large bell pepper, diced

1

medium carrot, diced

1

lemon, juiced

1/4 cup

cilantro, finely chopped

1/2 teaspoon

salt, plus more to taste

1/4 teaspoon

pepper, plus more to taste

6

collard leaves
Instructions
In a small bowl, mash avocado.
In a large bowl, add chickpeas; with a potato masher or fork, mash chickpeas well. Add celery, bell pepper, and carrot; stir. Add lemon juice, cilantro, mashed avocado, salt, and pepper; stir until all ingredients are combined.
Lay a collard leaf flat on a cutting board. Scoop about 1/3-1/2 cup chickpea salad onto the center of the leaf. Fold the edges in, then roll the leaf like a burrito.
Repeat until all of the chickpea salad is used.
Store in the fridge in an airtight container for up to 5 days.