This post was sponsored by Hope Foods. Check out their chocolate hummus sale! Thanks for supporting my blog.
Before we talk about how deeply in love I am with these strawberry chocolate chia seed pudding parfaits (!!!), let's talk about the holiday of love: Valentine's Day.
Whether you spend the day on a romantic date, with your #singlegirlsquad, or cuddled on your couch with Netflix & your cat, we can all agree that the day is supposed to be about loving the people around you.
But what about the other 364 days of the year?
I've been absolutely obsessed with The Minimalists' podcast lately (and just with podcasts in general), and recently listened to their "Relationships" episode during a drive to New Orleans. Side note: if you aren't already listening to podcasts on your drives or bus rides, get on that! Anything from personal development to health to entertainment. Do it!
One thing that Ryan & Joshua talked about in the podcast is not waiting for a holiday to show the important people in your life how much you love them. That hit me like a ton of bricks.
One of my goals for 2017 is to give more to my relationships. I relied on a lot of people in 2016 to help me and pick me up while I was down, and now I want to be a better friend/girlfriend/daughter to the people that held my hand through a tough year. Not for anything in return – just because that's how a relationship should be.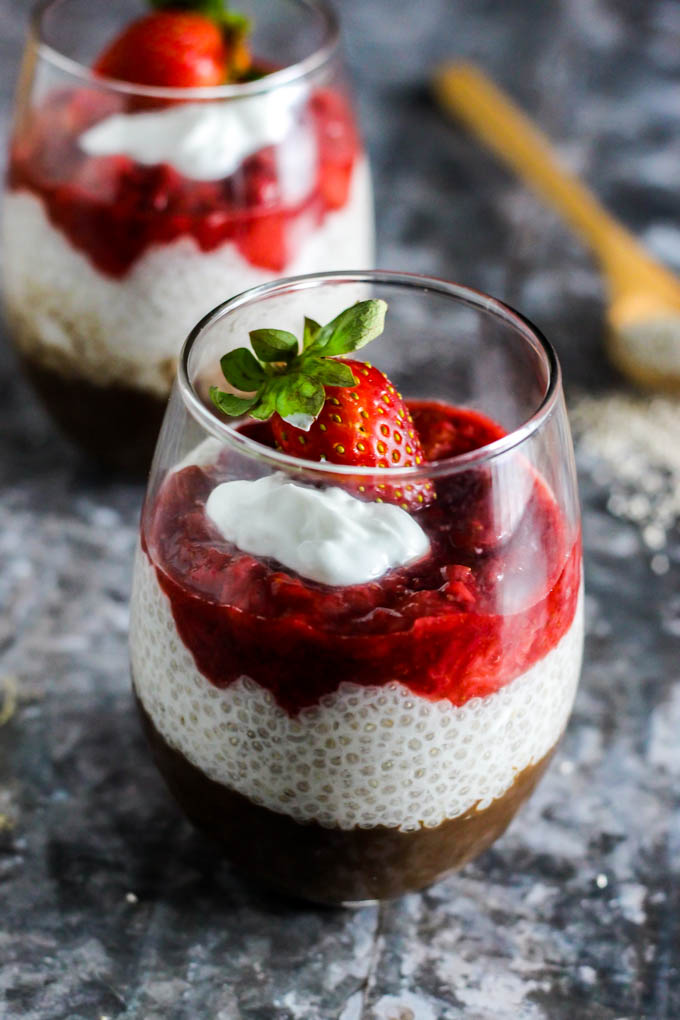 Relationships are all about giving, not taking. I've been at fault at times of taking too much from my relationships and not giving the other person enough in return. I want to be gracious to the people around me without worrying about what they will do for me. That's not the way to think, IMO.
So this year, instead of just on Valentine's Day or Christmas or birthdays, I want to show love to my favorite people all damn year. Because they deserve it, and I am so lucky to have the people around me.
How do you do this? Here's a few ideas to be a better person to your friends & family this year:
Call an old friend and have lunch/coffee with them to catch up.
If you have a long-distance friend/significant other, send them a box of their favorite foods & self-care items.
Listen, instead of just talking.
Instead of buying material gifts, buy experiences! Take a friend to a concert, festival or outdoor activity.
Invite your closest friends over for a dinner party.
Make these Strawberry Chocolate Chia Seed Pudding Parfaits for you & a special someone. 😊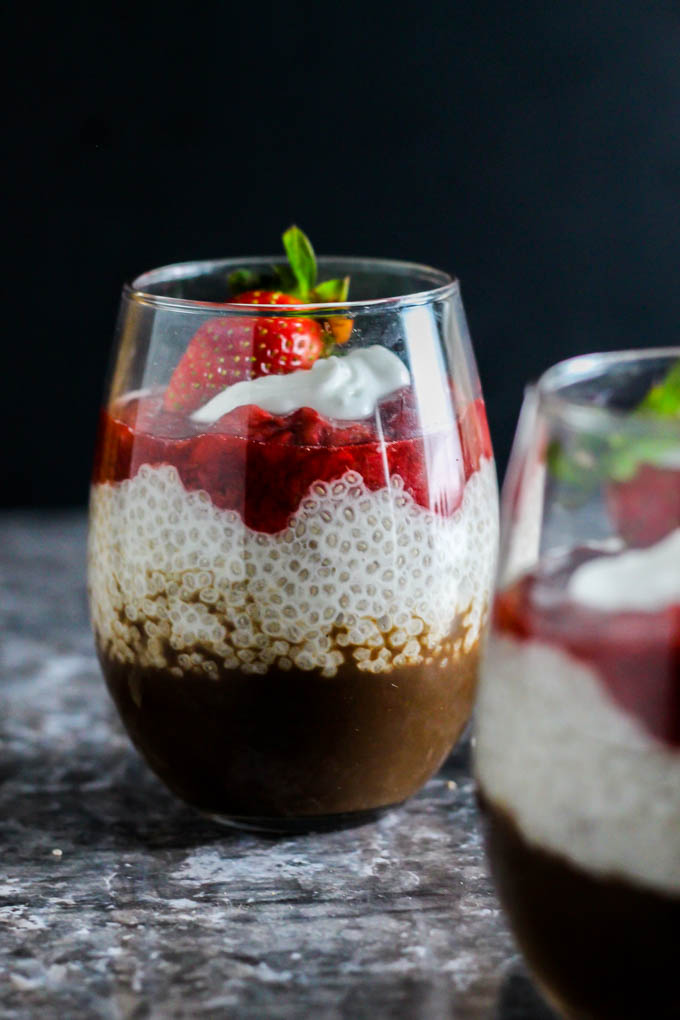 When Hope Foods asked me to create a Valentine's Day recipe with their Dark Chocolate Hummus, I knew I wanted to talk about the importance of quality relationships and being the best you can be. Because Hope Foods is dedicated to quality too – quality, fresh, organic ingredients!
I first tried Hope Foods' Kale Pesto Hummus two years ago and loved it so much that I recreated it for the blog! Ever since then, I've been hooked on every flavor my Whole Foods carried. Jalapeño Cilantro, Avocado, Thai Coconut Curry… I thought I had tried it all.
Then I laid my mouth on their Dark Chocolate & Dark Chocolate Coconut Hummus. My life will never be the same.
Good news! If you can't find Hope Foods' chocolate hummus flavors at your local store, no worries. They're going on a special sale on their website just in time for Valentine's Day! GO GET YOU SOME.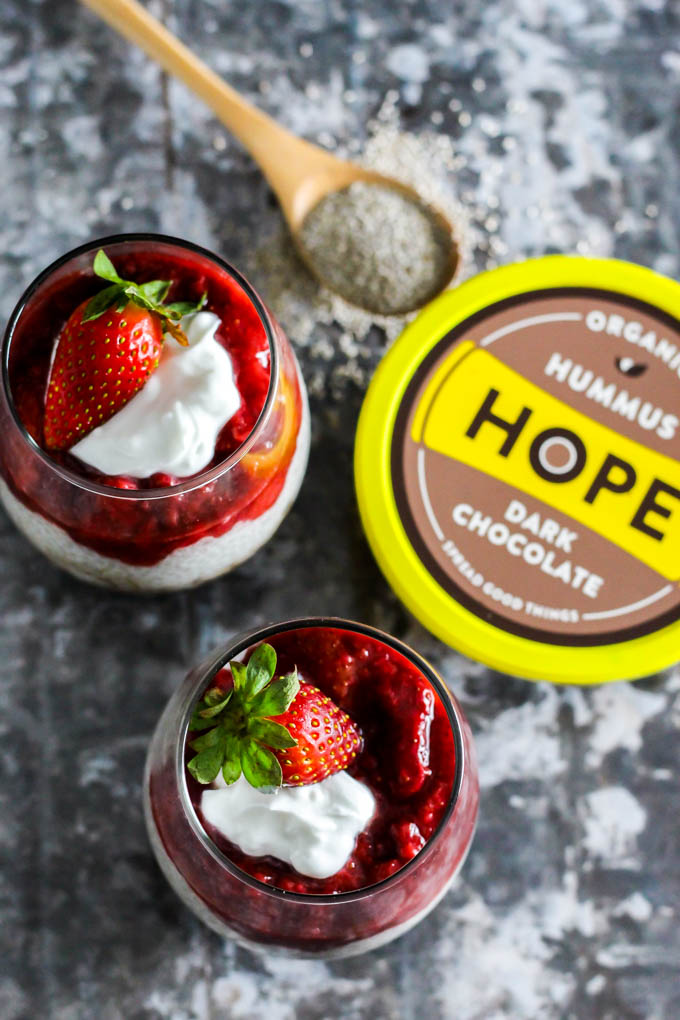 Before you get all weirded out like "EW! I don't want beans in my chocolate!" – trust me when I say this is totally not like normal hummus. And you should know by now that I love adding magical beans to desserts. (lentil skillet brownie, anyone?)
Chia pudding parfaits are kind of my thing, and there's no sign to my obsession ending anytime soon. This one is like chocolate covered strawberries in a beautiful parfait. A creamy chocolate pudding layer topped with vanilla chia pudding and warm, juicy strawberries. Don't tell me you can resist these.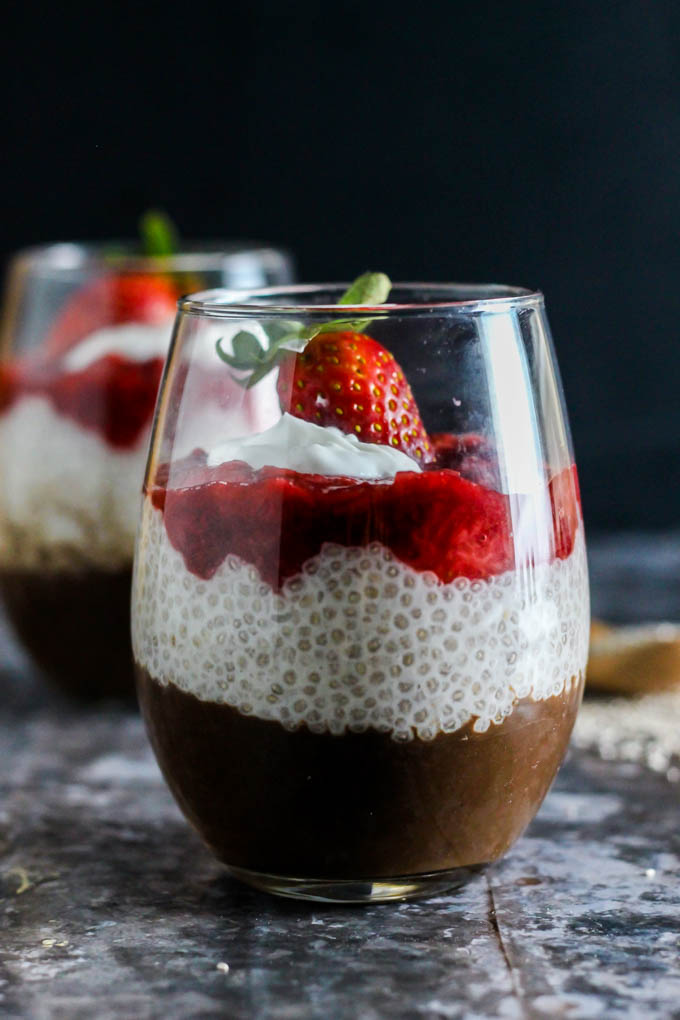 This is the perfect dessert for two to share with someone special, whether that's your boyfriend, girlfriend, mom, sister, BFF, grandmaw. I'd even say these are healthy enough to enjoy for breakfast. Yup, I'm deeming it acceptable.
Let me know if you make these – it makes my day! Take a pic and post it on Instagram with the hashtag #emilieeats – also tag me @emilieeats!
Here's a question for you: How can you be a better friend all year?💜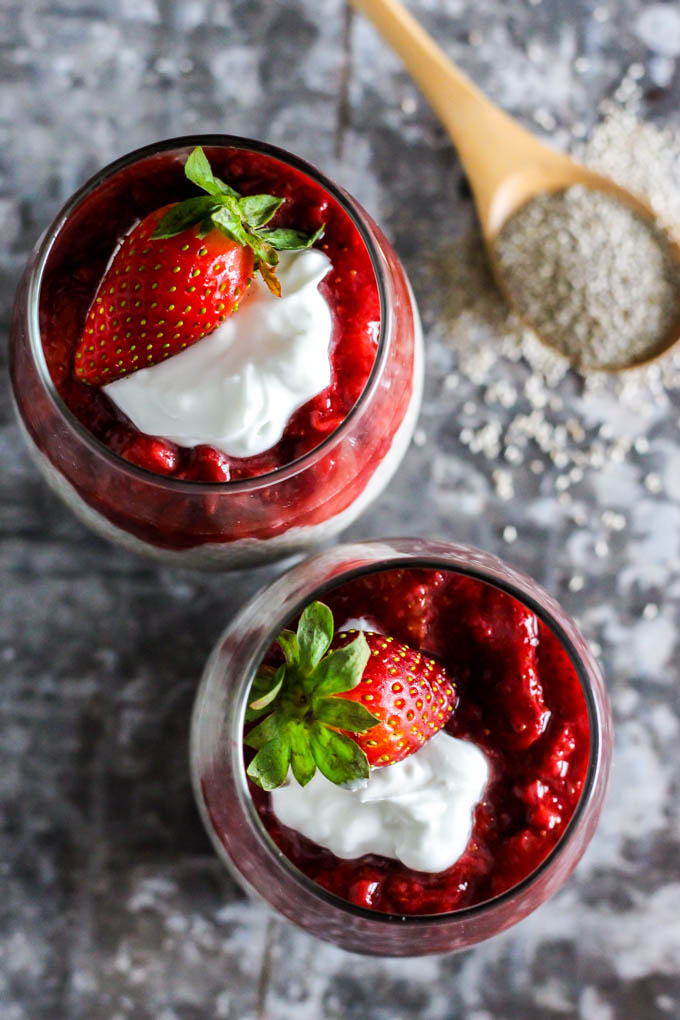 Print
How to make:
Strawberry Chocolate Chia Seed Pudding Parfaits
Dessert for two! These Strawberry Chocolate Chia Seed Pudding Parfaits are the easiest vegan & gluten-free dessert to whip up for you & someone special.
Ingredients
1/4 cup

chia seeds

1 cup

non-dairy milk

1/2 teaspoon

vanilla extract

1 1/2 cups

strawberries (fresh or frozen)

1/2 cup

Hope Foods Dark Chocolate Hummus

1/4 cup

full-fat coconut milk, plus more for topping*
Fresh strawberries, for topping
Instructions
In a medium bowl, add chia seeds, non-dairy milk and vanilla. Whisk to combine; place in the fridge overnight, or at least 4 hours.
When ready to prepare the parfaits, heat a medium saucepan over medium-high heat. Add strawberries; bring to a boil, then lower to low. Let the strawberries cook for 5-10 minutes, stirring, until most burst.
In a bowl, add dark chocolate hummus and coconut milk. Whisk together until smooth.
Use two jars or cups for the parfaits. Divide the chocolate evenly between the two cups, then the chia pudding, then the strawberries.
Add a dollop of coconut cream and a strawberry on top of each parfait. Dig in!
Notes
*Place the can of coconut milk in the fridge the night before using, and use the solid white coconut cream at the top of the can for this recipe.
Thanks to Hope Foods for sponsoring this post! I love working with brands whose products I really love and would honestly recommend. Thank you for supporting this blog that I love oh-so-much!
---
You may also love…
Peanut Butter Cup Chia Seed Pudding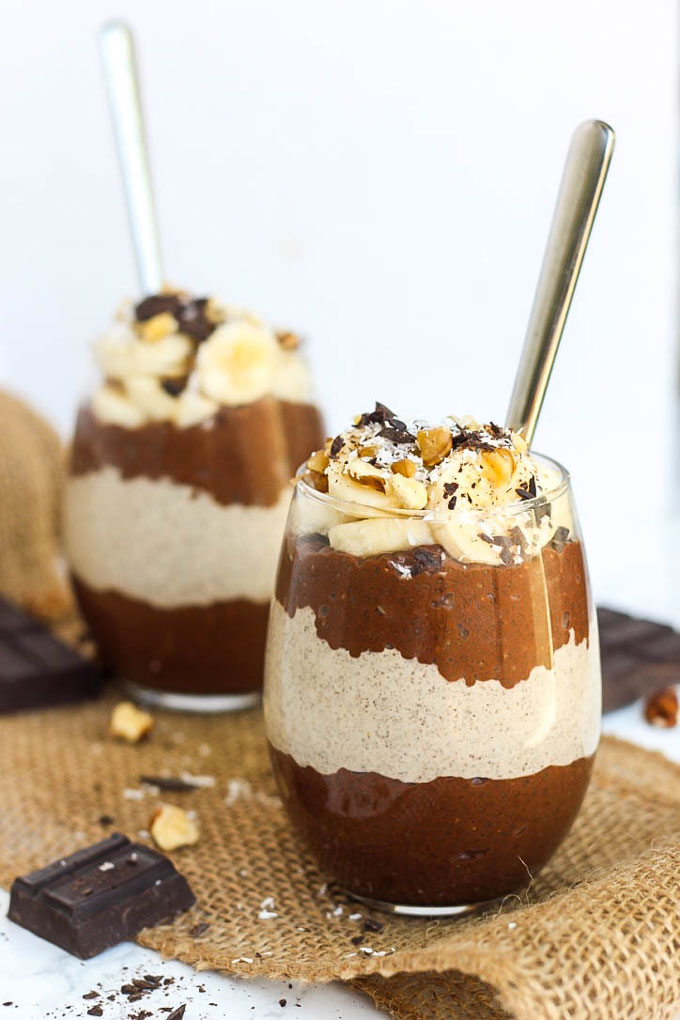 Key Lime Pie Chia Pudding Parfaits