If you need to stock your freezer with easy meals for busy days, try some of Sweet Earth's vegan frozen burritos! I'm reviewing six different flavors to help you find one (or more!) you'll love. In partnership with Sweet Earth Enlightened Foods! ❤️
I've never done a formal product review on my little slice of the Internet, but there's a first for everything!
I'm sure most of you recognize Sweet Earth from the recipes we've created together during the last six months using their plant-based seitan, bacon, and veggie burgers. Remember these sushi burritos and Mexican sloppy joes? Omg.
Today I'm going to do a review of six of Sweet Earth's burritos! These are great to keep in the freezer for those inevitable times when a frozen burrito is the only thing you have time to cook. Or when you just want a burrito, you know?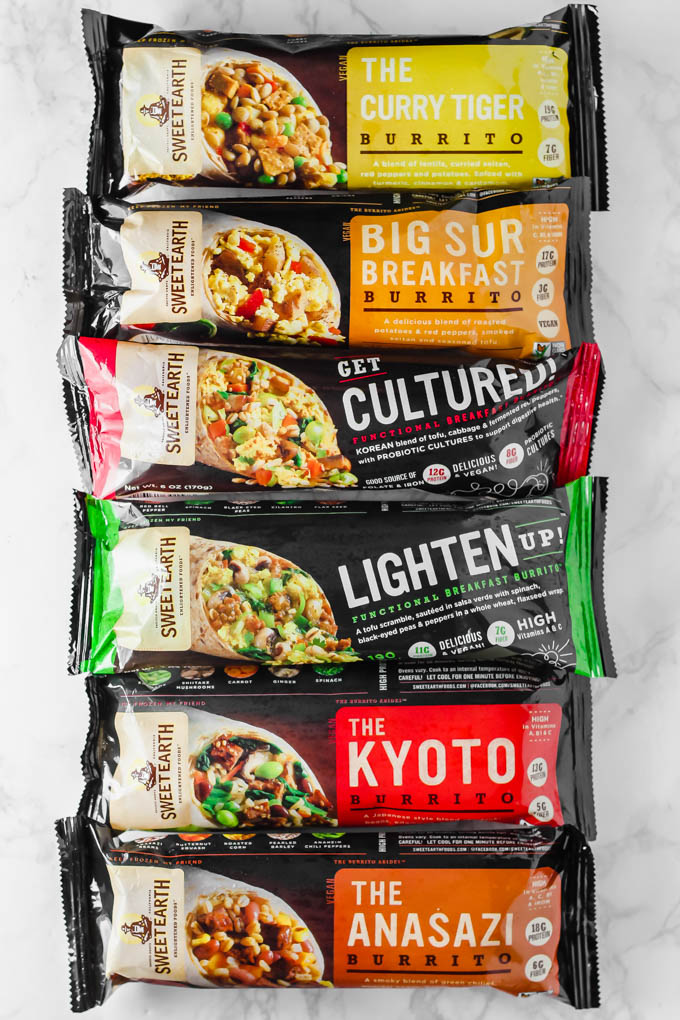 There's a great range of flavors to choose from, so you can find something for any craving. All the burritos are high in protein thanks to Sweet Earth's seitan and tofu or beans. They have a great balance of carbs, fat, and protein, so you can take it to-go and still have a satisfying meal. If I'm eating one at home, I usually serve it with a side of veggies.
If I'm in a real rush and can't cook a burrito in the oven, I like to microwave it and then broil it in the oven for a couple minutes. It makes the wrap extra crispy!
Okay, let's get into the FOOD so you can figure out what Sweet Earth burritos you want to pick up next time you see them at the grocery store. Check their store locator to find burritos near you!
GET CULTURED!
A probiotic, vegan Korean-inspired breakfast blend of seasoned tofu, cabbage, fermented red pepper, edamame and ginger.
This might be my favorite burrito of the bunch (if I had to choose…it's a hard decision). Can you guess why? Probiotics! The fermented red pepper gives a nice tanginess. I also like that it's made with a whole wheat & flaxseed wrap.
THE BIG SUR BREAKFAST
A delicious blend of roasted red peppers, potatoes, smoked seitan bits and seasoned tofu.
This is definitely Cayden's favorite! It reminds me of a classic, eggy breakfast burrito. We definitely eat these for lunch and dinner as well!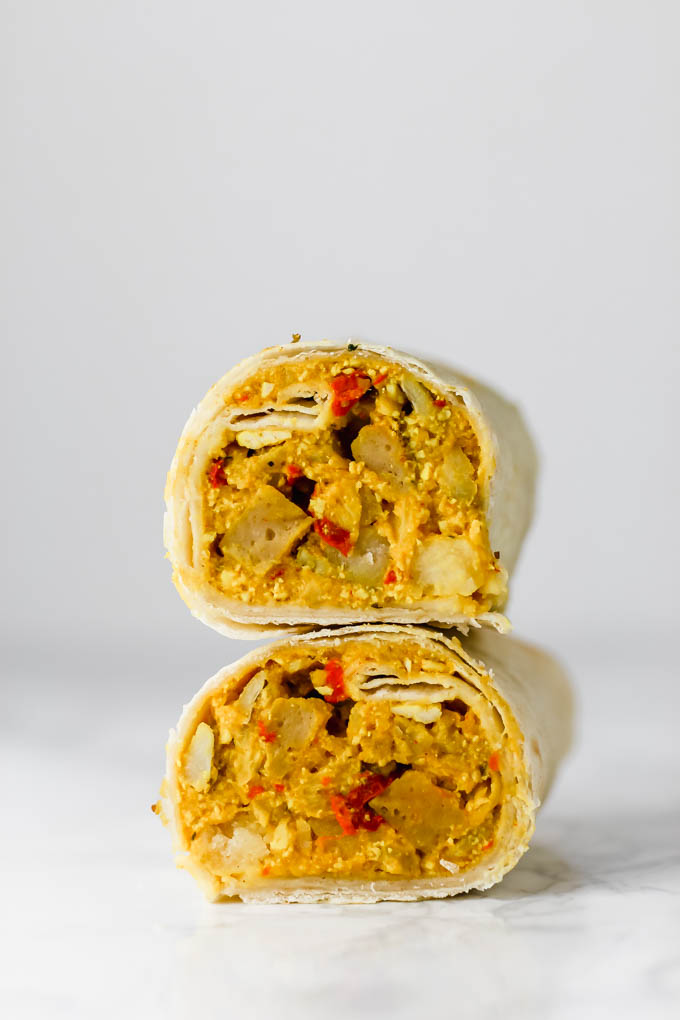 THE ANASAZI
A smoky blend of green chilies, anasazi beans, butternut squash, chipotle seitan and ginger.
The butternut squash in here adds a hint of savory sweetness (is that a thing?) that is so delicious paired with the chipotle seitan. Cayden isn't a ginger fan, so I eat all of these. Fine with me!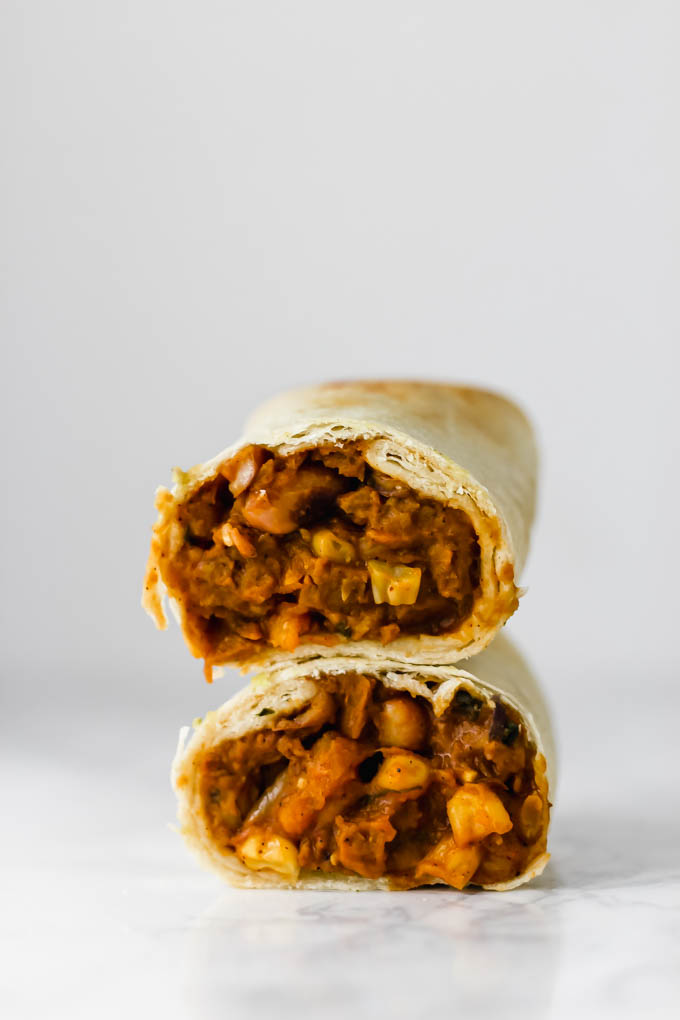 THE CURRY TIGER
A blend of lentils, curried seitan, red peppers and potatoes. Spiced with turmeric, cinnamon and cardamom.
This one's for all the curry lovers out there! It's hearty thanks to the seitan, lentils, and potatoes, and the spices add great flavor.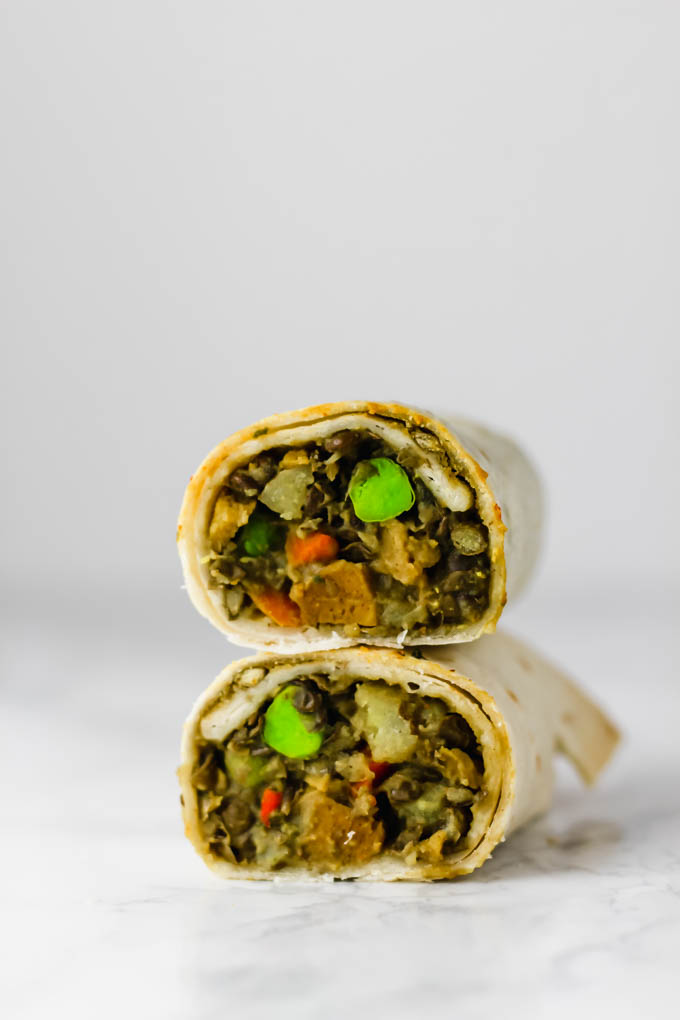 THE KYOTO
A Japanese style blend of adzuki beans, edamame, baby bok choy, baby spinach and ginger.
If you love Japanese food like I do, you'll love this burrito. I love the two types of beans and the ginger-y seitan.
LIGHTEN UP!
A seasoned tofu scramble with homemade salsa verde, spinach, black eyed peas and red peppers, wrapped in a whole wheat, flaxseed tortilla.
Again, I'm a big fan of the whole wheat & flaxseed wrap. This one is a bit lighter (hence the name), so it's a great option if you're not super hungry. It's technically a breakfast burrito, but I love it for an on-the-go lunch, too.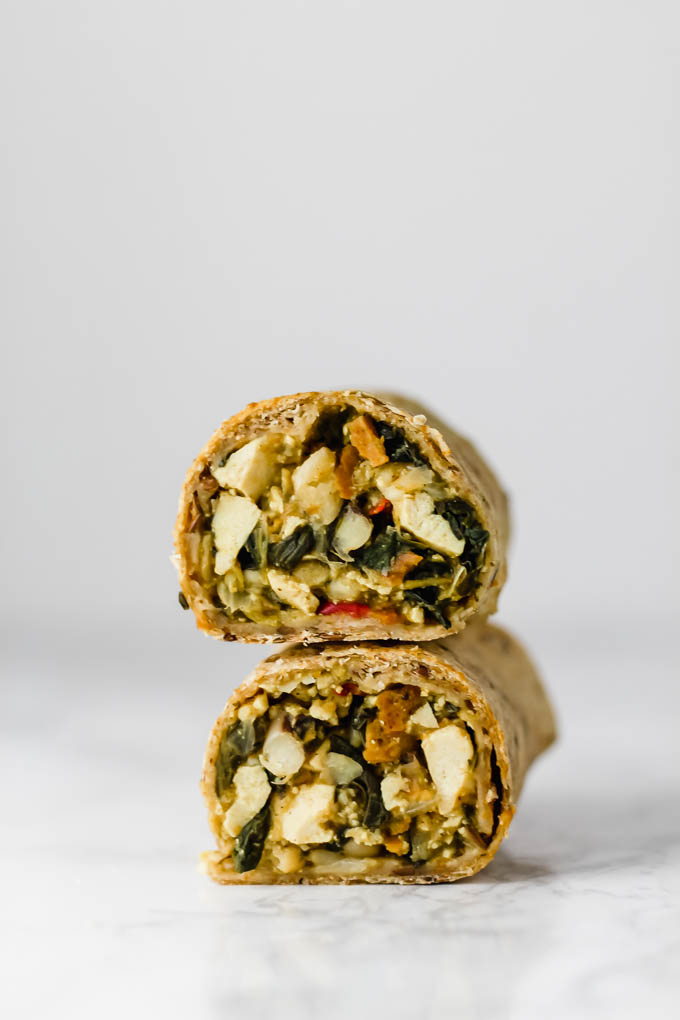 Thanks to Sweet Earth Enlightened Foods for sponsoring this post! I love working with brands whose products I really love and would honestly recommend. Thank you for supporting this blog that I love oh-so-much!