I've rounded up 10 vegan sweet potato recipes to celebrate this versatile root veggie! From fries to burgers to biscuits, these meals and snacks are loaded with vitamin A and lots of healthy fiber. 
Sweet potatoes are one of those foods that I keep in the pantry and ALWAYS find a use for. They're so satisfying and can work in so many different kinds of meals, no matter the season! Eating these orange beauties has also been linked to a longer life. That's more than enough reason for me to keep them around!
This time of year can be busy for many families. I wanted to include as many easy recipes as possible to insure dinner can get on the table FAST. Not to worry though, we're certainly not sacrificing taste!
A sneak peek of the vegan sweet potato recipes below:
My Stuffed Breakfast Sweet Potatoes include FIVE different options for flavor combinations; they are totally customizable to your personal tastes! Sweet or savory, everyone is likely to find a favorite in this post.
Hasselback Sweet Potatoes work well as a show-stopping holiday dish, but require minimal effort. Plus, who can resist that purple color?
I've also included a sweet potato veggie burger, which holds up very well when baked. The cozy flavor is perfectly complemented by black beans for protein!
Without further ado, I hope you love these easy sweet potato recipes!
Comment which you would try first!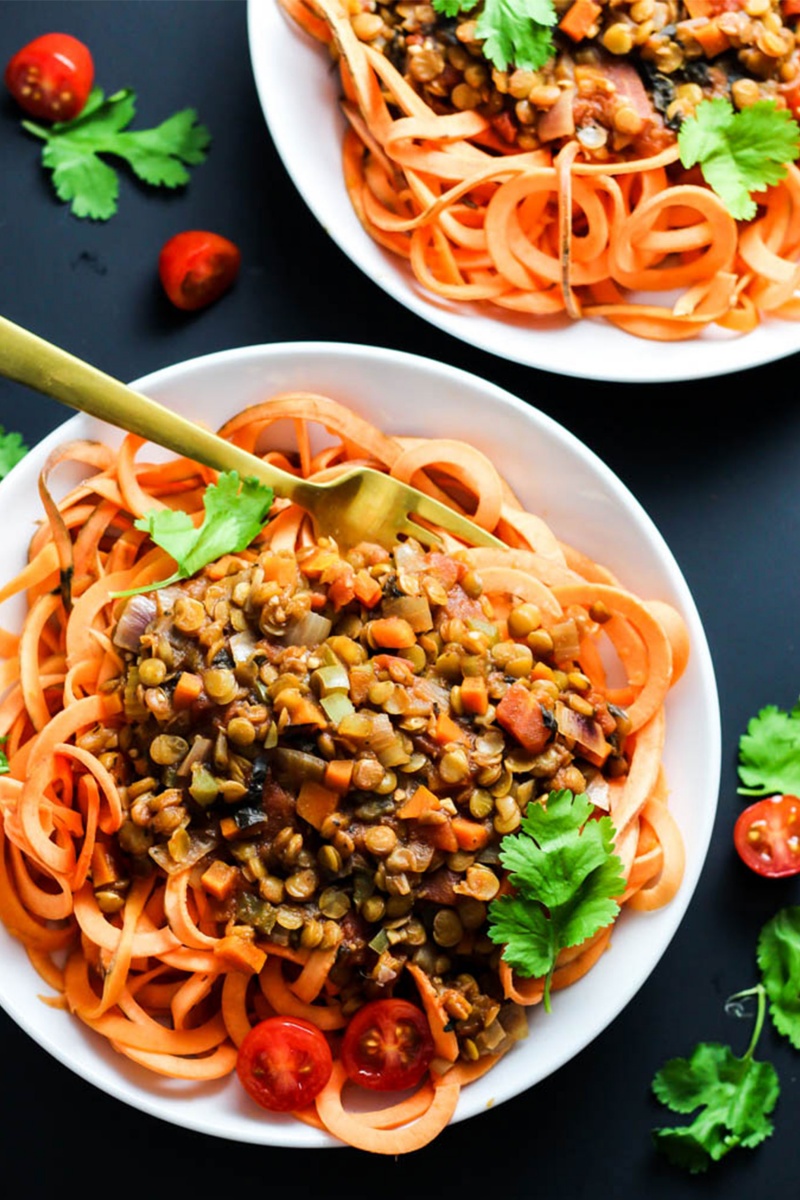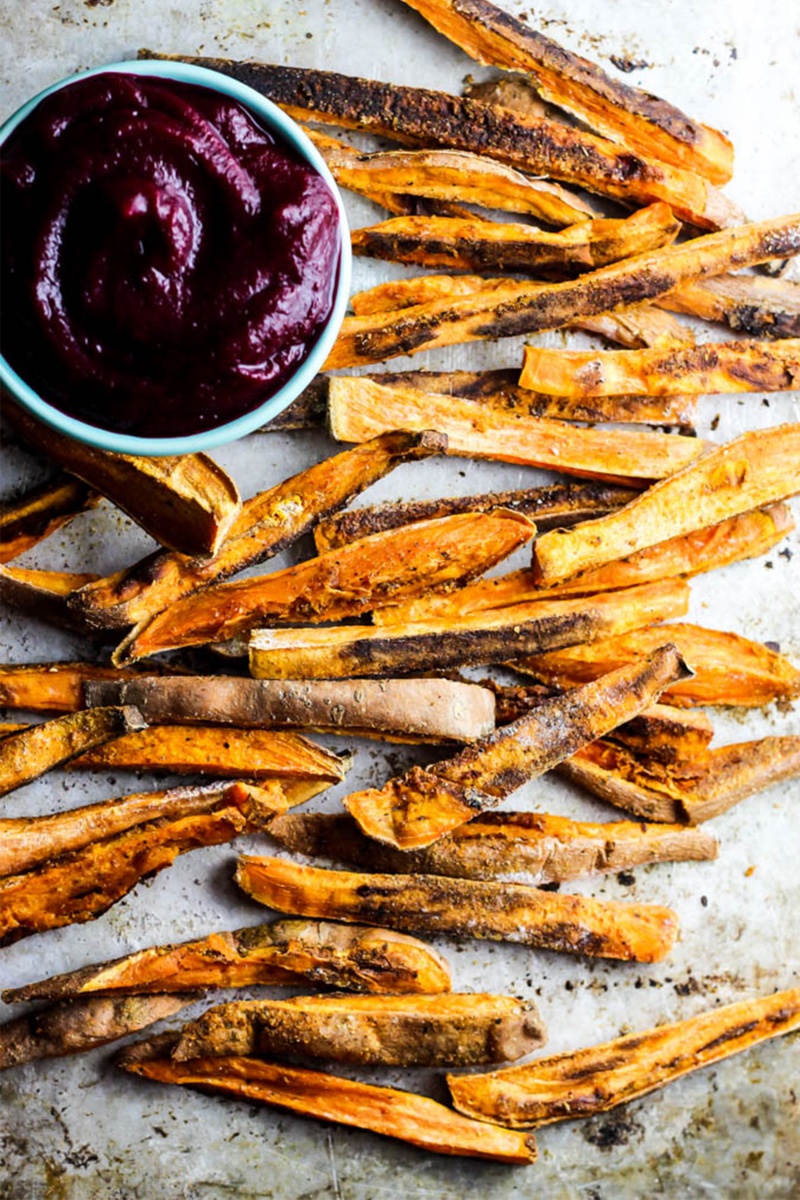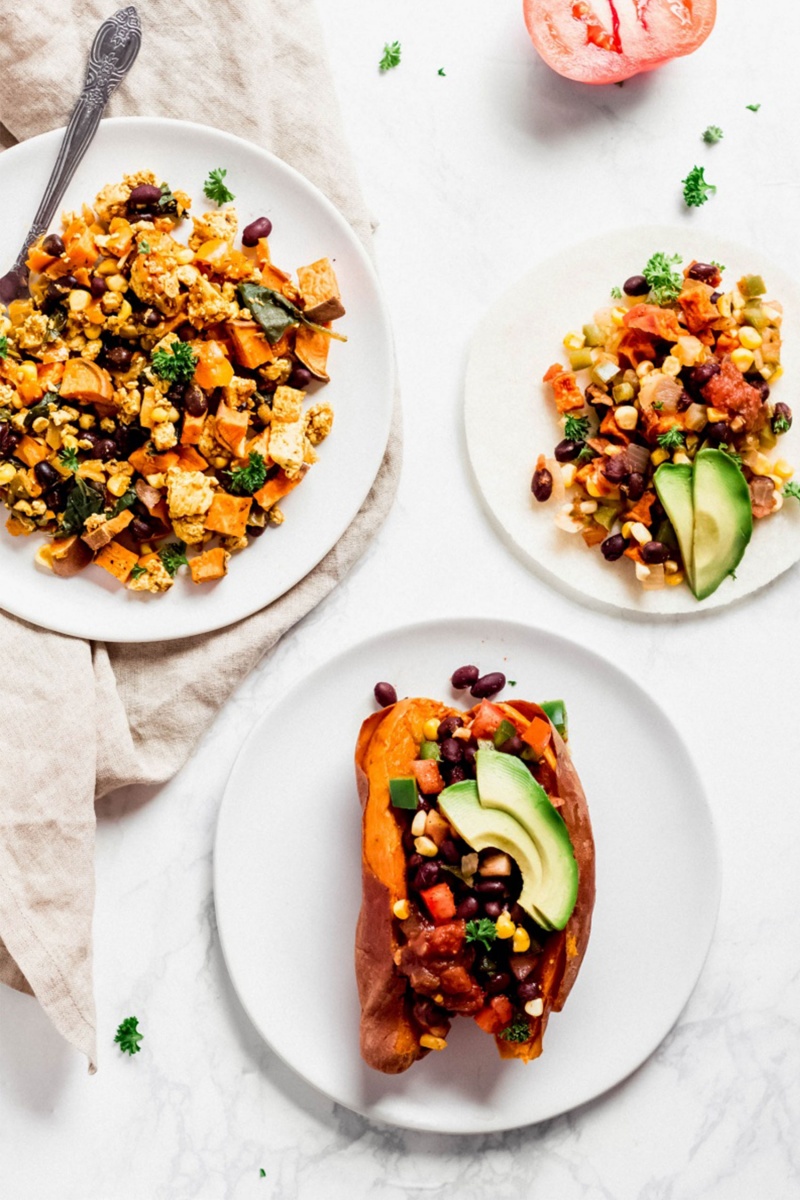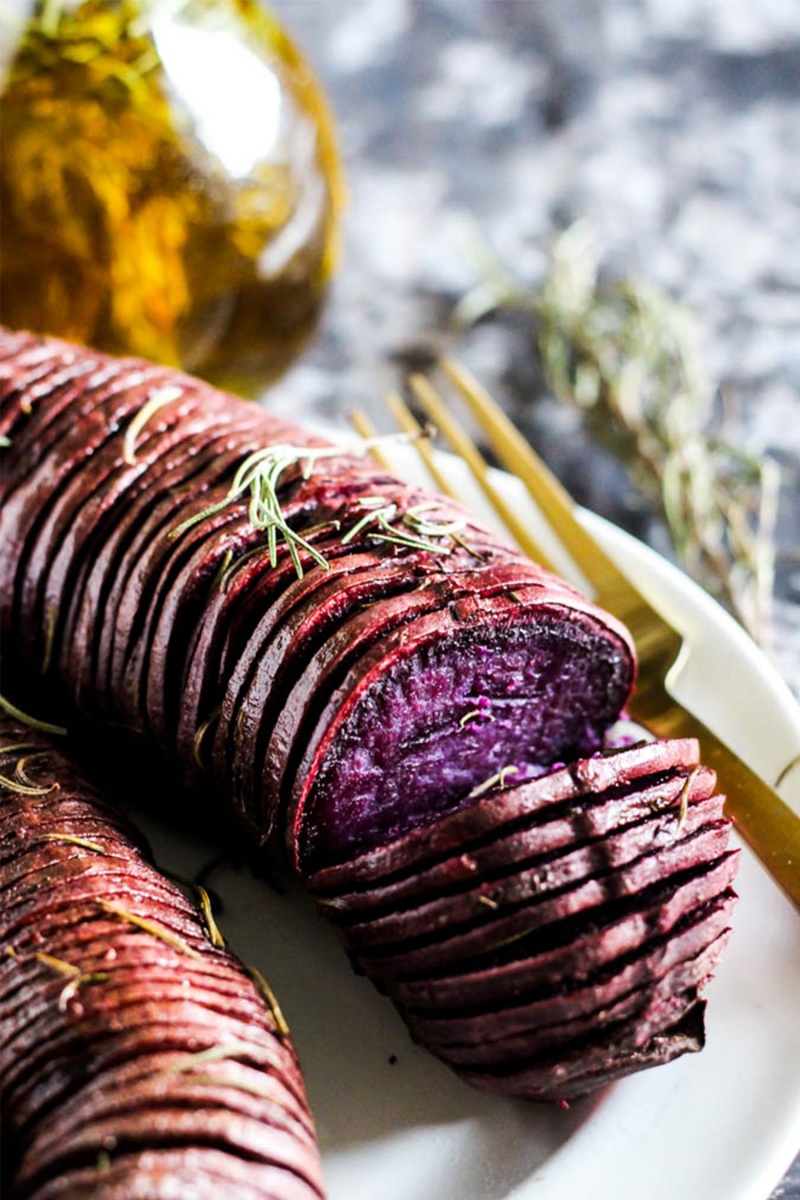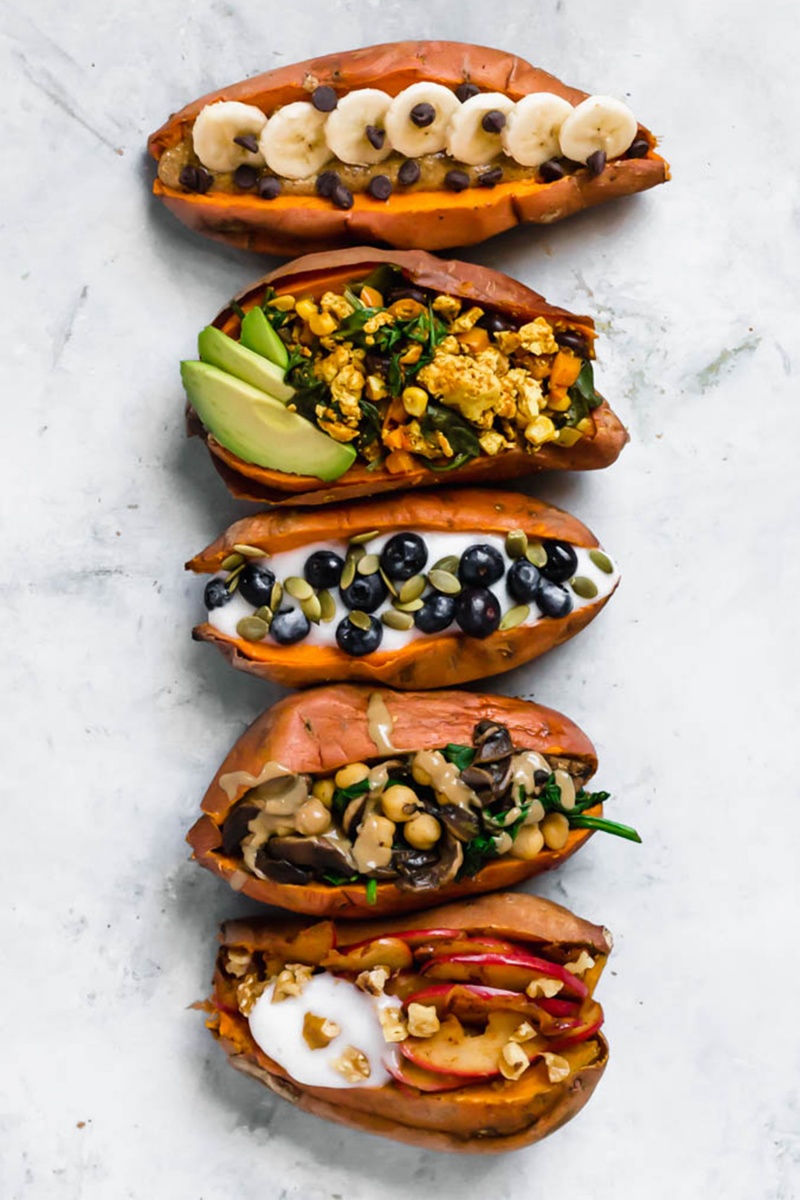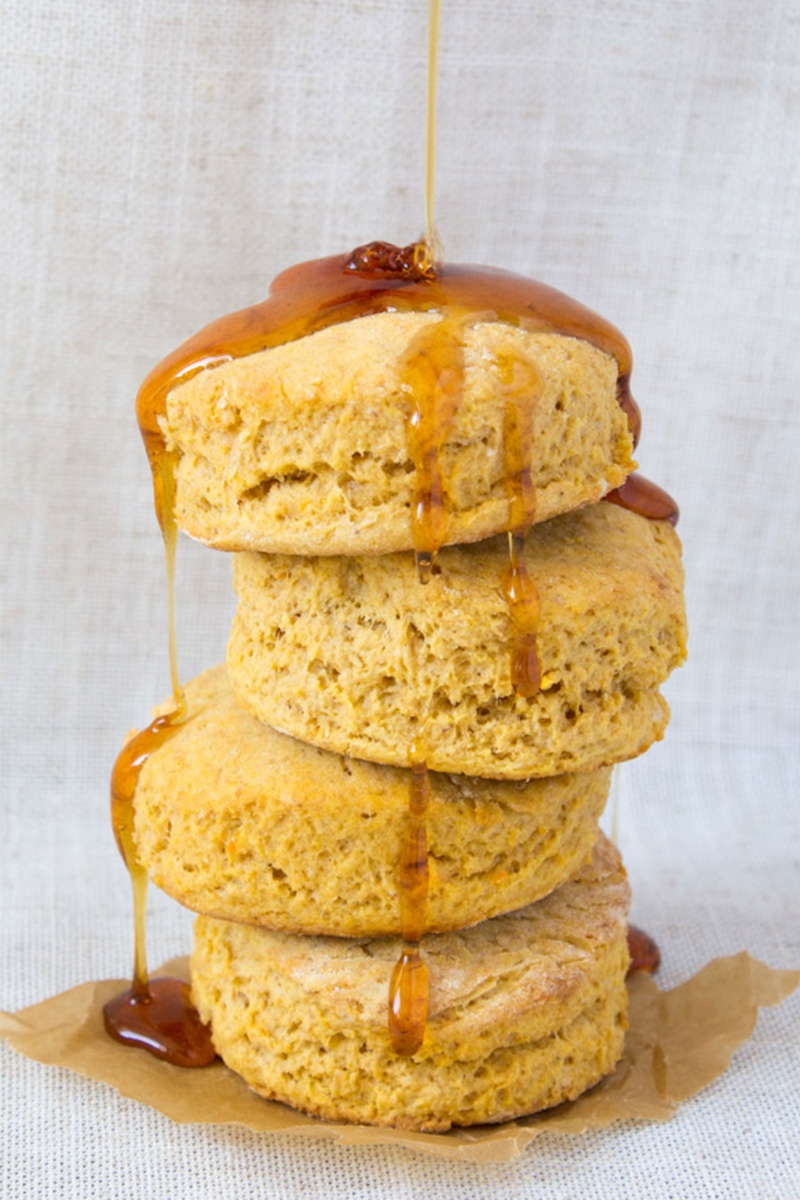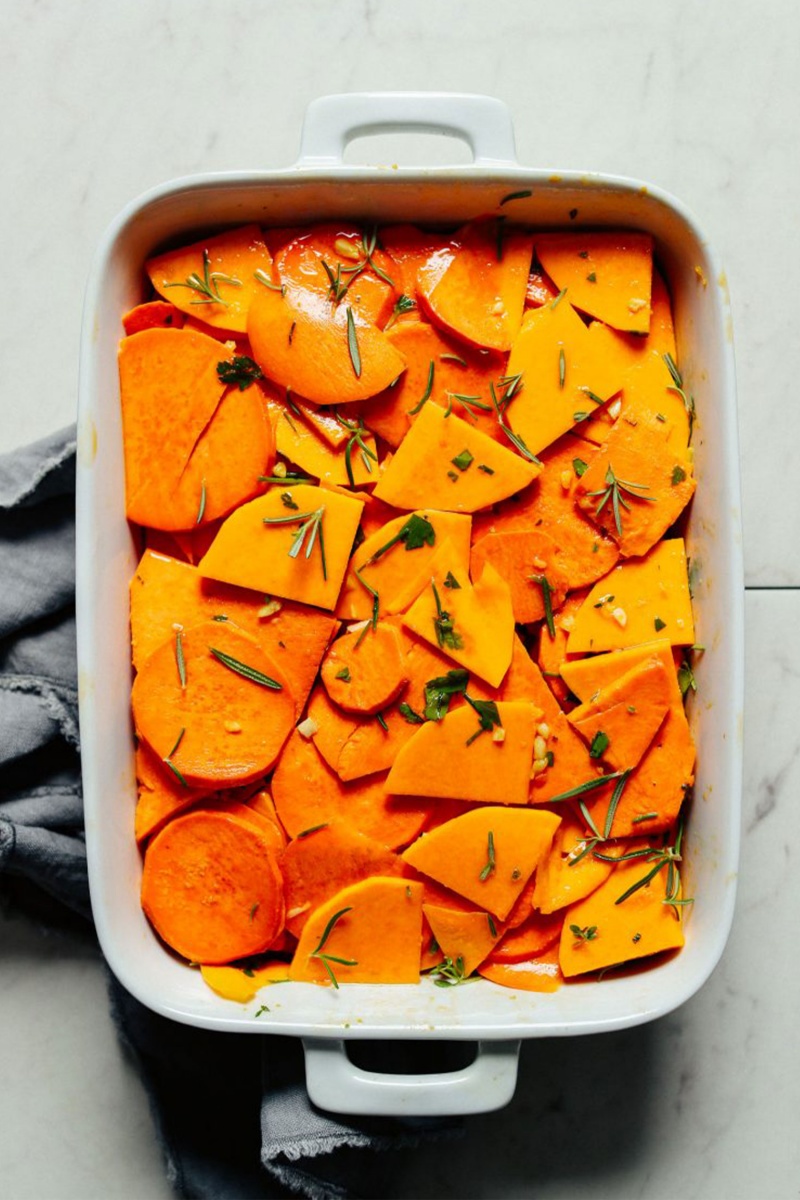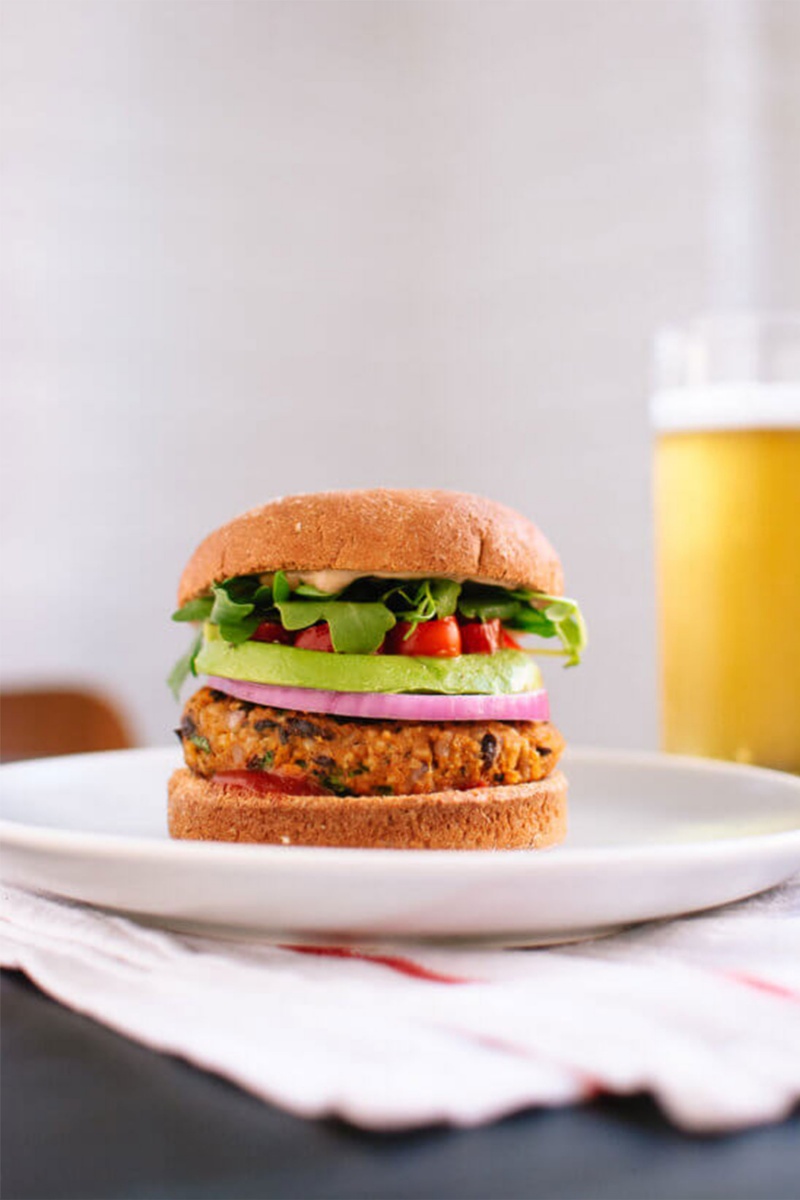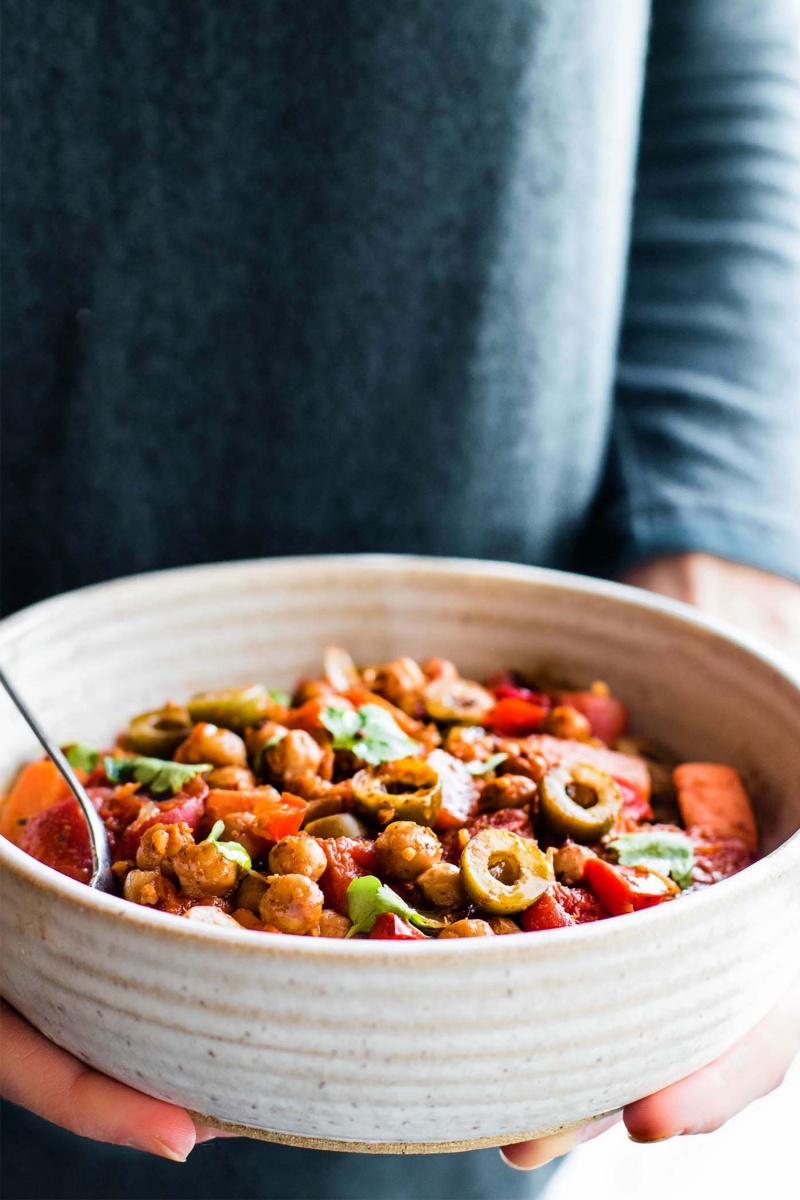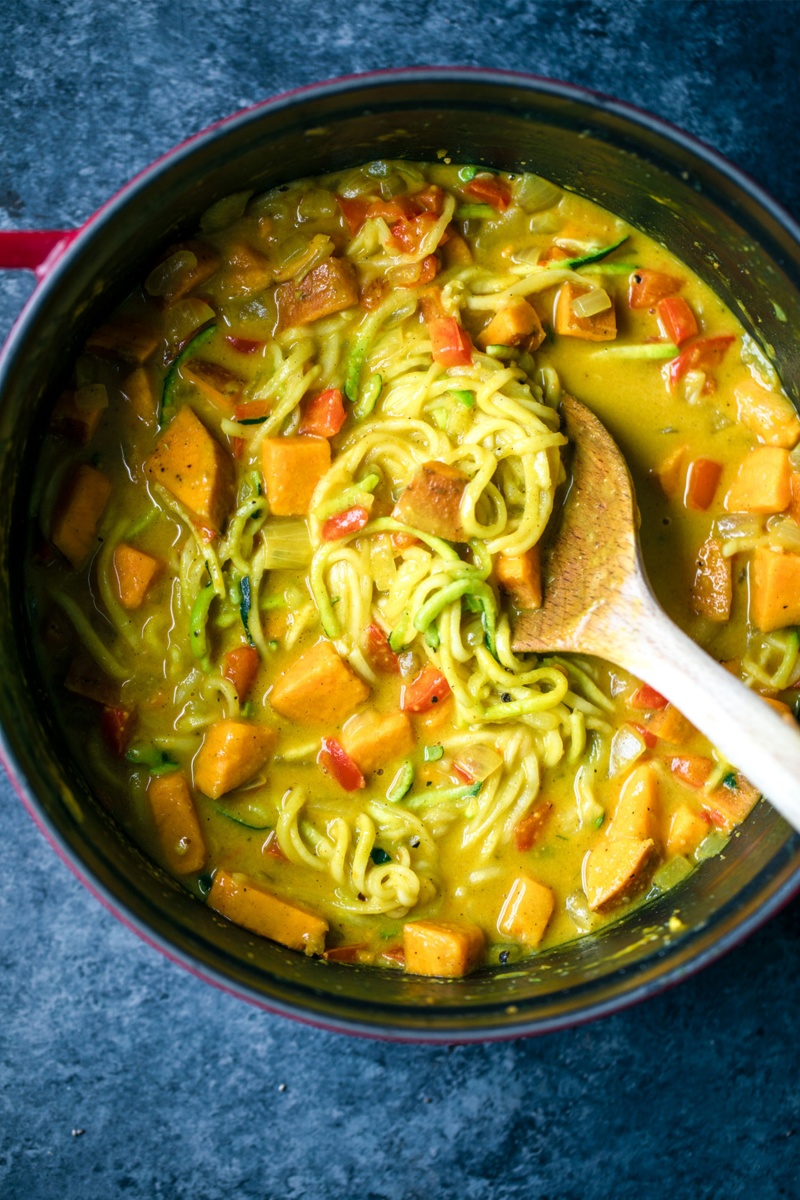 I hope you enjoyed these 10 vegan sweet potato recipes! I know it's a little too hot outside to think about fall and winter, but all of these comforting sweet potato recipes are making me a *little* excited about cooler months.