Hi friends! By the time you read this, I'll be soaking up the sun rays on the sandy beaches of Gulf Shores, AL, to enjoy the weekend at HANGOUT MUSIC FEST???☀️ Can you tell I'm excited?! It's literally all my favorite artists – Ellie Goulding, Walk The Moon, The Neighbourhood & so many more – in 3 days on the beach. I mean, I'm pretty sure I've gone to heaven.
There won't be a blog post up on Tuesday so I can enjoy the weekend, but I didn't want to leave you with nothing while I was gone! I've made a list of the BEST vegan snacks for road trips and summer adventures and heck, just sitting around the house. Snack game always on point?
I'm the girl who never leaves the house without food, especially days-long trips like this weekend. I've got my dinners prepped, snacks packed, and overnight oats in their jars. There isn't any way this girl is going hungry (trust me, no one wants that).
I have some store bought snacks packed like these Brami beans and some Rawxies cookies, but for the most part, I like to pack my own snacks, like protein bites and veggies with hummus. Sometimes I like to go all out and make some downright delicious snacks, like the ones on this list. From sweet to savory, there's something for everyone to chomp on during your travels. Enjoy!
1. Chocolate Covered Chickpea Protein Bites
2. Vegan Cheez Its from Minimalist Baker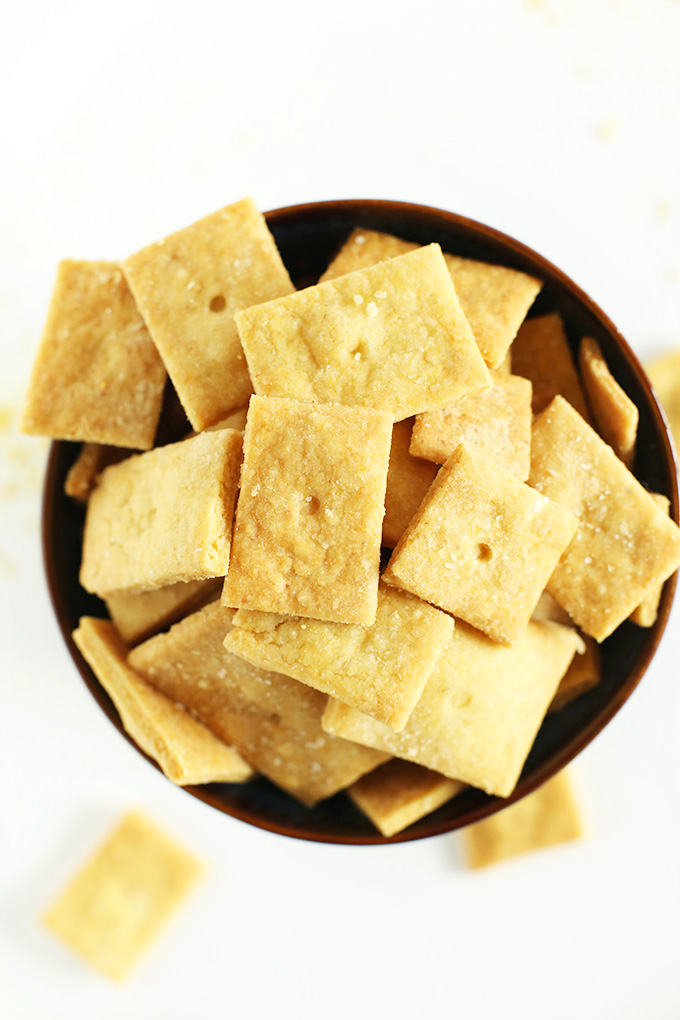 3. Vanilla & Blueberry Cashew Almond Snack Bars from Fit Mitten Kitchen
4. Salt and Vinegar Roasted Edamame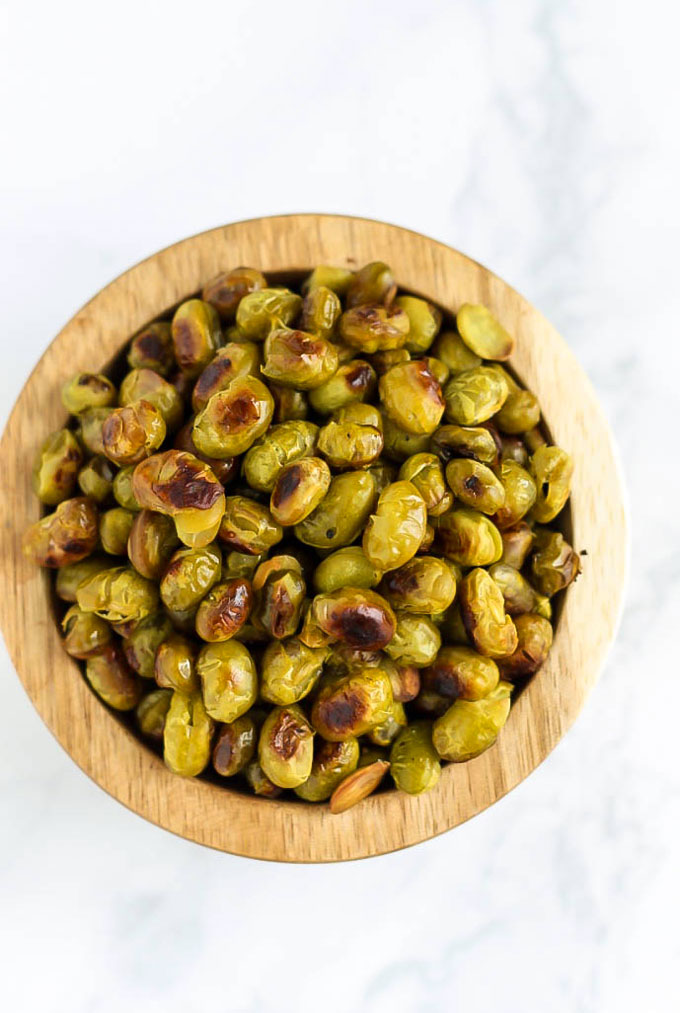 5. Chocolate Cherry Energy Balls from The Healthy Maven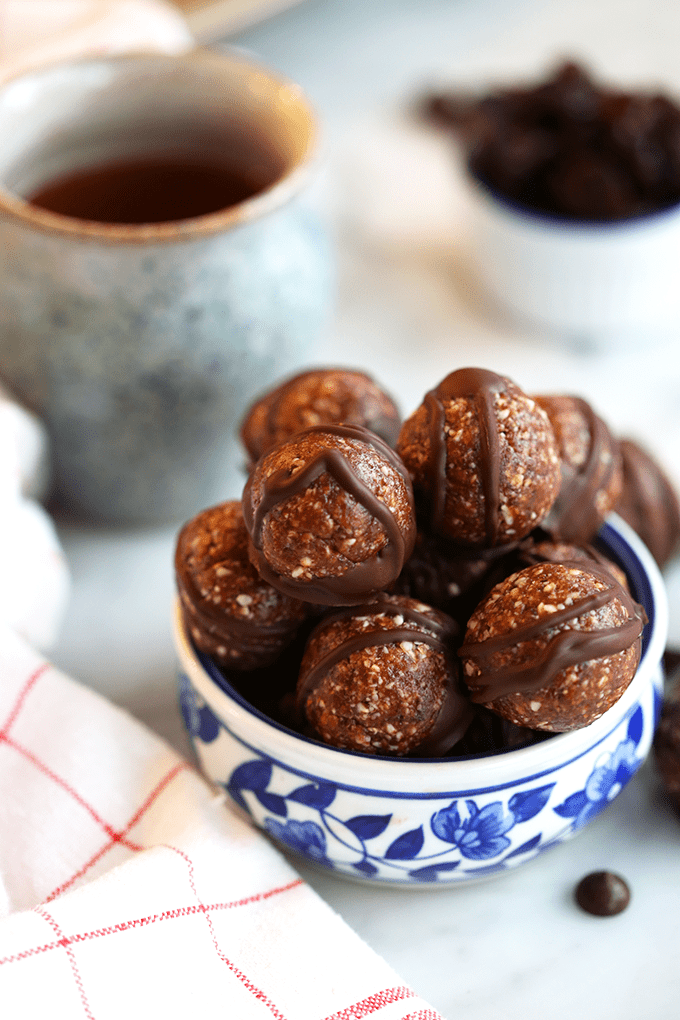 6. Vegan Chocolate Banana Muffins (no added sugar!) from Hummusapien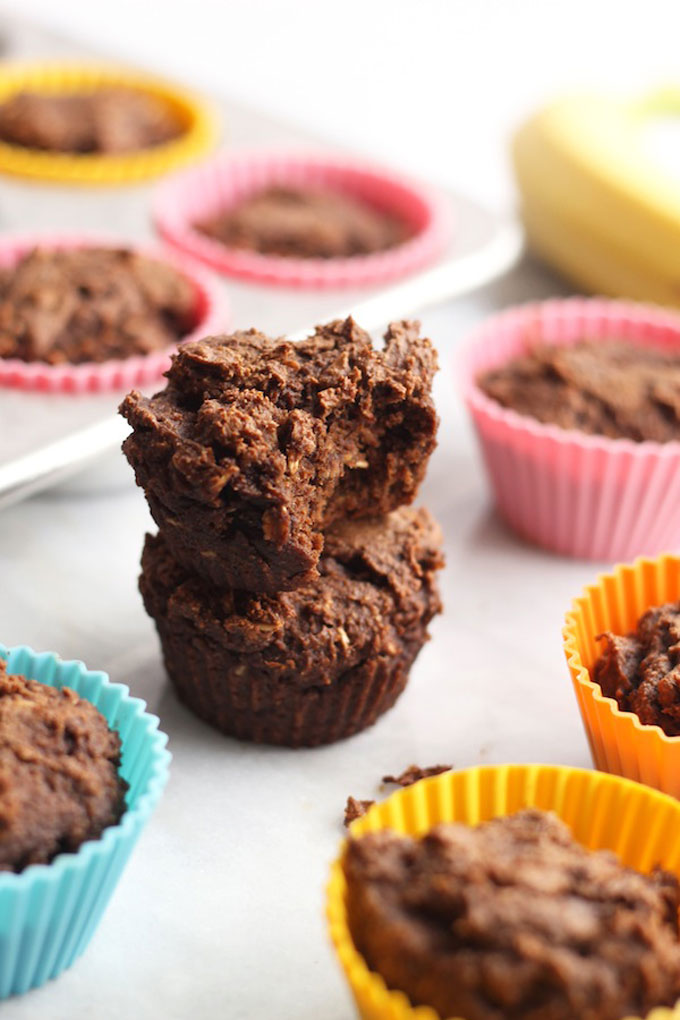 7. Tropical Trail Mix from Eating Bird Food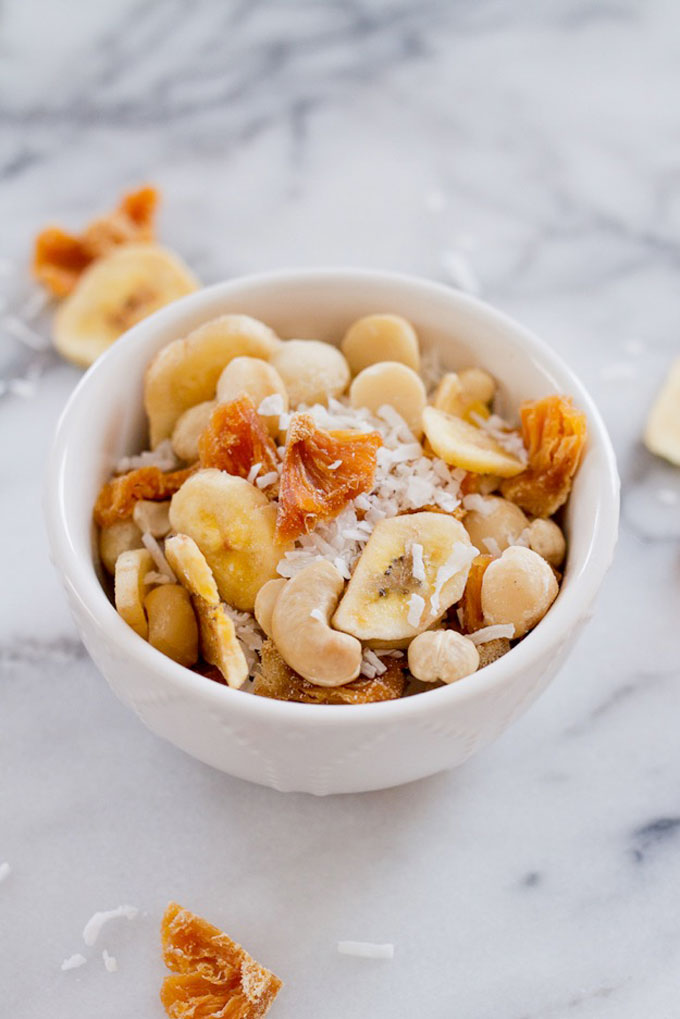 8. Extra Crunchy Super Seed Granola from In It For the Long Run