Start cold mornings off right with a warm bowl of nourishing oatmeal! From chocolate to pumpkin, you'll never get bored with these 10 vegan oatmeal recipes.
I have to be honest with you… I have not been into oatmeal lately. I KNOW. It's like a crime against healthy food blogging.
In my defense, I eat oats almost every day in other forms – usually in the form of these microwave English muffins I've been making on repeat or thrown into a smoothie. So don't worry, I've still been getting all the fiber and nutrients and whole grain magic in my beloved oats.
Though it's still literally 90ºF here, I'm trying to get into the fall spirit with warming, comforting foods. Last week I made a batch of my slow cooker black bean soup which was so nourishing! Another food that fits into that category of hearty, nourishing, hug-in-bowl meals is oatmeal. Time for me to get back into it!
These 10 amazing vegan oatmeal recipes will definitely help me fall in love with oatmeal again. I love that you can make some of these in the slow cooker – a great option for really busy families!
Which one do you want to try first? I need to make my savory oatmeal again (because savory >>>>), but I'm also drooling over the sweet potato pie oats.
Enjoy!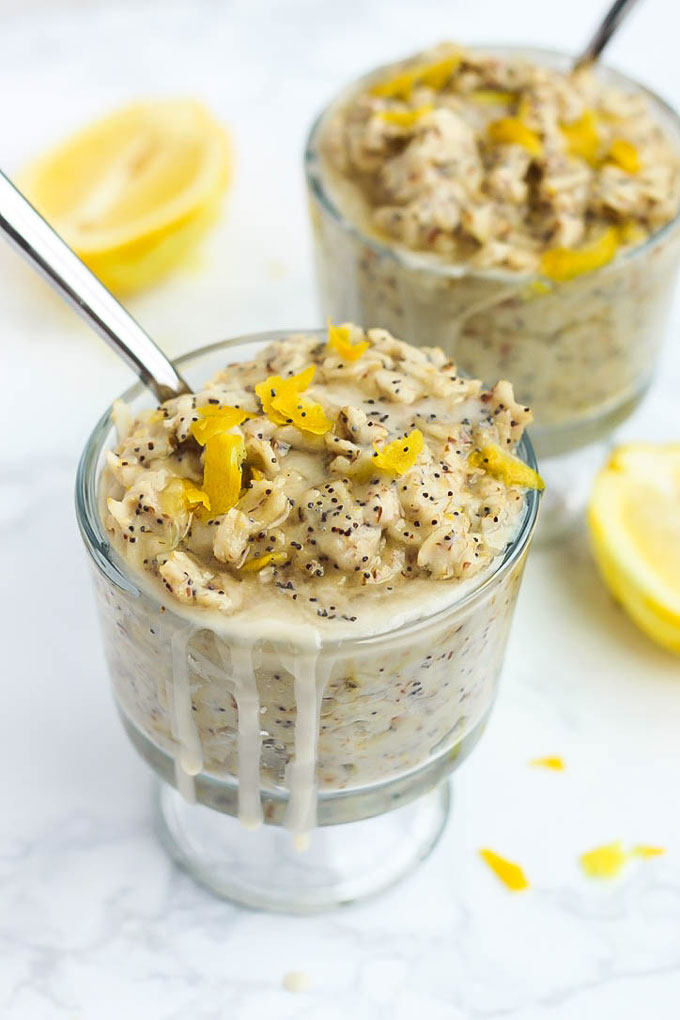 2. Savory Oatmeal with Tempeh Bacon
3. Sweet Potato Pie Oats by Minimalist Baker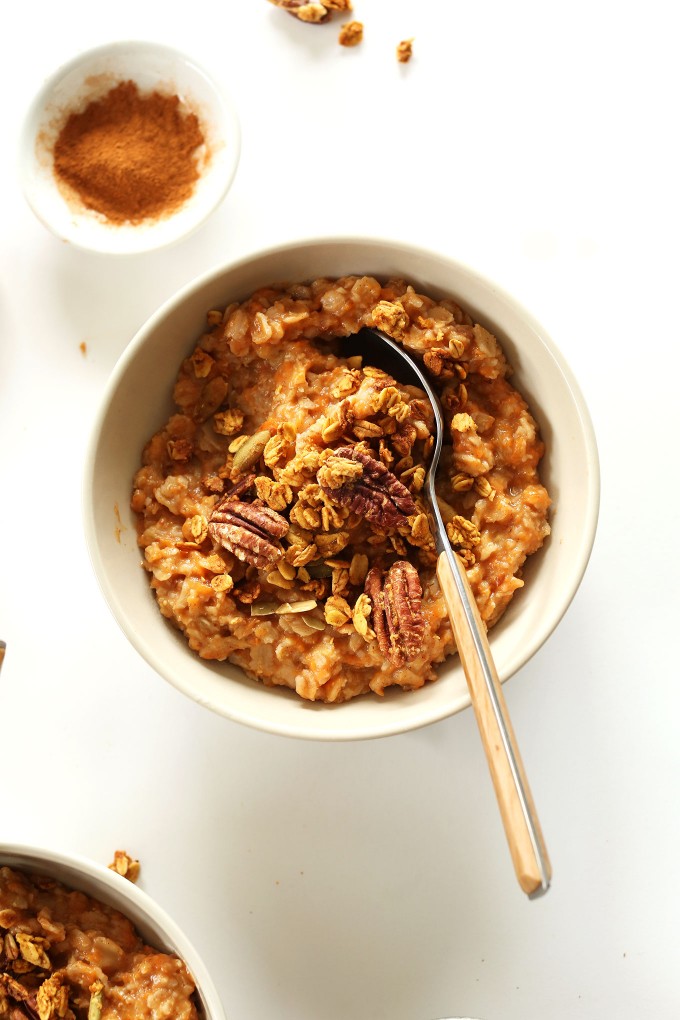 4. Chocolate Cake Oatmeal by The Big Man's World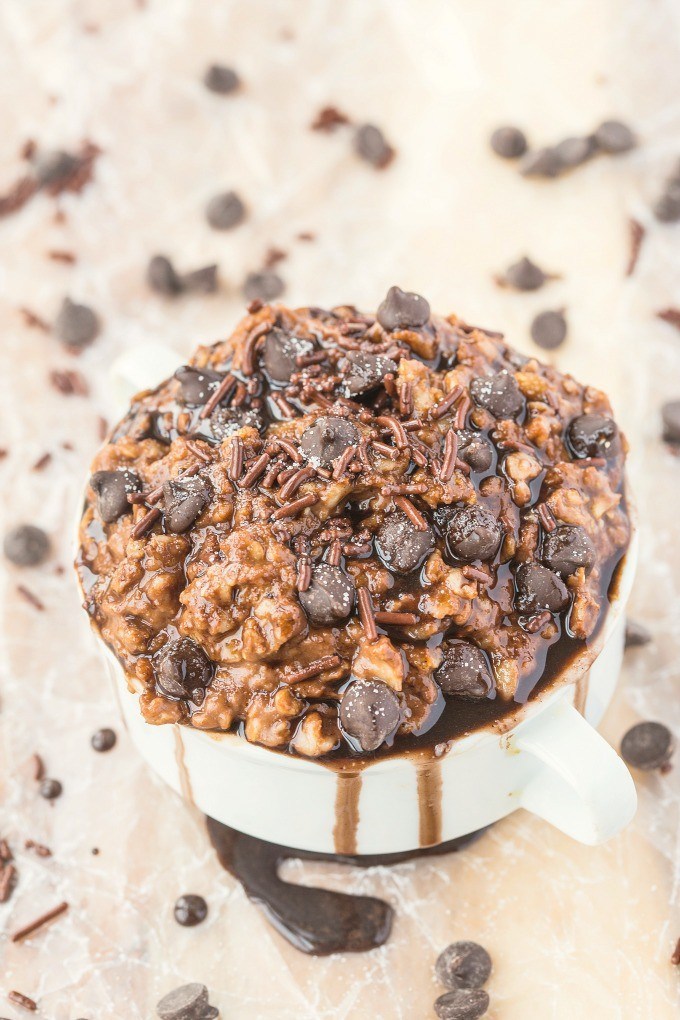 5. Five Minute Overnight Steel Cut Oatmeal by Making Thyme for Health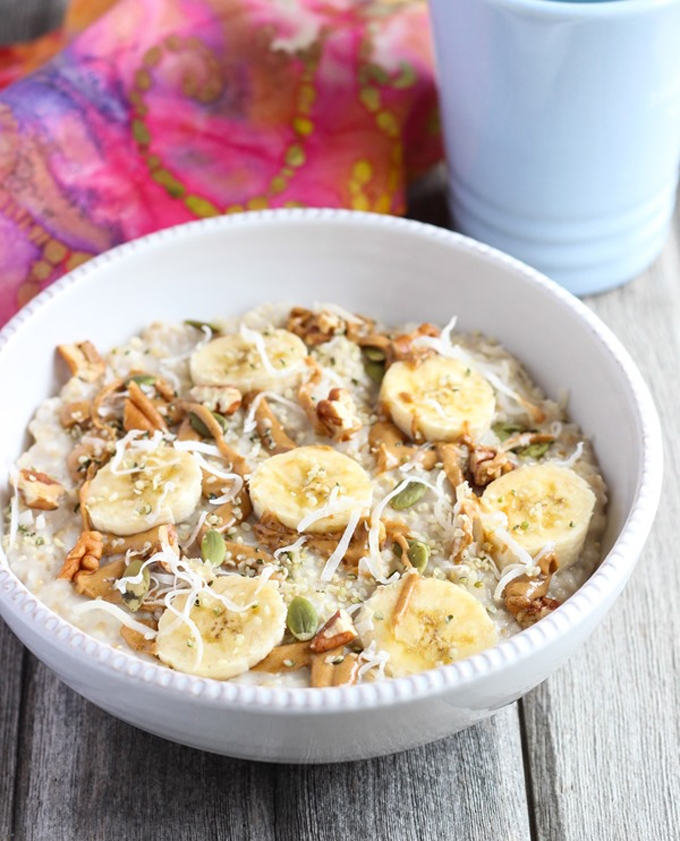 6. Almond Joy Overnight Oats by rachLmansfield
7. Pumpkin Pie Slow Cooker Oatmeal by Fit Foodie Finds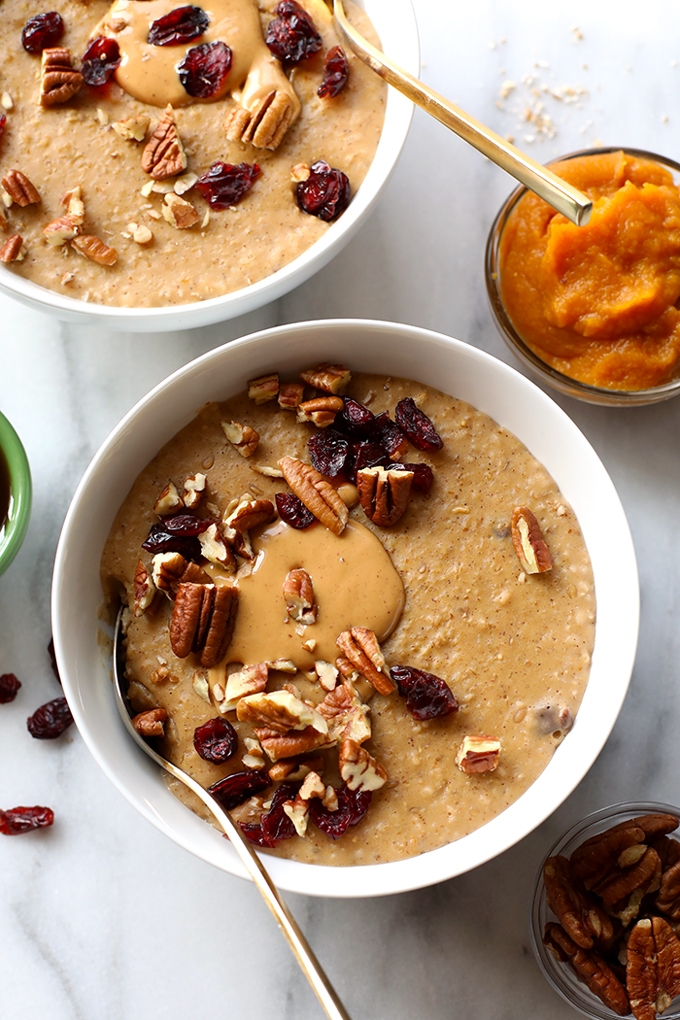 8. Banana Bread Baked Oatmeal by The Healthy Maven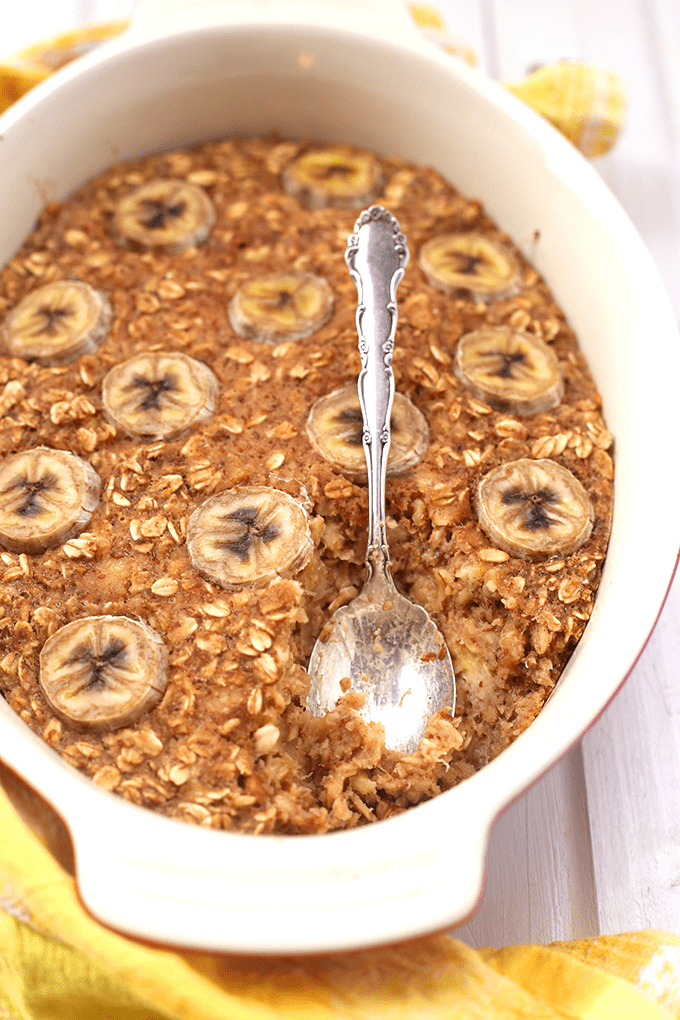 9. Zucchini Bread Oatmeal by Eating Bird Food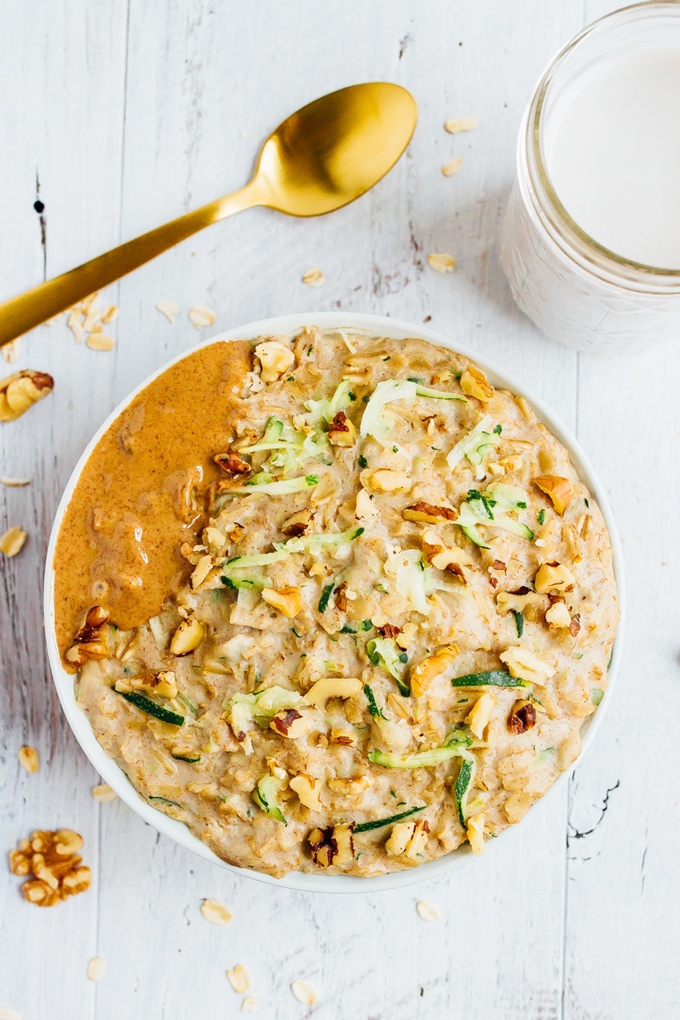 10. Peanut Butter & Jelly Oatmeal by Bakerita