If you're reading this post on the actual publish date, then I'm currently in my first day of school for my senior year of college! Like WHAT?! How did that happen? I'm ready to take on this year like a champ. 🏆
A college champ with bomb AF packed lunches, that is, because ya girl is too cheap to pay $15 for lunch every day! I'm sure you feel the same way. Let's pack some vegan sandwiches and be the coolest kids on campus!
There's nothing more classic to pack for lunch than a delicious, hearty sandwich. Just because you're eating plant-based doesn't mean you have to give up your beloved sandwiches! In this awesome round-up, we have everything from "egg" salad sandwiches to BLTs to a loaded veggie sandwich. Say goodbye to boring lunchbox meals and helloooooo to a lunch hour you'll be waiting for all morning. 🙆🏼
The best thing about these sandwiches is that they're both adult- and kid-friendly, so you can make the same lunch for the whole fam! Or, if you're cooking for one, make a few sandwiches at the beginning of the week to save time on prep.
Enjoy these vegan sandwiches, friends! Let me know which you want to try first. 💋
1. Vegan Buffalo Chickpea Salad Sandwich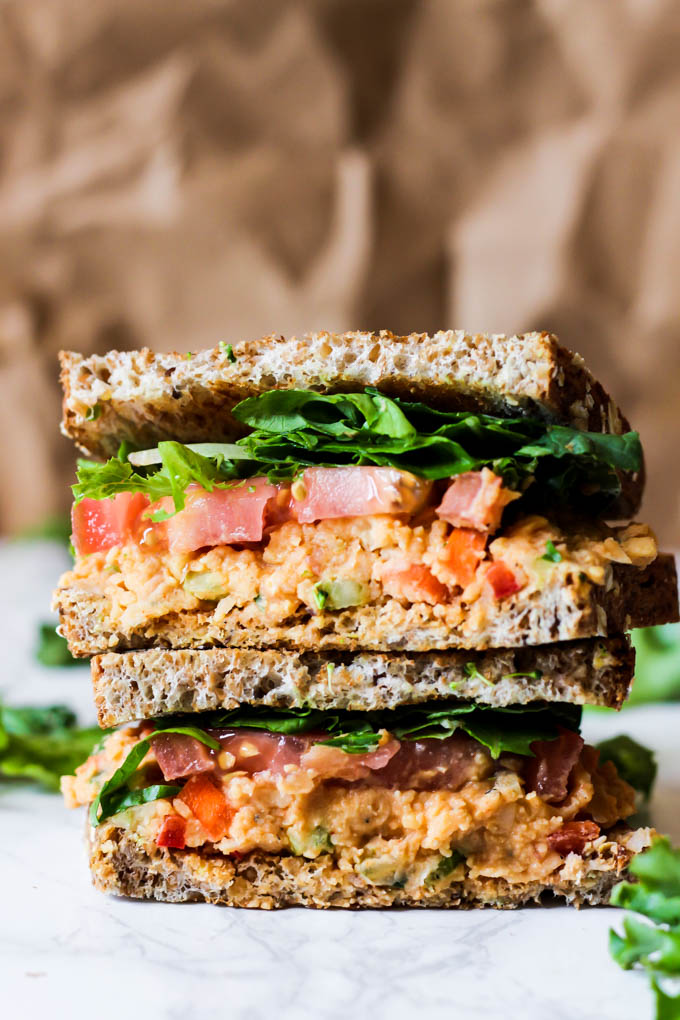 2. Vegan BLT Sandwich by Minimalist Baker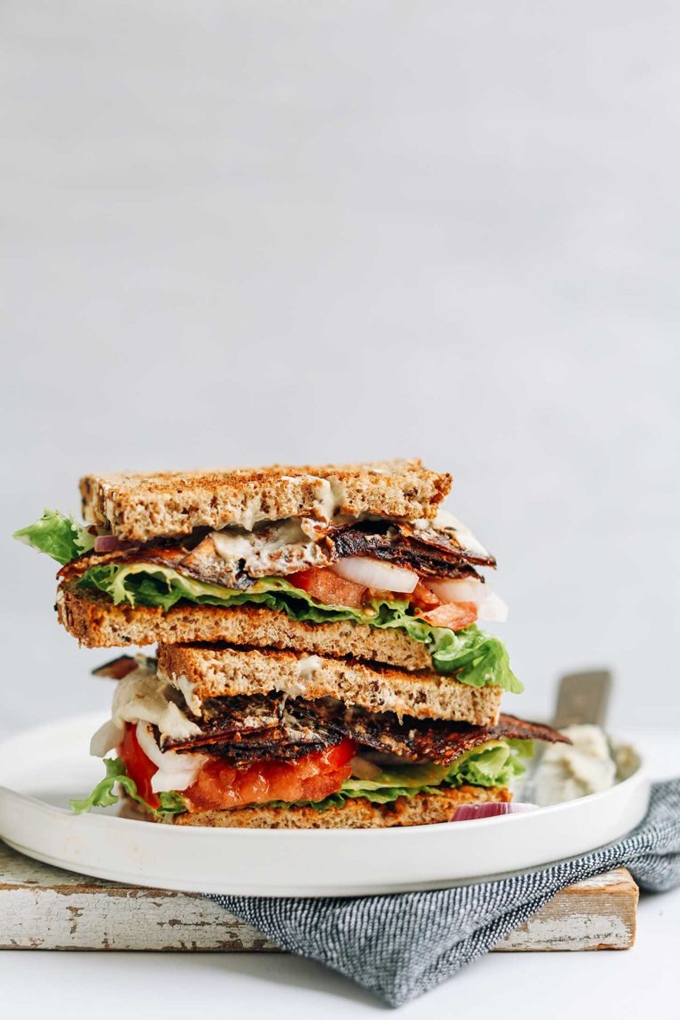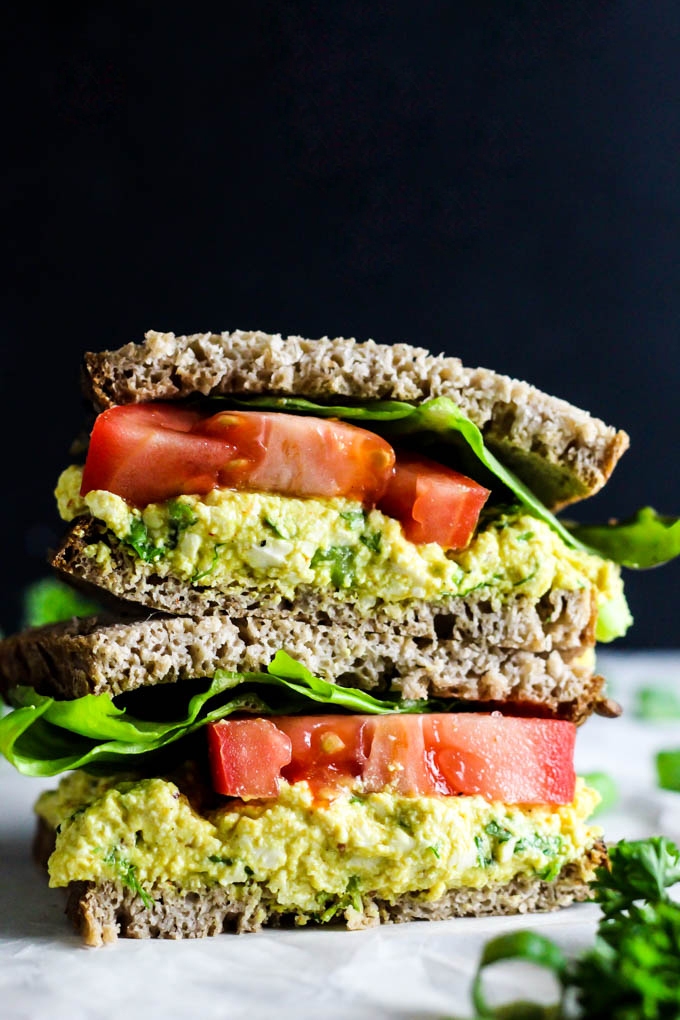 4. Tempeh Reuben Sandwich by Karl Cooks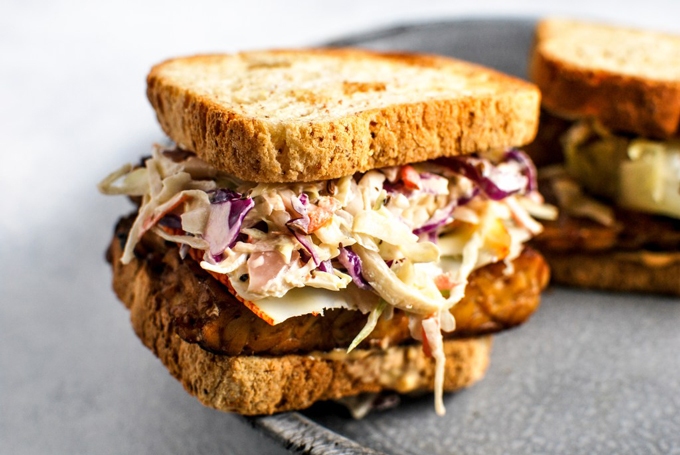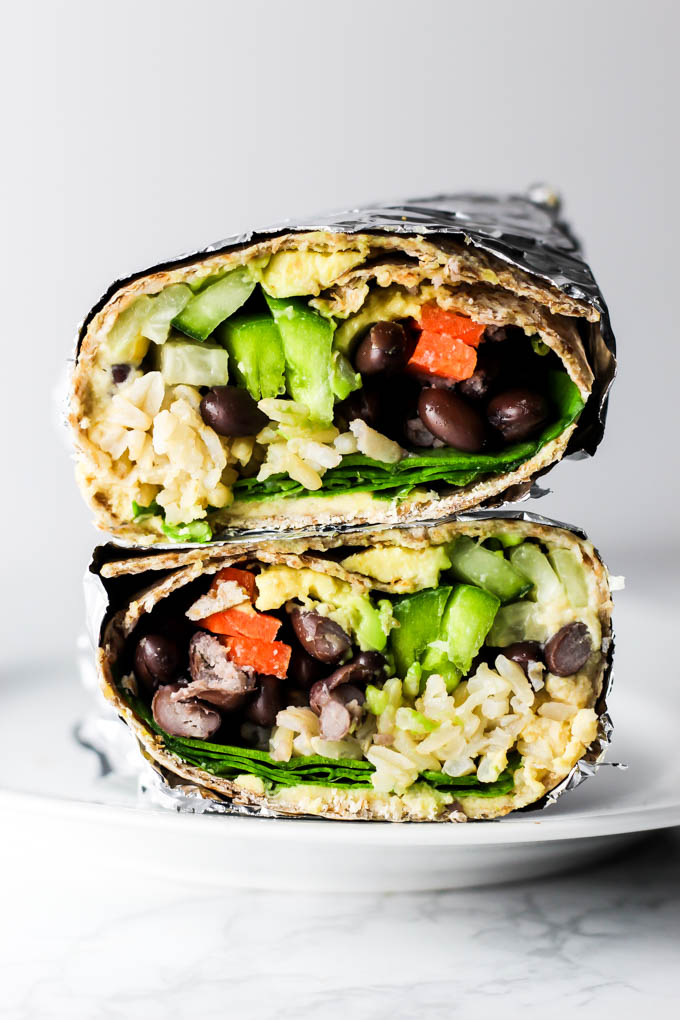 6. Vegan Tuna Salad Sandwich by Vegan Heaven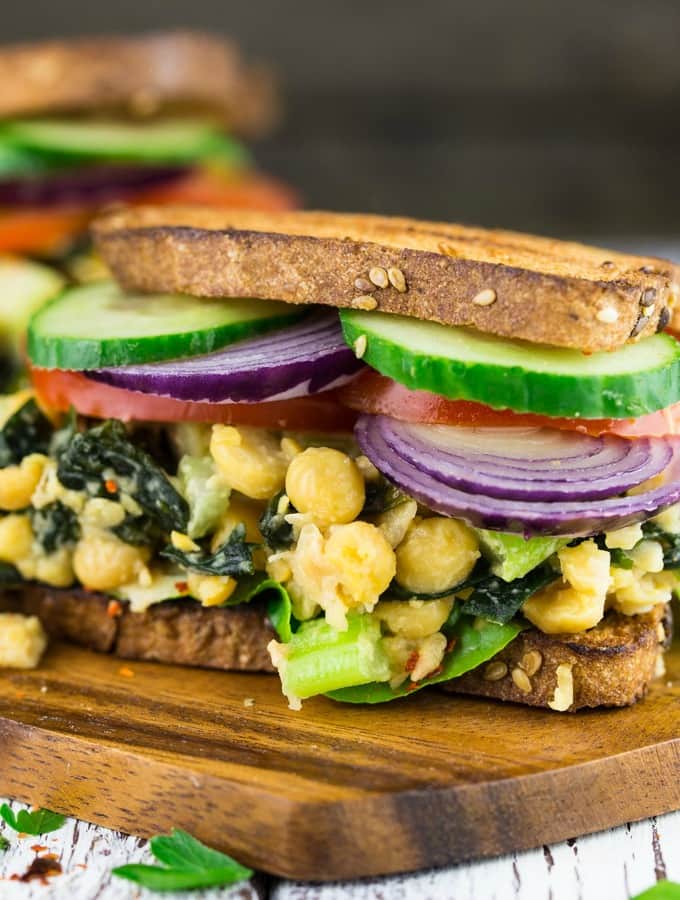 7. Green Goddess Veggie Sandwich by Delish Knowledge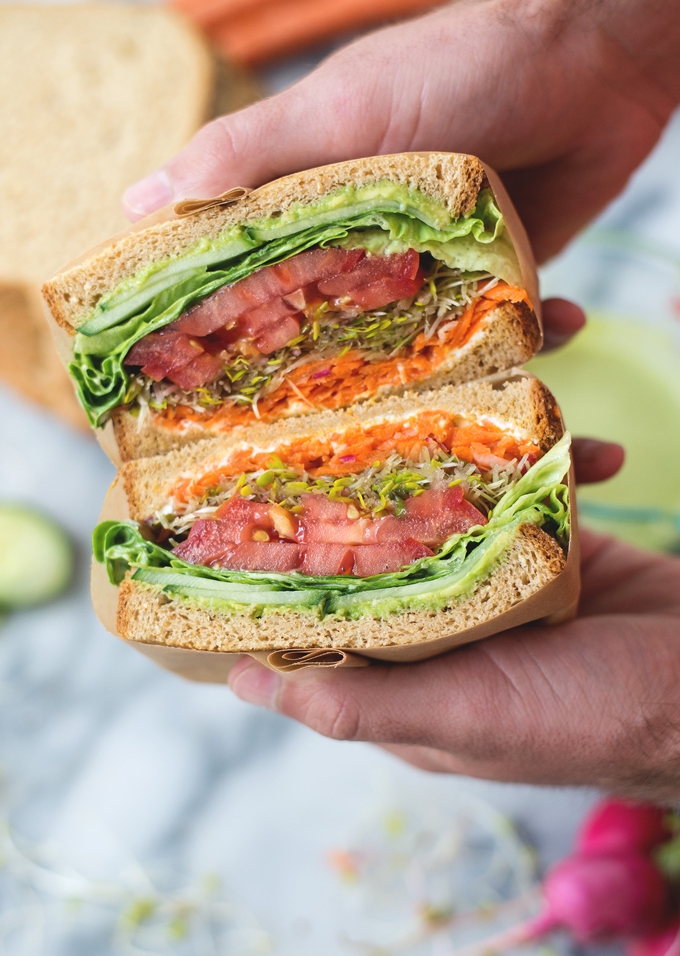 8. Strawberry Avocado Chickpea Salad Sandwich
9. Smashed White Bean, Basil & Avocado Sandwich by Pumpkin and Peanut Butter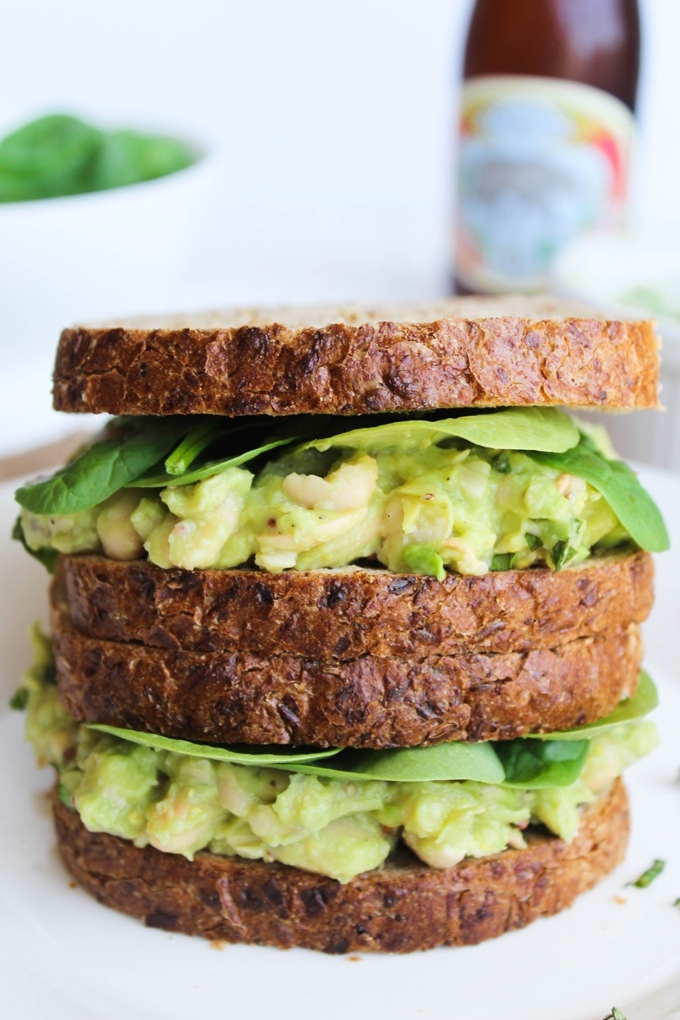 10. Roasted Tomato Pesto Melt by Ceara's Kitchen
SaveSave