A fully-stocked kitchen is a key to success when preparing meals at home, but things can get expensive quickly! I've rounded up my top 12 affordable kitchen essentials to keep things sustainable on a budget.
Stocking a full kitchen can seem like a daunting task: you may have so many items to buy, and an endless selection to choose from. I'm here to make that process a LOT simpler. This affordable kitchen essentials round up contains my favorite purchases that will last a long time yet are not wildly expensive.
Also, I include some piece that can help you transition your current kitchen to one that is more sustainable! Whether you just moved into your first apartment or are looking to replace some older items, these tools are a great place to begin.
Affordable Kitchen Essentials: My Must Have List
This set of three nonstick sheets come in small, medium, and large sizes, making them perfect for a wide variety of main meals. Or, you know, cookies.
This little blender is a workhorse that you can stick right inside pots, pitchers, and bowls for easy blending without a mess. The simplest way to make creamy, delicious soups!
Lasagna, casseroles, and enchiladas are all made possible by these durable dishes! They're microwave and dishwasher safe to boot.
A good cast iron skillet is something that will last a lifetime your kitchen and only get better with age. This one comes pre-seasoned too!
Everyone needs a go-to sauce pan, and I like this one because it is a convenient size and easy to store. It's the most expensive item on this list for a reason – you'll use it again and again.
So many fun elements of plant-based cooking are made possible by a food processor: cheesecake, nut butters, quiche, and more! This version is relatively inexpensive given the quality, and it comes with step-by-step instructions.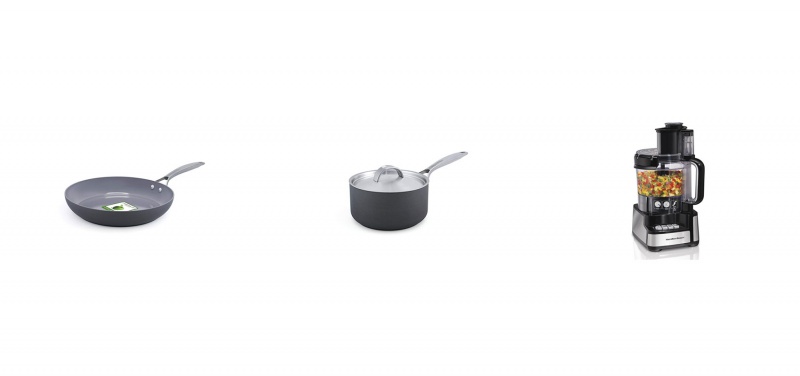 When it comes to affordable kitchen essentials, these containers can't be beat. They are dishwasher and microwave safe while also being BPA-free, meaning they're great for meal prep. Additionally, they'll also last a lot longer than plastic.
Friends, with flavors like banana chia almond butter , blueberry cornbread,  and even carrot cake , the baking possibilities are endless in this muffin tin. It guarantees you'll always be ready to whip up a perfect snack or light breakfast to take on-the-go.
Next, I had to include a slow cooker in this roundup because it is a lifesaver on busy days! Some of my favorite recipes include vegan BBQ meatballs, chickpea peanut stew, and black bean soup. Also, I even did a round up of top recipes to give you more inspiration!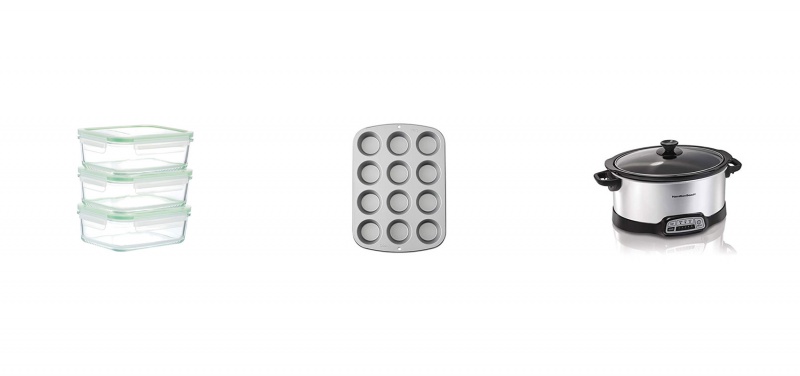 A wooden spoon > metal spoon in most recipes, as it's nonreactive and won't change the flavor of what you're cooking. Additionally, these are made with sustainable materials and absorb heat very easily. I love having a set of a few to choose from.
Honestly, many of my most productive days start with a hot cup of coffee. However, I definitely don't want to be buying it from a cafe every morning! Enter: this super-pretty-yet -functional french press. It makes getting that perfect cup a total breeze.
So, here we have the final installment in affordable kitchen essentials for today: Mason jars! These little containers are definitely my #1 kitchen storage solution. For example, dried beans, nuts, seeds, and lentils all keep longer when sealed in my pantry this way. If your grocery store has a bulk section, you can usually bring you own jar for weighing to the customer service desk and you'll save a plastic bag!