This post is sponsored by Archer Daniels Midland (ADM) Company. All opinions are my own!
Is soy healthy? Who can eat it? Does it even taste good?! We're busting four myths about soy to help you better understand this nutritious, protein-packed food.
This information is not meant as professional medical advice. Please consult a doctor or registered dietitian for individual medical and nutrition care.
The question of "is soy healthy?" is a contested one. Some say you shouldn't eat it, but the science tells us otherwise. And you all know I love to dive into the science. 
If you're trying to eat a more plant-based diet but feel uncomfortable eating soy products (e.g., tofu, tempeh, and edamame), this one is for you! I get it. It can be really confusing and scary to read all of the fear-mongering myths about soy. 
The truth is, soy is a nutritious, affordable, and protein-packed addition to most people's diets. I personally love having a few servings of soy every week, as it is versatile and delicious. Let's bust some myths!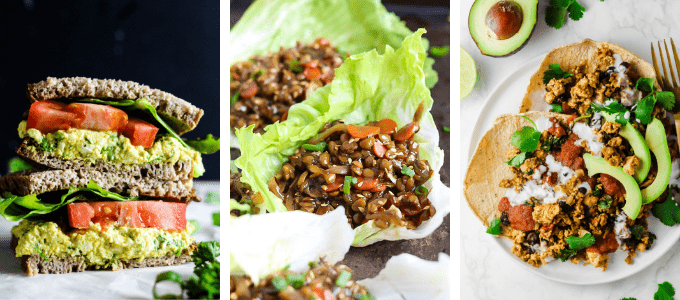 Myth #1: The protein in soy products is not comparable to the protein in animal products.
Wrong! Unlike some sources of plant-based protein like wheat, hemp, nuts and other legumes, soy is a source highly digestible "complete" protein containing all essential amino acids, which can be easily utilized by our bodies1. This makes soy comparable with animal protein. The protein in soy also comes with significantly less saturated fat than animal protein, and saturated fat can increase your risk for heart disease2.
Myth #2: Soy contains estrogen, which in excess can cause breast cancer.
Soy contains isoflavones that are known as plant estrogens (or "phytoestrogens"). Although phytoestrogens are somewhat chemically similar to estrogen produced by the human body, scientific evidence indicates that phytoestrogens can block estrogen receptors (without necessarily triggering hormonal activity), thereby limiting the hormonal action of excess human estrogen3. A large clinical study examining soy and breast cancer risk supports this theory, showing that Chinese women who ate the most soy had a 59% lower risk of premenopausal breast cancer4. Some studies have also found that soy consumption lowered the risk of breast cancer recurrence in breast cancer survivors5. Epidemiologic studies looking at healthy women over many years have found no association (and in some cases even a protective association) between soy consumption and breast cancer6. 
If you have a personal or family history of breast cancer, please consult a registered dietitian for individualized nutrition advice.
Myth #3: Men cannot eat soy because it contains estrogen.
I don't want men to miss out on the benefits and tastiness of soy products! Some cases of hormonal effects have been reported in men consuming soy, but they were consuming a LOT (like 12 cups of soy milk per day… can you even fathom that??)7. A meta-analysis of 14 studies in the American Journal of Clinical Nutrition found that compared to men with the lowest consumption of soy, men with the highest consumption of soy had a 26% lower risk of prostate cancer8. According to a review in Fertility and Sterility, there is no evidence that soy consumption affects testosterone levels in men9.
Myth #4: Soy products like tofu and tempeh are only for vegans and vegetarians.
Not at all! Most people, from meat-eaters to vegans, can benefit from including more soy in their diets. Replacing animal protein with plant protein from soy lowers your intake of saturated fat, and high intake of saturated fat are linked to higher blood LDL ("bad") cholesterol levels, which may increase your risk of heart disease10. Soy also contains fiber, folate, potassium, and essential fatty acids. Plus, soy is an affordable source of high-quality plant-based protein. You don't have to be vegan and vegetarian to enjoy soy products—any type of eater can enjoy their benefits.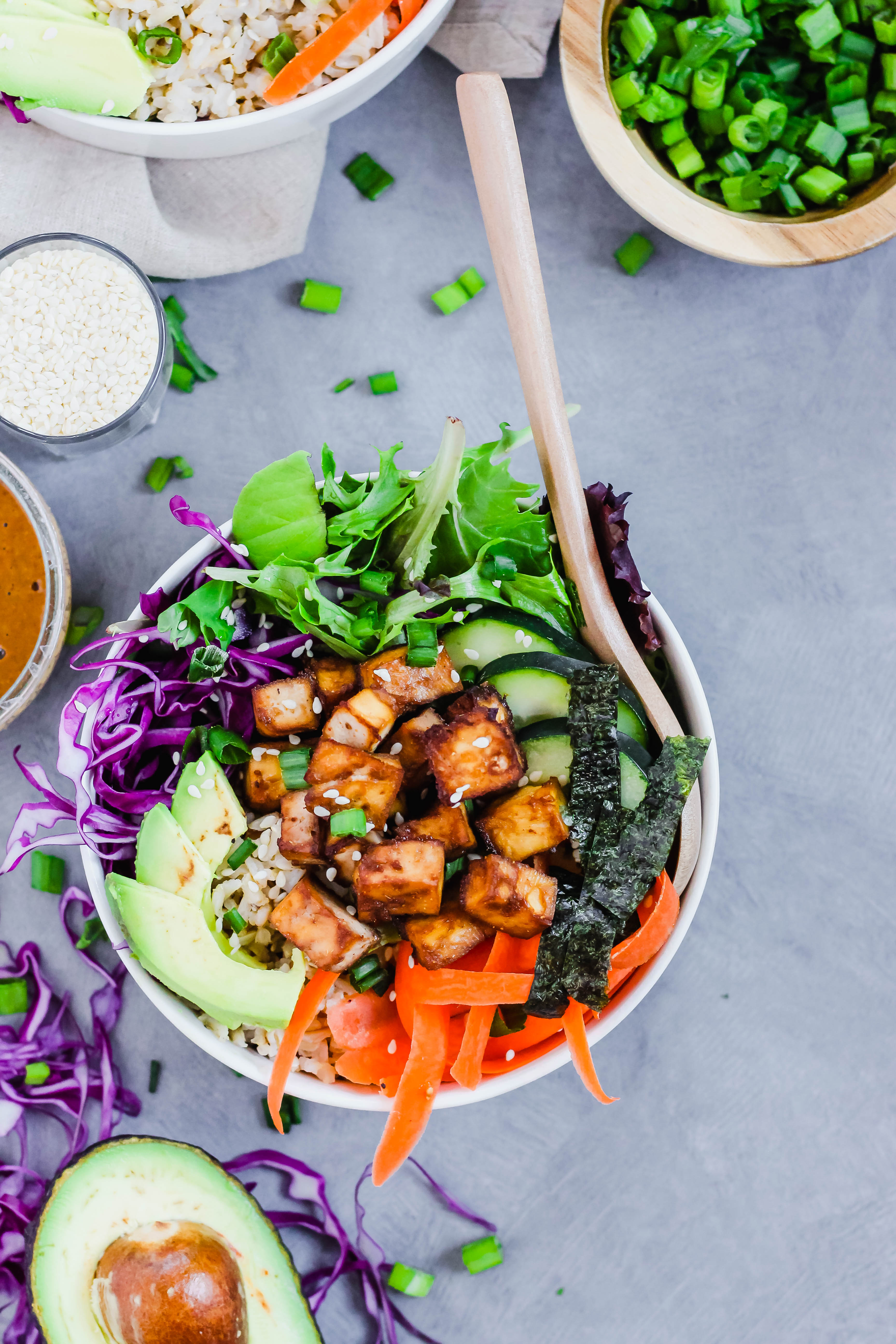 Here are some of my recipes featuring soy that will show you how delicious soy products can be:
I hope this post helped to clear up some myths about soy so you can feel more comfortable enjoying tofu, tempeh, edamame and other soy products. Of course, always consult your doctor or a registered dietitian for individualized advice!
Thanks to Archer Daniels Midland (ADM) Company for sponsoring this post! Thank you for supporting this blog that I love oh-so-much!