Try all 25 of these vegan grilling recipes this summer! From grilled tofu recipes, to veggie burgers & vegan sausages that everyone will love.
25 Vegan Grilling Recipes for Summer
What's the first thing that comes to mind when you picture a summertime cookout? Probably hotdogs and hamburgers on a grill, right?
I'm here to tell you that grilling is for vegans, too! Not only are there TONS of options now for vegan burgers and sausages that perform just as good as their animal-based counterparts, but there is also so much room to get creative with plant-based foods on the grill.
From tacos, to grilled pizzas, to veggie kabobs and more, I've got you covered all summer long with these 25 delicious vegan grill recipes. So grab your tongs and fire up the grill, because we're taking dinner outside!
What if You Don't Have a Grill? Here's How to Use a Grill Pan!
Just because you don't have a grill or an outdoor space, doesn't mean you can't try grilling at home! Get yourself a grill pan! I recommend choosing a cast iron option. They distribute heat well, are incredibly durable and fairly affordable.
If you're using a grill pan at home, here are my top four tips to get the best results with these vegan grill recipes.
Grease your grill pan. Coat your pan with oil before you start cooking. This will prevent sticking, which will help keep all the caramelized grill marks on your food, instead of leaving all that flavor behind on the pan.
Turn the heat up. This will vary from recipe to recipe based on the ingredients you're using, but in general, you'll want to set your stove to med-high to high. Always monitor your heat and adjust as you go.
Leave it alone! I know it's tempting to look at the bottom of your food to see if it's getting grill marks, but the more you fuss with your food, the more likely it is to stick or never develop any char. Leave your food alone once it hits the pan and do not flip it until your recipe tells you to! If your food is sticking, let it continue to cook. The food will naturally ease up and start to release from your grill pan when it's ready to be flipped.
Clean the pan while it's hot. It's easiest to try and scrape up leftover charred bits from the pan while it's hot, otherwise they'll harden as the pan cools. Try and scrape up as much as you can with a grill brush or your spatula before taking the pan to the sink.
The Best Veggie Burgers for Grilling
I love veggie burgers of all kinds. Homemade and store-bought. Black bean burgers, Beyond or Impossible burgers, quinoa burgers – they're all winners in my book! But some veggie burgers hold up better than others on the grill. Here are the five best veggie burgers for grilling this summer!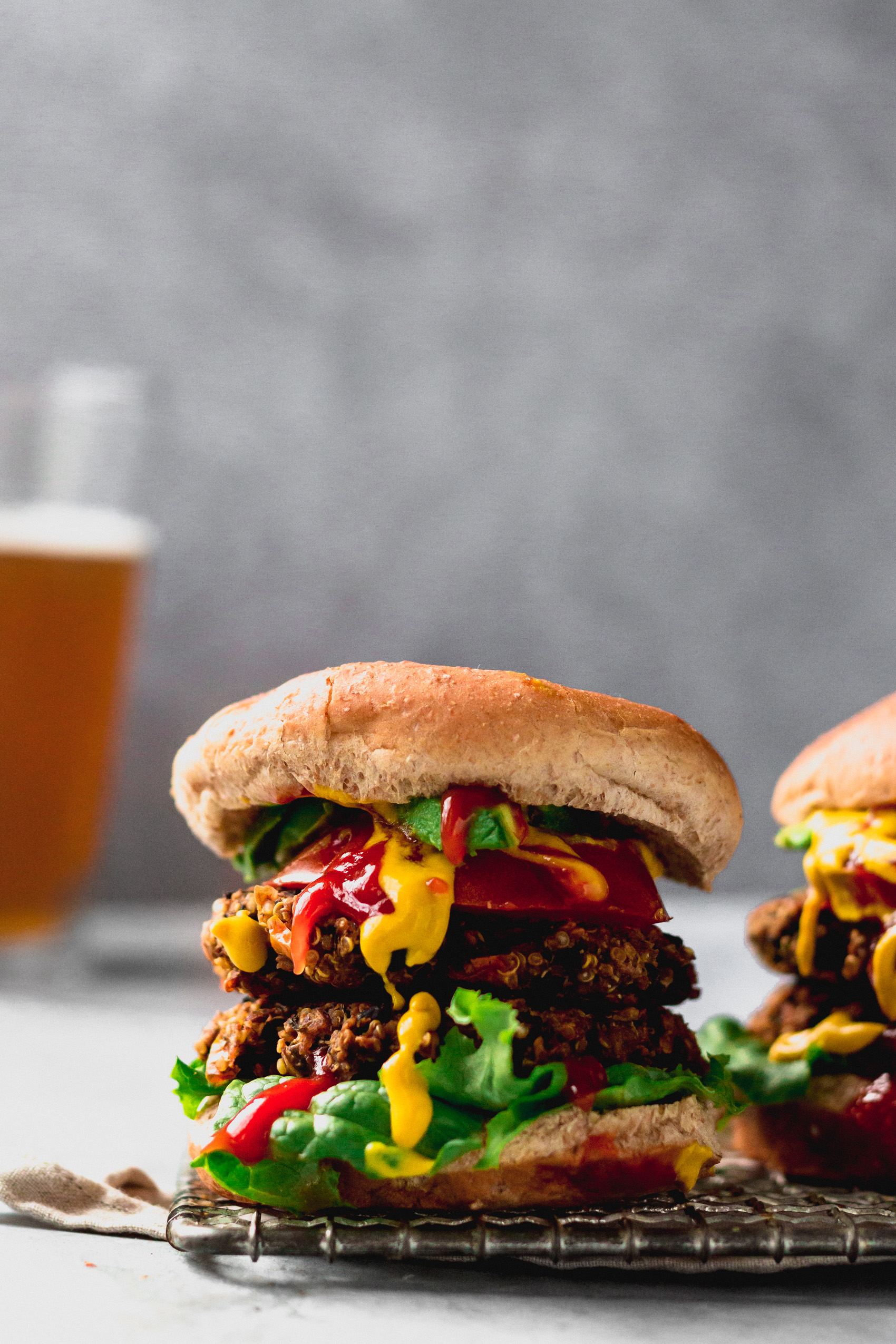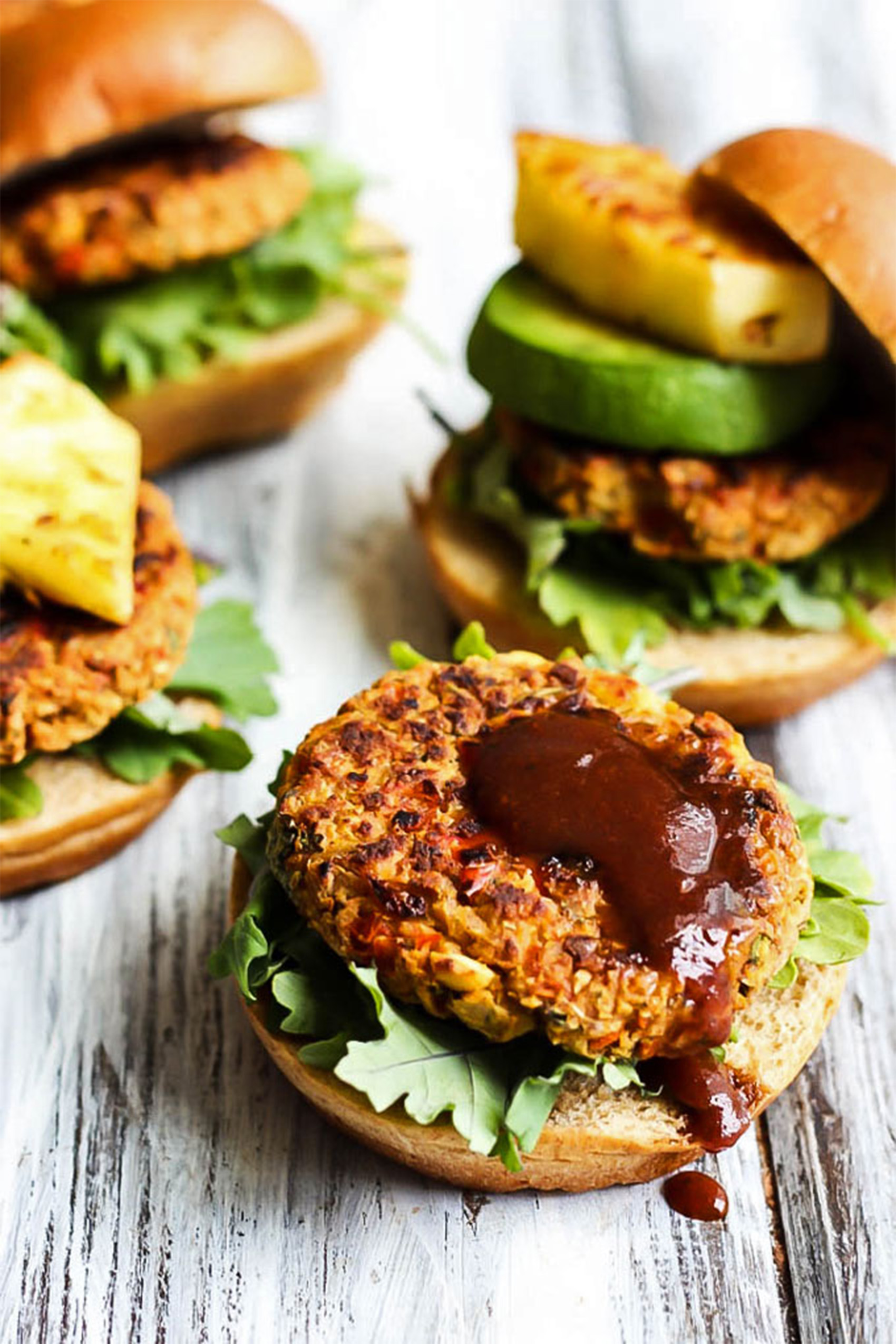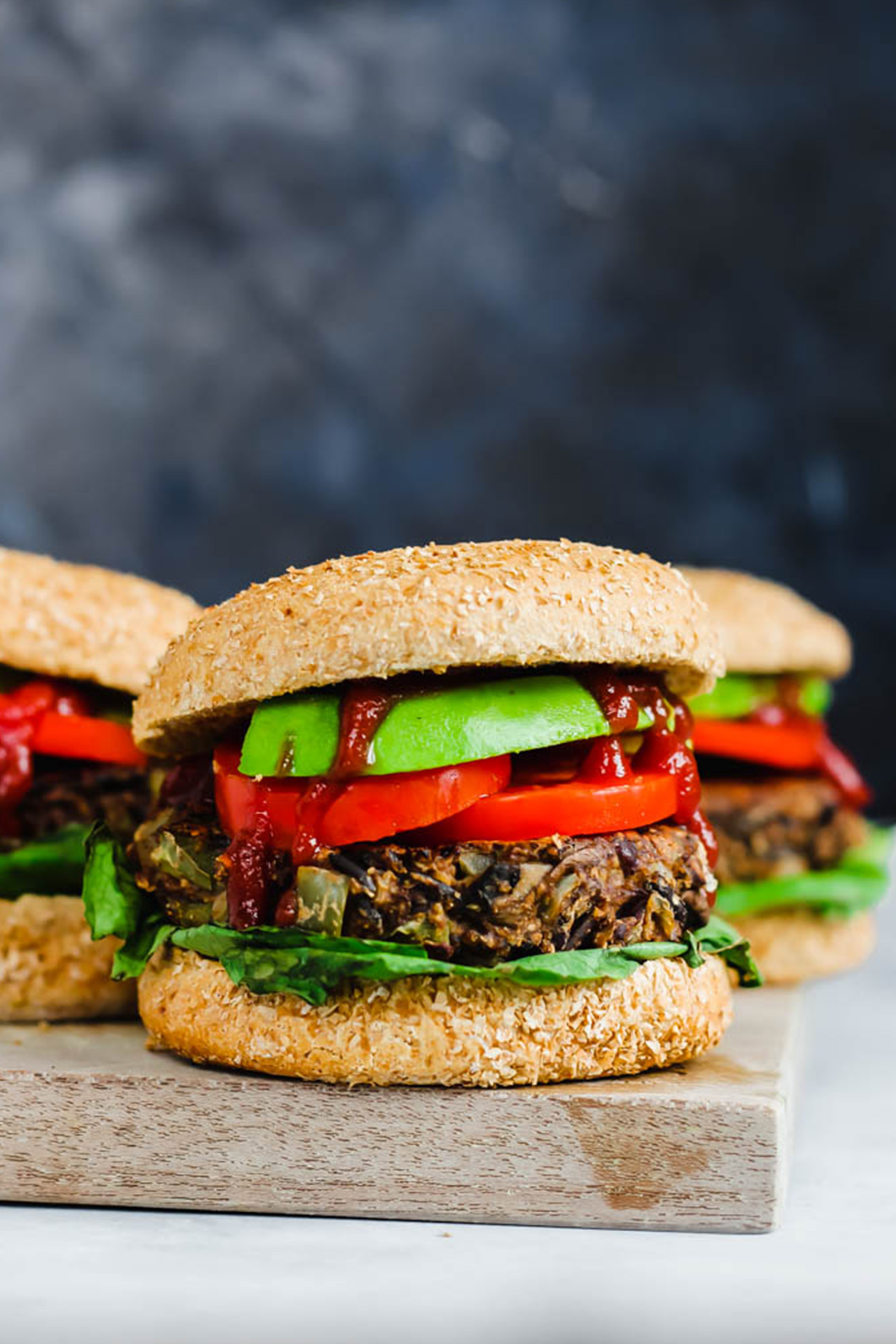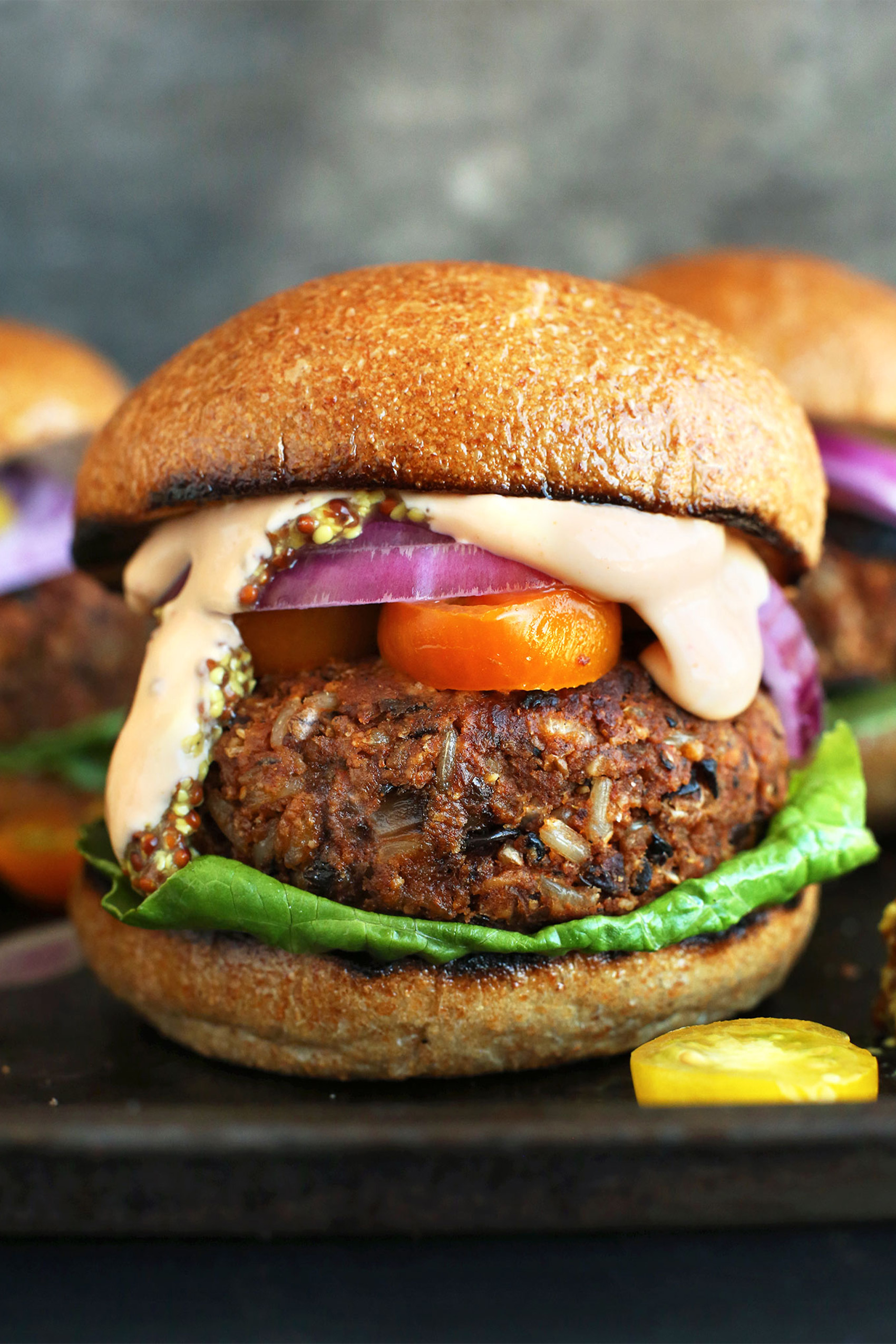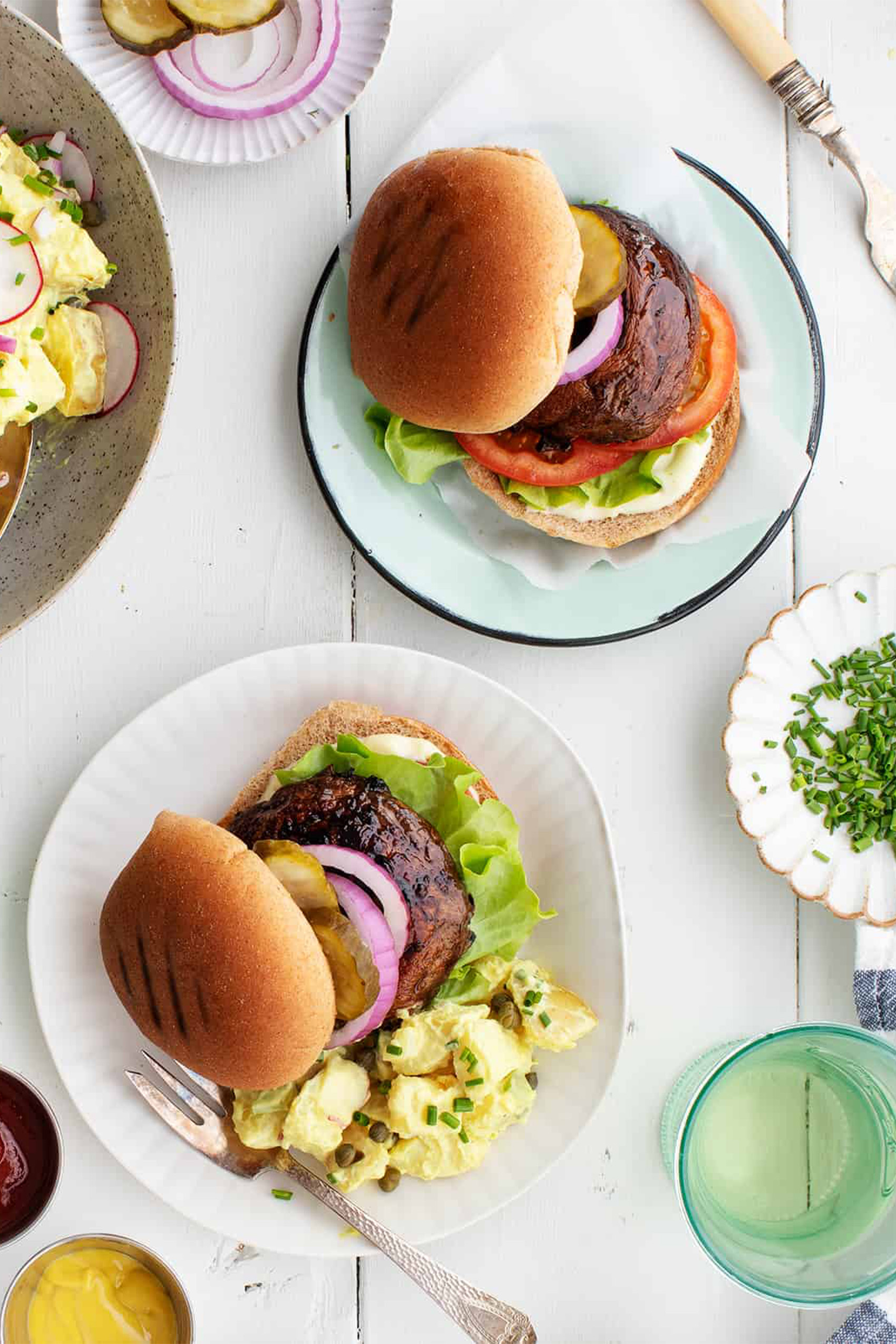 Grilled Vegan Sausage Recipes
Sure, you could go for a simple squeeze of ketchup and mustard on your vegan hot dog, but there are so many ways to enjoy a plant-based sausage off the grill! From taco-style hotdogs, to brats, and even homemade carrot hot dogs, here are a few ideas to get you feeling inspired for your next cookout.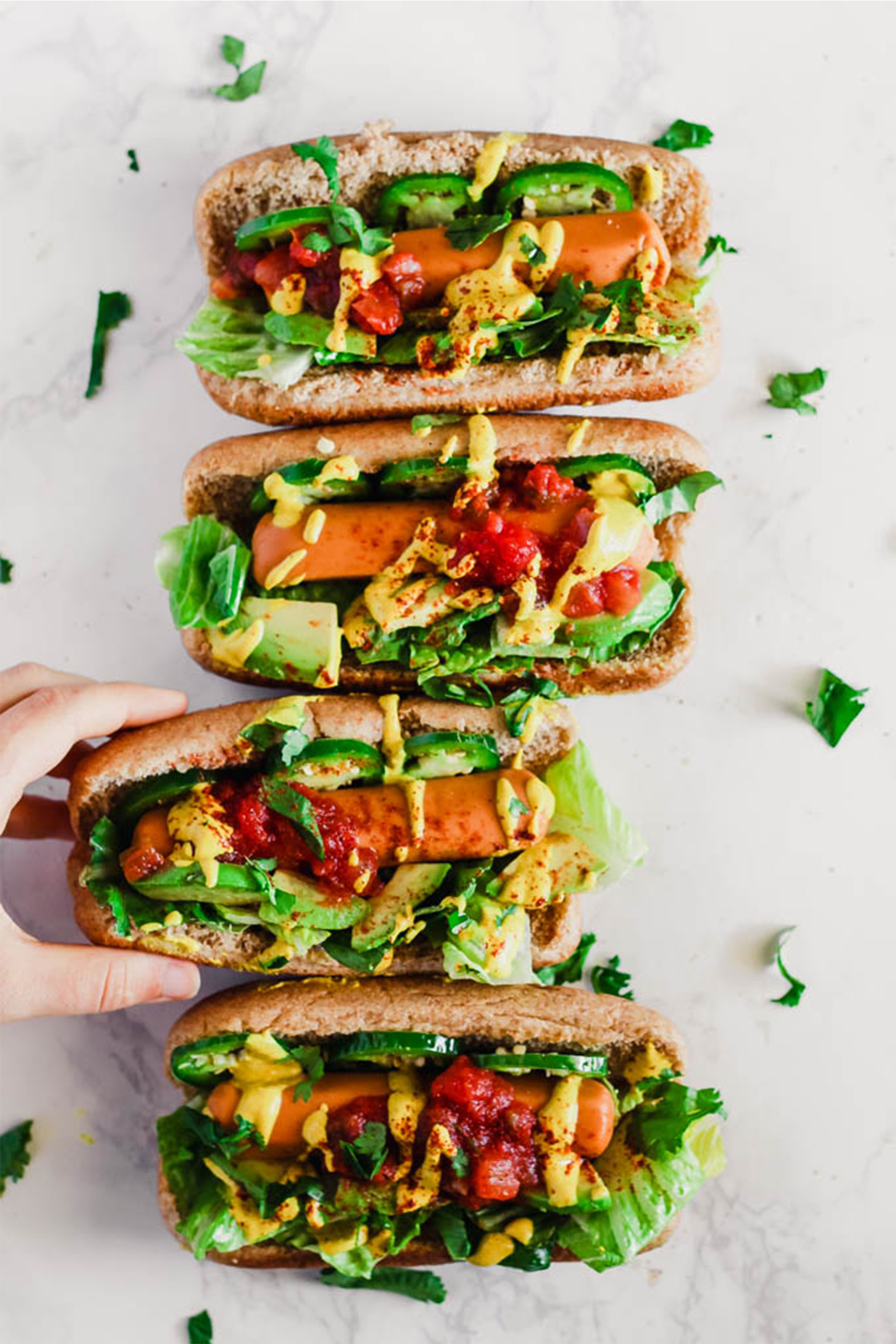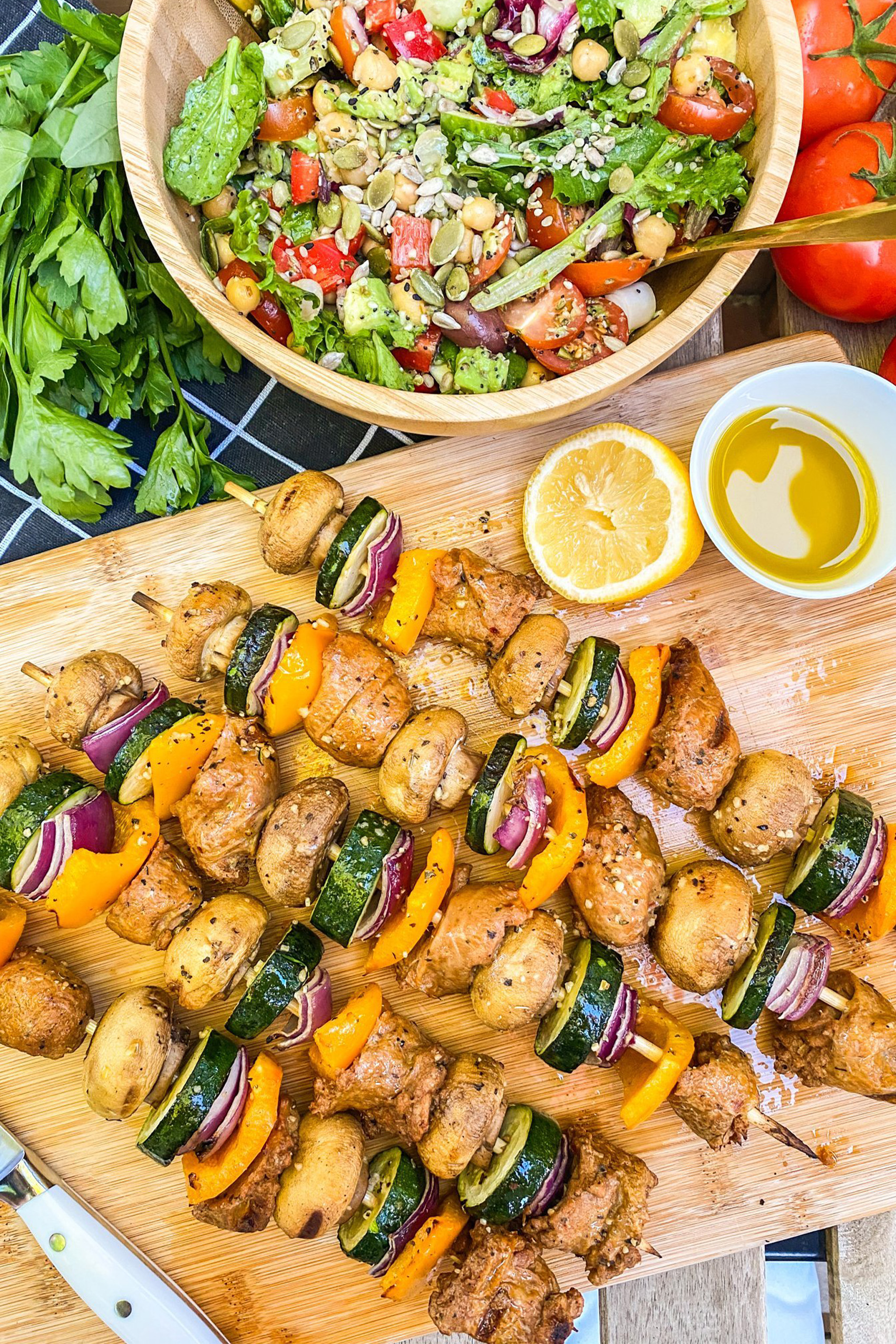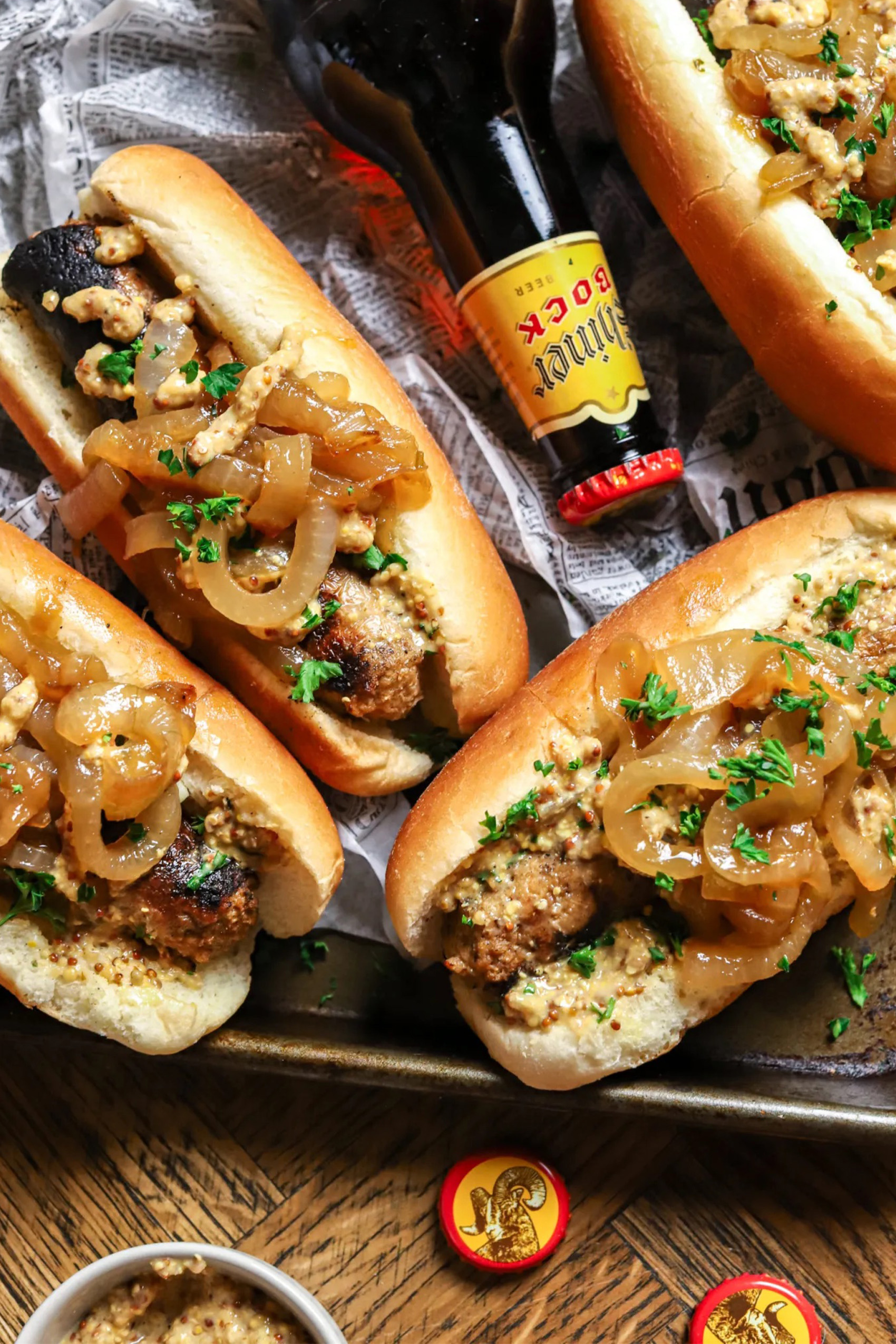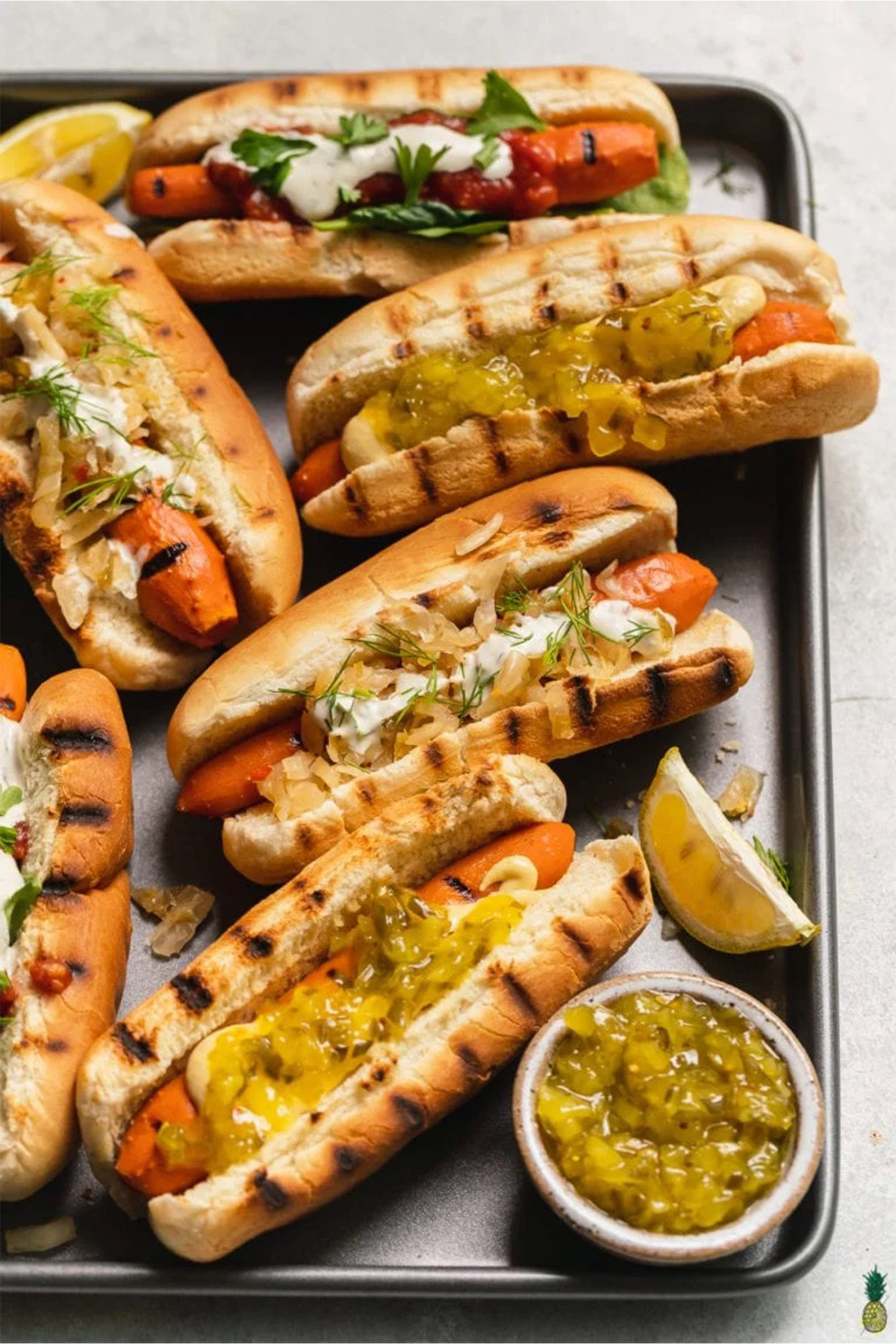 Grilled Vegetable Recipes
Some vegetables just taste better on the grill. Portobello mushrooms, onions, bell peppers and zucchini were made for charring. And have you ever tried throwing fruit on the grill? If not, time to start! Here are my favorite grilled vegetable recipes to freshen up your vegan bbq spread.
11. Grilled Portobello Mushroom Tacos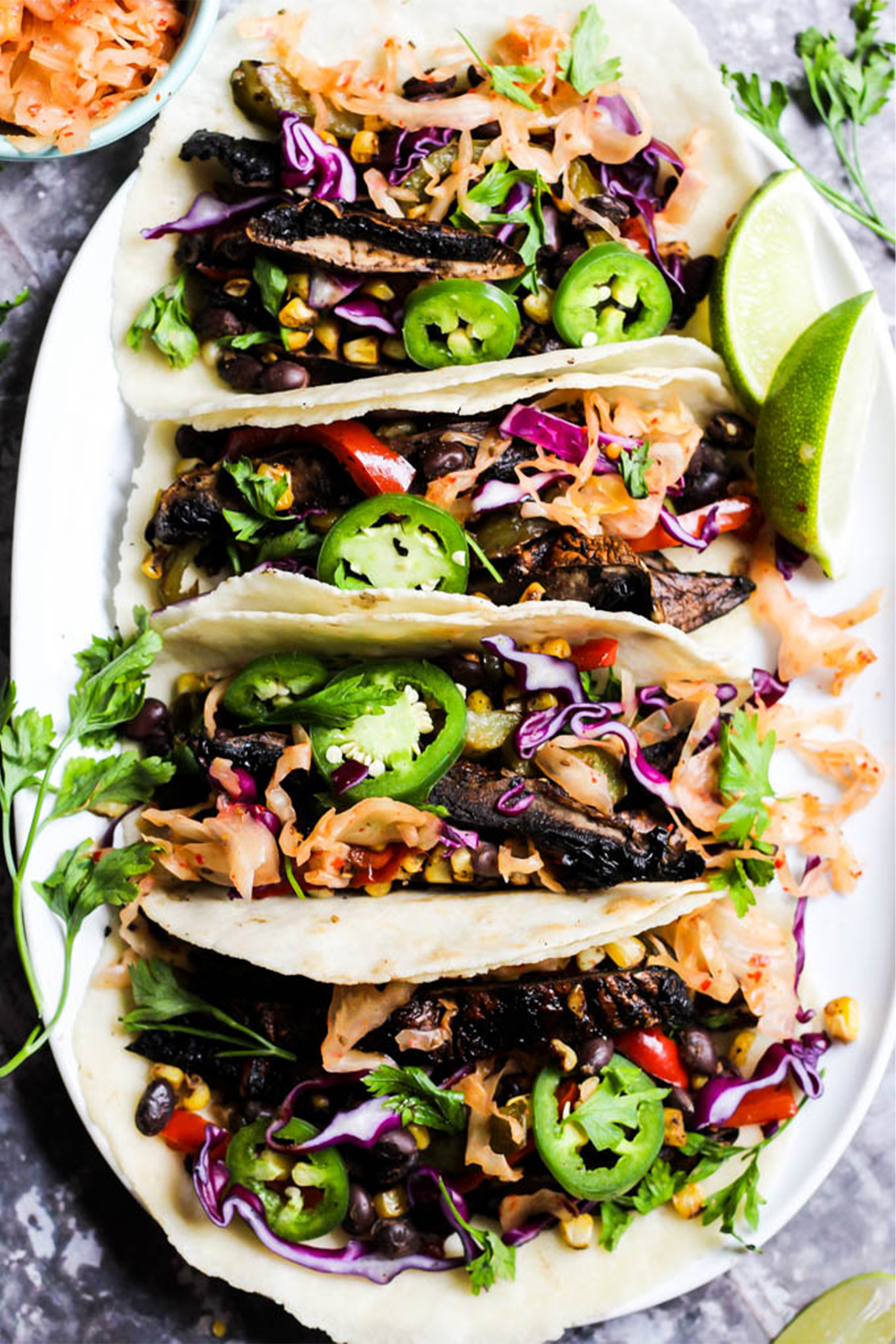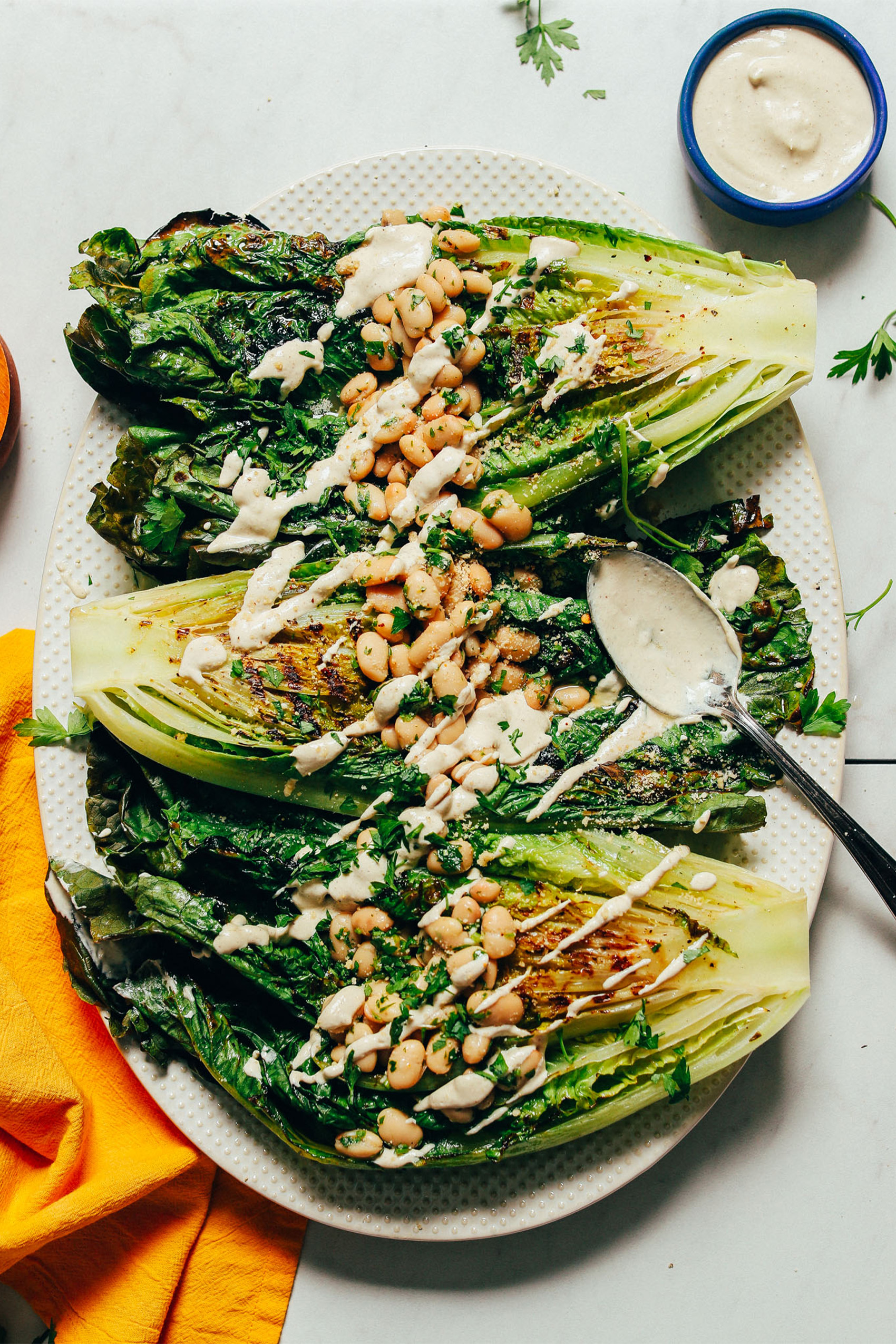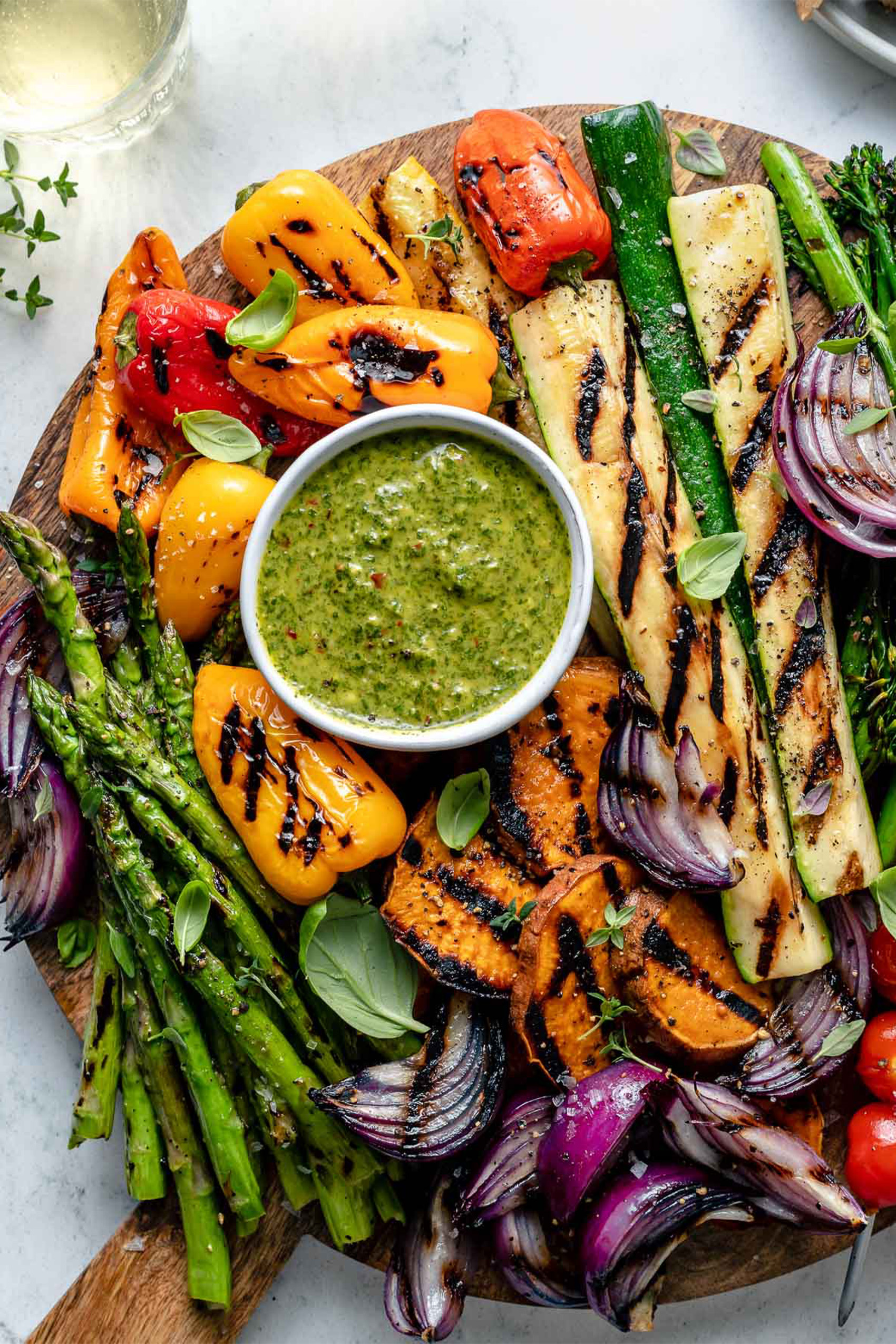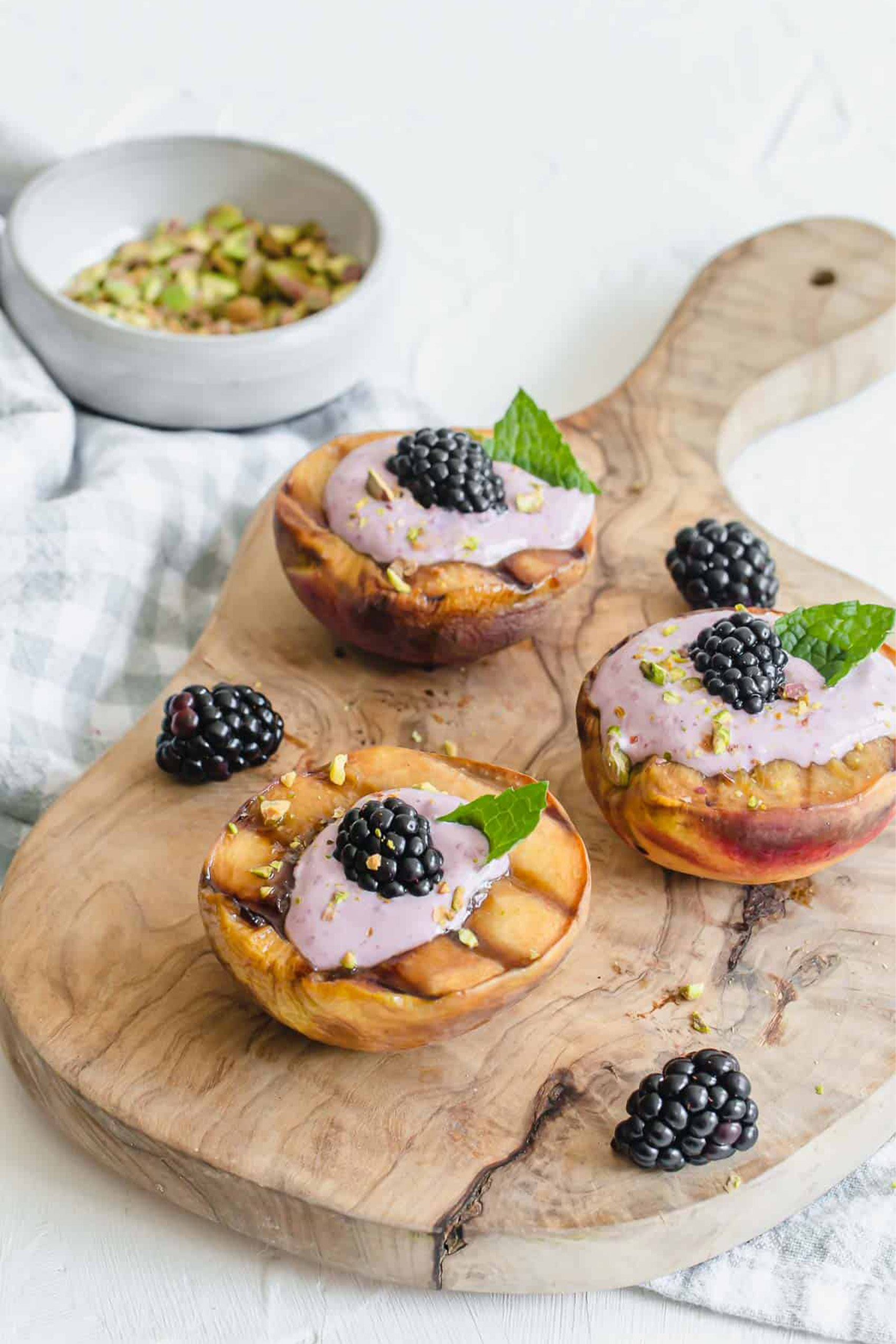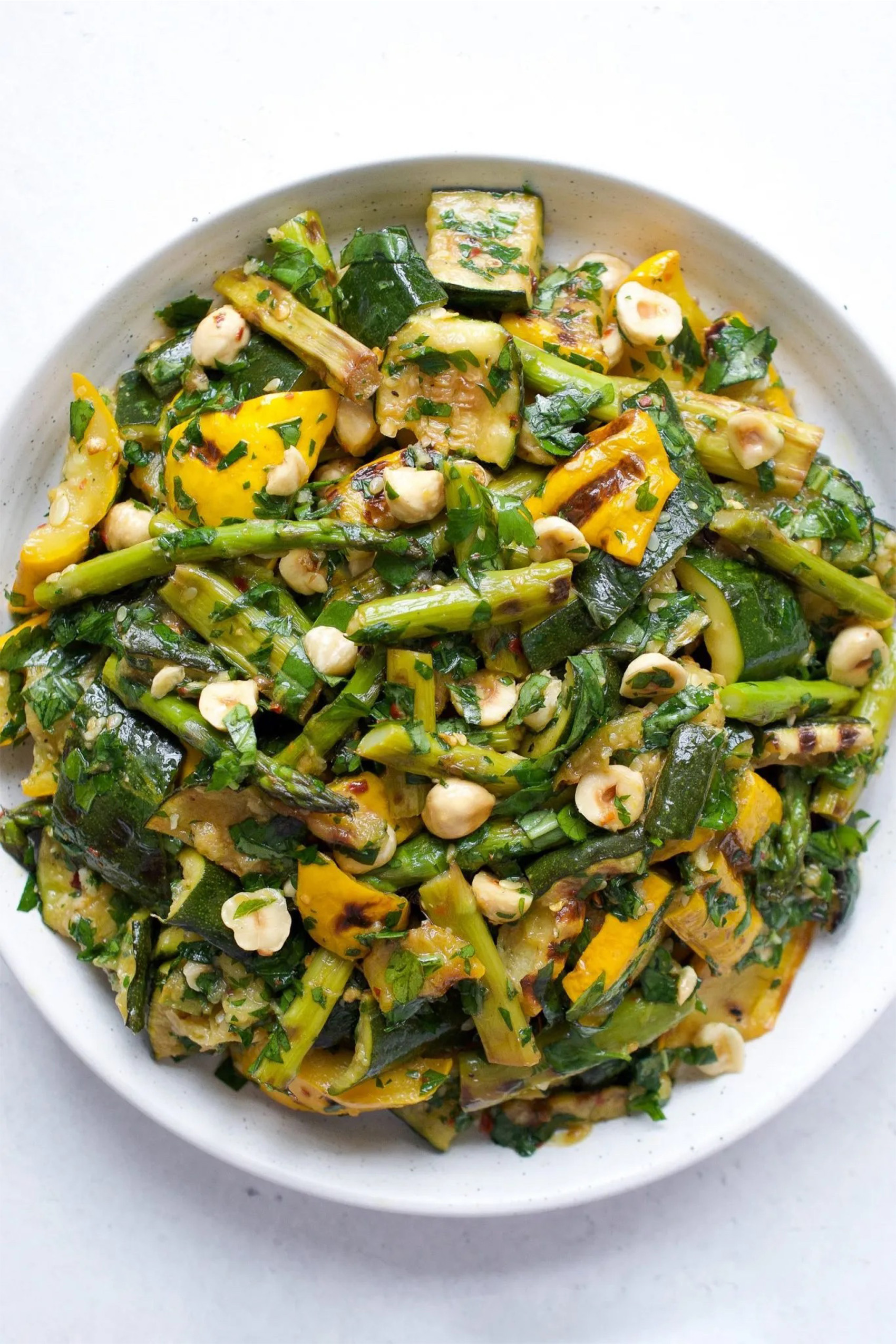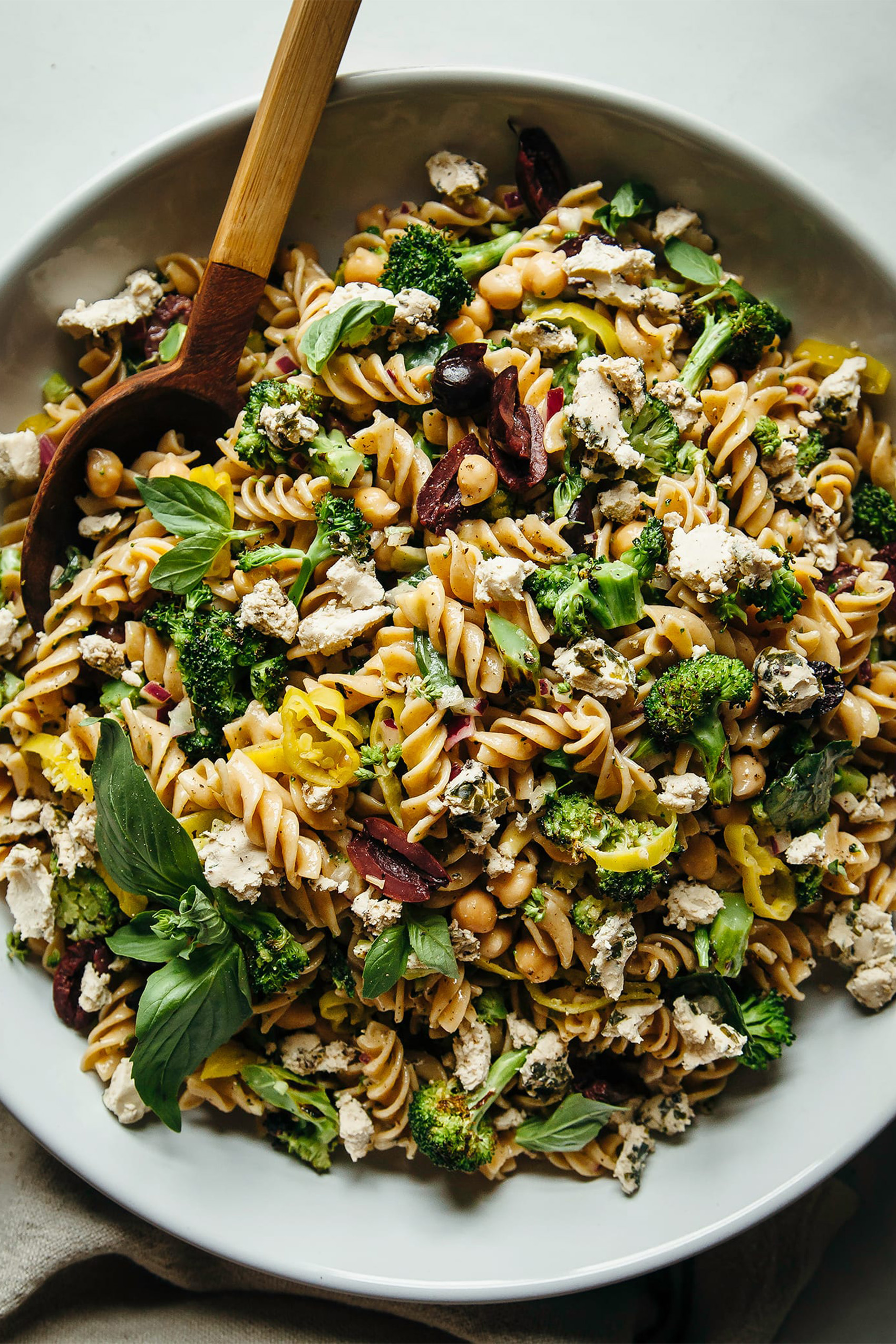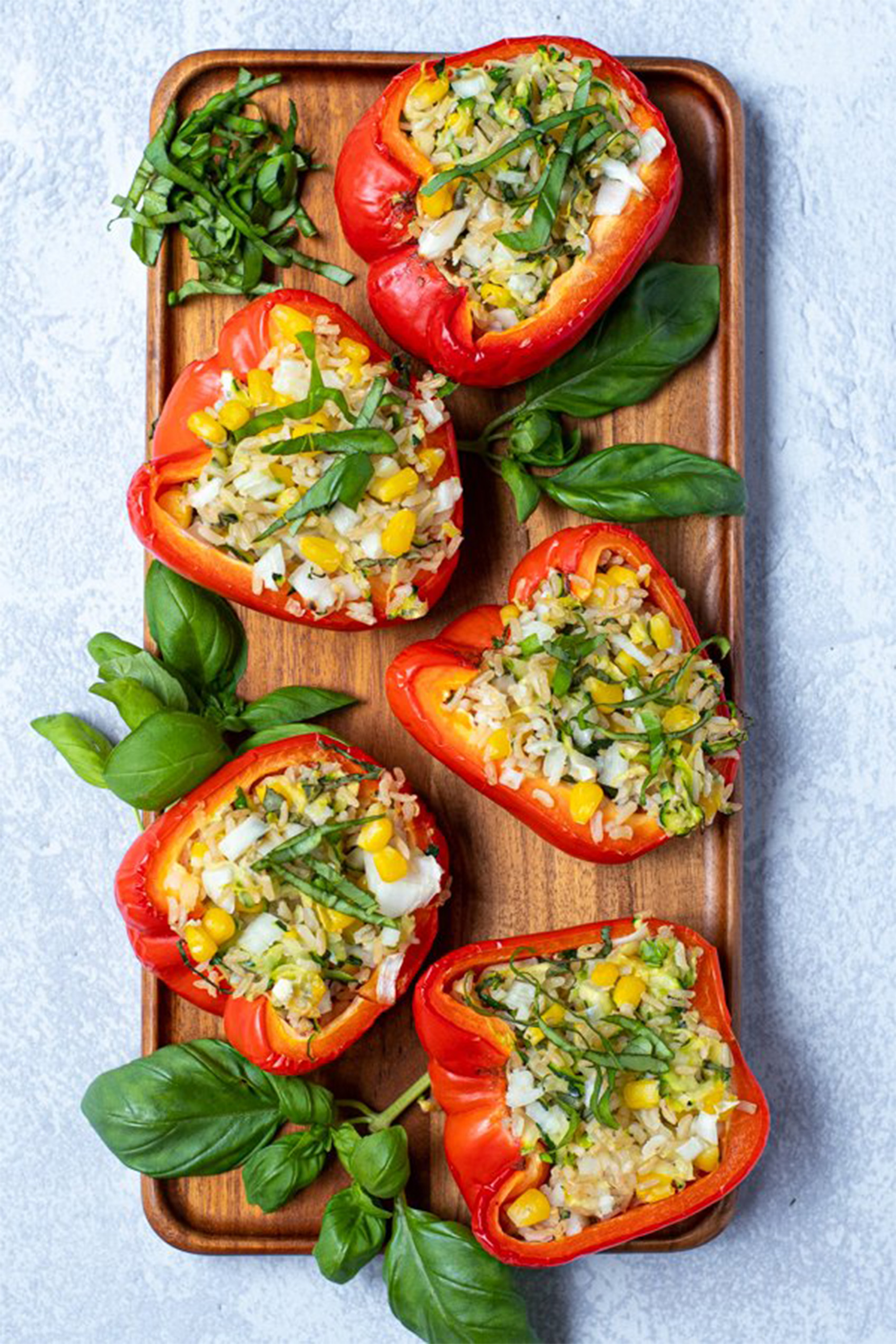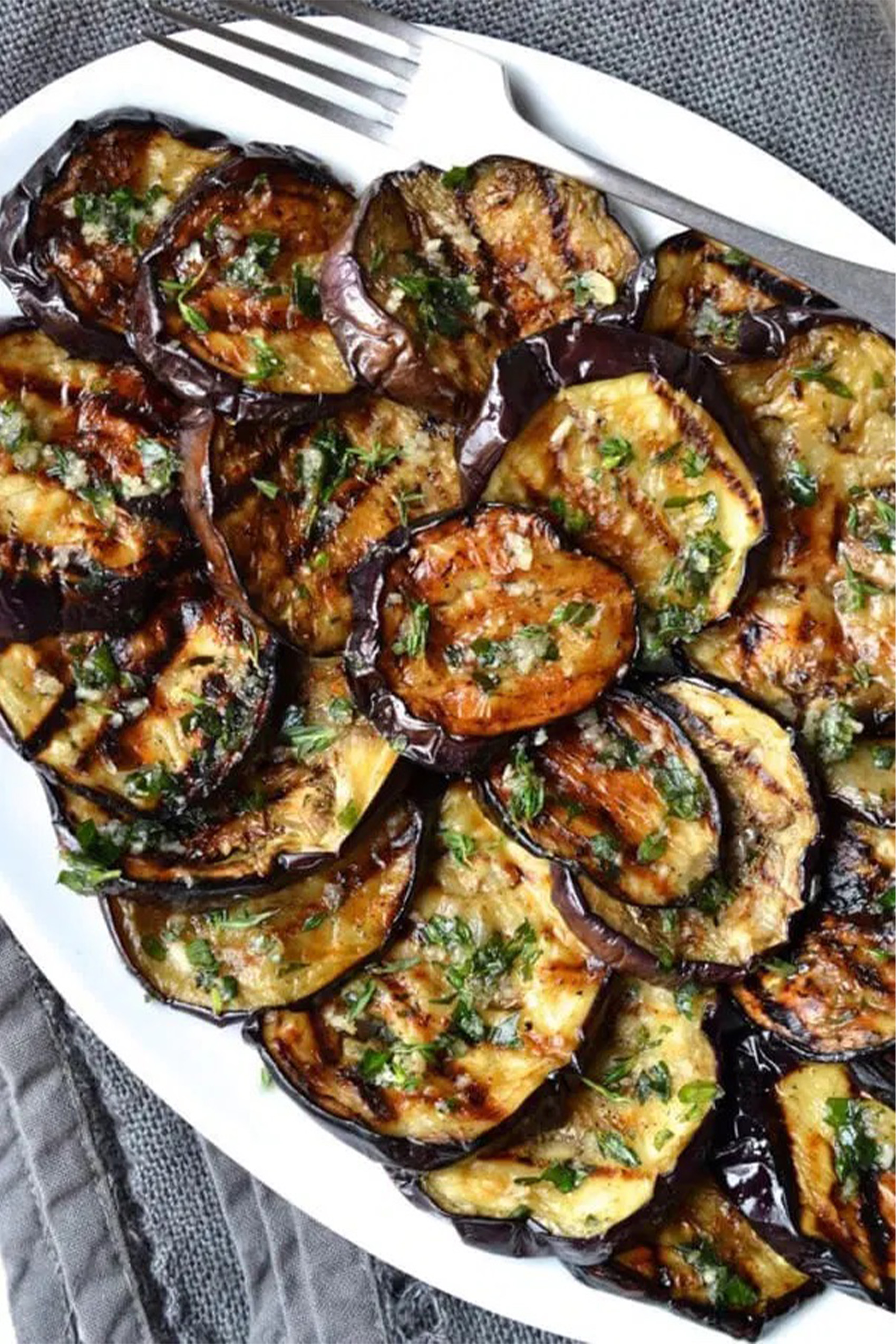 Grilled Tofu Recipes
There are so many delicious ways to learn how to prepare tofu, and grilled tofu is one of my favorites! Take the time to let your tofu soak in a marinade, toss it on the grill, and you've got a flavor-packed plant-based protein that anyone would enjoy. These grilled tofu recipes are sure to please and will give you lots of options for different flavor profiles.