Happy Fri-yay, friends! You know those weeks that just kick your butt and get the best of you? Yeah, that was last week. It's been crazy busy over here, from a million group projects to blogging to work to refusing to fold my laundry. Oh, and I'm competing at Miss Louisiana USA as we speak. The craziness!!
As Alexis says, I've been running around like a chickpea with its head cut off. So today is a nice round-up for you! Since you always tell me you love easy vegan lunch ideas, I did a round-up of the BEST vegan lunch bowls from my favorite blogging babes. Because who doesn't love a meal in a bowl?
All you have to do is prepare the ingredients at the beginning of the week and combine them in the morning in your lunch container. It's like a fun build-your-own-bowl party every morning before work/school! Okay, maybe it's not that fun, but I'm just trying to cheer up your mornings…
Let me know which one of these recipes you really want to try! They all make me wish I could dig my fork in through the computer screen. Happy weekending!
[Tweet "Bowl meals are always better –> 10 easy, healthy vegan lunch bowls!"]
2. The Big Vegan Rainbow Bowl with Maple Almond Butter Dressing from Fooduzzi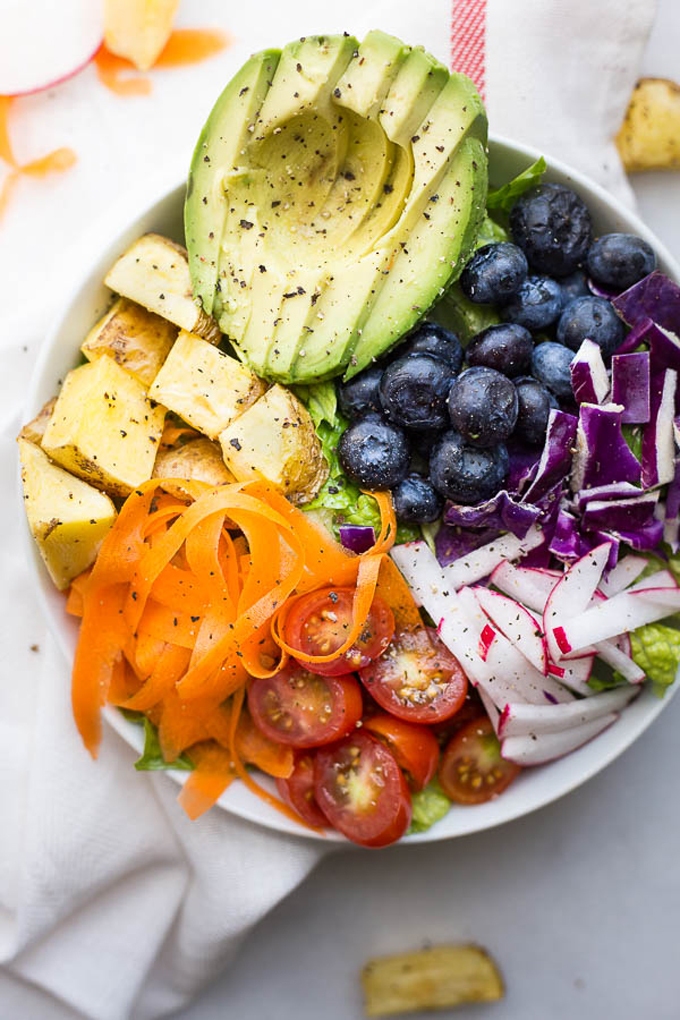 3. Chickpea Taco Buddha Bowl from Diary of an Ex-Sloth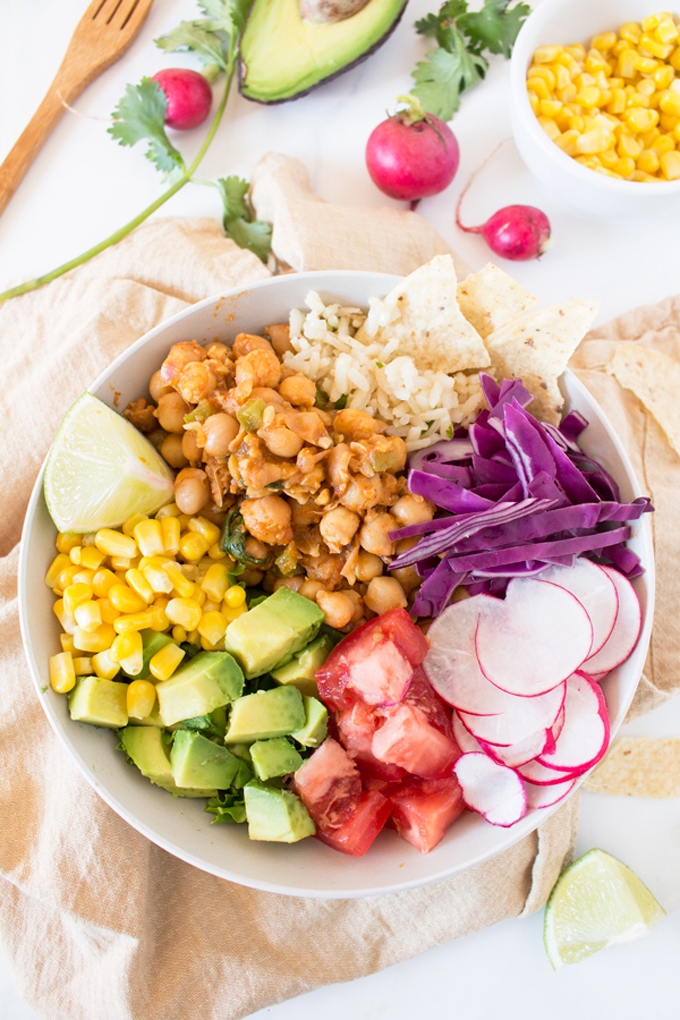 4. Hippie Macro Glow Bowl from The Glowing Fridge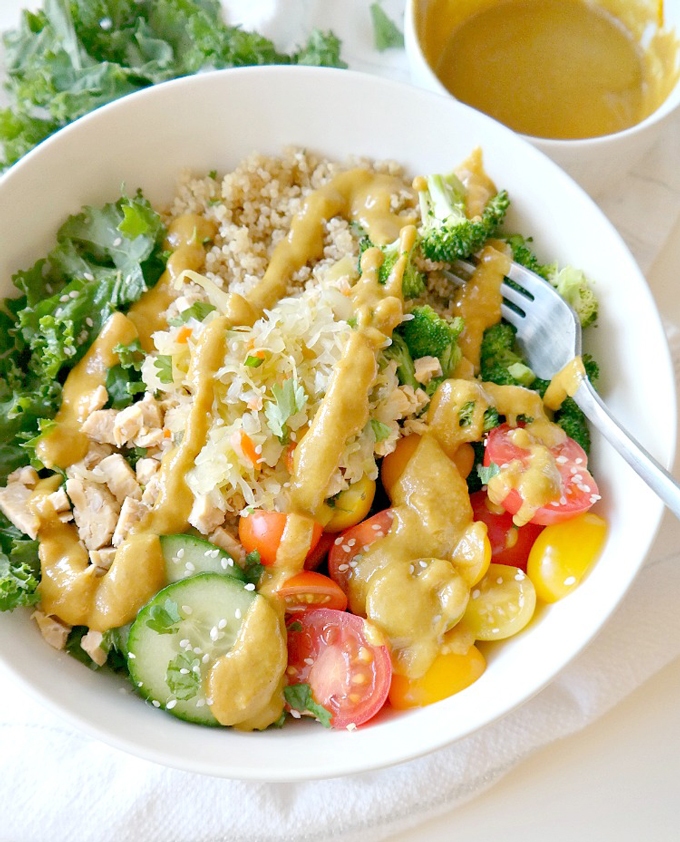 5. Thai Tempeh Buddha Bowl from Fit Mitten Kitchen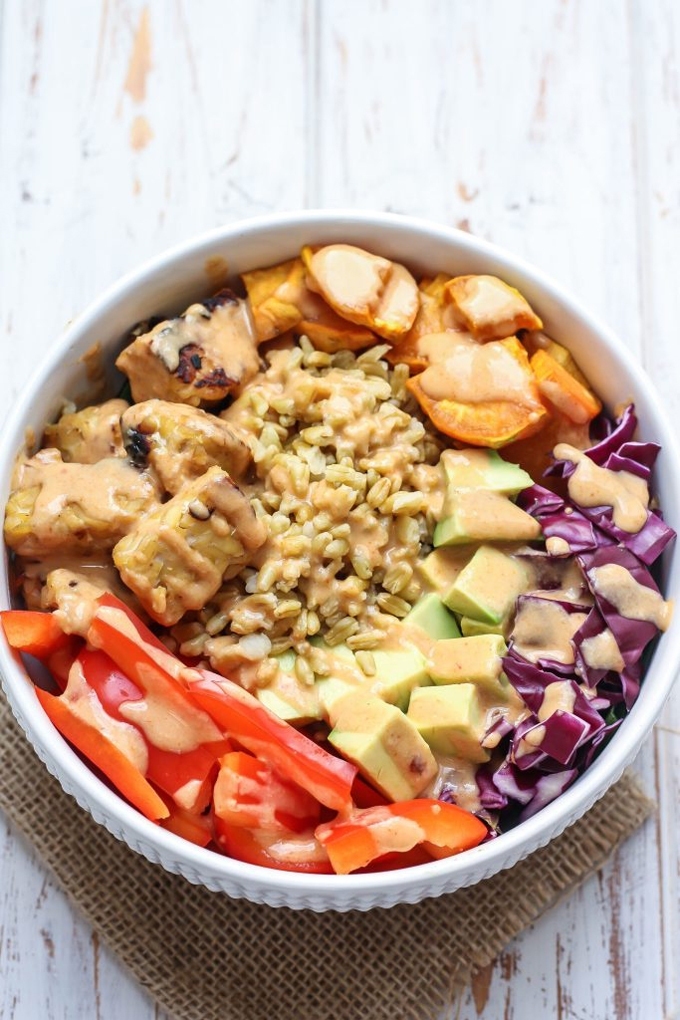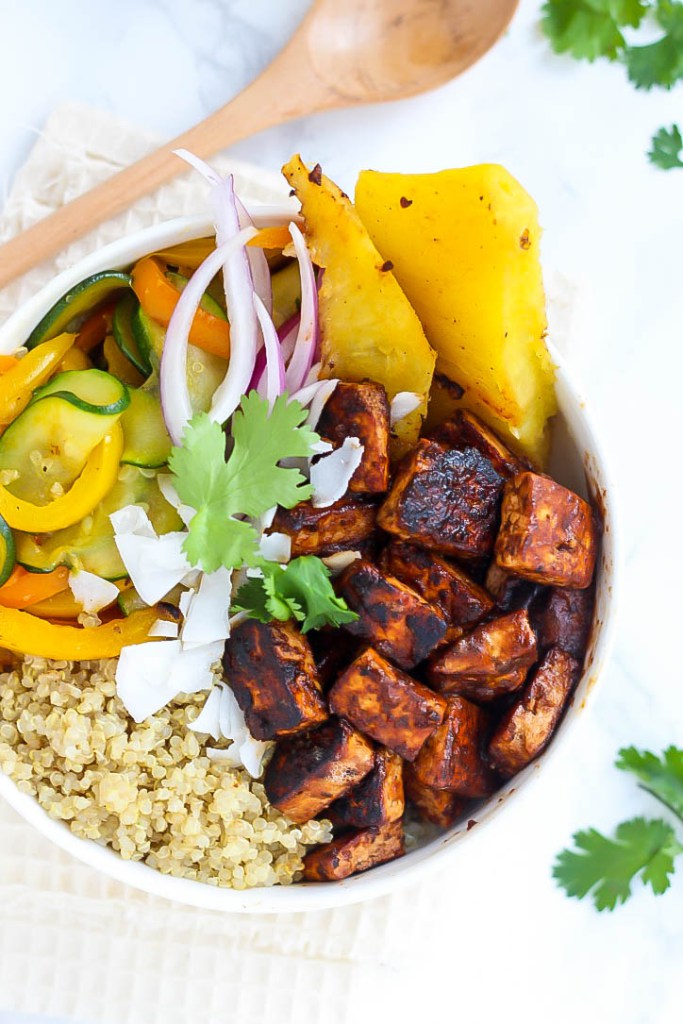 7. Vegan Sushi Bowl from It Doesn't Taste Like Chicken
8. Sweet Potato Chickpea Buddha Bowl from Minimalist Baker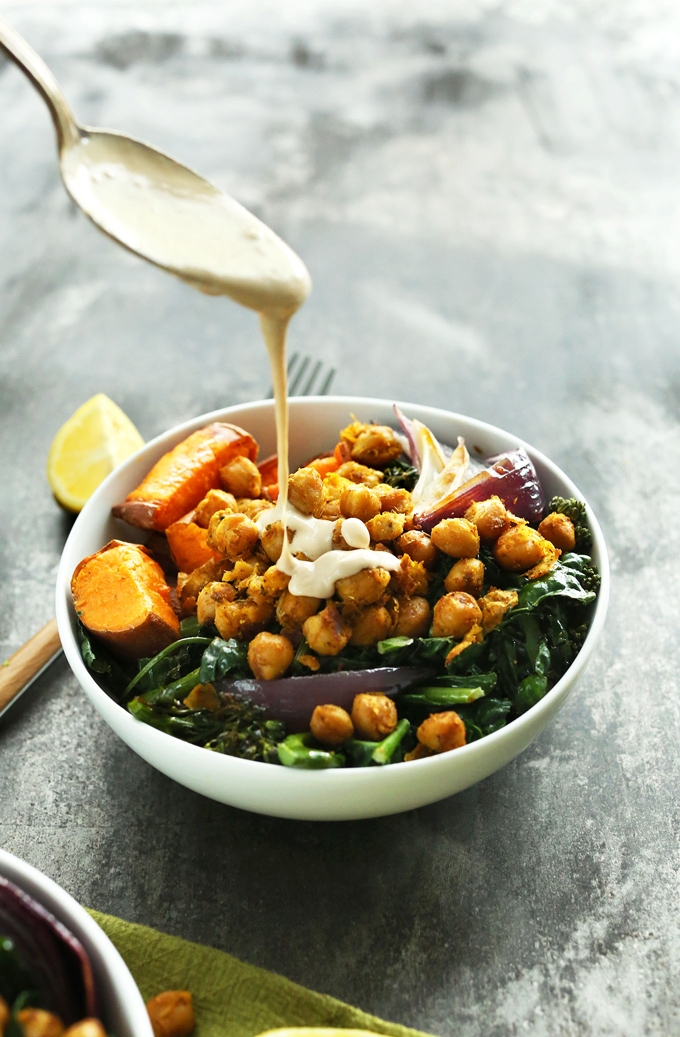 9. Vegan Turmeric Quinoa Power Bowls from Jar of Lemons
10. Nourishing Spring Macro Bowl from rachLmansfield